Do you want to know the most straightforward personal style tips you can use today? These simple tips will help you curate your personal style in no time!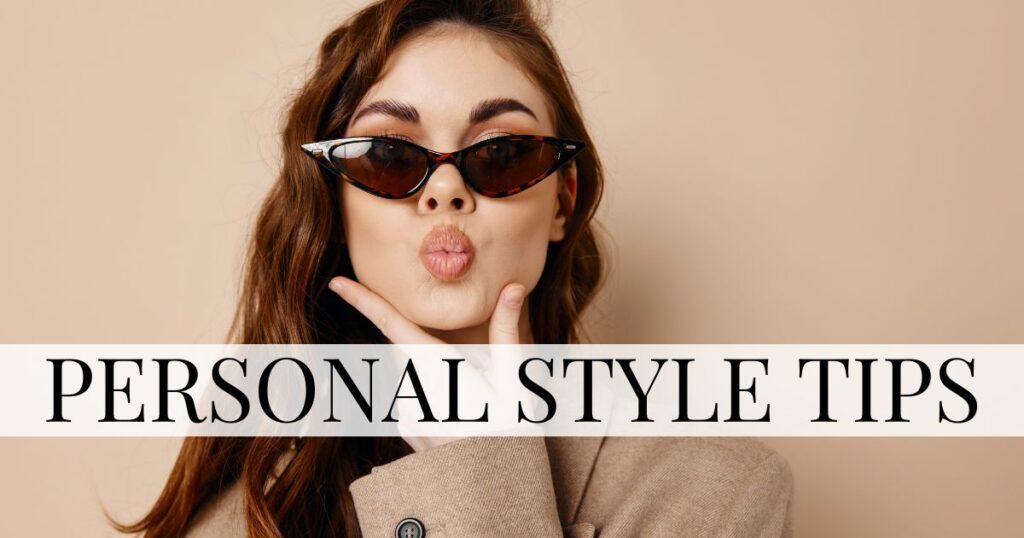 It takes time to cultivate your signature style, and many personal style tips come with much trial and error. Believe me. I've been there and have experienced the frustration of clothes that don't fit right, clothes that fit but don't feel right, and a closet full of nothing to wear.
Thankfully, I've overcome many of these hurdles myself and am continually developing my own personal style with the foolproof strategies I share on What Is She Wearing.
Here are three easy personal style tips that you can use every day to create a look you love!
This post is all about personal style tips.
Best Personal Style Tips
1. Develop a mantra and build your outfits based on it
Developing a style mantra is one of the core personal style tips to begin your journey. It's certainly where I began (without even knowing it), which I'll explain later.
If you've ever taken a yoga class or practiced meditation you might be familiar with the process of using a mantra, word, or phrase to achieve better focus during your practice. For example, you may have had a crazy day at work and feel super anxious. Your mantra for your yoga practice might be "I am calm". You begin the yoga practice and repeat your mantra in your mind throughout the practice to help shift your mental and physical state to a more positive, relaxed place.
In a similar fashion, we'll take the approach of setting a mantra, word, or, phrase to align with the outfit you want to create each day. I recommend starting with a descriptive word that you want your finished outfit to embody. Using an adjective is simple and quick, especially when you're getting ready in the morning and doing other things in the process.
For example, if you're going to a meeting or job interview, you might choose "intelligent" or "professional", or you may choose "unique" if you like to stand out from the crowd.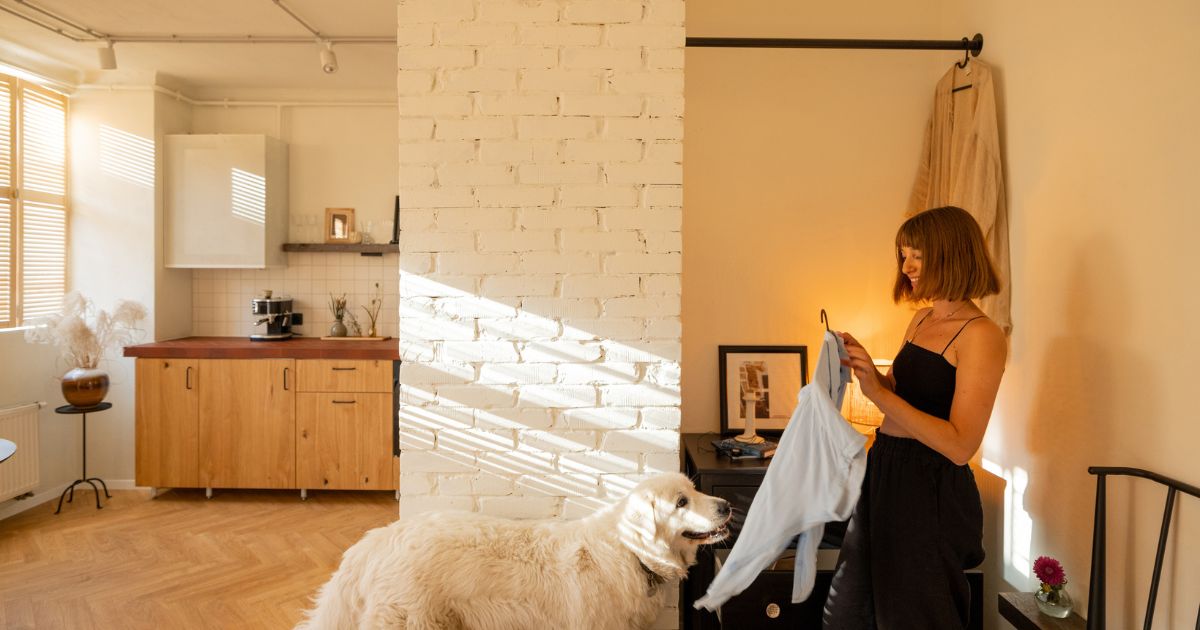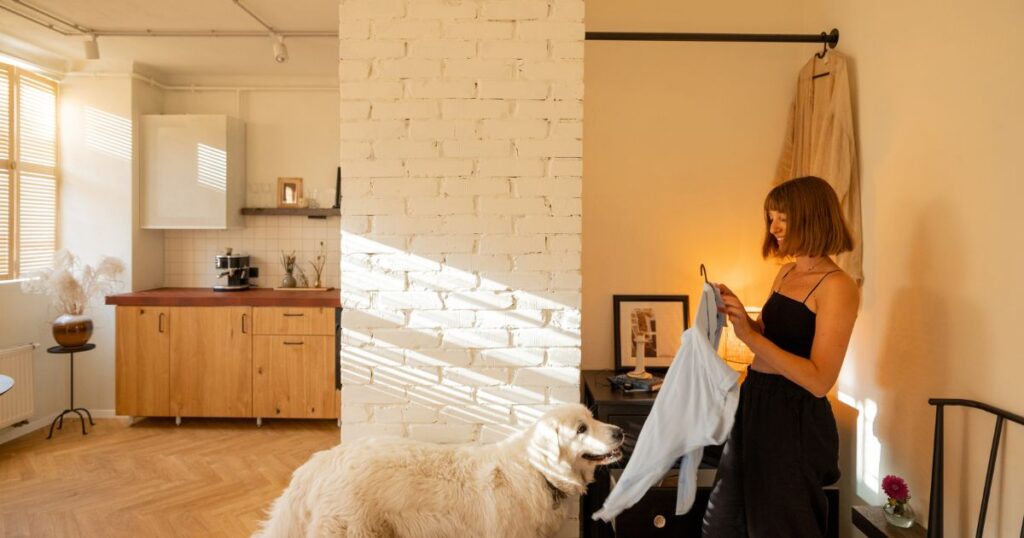 How to develop a style mantra
Start each day and outfit with a word or phrase to style off of. You can choose the same word or phrase, but go with what you sense and how you want the outfit to look (in your own eyes). Once you notice a pattern with similar and repeated words or phrases, it could be time to develop your mantra, which is simply a word or phrase that embodies your style.
Your style mantra must be personal and truly mean something to you.
If you don't have a style mantra yet, start off by using a simple word, as mentioned earlier. Put your outfit together, look in the mirror, and see if your outfit matches your word. Can you change one thing to make your outfit embody that word or phrase? Keep tweaking until it feels right.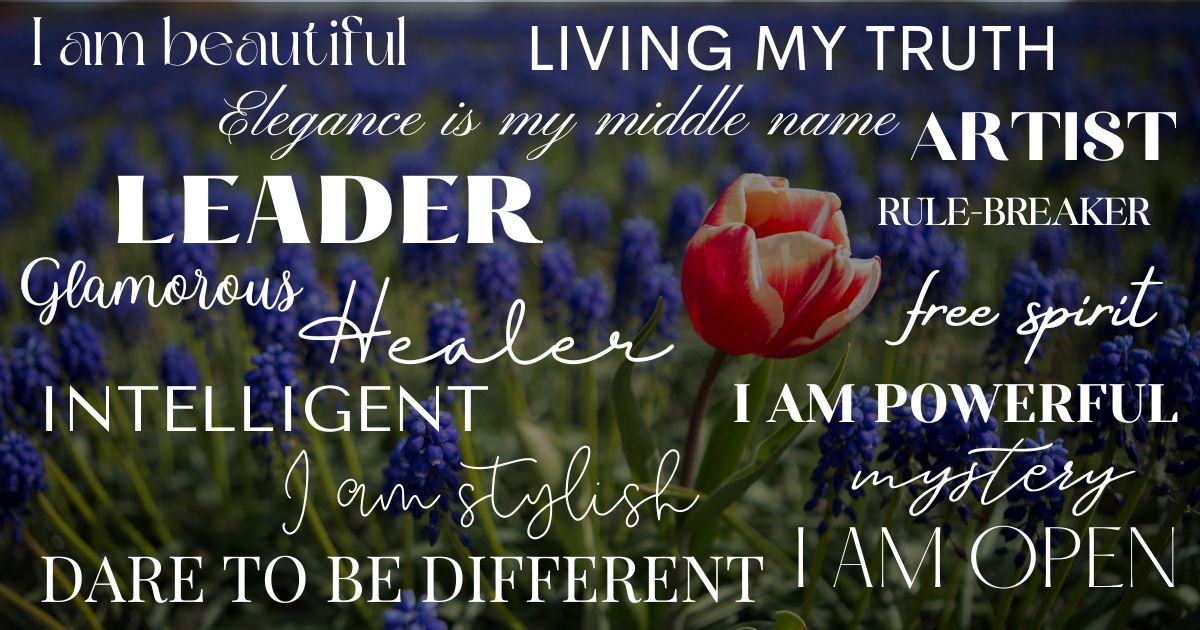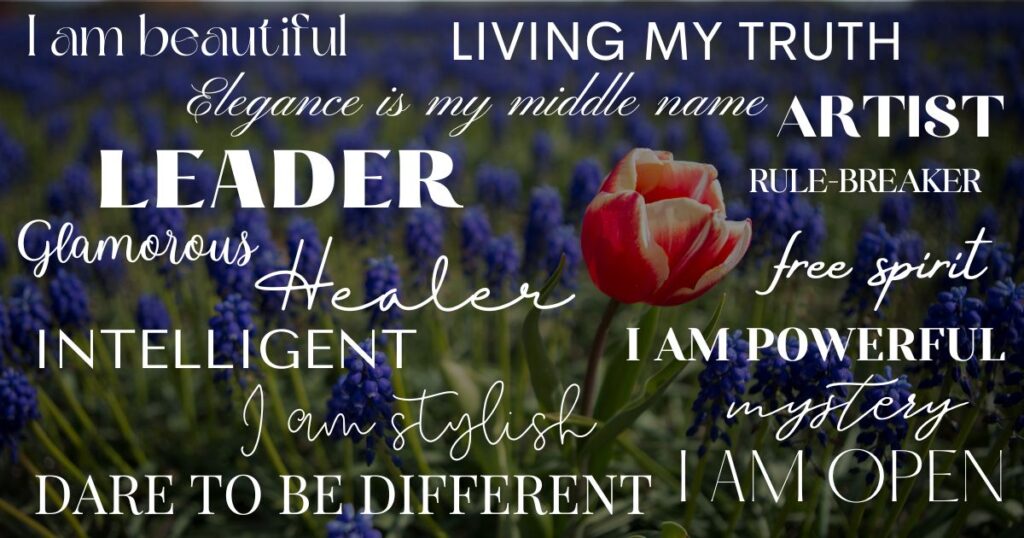 My style mantra has always been "dare to be different". It comes from a poster I had in my room as a child. The poster is a photograph of a row of adorable dalmatian puppies. One of the puppies has colored spots and is wearing pink sunglasses. The phrase "DARE TO BE DIFFERENT" aligns with the top of the poster. I loved that poster and used to stare at it every single day. Who knew the impact it would have on my life, in terms of my personal style?
A style mantra is one of the everyday fashion tips I will always use and I know it will help you too.
Related Post: How To Find My Style In 5 Easy Steps
2. Create a vision board and use it every day
Utilizing a style vision board will help you with how to curate your personal style.
From movies like "The Social Dilemma" and world events in the last several years, we know the type of content we view and engage with drives our mindset and actions. We often hear this from a negative viewpoint. Instead, take the same concept from a positive stance for your own personal style tips.
Creating a vision board is an inspirational way to develop your personal style. A vision board is where you take pictures, words, and graphics from magazines, prints, artwork, etc., and glue them onto a poster that you hang up in your room or office to inspire you to meet a certain goal. The genius behind the vision board is placing it somewhere it can be seen often (every day) to stir up a positive mindset and forward-thinking to make your dreams a reality.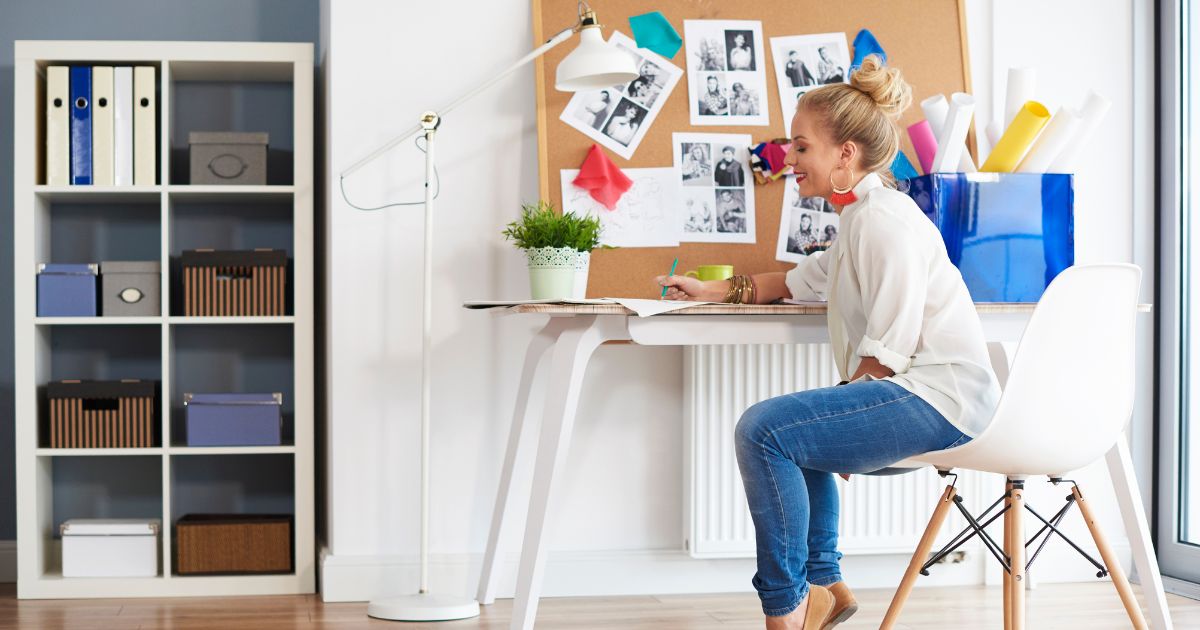 What goes on your vision board?
Anything that motivates and inspires you toward the style you want.
Outfits, clothing, and accessories
Words, phrases, and quotes
People, places, and things
Movies, music, and literature
Seasons
Colors
Aesthetic designs
Brands
If you're a hands-on person (someone that learns by doing), creating a physical vision board might be the right move for you. However, it's definitely easier to create a style board on Pinterest. The most important thing about your style vision board is that you look at it every single day! Look at it, study it, contemplate it, envision yourself on that board, in those clothes, wearing those colors, etc.
I recommend studying your vision board before you get dressed each day, so you are freshly inspired and focused to create the best outfit for you. This is why having a life-size vision board that's hanging in your room or closet is a great fashion styling tips idea.
Related Post: 7 Must-Have Wardrobe Room Essentials To Make Your Life Easier
Keep your style vision board updated, edited, and current. Like your wardrobe, your vision might require some editing.
3. Balance Your Proportions When Styling
This last personal style tip is going to help you look at your outfits differently by teaching you how to ensure your proportions are balanced. In design, it's well-known that balanced proportions are the most aesthetically pleasing to the eye. While we aren't going as exact as the golden ratio mathematically, this framework will help you achieve the right proportions for each outfit.
Proportions can be thought of in a few different ways: length, color, and weight. These all pertain to the garment or accessory and how it's styled with the rest of your outfit. If we use the golden ratio as a model, you want a 1:2, 2:3, or 3:5 ratio of balance along your top half and lower half. Stay away from a 1:1 (or 50/50) ratio as that can chop you in half or shorten you. Let's look at some examples.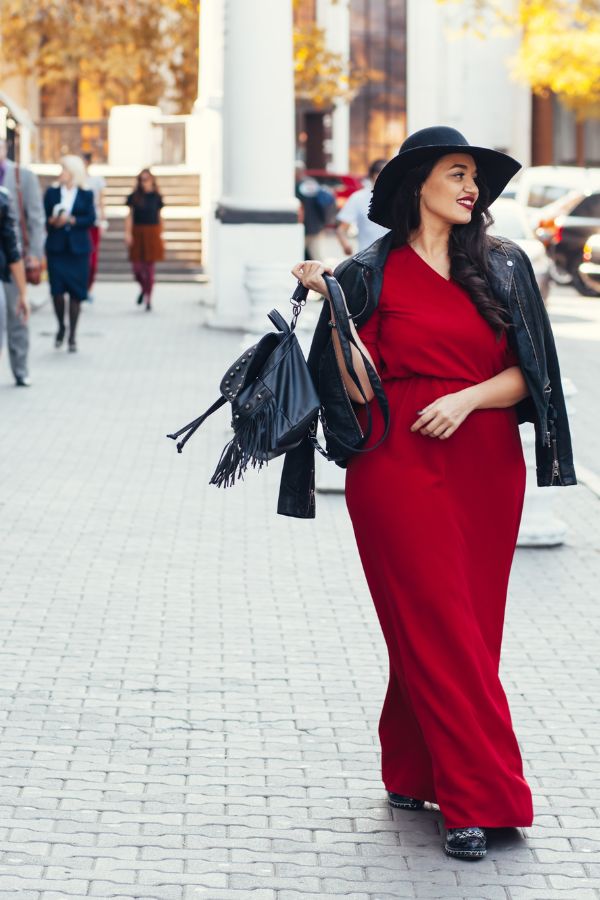 Length
Use the golden ratio to style separates. For example, you have a long top and a pair of jeans. If you wear the top untucked, it measures half the length of your body, with your jeans extending through the other half. Your body is chopped in half, without any cohesion.
Fix this by tucking your top into your jeans; even a french tuck (half tuck in front) will do. Doing this will create balance because your top is 1/3 of your body, while the jeans are 2/3 of your body, a 2:3 ratio. High-waisted jeans and trousers can easily create that 2:3 ratio.
If you're wearing a jacket or blazer with a hemline that hits you at 50%, ensure you have the proper golden symmetry of your top underneath and trousers. Wear the jacket open or belted at the waist.
Extend the length of your bottom half by wearing stockings and shoes that match the color of your pants, dress, or skirt. When they do match, be sure to include them in your bottom half ratio; else they are separate. For example, if you wear a black top, a camel midi skirt, and tall black boots, you have three sections to balance.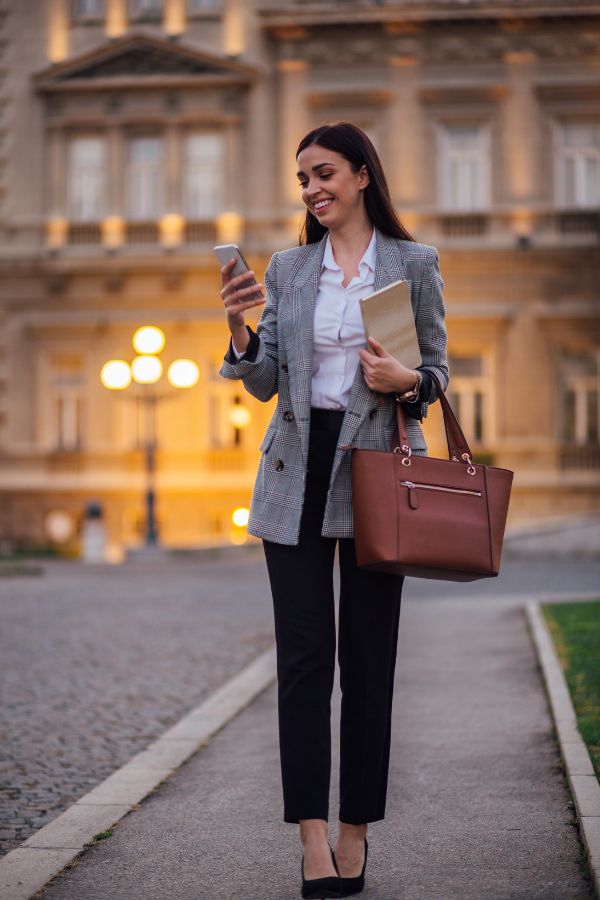 Style relaxed separates such as a silk blouse and wide-leg trousers with a waist belt to break up the proportions. A waist belt or a good cinch is also great for maxi dresses to create those proportions too.
Color
Color blocking is something that can ruin an outfit if styled in a 1:1 ratio. Use the same 2:3 and 3:5 rules just mentioned for length when color blocking on your top and bottom halves.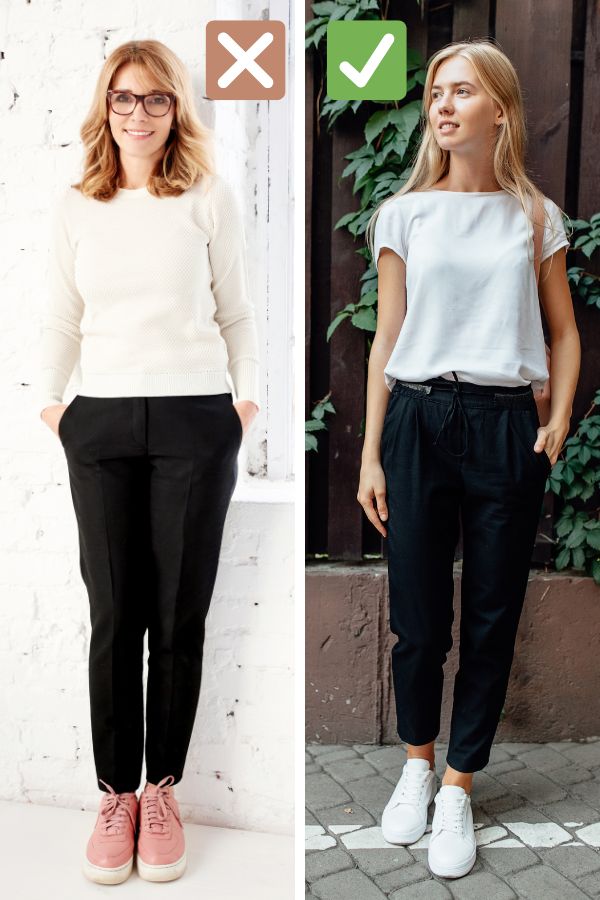 Colors carry a certain level of volume to them. Simply put, dark colors carry less volume than bright or light colors, and dark colors draw less attention. If you carry a lot of weight on your top half, styling with light colors could add more volume to your top half. Instead, balance your volume with a light color on the bottom and a dark color on top. Prints can also disguise volume or add volume, so give your outfit a good look-over to ensure there's balance.
Related Post: 7 Amazing Plus Size Style Tips To Look Your Best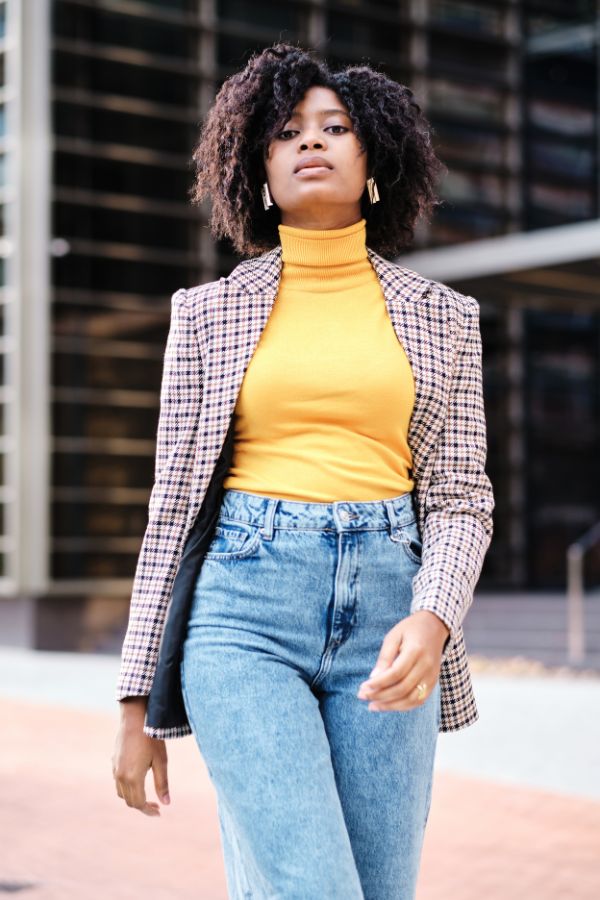 Weight
Weight pertaining to fabric is determined by the amount of fabric, fit of the garment, and type of fabric. If a fabric has a lot of draping, layers, or embellishments (such as peplum), it's considered heavy. Clothing that fits tight has less weight than clothing that fits loose. Heavy fabrics are thicker pieces such as leather, wool, tweed, and other knits.
Don't forget shoes when balancing the weight of your outfit. Wide-leg pants already carry weight to them, so a pair of chunky shoes are going to over-power your bottom half. Choose a more streamlined shoe. Similarly, balance out a tight pair of jeans or leggings with a chunky shoe, platform sandal, or boot.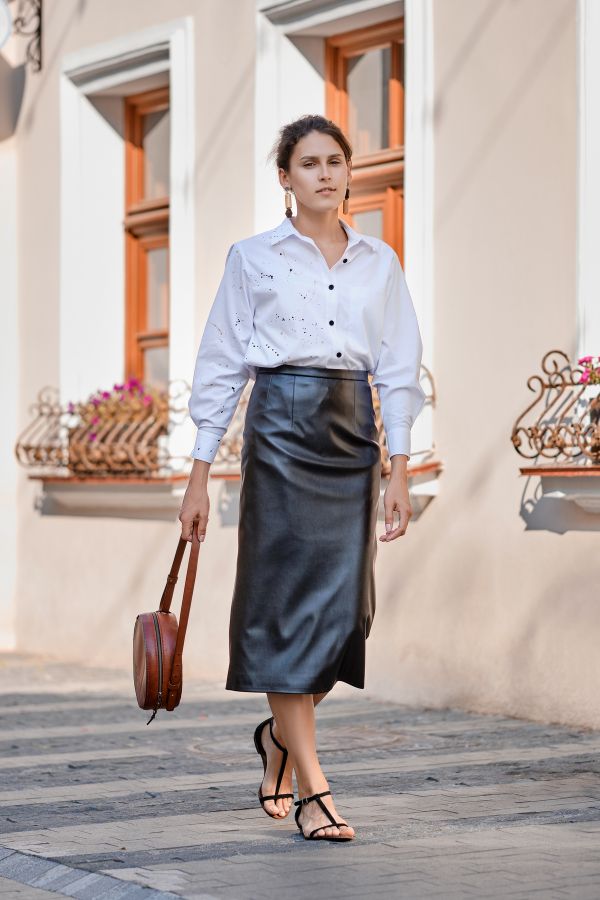 Essentially, you want to balance the weight of your outfit on top and on the bottom. Neither top nor bottom should overpower the other, but again, one area is more prevalent than the other with a 2:3 ratio.
For example, if you're wearing a tight top, balance it out with looser pants or a wider skirt. If you're wearing leggings or slim jeans, balance that out with a looser top that covers 2/3 of your body, or style a longer cardigan or jacket over a tight top.
Oversized separates need a cinched waist to create proportions; otherwise, it looks sloppy.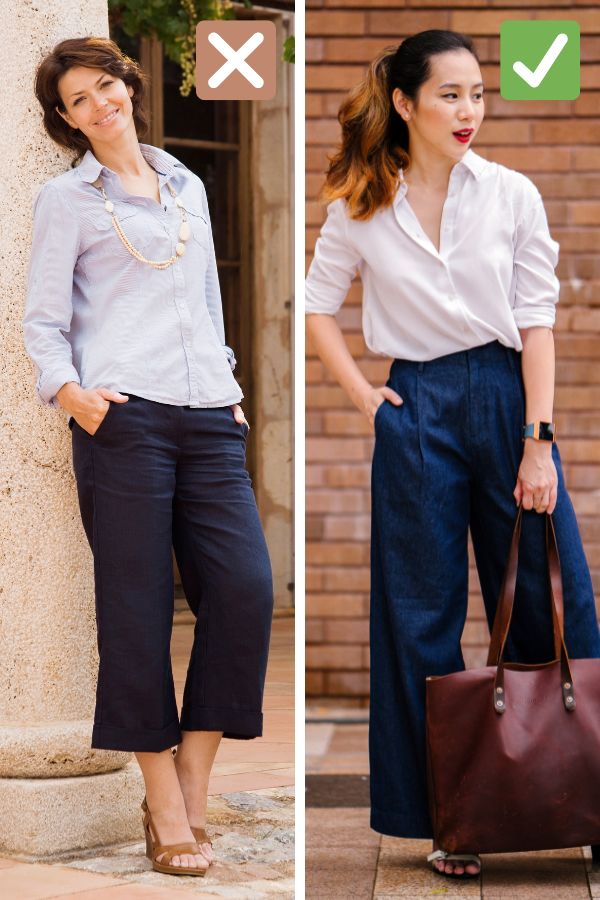 A sweatshirt and sweatpants combo is a full-on baggy look, but if you choose a sweatshirt with a length of 1/3 of your body, it will look much better than a long sweatshirt that cuts you off at your halfway point.
Another example is styling a maxi skirt with a shorter, fitted jacket to balance out the weight (or volume) of the maxi skirt. Belts are great here too.
Tweak, Tweak, Tweak
Give your outfit a good look up and down in a full-length mirror before going out and make adjustments to balance proportions, using these personal style tips. If I'm styling a new look I always assume I'll need to tweak it. It's amazing how quickly things come together when you swap out a jacket, a pair of shoes, or add a belt!
What have you done on your personal style journey that's helped you? Comment below!
This post was all about personal style tips
Related Posts: