Do you want a FREE wardrobe essentials list? Not only is this PDF stylish as heck, but it will totally simplify your life!
Organizing your wardrobe is so much easier with a proper wardrobe essentials list. I've been meaning to design one of these for years, because, let's face it. Lists are much more fun when they're pretty. Whether you decide to print it out or use it on your device, it's going to look good.
This list includes the best of the best wardrobe essentials for women such as basics, capsule wardrobe, fall, summer, and winter…and it's absolutely FREE. This article explains everything you need to know to use the wardrobe essentials list PDF, including how to get started.
Click here to skip to the PDF download.
This post is all about a wardrobe essentials list.
Best Wardrobe Essentials List
Clothing Items
This wardrobe essentials list contains everything you need to start a new wardrobe or upgrade an existing one. I've curated clothing items from the following women's wardrobe essentials:
Basics – Functional items for layering.
Capsule – What should be in a 10 item wardrobe? The list is expanded for the non-minimalist.
Timeless – Classic pieces to invest in and own for life!
Seasonal – Additional items to carry you through fall, winter, or summer.
These wardrobe staples are enough to create outfits for everyday, casual, professional wardrobe essentials, workwear, date nights, travel, minimalist, classic, and neutral aesthetics.
This exercise is helpful to do alongside a wardrobe plan. A wardrobe plan maps out your clothing needs based on your goals, lifestyle, and environment. Learn how to create your own wardrobe planner in the post below.
Related Post: Wardrobe Planning: A Beginner's Guide To Your Dream Closet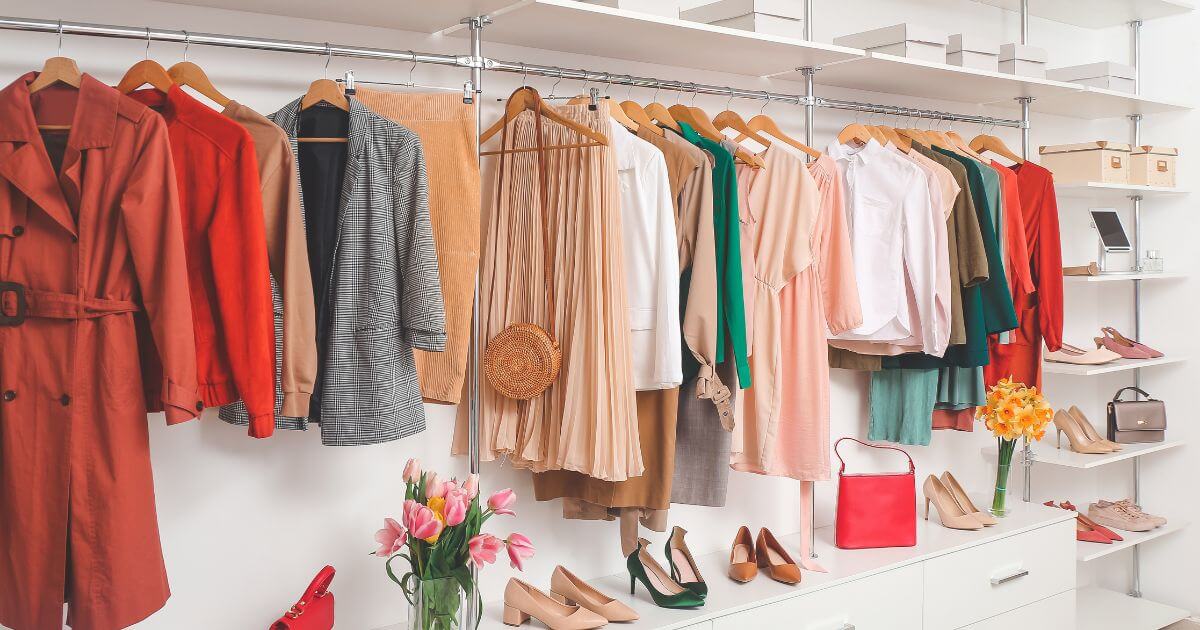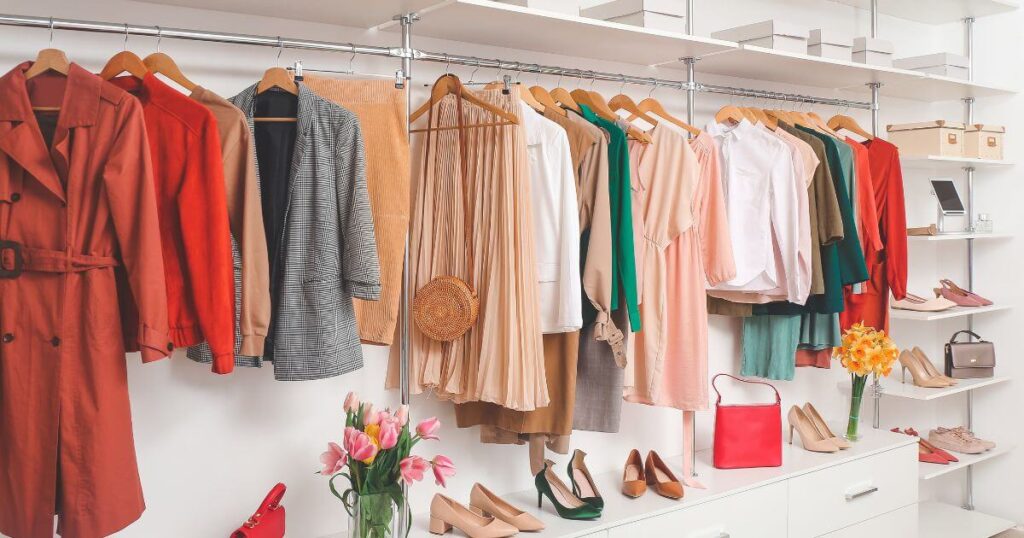 Capsule Wardrobe Essentials List
Create a capsule wardrobe with this wardrobe essentials list PDF by starting with the items contained in the basics and capsule sections. Then, review the seasonal section and choose the most important items needed for your life and add them to your list.
A typical capsule wardrobe can range from 25 to 50 items, depending on your lifestyle. For example, if you live in a four-season climate, you'll need a greater range of items to be comfortable. Don't box yourself into a lower number just because you read it online somewhere. Do what works for you, and adjust as needed.
Avoid adding "just-in-case" items, because the purpose of a capsule wardrobe is to only own items you need and wear often. More on my capsule favorites, in the article below.
Related Post: 12 Capsule Wardrobe Essentials To Jumpstart Your Style
What Pieces Do You Need For A Minimalist Wardrobe?
I recommend starting with the basics and capsule sections. Then, make any swaps with items from the seasonal section. If you live in a hot climate, you won't need winter wardrobe essentials. Those who live in a cold climate might skip summer wardrobe essentials.
If there are items you know you won't wear or don't like, remove them from the list. Pare the wardrobe staples list back to items you know you will wear. You can always add to your wardrobe later.
Related Post: Wardrobe Essentials Women: The Complete Style Guide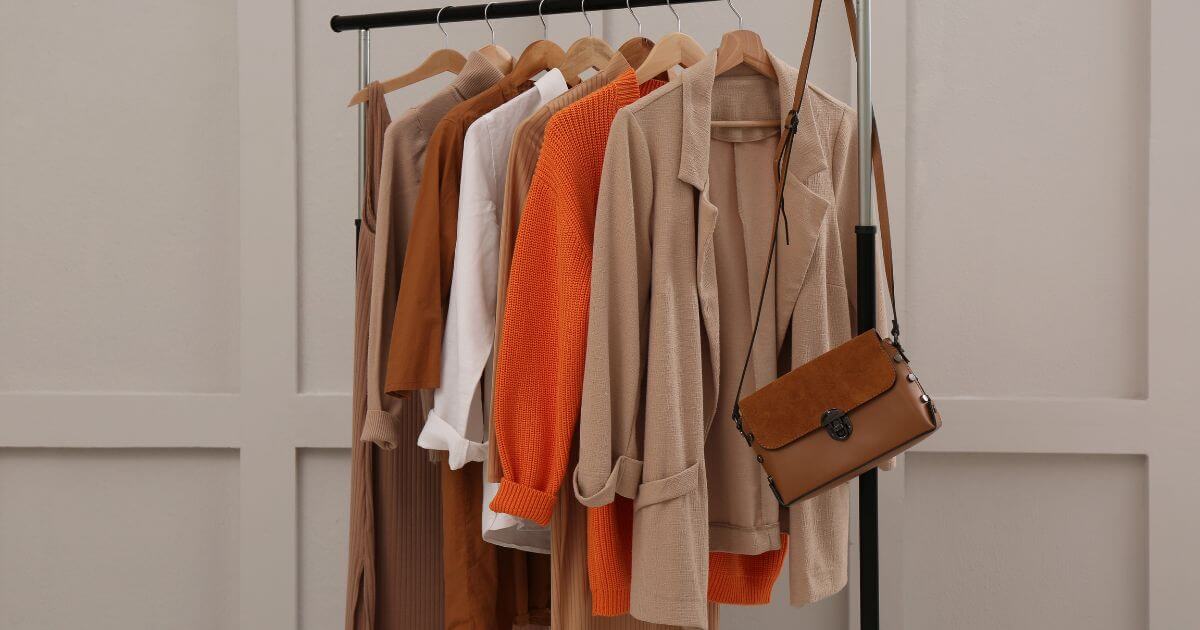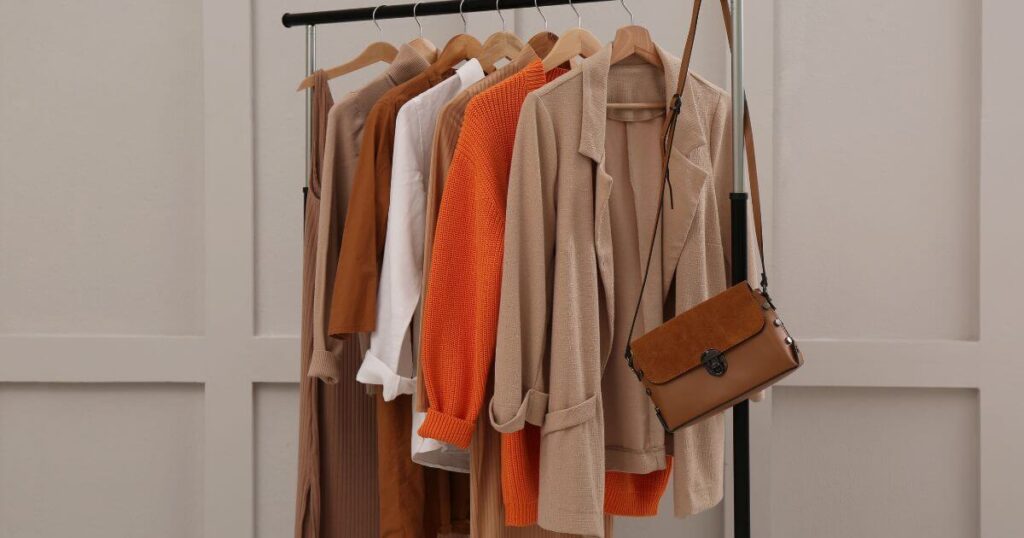 I Need A New Wardrobe Female
Are you ready to download your free wardrobe essentials list PDF? Just enter your name and email address below to get your free, printable PDF!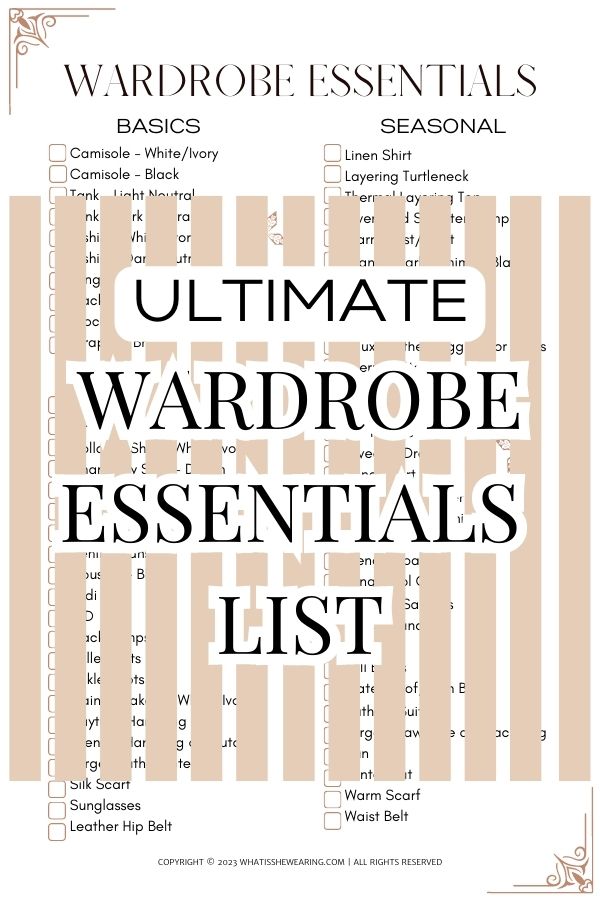 Don't forget these wardrobe room essentials to help you create the most beautiful closet, walk-in closet, or wardrobe room!
Related Post: 7 Must-Have Wardrobe Room Essentials To Make Your Life Easier
This post was all about A Wardrobe essentials list
Related Posts: