Looking for a complete style guide for wardrobe essentials for women? Get the rundown on the best wardrobe staples for your closet no matter what season!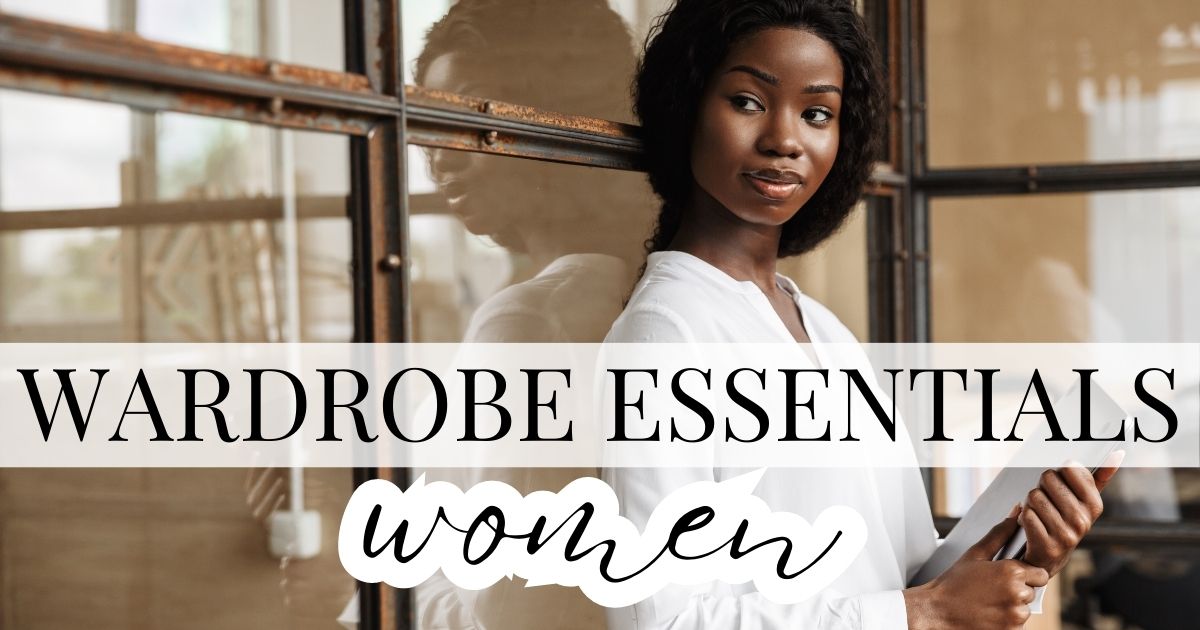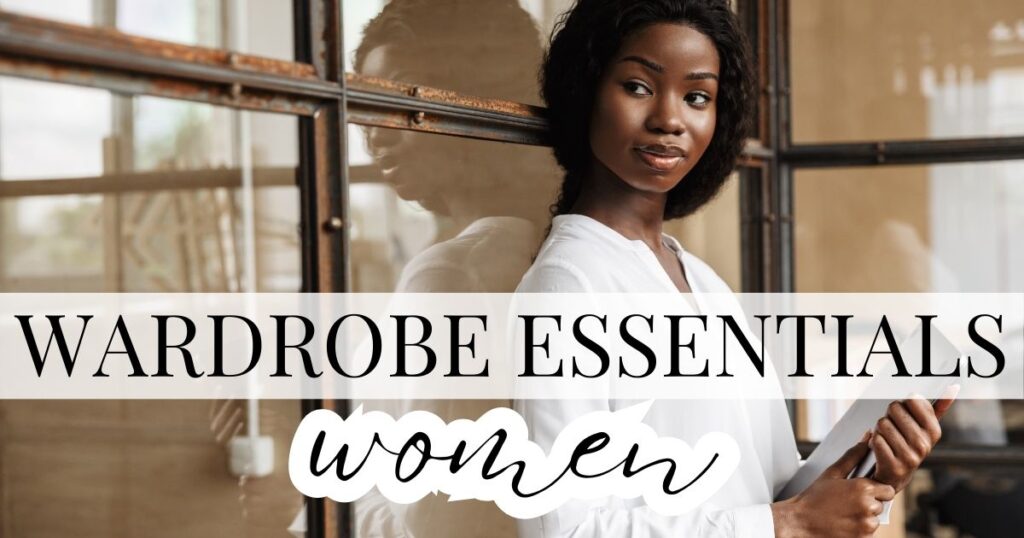 Investing in wardrobe essentials for women is one of the easiest ways to balance simplicity with style. Life is busy, chaotic, and surprising. We're all looking for ways to hack a personal style that's chic, current, and foolproof.
Wardrobe staples offer an easy approach to everyday dressing without spending countless hours deciding what to wear.
You will learn the best wardrobe pieces to own from basics to capsule wardrobe, seasonal wardrobe essentials, and where to shop for the best wardrobe essentials.
This post is all about wardrobe essentials women.
Best Wardrobe Essentials For Women
What Are Wardrobe Essentials?
What are wardrobe essentials for women? Wardrobe essentials are clothing items or accessories in your closet that make up the foundation of your style. Mostly owned in neutral colors such as black, white, gray, beige, camel, or khaki, these pieces coordinate well with each other and many other items in your wardrobe.
Wardrobe essentials are simple and carry a timelessness about them, for the purpose of wearing from season to season, year after year. For this reason, they're items worth investing in because of the wear you expect to get out of them. They also should fit your body incredibly well so you want to wear them and wear them often.
Wardrobe essentials are the opposite of accent pieces and trendy items. While you can purchase a wardrobe essential that's aligned with a trend (wide-leg trousers, for example), the style and color are classic enough to transcend the revolving door of what the fashion industry says is "in" or "out".
Related Post: Wardrobe Timeless Essentials | 7 Chic Items You Need In Your Closet
What Essentials Does A Woman Need?
You'll find laundry lists of wardrobe essentials for women across the internet until you're blue in the face. However, the essentials a woman needs depend on the needs of the woman. Your needs are based on your daily life, where you work, the places you go, the people you're with, and so on. While every woman needs a definite list of basic wardrobe essentials, the rest of the list is up to her.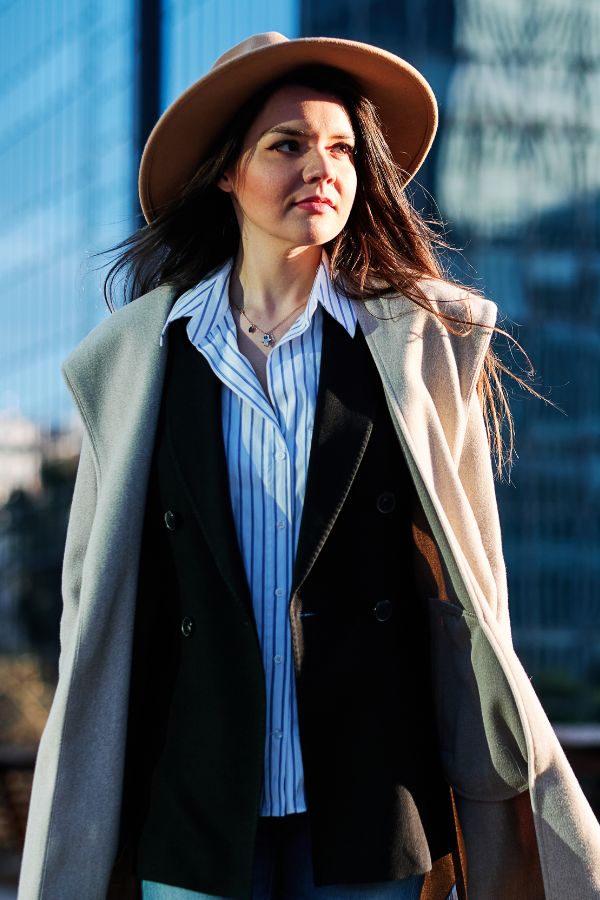 For a deep dive into how to determine which wardrobe essentials are right for you, I recommend you read the article below. This will not only help you curate a stylish wardrobe but also teach you how to buy clothes you'll actually wear. A huge money saver!
Related Post: Wardrobe Planning: A Beginner's Guide To Your Dream Closet
Let's review popular wardrobe essentials that not only fill the missing gaps in a wardrobe but also ensure versatility in outfit creation.
What Are The Basic Wardrobe Essentials?
Basic wardrobe essentials are the fundamental items in your wardrobe that you need in order to get dressed each day. They consist of layering pieces such as camis, t-shirts, and leggings. They're what people mean when they say they need to "refresh their basics". Missing any of these basic wardrobe items can even prevent your ability to wear a certain outfit, or be comfortable wearing something, such as a dress in winter.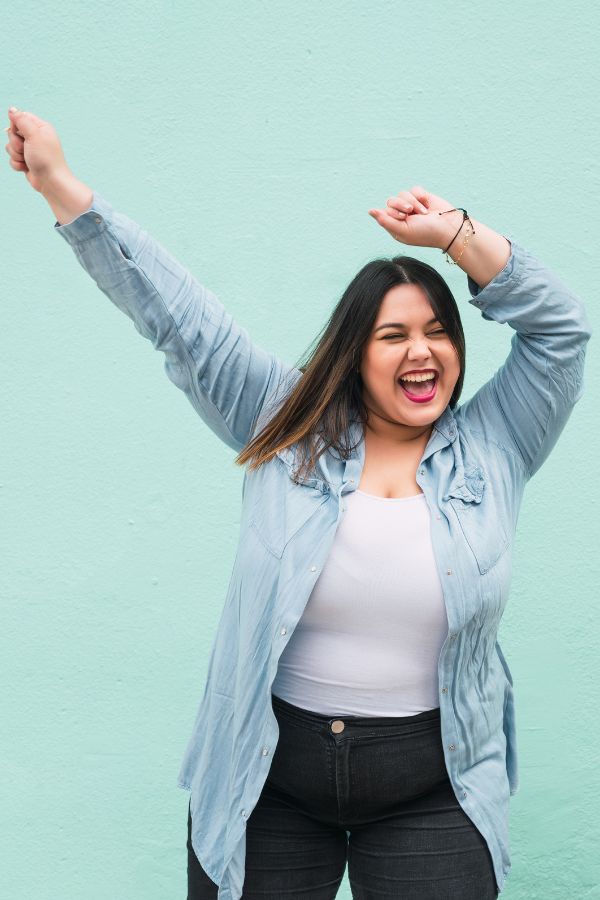 Basic wardrobe essentials are worn often, but aren't items you need to spend a lot of money on because they're not tied to your style. Rather, they're tied to comfort and functionality, so you may need to replace them yearly.
Related Post: 11 Basic Wardrobe Essentials You'll Always Need
Classic Wardrobe Essentials
Classic wardrobe essentials are exactly what they sound like: classic pieces needed in your wardrobe. These are the most timeless items in a wardrobe. They're your wardrobe heros, versatile enough to style with most anything. They always tie an outfit together, always look good, and they never fail to impress without you trying too hard.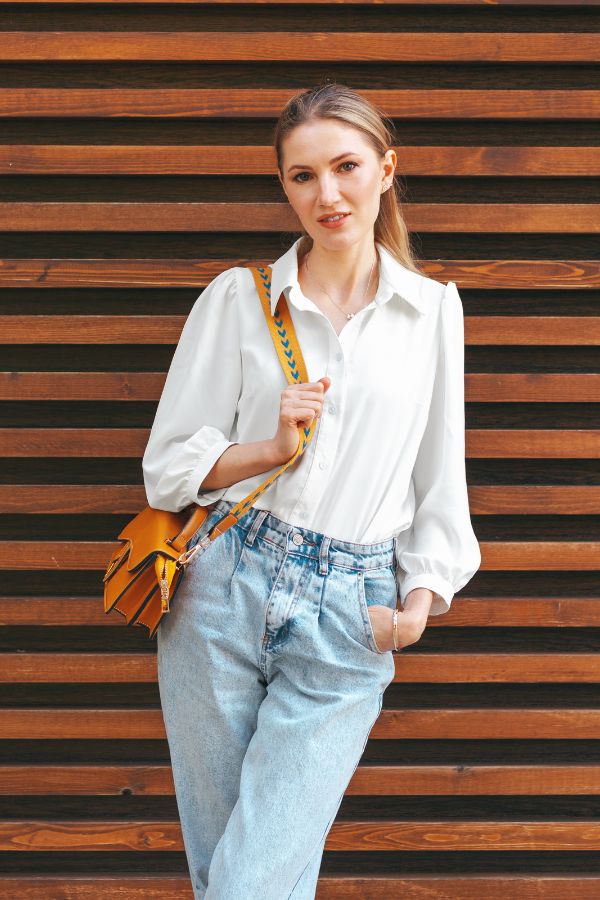 French woman style has inspired many of these classic pieces that make up the foundation of the popular capsule wardrobe. A black blazer, straight leg jeans, white collared shirt, and an LBD are just a few of the most timeless wardrobe essentials for women to own these days.
Related Post: 12 Capsule Wardrobe Essentials To Jumpstart Your Style
Women's Fall Wardrobe Essentials
Women's fall wardrobe essentials serve to carry your style through the season of autumn. These pieces are not always foundational or capsule items, but can also be supplementary to your standard wardrobe pieces. It all depends on your lifestyle, environment, and personal aesthetic.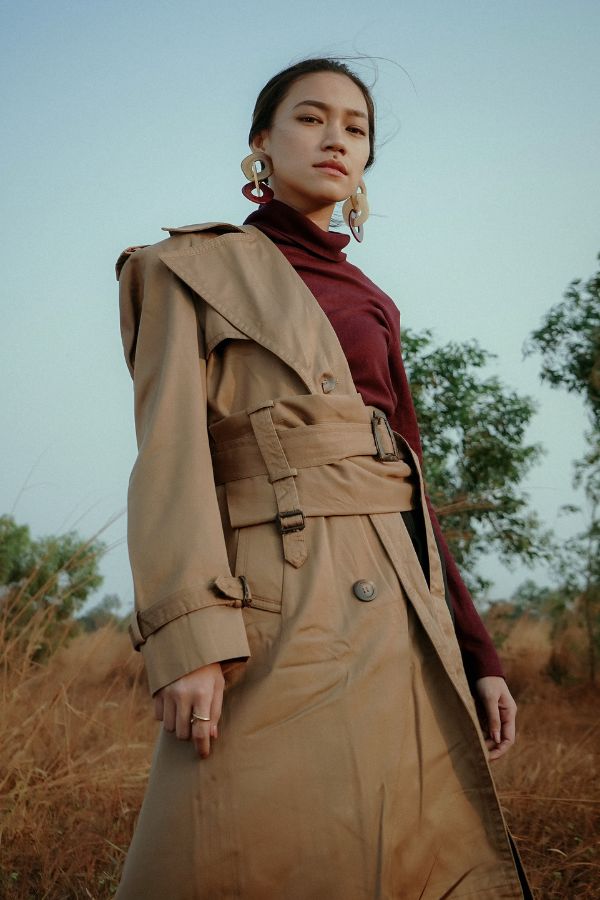 Typical wardrobe essentials for women in fall include a trench coat, dark pair of trousers, ankle boots, and a cozy knit. However, you could easily swap the trench coat for a leather jacket if that's more in-tune with your style. Or, if you want both a trench coat and a leather jacket, invest more in the item you'll wear more.
Related Post: 12 Fall Wardrobe Essentials You Need This Season
Womens Winter Wardrobe Essentials
Women's winter wardrobe essentials are designed to stylishly get you through the winter season. The best wardrobe essentials for women in winter offer both form and function, and typically come at a higher price point. Purchase these items towards the end of the winter season (or completely off-season) for the best deals.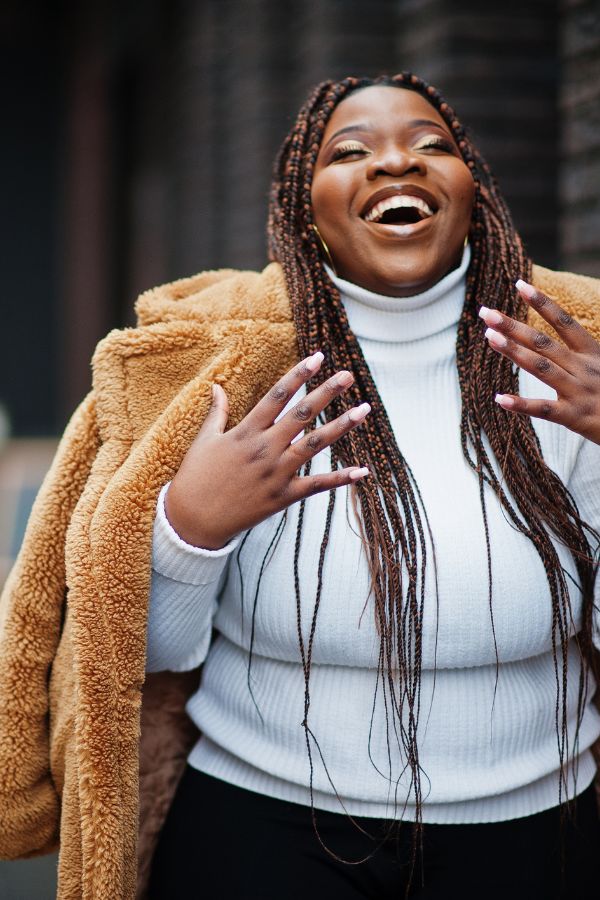 Winter wardrobe staples include items such as a wool coat, thick cardigan, cozy hat, and tall boots.
Related Post: Winter Wardrobe Essentials: 7 Key Items That Will Keep You Warm and In Style
Womens Summer Wardrobe Essentials
Women's summer wardrobe essentials are your go-to pieces for everyday summertime. You can pack them all for a summer trip, a weekend getaway, or rotate them with the rest of your wardrobe on the daily. A classy bathing suit, oversized linen shirt, sundress, and a pair of sunglasses are some of the items that might be on your wardrobe essentials list for summer.
Related Post: 11 Amazing Summer Wardrobe Essentials You'll Wear Year After Year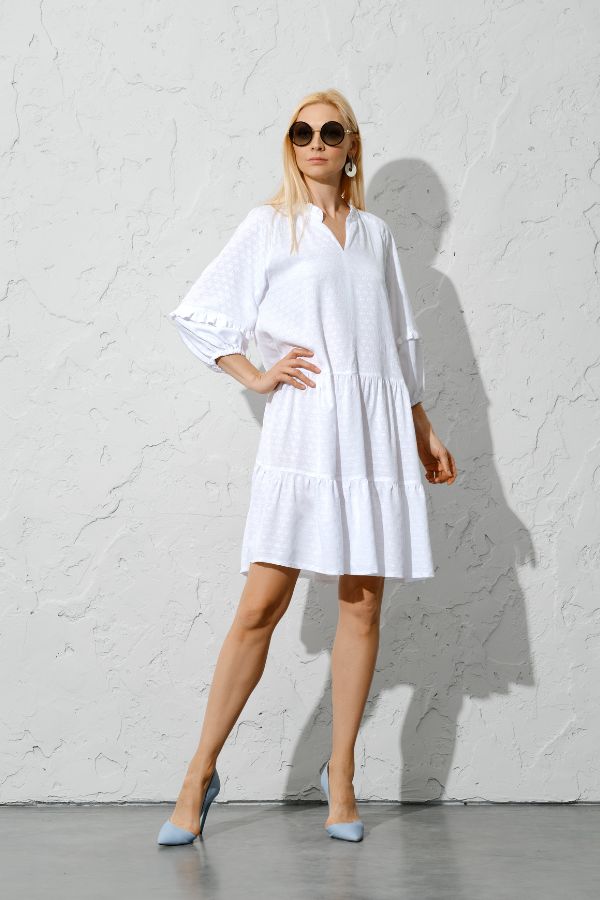 Pro-Tip: If you live in a mostly warm climate year-round, you'll want to invest in more summer wardrobe essentials (even similar items), as opposed to other seasonal essentials. The same goes for if you live in a climate that's mostly cool all year.
Where To Shop For Wardrobe Basics?
These stores offer a great selection of where to shop for wardrobe basics:
Budget option for basics with potentially the fastest shipping if you're a Prime subscriber.
Elevated wardrobe pieces with a modern twist.
Quality wardrobe essentials for a more casual style. Their denim is worth the high price point!
Quality wardrobe essentials at a mid-range price point. Check out their Factory site for more affordable pieces that are just as stylish.
Elevated wardrobe staples with a nod to luxurious knitwear.
Everlane continues to be one of the most-loved wardrobe essentials brands. Find everything you need here.
Invest in your most coveted wardrobe essentials here.
Stylish and affordable basics designed with sustainability in mind. Also offers unisex styles.
Find cashmere knits, linen, silk, and luxury wool coats for less due to their online-based business model.
Get your mix of trendy and modern wardrobe essentials at an affordable price point.
Women's wardrobe essentials for a city-chic aesthetic.
Invest in a quality pair of pumps or flats from this brand and you'll for sure become a convert.
An endless array of affordable workwear and capsule wardrobe essentials.
Their brand "A New Day" has the softest wardrobe basics, many under $12 a piece.
Best online store for basics on a budget.
Take your wardrobe planning to the next level with the Ultimate Wardrobe Essentials List, completely free to download and use on your mobile device or print out.
This post was all about wardrobe essentials women
Related Posts: