Looking for a simple list of French wardrobe essentials to add to your closet? These easy pieces are exactly what you need to throw together a stylish outfit in minutes!
Parisian women have mastered the art of timeless dressing with these French wardrobe essentials. Simple, but never dull. Classic, but never outdated. Effortless, but well put together.
The key to achieving that "je ne said quoi" aesthetic is by investing in classic wardrobe staples that mix and match with everything, and that stand the test of time. They're items you wear often. You style them with your entire wardrobe. They look and feel good on you and thus, never become boring.
Here's the perfect starter list of the best French wardrobe basics to elevate your style without overcomplicating it. Ready to get started?
This post is all about French wardrobe essentials.
Best French Wardrobe Essentials
1. Breton Striped Top
Also known as a "marinière", the Breton striped top is what many think of when it comes to a French capsule wardrobe for women. Throughout time, the nautical top has evolved to include different stripe designs and colors, a definite French wardrobe essentials must-have.
Related Post: 11 Basic Wardrobe Essentials You'll Always Need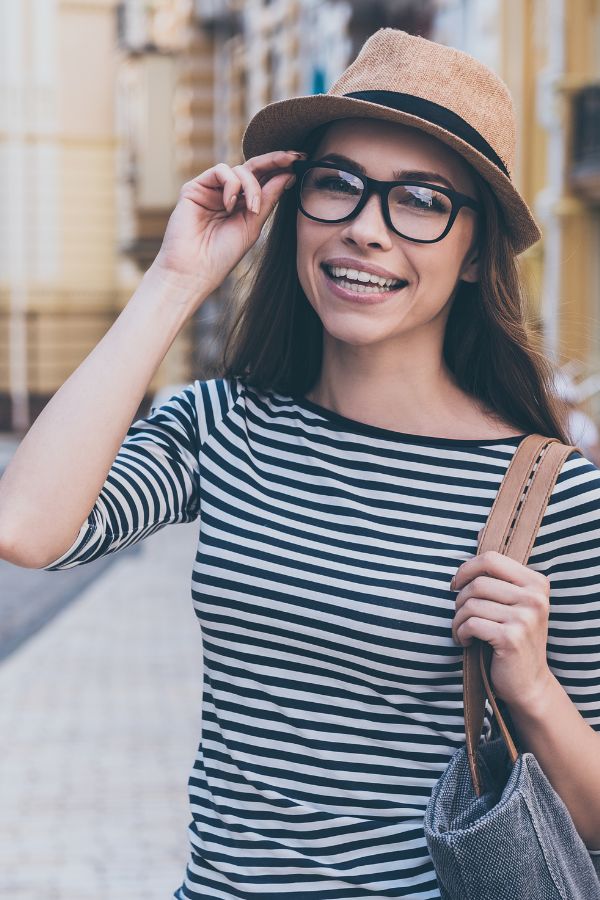 2. Blue Jeans Are Always Part Of A French Capsule Wardrobe
Want to achieve that French woman aesthetic and look casual and chic at the same time? Skip the leggings and sweats. Do like a Parisian woman and style with your favorite denim instead. Find a style that isn't too tight, but fits you well and you won't miss those old leggings anyway.
Related Post: Denim Style Trends | The Best Jeans For Your Body
3. Ballet Flats
Ballet flats are timeless and feminine French wardrobe essentials. They're a no-nonsense shoe when you need to run out the door and still want to look polished. Wear them commuting, running errands, or for a casual dinner out. Find a comfortable pair that matches your wardrobe and you're set for that French woman style on your feet.
Related Post: Style Trends 2023 | What You Need To Know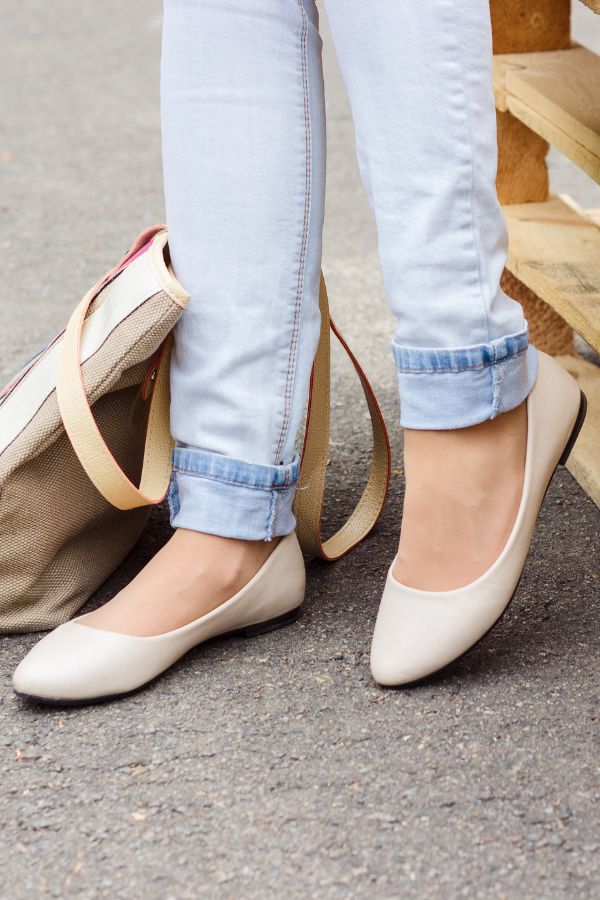 4. Add A Collared Shirt To Your French Wardrobe
If you don't have a relaxed collared shirt to throw on with your blue jeans and ballet flats, you're missing out on one of the most versatile French wardrobe essentials. A slightly relaxed or slightly oversized style will give you the perfect Parisian chic vibe we're all trying to achieve.
Related Post: These Styles For Rectangle Body Shape Are So Flattering
5. Classic Cardigan
A classic cardigan is feminine and adds warmth to an outfit. However, you can make it playful and flirty by styling it as a standalone top, or even turn it around and wear a high neck with a low back. My favorite way to style a cardigan is partially buttoned and tucked into a belted midi skirt. It's best to store knitwear folded up in a French wardrobe armoire or drawer as opposed to hanging, which can stretch and misshape the garment.
Related Post: Style Types: 5 Beautiful Pieces For Romantics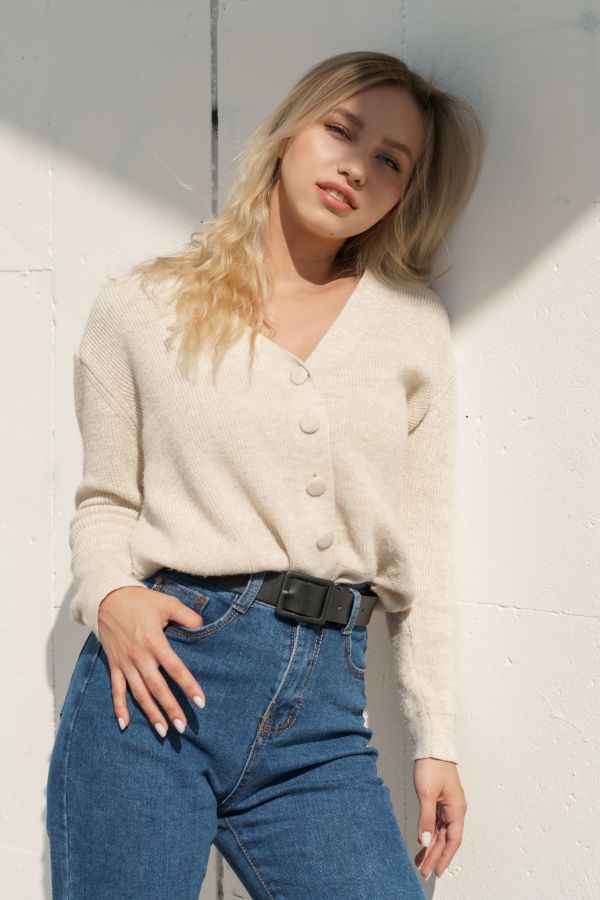 6. The Tailored blazer Is On Every French Wardrobe Basics List
A tailored blazer is a true hero in a French capsule wardrobe. It's a jacket that styles with ANYTHING…seriously. Wear it open, closed, or belted it never fails to add that element of sophistication to a look. A tailored blazer has enough structure to style with elegant dresses or upgrade a casual look when you're picking up pizza for dinner.
Related Post: 5 Elegant Outfits You Need In Your Wardrobe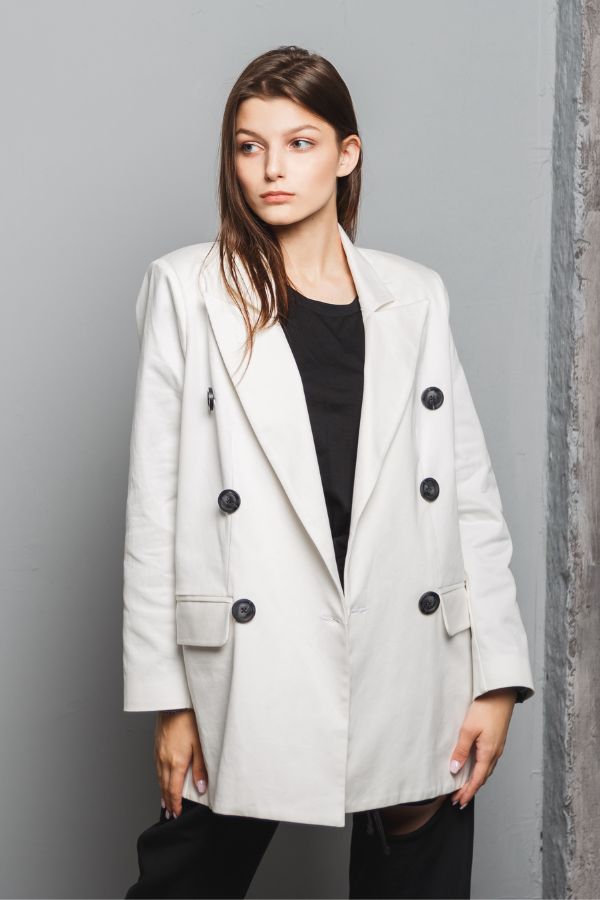 7. Elevated Tote
Tote bags are often gathered and collected from random events–these are not French wardrobe essentials. Rather, an elevated tote adds something extra to your French casual outfits while carrying around your stuff. It's multifunctional for errands, workwear, the gym, school, etc. Opt for a minimalist style in leather or faux leather to always look on point.
Related Post: I'm Loving These Styles For Pear Shaped Body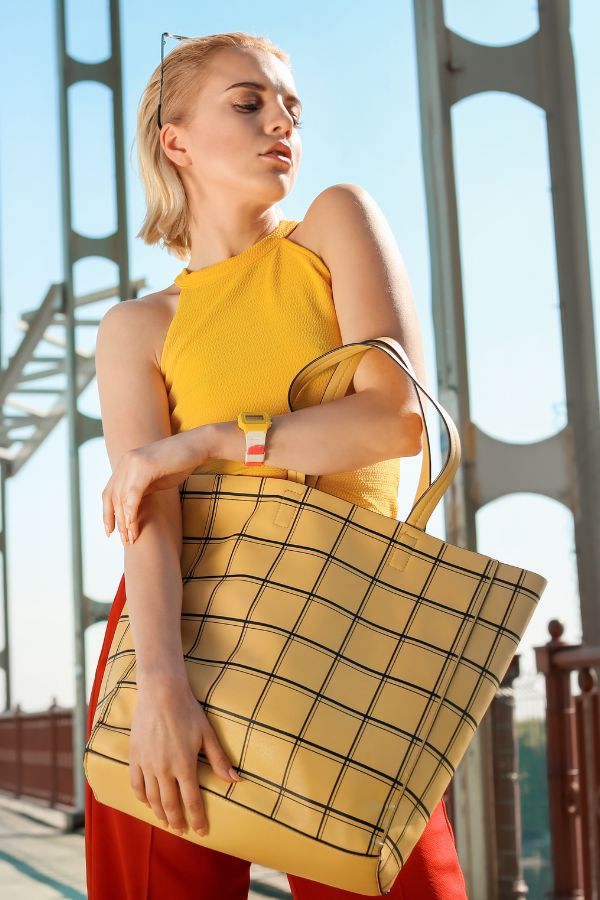 8. Trousers Are Classic French Wardrobe Essentials
Whether you call them trousers or pants, a good pair of slacks (LOL) will always be part of a classic French capsule wardrobe. Opt for a pair in your favorite neutral color and wear them with tees, tanks, cardigans…everything! Trousers are not only for the office anymore and are actually very comfortable to wear!
Related Post: 3 Best-Kept Secrets To Improve Your Fashion Style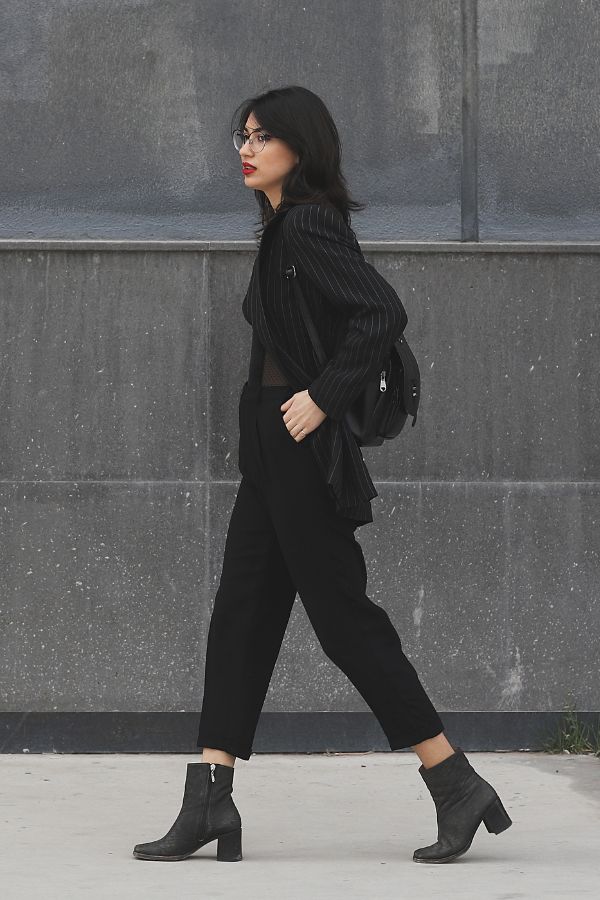 9. The LBD Or "Little Black Dress"
Who doesn't love a little black dress? She's your answer to a wedding guest invite. She's your answer to a last-minute date. She's your answer to a corporate event. She's your answer just because you want to look cute without trying too hard.
Related Post: What Dresses To Wear To A Wedding: Summer Edition
10. A Parisian Chic Silk Scarf
Does anyone visit Paris without bringing or purchasing a silk scarf? Silk scarves are the perfect statement pieces to dress up any outfit. Not to mention all the ways to wear them. Whether you're an avid vintage collector or scoring a budget buy, this is the best accessory for a French woman aesthetic.
Related Post: How To Shop Your Closet The Right Way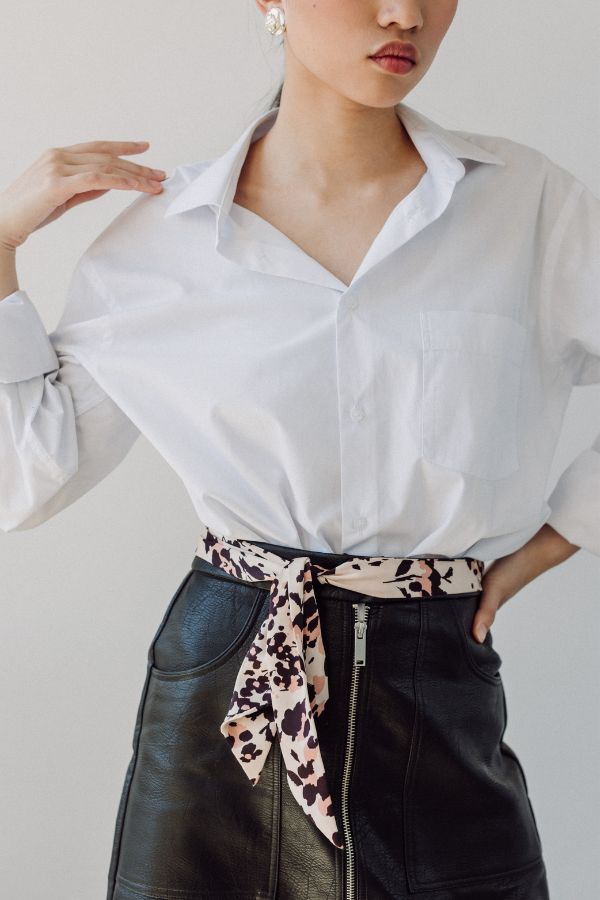 11. Trench Coat
This list of French wardrobe staples wouldn't be complete without the trench coat. A perfect shoulder-season piece for spring or fall, you don't want to be caught in the wind or rain without one!
What's your favorite thing about the French woman aesthetic? Comment below!
This post was all about French wardrobe essentials
Related Posts: