Do you want to know the most flattering styles for rectangle body shape? There are many ways to style a rectangle body shape and in this post, we'll cover them all!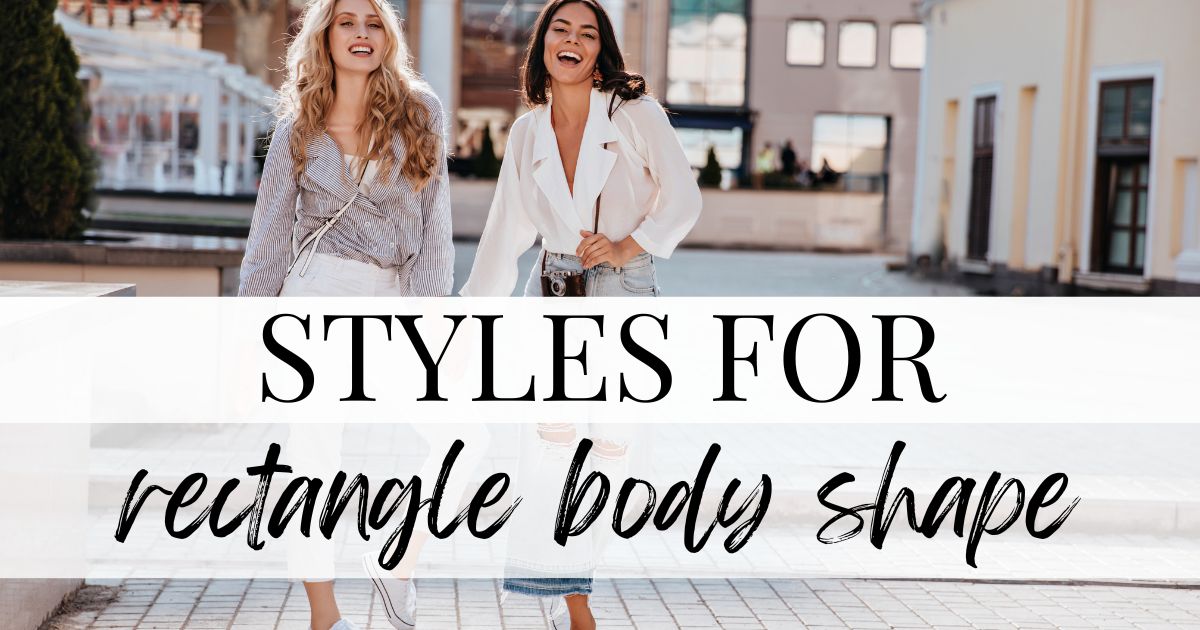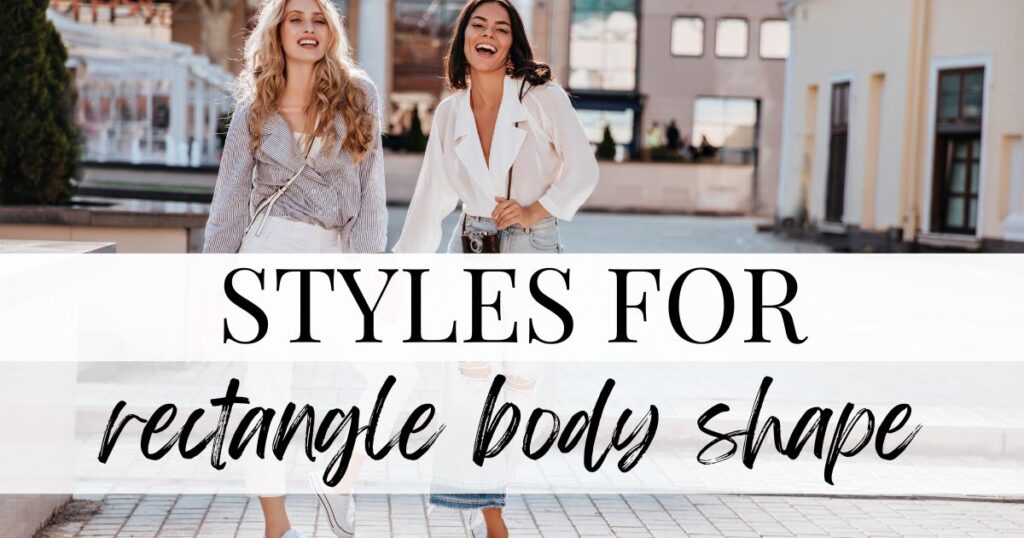 There's a common misconception that styles for rectangle body shape include every style there is. This is simply not the case (for any body shape, for the record). Rectangle-shaped women might have the advantage of more accessible styles due to their balanced shoulder-waist-hip ratio. However, it all comes down to how each garment is styled to maintain balance and cohesion.
Dressing any body shape is about learning to balance proportions and work with volume. Rectangle-shaped women can style their clothing best by adding volume and softening verticle lines. This post covers these exact style tips and tricks for the rectangle body shape.
You will learn the most flattering styles for a rectangle-shaped body, including style tips and what not to wear, so you can get dressed each day feeling confident and beautiful in your body.
This post is all about styles for rectangle body shape.
Best Styles For Rectangle Body Shape
What Is A Rectangle Body Shape?
Before going into the best styles for rectangle body shape, let's first break down: what is a rectangle body shape?
A rectangle-shaped woman is known for having a straight body with minimal curves. Her shoulder, waist, and hip ratio are very similar in width and her butt is usually on the flatter side. A rectangle-shaped body can also be referred to as an "athletic shape", "banana-shape", "column shape", or "straight" body. Both arms and legs are slim and slightly muscular or angular.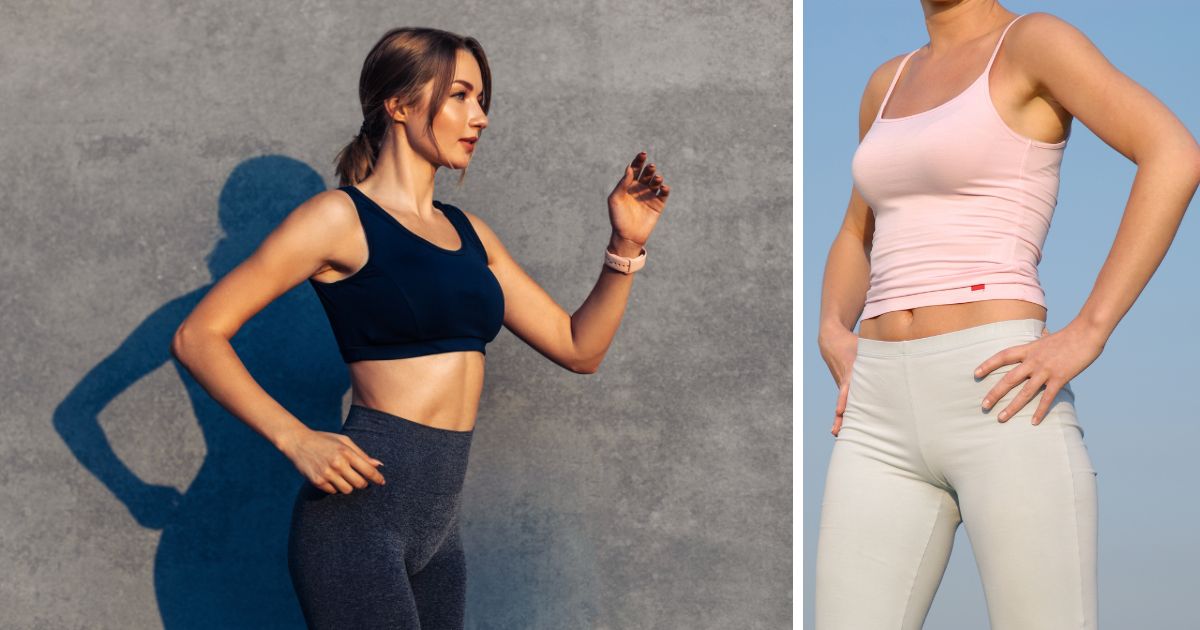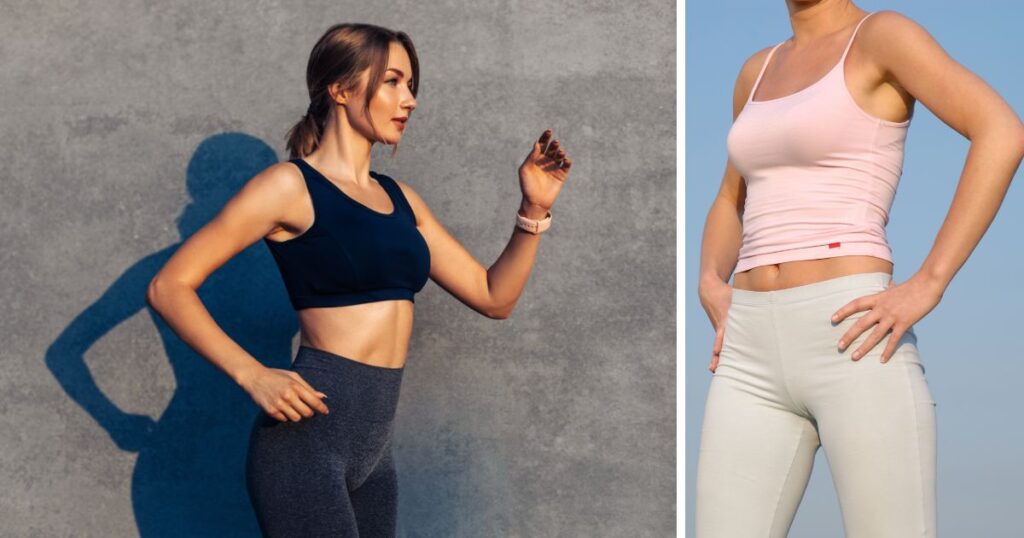 Rectangle-shaped women can be thin, plus-size, petite, and everything in between. A person's body shape is based on the bone structure and natural distribution of body weight rather than the actual size of the person. It's not uncommon for the waist of a rectangle shape woman to be up to 25% smaller than her bust and hips, however, a waist smaller than that would move her toward a different body shape.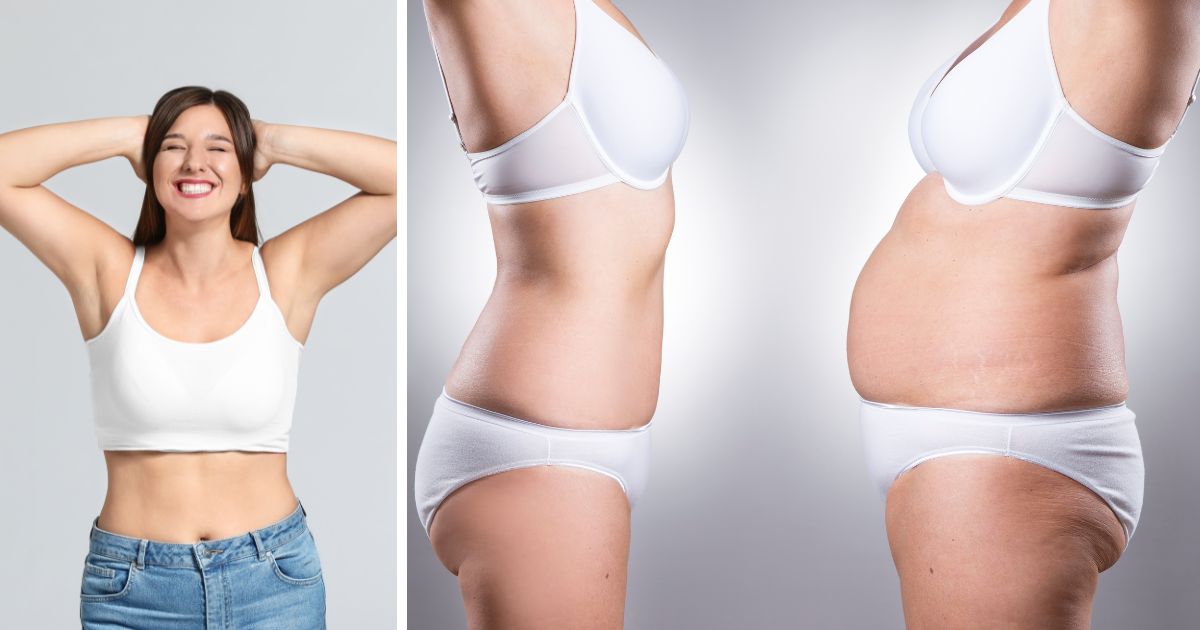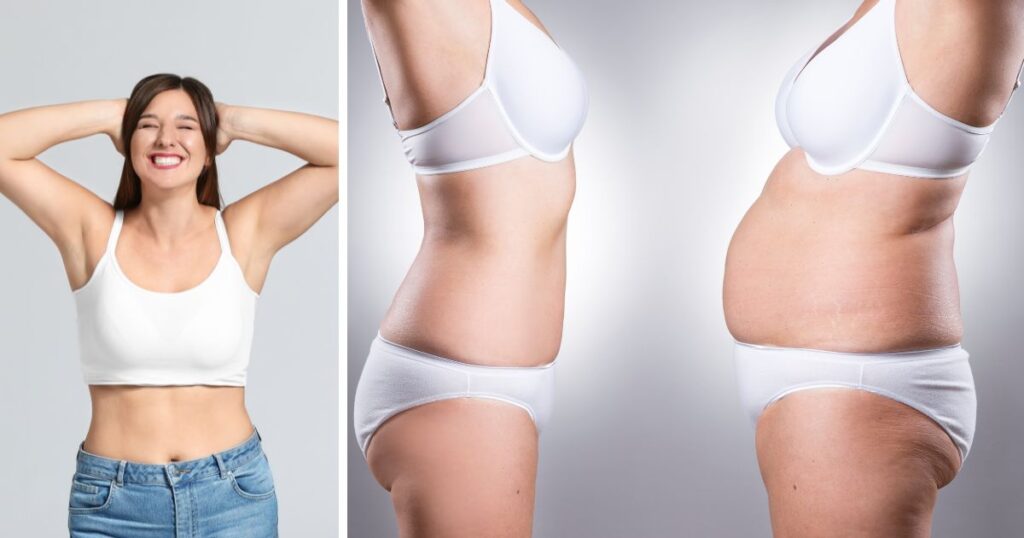 A straight silhouette means there is a sharp vertical line down the entire body. This is different from an apple body shape, which has more width in the top half so the verticle line begins at the legs.
The main idea with the rectangle body shape is that there are no extremes in terms of shoulder, waist, and hips. A rectangle's bust is typically small to medium, but a full bust is definitely possible too. Weight gain happens proportionally all over the body, as opposed to an apple-shaped body that gains weight in the midsection first.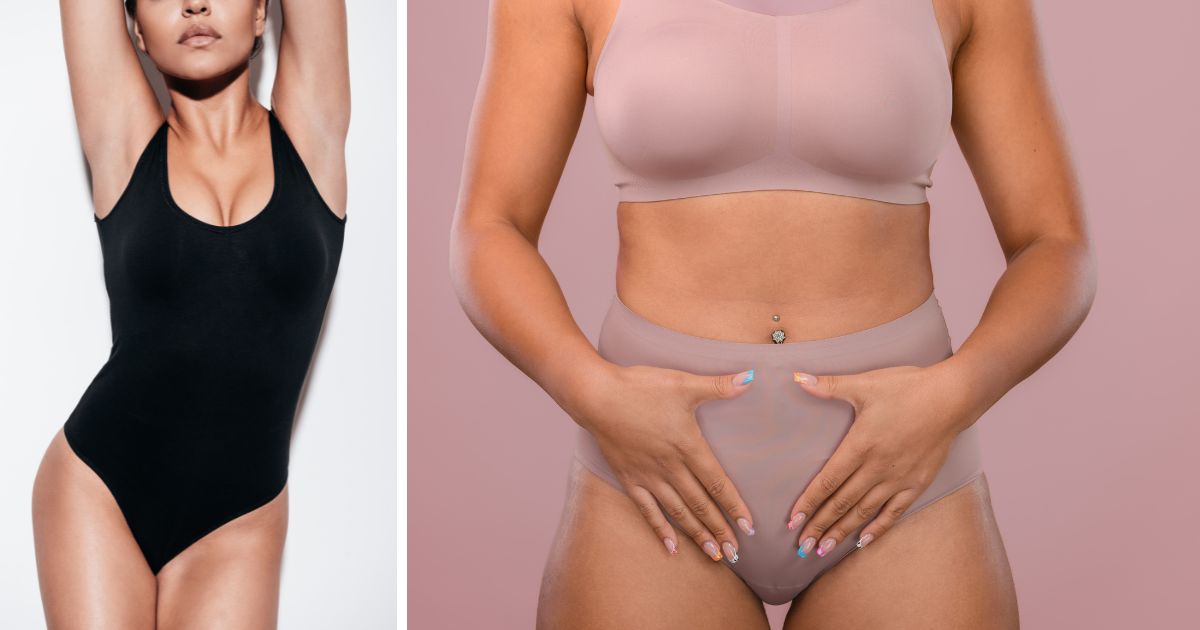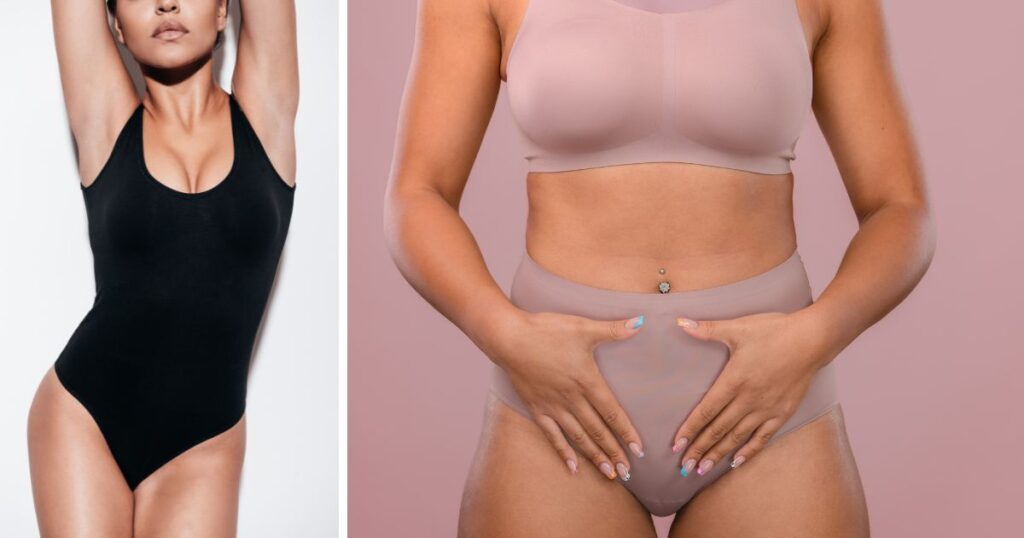 What To Wear For Rectangle Body Shape
Now that we've covered the characteristics of this body type, let's move on to what to wear for rectangle body shape. The emphasis for dressing a rectangle body shape is learning to style garments to create aesthetically pleasing shapes and proportions. Because a rectangle body shape has a natural balance of weight distribution, think of it as a blank canvas that comes alive as the artist adds color, texture, and figures.
Method One: Create Curves
Perfect styles for a rectangle body shape help create curves by either cinching the waist or by adding volume to the shoulders and hips. This creates the illusion of having an hourglass figure. The use of waist belts and ties achieve this look as do structured garments that illuminate the shoulders or hips. Creating the illusion of an hourglass figure doesn't always need to be the goal, however.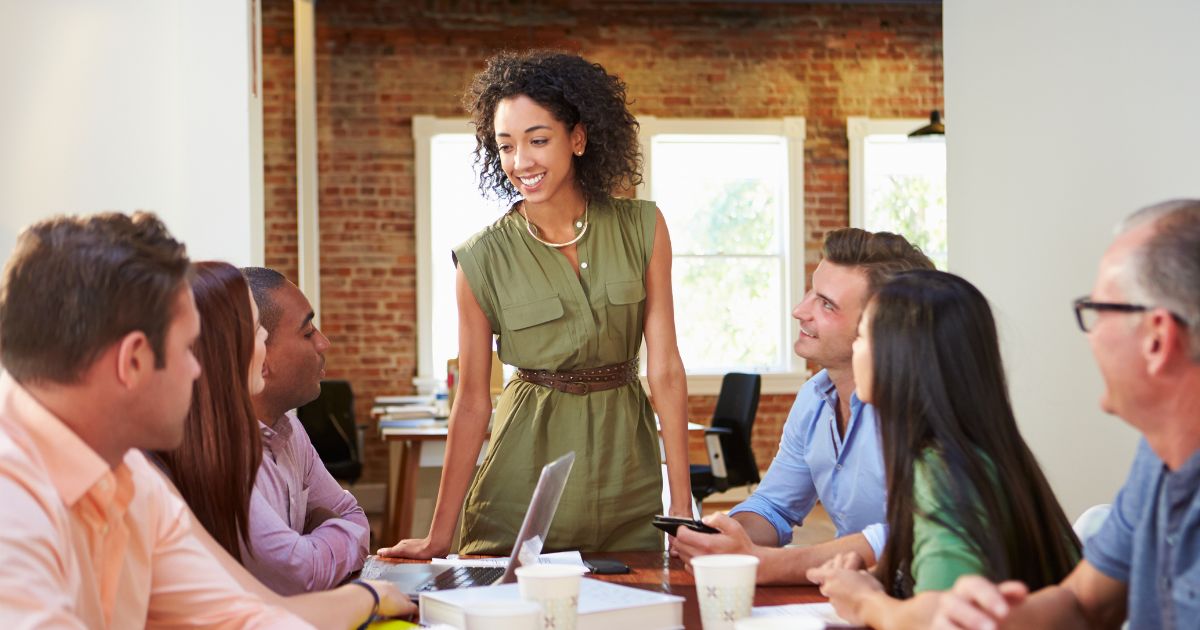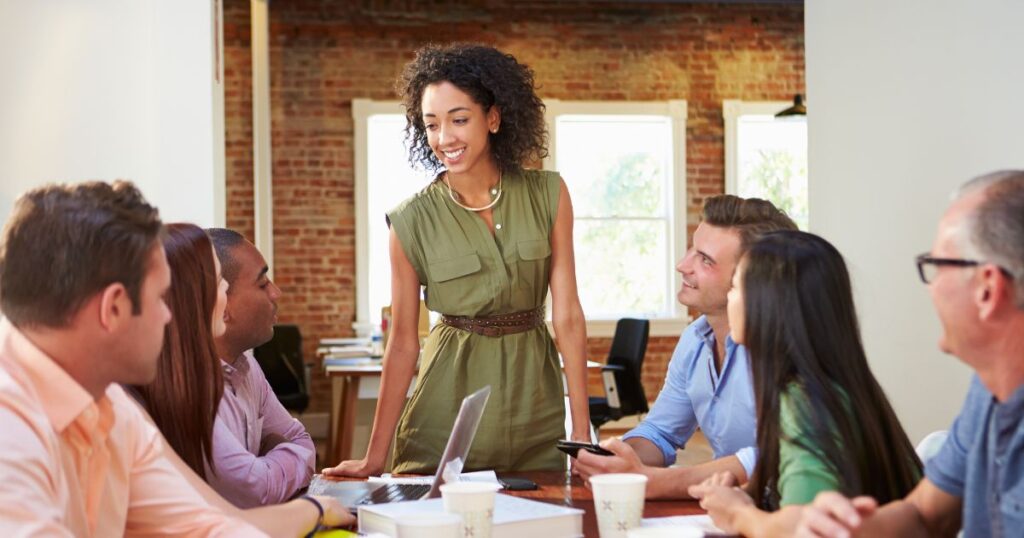 Method Two: Balance Proportions & Volume
Balance proportions with layers, structure, flowy materials, and accessories that create a 2:3 ratio (or 3:2) between your top and your bottom. In a nutshell, you break up the vertical line of your body by adding more volume on your top or on your bottom, but not both at the same time.
The cardinal rule for balancing volume is as follows: 2/3 or 3/5 of the length of your body should contain the volume, while the other 1/3 or 2/5 doesn't. Balancing volume doesn't mean 50:50. In reality, it's a ratio of 2:3, or 3:2. Technically, the volume should be "off-balance" for a cohesive look.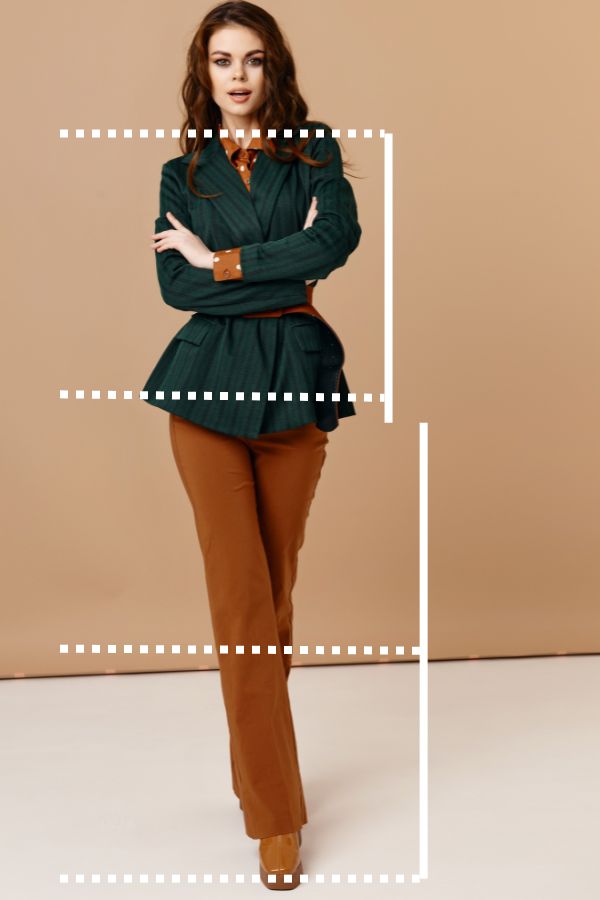 I highly recommend the link below if you're interested in going deeper on the subject of Golden Ratio styling. An understanding of this opens the door to many styling options for a rectangle-shaped body.
Related Post: 3 Personal Style Tips To Consider Every Day
Avoid styles that enhance the already-present verticle line of the body, without any break at the waist or thighs.
Tops For Rectangle Body Shape
The best tops for rectangle body shape depend on the look you want to create. Focus on whether you want to create tight curves, loose curves, or play with volume and a Golden Ratio (2:3 or 3:2) balance.
Creating Curves With Tops
If you want to create the illusion of curves, choose a top that is easily tucked in, styled with a waist belt, or tied at the waist. You'll need to tuck the entire top into your bottoms in order to create an hourglass shape, not just the front half.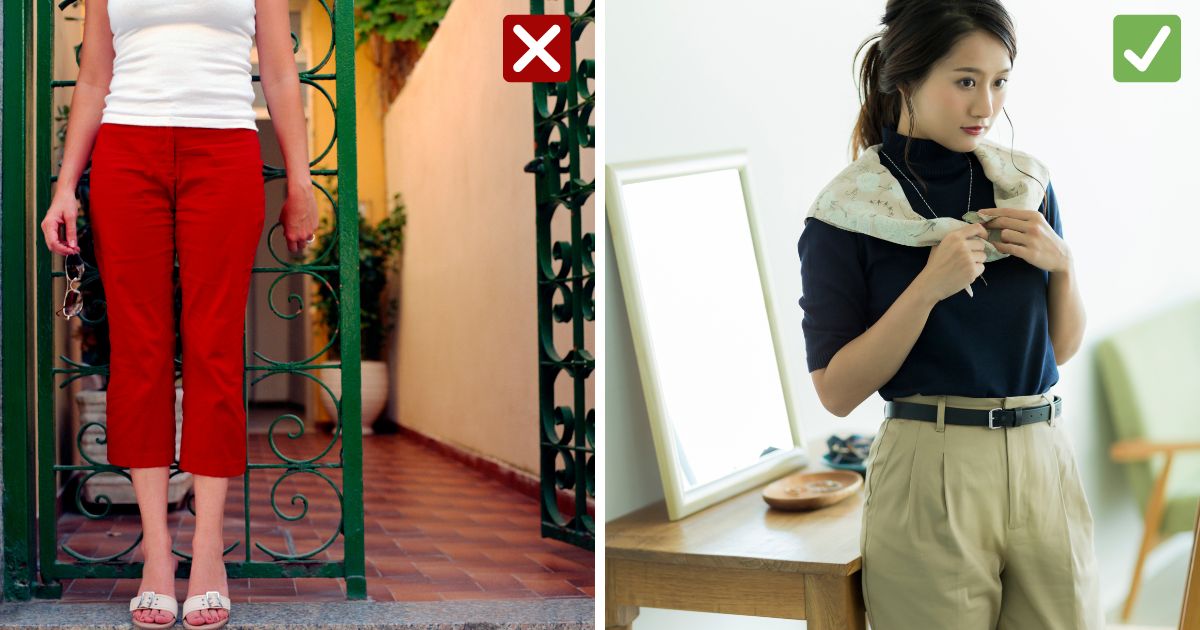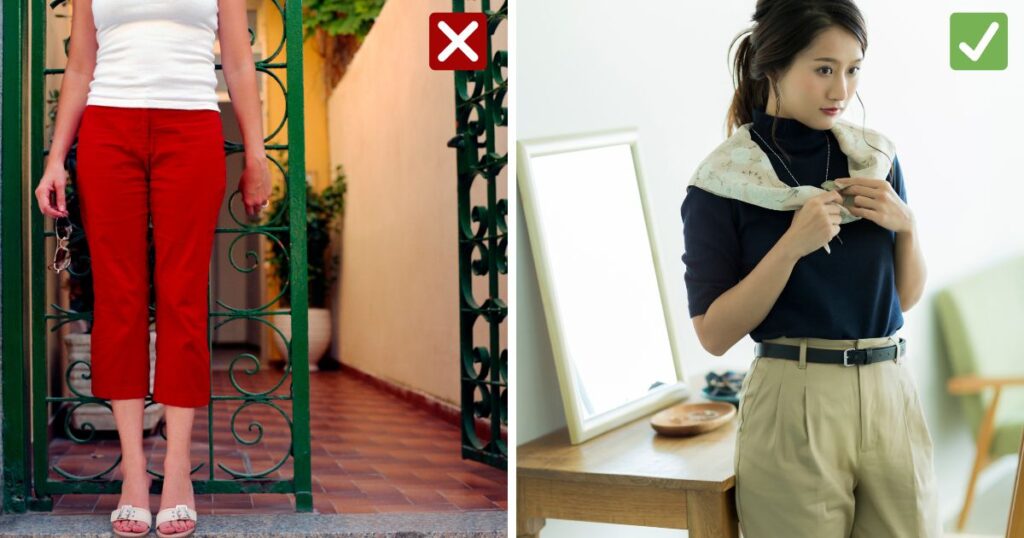 Cinching the waist enables a rectangle body shape to choose a loose or fitted top, but avoid an oversized top or shirt when trying to create curves. Peplum, wrap, and surplice tops are amazing at cinching the waist and giving more volume to the hips. High necklines look great with a cinched waist.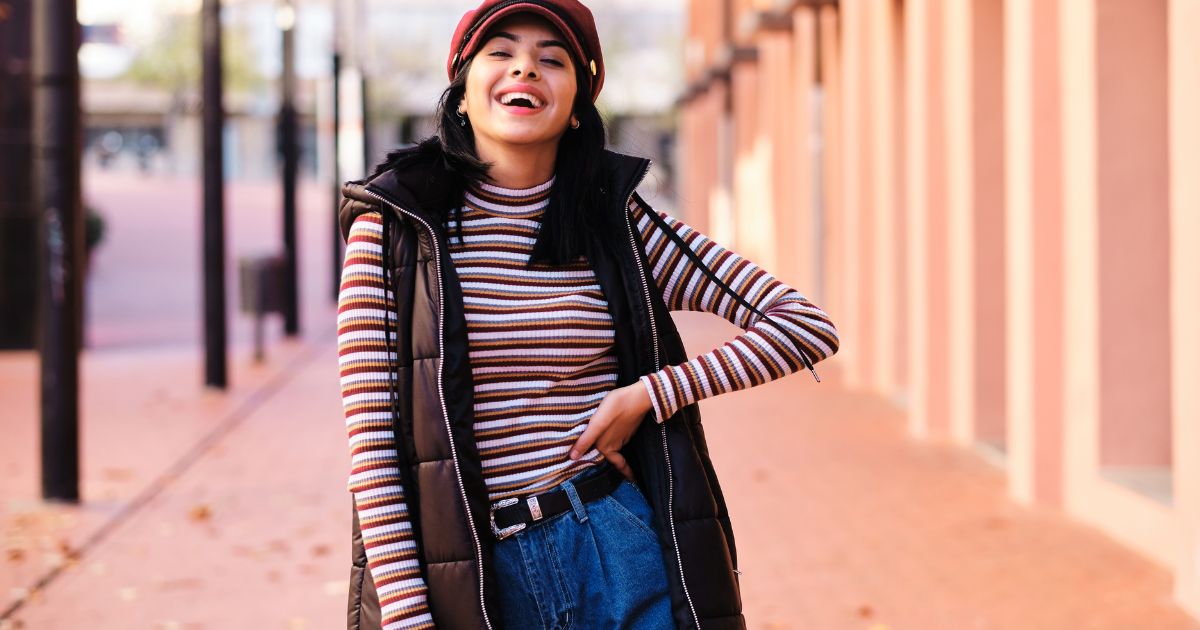 Enhance the curvature of your body by styling with a top that has volume at the shoulders, such as puffed sleeves, cap sleeves, or shoulder pads. Jewels, pearls, bows, and other embellishments at the shoulders also accentuate this area of the body. If you're wearing a top without embellishments, the following necklines also achieve this: boat neck, ballet neck, bateau neck, and off-the-shoulder.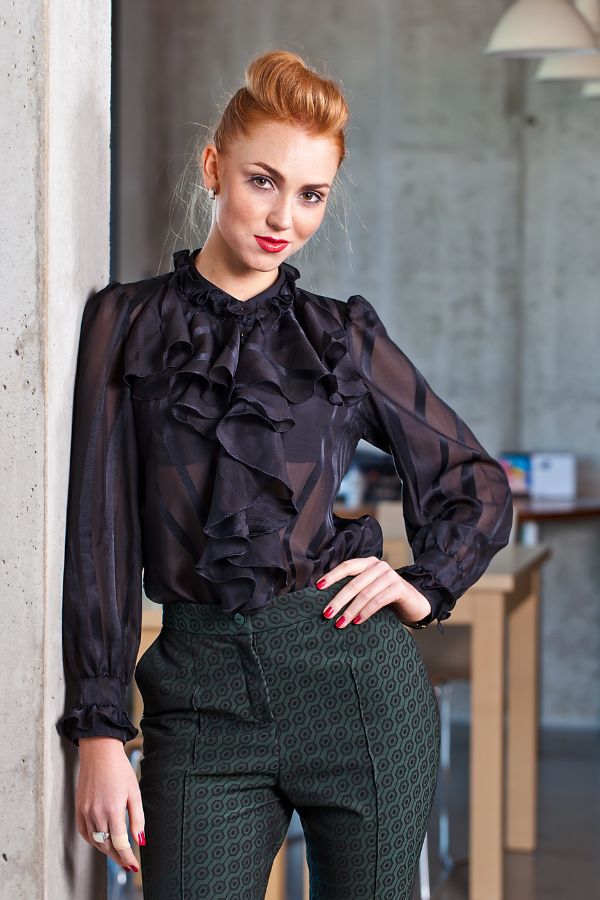 Accentuate your bust line with cowl necks, sweetheart necklines, scoop necks, pussy bows, and embellishments on your decolletage.
Lastly, asymmetric tops with unique necklines and diagonal ruching help create shapes that break up the vertical line of the body.
Balancing Volume With Tops
If you want to add volume to your upper body, opt for loose-fitting blouses, flowy tunics, or boxy-style tops. Oversized shirts are great when you want to play around with volume. Styles for rectangle body shapes such as flowy sleeves, bishop sleeves, and bell sleeves also help add volume to your top half.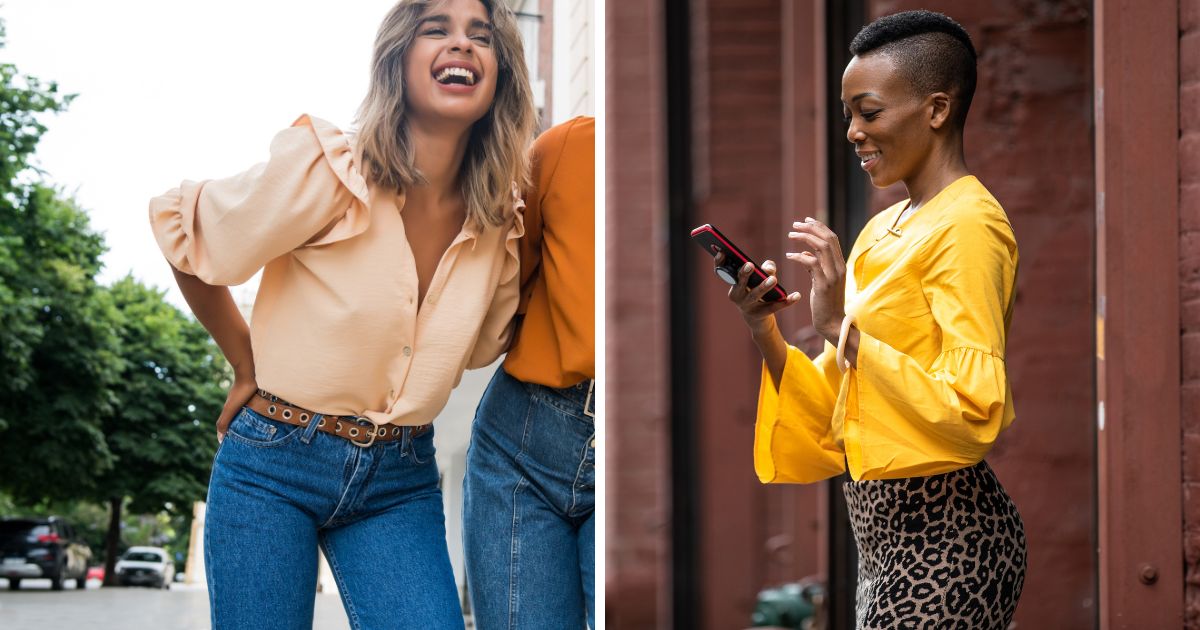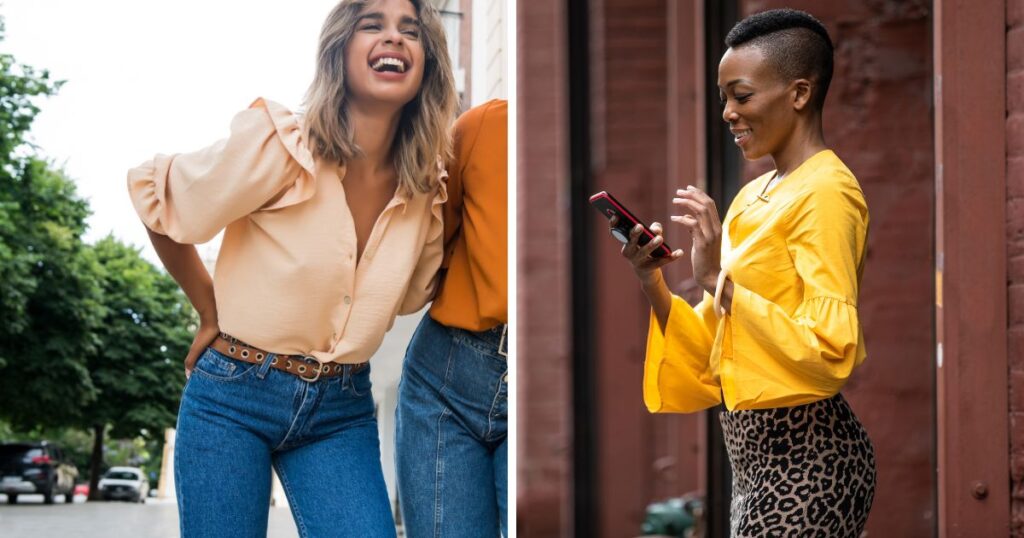 Fabrics that add volume are heavy-weight materials such as leather, chunky knits, ruffles, loud prints, and light-colored garments.
Some styling options to balance volume:
Contrasting colors on top and bottom
If there's volume on your top half, cinch your waist and add the same amount of volume to your lower half to create a casual style with loose garments or a dramatic look with structured garments (volume is on top and bottom)
Style form-fitted tops and shirts with mid-waisted and high-waisted bottoms that are less fitted, even to wide-leg styles (volume is on the bottom)
Style boxy tops and oversized shirts with semi-fitted or fitted bottoms (volume is on top)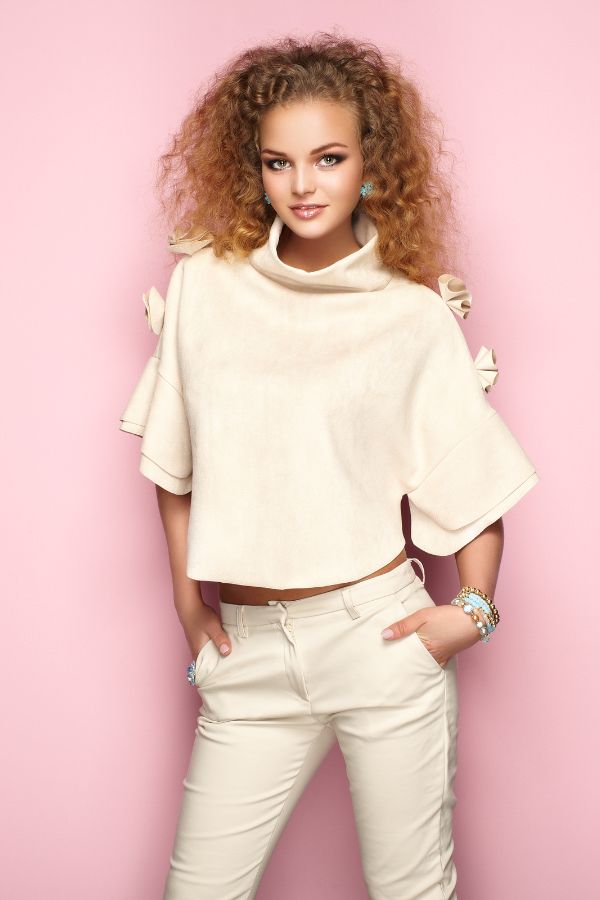 Longer tops and tunics that are 50% of your body length should be balanced with leggings, skinny jeans, or slim pants (volume is on top); or use a belt to break up proportions
Related Post: 7 Amazing Style Tips For Women To Try Right Now
Dress Styles For Rectangle Body Shape
Dress styles for rectangle body shape are about either creating curves or balancing proportions. Fabrics that flow or move freely are a great way to balance vertical lines.
When selecting dress length, ensure the fabric covers 2/3 or 3/5 of your body. Use shoes that match your skin tone or match stockings and shoes to extend your legs if you're petite. This method also helps to create the proper ratio if your dress goes halfway down your body and you want to avoid a choppy 1:1 ratio.
Avoid overly slinky and drapey styles that can swallow your figure and make you look shapeless. Also steer clear of harsh, straight lines down the body. Lastly, form-fitting garments such as banded dresses don't create movement, balance, or curves on a rectangle shape body, so opt for one of the styles already mentioned.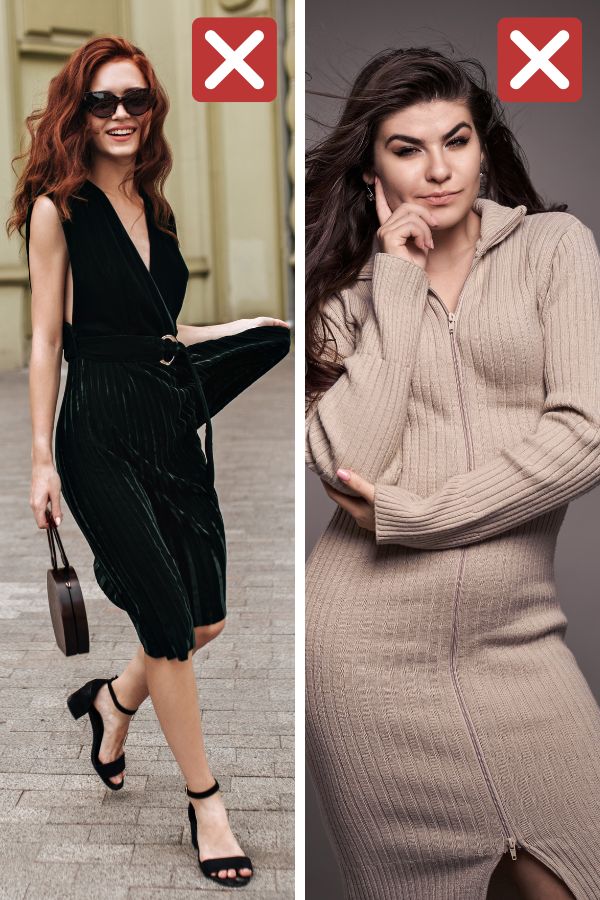 Moving on to the best dress styles for rectangle body shape:
Shift Dress
Shift dresses look amazing on rectangle-shaped women because they hang loosely from the shoulders, straight, or at a slight A-line down the body. They're not form-fitted and are much easier to move in, thus the name "shift dress". The style was created in the 1920s with flapper dresses as an answer to the restricted and structural dressing of the previous Edwardian Era.
If you have a fuller bust, look for a shift dress with a slight A-line cut in a heavyweight, stretch fabric like Ponte-knit. Not all shift dresses will work on a big-busted woman.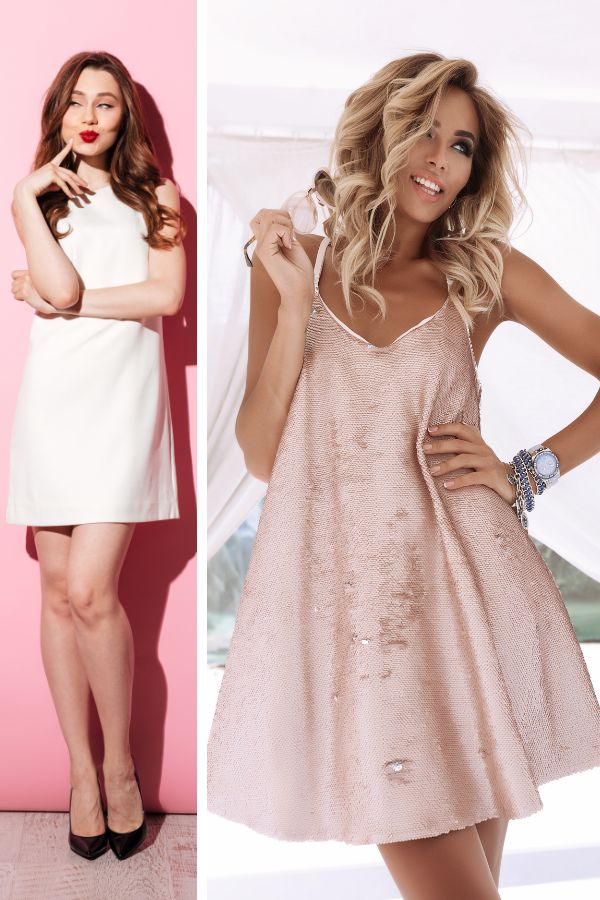 Style an oversized shirt dress with a pair of leggings or worn on its own with white sneakers. Add additional volume up top by tying a cardigan around your shoulders.
I must admit I'm a little envious of the ladies that can pull off a shift dress. My body is a mild hourglass, so my butt always catches on those adorable shift dresses. So awkward. Ooooh well.
A-Line & Fit 'N Flare Dresses
If you search for either of these styles online, they may be hard to differentiate; however, the benefits are the same. Both styles are great for creating curves and also balancing proportions by adding volume to your lower body.
A-line dresses are great styles for rectangle body shape because they're fitted or semi-fitted through the hips and then flare out (like an A shape).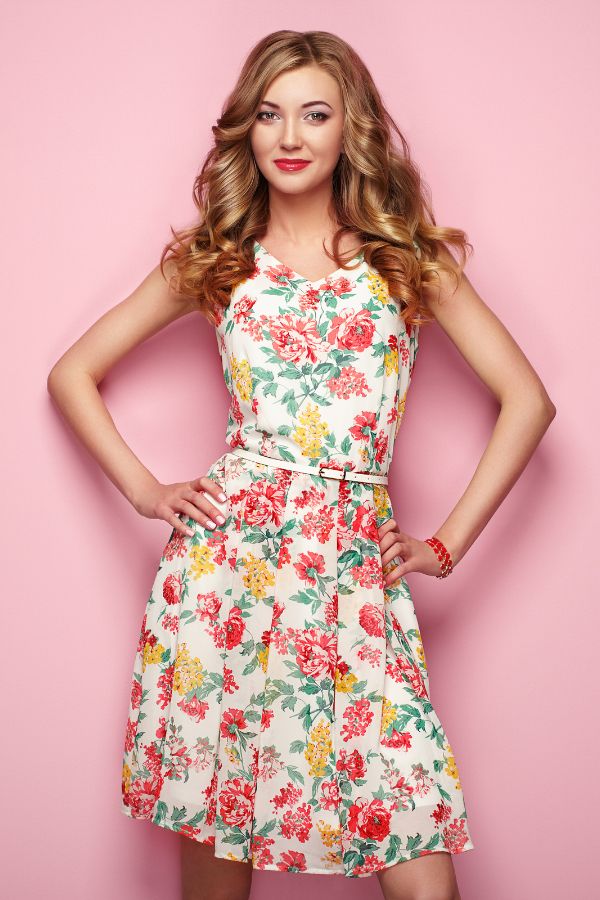 Fit 'n flare dresses are similar to A-line, but shorter in length (mid-thigh), fitted at the waist, and then flare out.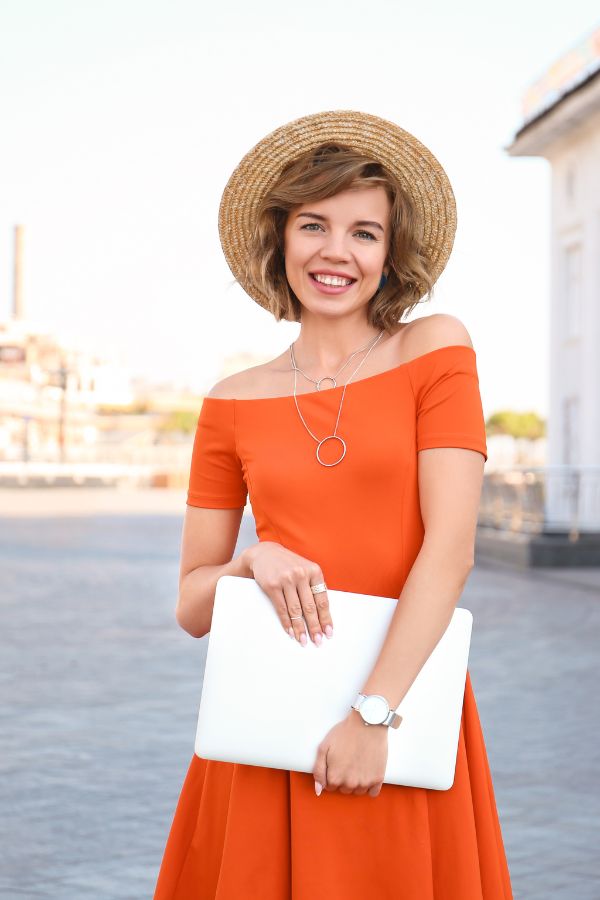 Look for a style with a v-neck and shoulder emphasis to create that "X" or hourglass shape with the body.
Related Post: What To Wear To A November Wedding
Empire Dress
The empire dress is fitted or cinched below the bust and then cut in an A silhouette down the body. Empire dresses are fabulous for medium to large bust sizes as they emphasize that area of the body. They also hide a big belly by gently gliding over it. The A-shape adds movement to the rest of the body.
If you have a small bust, opt for a dress with puffed sleeves to create volume up top.
Shirt Dress
Belt or cinch your shirt dress at the waist and it will look fabulous. Leave it unbuttoned enough to create a v-neckline.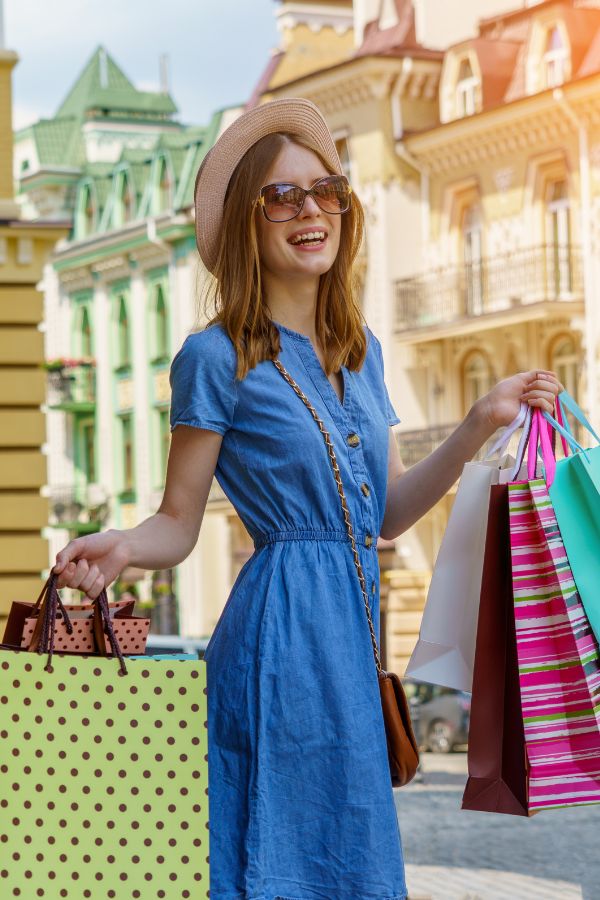 Sheath Dress
Not all sheath dresses are created equal for a rectangle-shaped body. Opt for styles that have a cap sleeve, an emphasized waistband, or an embellishment near the hips (e.g. peplum or pockets). Better yet, throw a tailored jacket on top to break up the straight line!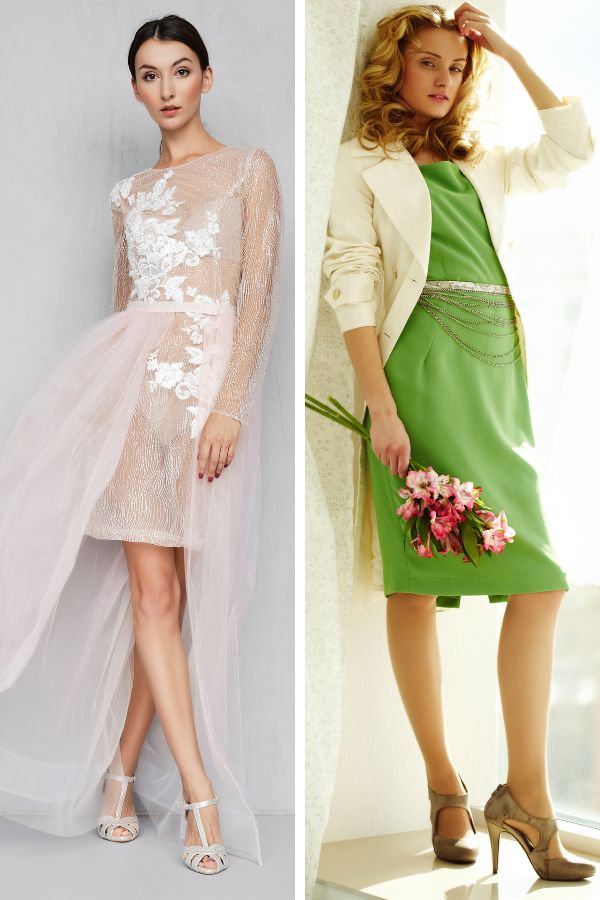 Avoid plain sheath dresses without embellishments or that are tightly fitted around the waist and backside. Steer clear of thin, clingy fabrics as well as this will make you look cheap. This style won't create movement, balance, or curves.
Asymmetric Dress
An asymmetric dress is any dress with angles, asymmetric necklines, slits, and hemlines that create different shapes. This helps break up the hard vertical line of your natural figure and looks stunning.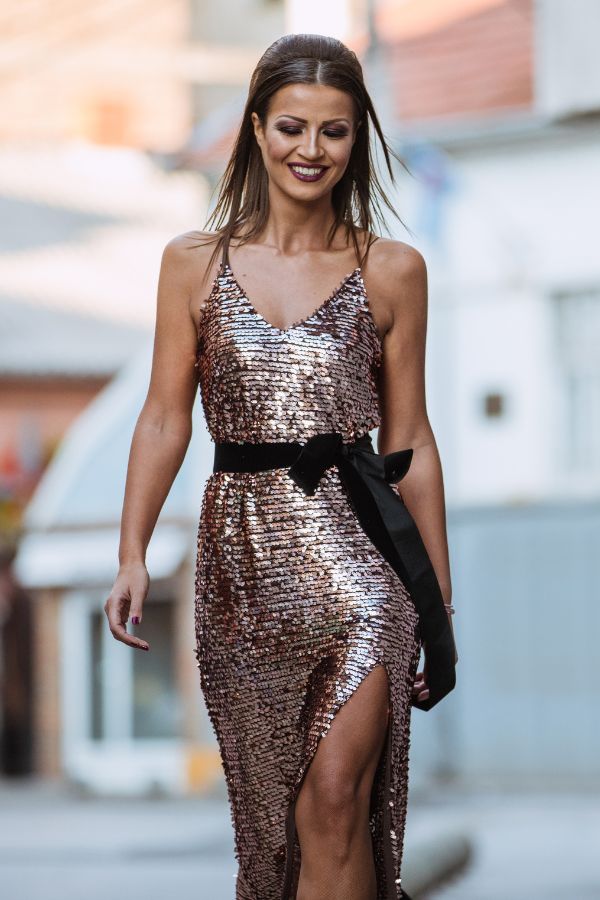 The wrap dress is the most universally flattering dress. It works on all body shapes, regardless of weight. The waist tie helps create curves as does the deep-v neck. If you want to add more curves, look for a dress in a heavier fabric such as a thick linen or cotton poplin. Flowy dresses with ruffles add movement and shape, but avoid fabric that clings to your body. Wrap dresses look great if you have a big chest.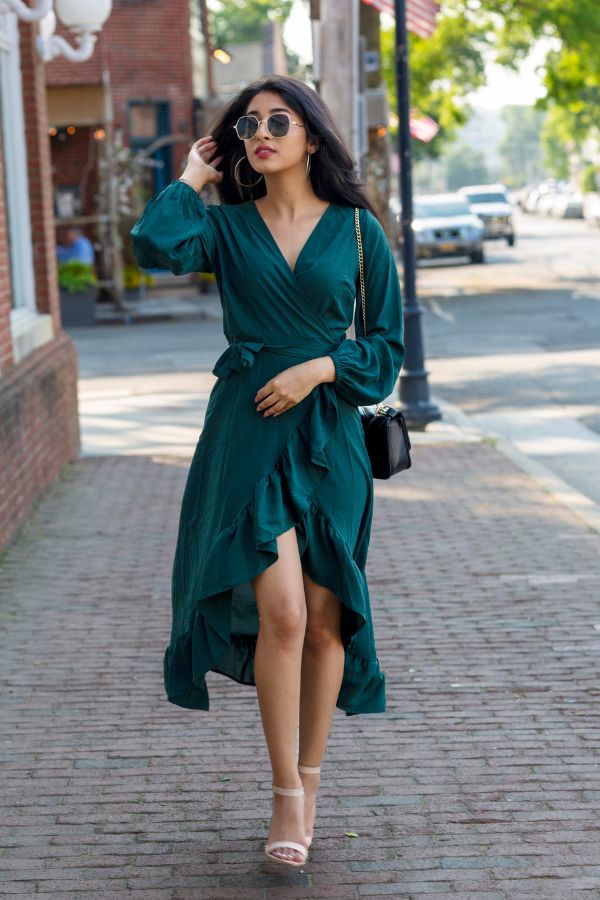 Maxi Dress
A maxi dress looks best when there's a cinch at the waist, or if there's fluidity in the fabric to create movement. Avoid oversized, baggy styles like t-shirt dresses that do nothing to flatter your figure.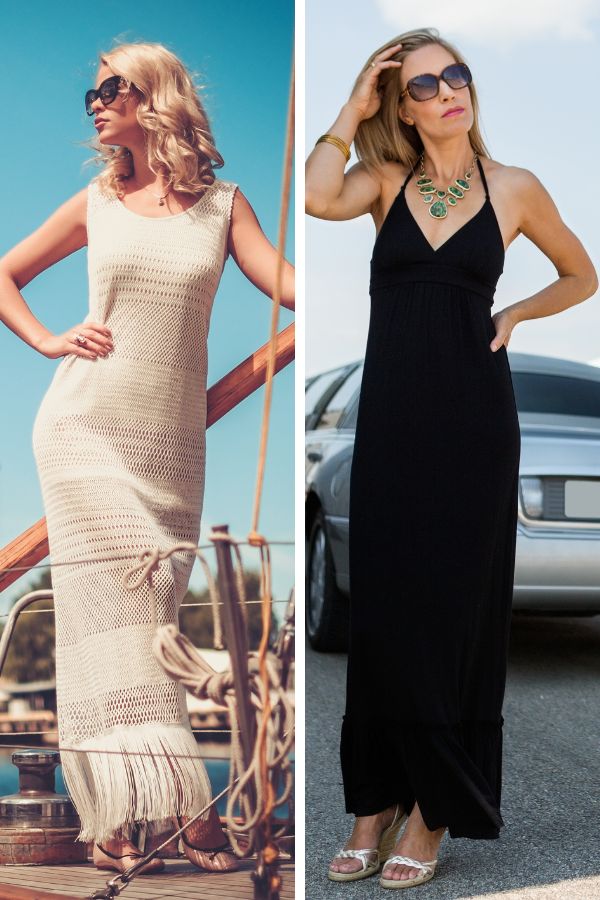 Caftan or Kaftan
A caftan is not only a perfect swimwear cover-up but also comes in elegant styles to wear out. Opt for a caftan with short sleeves, a v-neck, and high slits to create different shapes. Try large prints and geometric patterns. Cinching below the bust or waist helps define your figure that can often get lost in a plain caftan. Avoid oversized and wide-style caftans.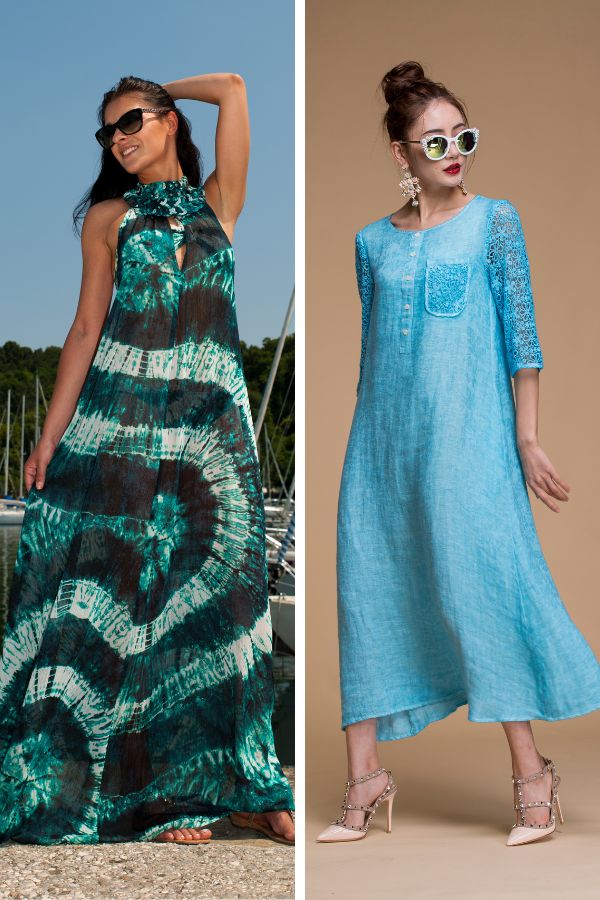 Jumpsuit
Jumpsuits are usually a great choice for a rectangular-shaped woman because of their natural balance on top and bottom. Opt for the following styles of jumpsuit for the most flattering looks:
Belted or cinched at the waist
Fitted top, relaxed bottom (straight cut or wide leg)
Fitted top, balanced volume or embellishments at both the shoulders and hips, and slim-cut legs (not skinny legs)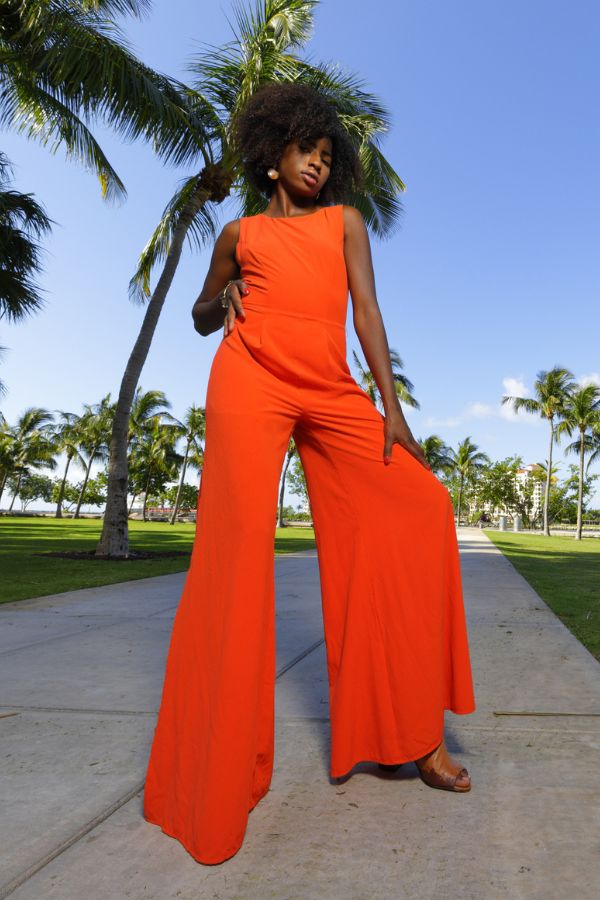 Skirts For Rectangle Shape
The best skirts for rectangle shape help create shape, movement, volume, or fluidity. Any of these factors help soften the vertical line of the body.
Mini skirts and short skirt styles for rectangle body shape should add volume to the body. Look for structured styles that flare or puff out, creating the illusion of larger hips. Make sure to balance the volume with your top as well as with an embellished top or fitted jacket. Pleated skirts are a great style to add both volume and movement.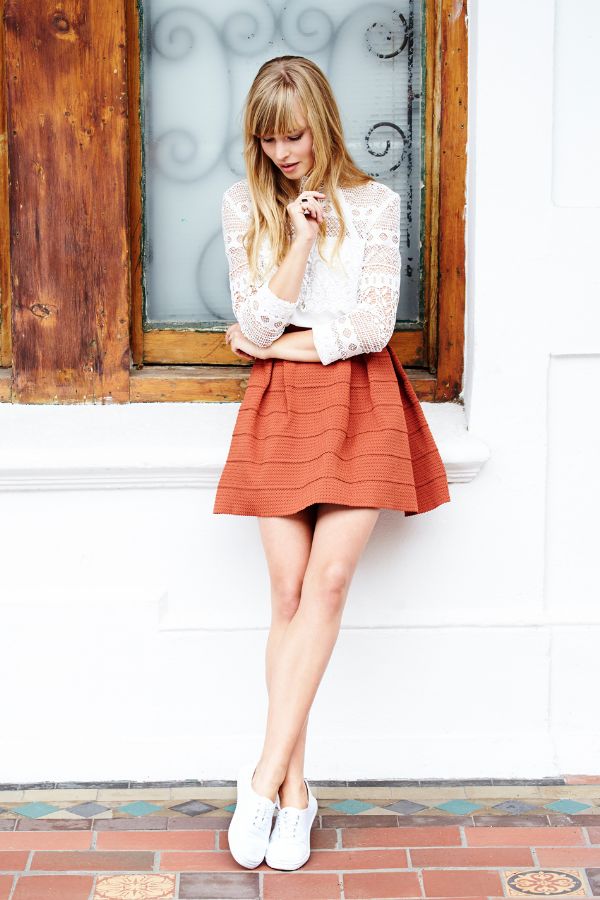 If going for a straight skirt, look for a semi-fitted style rather than something tight and choose a heavyweight fabric such as tweed, leather, suede, denim, or wool. Pencil skirts look best high-waisted and cinched at the waist, belted, or with a boxy sweater, relaxed collared shirt, cardigan, or a sleeveless top with structured or embellished shoulders. Slits, slight peplum, and ruffle details also add volume to a straight skirt.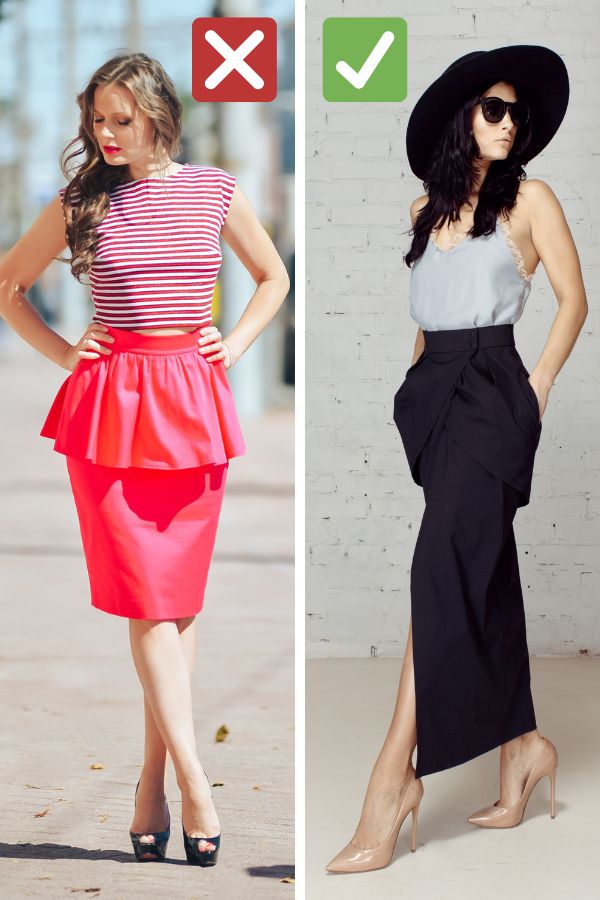 Both midi and maxi-length skirts should add movement and fluidity to the body. Look for slinky fabrics with ruffles, tiers, and wrap-ties. Velvet is an amazing fabric for fall and winter. Try belting long skirts. Asymmetric styles are also wonderful for creating shapes, including skirts with slits!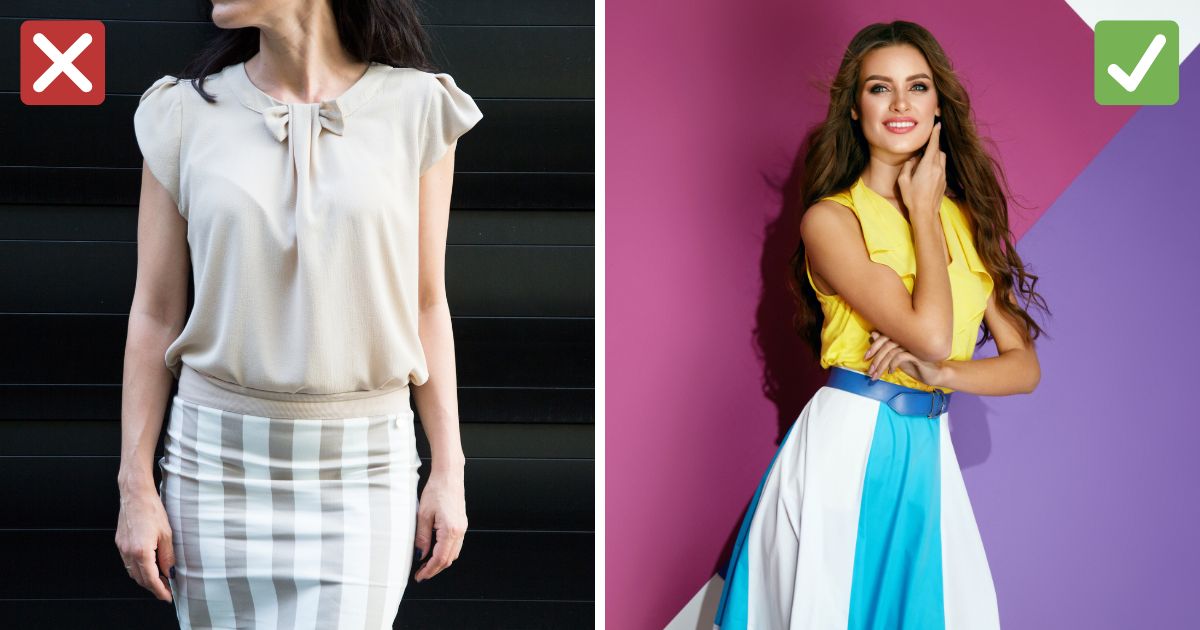 Long cotton and linen skirts look best in wrap styles or cinched at the waist, and with an asymmetric hemline.
Related Post: Style Types: 5 Beautiful Pieces For Romantics
Pants For Rectangle Body Shape
A rectangle-shaped woman has her pick of pants and trousers for the most part. The only style to avoid is paper bag-waisted pants because these will make your waist look wider.
The best pants for rectangle body shape are based on a harmony of the following factors:
Pant Length
Consider where the pant covers your body and ensure there is a 2:3 or 3:2 ratio of your pant to the top of your body. In other words, the pants should cover 2/3 or 3/5 of the length of your body. You may need to play around with tucking your top in, rolling the pants up, or matching shoes to your pants to attain the correct ratio.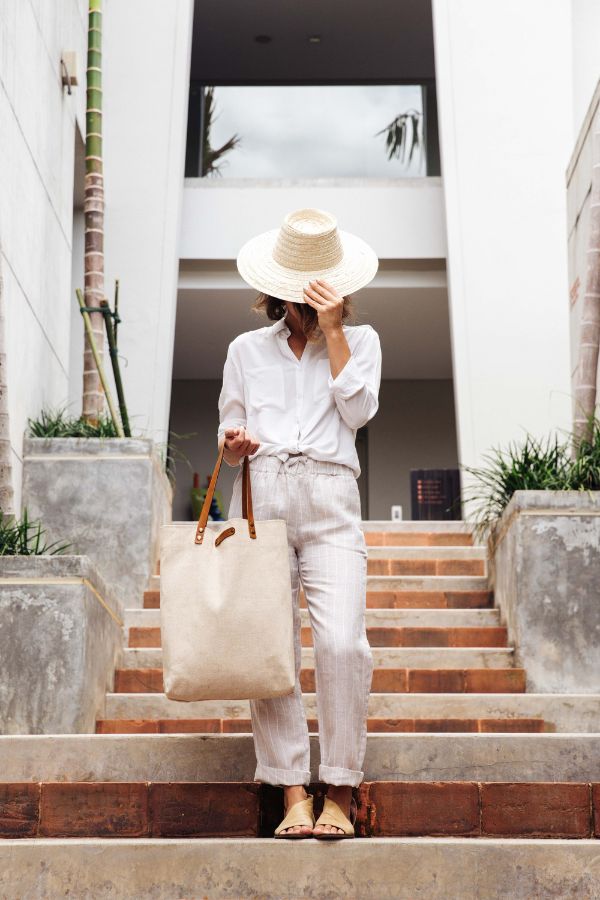 Pant Width
The width of your pants determines the volume on the lower half of your body. Whichever style you choose be it wide-leg, flare, straight, or skinny, you need to ensure there's a balance with your clothing on top. Don't go all skinny or body-con; instead, wear a looser top with skinny pants. Vice-versa with wide-leg pants and pairing a fitted turtleneck or sleeveless top. Flares and bootcut are semi-fitted, so a semi-fitted or relaxed top style perfectly with these pants.
Pant Rise
The rise of your pants (where the waist hem sits) should be considered with the Golden Ratio of styling and creating shape. High-waisted styles should be belted or cinched, to create a gentle curve. I've seen many style tips recommend low-waisted styles for rectangle body shape, but they fail to mention the length of the pants must be considered at the same time, so keep this in mind when you're shopping and styling.
Related Post: Denim Style Trends | The Best Jeans For Your Body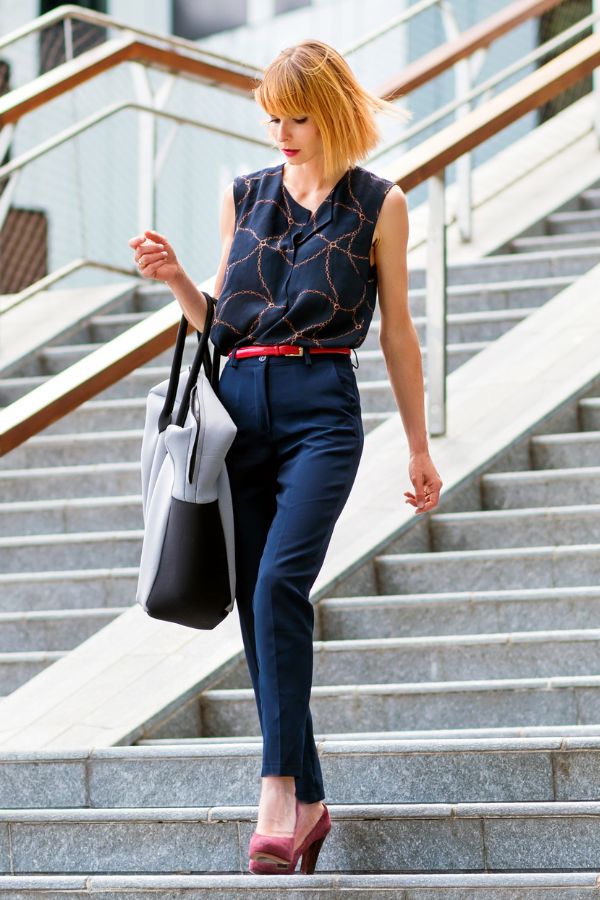 Shorts
Keep the above-mentioned factors in mind when styling shorts. The only difference is the ratio of the shorts should be 1/3 or 2/5 when styling an outfit. Create an elegant look with belted, high-waisted shorts in structured cotton that have an A-line cut. Avoid paper-bag styles.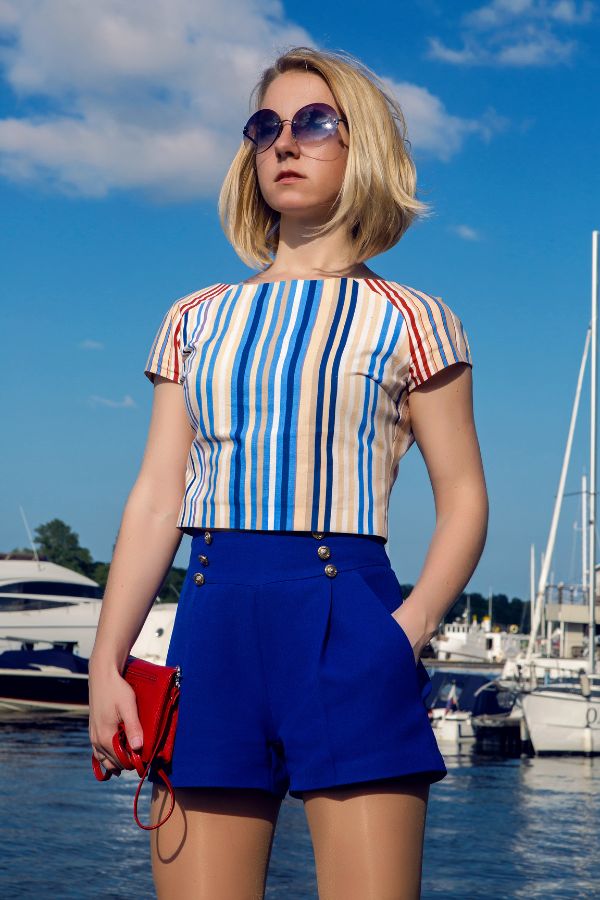 Sweaters And Cardigans For Rectangle Body Shape
Sweaters for rectangle body shape should balance the volume with your lower half. Boxy and oversized styles look great with slim pants, but can even be half-tucked into more relaxed pants and jeans. Belts are great at breaking up the volume of a boxy sweater, whether low-rise, mid-rise, or high-rise.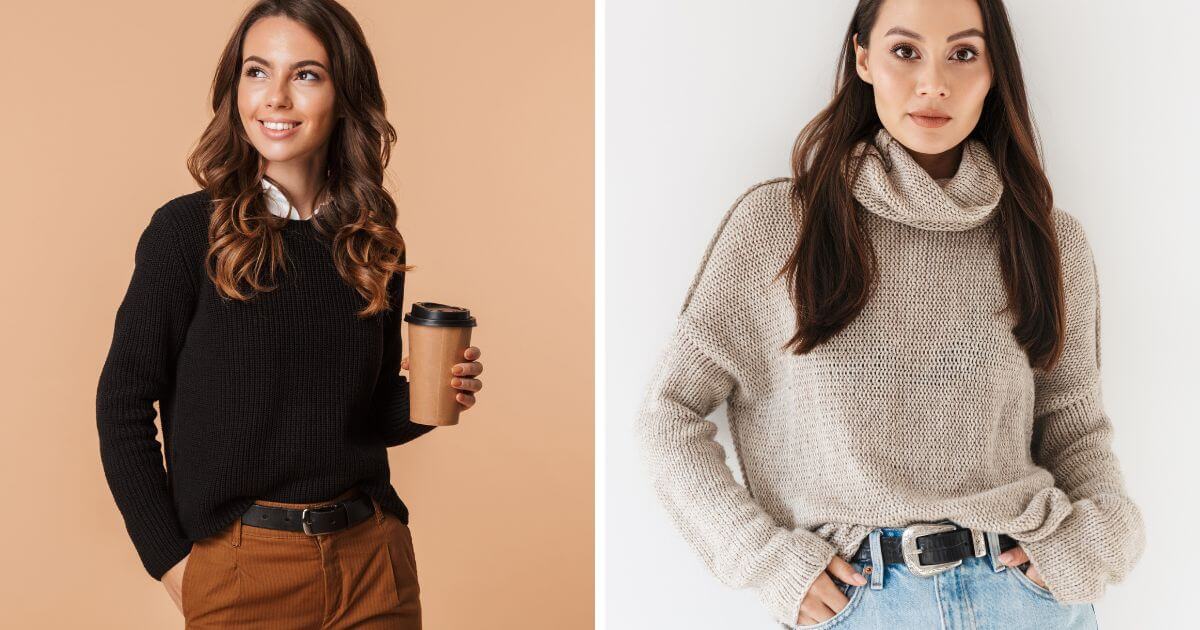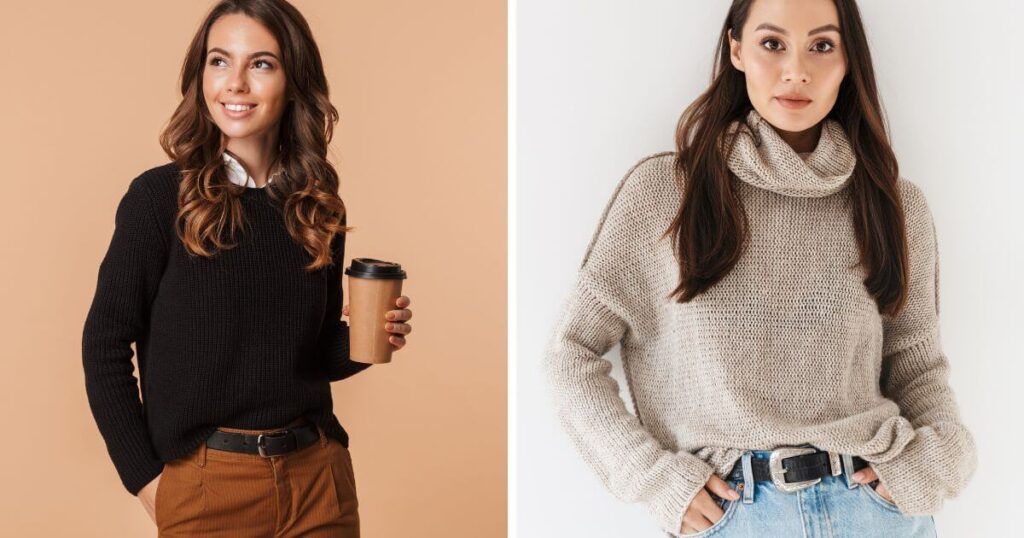 Look for textured knits to create shape and balance in the body rather than plain sweaters that often look frumpy.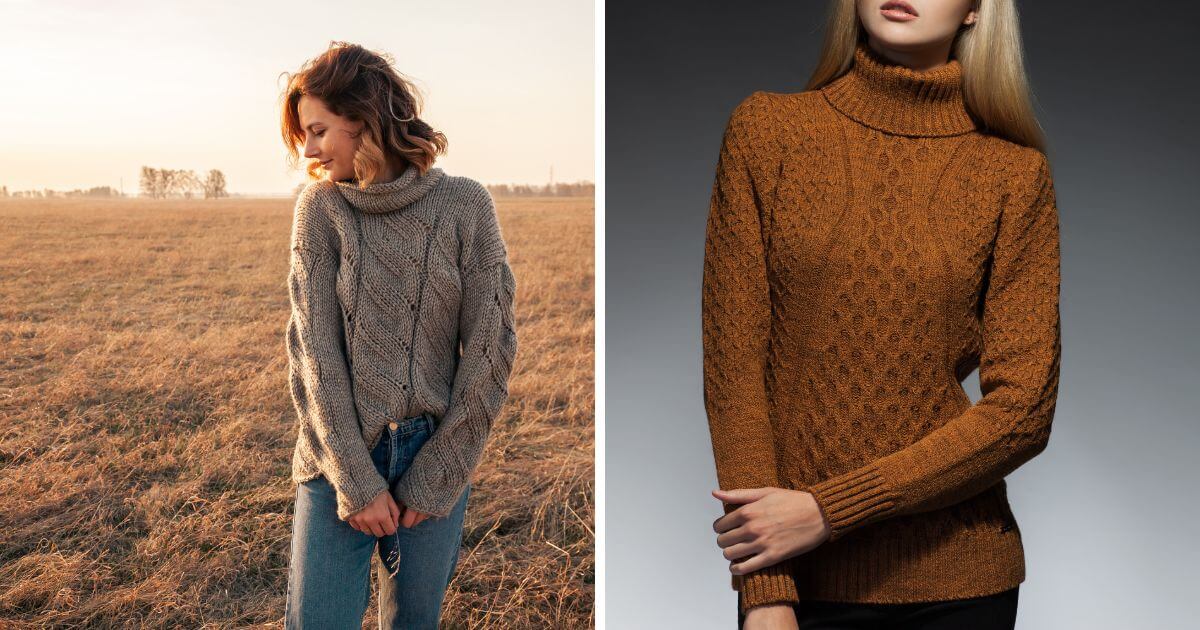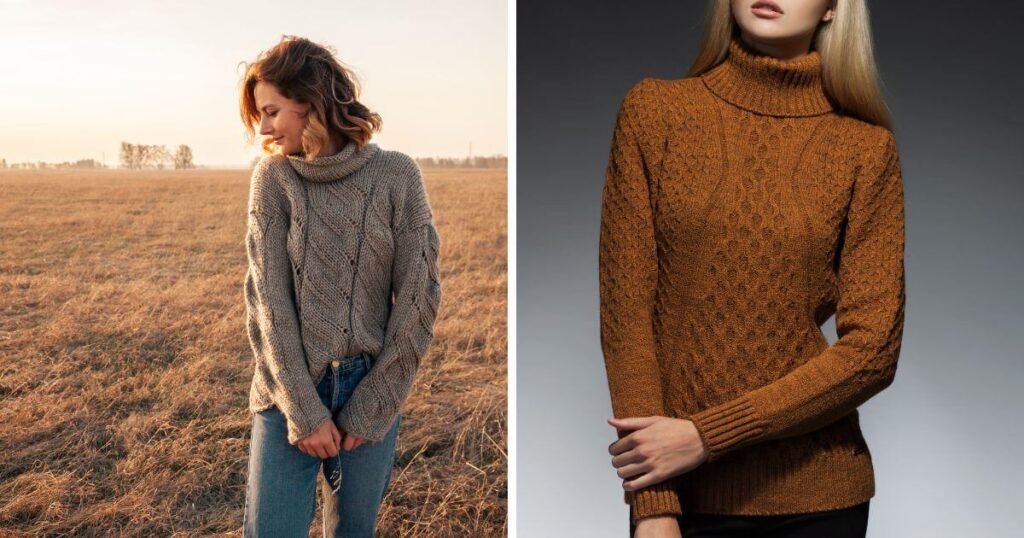 Additionally, cardigans also create and balance the volume of an outfit. Whether you're styling a semi-fitted cardigan or an oversized cardigan, ensure you have the right balance of volume and coverage over the body. If you have a tight top and a tight pair of pants or leggings on, an oversized cardigan or sweater will add that needed volume to your look.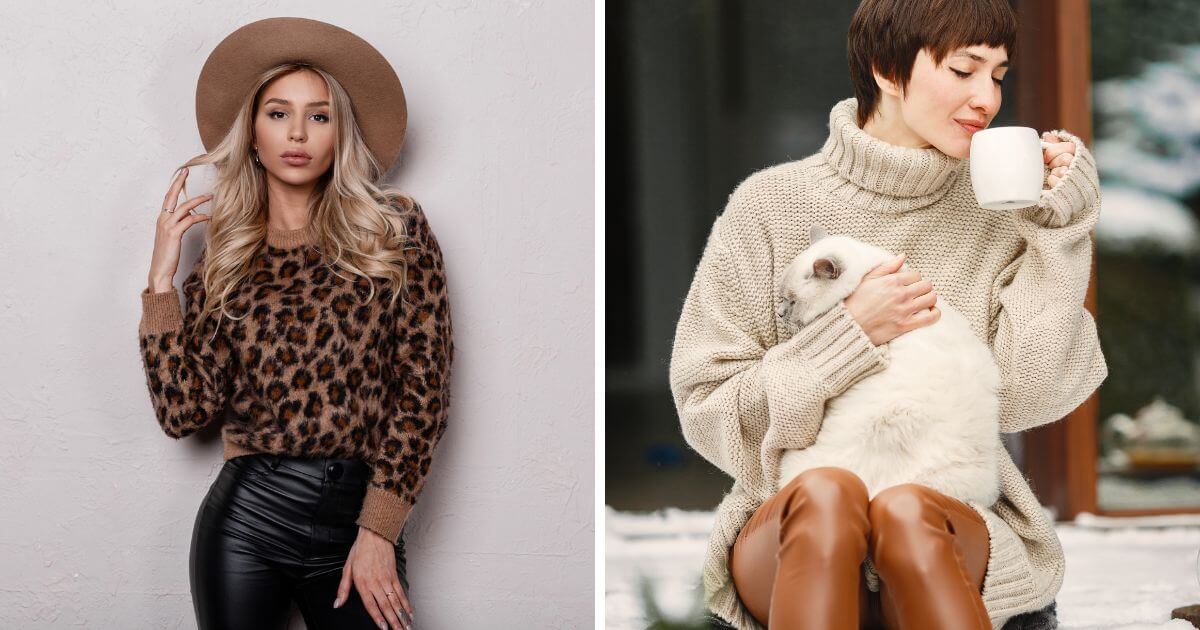 Oversize prints also add volume and shape to a tighter outfit.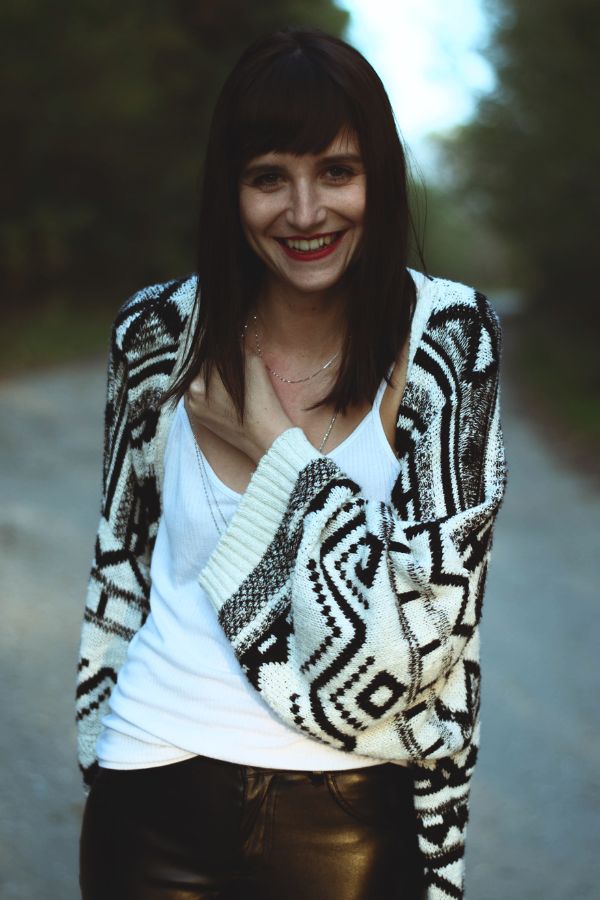 In terms of length, apply the Golden Ratio (or Rule of Thirds) to your styling, especially when wearing oversized looks, so they don't drown your figure. However, floor-length styles in thinner knits create that needed movement to contrast with the vertical line. Adding a belt to a maxi or duster cardigan also creates shape.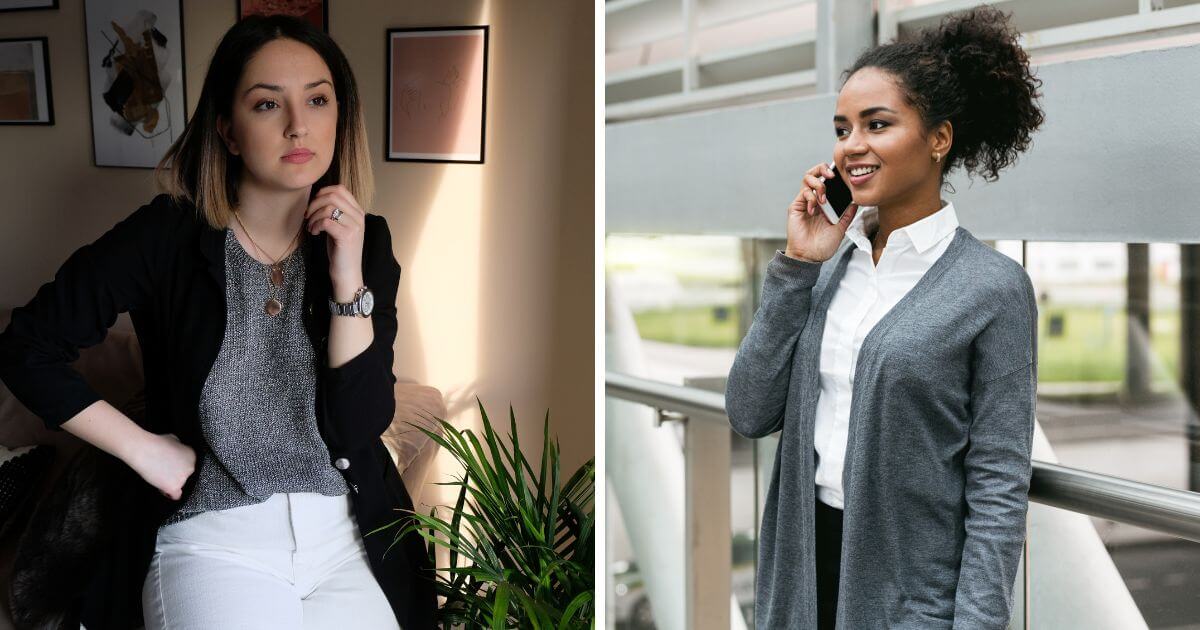 Bolero sweaters or shrugs help create curves and distribute volume up top. Puffed and/or flowy sleeves also do the same.
Avoid hemlines that hit at your waist, which can make you look wider.
Related Post: Fashion Hacks Clothes | 11 Tips To Keep Your Clothes Looking New
Outerwear For Rectangle
Outerwear styles for rectangle body shape are similar to cardigans.
Short jackets can be fitted, boxy, relaxed, or structured. Just pay attention to volume balance, so you aren't swallowed or widened. Worn open, a short jacket adds volume and shape to your top half. The one hemline to avoid is cropped to your waist as that will make you look wider.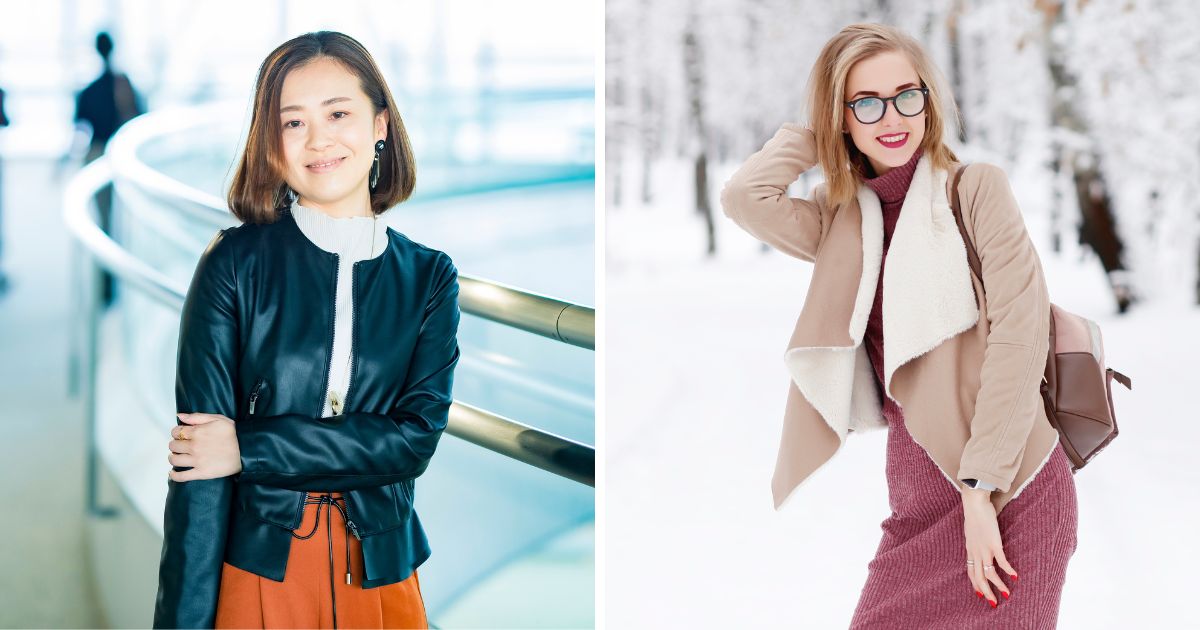 Take hemlines into consideration to create a cohesive 2:3 or 3:2 ratio to the rest of the body (e.g. If you break the body up into 3 equal lengths, a 2:3 ratio means 2 of those 3 parts are covered by the length of the coat. 3:2 ratio means 3 out of 5 equal parts are covered). You don't have to follow this letter to a "T" with every jacket and coat by any means, especially if you are styling with volume in mind.
Related Post: 5 Petite Style Tips You Might Be Missing Out On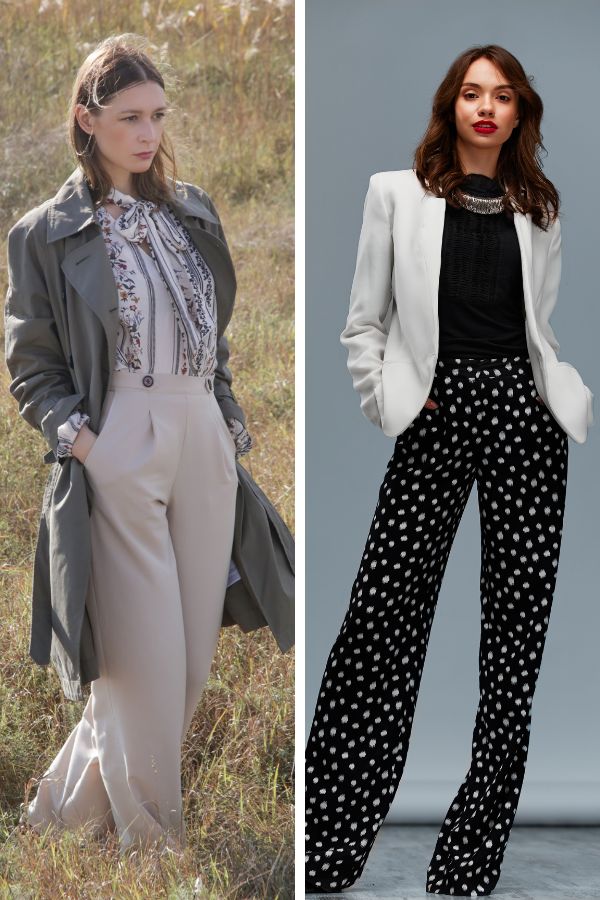 Maxi coats with some swing are perfect for your frame, as are any coat that's belted at the waist (surprise :)). A-line and princess styles create a nice curve away from the body. Sharply tailored coats look softer when they're in knit fabrics such as wool, cashmere, or knit blends.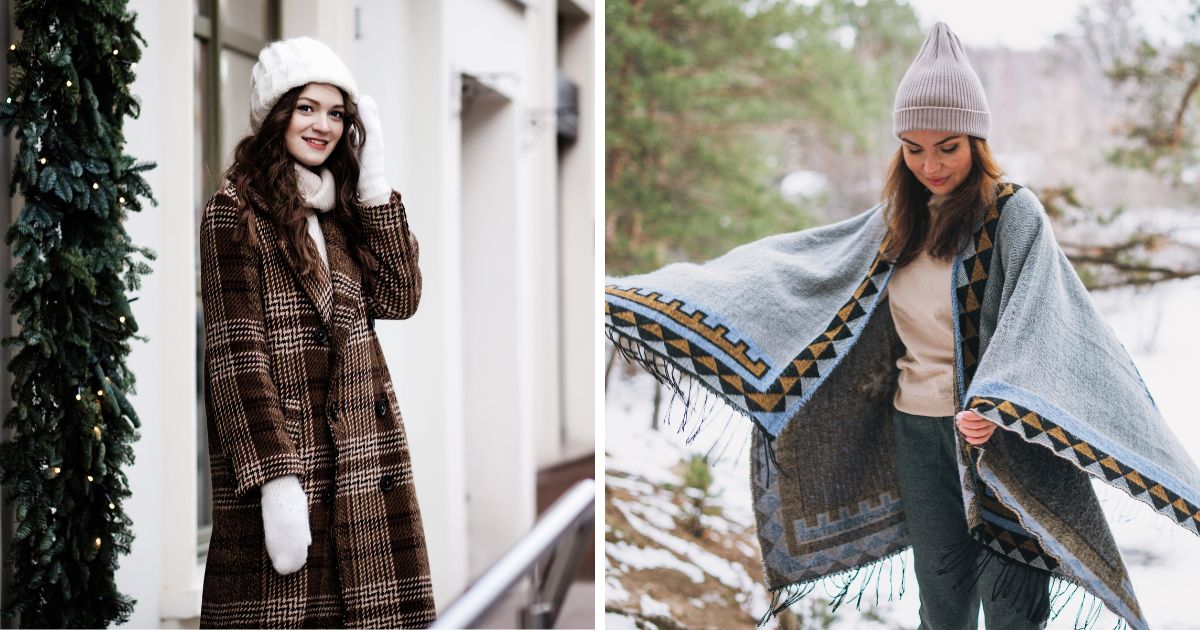 Texture, embellishments, angles, and interesting collars are great for breaking up the column shape of a long winter coat.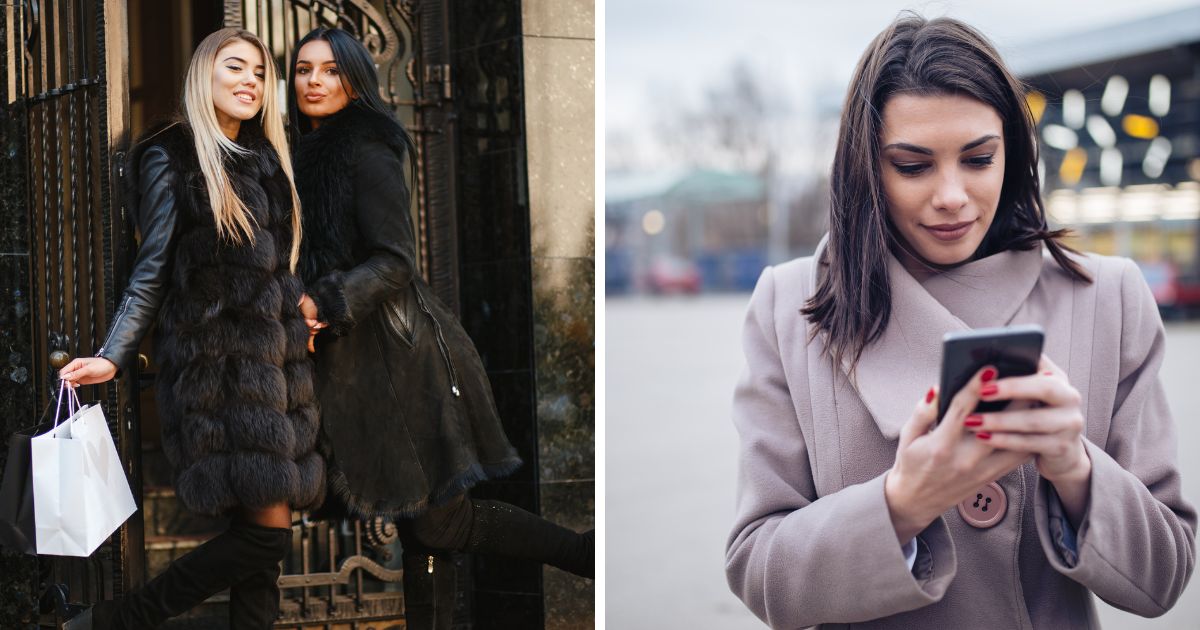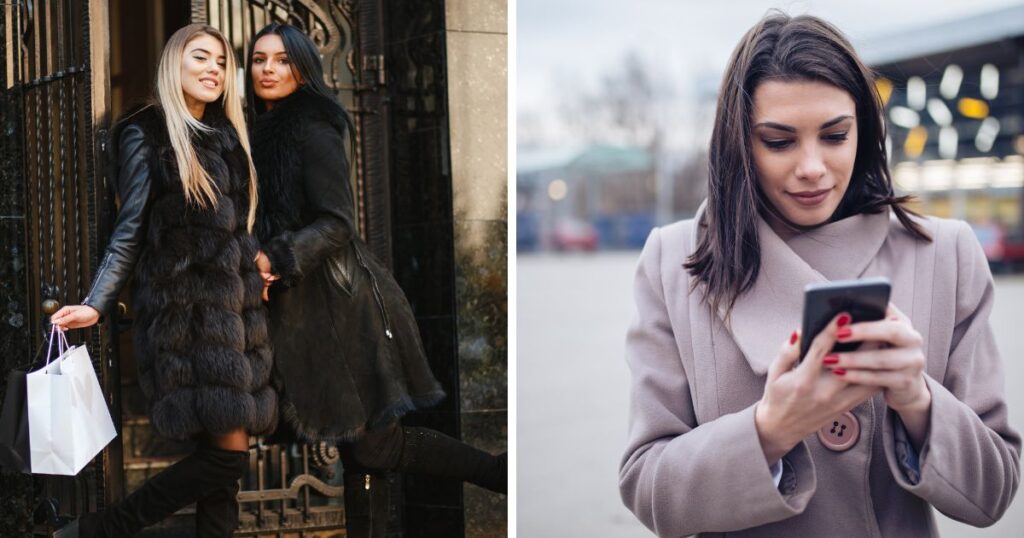 Accessories For Rectangle Body Shape
Accessories serve to balance the proportions of your outfit in a fun way. Look in the mirror and study where your outfit is missing volume or out of balance and add the right piece (if needed). Sometimes a subtle change is all that's required to finish off a look.
Shoes
If you need to add a bit of volume to your lower half, a chunky pair of heels, boots, or sandals can do that. Break up the long line of a tight outfit with a slouchy pair of boots. Heavily embellished shoes like cowboy boots also add volume. If you already have enough volume on the bottom, a sleek pair of heels, fitted boots, or thin strappy sandals won't add any additional volume to your look.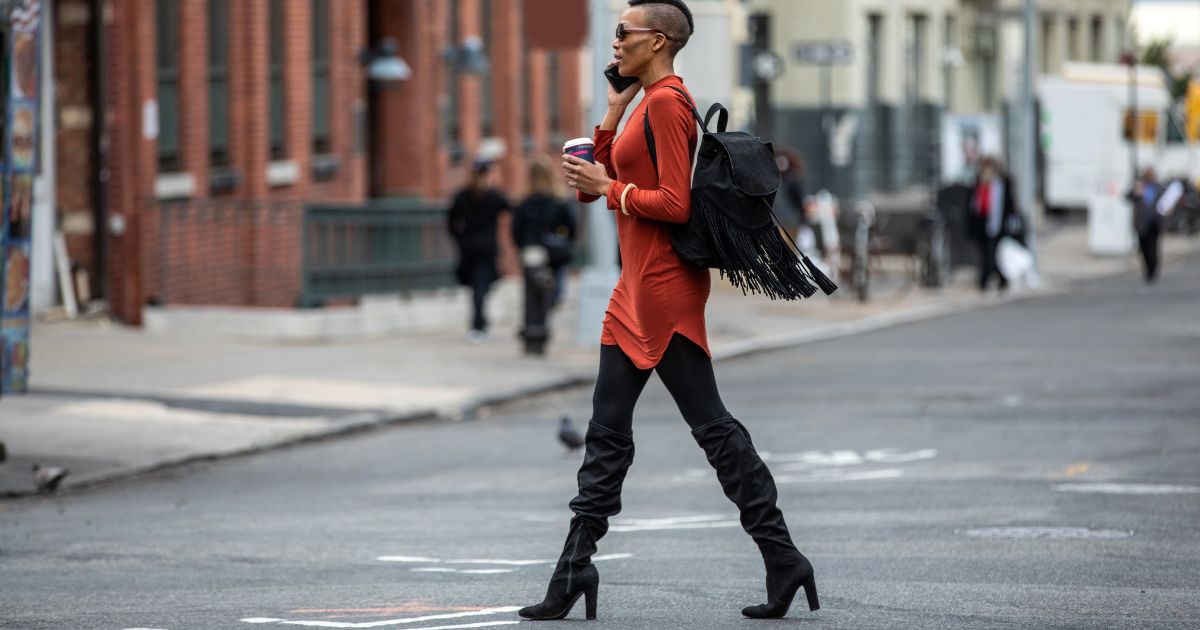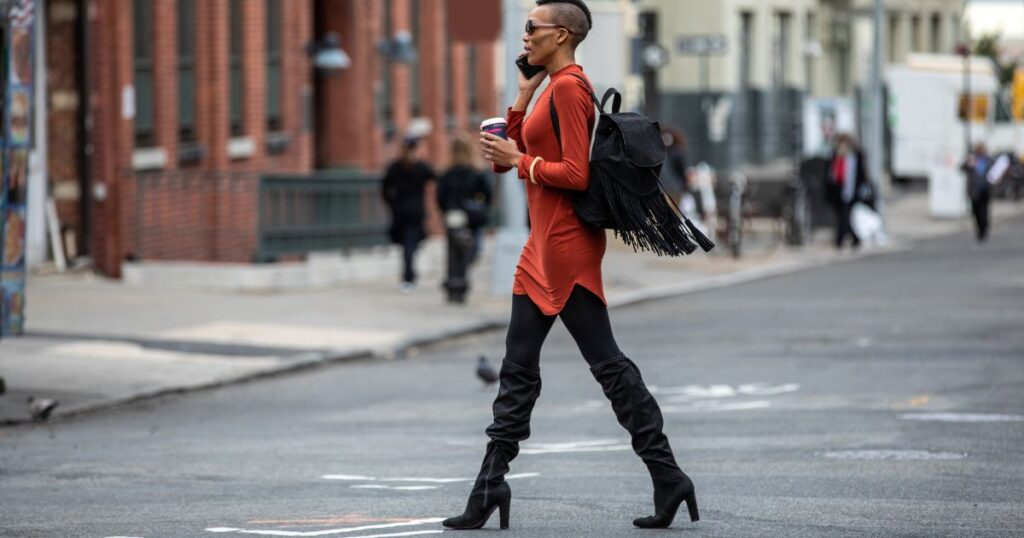 Matching your shoes to your legs, long pants, skirt, or dress helps extend your bottom half to create the proper balance ratio.
Handbags
A handbag is typically the last piece to go add to an outfit. The larger your bag is the more volume it adds to your outfit. Opt for less structured bags like softer leather and suede that fall at your hips. Short bags should fall at your bustline only if you have a small bust. Avoid bags that fall at your waist as that can widen your body.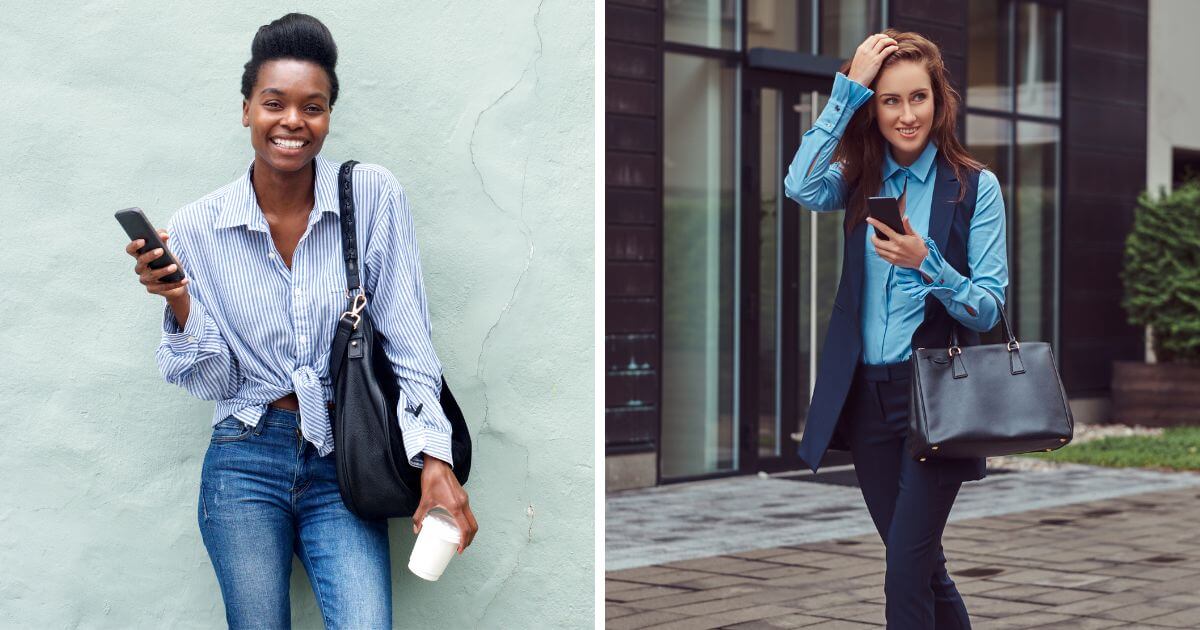 Your bag styles for rectangle body shape are totes, hobos, and satchels. For mini bags and crossbody bags, try a bucket bag. Clutches are also a great accessory.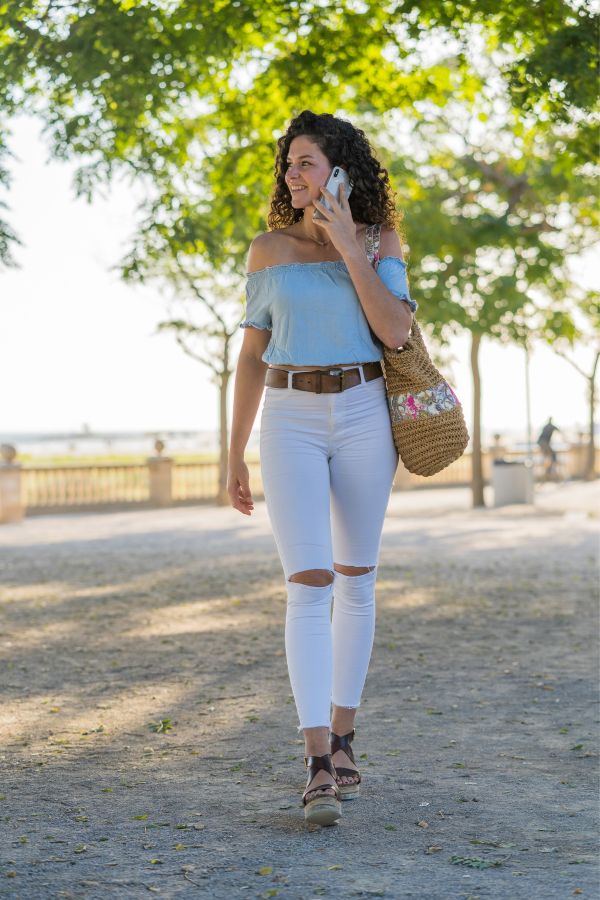 If structured bags are your thing, try a quilted leather style or look for softer materials such as velvet and tweed.
Jewelry
Statement pieces and large jewelry add volume wherever they're placed. Thick bracelets or stacked bracelets help accentuate your hips. Delicate jewelry and small stud earrings don't add any volume. Round shapes help break up vertical lines, so hoops are a great choice.
If you're big-busted avoid necklaces that drop to your bustline and choose something that goes above or below.
Hats, Scarves & Belts
Hats are a great way to balance volume if you don't want to add anything to your top. They also provide volume on a tighter outfit.
Scarves add fluidity to your straight line, so they are perfect for styling an outfit. Avoid infinity scarves if you're big-busted and opt for thinner knit scarves in cold weather.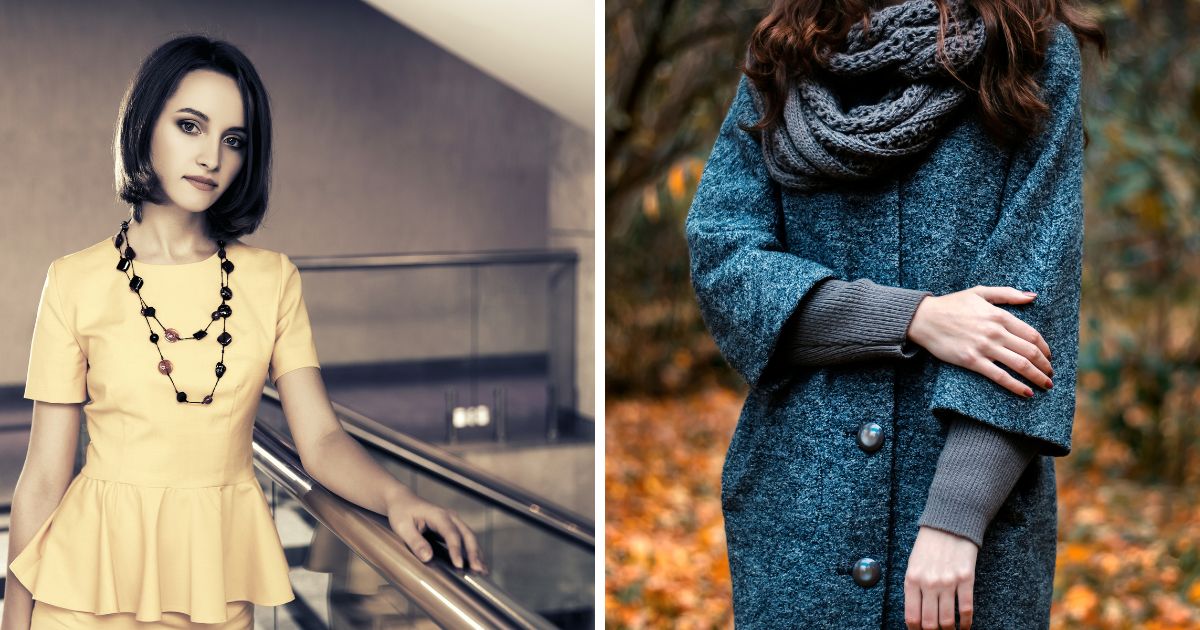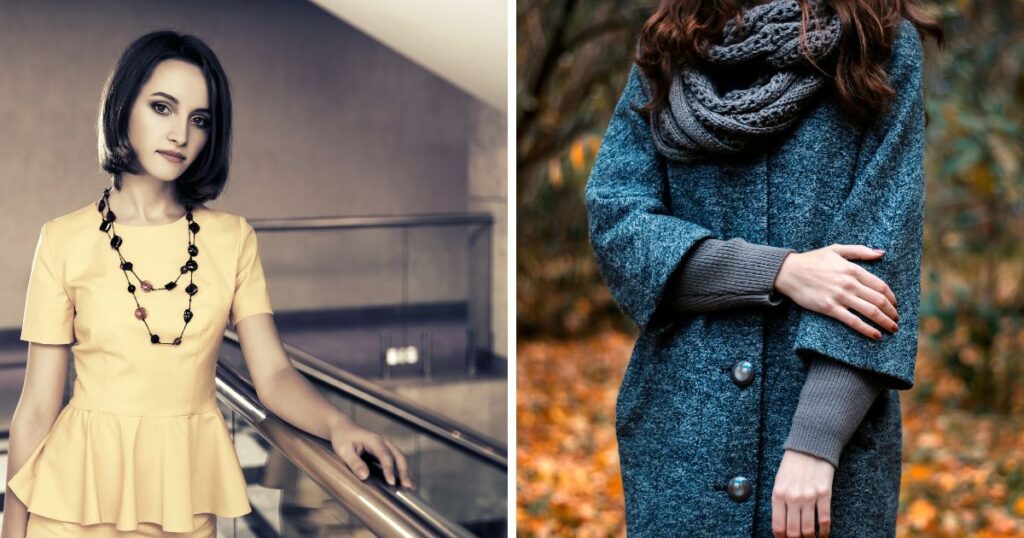 Belts have been mentioned already to create curves at your waist. Stick to small and medium size waistbelts as wide waistbelts can add unnecessary volume. Belting high-waisted styles is key for your body shape to keep it from sagging and also creating shape.
What's the biggest struggle you've had with your rectangle-shaped body? Comment below!
This post was all about styles for rectangle body shape
Related Posts: