This modern list of classic wardrobe essentials is key to creating everyday chic outfits. Do you have them all? Let's find out!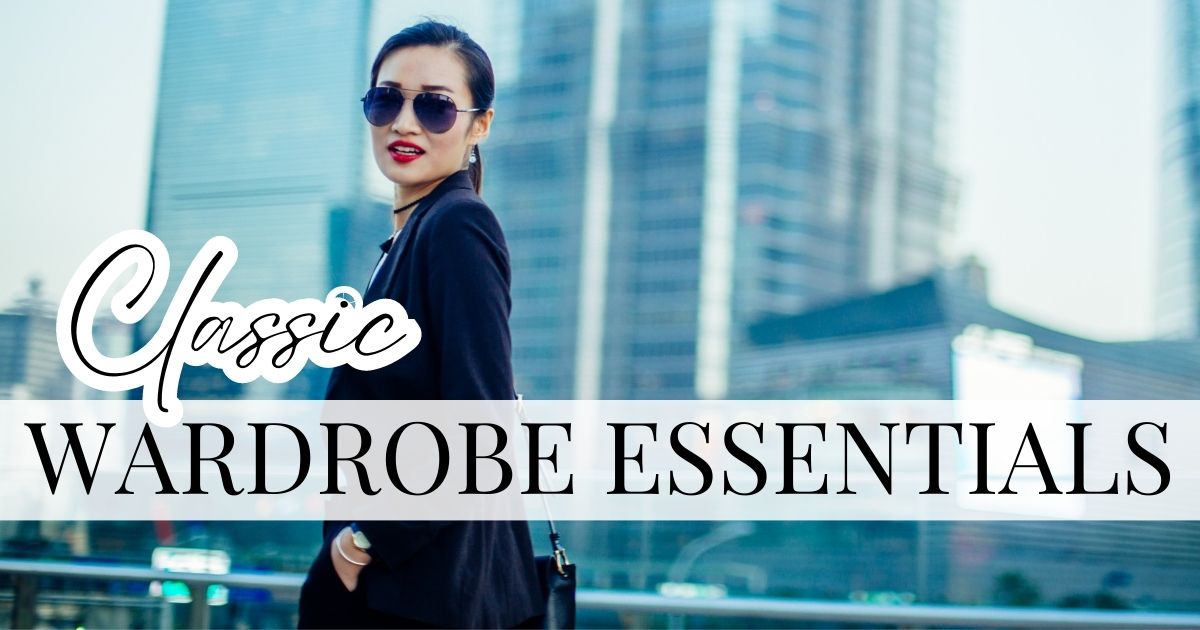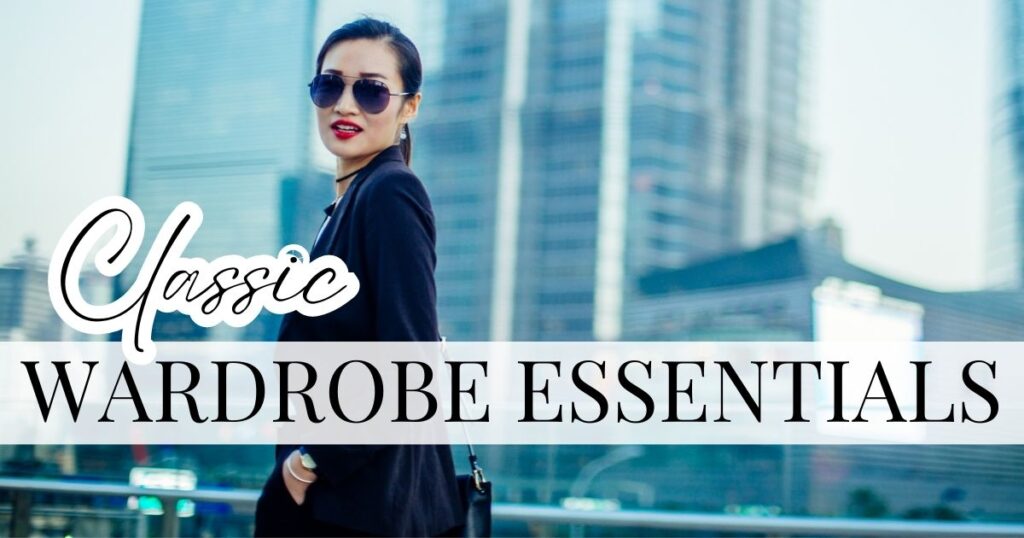 Classic wardrobe essentials. Most of us find ourselves gravitating towards the same foundational pieces as part of our everyday style. Whether it's a go-to jacket, a pair of pants, or a cute pair of shoes these items are the bread and butter, in other words, the keystone, of our personal style.
While everyone's style is different (and celebratorily so), these classic wardrobe staples are the framework of a cohesive wardrobe. They transcend trends. They never fail or disappoint. No matter what we'll always own some variation of these wardrobe essentials throughout our lives.
Ever feel like your wardrobe is missing something? It usually starts with a gap in one's classic wardrobe essentials. Here are 11 foundational items that should always be in your wardrobe rotation.
This post is all about classic wardrobe essentials.
Best Classic Wardrobe Essentials
1. Stretchy Black Pants
I couldn't be more delighted with the latest influence of early 2000s styles and aesthetics on the fashion world as my number one pick of all classic wardrobe essentials is black stretchy pants. Maybe they're black stretchy trousers for you. Or just black pants. Either way, we've been in the land of leggings for so long it was near impossible to find what I believe to be the most versatile of timeless wardrobe essentials for women.
What are stretchy, black pants? They're a step up from yoga pants or flared leggings. Essentially made from a thicker material, such as Ponte, these pants were made to be dressed up or down. Cut in a bootleg, straight leg, or flared leg, these pants are flattering, and figure-hugging through the waist and hips.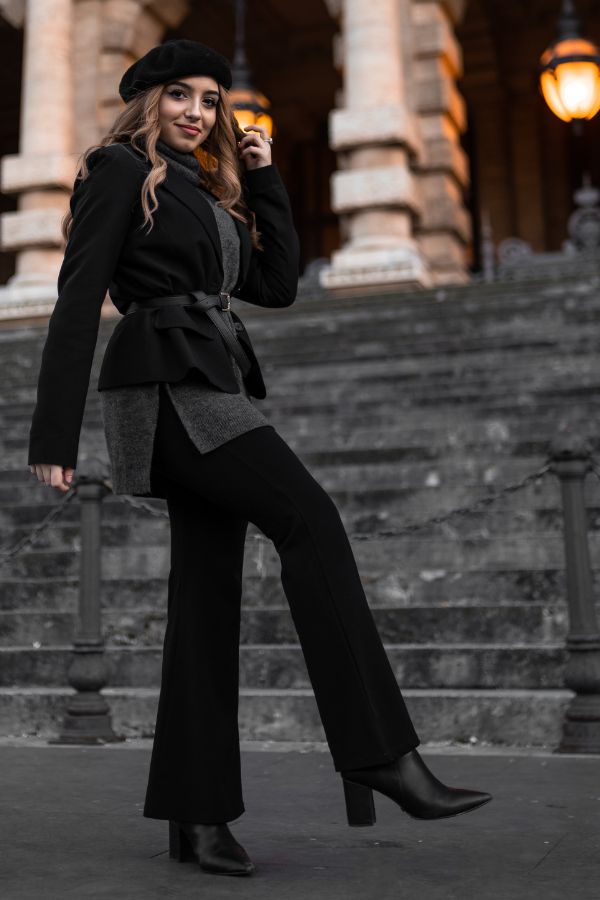 In the 2000s these were the go-to "going-out pants". When anyone spoke about black pants, this was what they were talking about. And you couldn't have too many pairs of them…at the very least one to go with flats and one to go with heels. I don't think that part about black pants has changed. What has changed is the availability of these styles from brands.
Related Post: What To Wear On A First Date
Add a pair to your wardrobe essentials list and style them up with basic tanks, striped t-shirts, button-down shirts, blazers, sweats, and everything in-between!
SHOP THE Style:
2. Basic Fitted Tank
I don't know where I would be without the ease and allure of a basic tank. I'm wearing one right now while typing this article. I have several different colors I rotate daily throughout the year as either standalone tops or layering pieces when the weather cools down. They wash easily and hold their shape. They're perfect for loungewear, but also as basic wardrobe essentials to create casual chic outfits with a chunky necklace and pair of denim jeans.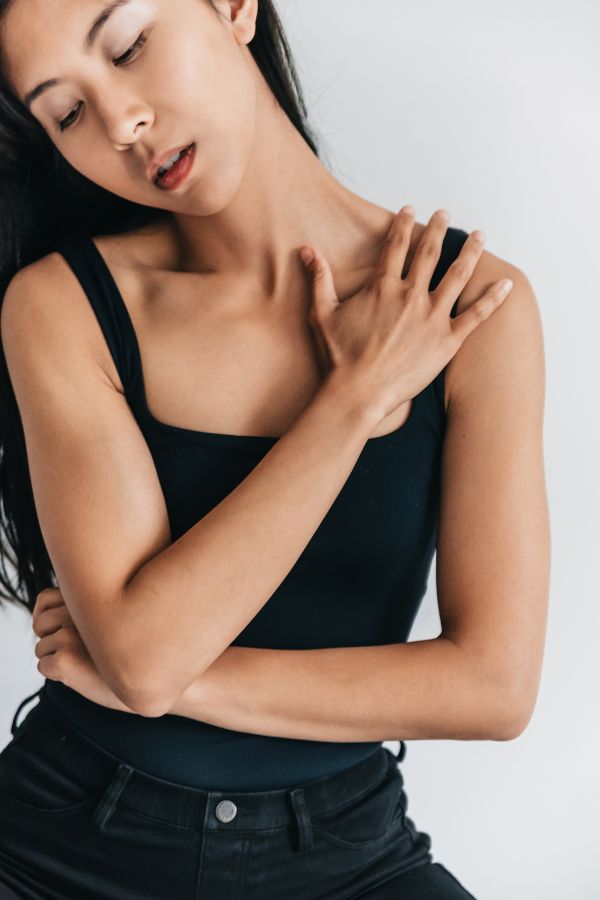 Best of all, they'll be the least expensive items in your closet and also the classic wardrobe essentials you wear the most. I recommend stocking up on your favorite neutrals and any other colors that work with your capsule wardrobe for daily outfit creation.
Related Post: 11 Basic Wardrobe Essentials You'll Always Need
SHOP THE Style:
3. Denim Jeans
I can't think of a wardrobe essentials checklist that would exclude denim jeans. Can you? With all the different cuts and colors coming out these days, there's no better time to experiment and find your denim sweet spot. Meaning the style that fits and flatters your body type the best.
We all want to know what style of jeans is timeless. Classic straight-leg jeans stand in between the flared, wide-leg, and skinny styles at current. More importantly, are the washes of denim that age and expire after a few seasons. A medium-blue rinse is your best bet for classic wardrobe essentials with minimal (if any) whisking and distressing.
Related Post: What To Wear With Black Jeans | Style Look Book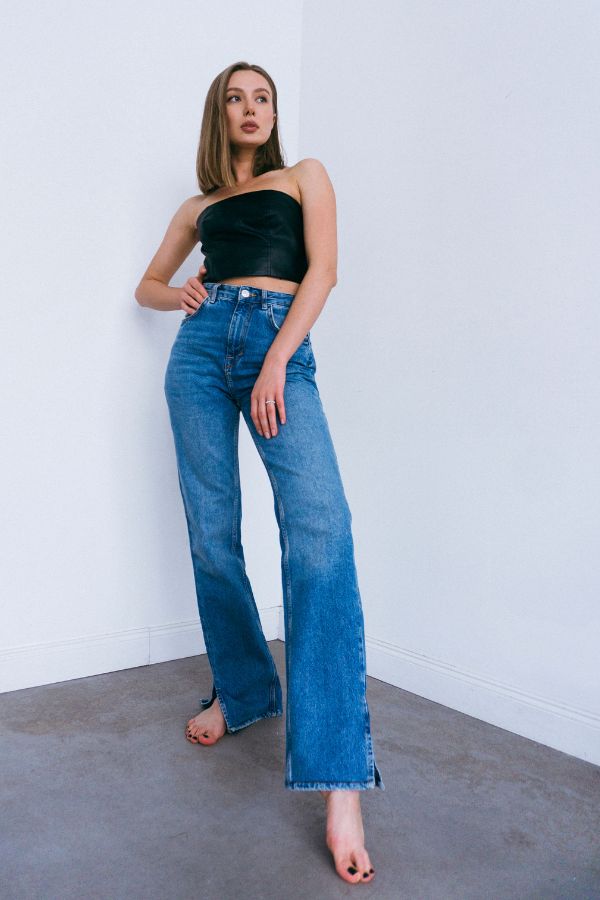 Changing up your denim every few years is a good idea to keep things fresh, so invest less in trendy styles and splurge on the everyday ones for your time capsule wardrobe!
SHOP THE Style:
4. Flat Sandals
A chic pair of flat sandals should always be on your list of wardrobe essentials. The right pair will give you many styling options, including a more comfortable aesthetic with dresses without sacrificing style and what to wear to yoga (or the gym!).
Related Post: What To Wear For Yoga (From A Yoga Teacher)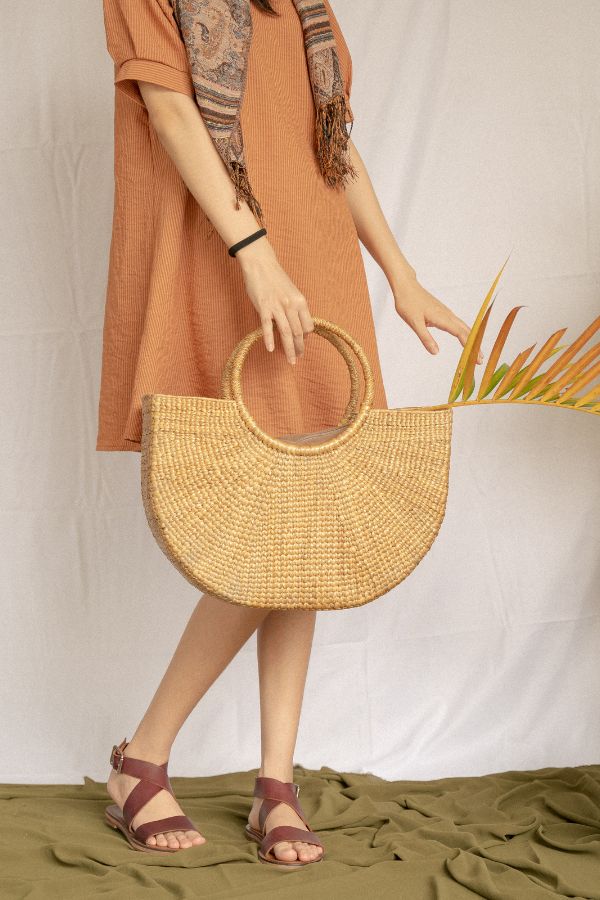 Black or tan are the best color choices in terms of styling the rest of your wardrobe. I purchased a pair of black patent leather slides recently and haven't missed a day wearing them.
SHOP THE Style:
5. Blazer
The blazer is your everyday elevated jacket and year-round wardrobe staple. I remember wearing one often when I worked for a corporate office. But now that I work for myself (and mostly from home), I wear them even more as part of my personal style.
Related Post: Create A Work Capsule Wardrobe With Only 15 Items
Blazers are fun to dress up or down or even wear on their own as a top with a simple bralette for a sexy date night outfit. Of course, blazers go with any of the classic wardrobe essentials in this list as well.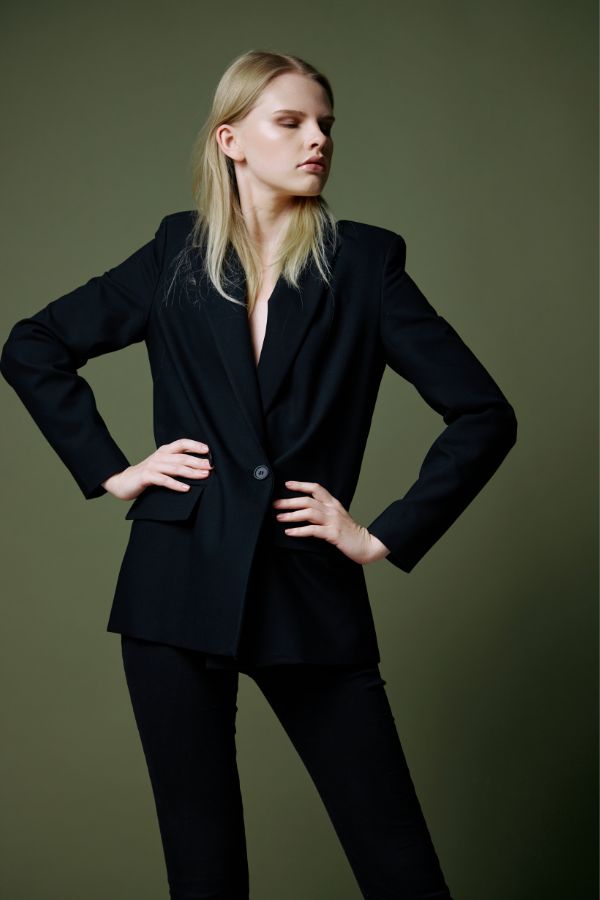 Black, navy, gray, or beige are always great color choices to match the rest of your wardrobe. The material should be appropriate for the climate where you live. I own a high-quality cotton-poplin blazer that feels incredibly smooth to the touch but is thick enough to wear throughout the year in the northeastern United States. Cooler climates should opt for a wool blend, while warm climates need something breathable like linen or cotton. Polyester is one of the most popular materials for blazers and works in most environments from a versatility standpoint.
SHOP THE Style:
6. Tailored Trousers
If any style of pants makes your list of minimalist wardrobe essentials to purchase, make sure it's a pair of tailored trousers. While the stretchy black pants give a feminine aesthetic, tailored trousers balance the scale with a masculine look that's flattering on women whether dressed up or down. Opt for a straight leg or wide leg style for the most options in your wardrobe.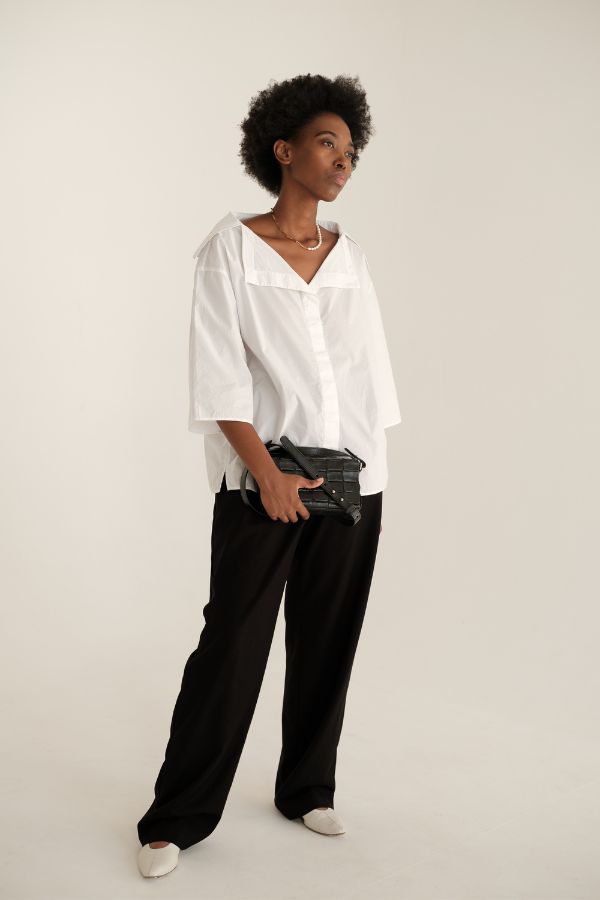 My favorite way to wear tailored trousers in summer? With a fitted tank and slides with a chic leather belt…à la French capsule wardrobe. My favorite way to wear tailored trousers in winter? With a ribbed turtleneck and a pair of boots or loafers. They seriously are an everyday item on any classic wardrobe essentials list.
Related Post: My Formula for Everyday "Casual Chic"
SHOP THE Style:
7. Collared Shirt
A collared shirt is simple, and chic, and should be on every woman's list of must-have wardrobe essentials. A classic white button-down shirt is the go-to piece of modern classic fashion style. An oversized shirt gives you the versatility to layer underneath, wear open as a lightweight jacket, or French tuck (half-tuck) with denim for a Parisian chic vibe. A semi-fitted style works well for work wardrobe essentials and also creates a tailored, off-duty look.
Related Post: What Do You Wear To A Celebration Of Life?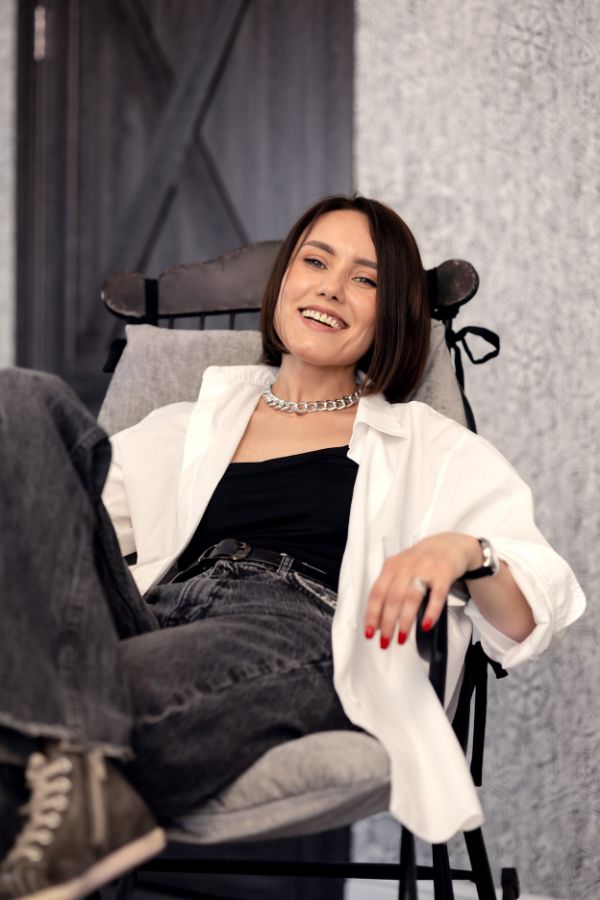 Definitely add one of these styles to your capsule if you don't own one already, if not both!
SHOP THE Style:
8. Denim Jacket
A denim jacket is the quintessential off-duty piece when you want to look casual. If you're styling a dress for a summer night out, the denim jacket's your answer after the sunset when the breeze picks up. Layering an oversized jean jacket over denim creates the perfect streetwear look with any style of footwear.
Related Post: What To Wear For 70 Degree Weather: 25 Chic Outfit Ideas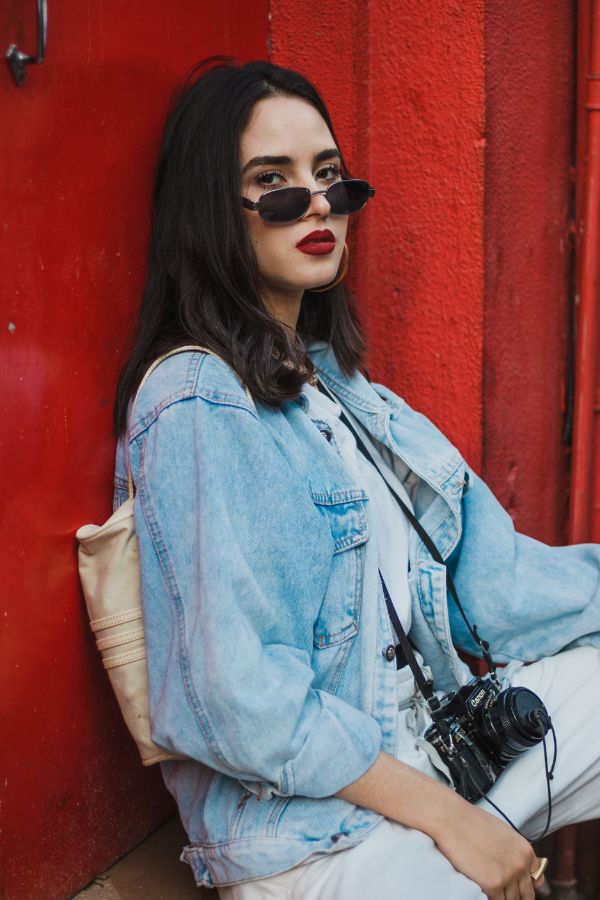 Since I was a teenager in high school (and I think for most of us), the denim jacket will always be an item in our forever wardrobe.
SHOP THE Style:
9. V-Neck Sweater
A casual v-neck sweater that has enough room for layering is sure to become one of your favorite classic wardrobe essentials (if it's not already). I pretty much wear mine year-round while I work, walk my dog, do yin yoga, lounge on the sofa, and run errands. It's just that comfortable and keeps me warm without roasting me in milder temps.
Related Post: 12 Fall Wardrobe Essentials You Need This Season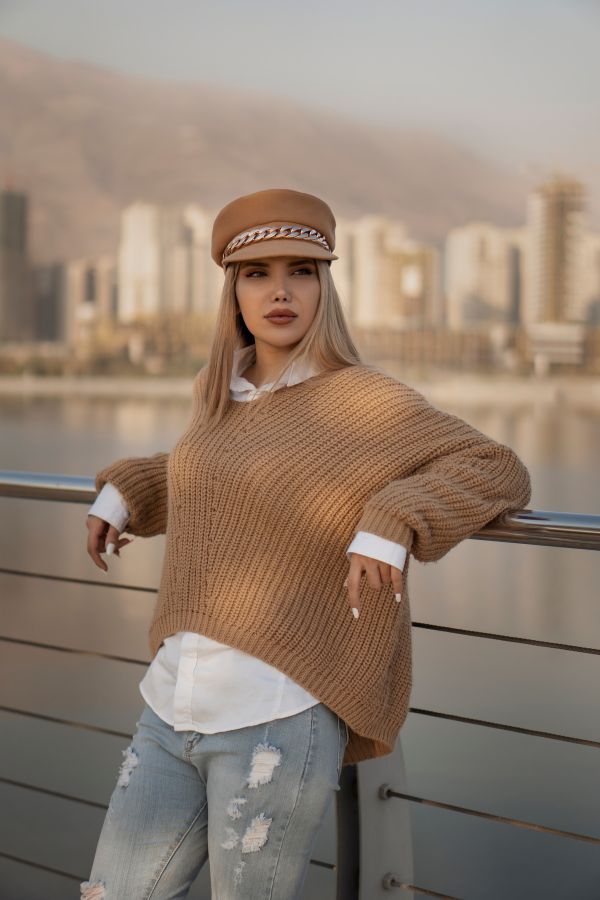 A neutral beige, tan, or gray, provides a nice contrast and color palette over white shirts, black blazers, and denim jackets.
SHOP THE Style:
10. Simple Sneakers
Minimal sneakers should definitely be on your basic wardrobe essentials list this fall when the weather starts to cool down. It's one of those items that balances a smart casual outfit and keeps the look effortless. Styled with all the items in this post, especially the tailored trousers for a laidback, casual chic look. You'll never travel without them again.
Related Post: The Travel Wardrobe Capsule You've Been Waiting For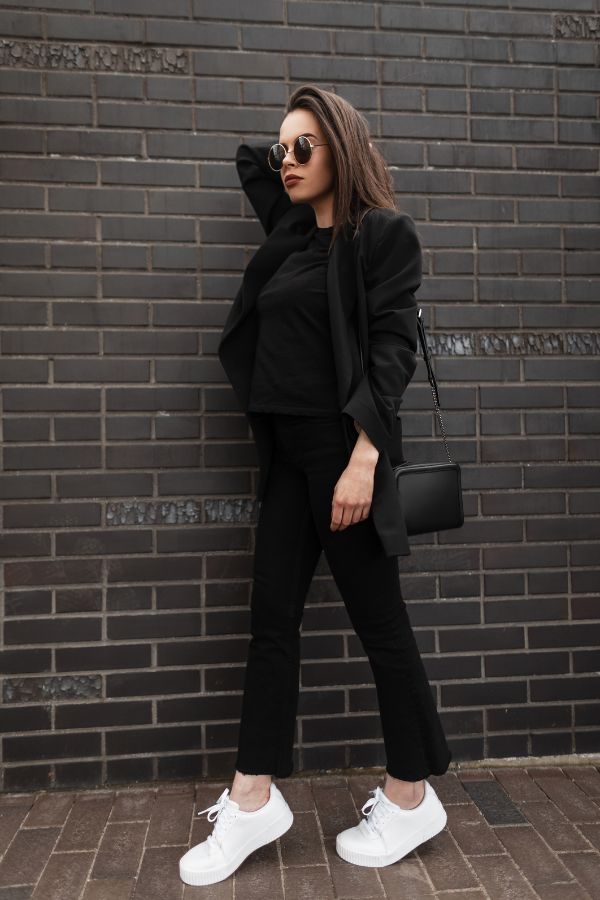 SHOP THE Style:
11. Sunglasses
If I were stranded on a deserted island and I could only bring three things, a pair of sunglasses would be the first thing on my list. Sunglasses trends change just as much as anything else, but having a single, go-to pair that goes with everything is key. I recommend aviators or plastic frames in tortoise-shell black with a dark lens.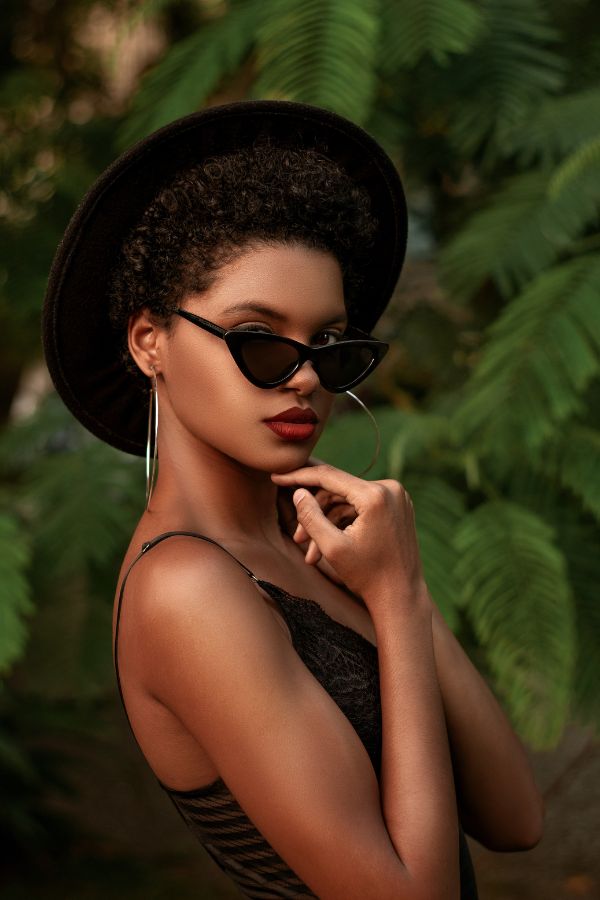 SHOP THE Style:
Which classic women's wardrobe essentials can you not live without? Let me know in the comments, below.
Take your wardrobe planning to the next level with the Ultimate Wardrobe Essentials List, completely free to download and use on your mobile device or print out.
This post was all about classic wardrobe essentials
Related Posts: