Looking for casual summer outfits to wear every day? Here are 5 summer looks that are super chic and easy to wear!
It's hot outside and your energy for styling casual summer outfits is waning. I mean, right? It gets to that certain point in summer when you can't be bothered to try out new summer looks. You just need something easy that isn't boring, dumpy, or what everyone else is also wearing.
If you're anything like me, I hate running out in a laidback outfit that's mismatched or looks very last-minute. And thankfully, none of us ever have to do that again with these easy, summer looks in our back pockets (or camera libraries!).
Here are my top five casual summer outfits that will carry you through the entire summer (or on a casual holiday), stress-free. From shorts to dresses, they're easy to style, comfortable, and super cute.
This post is all about casual summer outfits.
Best Casual Summer Outfits
How Can I Look Casual But Stylish?
The big question is always how to create casual summer outfits that are as stylish as they are laid back. This is where goal-setting comes into play. Rather than having the typical goal of being stylish but laid back, ask yourself the following question when getting dressed:
What's the chicest outfit I can put together that's still comfortable?
Scan your dressy and less casual clothes first and see how you can style them with casual pieces, or dress them down with flat shoes and accessories. Oftentimes, we have the right clothes for stylish casual summer wear, it's just learning how to style them effectively.
The summer outfit combinations below are taken directly from my personal experience as they are go-to looks every day of summer here in the northeastern United States. Tweak them to your liking with different fabrics and accessories so they work for your personal taste.
1. Linen Separates
Stylish linen separates have been on everyone's radar for casual summer outfits. Try a chic matching set or monochrome it out with pieces from different brands. I love using linen separates to create color-blocked outfits in black and white, beige and white, or white and green. Linen has such as laidback appeal but looks high-end. It's perfect for styling with elegant accessories to create classy summer outfits.
Related Post: Must-Have Clothes For Women In 30s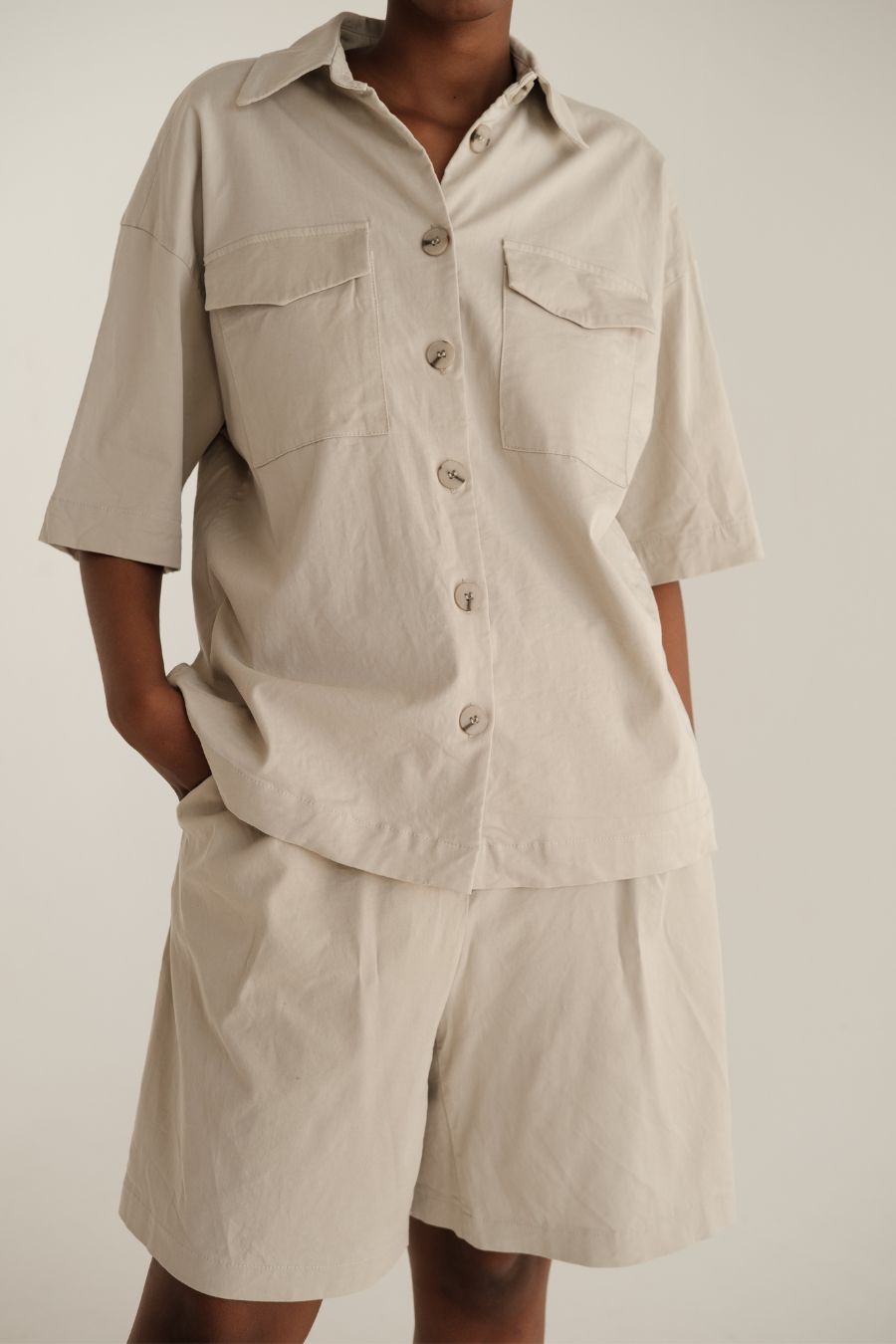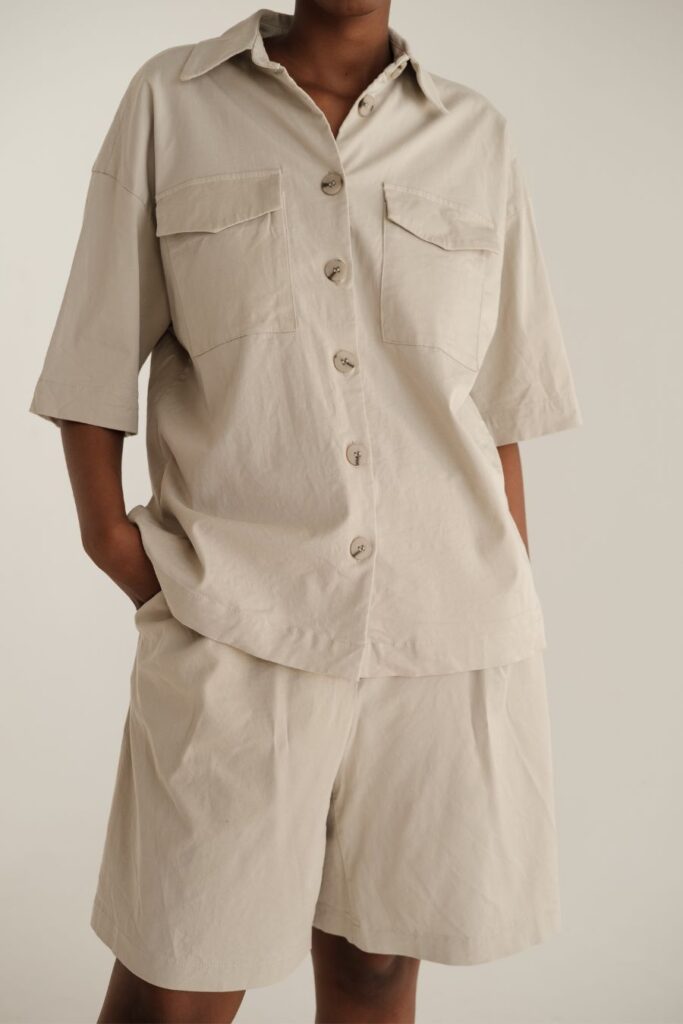 Pro-Tip: Linen wrinkles easily, so always steam or iron your linen before heading out so you start off fresh.
Linen Tops:
Linen Bottoms:
Linen Sets:
2. Tank + Relaxed Trousers
A fitted tank and relaxed trousers are my go-to items for creating casual summer outfits. If you prefer to wear pants in the summer (or because you hate running into places where the AC is blasting), this may become your go-to uniform. Style with a nice-looking fitted or semi-fitted tank and a pair of linen pants to create a casual chic look and perfect as dinner outfits for ladies with flat sandals.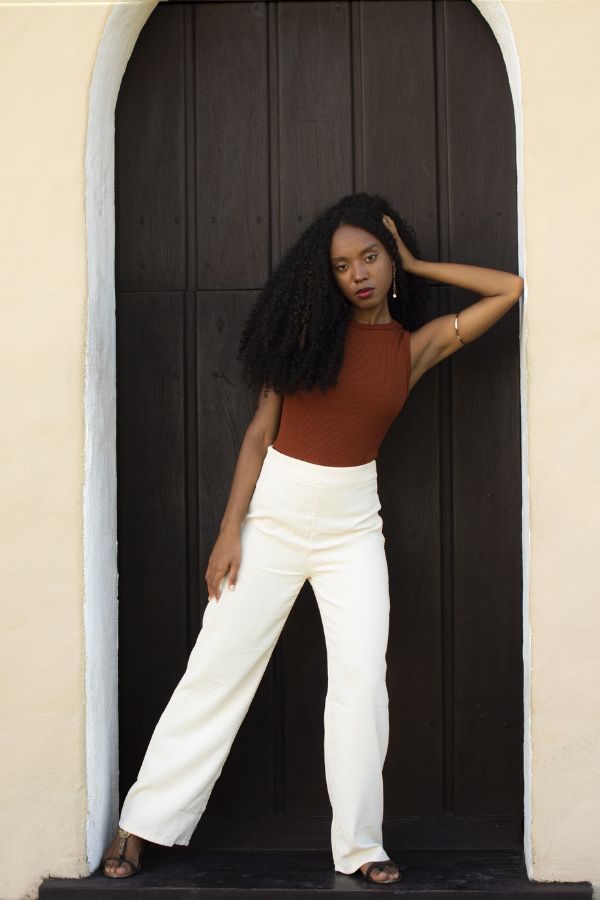 I recommend finding a tank that flatters your body shape and purchasing the style in several colors (i.e. neutrals plus your best colors). This way you'll have a multitude of cute casual summer outfits that work with all your different pants. Casual summer pants in linen, hemp, cotton, jersey, crepe, silk, satin, and thin polyester are the best for lightweight and relaxed summer outfits.
Related Post: Best Places To Shop For Clothes Online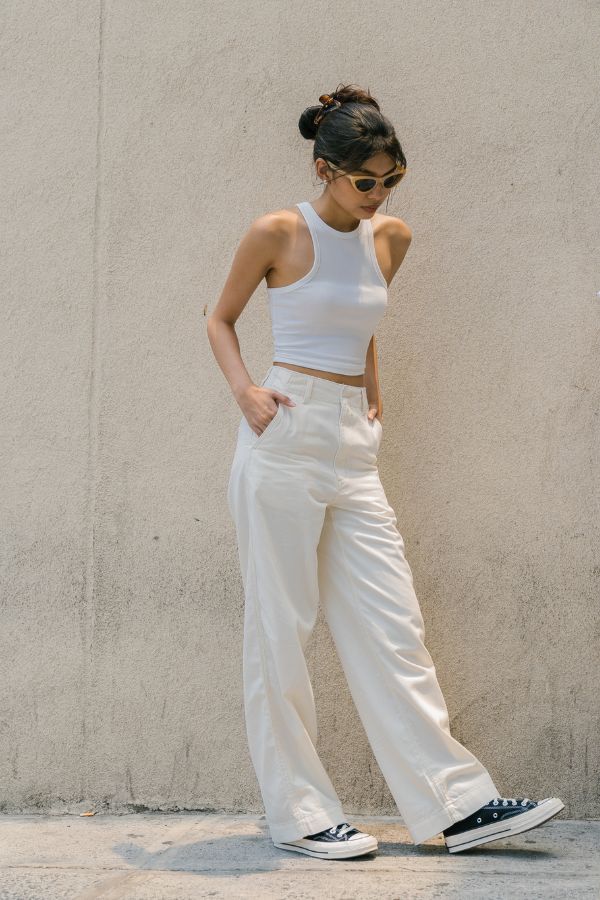 TANKS & ACCESSORIES:
RELAXED TROUSERS:
3. Simple Tank Dress
Thank goodness someone invented the simple tank dress! I mean, does it get more effortless than this? Casual summer dresses are often the most comfortable items to wear in summer if purchased in the right material. I recommend a jersey material because it's stretchy, slinky, and soft. However, a satiny slip dress is perfect for styling trendy summer outfits (washable silk or a silk/satin-like material is easiest for casual summer outfits).
Dress it up with mules and a blazer, or throw it over your bathing suit as a pool cover-up. As far as colors go, you can't go wrong with black, navy, beige, or a classic striped style for the most versatility for your summer capsule wardrobe.
Related Post: What To Wear To The Beach | 20+ Stunning Beach Outfit Ideas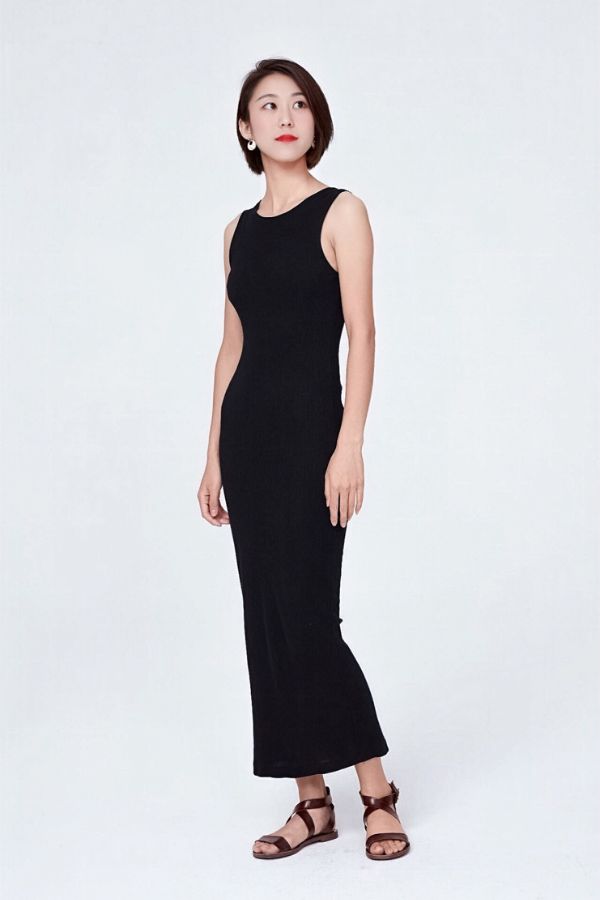 SHOP THE LOOK:
4. Maxi Skirt + Any Top
I love the versatility of maxi skirts–they literally go with most tops and they look amazing styled with a denim jacket. They also help create a casual summer look while traveling on an airplane or attending a summer concert in the evening. Your legs are covered with a pseudo-blanket, there's nothing riding up, and it makes trips to the lavatory easy.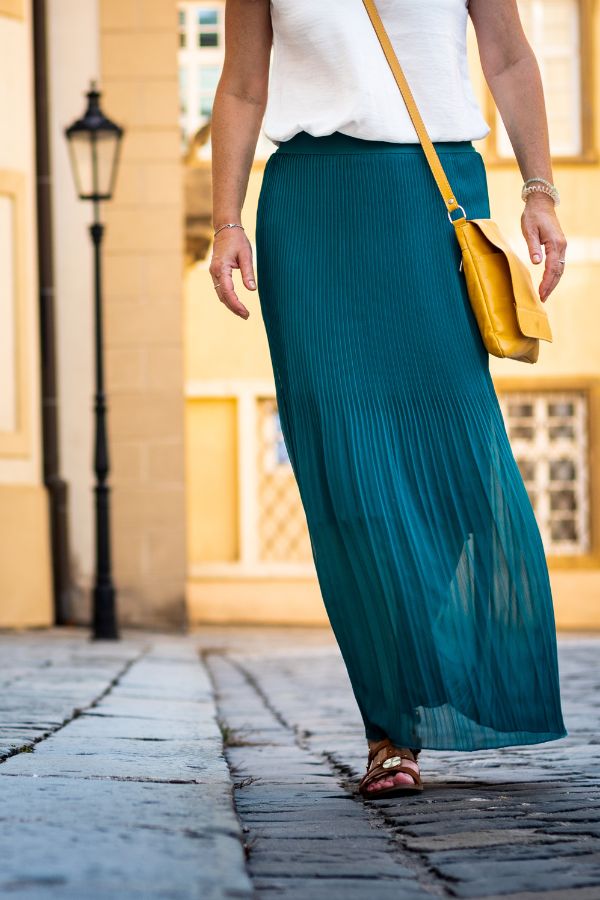 A lightweight button-down shirt and a maxi skirt top the list for easy smart casual summer outfits. Button-down shirts, especially in white, linen, or chambray, are timeless and a long skirt is modest enough for the office. Of course, you can layer a tank underneath and throw a cardigan on top, which is why this look is perfect for casual Friday summer outfits and casual summer dinner outfits too.
Opt for a sleeveless top or cropped look to keep things even more casual and summery, but still presentable for most outings.
Related Post: What To Wear On A First Date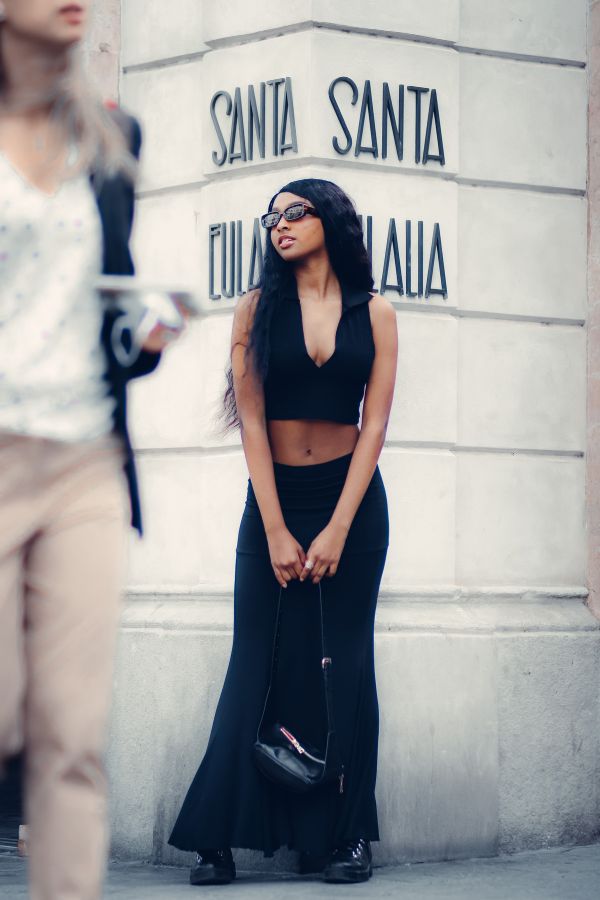 SHOP THE LOOK:
5. Relaxed Top + Trouser Shorts
Chic summer shorts are necessary in warmer climates where summer temperatures soar! Tailored shorts are my pick for styling shorts outfits ideas because they're easy to dress up or down. They're also a lot more comfortable than denim shorts that tend to ride up. Maybe, it's just my body shape, but the struggle is real!
Related Post: How To Dress Hourglass Shape: Master Style Guide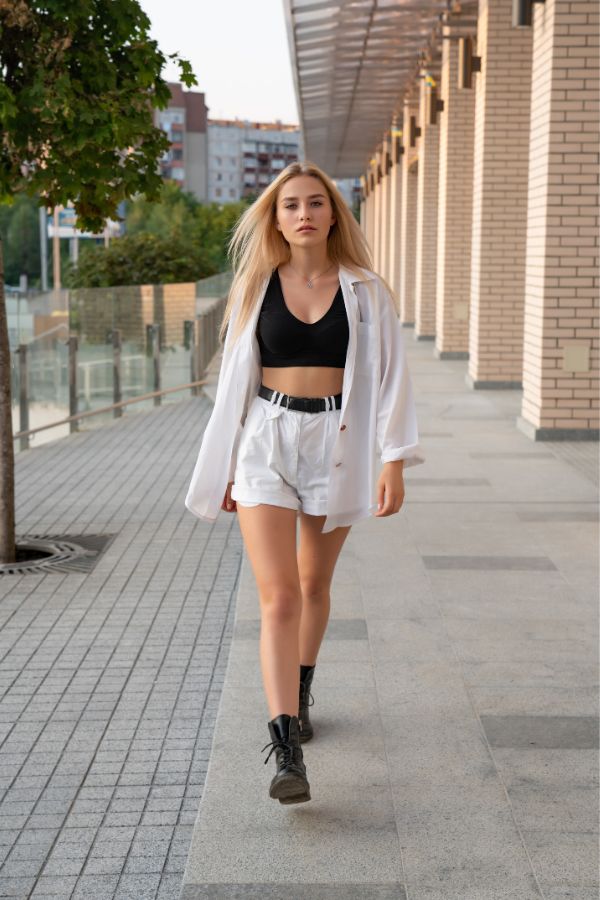 Whether you choose a tank, a waistcoat, or a linen top to go with your trouser shorts, this look is effortless, modern, and chic.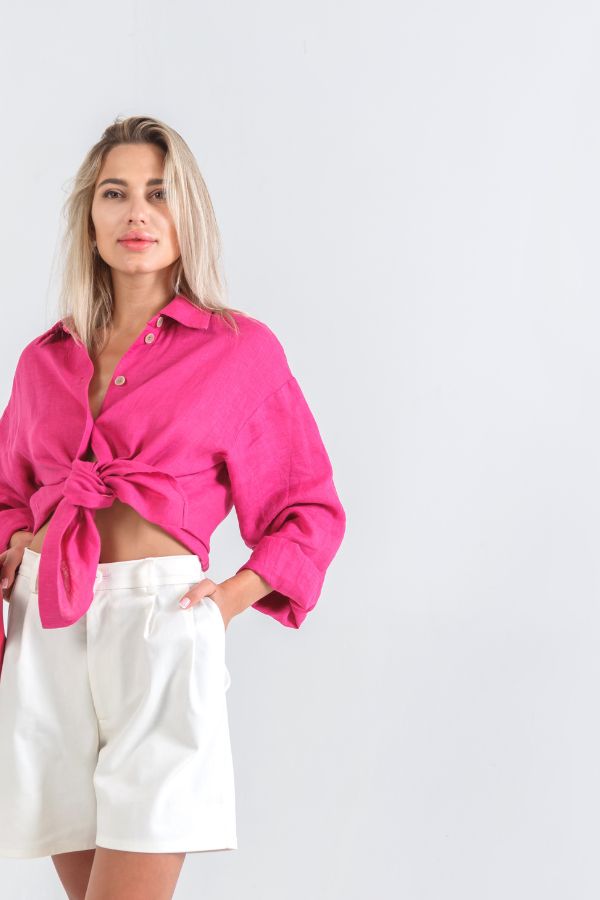 SHOP Trouser Shorts:
SHOP RELAXED TOPS:
What's your go-to style for casual summer looks? Comment below!
This post was all about casual summer outfits
Related Posts: