Looking for the best places to shop for clothes online? Here are my favorite online stores (at the moment) for all things fashion, broken down by budget!
The best places to shop for clothes online are often smaller boutique shops and designers, hidden in quiet corners of the internet. As a fashion blogger, I love to discover these gems birthed from the passion of old college roommates, a mainline designer who's branching out, or an ethically-conscious fashionista ready to change the world!
Keep reading for my current favorite online shops, for all budgets and styles.
This post is all about the best places to shop for clothes online.
Best Places To Shop For Clothes
*Please note this categorization of online clothing stores is strictly based on price-range and not necessarily tied to the quality of the merchandise.
Budget / Moderate
Micas is fun and trendy shop offering aesthetic and statement pieces at affordable prices. The brand is committed to social responsibility and operates on a small-batch production model, which sets them apart from other budget clothing stores. That and their keen ability to incorporate trends without blatantly copying as so many other brands have done makes them a cut above the rest, IMO.
I'm currently loving their Assymmetric Rib Knit Slip Maxi Dress and the Printed Drawstring Slit Hem Pants for the warm weather.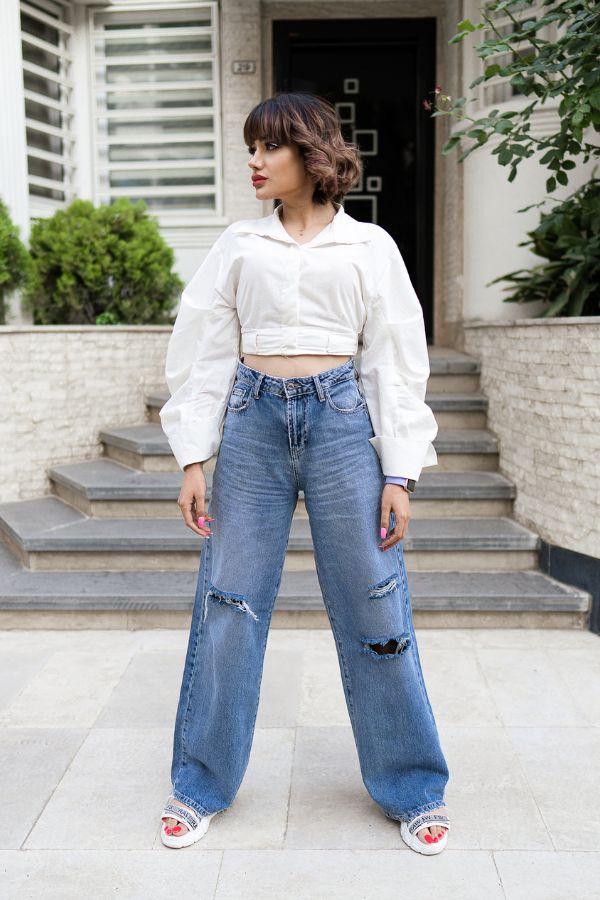 Are you the type of person who hates having the same swimsuit as others, but can't seem to afford anything beyond the styles in the big-box stores? BERLOOK is your answer to not only affordable swimwear, but an entire line of clothing, for vacation or whenever. Their selection includes bathing suits, matching cover-ups, sarongs, beach accessories, dresses, chic linen separates, and more. Total resort boutique vibes here.
The Velvet Backless One-Piece Swimsuit could totally double as a bodysuit for going out and the Lapel Pocket Organic Cotten Cover-Up is on my wishlist!
Related Post: What To Wear To The Beach: 20+ Stunning Beach Outfit Ideas
Sophie Rue offers sophisticated fashions, with a nod to quiet luxury and everyday pieces. If you're looking to enhance your capsule wardrobe with timeless, affordable pieces you'll enjoy their curated, seasonal collections. You may pay a little higher for their outerwear, but quality outerwear is always worth the investment in my book.
The Sweetheart Rib Strapless Top tucked into the effortlessly chic Reise Linen Pant is everything I want in my life right now.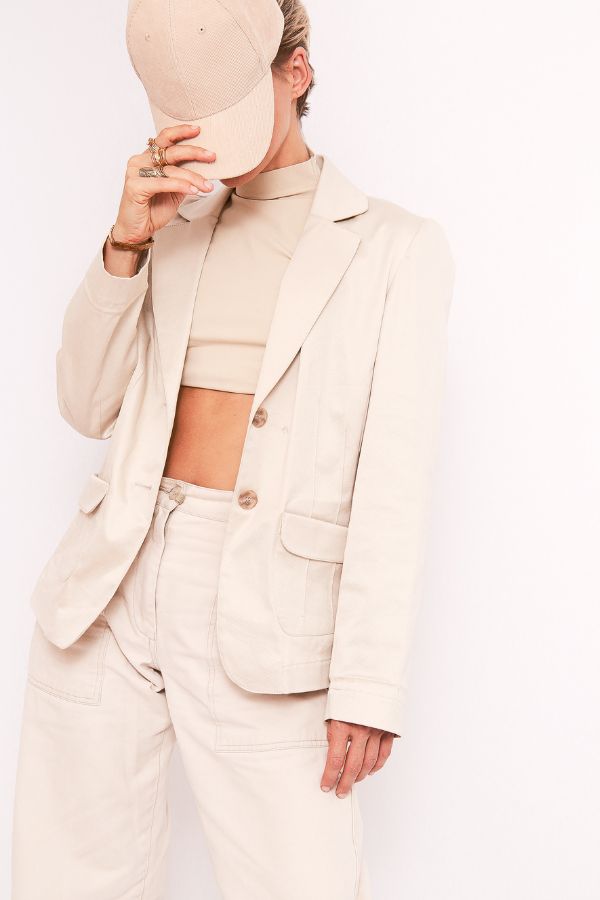 When I came across Chiko Shoes, I was blown away by their selection not only in style and trend, but also in color ways. Not everyone needs a million shoes in black and this brand gets it. The brand began as a custom-shoe designer eventually becoming a global store online. Chiko prides themselves in affordable styles with exceptional craftmanship. Though on trend, their styles offer a fun twist from the same 'ol designs seen all over the high street.
The Lea Peep Toe Wedge Mules will definitely NOT trap your big toe (if you know, you know!) and I'm totally here for it. And I'm dying to show off the Lashanda Pointy Toe Kitten Heel Sandals at my next dressy outing!
Rue Stiic began in Perth, Australia by a California-native and the brand's aesthetic definitely embodies coastal elegance. Styles give off a timeless meets vintage meets down-to-earth vibe in globally-sourced natural fabrics.
If you're looking for an elevated tee, you'll love the Venus Polo Shirt in a pointelle-knit blue and white stripe. The Jordie Maxi Dress is perfect for a summer wedding, picnic, or date night.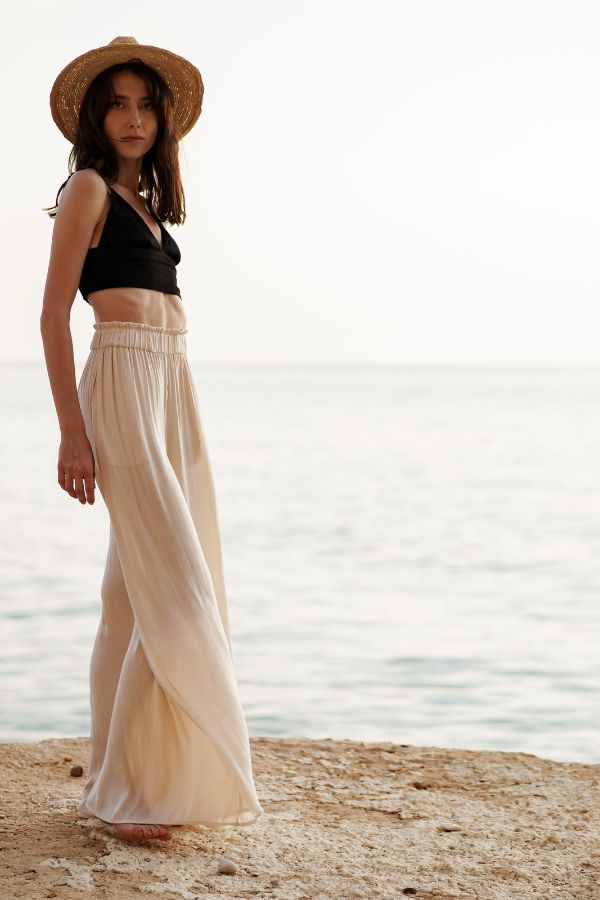 Heidi Merrick is a Los Angeles-based brand that focuses on "clean lines, understate elegance, and a meticulous attention to detail". Designs are inspired by the SoCal lifestyle, but elevated. You find high-quality pieces for relaxed and casual affairs, evening wear, swimwear, and even streetwear with a nod to surfing.
The Ginger Suit's high neck and cross-front style make it the epitome of elegant swimwear. I wouldn't think twice about styling it with the silk Vivian Bermuda Shorts.
Related Post: What To Wear To The US Open To Look Chic
I almost died and went to heaven when I found Alamour The Label. If you like dresses, dressing up, feminine things, glamour, flirtiness…if you enjoy being a girl in general, you'll love their collection. Styles includes formalwear, resortwear, cocktail attire, bridal, and day wear. Their "Made To Order" collection includes sizes up to 9XL (Australian sizes), which seriously there is not enough of these days, but I appreciate them taking the step towards inclusivity.
Wear the romantic Cecilia Dress to your own bridal shower or bachelorette party while the Adelia Dress is a showstopper at any formal affair.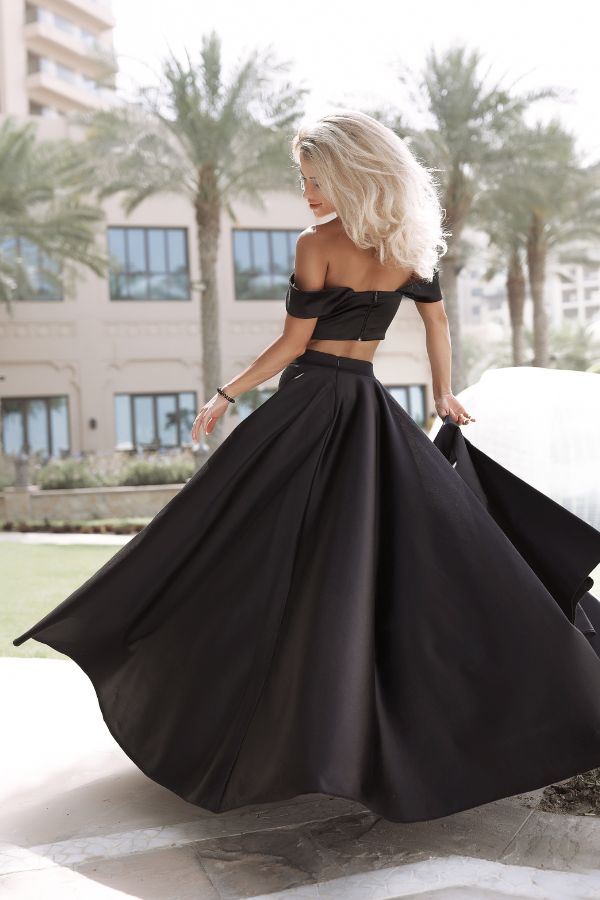 FREY is a grown-up girl's clothing store due to it's timeles wardrobe staples designed to last a lifetime. Whether you work in a corporate office, love classic pieces, or just need a proper business suit, FREY's goal is to make high-quality garments using the same fashion and expertise that exists in the men's tailoring industry. Not only can you find beautiful pieces in their ready-to-wear collection, but they also provide custom tailoring services. If you're into brands changing fashion industry for the better, this one's for you.
The chic Bergamo Jumpsuit is versatile enough for a work event or a nice dinner out. I've added the Andria Trench Coat to my wishlist because I don't think I can live without this gorgeous blue in my life!
High-End / Luxury
It's a little dream of mine to own a pair of trousers and a blazer from Nili Lotan. The brand's aesthetic just screams "effortlessly cool" without screaming at all, pretty much. From relaxed denim to sharp tailoring to leather handbags, we all deserve to own one of these timeless pieces in our wardrobe.
The white Quentin Pant brings a modern twist to the 1970s and would look amazing with a pointy toe shoe. Style luxury accessories like Nili's Belt with a budget wardrobe to instantly elevate your outfits without the price of an entire designer haul.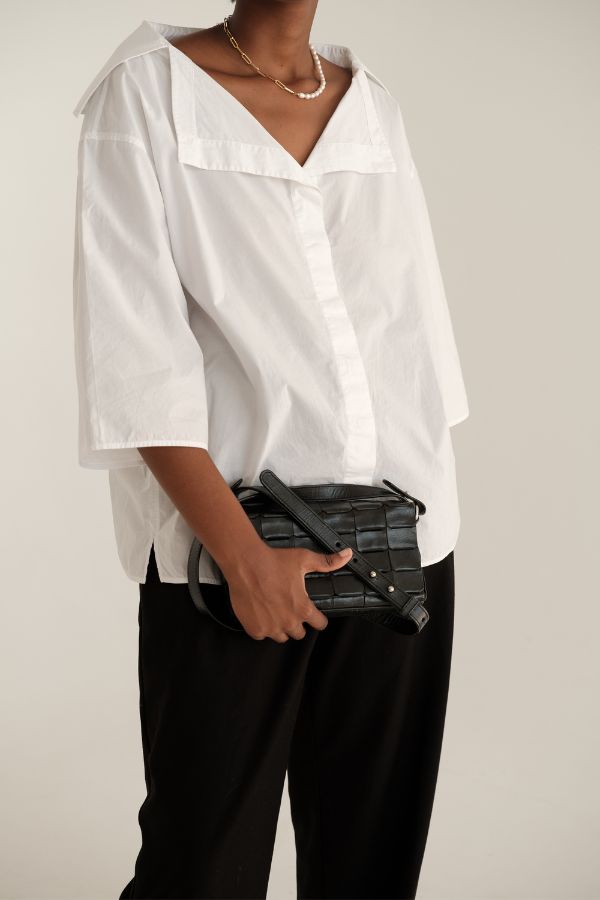 Do you ever find yourself coming across really cute shoes (or clothes) over and over again and realize they're all by the same designer? That's what happened to me with Tamara Mellon. The designer co-founded Jimmy Choo, so I mean, what else needs to be said? She knows shoes and the brand certainly puts a playful (and comfortable) spin on luxury.
If mermaids wore flip-flops, they would wear the seriously adorable, Luster Crystal sandals. The Solar 100 look like the most comfortable and stylish 4-inch-heeled sandals I've ever laid eyes on!
Related Post: The Secret To Elegant Classy Style
Jonathan Simkhai's designs are architecturally beautiful. Wear one of these pieces and you'll be the talk-of-the-town (the good kind) at any event. While certain trends are whimsically incorporated, these styles are so stunning you can wear them forever without feeling dated.
Take the airy Martina Top, with cascading, leaflet broderie, bell sleeves, and cutout shoulders. The Dulce Maxi Skirt is delicate, yet free-spirited with it's eclectic pleating and tailored buttons.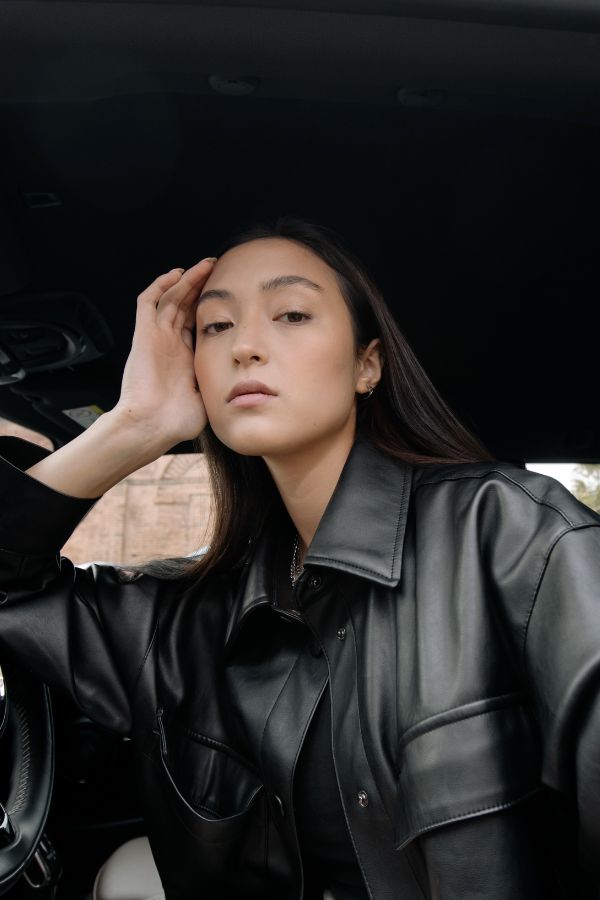 JOSEPH is a contemporary designer focused on luxury wardrobe essentials of the highest quality. You'll find everything from workwear to resortwear with every piece having just a little something special so you know you're wearing gold. I own a pleated accordion skirt from this brand and it is the nicest (and chicest!) skirt I've ever owned.
The Soft Cotton Silk Belmore Jacket is seriously the elegant lady's jacket of dreams, and a match made in heaven styled with the Soft Cotton Silk Thurlow Trousers. A million dollar look for much less.
What's your absolute favorite clothing store, regardless of budget? Comment below!
This post was all about the best places to shop for clothes online
Related Posts: