Do you want to learn how to shop for a new wardrobe? This easy guide will teach you the most effective and enjoyable way to create the wardrobe of your dreams.
How to shop for a new wardrobe may seem daunting at the beginning, but with thoughtful planning and execution it's a sure-fire way to simplify and elevate your style. Whether you're planning your wardrobe for the next season, downsizing for a move, or creating a capsule, you need a definite game plan.
Honestly, most of the leg work happens before you start shopping. I know it can be tempting to just go out and buy things, but please refrain from all purchases. You're worth spending the time upfront before hitting the stores. It's what any personal stylist would do…and that's one of the goals of What Is She Wearing: to teach you how to become your own personal stylist.
This guide will help you shop for a new wardrobe by creating a wardrobe plan, a list of closet essentials, and a clothing budget to suit you personally. Ready to dig in? I'm excited.
This post is all about how to shop for a new wardrobe.
How To Start A New Wardrobe
Where Do I Start When Buying A New Wardrobe?
You may be wondering: where do I start when buying a new wardrobe? Take it from Stephen Covey's book, 7 Habits For Highly Effective People: begin with the end in mind.
Identify The Purpose Of Your New Wardrobe
The first step for how to shop for a new wardrobe is to identify the purpose of your wardrobe. It's important to understand why you want a new wardrobe, so you can keep that in focus once you dive into the details. It's something you've most likely mentioned in your head over and over again (and possibly to those you live with).
The purpose for your new wardrobe could be any of the following, but not limited to:
You want a style makeover
Downsize your current wardrobe
Start a capsule wardrobe
Refresh your current wardrobe with new wardrobe essentials or trendy items
Create a new wardrobe for the current season
Work wardrobe for a new job
Travel wardrobe
Related Post: The Travel Wardrobe Capsule You've Been Waiting For
Once you're clear on your purpose write it down: The purpose for my new wardrobe is _____.
Identify The Goals Of Your New Wardrobe
Now you have a clear purpose for your new wardrobe, it's time to identify some goals for how the wardrobe will fulfill that purpose.
Let's say your purpose for a new wardrobe is to change your style. You're used to buying whatever is trendy and on sale, so you're not really sure what your style is. You also have a really busy schedule and tend to leave the house wearing leggings and whatever top is around, which makes you feel frumpy and lazy. You work from home, so you don't need business clothing. A new wardrobe that gives you stylish options that are quick and easy to put together is important.
To summarize the goals of this new wardrobe:
Casual pieces that blend modern and timeless styles
Cohesive in style and colors
Pieces are easy to mix and match
Have at least five go-to outfits for busy days (with many more options)
Easy day-to-night transition of outfits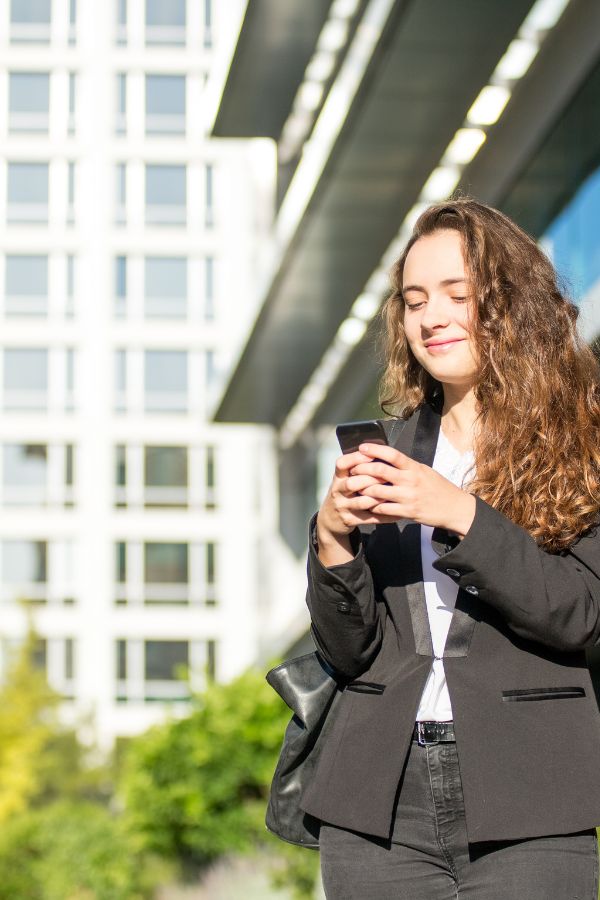 If you're not sure what your personal style is, I have a complete guide on how to discover it. I highly recommend it if you're looking to do an entire wardrobe makeover.
Related Post: How To Find My Style In 5 Easy Steps
How Do I Replace My Whole Wardrobe?
If you want to plan how to buy a whole new wardrobe, then you need to dive deeper into the what, where, why, how, and when of your new wardrobe. This is an effective strategy for anyone going through a major life change or if you've never done any type of wardrobe or style evaluation before. I've written an amazing guide that will walk you through creating an extensive wardrobe plan, below.
Related Post: Wardrobe Planning: A Beginner's Guide To Your Dream Closet
How Do I Find My Perfect Wardrobe?
The key to a perfect wardrobe is cohesion, or clothing and accessories that mix and match together nicely. One of the reasons many people feel like they have nothing to wear is because their current wardrobe lacks cohesion. A closet full of randomly chosen items in different colors and styles is fine if you have an eclectic style. However, most people get lost in those details, which is why I recommend structure (even for eclectic ladies, truly).
The next step in the process of how to shop for a new wardrobe is to identify your theme and color scheme. Let's walk through that process.
Identify The Theme For Your Wardrobe
Think of your new wardrobe as a new runway collection from a designer. Designer's runway collections always have a theme. The theme is the inspiration behind the collection, which is something personal (as opposed to your wardrobe's purpose, which is something practical).
Take the example above with the purpose of a new wardrobe to change style. Let's say you've always had a fascination for that Parisian chic, je ne sais quoi, way of life. French women seem to have the perfect blend of casual and chic styles, which would work well for the goals of your wardrobe. So your theme may be Parisian chic.
Related Post: My Formula for Everyday "Casual Chic"
Create Your Color Scheme For Your Wardrobe
Now that you have the theme for your perfect wardrobe, it's time to create a color scheme.
If you're doing a wardrobe makeover, a work wardrobe, or a capsule wardrobe, the foundation of your wardrobe should be in neutrals, with an accent color or print.
Primary Neutrals: Black/Brown and White/Ivory
Secondary Neutral: Gray, Beige, Ivory, Taupe, Navy Blue, Khaki, Camel
Accent Color: Choose Your Best Color (Blue, Red, and Green are standards)
Accent Print: Paisley, Polka Dot, Checkered, Stripes, Plaid, Leopard
Hardware Color: Gold, Silver, Rose Gold, etc.
It may also be helpful to find a few pictures that represent your theme and pick your colors based on that.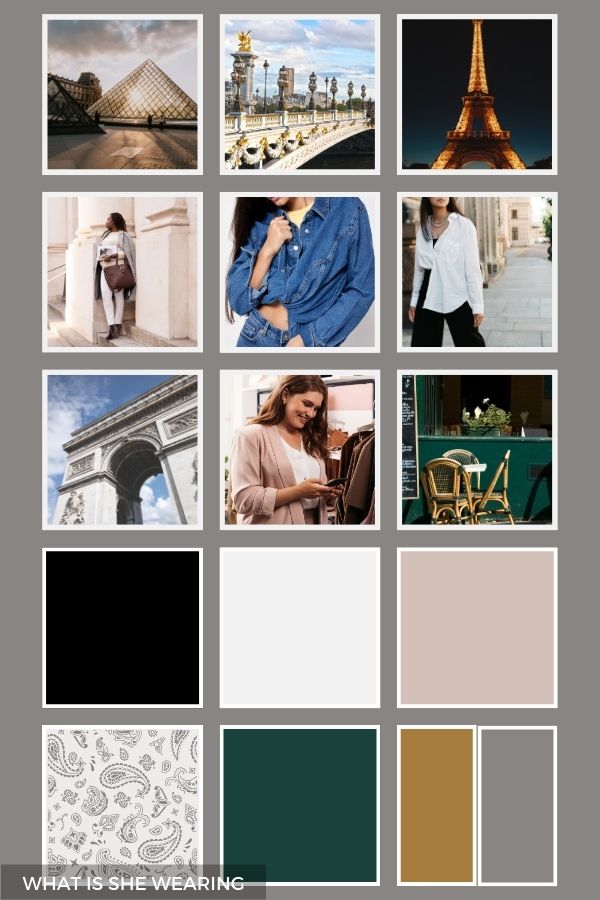 If you're doing a more specific wardrobe such as a fall capsule wardrobe, your color palette may consist of fewer neutrals and one or two main colors that complement your existing capsule and wardrobe essentials.
Related Post: What To Wear With Navy Blue | 5 Gorgeous Color Pairings To Style With
How Many Outfits Is A New Wardrobe?
The number of outfits in a new wardrobe is going to depend on the purpose and goals of the wardrobe you're shopping for. The more cohesive your wardrobe is (the ability to mix and match clothing and accessories), the more stylish outfits you'll be able to create. The power of changing out one item for another can turn a look from day to night, casual to chic, and work-appropriate to off-duty.
How many outfits should you aim for? I did an exercise with a 15-item work capsule wardrobe and came up with about 32 outfits. If you're shopping for a standard capsule wardrobe with 30-50 items, I'd say you could get about 75-90 outfits, utilizing accessories too.
Related Post: How To Start A Minimalist Wardrobe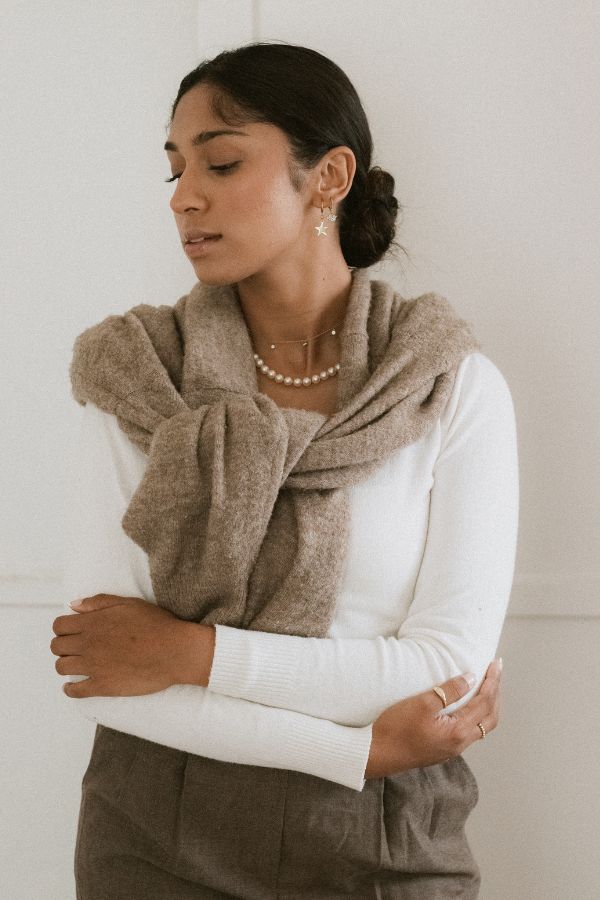 New Wardrobe Shopping List
The first thing you purchase when you shop for a new wardrobe are your basics and essentials. Whether it's a minimalist wardrobe or summer travel wardrobe, there's always a few staple pieces needed such as layering tanks, leather accessories, a pair of jeans, and a day-to-night jacket.
This list will depend on the purpose and goals of your wardrobe, inclusive of where most of your time is spent. If you spend most days outside of your home for your job and you need work clothes, most of your wardrobe should be dedicated to work. If you go out a lot at night, you'll want to have options for that. How can you blend the two (day and night) together? I always love a blazer for a chic day-to-night jacket.
How To Build A Wardrobe With Basics?
This list provides a framework for a classic capsule wardrobe:
2 basic tanks (1 black, 1 white)
2 Layering tops (long sleeve crewnecks or turtlenecks)
Black leggings
Cardigan
Knit sweater
2 pairs of jeans
1 pair of relaxed or stretchy black pants
1 pair of trousers
Blazer
Silk Blouse
White Button-Down Shirt
Chambray Shirt
Denim Jacket
Leather Jacket or Moto Jacket
Midi or Maxi Skirt
LBD
Statement Dress
Statement Pants
1 nice handbag
1 going out clutch or bag
1 belt
1 pair of sneakers
2 pairs of nice flats and/or pumps
1 pair of boots
1 pair of day-to-night sandals
Want an all-inclusive list for a full capsule wardrobe? I've put together a complete guide for how to build a wardrobe from scratch, below.
If you're going for a seasonal wardrobe, your new wardrobe shopping list may be more condensed such as below:
1 pair of trousers
1 pair of denim jeans
1 skirt
1 knit sweater
1 nice shirt
1 casual top
1 dress
1 jacket or coat
1 pair of dress shoes
1 pair of casual shoes
1 handbag
1 pair of sunglasses
1 scarf
1 pair of earrings
Related Post: These Must Have Wardrobe Essentials Should Be In Your Closet
How Much Should I Budget For A New Wardrobe?
Like the number of items and outfits, this number will vary based on your budget and preference for brands. If the average item of clothing, shoe, or handbag costs around $100 and you're purchasing 10 items, that's $1000. However, I recommend you break each item down into what you're willing to spend on it specifically. I've read an average of 5-10% of your take-home income should be allotted to clothing per year (per household, that is), but it really depends on your lifestyle.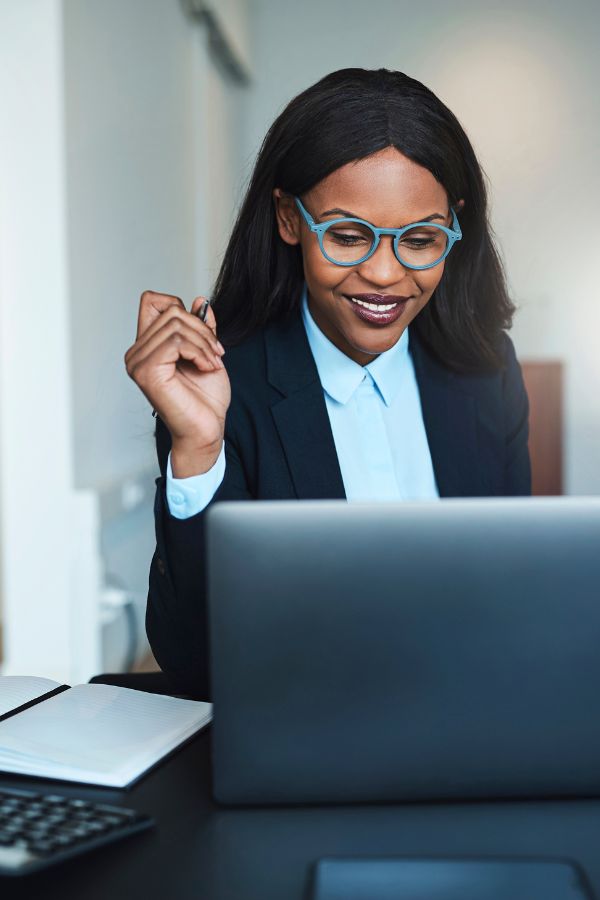 Evaluate each item in your new wardrobe and determine what you're willing to spend based on the purpose and goals of your wardrobe. If you're only spending $15 on a tank, you may have $175 to spend on a cashmere cardigan.
Classic pieces such as tailored coats, wide-leg trousers, and riding boots aren't tied to trends, so these pieces are worth investing in. Trendy items and one-season-specific pieces won't get as much wear, so these can be bought on a budget. Basics such as white T-shirts and leggings can also be bought on a budget.
For a capsule wardrobe bought on a budget, I'd say about $750+. This means doing the research to find the right brands, taking advantage of seasonal sales, email list coupons, and patience in finding what you truly need. If you're investing in a few higher-end items, you'll need at least $2000. It's best to prioritize your shopping list and refresh your wardrobe over time.
Want more tips on how to shop for clothes? Check out the article below for a deep dive into my exact strategy.
Related Post: How To Shop For Clothes On A Budget
Take your wardrobe planning to the next level with the Ultimate Wardrobe Essentials List, completely free to download and use on your mobile device or print out.
This post was all about how to shop for a new wardrobe.
Related Posts: