Looking for some everyday fashion tips to instantly elevate your style? This article's chock full of simple, effective, and long-term style tips to give you the look of your dreams!
Every woman needs a set of everyday fashion tips that are quick and easy to use on a daily basis. Most of us have busy schedules; and while it takes time to transform your style into something more authentic, simple style tips are the baby steps that bring us closer each day. These simple fashion tips are also the missing link in taking an outfit from basic to chic.
I've put together the best list of everyday fashion tips just for this purpose. Use them at home, on the go, or share them with a friend. This is your quick guide for how to look stylish every day and ultimately, how to dress better.
This post is all about everyday fashion tips.
Everyday Fashion Tips For Women
How Do I Start Being Stylish?
These everyday fashion tips will improve your style, curb your spending habits, and help you with how to style basic clothes.
1. Stop Chasing Trends
The easiest of fashion tips for women is to stop chasing trends. Instead of going after every new trend, choose one or two to incorporate into your wardrobe each season. This forces you to research and think about the best trends to suit your everyday style.
2. Style With One Trend Per Outfit
The best way to style clothes you already have is to incorporate one trend per outfit. The rest of your outfit is styled with timeless pieces you love. This enables you to grow your personal style rather than becoming a walking billboard for a fast fashion house (although that totally has its place too).
Related Post: How To Style Clothes You Already Have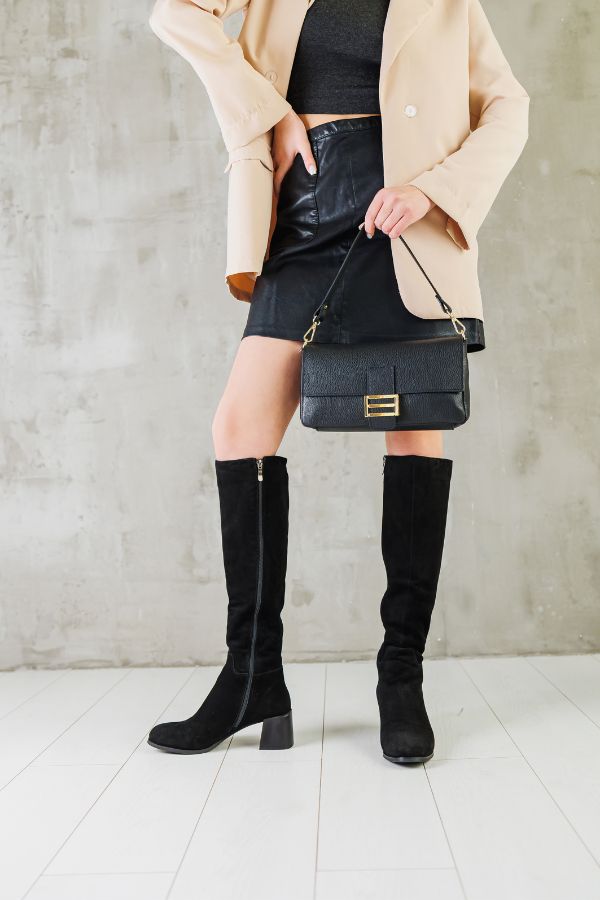 3. Dress For The Season & Occasion
The basic fashion rules of all time call for appropriate dressing for the season and the occasion. Thankfully, in the 21st century, that doesn't mean crinolines and breath-restricting corsets. For example, stylish outfits in winter include chic winter hats, scarves, and gloves in addition to your clothes underneath. The whole outfit matters. If you're going out, try something other than jeans and a T-shirt for a step up from the rest of the crowd.
Related Post: 7 Stylish Outfits For Winter This Year
4. Wear Nicer Shoes
How can I dress better casually? By wearing nicer shoes. Footwear can make or break an outfit, so investing in high-quality, expensive-looking shoes always elevates a simple outfit. Stick to minimalist styles without logos and embellishments. Also, clean and polish your shoes!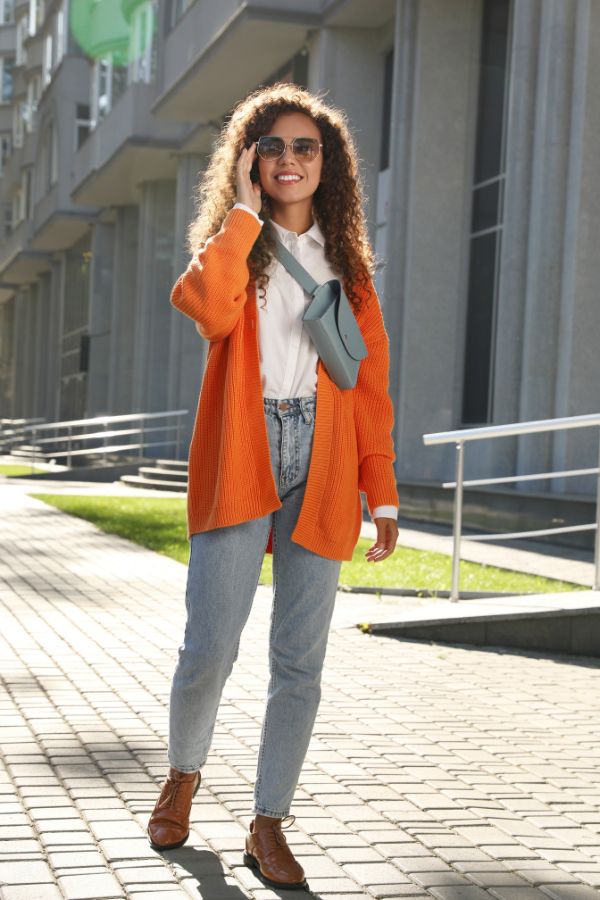 5. Plan Your Outfits Ahead Of Time
Just like you'd plan ahead for anything important in your life, set time aside to plan your outfits for each season. A collection of 5-7 go-to looks is perfect for everyday dressing and when you need a chic outfit in a pinch. Take photos and add them to your favorites folder on your phone for easy access.
6. Start A Capsule wardrobe
A capsule wardrobe helps make everyday style a breeze because it's built around classic pieces that easily mix and match. Starting a capsule is a way to reset your wardrobe with a blank canvas to find your authentic style.
Related Post: How To Start A Capsule Wardrobe This Year
How Can I Improve My Style?
These everyday fashion tips are all about the details. Details matter and people notice those who take notice of details. Read that again. Don't be surprised when you start getting compliments for these simple tweaks to your daily style.
1. Add A Third Piece To Your Outfit
Most people style with two pieces of clothing: a top and a bottom. That's great and all, but design principles teach us that sets of 3 are the most complimentary. Don't be afraid to add a third piece, like a layer on top or underneath, or a jacket or scarf.
Related Post: How To Choose An Outfit That Slays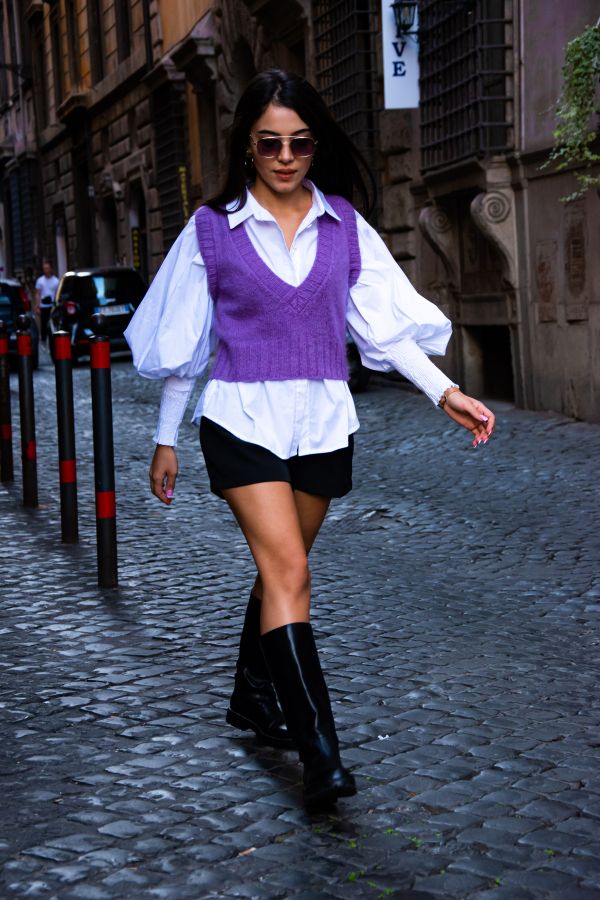 2. Follow Inspiring People
We all get our inspiration from somewhere. Find two or three people to follow on social media whose dressing sense and personality resonate with you (in other words, they give you "GOOD VIBES ONLY"). Remove all uninspiring and "bad vibes" profiles from your socials. Watch what happens and what changes you're inspired to make in your style.
3. Dress For Your Body Type
This isn't a hard and fast fashion rule, but it makes stylish outfits more accessible to you. There are several different methods such as body shapes, Kibbe, and balancing proportions that will help you work with your natural silhouette. Get started in the post, below.
Related Post: 4 Fashion Tips For Body Types That Actually Work
4. Style With Neutrals
Neutral colors are easy on the eyes and look more natural, which is why they also make a woman look classy. Light neutrals such as white, ivory, and beige are perfect for creating elegant outfits. Dark neutrals are great for evening looks and business attire.
Related Post: 10 Elegant Style Tips To Look More Sophisticated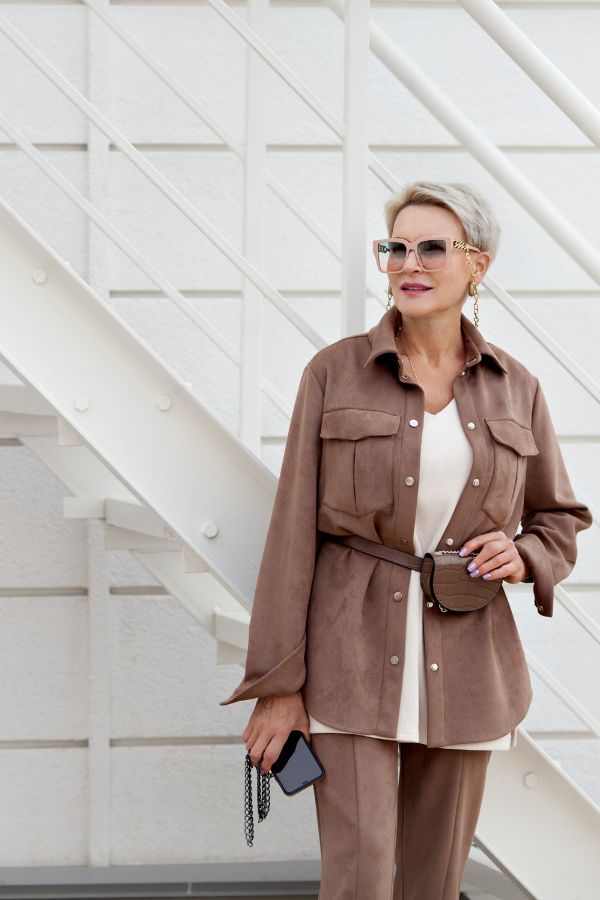 5. Discover Your Personal Style
There's something beautiful when a person comes into their own. The same can be said about finding your personal style. It's not only about knowing what to wear (and what not to wear), but what's most true for you to wear.
Related Post: How To Find My Style In 5 Easy Steps
6. Create A Wardrobe Plan
Elevating your style may involve an update to your wardrobe, or at least performing a wardrobe inventory to see what options you have. Creating a wardrobe plan will help align your wardrobe to your personal goals and lifestyle rather than just shopping for what you think you want and need at the moment.
Related Post: Wardrobe Planning: A Beginner's Guide To Your Dream Closet
How To Dress Simple But Stylish
These easy fashion tips will help you create an everyday chic style, whether with timeless styles or everyday fashion trends.
Simple Fashion Tips
Avoid logos and lots of embellishments
Dress with no more than three colors at a time
Try monochrome or tonal dressing in one color or similar hues from the same color family
Try the quiet luxury aesthetic, with clothes in your price range
Pair high-end shoes and accessories with budget wardrobe staples
Don't underestimate the power of a classic blazer as an everyday jacket
Swap casual jeans and leggings for relaxed trousers
Be like Coco Chanel and always remove one accessory before leaving the house
Matching accessories (no, this isn't old-fashioned; it's actually very classy)
When in doubt, belt it out
Related Post: How To Dress Simple But Stylish | 7 Easy Tips
How Can I Look More Stylish And Attractive?
Perform The Mirror Test
Last, but not least on this list of expert fashion tips is the mirror test. After styling your outfit, look at yourself in a full mirror and ask yourself the following questions:
Does this outfit make me look attractive?
Would I date myself looking like this?
Would I hire myself looking like this?
Is this the best I can do for myself?
You can replace the word attractive with hot, sexy, cute, classy, or any word you want. These questions are meant to provoke you to dress better if need be. If the answer to any of these is "no", what's one thing about your outfit you can change to make the answer a "yes"? It could be as simple as swapping out a pair of shoes, adding a layer, or removing a necklace.
Remember, you're amazing and you deserve to look amazing too!
This post was all about everyday fashion tips.
Related Posts: