Ready to learn how to style clothes you already have? These tips and tricks will help you refresh your current wardrobe without spending a cent!
The best thing about learning to style clothes you already have is the time and money saved. But that's not it! Once I implemented these strategies into my life, I began to see an improvement in my personal style and creativity when it came to fashion. My wardrobe is in an ever-present renaissance, to this day still. And, I've finally found satisfaction in what I currently own rather than always feeling in lack.
You will learn my best tips and tricks for how to style clothes you already own, stretch your investments, and look and feel your best without needing "new" things all the time.
This post is all about how to style clothes you already have.
How To Style Your Clothes
Ditch The "One-Trick Pony" Mindset
Learning how to style clothes you already have is as much about mindset as it is about the activity of styling. Many of us carry the mindset that we always need something new in order to progress to the next event, season, career, etc. How often do the words, "If I just had this ____, I could do this ____" run through your head? This creates a limiting belief system that we aren't enough or that we don't have enough.
This mindset causes stress on our wallets, emotions, and lifestyle, whether it's fashion-related or not.
When we treat an item of clothing or accessory like a one-trick pony by always styling it a certain way (i.e. with this pair of shoes, with that one jacket, with this belt, etc.) that repetitive behavior gets boring. It won't be long before we tire of that item, think that we have nothing to wear, and need to buy something new. This is a vicious cycle. The issue isn't that we've tired of the item, but the style has been overplayed, like a song on the radio.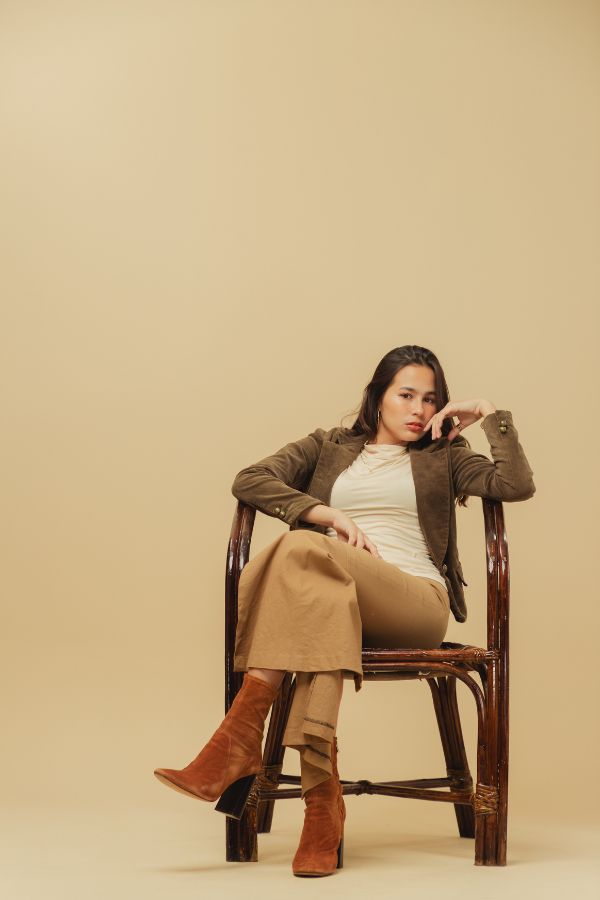 Change this mindset and you create a whole new realm of possibilities–including your outfit choices.
Rather than head to the store or the shopping app, it's time to head to your closet and begin creating new looks with the existing item. This is how an old item becomes new and may even make its way to being your favorite piece, once again. I recommend doing this immediately after purchasing anything new, so you're equipped with a collection of different ways to style an item.
Related Post: How To Shop Your Closet The Right Way
How To Style Outfits: By Color Matching
One of the best tips for how to style clothes you already have is by color matching. You do this by taking an item from your closet that you want to wear. Next, you pull other items from your closet to create matching ensembles. It's important to actually take the clothes out of your closet and lay them on your bed or dressing table to really get a sense of whether they match or not.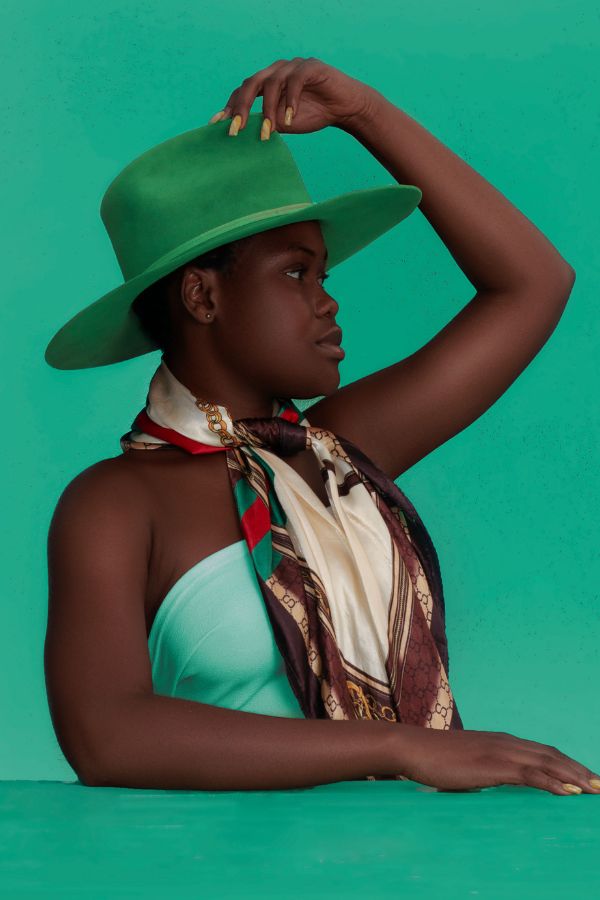 The best way to tackle this process is by starting with the main color of the original item and finding similar colors that match to create a tonal or monochromatic palette. Include accessories in this process. For example, if your main color is blue, you shop in your closet for other items that are blue. You may come up with full tonal outfits, or combinations such as a blue top and blue jacket, but in need of a different color bottom.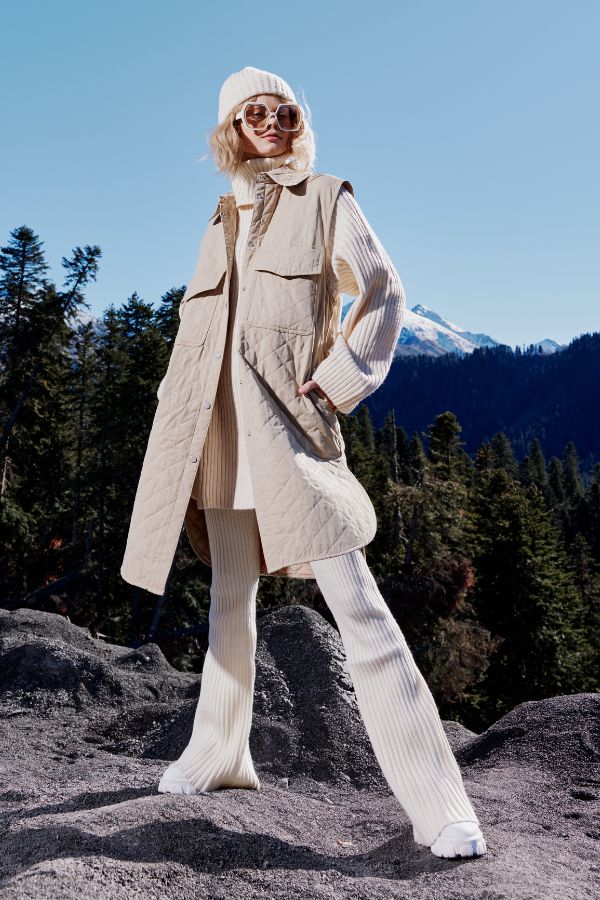 When you're ready to move on to the next color, choose another color from the original item if there is one. If your original item was a single color, you're free to move on to another color. Start pairing with neutrals, and then move around the color wheel as follows:
Black
Gray / Silver
White
Ivory
Beige
Taupe
Brown
Tan / Camel
Gold
Yellow
Green
Blue
Indigo
Violet / Purple
Pink
Red
Orange
While some colors will be definite no's, you'd be surprised at how many different matches you can come up with. When you think you've found a good match, try the items on and see if you like the style. You never truly know if something looks good until it's on your body. This step will also help you determine whether an item might need an additional layer, accessory, or jacket to look cohesive.
Related Post: How To Choose An Outfit That Slays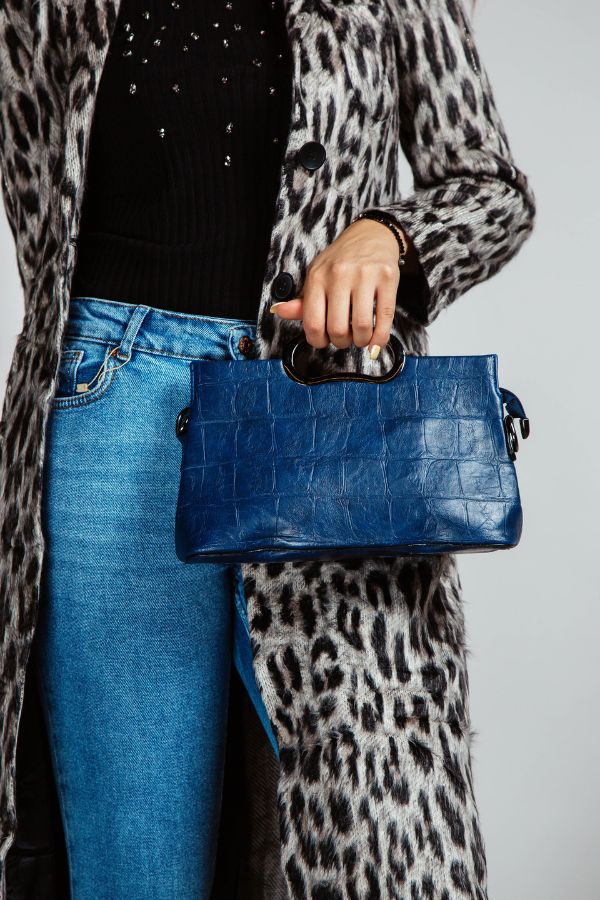 Pro-Tip: Free your mind from outdated "color rules" that stifle your style. Blue and black do go together, as do brown and black, and the more white before Easter (and year-round), the better!
How To Style Outfits Together: By Layering
Learning how to style outfits together by layering is somewhat of an advanced styling technique. Most people skip layering and rely on single pieces to style with, which is limiting. Layers are used to create cohesive outfits that look as if they could have been purchased as a set.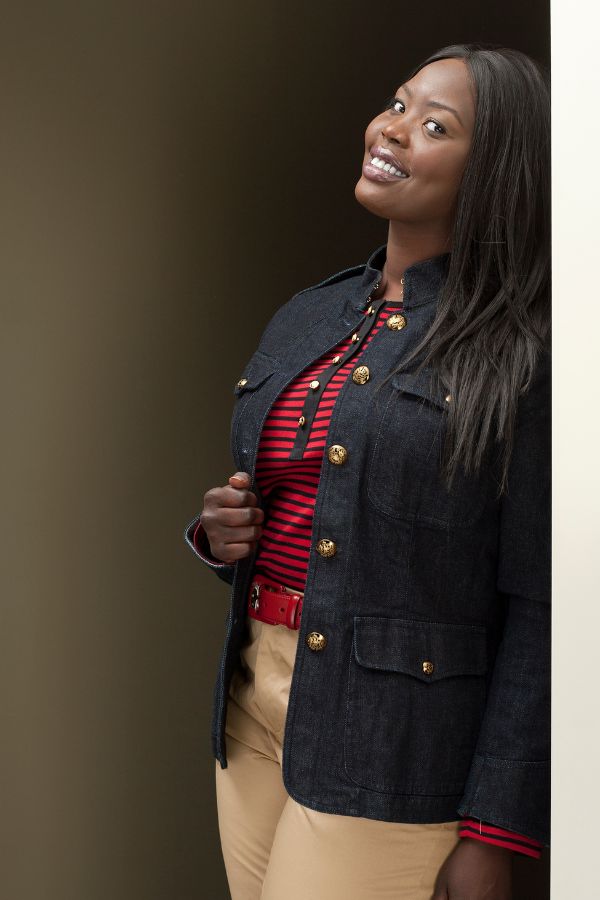 The only way to learn this method is to try it out. It's like learning how to dance. Initially, you have no idea how to do it and it feels awkward, but as you train and develop muscle memory, dancing becomes second nature. Soon enough, you're able to dance by yourself and make up your own moves. In a similar fashion, you're training your mind to learn how to style clothes you already have.
Start with a top, shirt, or dress. Can you layer something underneath it such as a cami or a fitted mock-neck top? Do you wear it buttoned up, partially buttoned, open, or tied?
Next, can you layer something over your top or shirt such as a vest, sweater, or cardigan? Maybe even another shirt (e.g. long sleeve lace top underneath a white t-shirt)? Try out different combinations and see what works.
Next, style with bottoms and use the color scheme approach for matching.
Lastly, add your jacket, poncho, cape, or coat to the outfit. If possible, match your outerwear to your outfit underneath for cohesion.
Related Post: 11 Basic Wardrobe Essentials You'll Always Need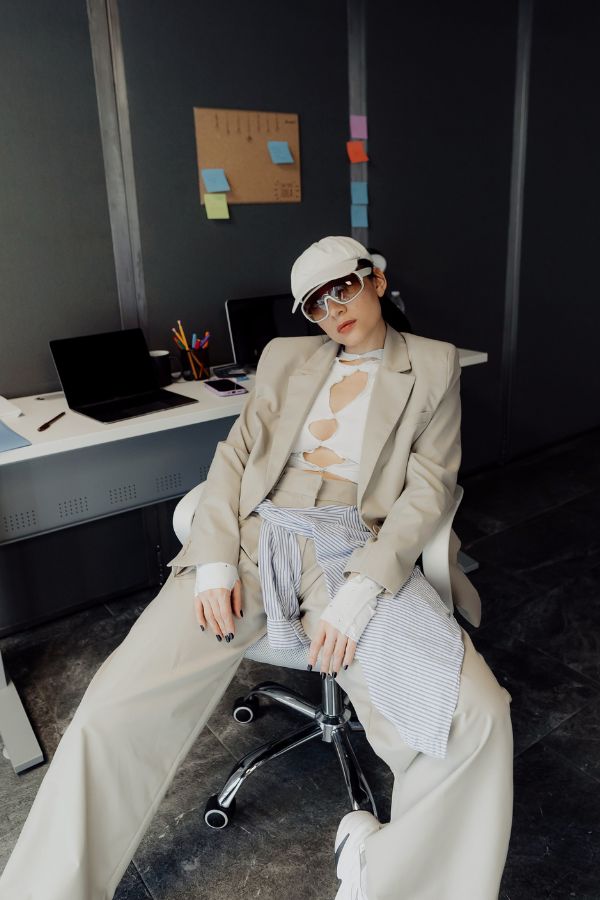 How do you layer in the summer? With lightweight fabrics such as linen, cotton, silk, Tencel, and hemp. Waistcoats are an easy way to layer as a vest over a top or shirt without adding bulk or warmth. Silk or satin camis can be worn as a tank with a strapless bra underneath a breezy linen shirt.
Another great hack is to wear an open button-down shirt as your jacket. This works in mild to warm weather when a jacket may be too much, but you want another layer in case.
Don't forget the power of a scarf as a layer in both the warm and cold seasons. Oversized knit scarves can be draped over the body and belted in the winter. Gauzy scarves can act like a cape for your shoulders in the summer.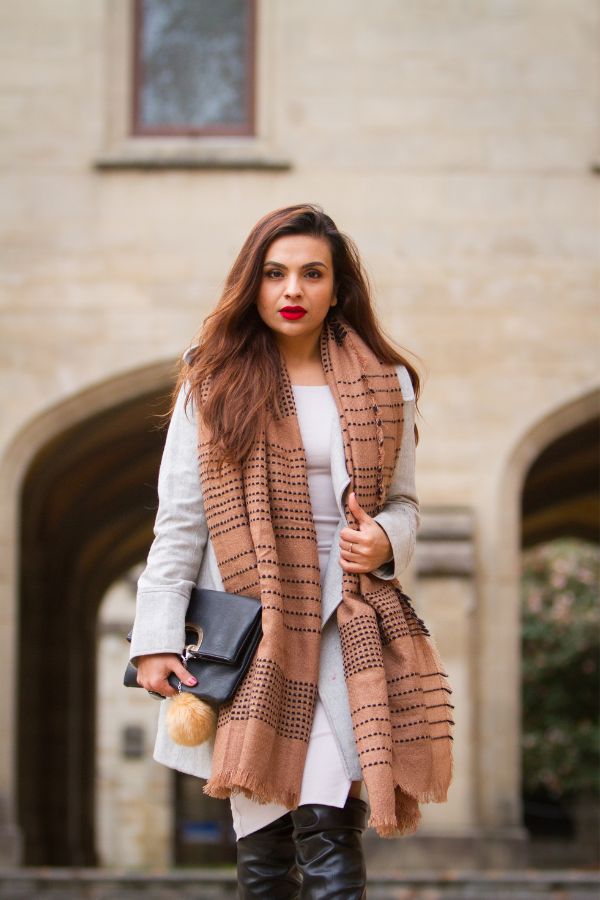 How To Style Your Clothes Aesthetic: Mix It Up
I'm all for aesthetic, theme, and costume dressing, but my true style is eclectic. Mixing different styles and aesthetics gives you a unique look that no one else is wearing. Styling is all about experimentation. You never know what's going to work until you start pairing items together. Get in touch with your inner child and start playing dress-up again (or for the first time ;)).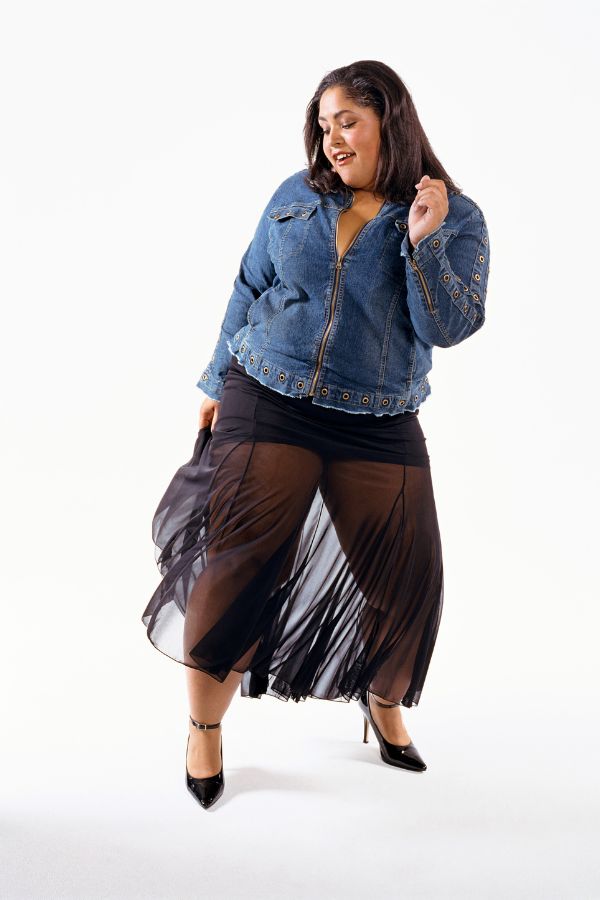 Start simple by throwing a bold jacket in with a capsule look or by mixing different fabric textures, clothing shapes, and light vs dark.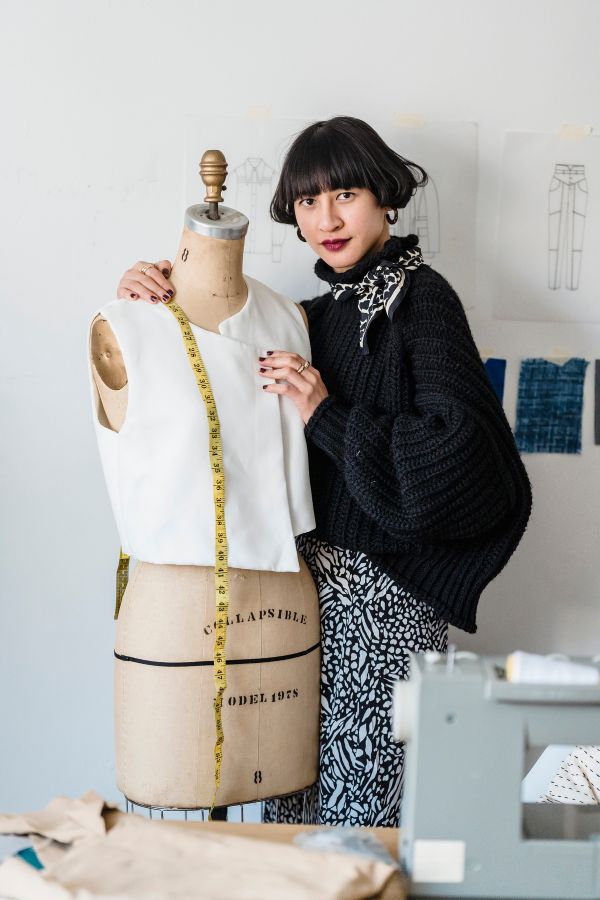 Mix high-end pieces with budget items. Style vintage items with modern items. Pair dressy pieces with casual pieces. As you get comfortable, try blending aesthetics, such as quiet luxury and coastal grandmother. Come up with your own aesthetic.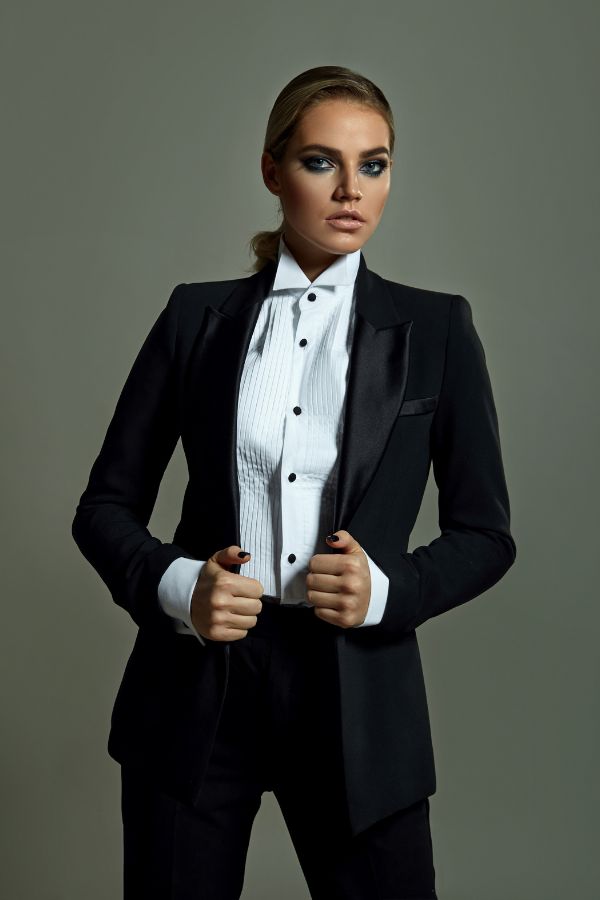 How To Style Outfits Better: With Shoes
I always say that shoes can make or break an outfit. Often, shoe selection goes autopilot when you style with clothes you already have–meaning you go for the obvious choice to match the aesthetic of your look. So, dressy shoes with a dressy outfit, casual shoes with a casual outfit.
Try and switch things up: Sneakers with a slip dress, loafers with a pair of shorts, and pumps with a pair of wide-leg jeans. I have a pair of dark green velvet joggers that I love to style with a structured ankle boot and wear out.
Related Post: How To Style The Perfect Slip Dress Outfit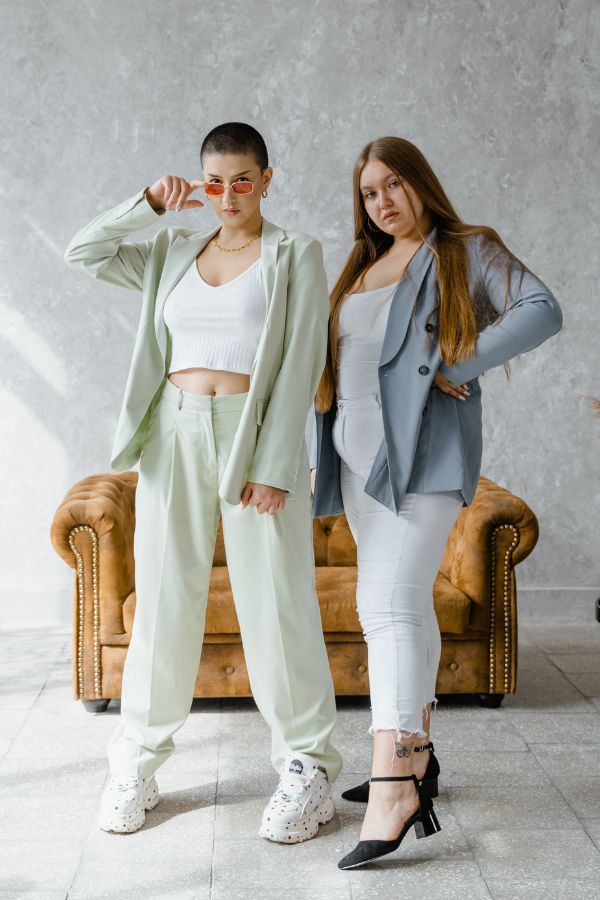 One more thing: black shoes are not the answer to every outfit (unless you only own black shoes). Branch out. Especially when wearing an all-black outfit, opt for a different color shoe to add some interest.
Repurpose An Item For Another Use
I already alluded to this tip for how to style outfits together. The concept is to take an item that is purposed for something, such as a skirt, and repurpose it as a different item altogether. So, can your skirt become a strapless dress?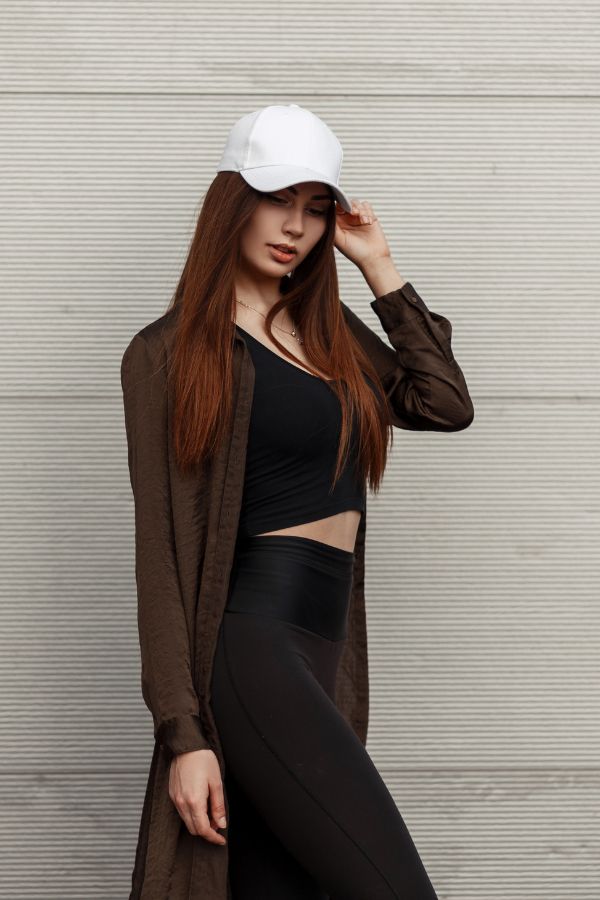 Here are a few examples of repurposing items for different wear:
Skirt to dress
Shirt to jacket
Dress to tunic/top
Chunky knit to dress
Tunic to dress
Oversized shirt to dress
Scarf to top
Scarf to skirt
Scarf to dress
Tube top to mini skirt
Coat to maxi cardigan
Blazer to top
Jacket to top
Trench coat as a dress
Shirt dress as a jacket
A belt may help with recreating new looks with these items. I speak to repurposing without taking a thread and needle to your clothes. However, knowing how to sew is a very valuable tool for how to style clothes you already have by redesigning the piece itself.
Related Post: How To Start A Minimalist Wardrobe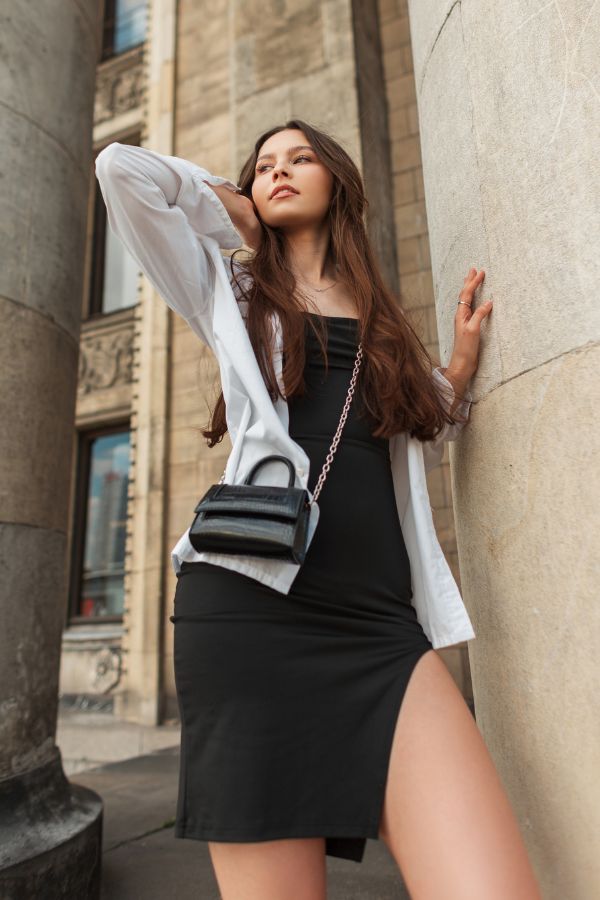 Wear Your "Special Items" Often
Many of us own items we only pull out for special occasions. I'm not specifically talking about formalwear, but these items could be a one-of-a-kind vintage jacket, a fur coat, or wild pair of shoes.
Regardless of what the item is, we absolutely love covet it and are in no way giving it up anytime soon. However, with this coveting also comes the mentality that we can only wear the piece for certain occasions because "it's special", "I don't want to ruin it" or "it's a one-time-wear item". Funny stories we tell ourselves that essentially rob us of true joy and fulfillment in style and in life.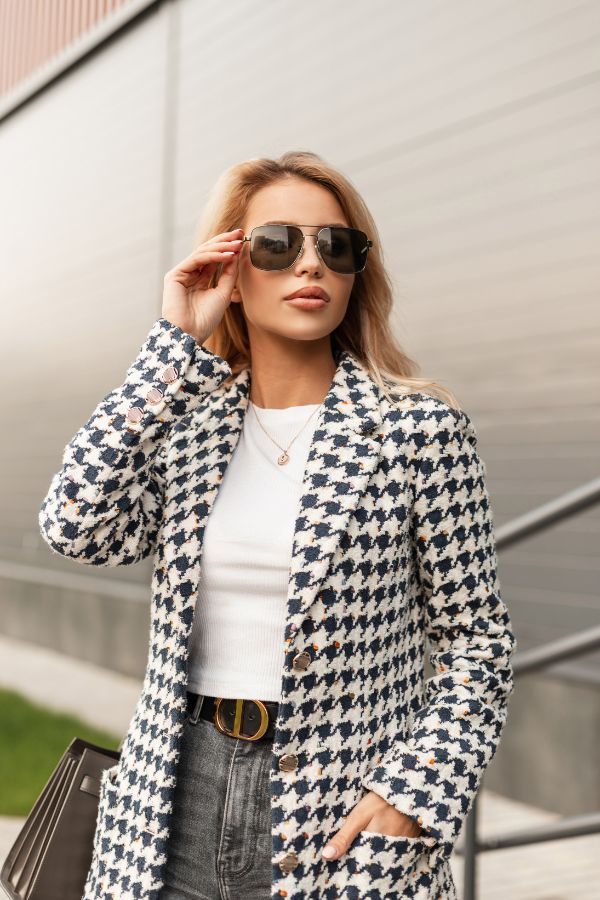 If you're guilty of this behavior, it's time to let those stories go. Doesn't it make sense to wear the items we love the most, the most? Isn't that why you purchased it in the first place? This post is about how to wear clothes you already have, right? Okay then.
So, wear that vintage jacket…wear the heck out of it. Until people comment on how you're always wearing that jacket. Yup, and? Wear it some more. Until it falls apart, even. Though bittersweet, you'll have the memories and stories of wearing that jacket (plus the compliments) instead of the absurdity and regret of a neglected item collecting dust in your closet that was always passed up for a tiresome black jacket.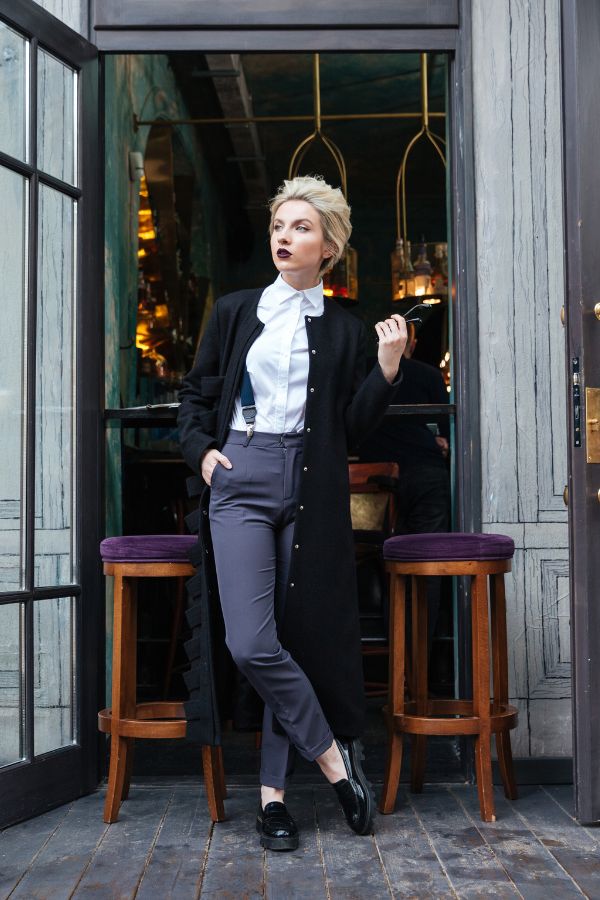 Special items are often the signature items of our personal style if we just give them a chance.
Do you have any "special item" you're now ready to pull out of your closet and style? Comment below!
This post was all about how to style clothes you already have
Related Posts: