Do you want to learn how to style a slip dress outfit? These outfit ideas are all the inspiration you need to style the cutest slip dress outfit ever!
There are so many different ways to create a slip dress outfit these days. From '90s grunge to the mid-century romance, to modern aesthetics, the slip dress is so much more than an undergarment. It's romantic, easy to wear, and can be dressed up or down.
With these inventive outfit ideas, you'll never run out of ways to style a slip dress even when it's chilly outside.
Read on to explore the best slip dress outfits of this year and find the cutest slip dress for your wardrobe
This post is all about a slip dress outfit.
Best Slip Dress Outfits
How To Style A Slip Dress 2023
The first step in styling a slip dress outfit is to purchase the perfect slip dress. There are several different styles and variations to suit your taste. If you're looking for a simple piece to complement a capsule wardrobe, you might stick to neutral colors. Bold ladies may go with a flashy red or blue dress while avid collectors of the style look to fill in any gaps in their current collection.
No matter what color you choose there are several different styles of slip dress to consider for hemline, neckline, and sleeve type.
Spaghetti Strap Slip Dress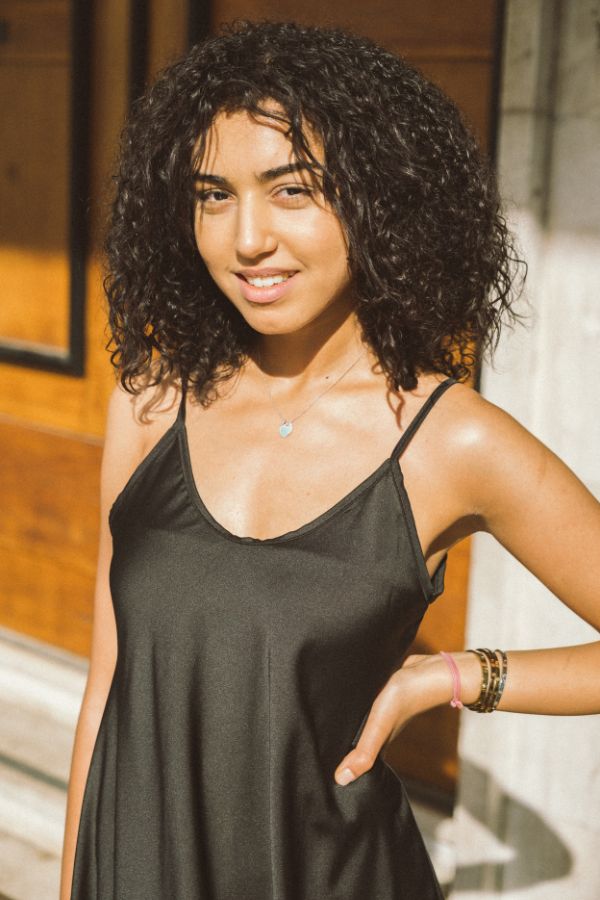 The top-rated Ten Outta Ten from AYR is a timeless staple in a luxurious 23 momme silk cut on a bias, creating a flattering drape on any figure. Quince's Silk Slip Dress is a great budget option, still in silk, but 100% washable.
The V-Neck Pocket Dress from BERLOOK is a beautiful, airy maxi slip dress with a low back, and of course, pockets. If you're concerned about modesty, the gorgeous maxi Slip Dress in Mimosa from 1 People has more weight to its sustainably-generated silk fabric, with a double slit for movement.
Tank Slip Dress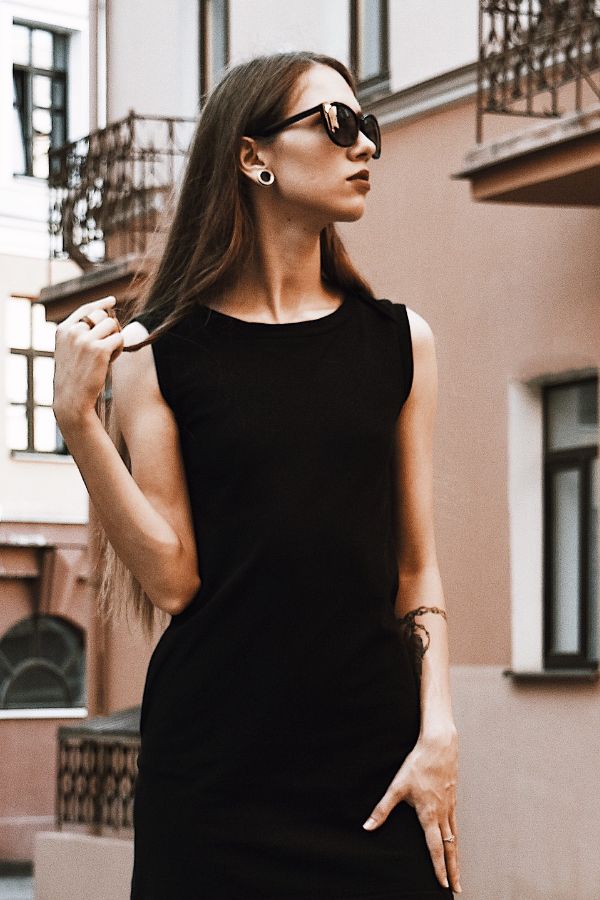 The Slouchy Chic Bias Slip Maxi Dress from Lily Silk is so good, I wouldn't think twice styling it with sneakers. KOTN's Bias Cut Slip Dress has a U neckline and an asymmetric hem that's figure flattering and effortlessly chic.
Try the hot pink Viana Slit Dress from Sophie Rue for a Barbiecore aesthetic. The Super Mini Scoop Neck Satin Slip Dress from ASOS Design has a wide scoop neck giving it a shift-like movement. Very cute.
Cowl Neck Slip Dress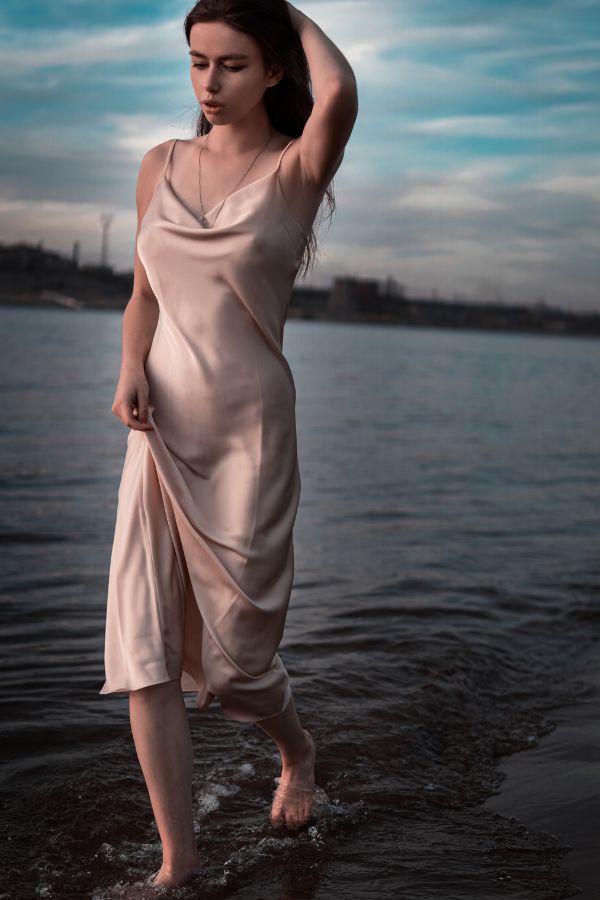 You definitely can't go wrong with the stylish Hadley Cowl Midi Slip Dress from ALLSAINTS as an addition to your capsule. The Valley Midi Slip Dress by Banana Republic Factory has the perfect slide slit and cross-back straps.
The Abstract Print Backless Midi Dress from Micas has a beautiful print and is perfect for a summer event or every day, eclectic style. The Cowl Printed Mini Dress from Skies Are Blue is flirty and fun in a handkerchief-inspired print.
Lace Slip Dress
Give the ultimate wow factor with the Lace Detail Cami Dress by Current Air or the Willia Lace-Trimmed Cutout Silk Maxi Dress by SIR. Express' Satin Floral Lace Trimmed Midi Slip Dress has a classic silhouette with lace trim and a pretty floral print on the front, which makes for fun styling. The Babydoll Slip Dress by Danielle Guizio is short and sweet with mini pearls and an A-line shape.
Long Sleeve Slip Dress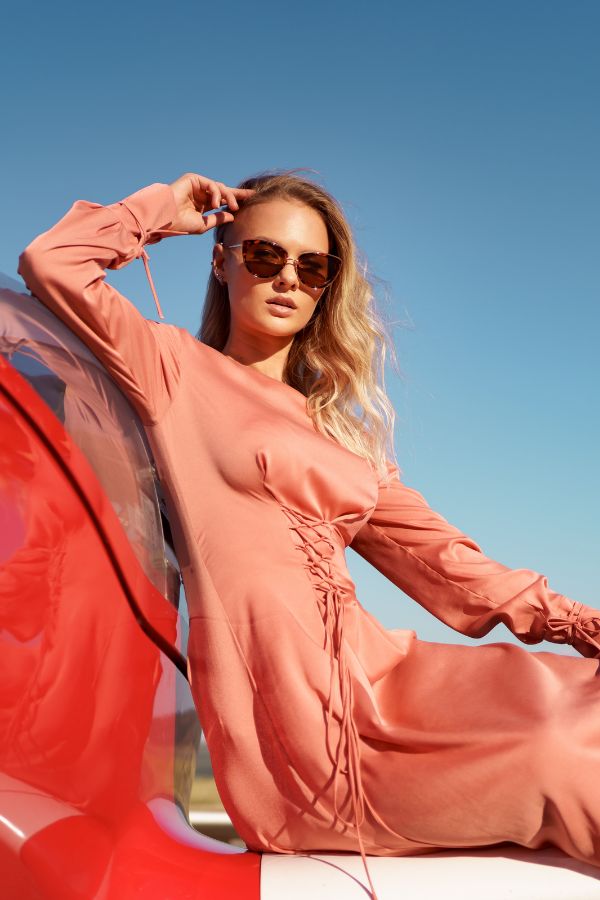 Monki's Long Sleeve Cross Back Dress is a wardrobe staple in a maxi length. The Catherine Satin Midi Dress by Velvet is a fresh take on a slip dress with a V back and flared sleeves.
Mango's Satin Slide Slit Dress is the perfect shade of medium pink for year-round styling. The Waterfall Neckline Dress from & Other Stories gives all the old Hollywood vibes with a gathered waist and covered buttons on the cuffs.
Related Post: Style Types: 5 Beautiful Pieces For Romantics
How To Style A Slip Dress For Wedding
A slip dress outfit is a great look for a wedding. Its minimal style enables you to keep things simple with a pair of heels and a clutch, or pile on the accessories to create something unique.
Slip Dress + Silk Scarf + Gloves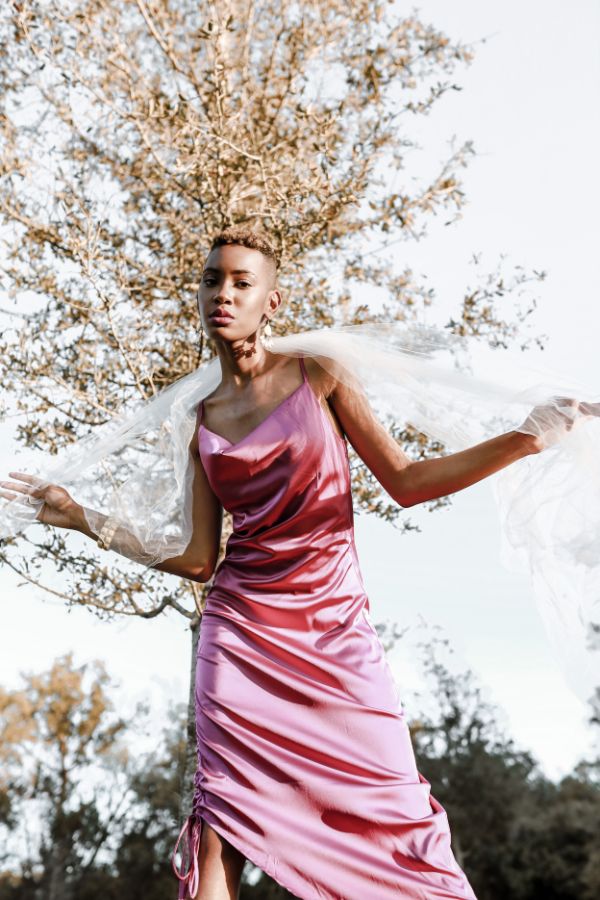 Slip Dress + Fur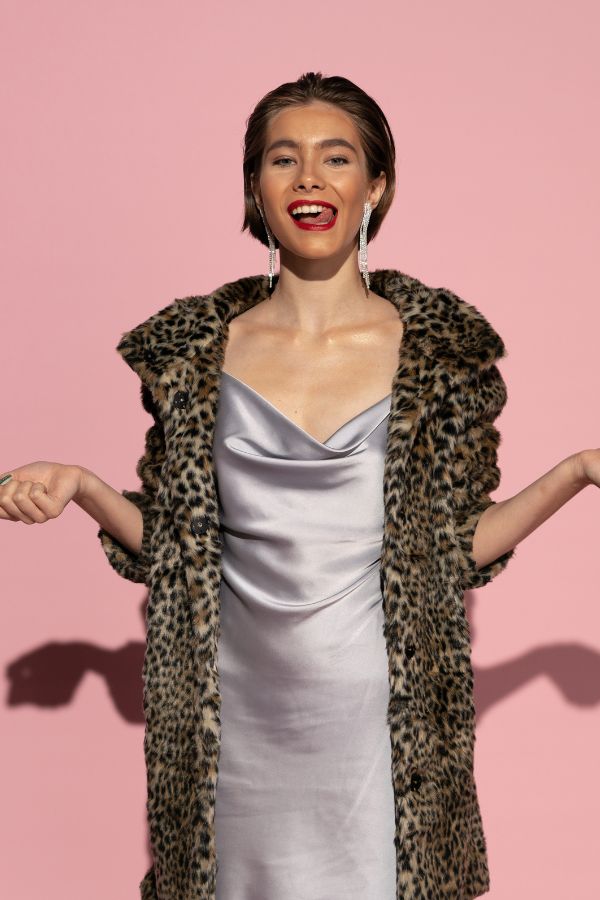 White Slip Dress For Bride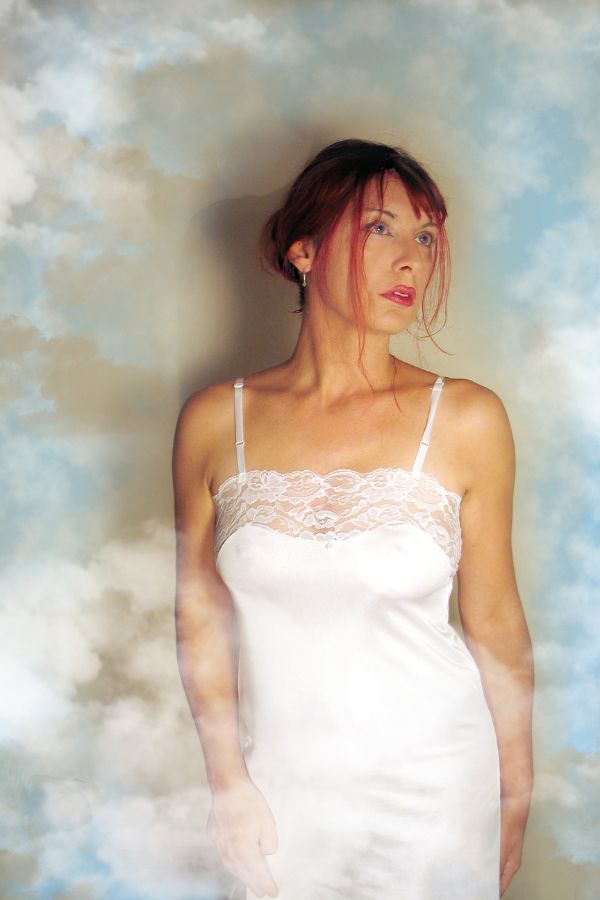 Slip Dress Maxi + Elegant Flats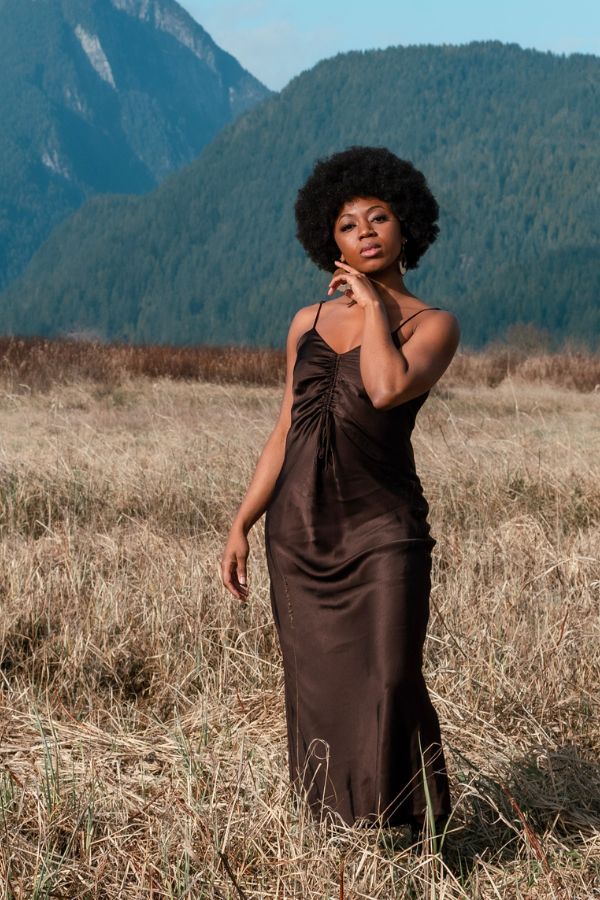 Asymmetric Slip Dress + Updo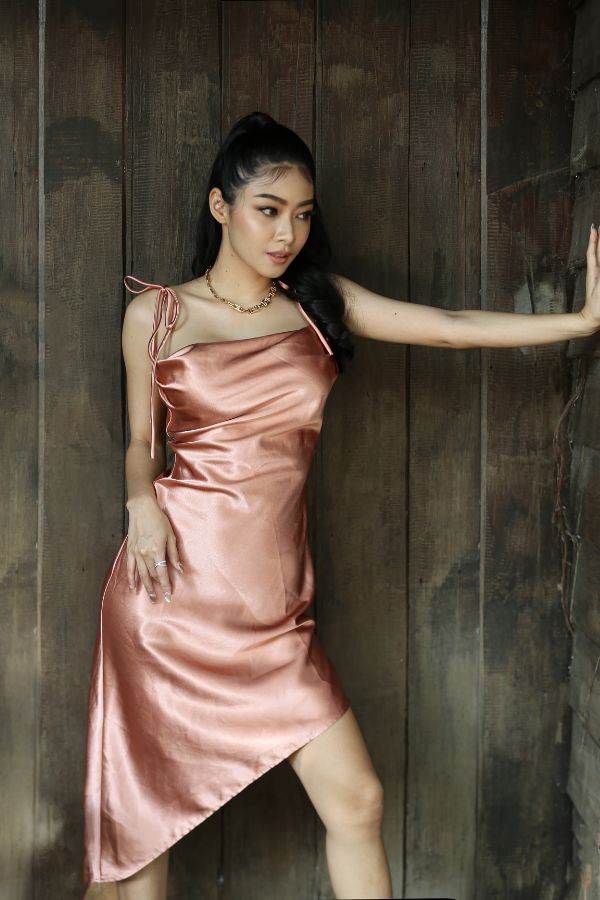 Matching Bedroom Separates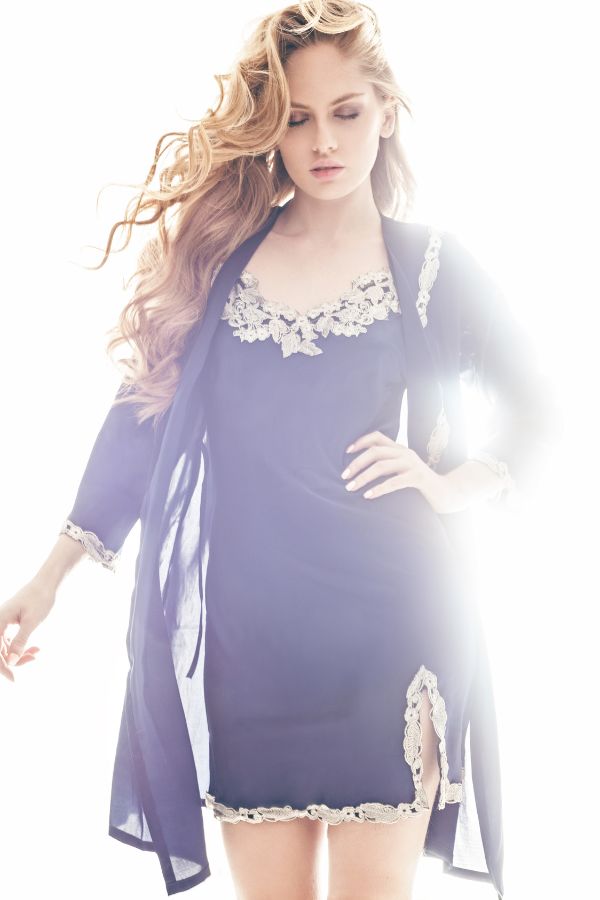 Related Post: What To Wear To A November Wedding
How To Style A Slip Dress For Work
If a slip dress makes it into your capsule wardrobe, definitely consider styling it for work. Here are some ideas for a smart casual and even business casual office environment.
Monochromatic Blouse + Slip Dress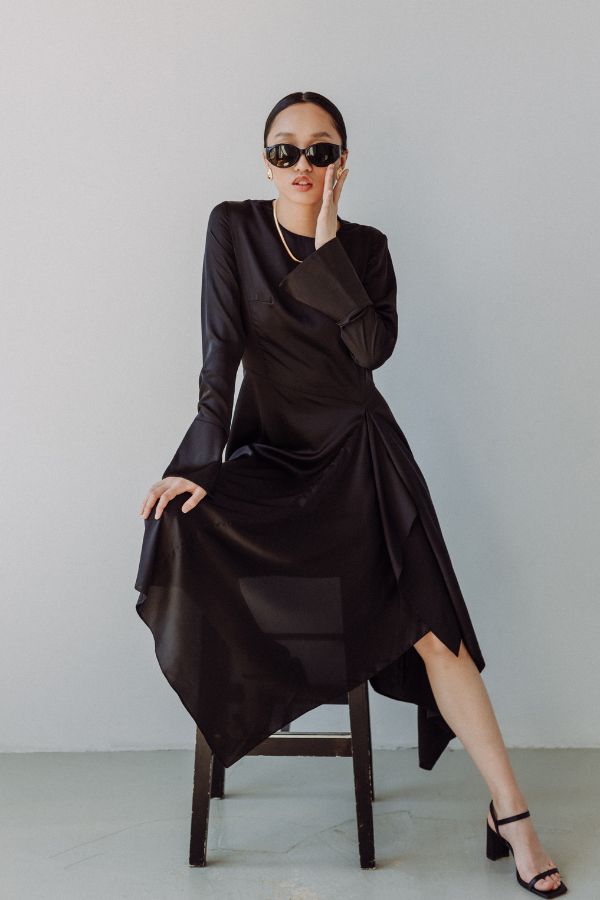 Slip Dress + Cardigan + Waist Belt
Take the same approach as belting a skirt with a slip dress. Style a shorter cardigan that's buttoned up like a blouse. Add a waist belt and cinch or even tuck the cardigan into the belt. Add ballet flats or tall boots and you're ready for the office.
Related Post: Create A Work Capsule Wardrobe With Only 15 Items
Slip Dress + Blazer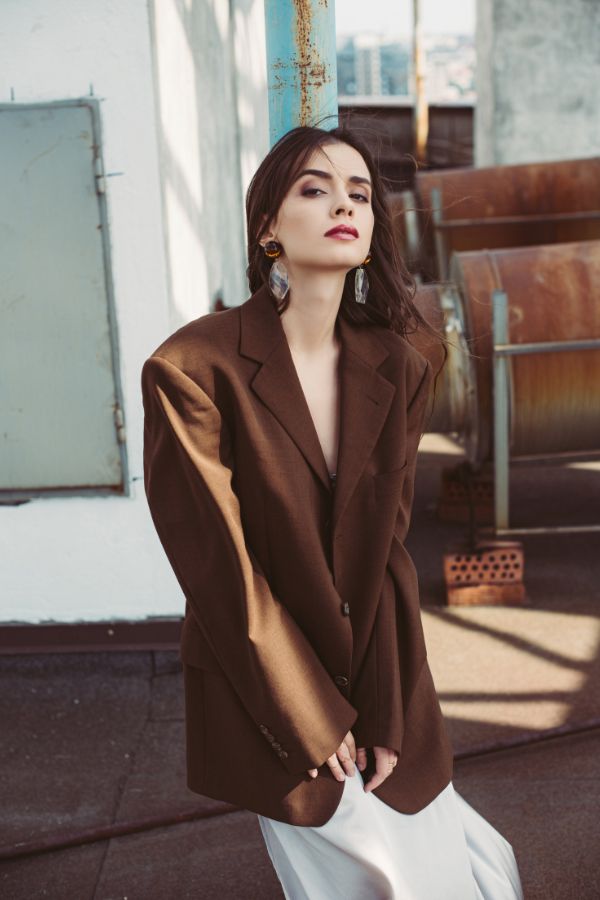 Long-Sleeve Slip Dress + Tall Boots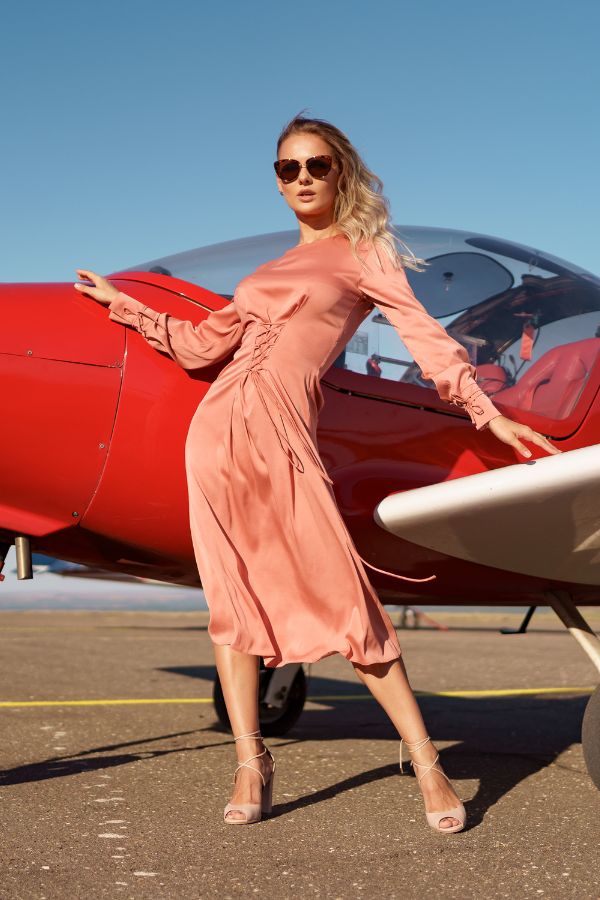 Lace Top + Obi Belt + Slip Dress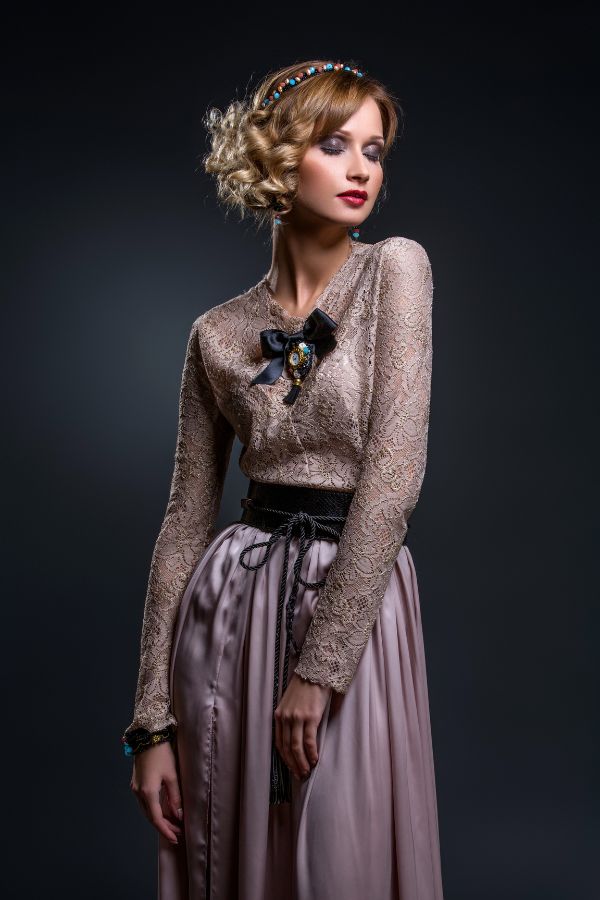 How To Style A Slip Dress For Evening
Slip dresses make amazing day-to-night pieces, and you don't need much to style with for a night out.
Slip Dress Belted With Matching Accessories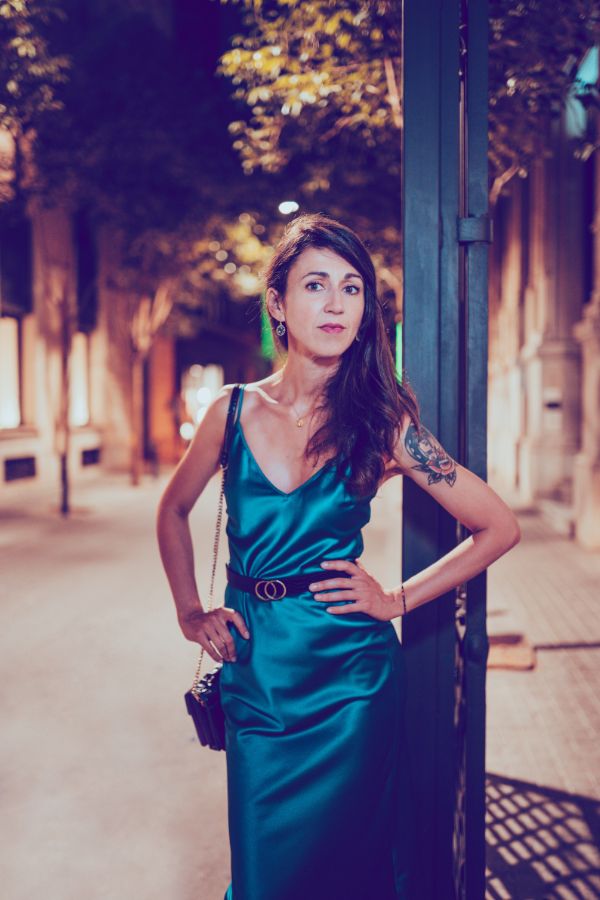 Slip Dress + Long Kimono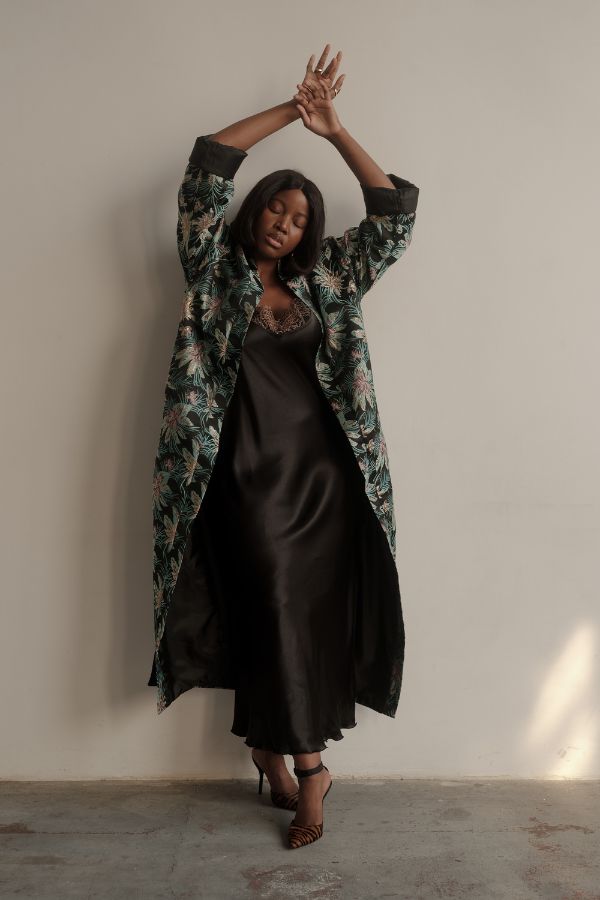 Slip Dress + Statement Necklace
Slip Dress + Fur Jacket
Related Post: The Secret To Elegant Classy Style
Casual Slip Dress Outfit
The great thing about slip dresses is that they can easily be dressed down with a t-shirt, sweatshirt, jacket, or sneakers, easily creating a chic, street style aesthetic.
Slip Dress Layered Over A Baby Tee
A slip dress layered over a baby tee (fitted t-shirt) is a classic 90s slip dress outfit. Choose a white tee or black tee for throwback vibes, or opt for a similar color to your dress. Combat boots are an easy choice to style with, or opt for a sneaker or loafer. Add a matching newsboy cap to complete the look for fall.
Slip Dress + Leather Jacket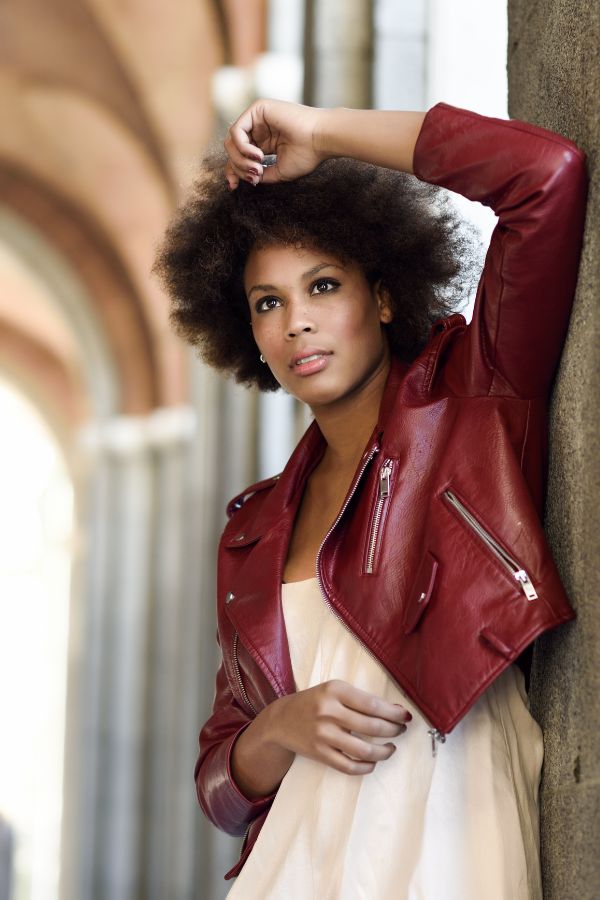 Slip Dress + Button-Down Shirt
Slip Dress Layered Under a Sheer Tunic or Tent Dress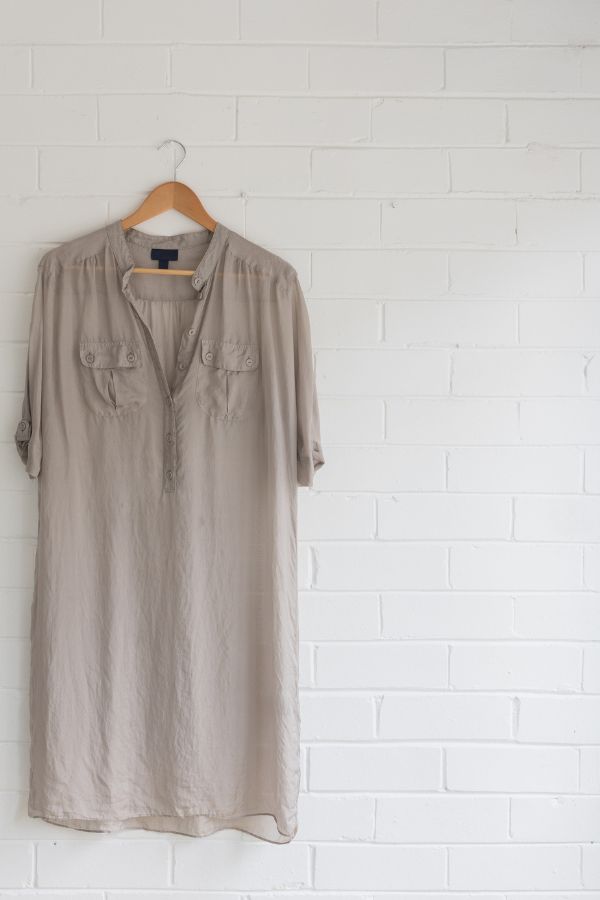 Related Post: What To Wear To A Comedy Show: Best-Dressed Style Guide
Slip Dress Outfit Summer
The one annoying thing about summer is that most beach cover-ups and other see-through items are limited to wearing with swimwear or bearing it all (which is not an option for some). This is where the slip dress shines in its ability to style these items for more than a few days of vacation.
Short Slip Dress + Wrap Top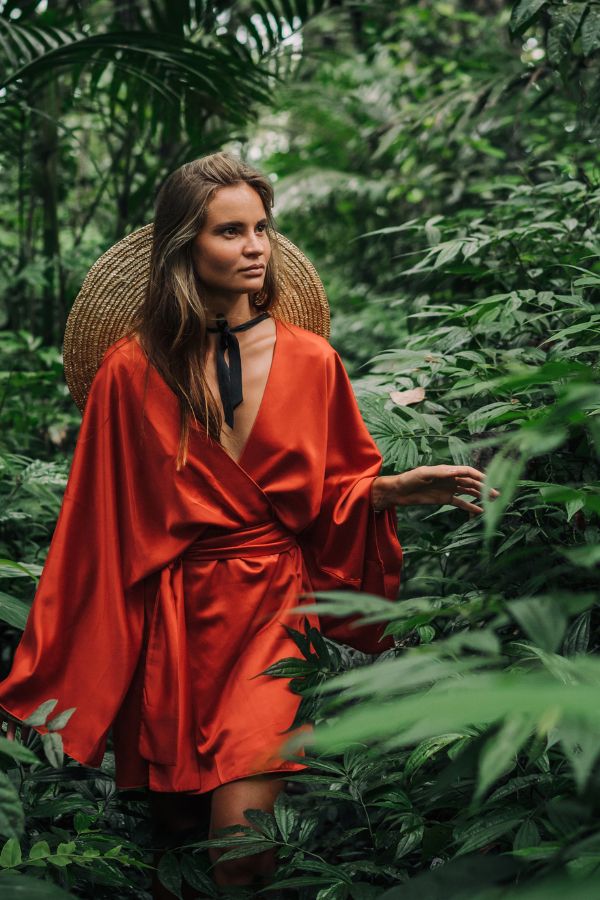 Slip Dress Under A Crochet Dress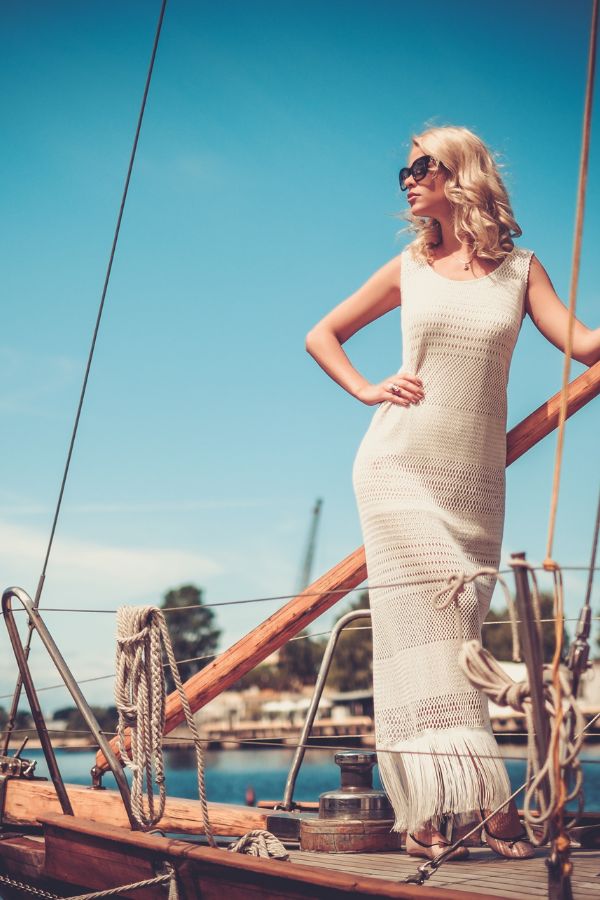 Slip Dress + Ankle Boots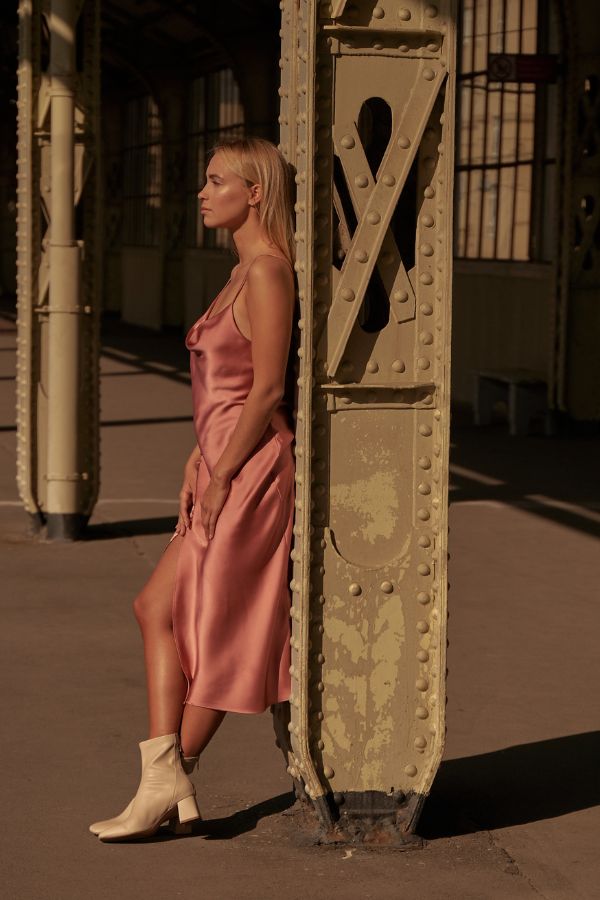 Slip Dress + Sheer Cover-Up
Beach Cover-Up + SLides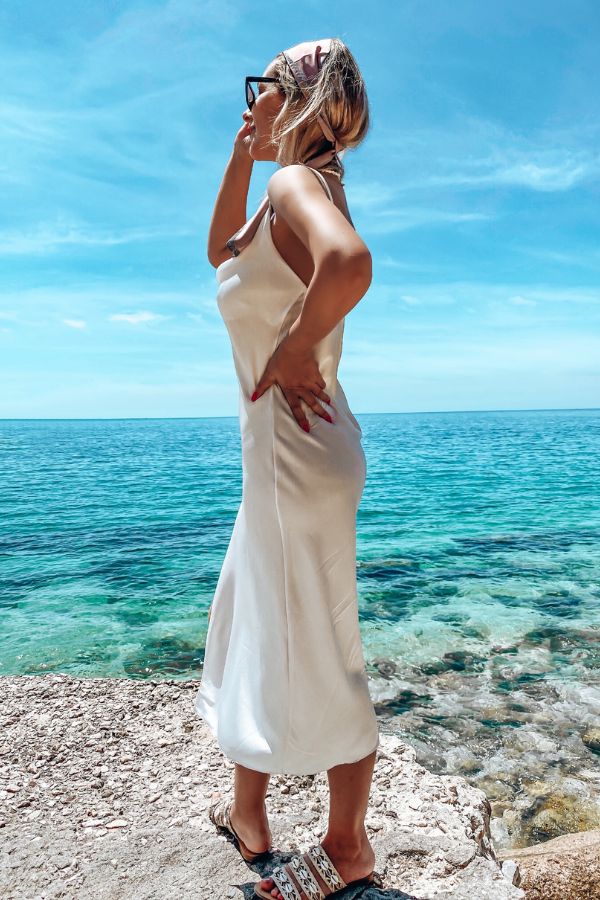 Related Post: What To Wear To The Beach | 20+ Stunning Beach Outfit Ideas
Slip Dress Outfit Fall
Layers are your friend when it comes to styling your slip dress outfit in fall. Coats, jackets, fitted tees, stockings, and boots are essential for comfort and embracing the glory of fall fashion.
Slip Dress + Tailored Coat + Lace-Up Boots
Slip Dress + Maxi Cardigan
Maxi cardigans (or coatigans) are the key to getting year-round wear out of your slip dress. Layer a fitted turtleneck underneath your dress for even more warmth.
Long-Sleeve Slip Dress + Cozy Scarf
Slip Dress + Vintage Jacket + Accessories
Related Post: What To Wear For Fall Engagement Photos
Slip Dress Outfit Ideas Winter
Lastly, we come to winter. If you're comfortable bracing the cold, you can layer appropriately to create a slip dress outfit for winter. I always rely on ultra-thin cashmere thermals under my regular clothes, which would look incredibly chic underneath a slip dress.
Slip Dress + Chunky Knit + Wool Coat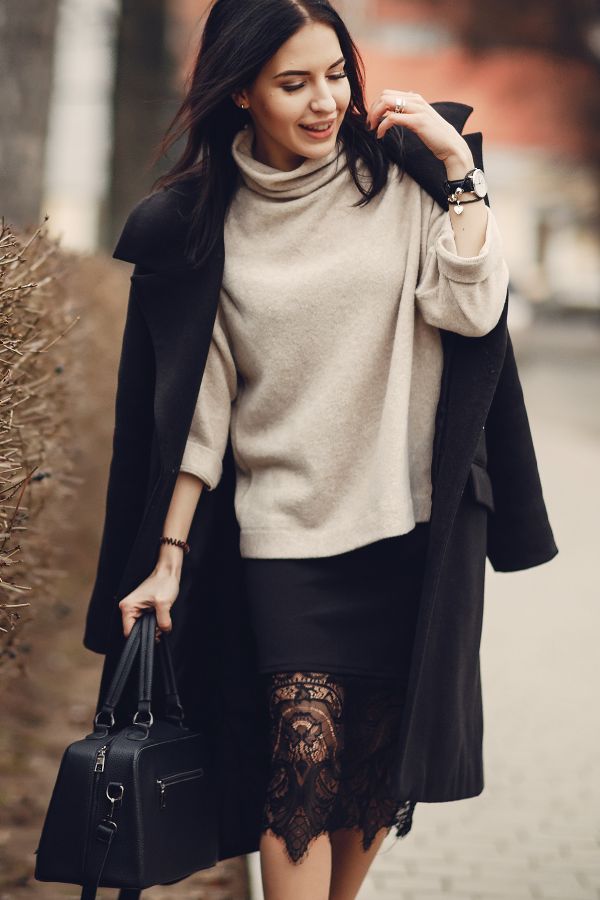 Slip Dress + Long Statement Jacket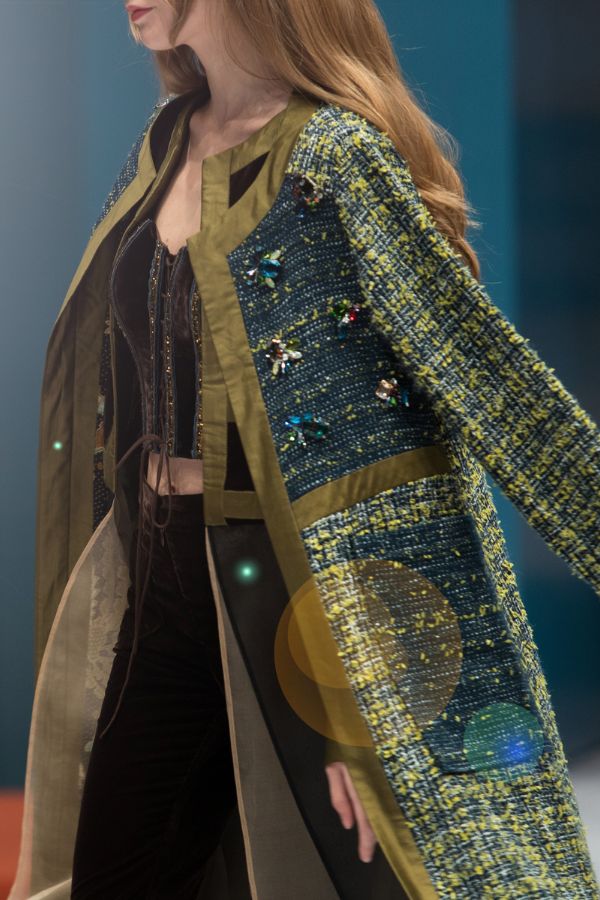 Slip Dress + Embellished Cardigan Or Cape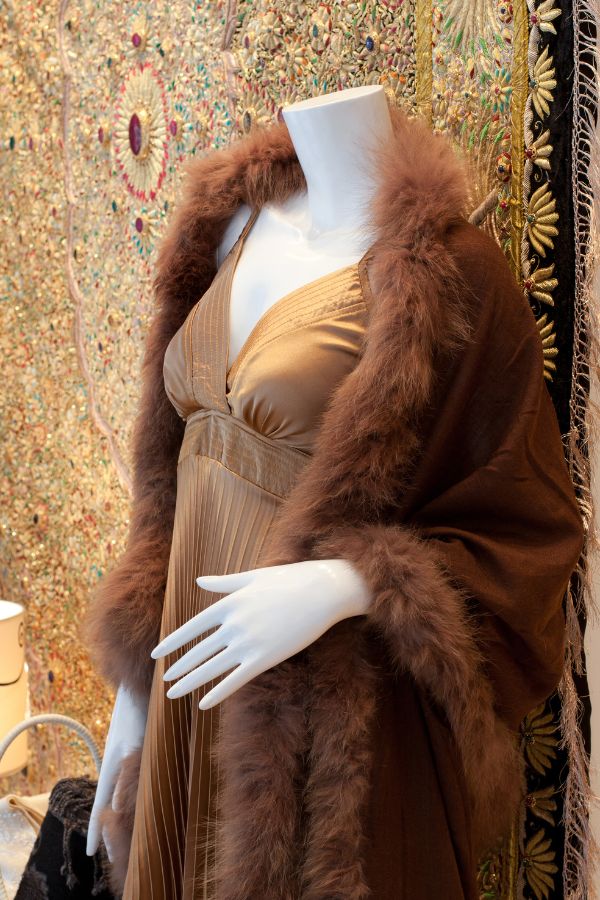 What's your favorite way to style a slip dress outfit? Comment below!
This post was all about a slip dress outfit
Related Posts: