Are you looking for the perfect bar outfits for your next night out? These stylish ideas will have you covered, no matter what kind of bar you're hitting up!
Whether you're doing a girls' night out, living the single life, or meeting your Tinder date the typical bar outfits from your bygone college years are not the aesthetic you're looking for these days.
The best bar outfits look classy, sexy, and youthful, all without looking like you're trying too hard.
These stylish outfits are the perfect inspiration to help you achieve an elevated and playful look on your next outing. Bottoms up, ladies!
This post is all about the best bar outfits.
Best Bar Outfits
Night Out Bar Outfits
The perfect bar outfits for your next night out are both elegant and sensual, with a bit of fun thrown in, too. You may be heading somewhere with an upscale dress code, so the goal is "dress to impress". Make sure you pair these looks with a dressier jacket or coat if the weather requires one.
Little Black Dress
Let's start with the classic "LBD", a little black dress. Your go-to dress that fits well, looks good, and is quick and easy to style with heels or flats and statement accessories. The key here is "little" meaning it shouldn't be over-designed, heavy, or hit below midi-length. The LBD is sexy because it's understated, but still compliments the shape of your body.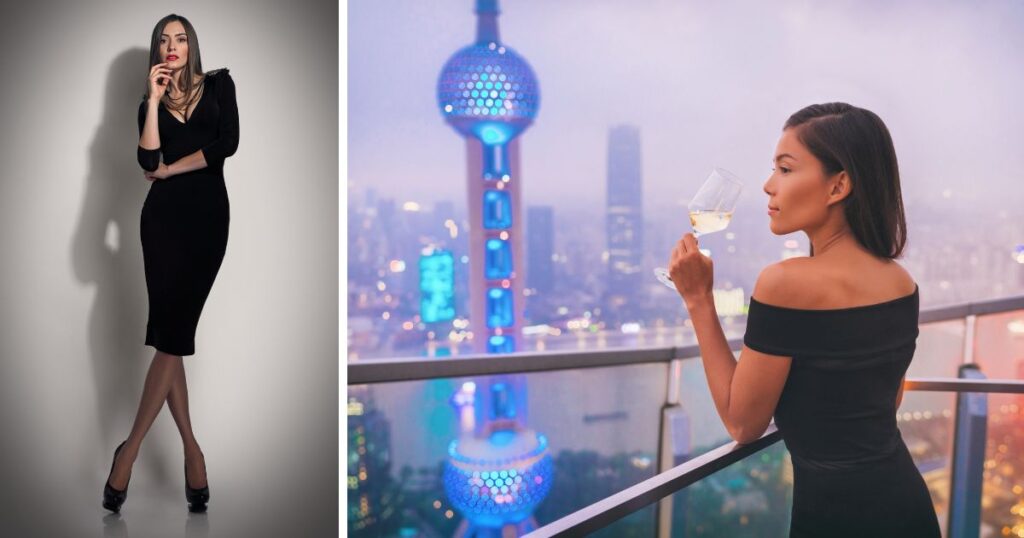 Find a similar little black dress here:
Flashy Dress
Almost the opposite of the LBD in terms of style is a flashy dress. This dress style does all the talking for you in terms of color, fabric, shape, and flair (yes, it has flair baby!). The dress should still compliment your body shape and shouldn't be too long, heavy, or bulky in fabric. You're at a bar where it could be crowded and hot, so you need some containment in your look. Keep shoes and accessories understated as your clothing is what's on tap tonight.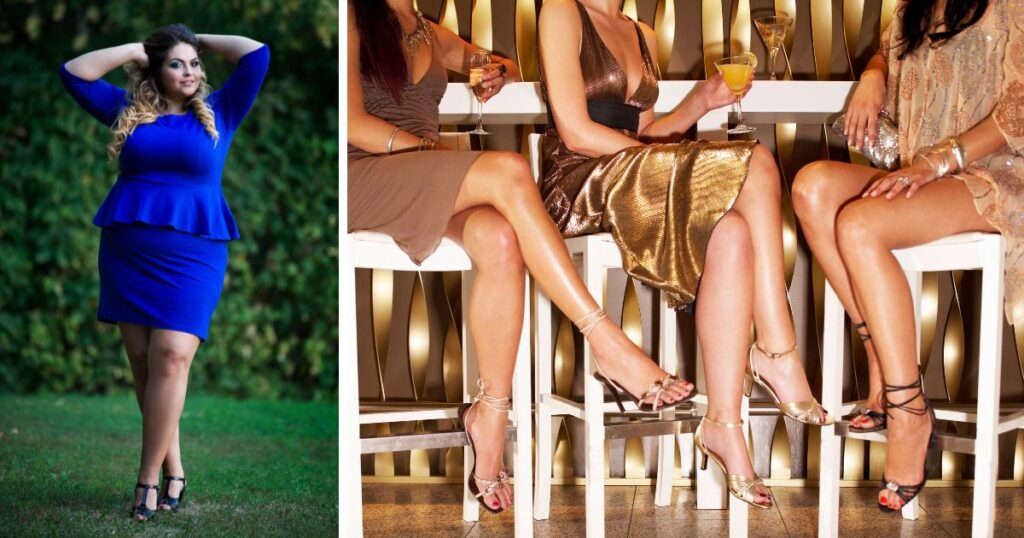 Find a similar flashy dress here:
Wow Jumpsuit Or Pants
Don't ever underestimate the value of a pair of statement pants or a jumpsuit. A statement jumpsuit or pants are similar to a flashy dress in that they make a statement when you walk into the room. They fit your body beautifully and simply look amazing in cut, color, and fabric. Moveable fabrics are also great to dance in. Pair pants with an understated top in a darker color as the spotlight is on the pants. Or go for matching separates to make an even bigger statement. Keep accessories minimal.
Related Post: How To Look Stylish Everyday | Style Tips Every Woman Needs To Know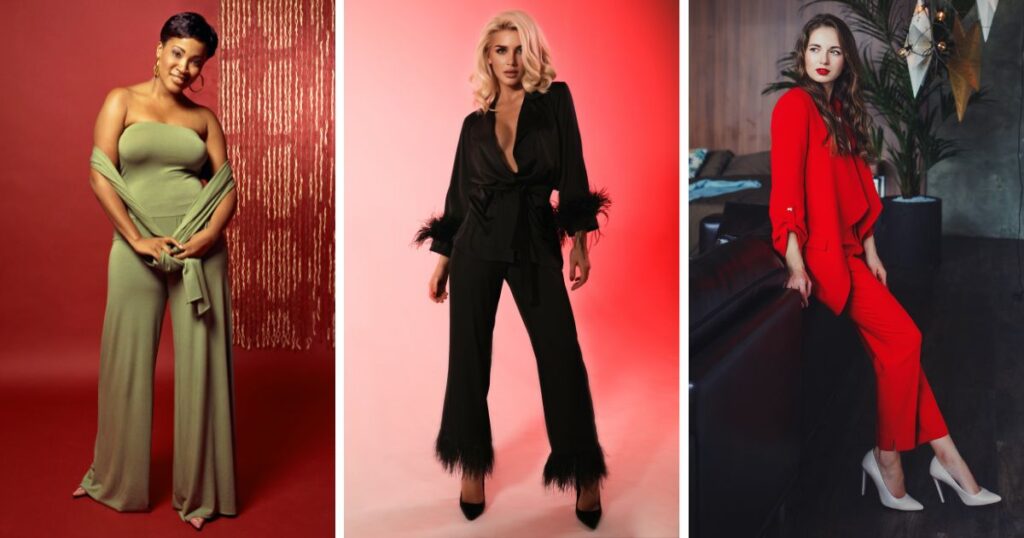 Find your perfect jumpsuit:
Cute Bar Outfits
Cute bar outfits don't require an upscale dress aesthetic but are flirty and playful.
Playful Top With A Short Skirt
You can't go wrong with a short skirt (above the knees) and a cute top at a bar. It's probably one of the most classic looks out there. Play with different tops like t-shirts to dress the look down or a knit top to dress it up. Avoid crop tops and super low necklines to maintain proper balance and symmetry (so you're not showing too much skin). Short skirts look best with over-the-knee boots, knee-high boots, pumps, sandals, or flats. Ankle boots will make your legs look shorter, so opt for a different shoe.
Related Post: Style Trends 2023 | What You Need To Know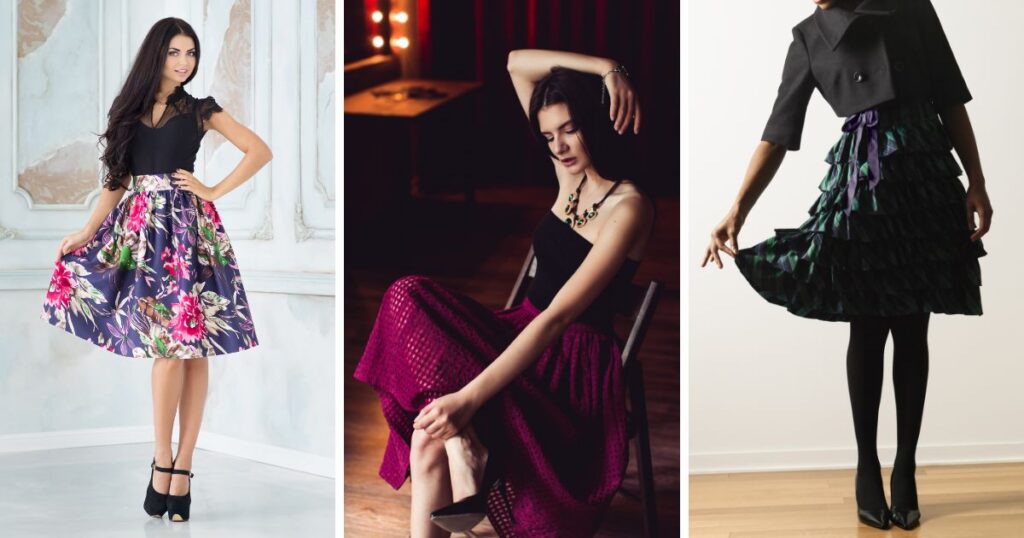 Find a cute skirt for your next bar outing:
Band T-Shirt With Black Jeans
You can't ever go wrong with wearing a cute band t-shirt at a bar. It's a great conversation starter if you're trying to meet people. A band t-shirt ensures you look casual and cool and when paired with black jeans, elevates your look. Take your look up another notch by tucking your shirt into your jeans and adding a belt.
Find the perfect pair of black jeans:
Feminine Top With Flattering Jeans
The perfect mix of feminine and fun is with a top or bodysuit that enhances your best parts, whether it's your shoulders, arms, neck, decolletage, or waist. Make sure it's a cut you feel comfortable in, so you can keep your focus on all the action around you rather than adjusting things. The jeans should flatter your figure, so find the best style for you in cropped, skinny, bootcut, wide-leg, or flared styles. The lighter the denim, the more casual you will look, and vice-versa.
Related Post: Denim Style Trends | The Best Jeans For Your Body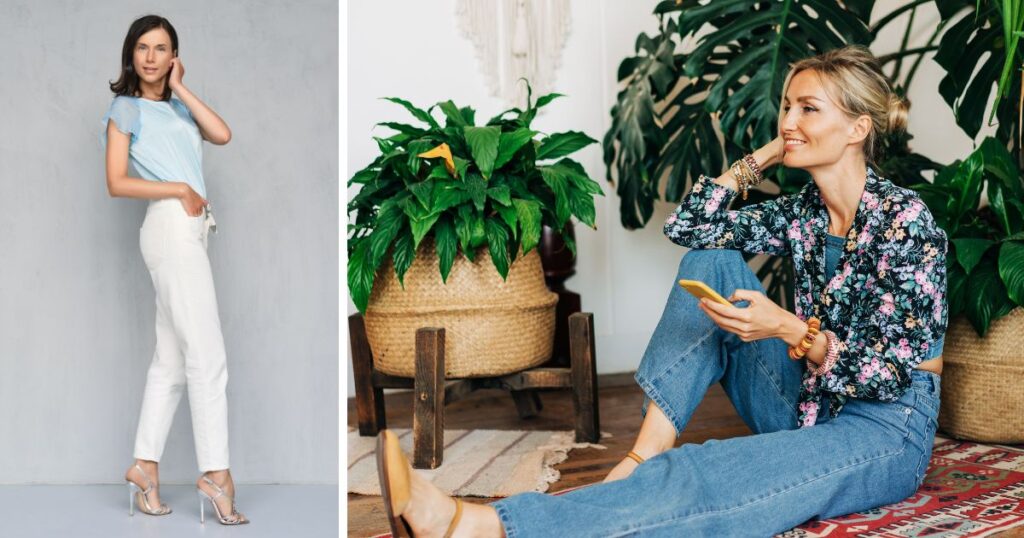 Find the perfect feminine top:
Winter Bar Outfits
Winter bar outfits can be tricky to style because of the temperature differences inside and outside as well as the coat check situation (and if it even exists). Research online or call the bar to confirm whether there's a coat check and dress accordingly, so you know what to expect when you arrive.
Related Post: Winter Wardrobe Essentials: 7 Key Items That Will Keep You Warm and In Style
Lightweight Sweater Dress With Heels
A sweater dress with tall boots or heels can look sexy and chic. Opt for fabric in ribbed cotton knit, or a lightweight cashmere or synthetic blend, so you aren't sweating buckets by the end of the night. Sweater dresses can come in alluring necklines, so you don't have to bundle up in a turtleneck if you want to show some skin. Belt the sweater dress to add shape. Pair solid colors with statement jewelry. Keep the dress length midi or shorter.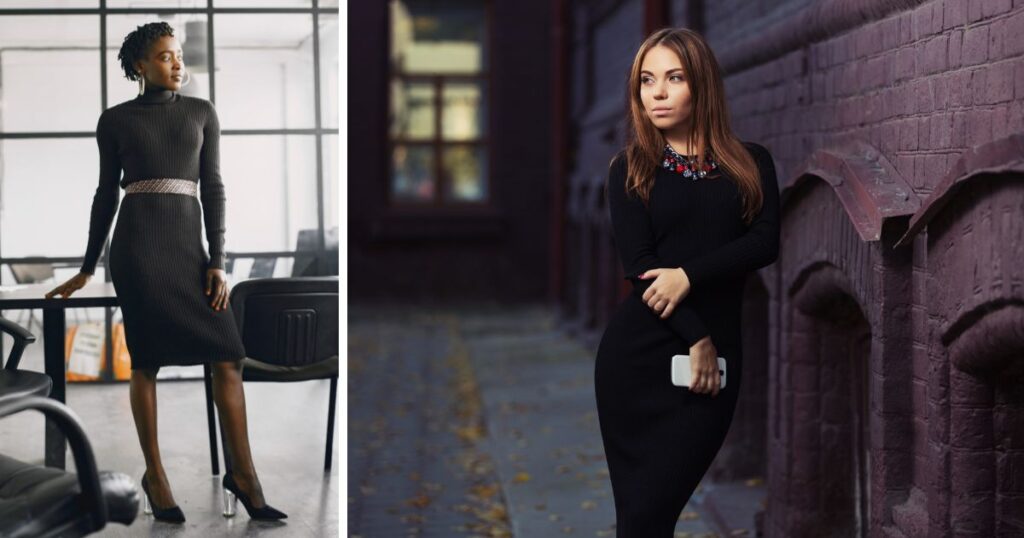 Find the perfect sweaterdress here:
Silk Blouse With Jeans And A Blazer
A silk blouse styled with jeans, and a blazer is one of the best bar outfits because it offers the perfect balance of dressy and casual. A lacey silk tank is great in warmer months, and in winter you can add a thin baselayer under a long-sleeve blouse. The elegance of the blazer balances the casual denim fabric for a chic evening look.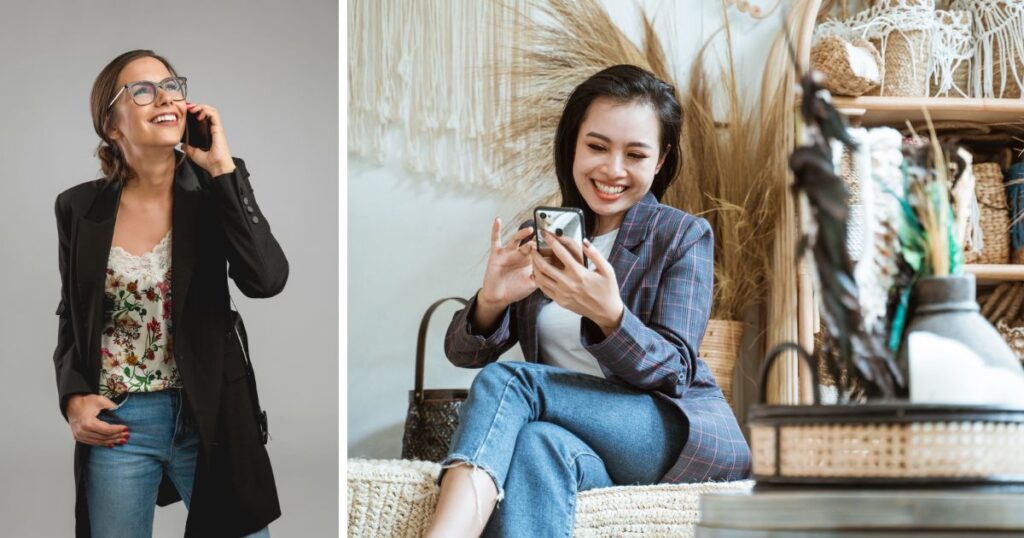 Find the perfect silk top:
Velvet Top With Leather Pants
Nothing says 'winter night out' quite like velvet. Add some youthfulness to your look with a fabulous pair of leather or leatherette pants. The thicker pant fabric will add warmth to your outfit, paired with the thinner velvet fabric on top. If you choose leather leggings without back pockets, make sure your top or jacket covers you behind to avoid an overly-sexy look.
Find the perfect velvet top for winter:
Country Bar Outfits
Heading to a country bar doesn't mean you always have to pull out the flannel and cowboy boots (unless you want to, then rock it, girl!). These country bar outfits will ensure you look both casual and stylish for a fun night out.
Related Post: What To Wear To A Concert | Best Concert Outfits For Every Season
Chic Button-down, Jeans, and Western-Style Boots
This look trades in the flannel shirt for an upgraded button-down in cotton, Tencel, silk, or silk-like fabric. Opt for a relaxed style for comfort and moveability. Tuck or partially tuck your shirt into a cute pair of bootcut or flare jeans. A versatile western-style boot can be worn more often than a cowboy boot, and you can add a higher or lower heel as you please.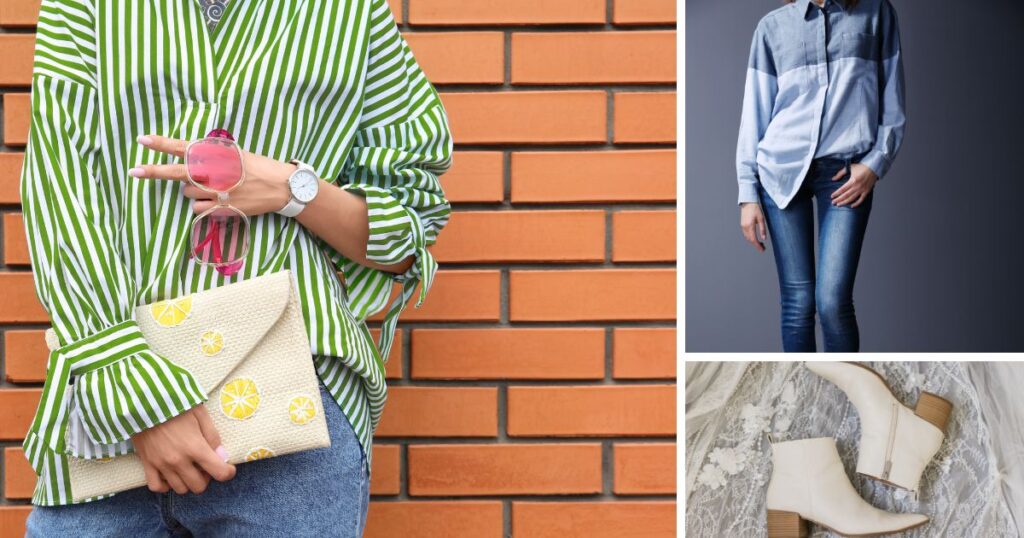 Find a chic button-down shirt for your country bar outing:
Floral Dress With A Leather Jacket
A floral dress fits the scene of the countryside, and a leather jacket (like this gorgeous vegan one from LaBante London) adds edge to the look in the evening (and helps keep you warm if it's cool). Keep accessories minimal with this look.
Find the perfect floral dress to wear:
Boho Skirt With A Fitted Top
If you're going to a bar where there will be music and dancing, it's always fun to wear an outfit that moves with you (as mentioned earlier). A bohemian-style skirt is feminine, casual, and the perfect length for twirling and swinging without bearing all. Pair the loose skirt with a fitted top to balance your look and tuck or belt it into your skirt.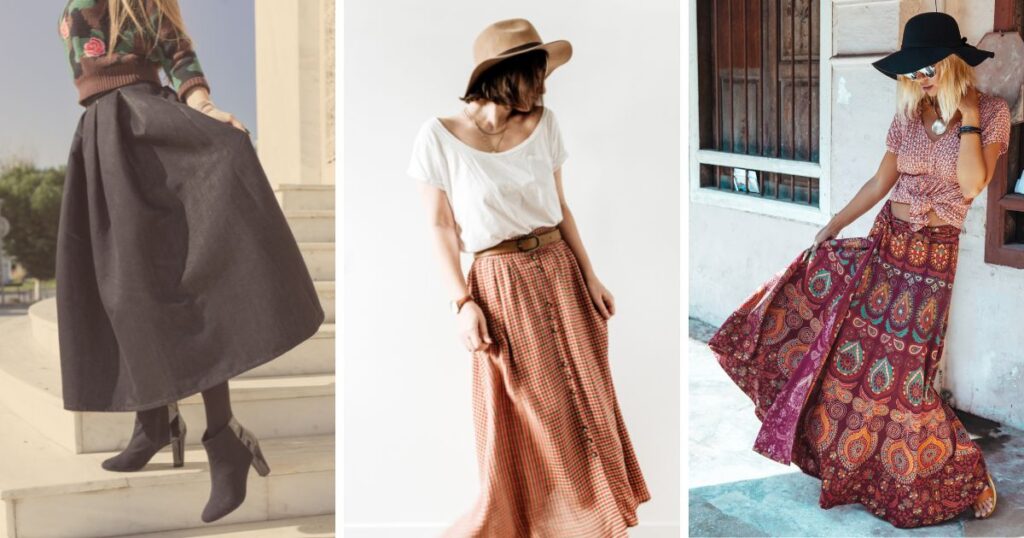 Find the perfect boho skirt here:
Summer Bar Outfits
Ah, summer. These are the nights you want to keep cool without showing too much skin. Here are the best summer bar outfits for that.
Palazzo Pants With An Understated Top
Palazzo pants are pants with super-wide legs that flare from the waist out. They come in flowy, breathable fabrics that move beautifully when you walk and dance. Palazzo pants are true "wow" pants and are perfect for summer nights. Pair your statement palazzo pants with an understated sleeveless top, fitted tank, or tube top.
Find the perfect pair of Palazzo pants:
Flirty Summer Dress
A flirty summer dress in a fun color or print looks very fashionable on a summer night. Flowy fabrics like silk and chiffon paired with a strappy heel create a romanticized look. A slinky jersey fabric looks great in a bodycon shape with a pair of wedges or platforms.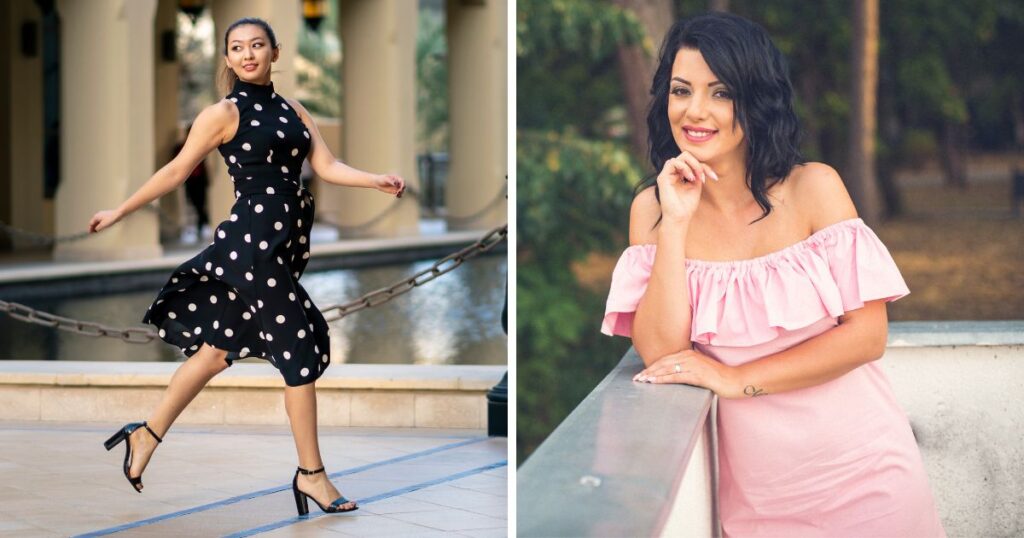 Find the perfect summer night dress here:
Luxurious Shirtdress
Look no further than a shirtdress in a luxurious fabric for a more conservative (but not boring!) bar outfit. Fabrics in silk, synthetic satin, or cotton sateen (cotton with a sheen) elevate the look of a shirtdress for going out. Belt or tie your shirtdress to enhance your body shape. Try a belt or wrap tie similar in color to the shirtdress for that elegantly tonal look. Thin belts help to keep your look cool and lightweight for summertime.
Related Post: 11 Amazing Summer Wardrobe Essentials You'll Wear Year After Year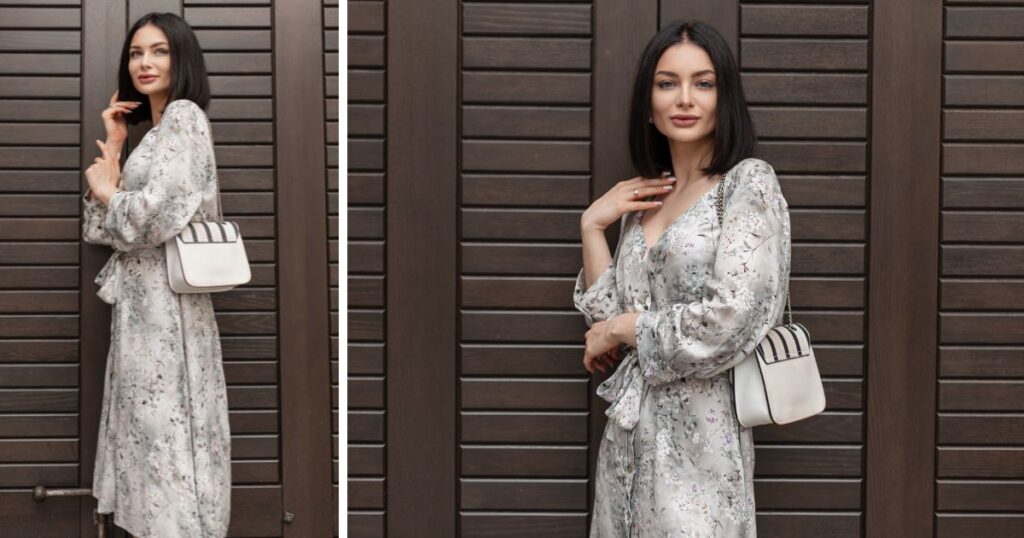 Find the perfect luxurious shirtdress here:
This post was all about bar outfits
Related Posts: