Looking for outfit inspiration for what to wear to a bridal shower? This style guide will help you find the perfect outfit for the event, whether you're a guest or a beautiful bride-to-be!
You have options regarding what to wear to a bridal shower. There are so many combinations for a stylish bridal shower outfit from dresses, jumpsuits, pants, and skirts.
Here are style guidelines and chic outfit ideas for what to wear to a bridal shower, whether you're a guest, a bridesmaid, or the lovely bride herself to ensure you look your best on this special occasion.
This post is all about what to wear to a bridal shower.
Bridal Shower Outfit Ideas
What To Wear To A Bridal Shower As A Bride
Let's begin with the most important outfit, the bride-to-be! This is your special day, so what you say goes. Most brides choose an outfit that embodies a total bridal aesthetic, in white, ivory, or cream.
If you really want to shine, choose the bridal color that complements your skin undertone. Brides with cool undertones should go with a white outfit while brides with warm undertones should go with an ivory or cream outfit. Brides that have a neutral undertone can go either way. The same idea goes for jewelry. Cool undertones look best in silver while warm undertones look best in gold or even rose gold.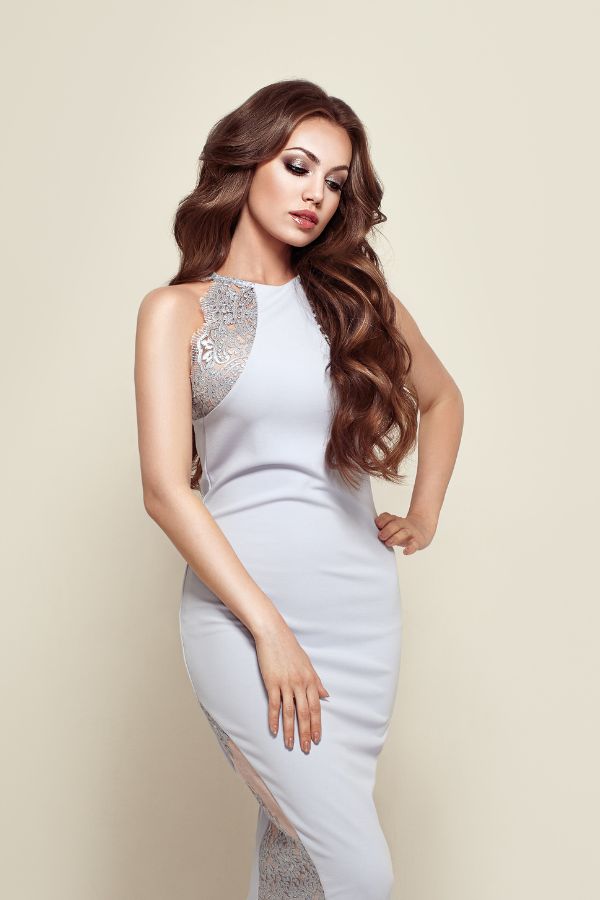 If you're unsure of your skin undertone, compare outfits in white and ivory and see which brightens your face (or dulls your face). The one that brightens it is the winner! Learn how to find your skin undertone in the link below.
I love this ultra-feminine Karolina Dress by Alamour The Label, with a sweetheart neckline and graceful, puffed sleeves. The Claudita Dress by MISA Los Angeles is absolutely stunning for the boho bride. The Carina Mini Dress from Sophie Rue wows with an open tie back and is perfect for styling with some statement heels, like the Everyn High Heel by Jessica Simpson.
Related Post: 10 Elegant Style Tips To Look More Sophisticated
If you want to wear color, add a pop of color with a pair of heels. Or try a pastel dress in your favorite shade. There are no rules for what you can wear, as long as you feel AMAZING!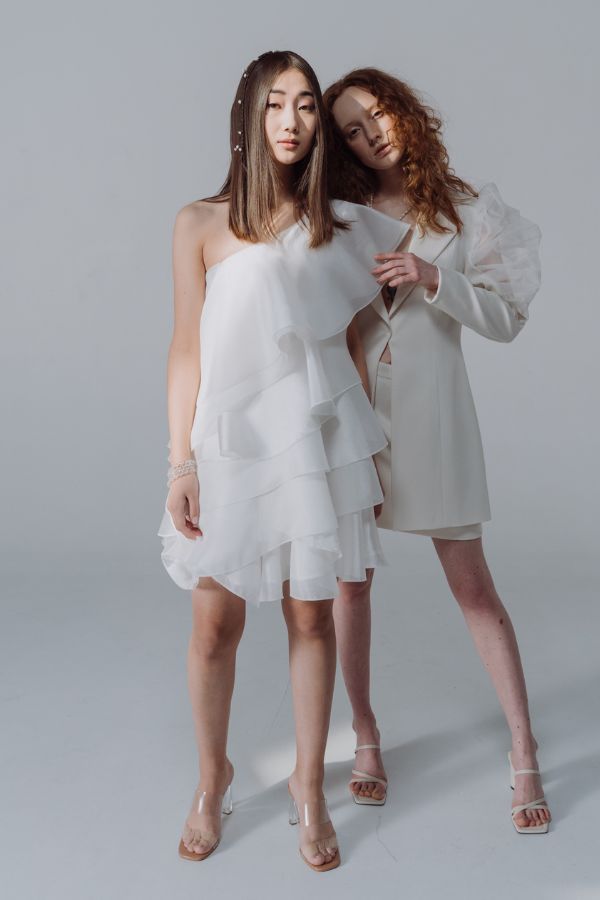 Go modern with matching suit separates and a classy updo. Silk is the perfect fabric for a special event, plus it's breathable on warm days. The Kanika Heels from Dolce Vita are the perfect touch in vanilla silk with pearl straps.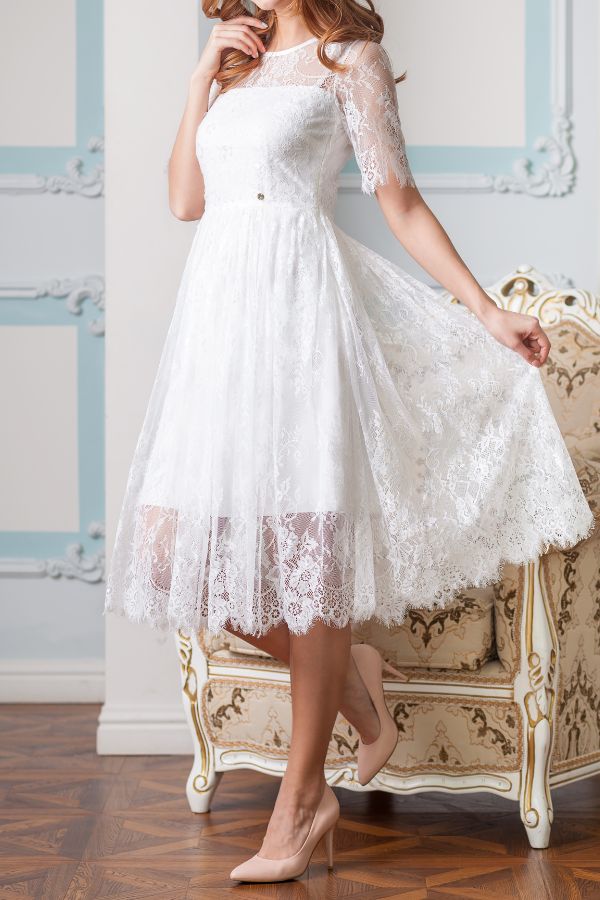 You can never go wrong with a feminine shirtdress in a luxurious fabric. Zimmerman is known for their lacey shirtdresses or try something with cutouts and fun embellishments, like the ivory Ginger Dress from Heidi Merrick. Try a mini blazer dress, like the Boss Lady Dress by Katie May. Try an A-line sweater dress in the fall or winter when it's chilly for what to wear to a bridal shower.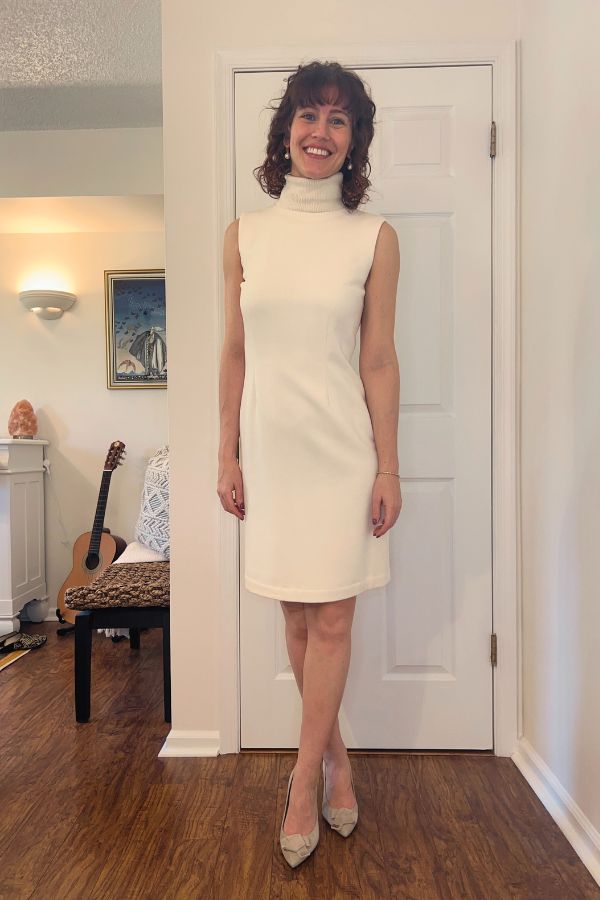 An elegant one-shoulder dress like the Manhattan One-Shoulder Midi Dress by Marcella is sure to wow in the cooler months. The Satin Blazer by Favorite Daughter is the perfect jacket to wear to your special event and a great investment piece to wear for years to come. Let's not forget boots in the cooler weather, and the Gigi Bridal Boot from Emmy London are super cute!
What To Wear To A Bridal Shower As A Bridesmaid
A bridal shower is all about honoring the bride and making her feel special. You've been hand-selected as a bridesmaid, so you should dress up for the occasion. Confirm with the bride what she's wearing first, so you can choose a different style than hers. Avoid white, ivory, and cream as those are reserved for the bride unless she specifies.
Follow the dress code if one is provided and avoid any style or color that screams bridal because all attention should be on the bride. Dresses and skirts are best for what to wear to a bridal shower as a bridesmaid. Opt for styles anywhere from maxi length to above the knee, but keep it classy, like the ultra-feminine Tie-Neck 2 Tiered Mini Dress by Lily Silk x Charis. A dressy jumpsuit, like the Satin Tie Shoulder Jumpsuit from Skies Are Blue, is also a great choice and covers the legs in the cooler months.
Related Post: How To Improve My Fashion Style: 3 Best-Kept Secrets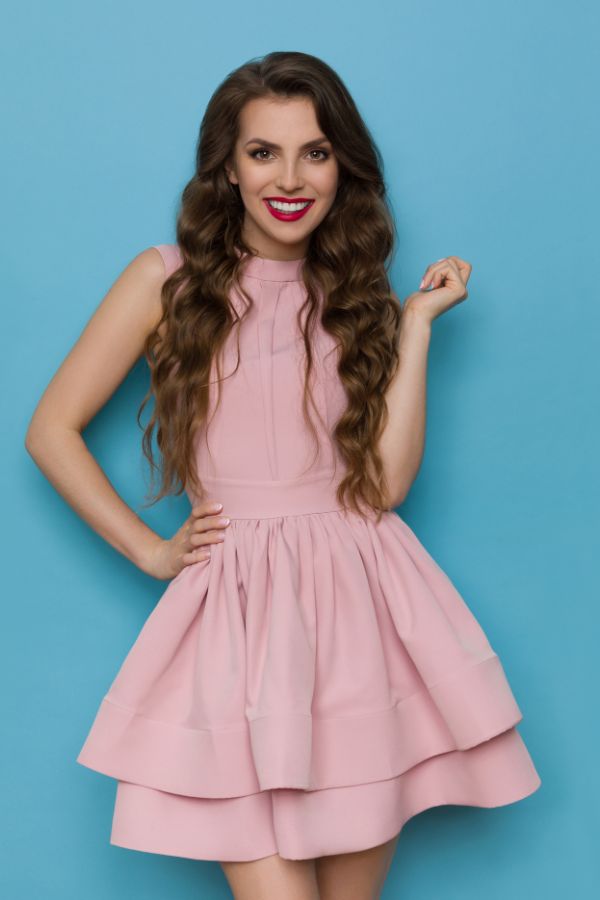 Avoid shorts, mismatched separates, jeans, and other casual looks. If the dress code is specified as casual, opt for a wrap-style dress like the gorgeous Coco Wrap Dress from Never Fully Dressed, a maxi dress, or a linen dress with a pair of boots or sandals instead of pumps. A blazer is the perfect jacket for a dressy or casual atmosphere.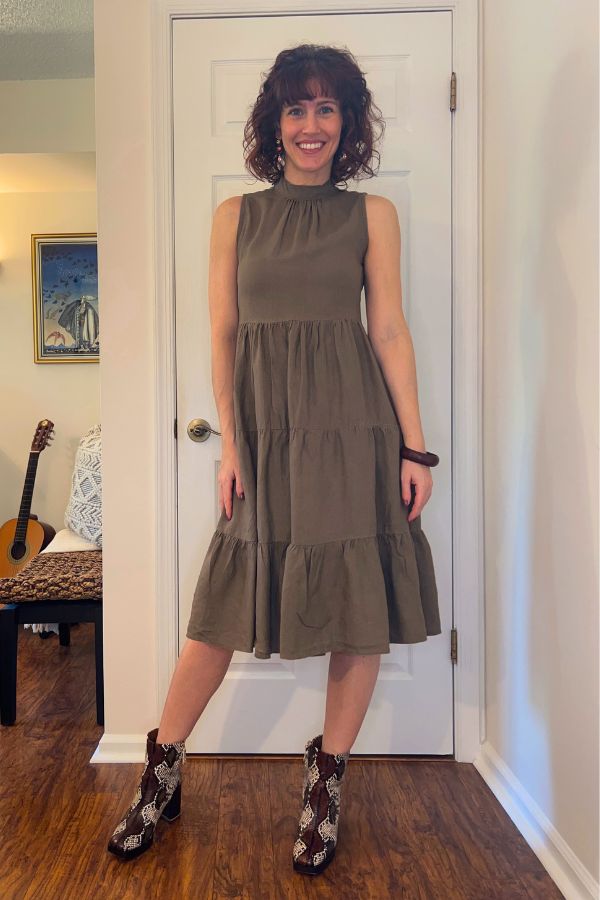 Bridesmaids are usually involved in the setup and takedown of the bridal shower as well as facilitating games and gift opening, so you'll want to make sure your outfit is one you can bend over in, kneel, and carry heavy items in. For this purpose, avoid styles that are too tight, short, or low-cut.
Bring a pair of comfy shoes to set up and take down the decorations, and switch into proper footwear before the shower starts. The Melia Pointed-Toe Striped Flats from Vivaia are breathable and wearable for setup/takedown.
What To Wear To A Bridal Shower Tea Party
A bridal shower tea party is more formal than a typical bridal shower. The dress code can be anywhere from smart casual to formal, so best to confirm with the host if it's not specified on the invitation.
You'll want to wear cocktail attire better suited for daytime such as cocktail dresses, shirtdresses, modern skirt suits, and tailored jackets (Kate Middleton vibes). The Livia Printed Cut Out Back Midi Dress by Reiss is both modern and elegant while The Somerset Maxi Dress Cutout Edition from Anthropologie is lightweight and airy.
You can also wear a nice pair of trousers or a skirt with a matching blouse. Try the Komi Linen Pant from Veronica Beard or the Carefree Crepe Pleated Trousers from Spanx. Think of a tea party as a type of daytime cocktail party that's more conservative in the sense of dressing feminine, without being sexy or promiscuous.
Related Post: Style Types: 5 Beautiful Pieces For Romantics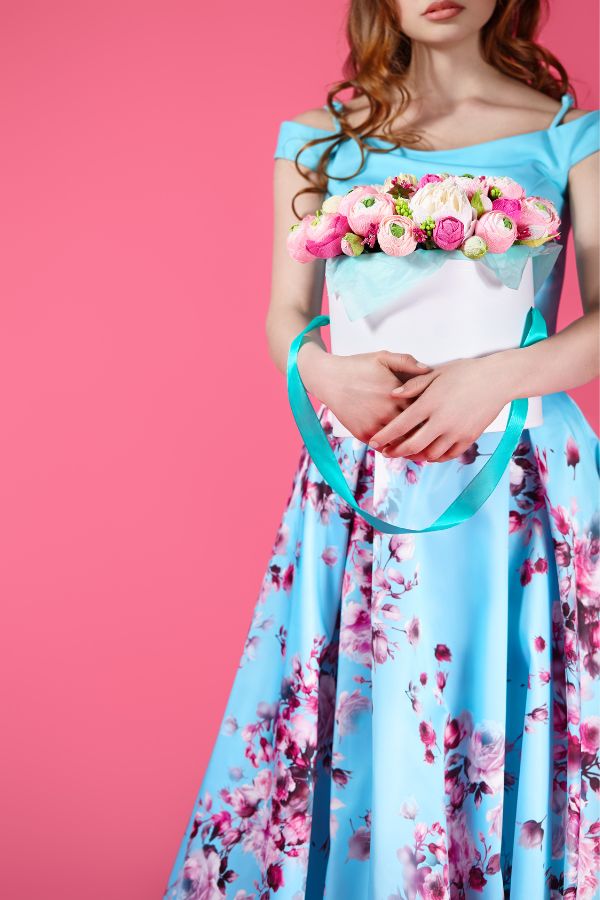 Opt for brighter or softer colors as opposed to black, navy, and other dark shades that are better suited for evening parties. Florals, polka dots, lace, bows, peplum, and tweed are appropriate styles for what to wear to a bridal shower tea party. I love the youthful vibes of the mesh Landscape Print Strapless Maxi Dress from Micas.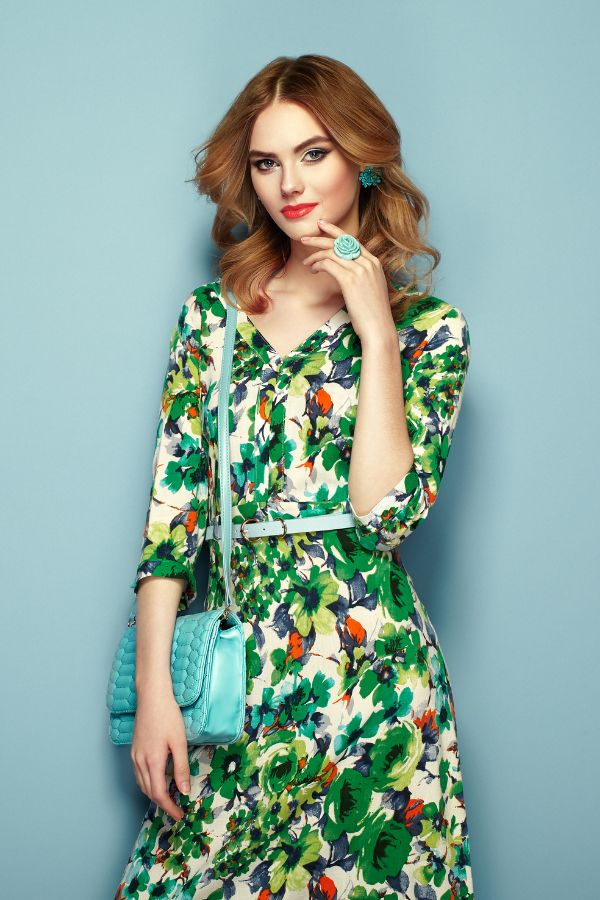 Traditionally, hats were worn for tea, so don't miss out on the opportunity to style a matching hat or fascinator with your outfit, like this elegant one from Babebeyond. Go for a total vintage feel with the Audrey Hepurn Straw Hat from Tudoy Weaving Dreams or the more modern Spencer Boater Hat from Lack Of Color. Wool hats are suitable for cold weather (October through March) while straw hats are suitable for warm weather (April through September), but it's okay to break those outdated rules to create the perfect outfit!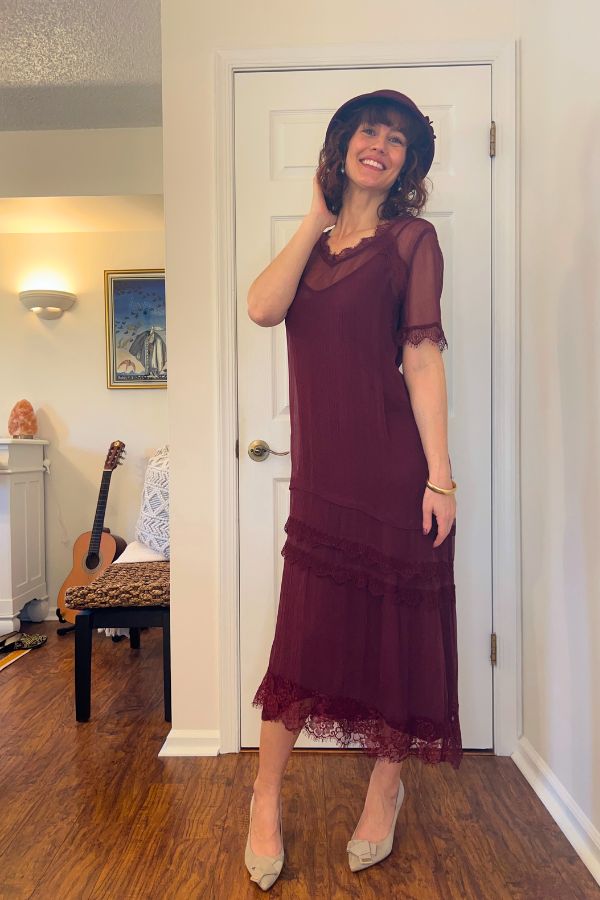 For jewelry, try simple pearls, gold, rose gold, or silver as opposed to flashy gemstones that are worn in the evening. Try the understated Venus Gold Hoop Earrings With Pearl Charm by Amadeus or the Layered Mini Hoop Pearl Earrings by J. Crew. Don't forget those lace gloves, ladies! Seriously, have fun with your outfit!
What To Wear To A Bridal Shower Brunch
The dress code for what to wear to a bridal shower brunch or lunch is dressy casual unless specified or the venue is upscale. Dressy casual attire is more formal than casual but appropriate for daytime events.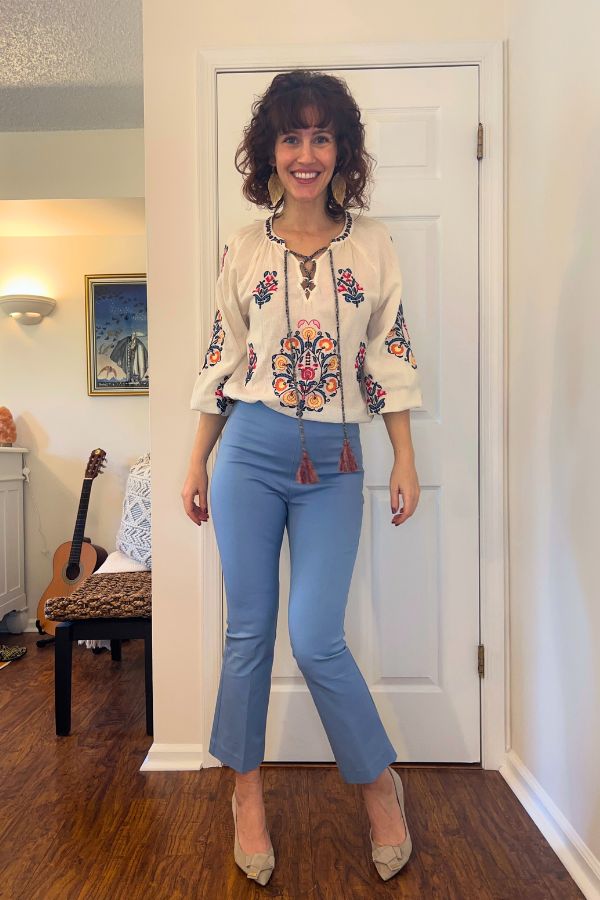 I like to think of dressing for a best friend's birthday luncheon at a cute, outdoor restaurant. Anything from sundresses, midi dresses, maxi dresses, trousers, blouses, skirts, matching sets, and pantsuits is appropriate for the event. I love the Helga Sweater Dress by Bailey 44 with whimsy perforated detailing for spring and summer. You can even wear a cute linen set, like the Sweetheart Linen Cropped Top and the Bias Linen Midi Skirt from Boden with a classic espadrille from Castaner.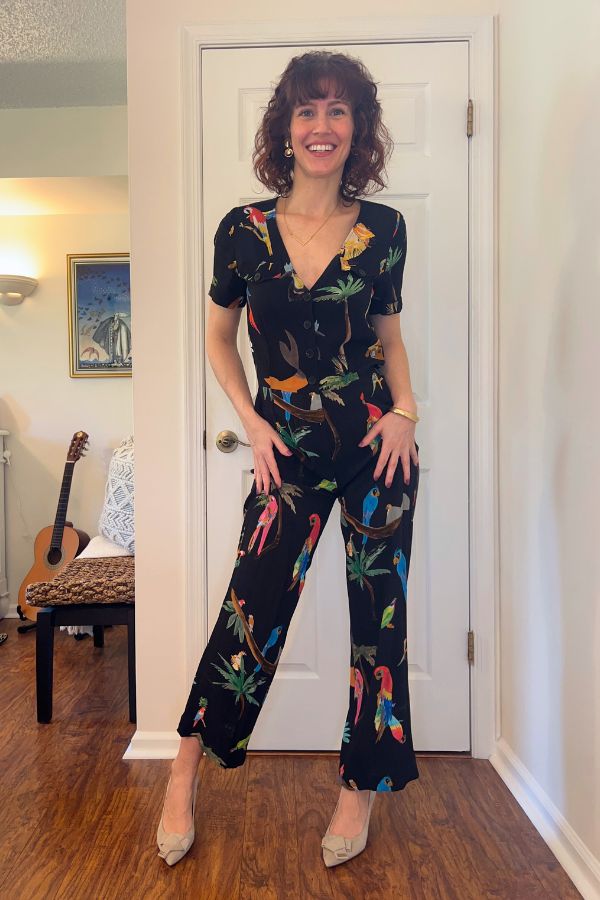 Be playful and have fun with your style without dressing inappropriately, like the simple and playful Garden District Wrap Maxi Dress from Lulu's. More information on the specific dress codes can be found in the article below.
Related Post: What Dresses To Wear To A Wedding: Summer Edition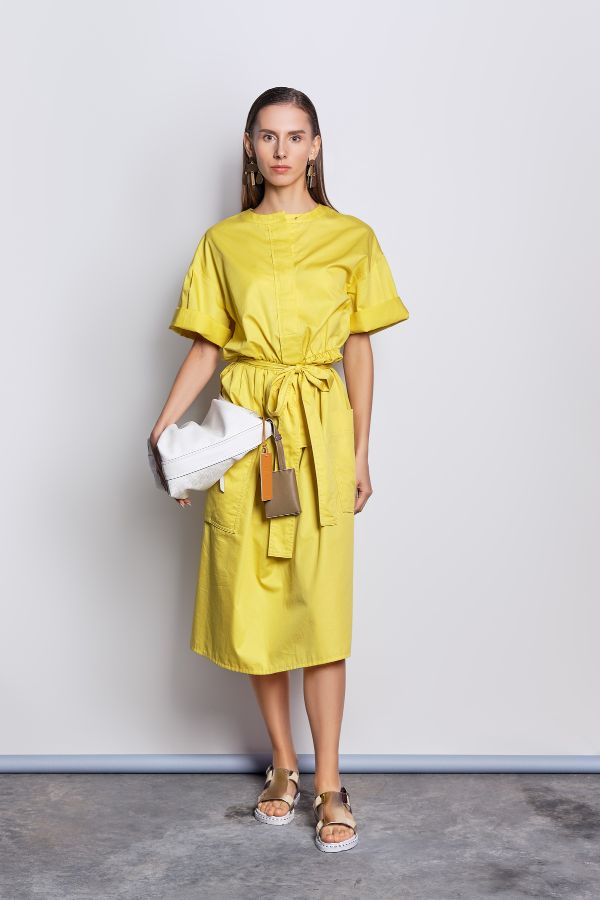 Casual Bridal Shower Outfit Guest
Here are some additional casual outfits for what to wear to a bridal shower. You don't always need to wear a dress to a bridal shower. Most bridal shower dress codes are dressy casual to smart casual, so you have options for what you feel best in. I recommend adding one statement piece to your look to give it a little something extra.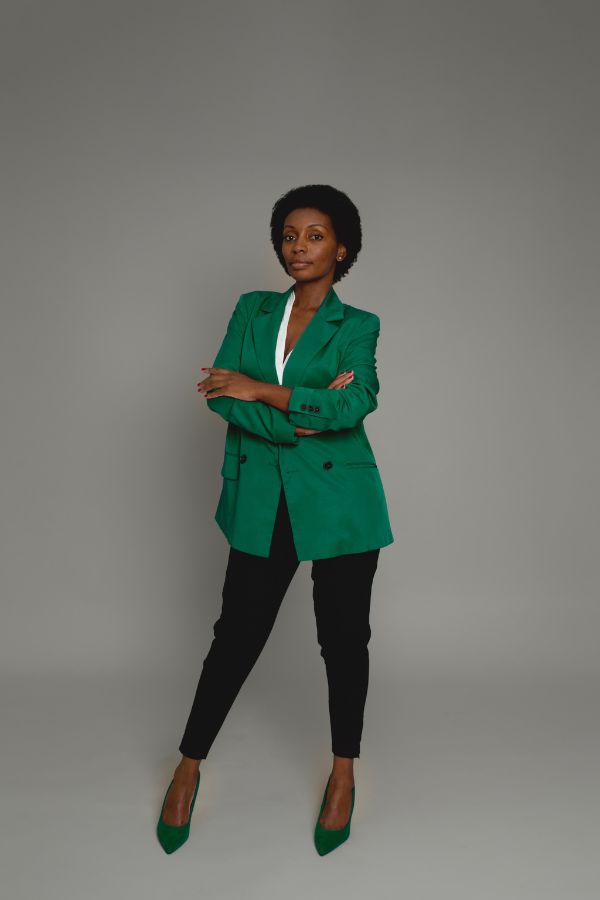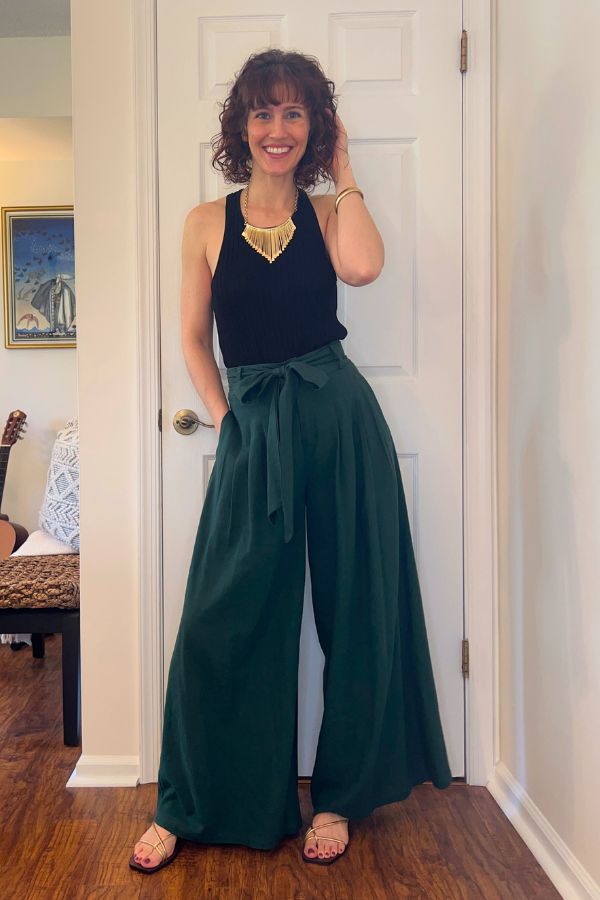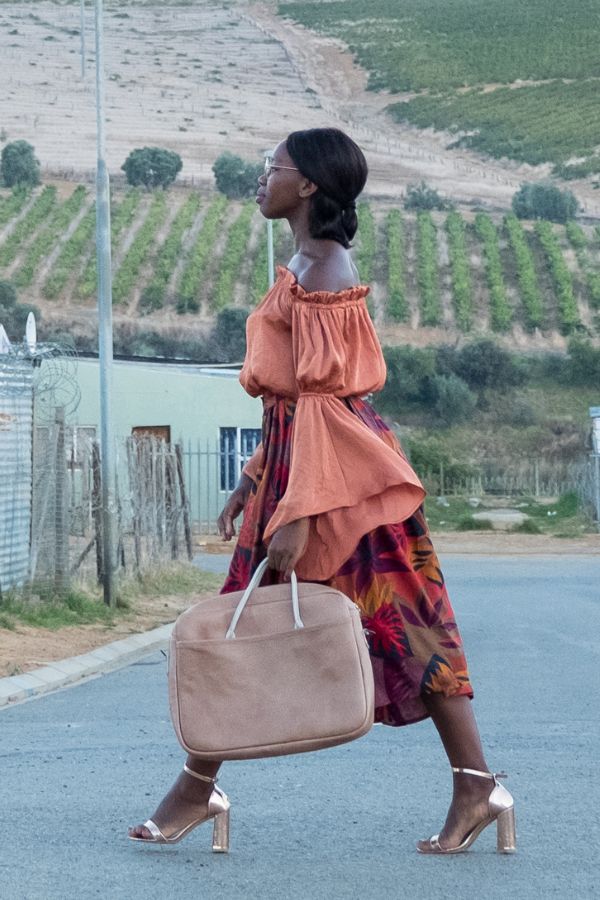 I love the Lara Off The Shoulder Top from ALLSAINTS or the chintzy Vida Top from MISA Los Angeles styled with a matching skirt like the 100% Washable Silk Skirt from Quince.
What To Wear To A Bridal Shower In Winter
Warmer styles are best for what to wear to a bridal shower in winter. Trousers, pantsuits, and jumpsuits are appropriate, as are sweater dresses, and stylish knitwear. Leather pants are also a great style for a casual bridal shower.
Belt sweater dresses to create shape and style with black stockings and a pair of tall boots. A matching knit set like the Cropped Jacquard Sweater and Swirl Motif Midi Skirt by Current Air is seriously to die for. Be sure to bring along a nice cardigan if you get chilly. Style blouses and shirts with knit jackets, tweed jackets, or blazers.
Maxi skirts and shirt dresses can be layered over thermals and tall boots, which is my secret weapon for wearing my favorite dresses throughout winter. The Becky Dress by Derek Lam 10 Cosby is a cute fit and flare style with horse-bit hardware at the waist. The Rib Knitted Trumpet Sleeve Dress from NA-KD has a deep v-neck collar and is just too cute.
Related Post: What To Wear To A November Wedding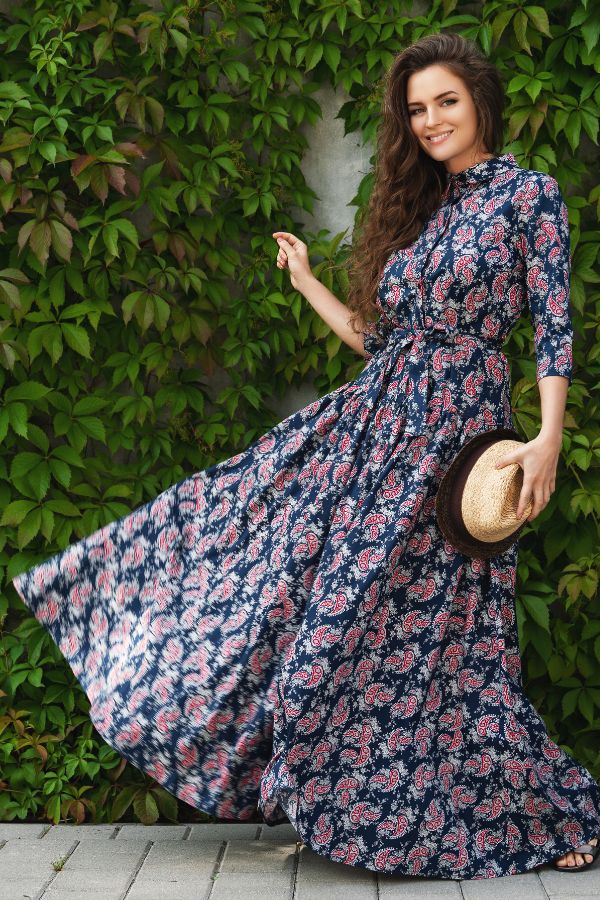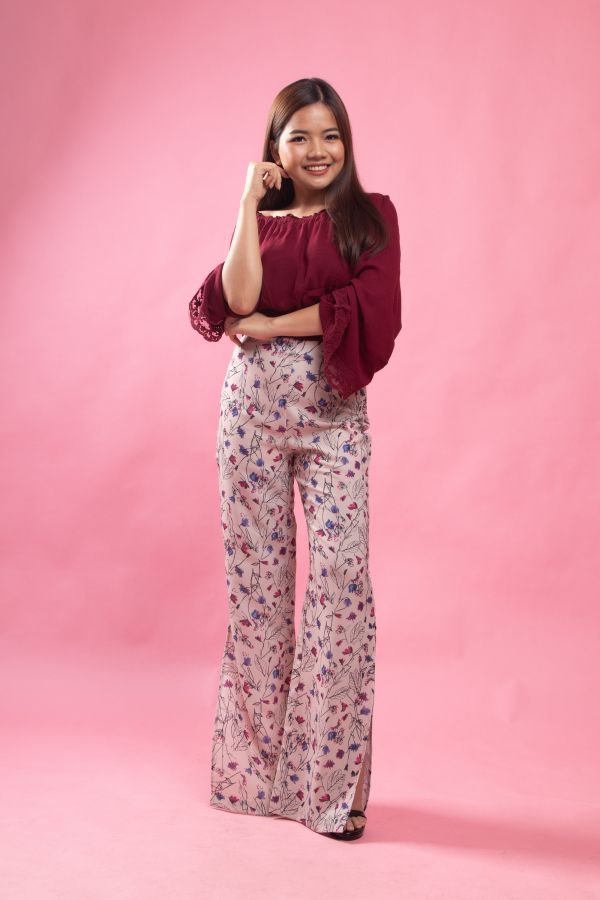 Can You Wear Jeans To A Bridal Shower?
If you're a guest (not a bridesmaid or mother of the bride), you can wear jeans to a bridal shower if the dress code is casual. For example, the location is at a casual outdoor spot or a low-key restaurant. However, you still want to look nice, so opt for a dressier style of jeans such as bootcut, slim, trouser-style, or a modest flare leg. Choose classic colors such as black or dark denim. Avoid ripped, faded, and whiskered styles that look too casual.
The Mia by Joe's Jeans is the perfect, minimalist trouser jean while the Sedona Wide-Leg Jean from Banana Republic is effortlessly elegant with pleating.
Elevate your look with a silk blouse, collared shirt, an elegant knit top, or even a chic waistcoat, like the Charlotte Tie Die Vest Blazer from French Mauve. Style with a leather belt and matching accessories to create a uniform look. Wear a nice pair of pumps or boots and skip the open-toed shoes since that will make you look even more casual.
Top your look off with a stylish jacket or blazer. Too many oversized pieces will also dress down your look, so stick to one if you like that style (e.g. oversized collared shirt or oversized blazer).
Related Post: How To Dress Simple But Stylish | 7 Easy Tips
What Not To Wear To A Bridal Shower
Lastly, what not to wear to a bridal shower includes the following:
All-white, all-ivory, or all-cream outfit (unless you're the bride-to-be)
White, ivory, or cream dress (unless you're the bride-to-be)
White, ivory, or cream skirt (unless you're the bride-to-be)
Evening wear (when it's a daytime event)
Streetwear such as baggy jeans, sweatpants, sneakers, sweatshirts, sports jerseys
Athleisure and workout attire
Dirty, grungy, and ripped clothing
Overly sexy and promiscuous outfits
Clothing that's too big or too small
Anything bridal looking (unless you're the bride-to-be)
Clothing with political phrases or a political aesthetic
Outfits that make you the absolute center of attention (unless you're the bride-to-be)
Use common sense and follow the dress code if provided. As I always say, when in doubt leave it out of your outfit.
This post was all about what to wear to a bridal shower
Related Posts: