Looking for what to wear to a baby shower as a guest? These chic baby shower guest outfits will ensure you show up to the occasion in style!
No need to stress for what to wear to a baby shower as a guest. All eyes are on the new mom-to-be, so there's no pressure to pull out all the stops with your outfit. Something simple and modern is the perfect way to celebrate and also be comfortable enough to help with the unboxing and packing of gifts at the baby shower.
Here are seven chic baby shower guest outfits you can put together in a pinch with clothes you already have. The color scheme revolves around neutrals that are easy to mix, match, and style any time of the year. Read on to learn the best baby shower outfits for guests.
This post is all about what to wear to a baby shower as a guest.
Cute Baby Shower Outfits For Guest
1. Striped Top + Dark Jeans + Classy Accessories
There's nothing classier than a striped top to create a casual chic outfit for what to wear to a baby shower as a guest. Style yours with dark denim jeans and elevated accessories.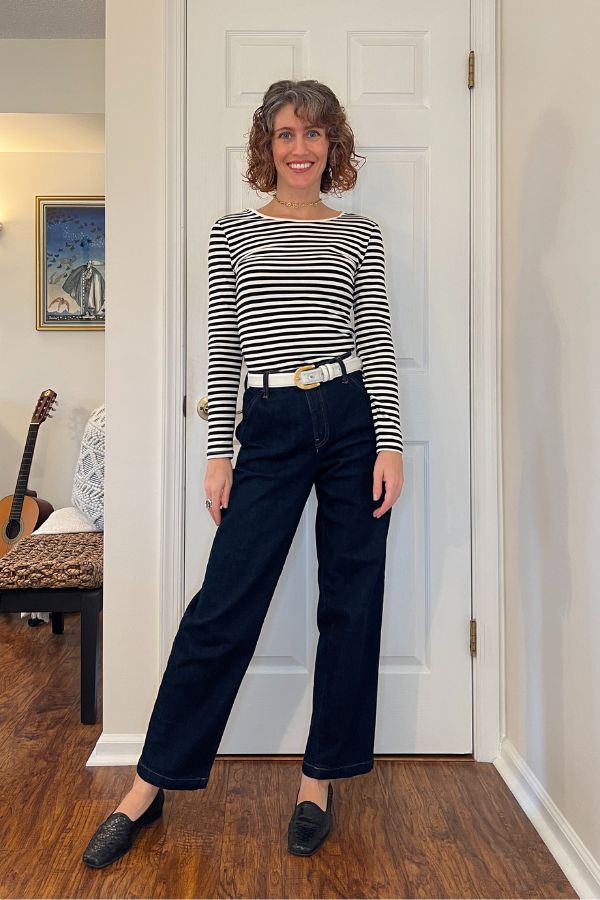 To dial things up a notch, throw on a relaxed blazer.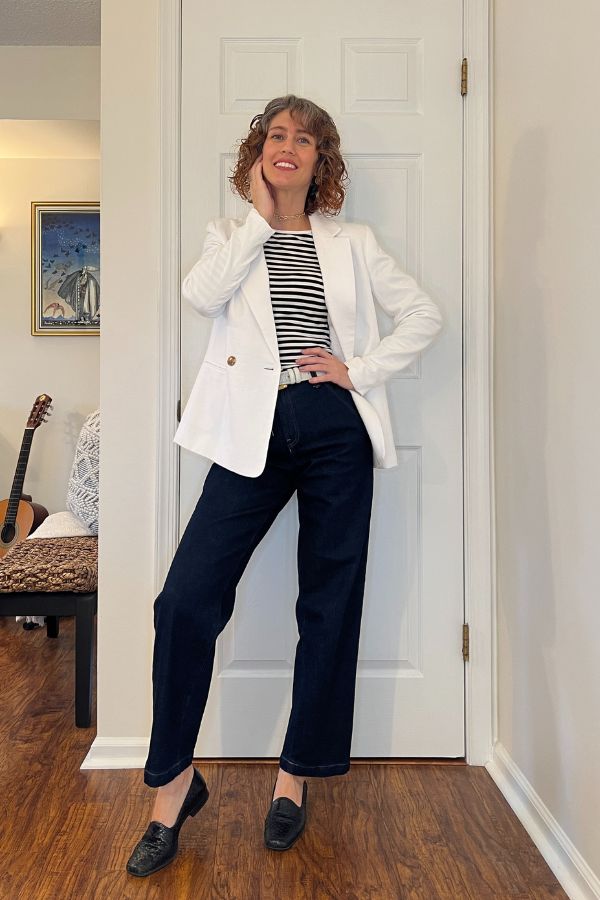 Related Post: Must-Have Clothes For Women Over 50
SHOP THE Style:
2. Casual LBD
Can you wear black to a baby shower as a guest? Most certainly! I personally have before, especially if it's at a restaurant or venue. Baby showers are typically held during the daytime, so opt for a little black dress that's more casual, in a stretchy fabric such as jersey. Keep things toned down with muted accessories, so your dress for the baby shower isn't over-the-top.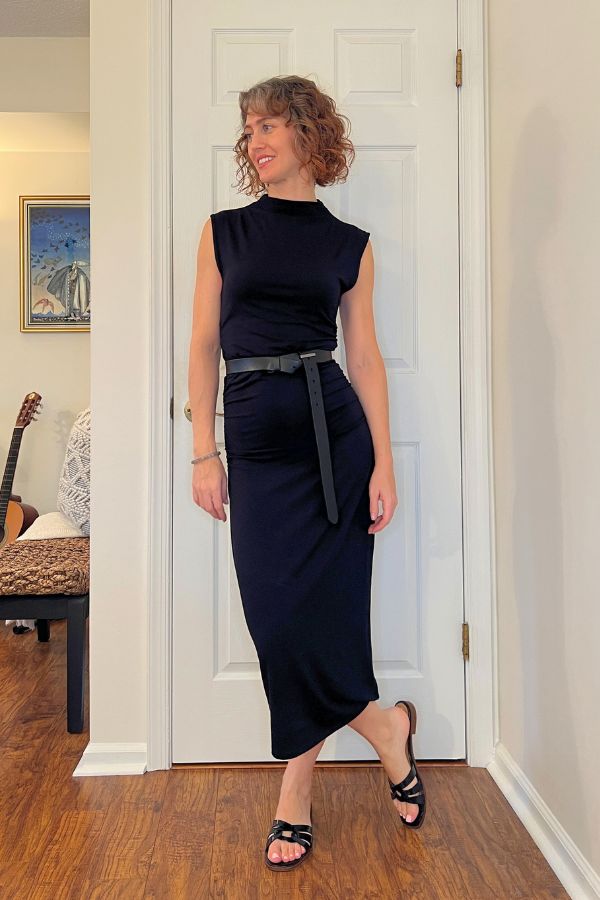 Related Post: 5 Casual Summer Outfits You'll Wear On Repeat
SHOP THE Style:
3. Knit Top + Leather Pants
For those of you who like a little edge, a knit top and a pair of leather pants is the perfect outfit to wear to a baby shower. You can't go wrong with any style of top or pants, so choose something that flatters your figure and is comfortable enough to sit and move around in. Keep jewelry minimal to balance things for a casual baby shower outfit.
Related Post: 11 Simple Style Tips To Always Look Good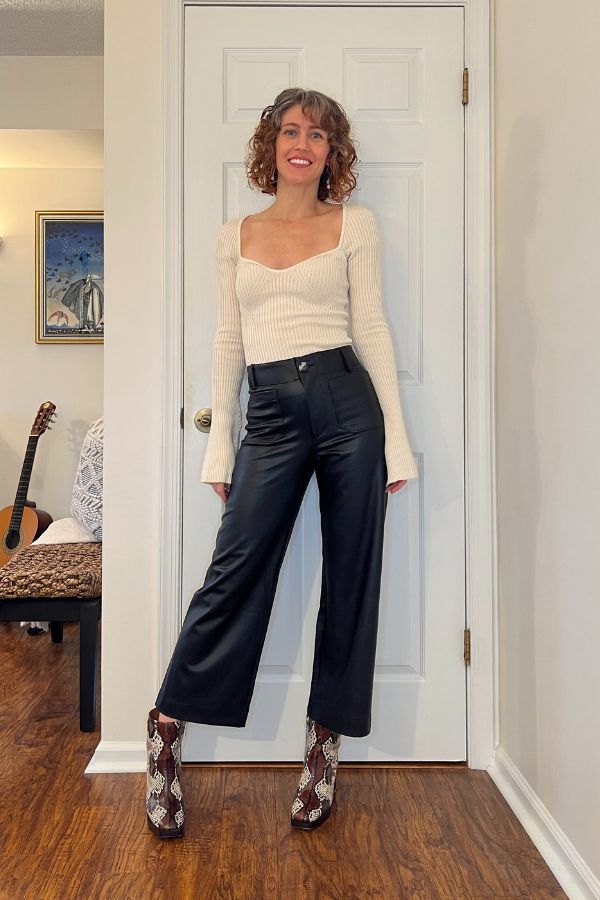 SHOP THE Style:
4. Cardigan + Your Favorite Denim
Take some inspiration from Parisian chic style, and wear a standalone cardigan with a modern pair of denim–your best-fitting pair. Add a classy pair of heels or boots to your look and you have an easy, but stylish outfit for a baby shower in the fall, spring, or winter.
Related Post: 7 Stylish Outfits For Winter This Year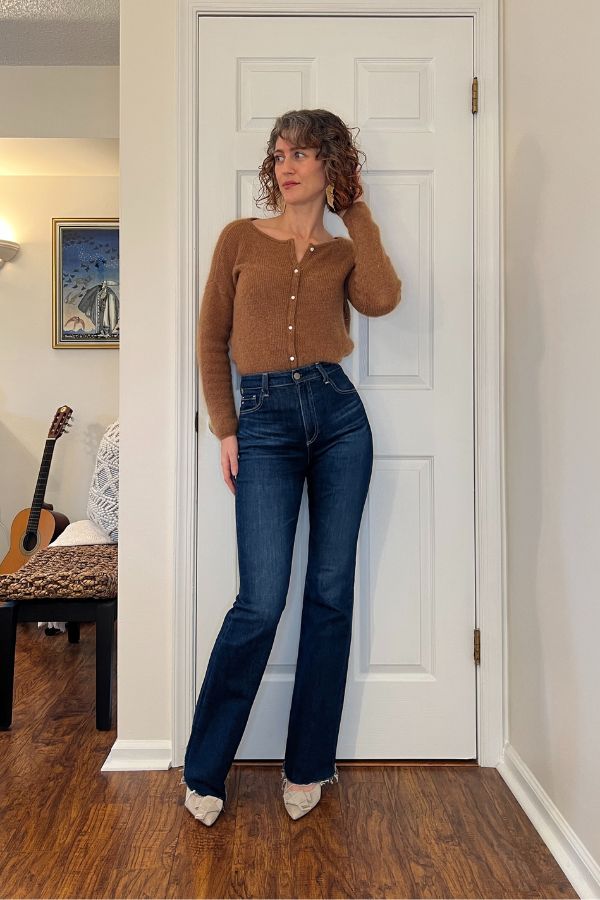 SHOP THE Style:
5. Sweater dress Or Knit Set
Stylish knitwear will never steer you wrong for what to wear to a baby shower as a guest. Whether it's a soft cashmere sweater dress or matching knit separates, these pieces will help you create the perfect look throughout different seasons. Switch up your footwear to match the season. Add a jacket or vest for additional layers and interest.
Related Post: What To Wear In 50 Degree Weather | 6 Go-To Looks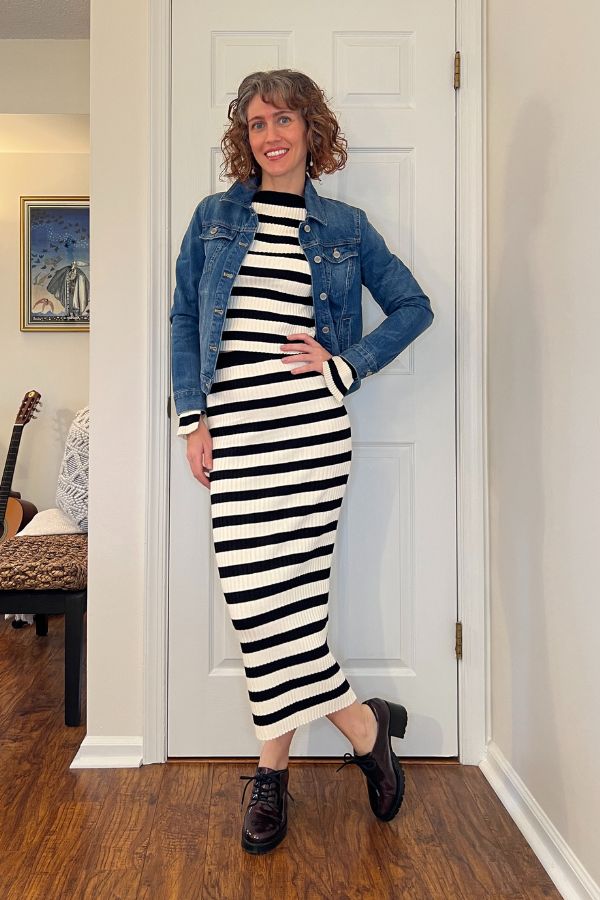 SHOP THE Style:
6. White/Ivory Separates
We've already covered all-black baby shower guest outfits; now we're visiting the other end of the spectrum: all white. Or ivory. Or cream. This aesthetic looks elegant and high-end, even on a budget. It's also lighter and brighter for daytime events at a restaurant, a baby shower tea party, or someone's home.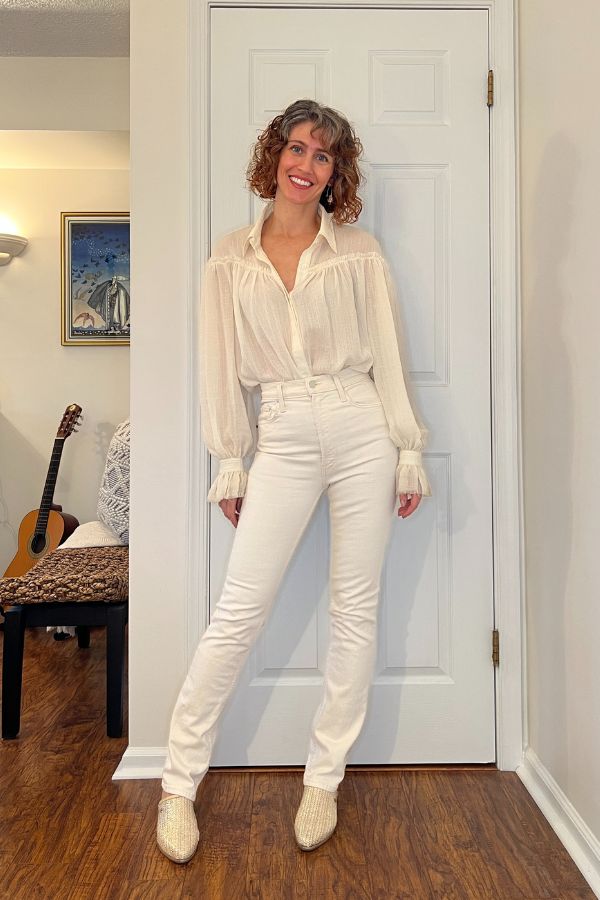 I continue to keep accessories minimal in these baby shower guest outfit ideas to demonstrate how quickly you can put an outfit together without spending too much time styling. However, please go your own way with what feels and looks best on your body.
Related Post: How To Dress Simple But Stylish | 7 Easy Tips
SHOP THE Style:
7. Sleeveless Top + Trousers
This last look may be the most simple and classic of these baby shower outfit ideas: a sleeveless top and trousers. A lightweight knit top is your best bet with a neckline that flatters you most. You don't have to stick with black trousers, though. A pair of beige, navy, camel, or gray trousers also provides a timeless elegance. Or maybe you go with trousers in a brighter color for spring? Style with flat shoes or heels.
Related Post: 11 Classic Wardrobe Essentials You Need in Your Life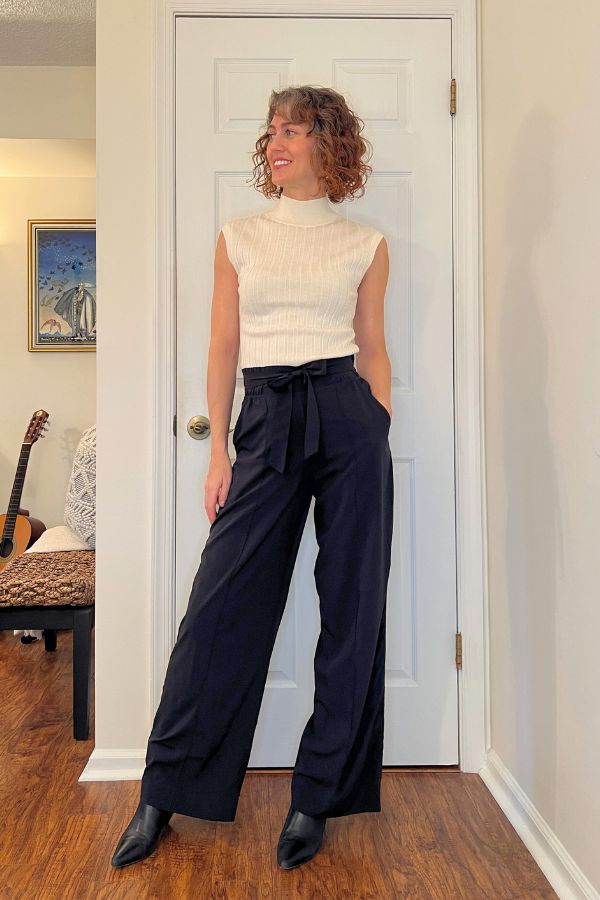 SHOP THE Style:
This post was all about what to wear to a baby shower as a guest.
Related Posts: