Not sure what to wear in 50 degree weather? These stylish outfit formulas will keep you chic and comfortable in these in-between temps!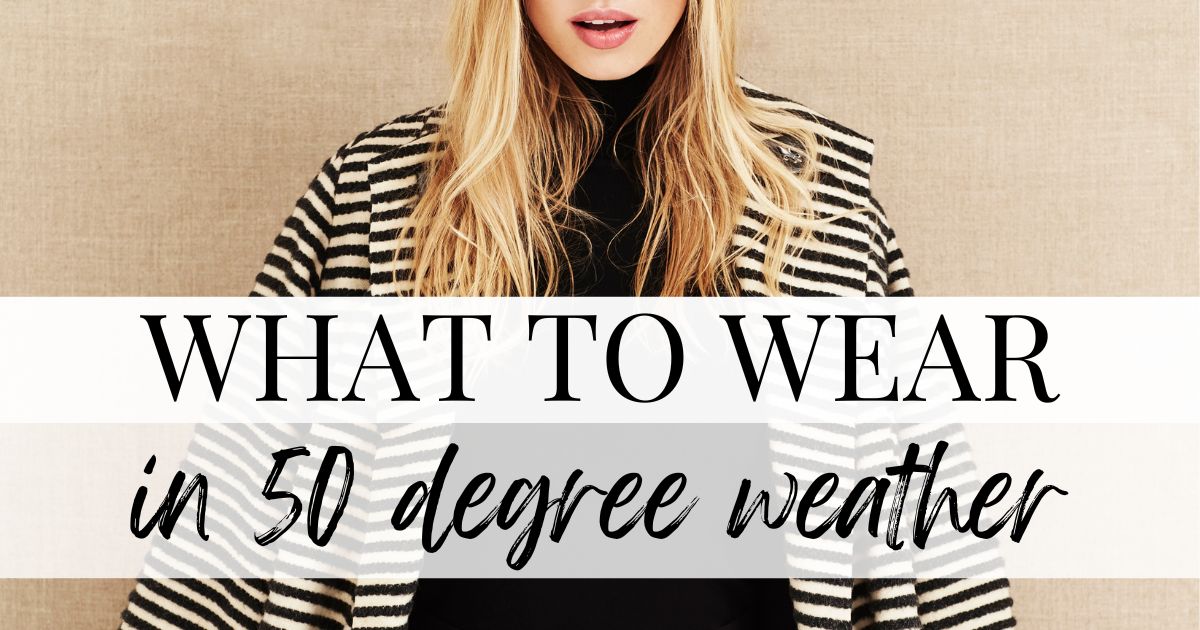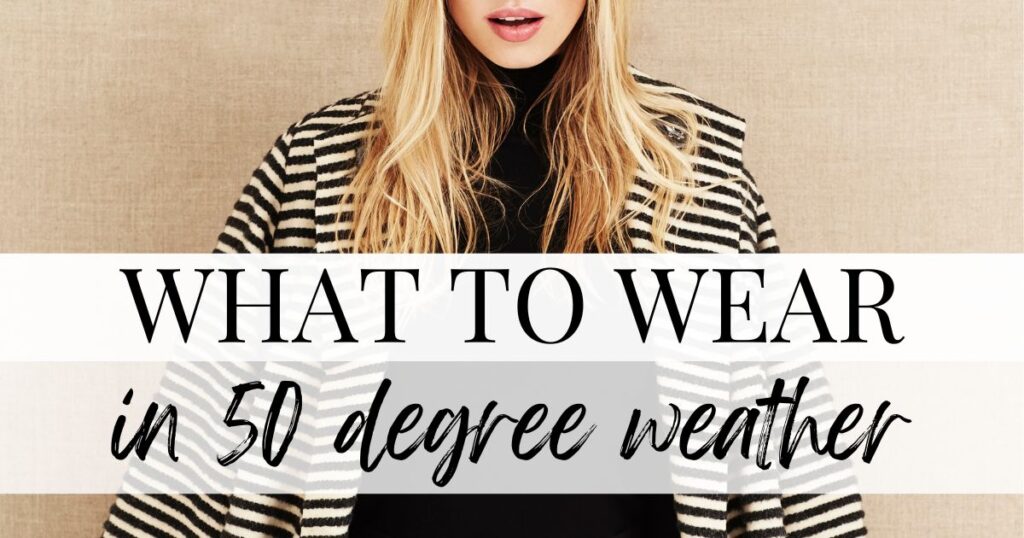 What to wear in 50-degree weather? It's not an uncommon question when you're in-between seasons. You might be in the thick of summer and an unusually cool day occurs. Or maybe you're in the depths of winter and a random warm day arises. Either way, it's often tricky to put together the perfect outfit to ensure you're not too hot or too cold.
Here are six foolproof outfits to wear on 50-degree weather days with clothing that's most likely already in your wardrobe.
This post is all about what to wear in 50 degree weather.
Cute Outfits To wear In 50 Degree Weather
1. Collared Shirt, Trousers, Boots, Lightweight Wool Coat
This is a very classic look that's perfect for the office, running errands, or meeting friends. These pieces will take you from day to night.
Layers are your friend in 50-degree weather, so you'll want to wear a cashmere knit or a fitted shell top underneath your collared shirt to avoid any draftiness. My favorite layering tops are from Intimissimi – click here to view.
Ankle boots are great for keeping your feet warm (and dry if it's wet outside), but a classic pump is good if you don't mind the cool air on your skin.
The wool coat is the star of the show here. Choose a neutral color that matches your separates underneath and wear it unbuttoned and opened. All you need to do is close it to protect against any wind or elements, or if it gets cooler at night. Place a hand in your pocket and you have an instantly chic outfit for what to wear in 50 degree weather.
Related Post: What To Wear In October | New York City Edition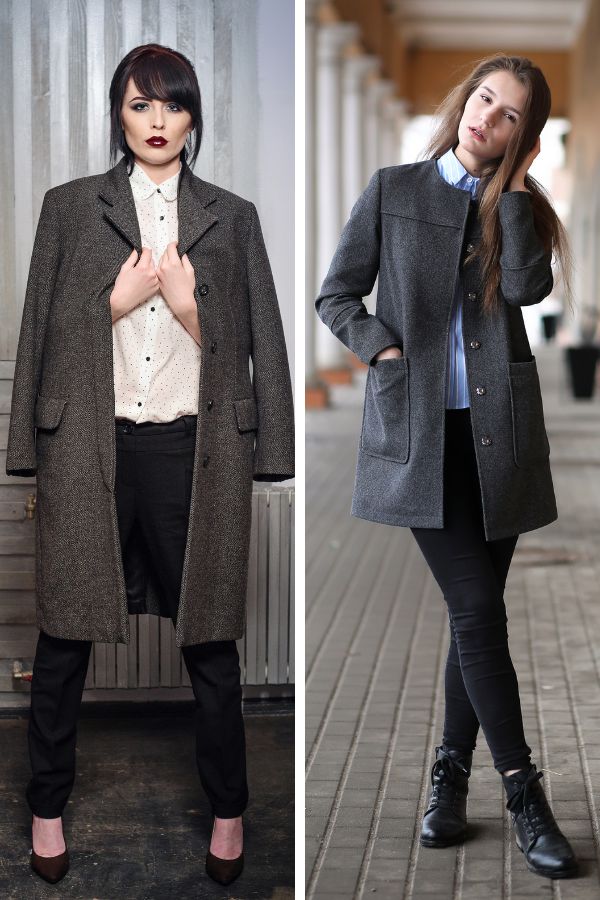 2. Turtleneck, Long Cardigan, Jeans, Boots, Stylish Hat
If it's sunny and not too windy outside, you can get away with knit layers for what to wear in 50 degree weather. Pair a fitted turtleneck sweater underneath a long cardigan. You want a thick cardigan that covers your butt to stay warm. The cardigan acts as your coat in this look.
Style with your favorite pair of jeans and a pair of boots to ensure there's no bare skin showing on your legs or ankles.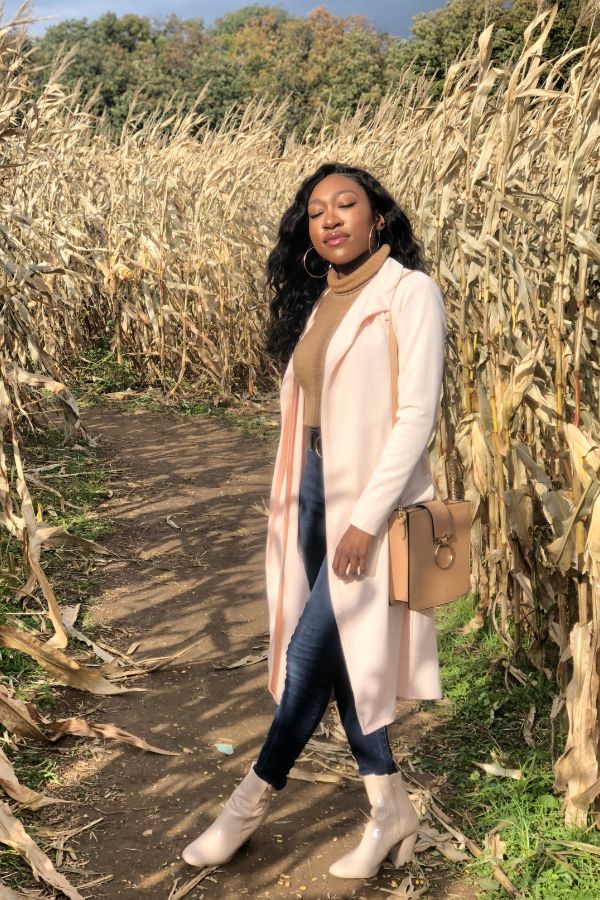 Lastly, top the look off with a wool hat such as a fedora or a stylish newsboy cap. A hat holds warmth against your head, which is important when you're leaving the heavy jacket at home. If you don't wear hats, wear your hair down for warmth.
Related Post: Fashion Trends Fall 2023 | Best Styles To Wear Right Now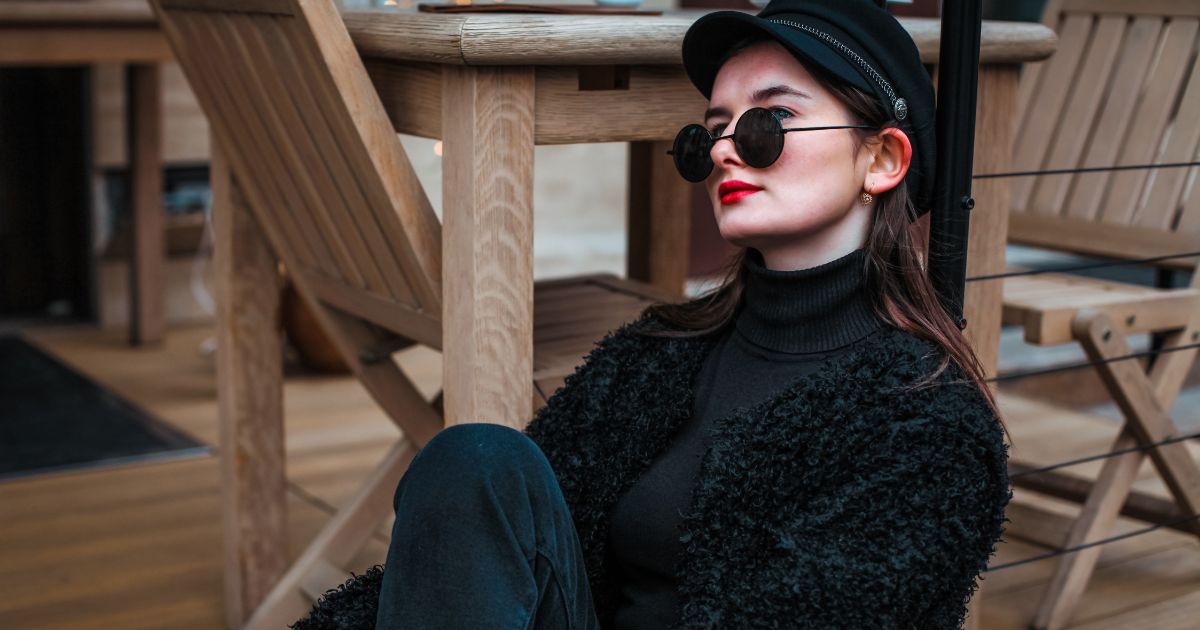 3. Long Sleeve Top, Vest, Pants, Loafers
Here's another outfit that's perfect for a sunny, 50-degree day that isn't too windy, or when you're spending most of your time inside. Choose a long sleeve top, mock neck, or collared shirt, and layer a vest over top.
The vest should be in a heavyweight fabric to add some weight and warmth to your look. I prefer a leather vest, a long knit vest, or a fur/faux fur vest that isn't too puffy. However, you might choose a fleece if you're doing outdoor activities. A vest keeps your arms free, so you don't get too warm if you're outside moving around.
Style with a cute pair of pants or jeans, and add pair of chunky loafers or walking-friendly shoes.
Related Post: Wardrobe Planning: A Beginner's Guide To Your Dream Closet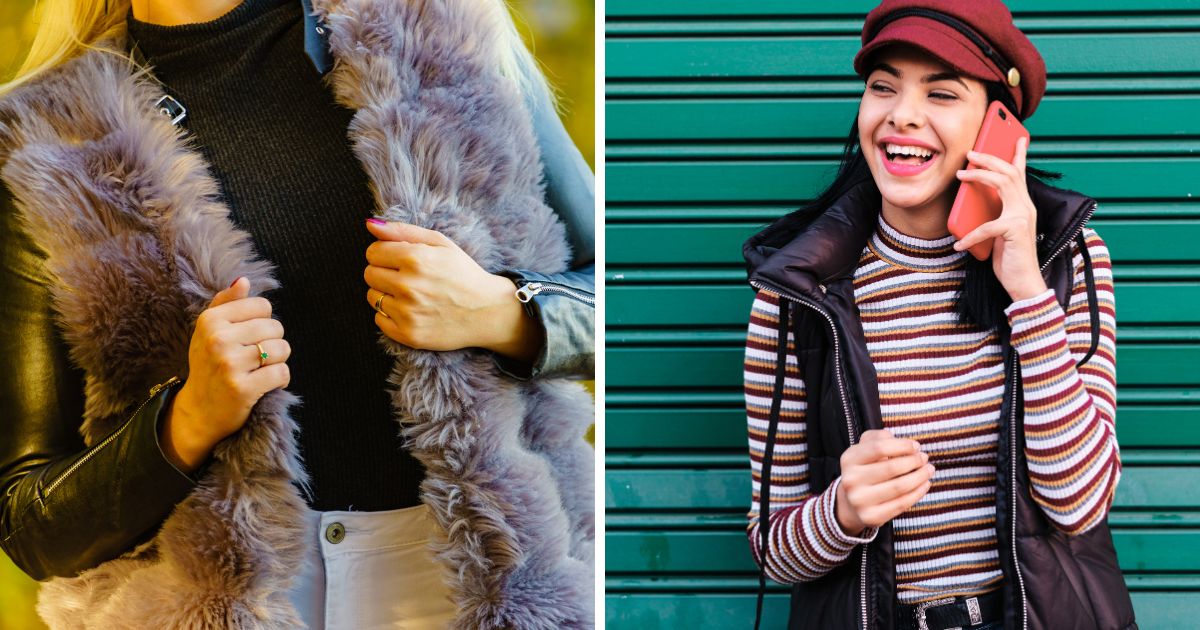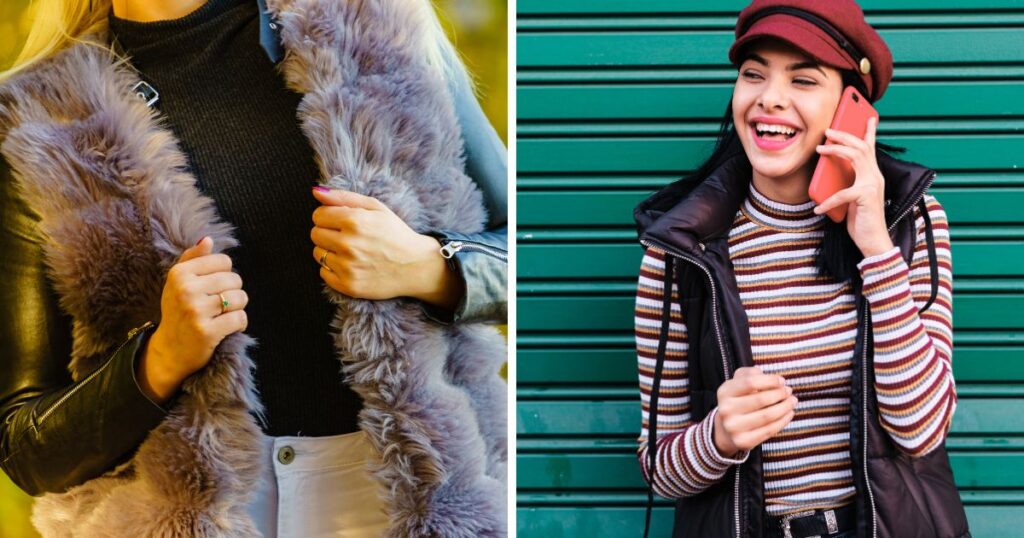 4. Long Sleeve knit Top, Long Skirt, Belt, Boots, Short Jacket
For the ladies who love to wear skirts (me, me me!), this one's for you. Style a long sleeve knit top or buttoned cardigan by tucking it or belting it with a midi or maxi skirt. Layer a pair of thin leggings or stockings underneath for warmth. Add a pair of tall boots if you're always cold. If not, a pair of mid-calf boots will do.
Pro-Tip: Ensure there's no skin showing between your skirt and the shaft of your boots so your outfit doesn't look choppy. Use a pair of tights that matches your boot color to cover any skin that shows when wearing shorter borts.
Related Post: Style Types: 5 Beautiful Pieces For Romantics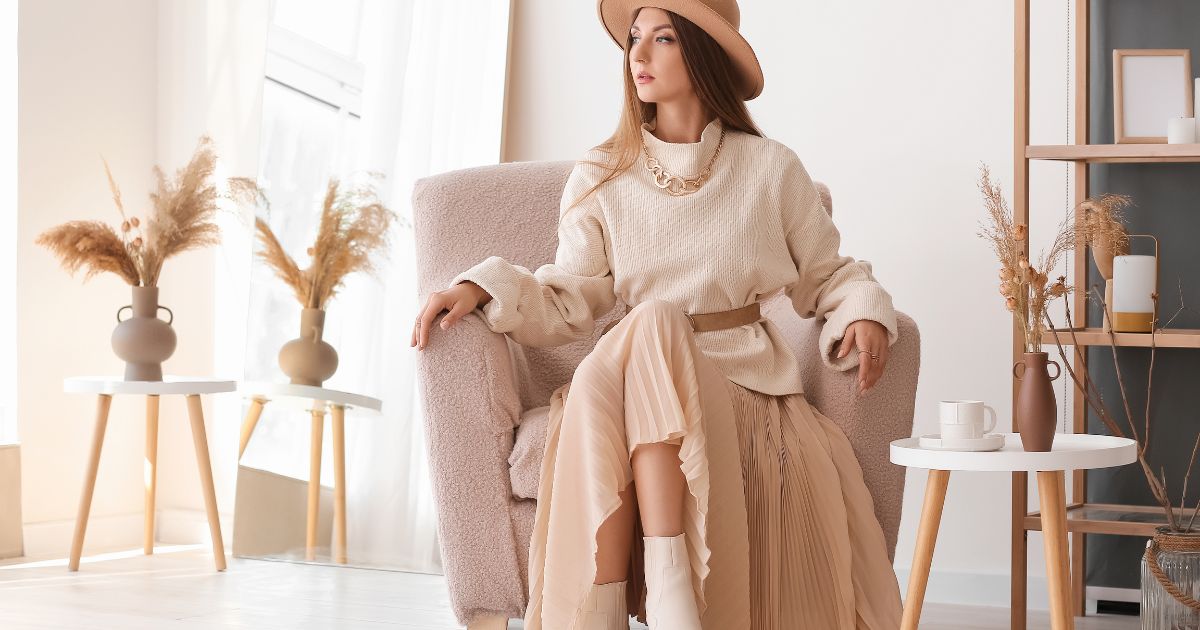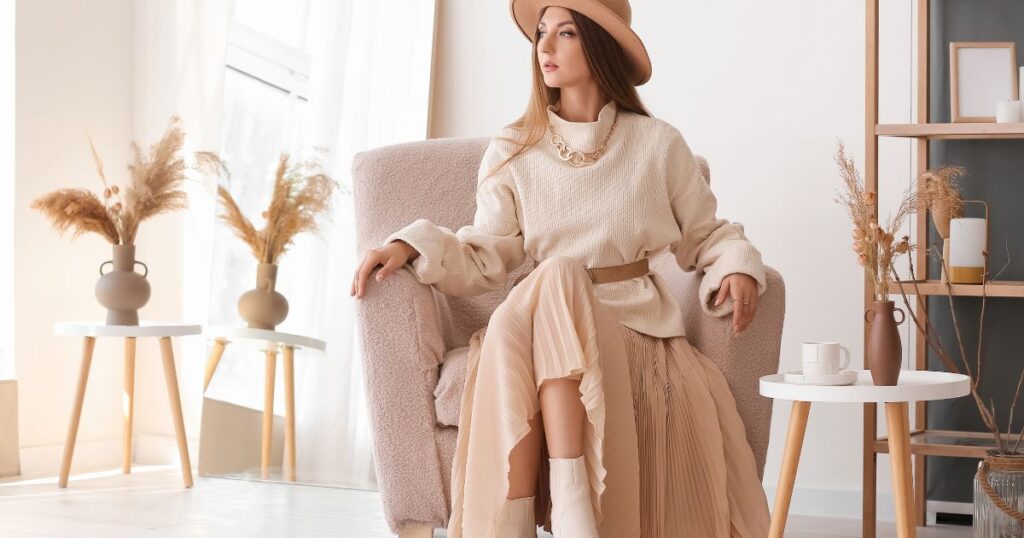 Top your look off with a cropped jacket or a fitted, waist-length jacket for an ultra-feminine style.
5. Black Top and Black Pants With A Statement Jacket
If you love wearing all black, it's time to change things up by adding a statement jacket to your look. Black is a slimming color, which is good for layering under bulkier items.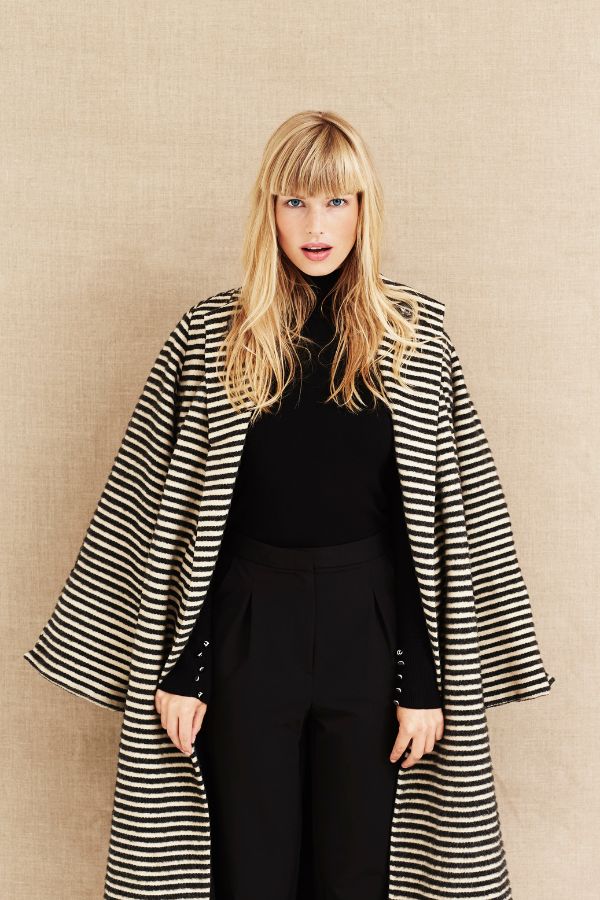 Your statement jacket is the piece that pops! Depending on the layers you wear underneath, you could style a look that works both indoors and out, day or evening.
Related Post: What To Wear To A Jazz Concert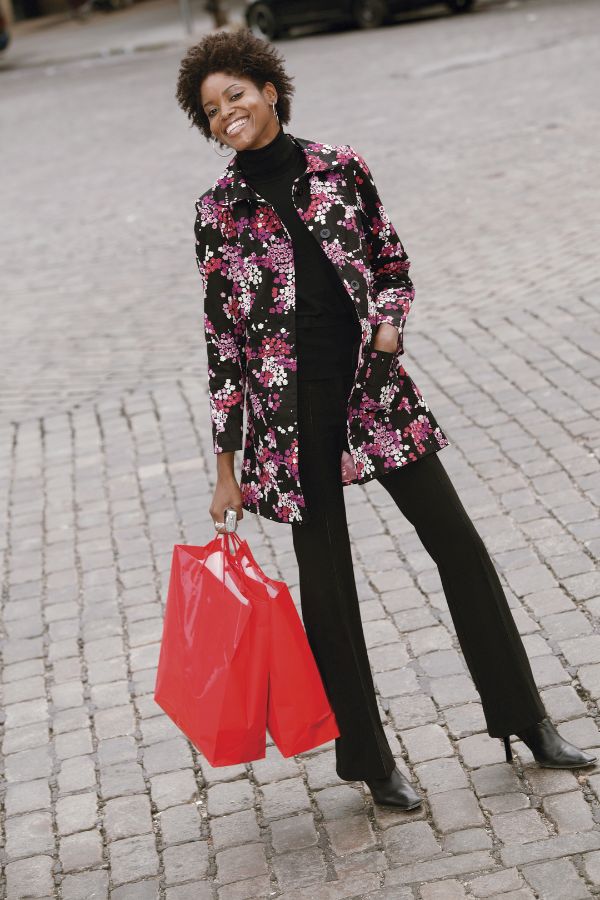 6. Casual Separates Under A Trench Coat
We can't forget about casual looks for what to wear in 50-degree weather! Especially if you're running errands or going to relax at a friend's house you'll probably be rocking your favorite loungewear out of the house.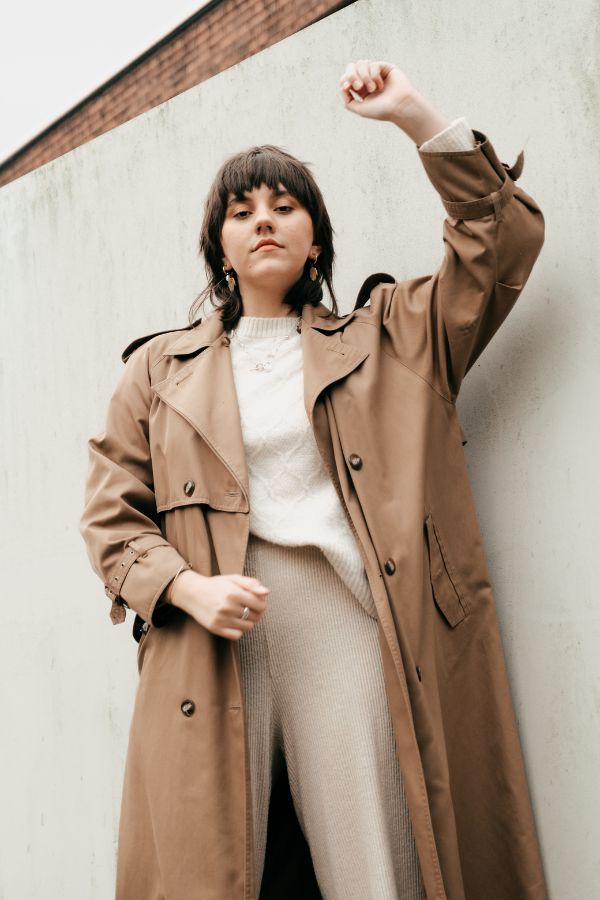 Rather than throwing on a hoodie or oversized jacket opt for a classy trench coat. A trench coat is a best-kept secret when you want to be comfortable without looking too casual. It instantly elevates any casual separates underneath. Keep your trench open for a relaxed, Parisian-chic style.
Related Post: 10 Stylish Loungewear Items You'll Want To Wear Out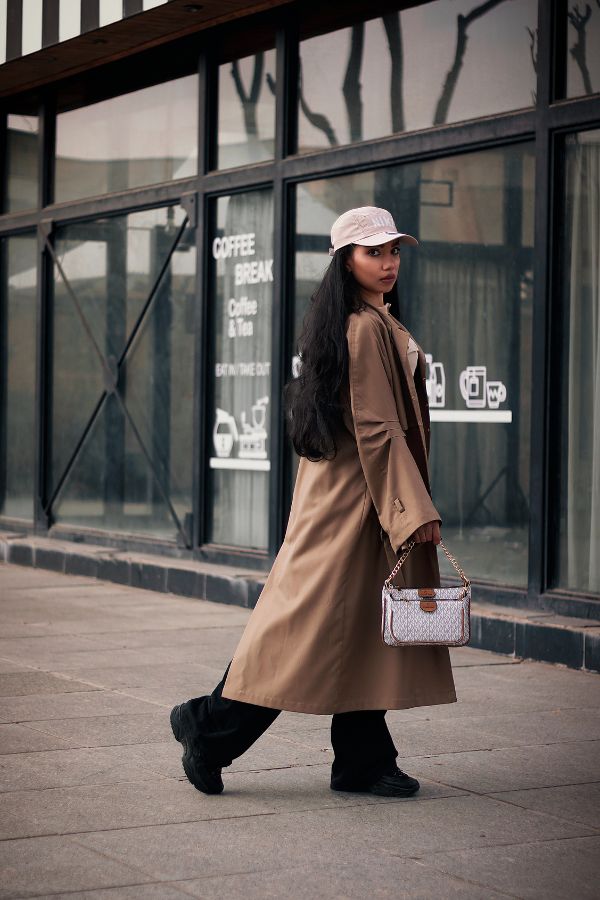 What's your ideal temperature to go out and about in? Comment below!
This post was all about what to wear in 50 degree weather
Related Posts: