Ready to crack the code for how to dress simple but stylish? These simple fashion tips will inspire you to create the chicest outfits, even with your basics!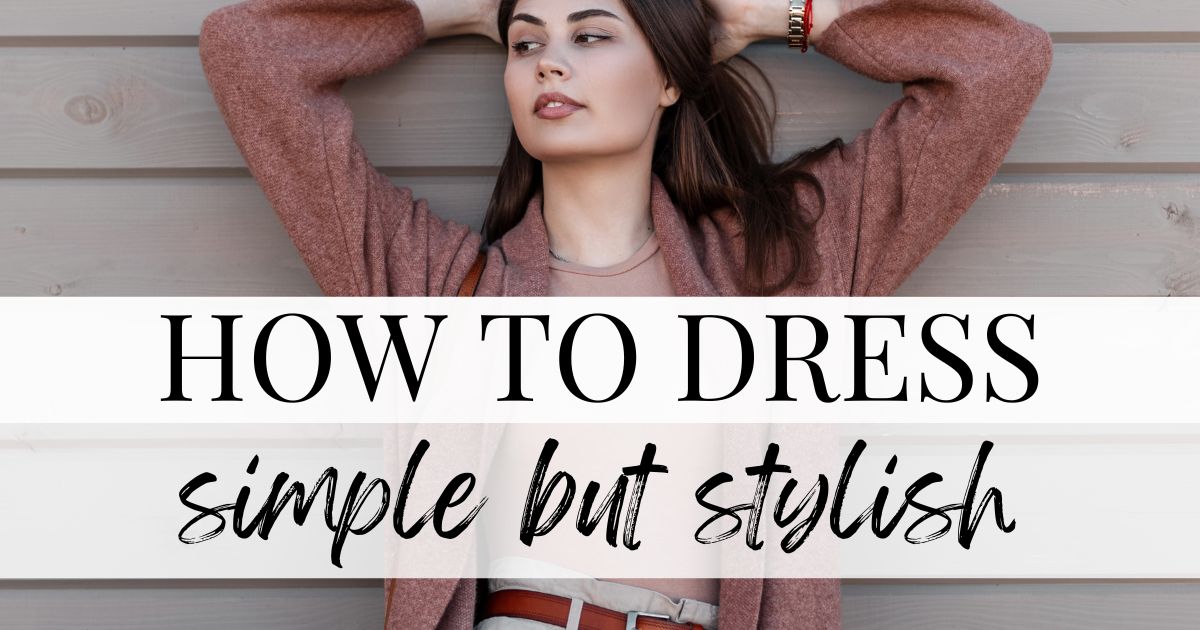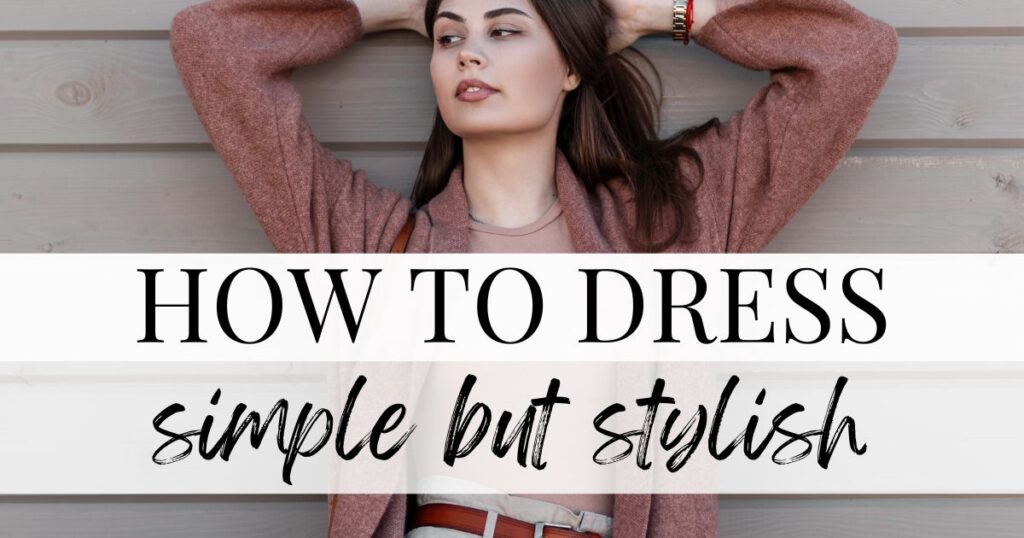 You don't have to be a die-hard fashionista to learn how to dress simple, but stylish. Nor does it require extensive research on body types, color theory, or style essences. While those are all helpful for finding your style, most of us want some easy tips and tricks to look nice every day.
The answer to how to dress simple but stylish is learning simple fashion tips that are easy to remember. These style tricks will help you consider the most important details when getting dressed each day.
Are you ready to create everyday looks that make you feel both comfortable and confident?
This post is all about how to dress simple but stylish.
Best Tips For How To Dress Simple But Stylish
1. Simple Fashion Tips: Wear Your Best Jeans
Classic blue jeans (or white or black jeans if that's your thing) are the epitome of simple style. Here's the question though: do you own a pair of jeans that flatters your body to a "T"? If not, let this be your next fashion goal.
These jeans are going to be your new everyday pair. Don't think of them as a basic pair of jeans that are comfy and you know, whatever goes. Instead, find a style of denim that looks amazing on your unique body shape. The style doesn't have to be trendy, but instead, a wash and cut that flatters your body, matches your skin tone, and seamlessly integrates into your existing wardrobe.
Seriously, spend the time, trial and error, and find the dream pair. Get the waist or hem of an existing pair of your favorite jeans altered if you need to. You're worth the time and money.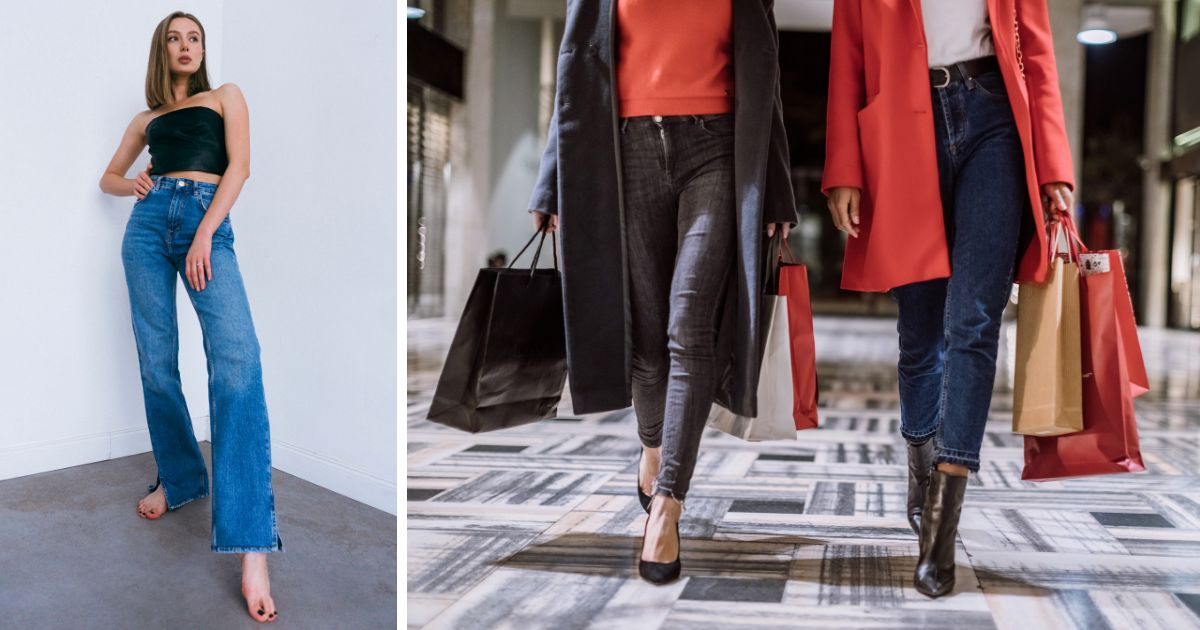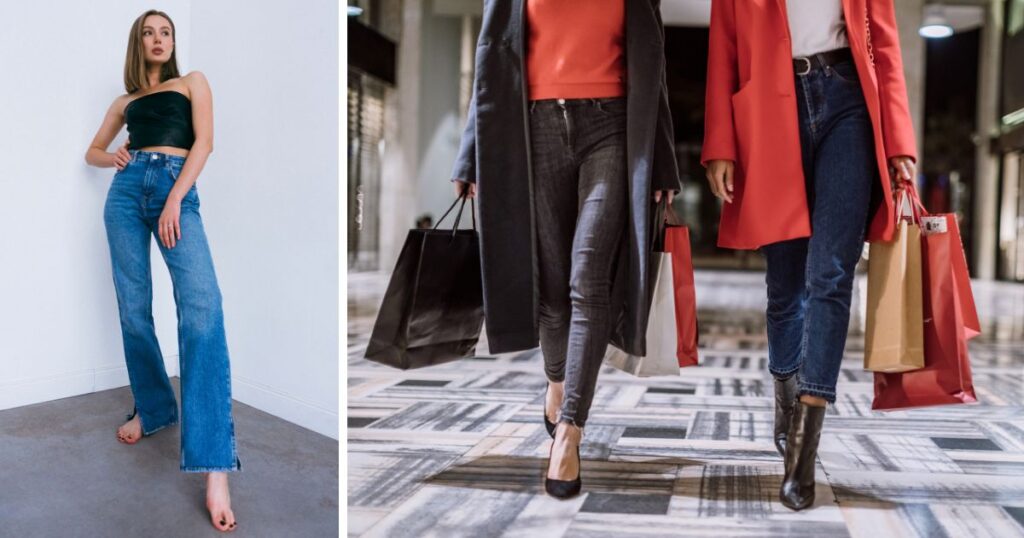 These jeans are going to look so good on you, you'll want to wear them every day. And you totally can. That's the first goal for how to dress simple but stylish. Purchase wardrobe staples that look amazing on you and you'll never look boring again.
Related Post: Denim Style Trends | The Best Jeans For Your Body
2. Dress Stylish With Monochromatic Separates On Top
Monochromatic dressing is a popular method to create expensive and cohesive-looking outfits. This method is also known as tonal dressing, and it's where every piece in your outfit is in the same color family, whether the hues are closely matching or in varying shades.
Monochromatic dressing can be complicated for a full outfit. To apply this technique for how to dress simple but stylish, only wear tonal pieces on top. For example, a matching top and jacket. While everyone else is wearing a white t-shirt under a black blazer with pair of dark jeans, you style a camel t-shirt under a camel blazer with a pair of dark jeans.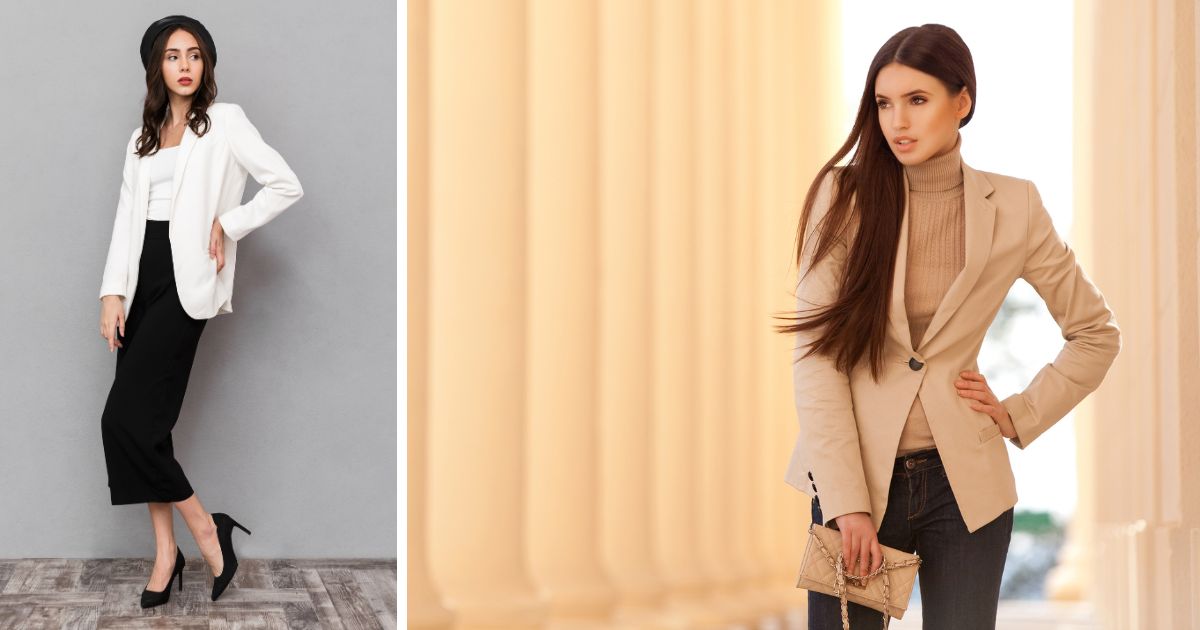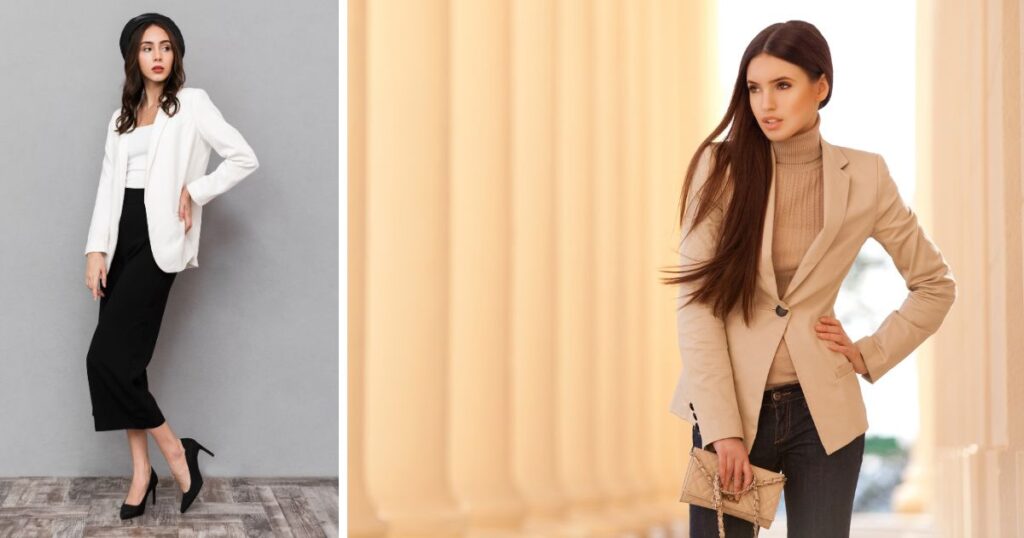 Since you're only styling tonal colors on top, keep the colors closely matched for the chicest look (e.g degrees of navy blue as opposed to a light blue with a navy blue).
This tonal approach will set you apart as a woman who looks smart without trying too hard.
Related Post: 10 Elegant Style Tips To Look More Sophisticated
3. Dress Classy But Casual With Matching Accessories
This is a classic tip for how to dress simple but stylish: wear accessories that match. If your outfit looks good with a black belt, add a black leather bag and black boots. Maybe put on a black pair of sunglasses, too. Same story with brown accessories, or tan, beige, white, etc. The idea is to make styling effortless because you have an arsenal of go-to accessories.
Mismatched accessories are also a styling method, but there's a knack for doing it right, which is why we're keeping things easy in this post.
The best way to prepare for this is to review your wardrobe and see which color accessories most suit your clothes. Start with the most popular color, typically a neutral such as black or tan. Determine which hardware you want with the accessories (i.e. black with gold or black with silver). Details like this matter, so go for what you truly like.
Now, focus on getting base accessories in that color and hardware combination. Base means the accessories you always wear: shoes, a handbag, and a belt to start with. As time goes on you can add a hat, gloves, sunglasses, or whatever items you wear often.
Related Post: Wardrobe Timeless Essentials | 7 Chic Items You Need In Your Closet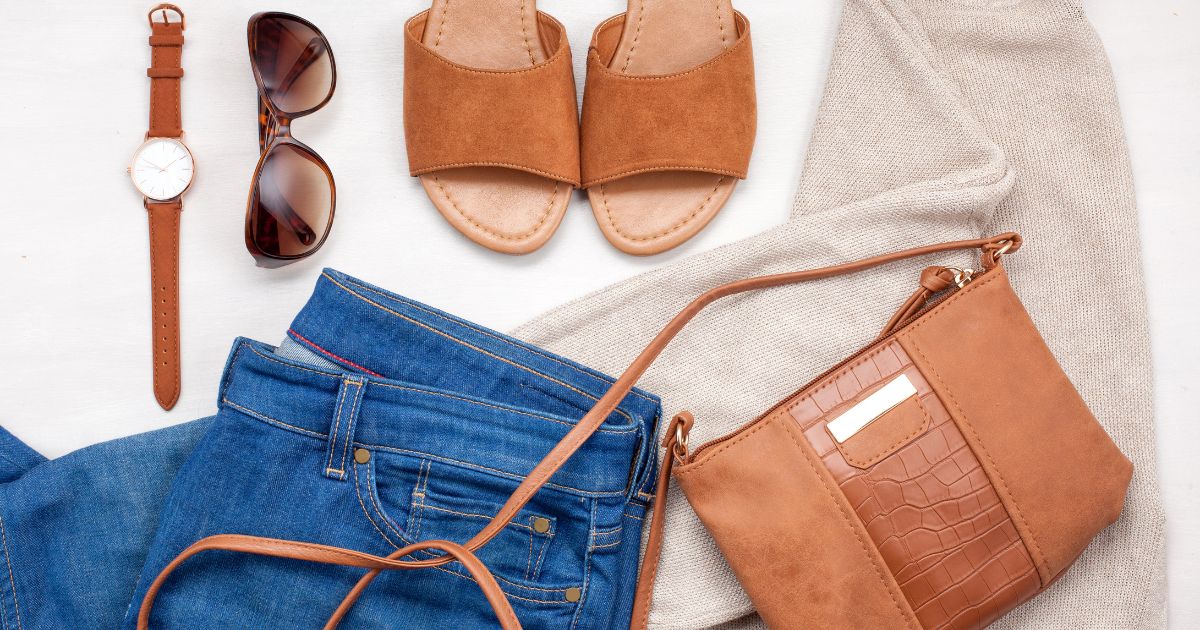 After you have the basics covered for your first color, do the next most popular color that goes with your wardrobe, even if it's the same color but with different hardware. Hardware can completely change the vibe of a look, so take note of these details.
Soon, you will have two major accessory themes covered and the perfect go-to pieces when styling outfits.
4. Style Simple Clothes With A Pair Of Cute Shoes
There's no better way to look simple but stylish than with a pair of cute shoes. Your shoes can instantly elevate your outfit, or if you're not careful, downgrade it. Studies have shown that people often take notice of shoes and make snap judgments (which are often accurate, but not always) about the wearer.
I like to think of my shoes as always making a statement without words. It's like wearing a name tag except your name is a descriptive word that the shoe represents. Whether it's a fun pair of snake print boots that screams "fashionista" or a suede pair of ballet flats that says "feminine and elegant", I always ensure my shoes get the point across of the look I'm going for.
Related Post: How To Find My Style In 5 Easy Steps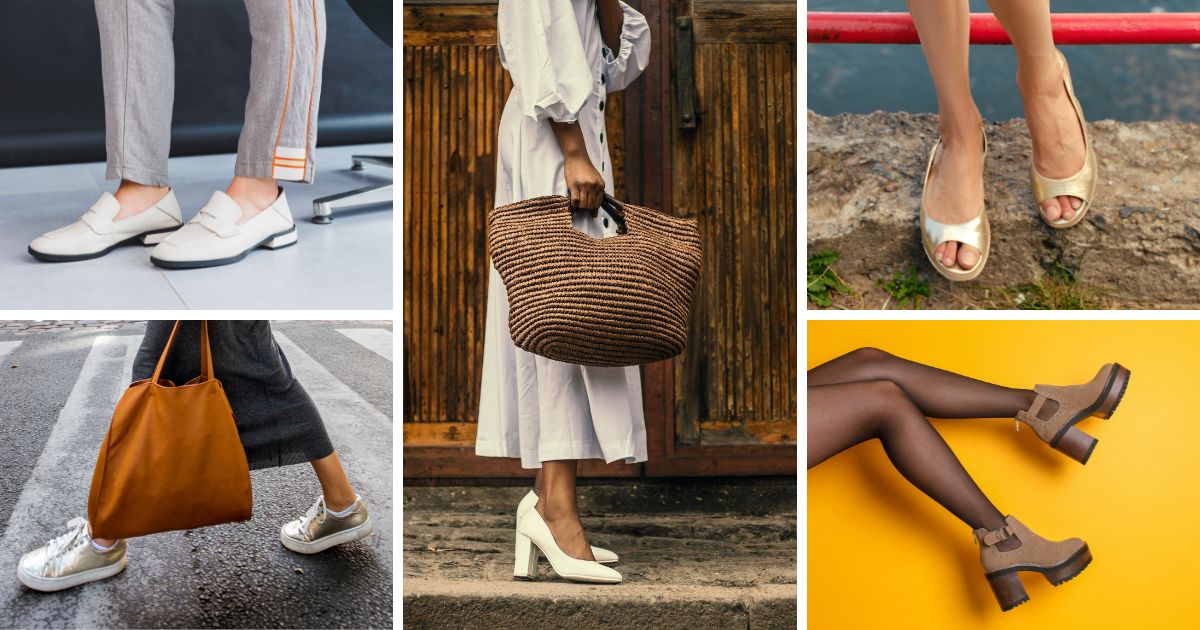 Next time you're throwing that old pair of sneakers or slides on, pause and think how a different pair of shoes would look.
"A woman can carry a bag, but it is the shoe that carries the woman."

– Christian Louboutin
5. Add One Piece That Pops
Make this your rule of thumb when finalizing an outfit: Add one item that makes a statement.
Making a statement doesn't mean you need a bold accessory if you're into muted neutrals. It simply means adding one piece that's a little bit different, special or stands out a bit from the rest. It's what makes the outfit uniquely you. It's something people will notice.
Try a dangly pair of earrings with loungewear separates, or a twilly wrapped around your ponytail, or a sequined bomber jacket with leggings, a tank, and flats. Instead of all basic pieces, you add one thing of interest. Like the cherry on top of a vanilla ice cream sundae.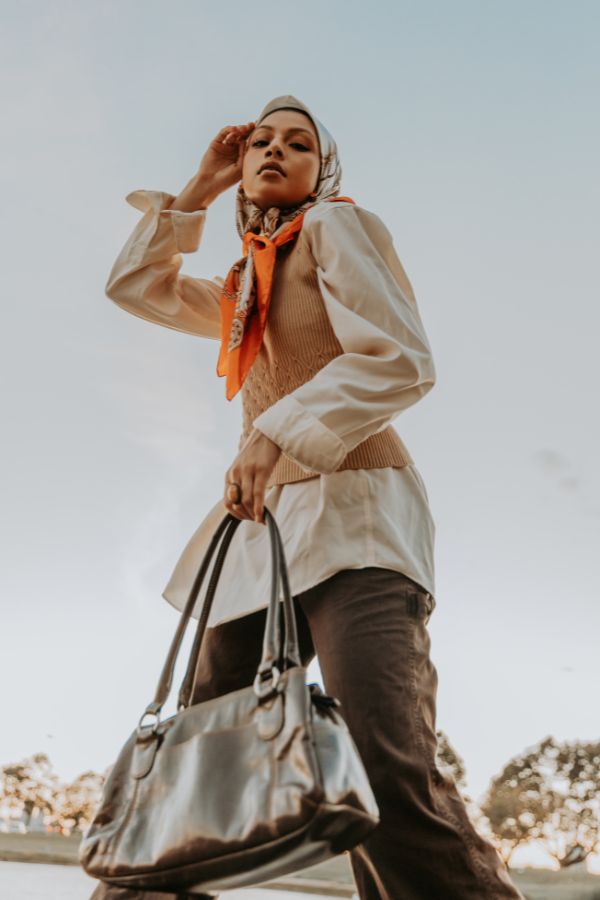 This is what makes getting dressed fun. Where does one find these statement pieces? Anywhere you love to shop, really. I love picking up artisan items while traveling or finding vintage pieces in secondhand stores. This adds a sentimental aspect to my look, which reflects my personality even more.
Related Post: 10 Stylish Loungewear Items You'll Want To Wear Out
My favorite statement pieces when I dress simply but stylish are hats and scarves. Figure out your favorites and rock them.
6. Look Stylish In Simple Clothes With A Good Lip
Your full outfit consists of everything you've got on, head to toe. If you want to dress simple, but stylish focus on details such as your lips. When we're with others, people see our faces and look at our mouths when we speak. Good lip color or gloss is the quickest and easiest way to instantly look chic.
Do you have a signature lip color yet? If not, another fashion goal to add to your list is to discover your best lip color. Certain colors suit certain individuals based on their skin tone, undertone, and hair color. A good lip color will brighten your face and a bad lip color will make you look tired and washed out.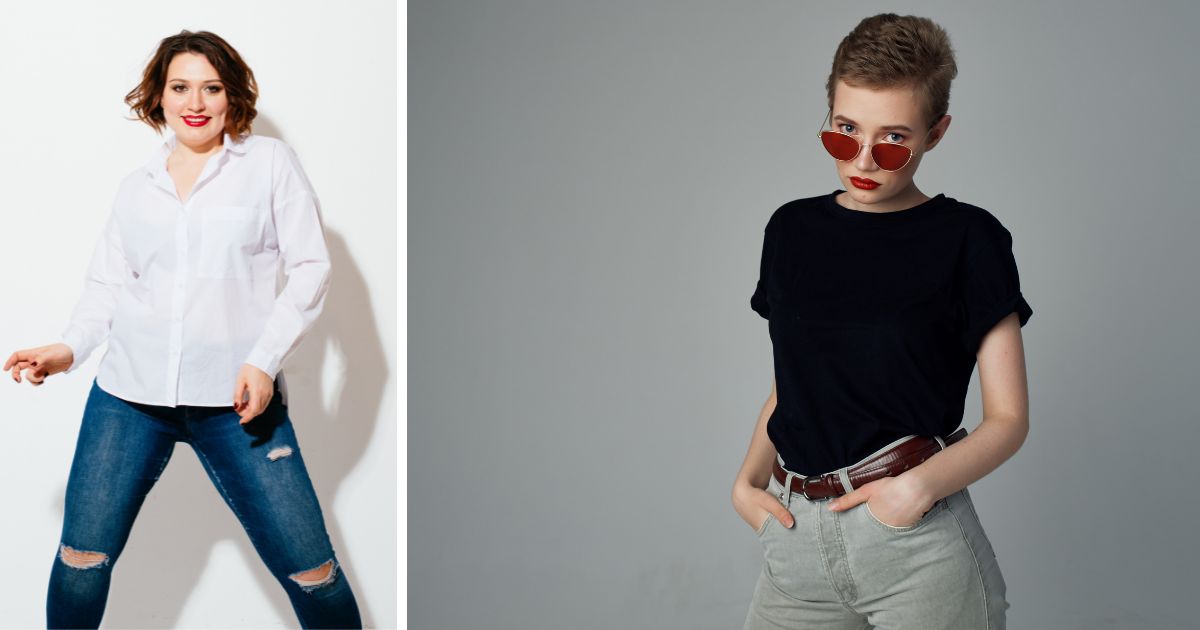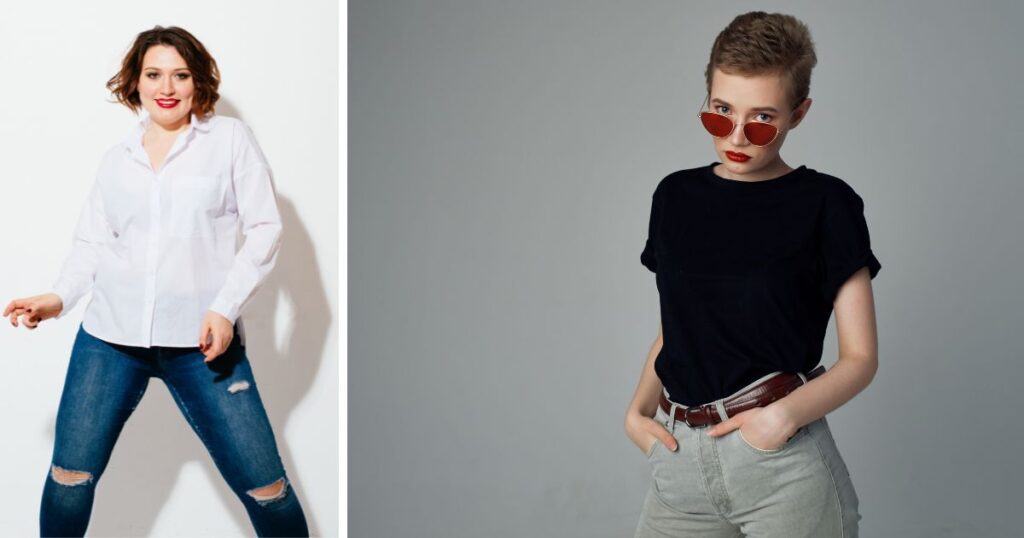 A great way to determine your best lip colors is to go to a makeup counter in a beauty store or department store and ask. You may want seasonal lip colors based on the temperature outside. Start with one or two colors and wear them as part of your outfits, casual or elegant. Try adding a gloss on top of lipstick for a nice pop of color.
If you don't want color on your lips, try a clear gloss or lip balm that gives your lips a nourished, healthy look.
Related Post: French Style Tips | 10 Essential Rules To Live By
7. Polished Nails Are A Girl's Best Friend
Take care of your nails. Polish them often or go to a nail salon. Whether it's a classic red, muted pink, French manicure, or fun color that matches your outfit…good nails go a long way. Don't forget to wear the same color on your toes if you're wearing open-toed shoes. And, please touch up those chipped parts before heading out!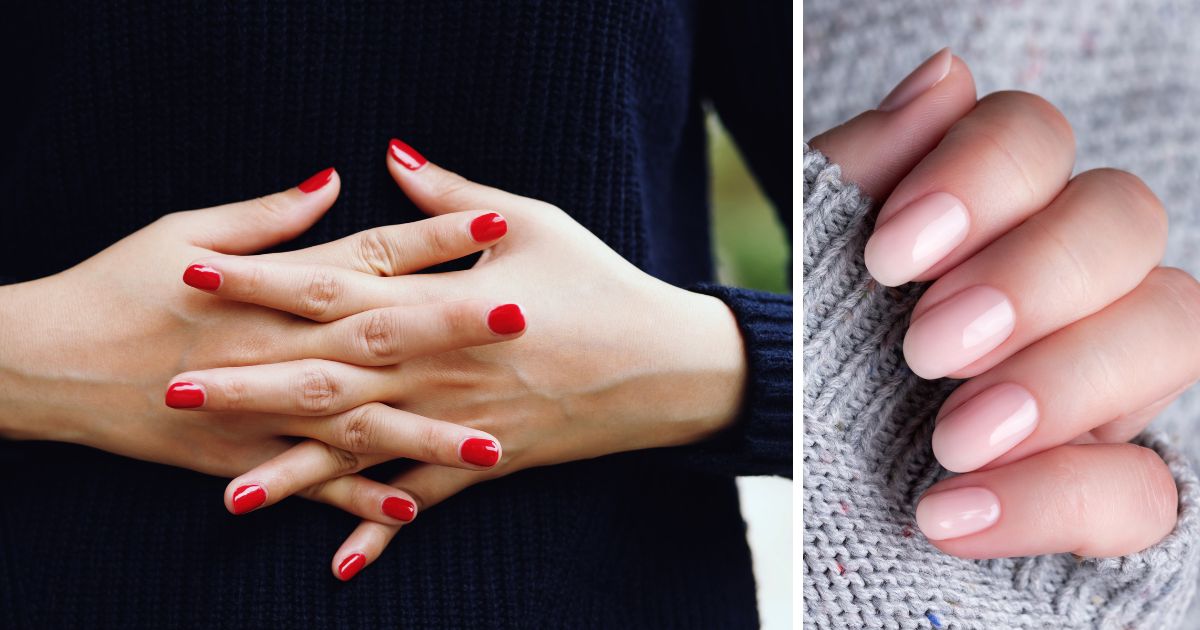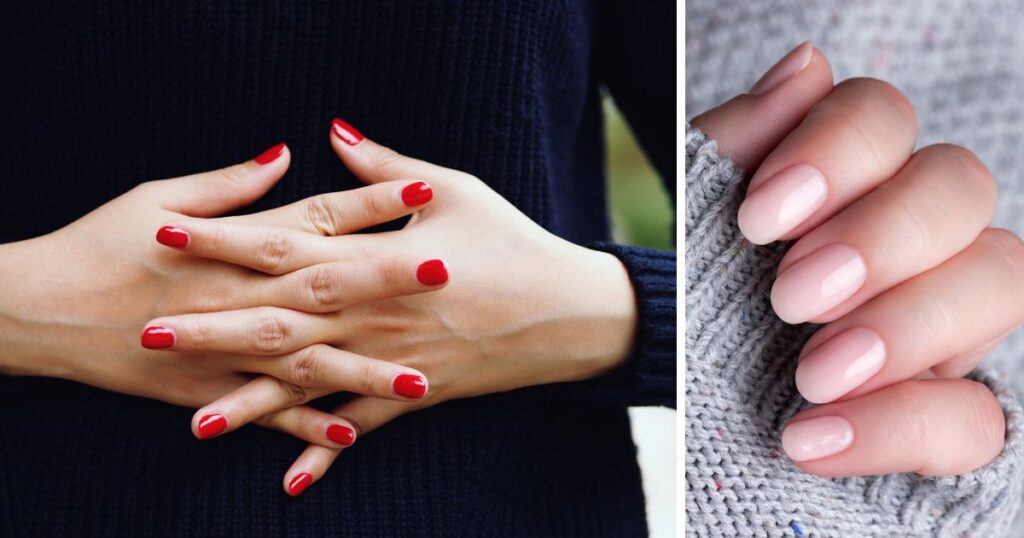 If there's one consistent compliment I've received on my outfits throughout the years it's been my nails. I've been doing them myself for years and have grown accustomed to filing, buffing, shaping, and polishing them. It's a ritual I make time for and look forward to on my weekly rest day.
Pro-Tip: Keep your nails a bit longer than the length of your fingers and they'll wear better. Long nails break and chip easier. Also, wear gloves when doing the dishes or any type of cleaning (even when washing the dog) to keep them looking beautiful all week.
What's your go-to statement accessory? Comment below!
This post was all about how to dress simple but stylish
Related Posts: