Do you need ideas for what to wear to a funeral? Look classy and respectful, but completely stylish, with these perfect funeral outfits!
If you're like me, I'm always looking for ways to be stylish, even especially with what to wear to a funeral.
Funerals are a time to pay your respects and honor the deceased and their family. Your funeral outfit speaks volumes in a somber atmosphere when most people are at loss for words.
The best outfits to wear to a funeral are smart and sophisticated, over bland and boring. You will learn what is appropriate to wear to a funeral, what not to wear to a funeral, what colors to wear to a funeral, funeral outfit ideas, and what shoes to wear to a funeral.
This post is all about what to wear to a funeral.
What To Wear To A Funeral
What Is Appropriate To Wear To A Funeral
'Dress to impress' is the best advice for what to wear to a funeral. The goal is to look your best without causing a distraction. Casual and flashy looks should be avoided. Remember, it's not about you, it's about honoring the deceased.
The one caveat is if you are the immediate family of the deceased (the family hosting the funeral, that is) you need not worry about distractions and can wear something flashy if that feels right for you. I wore a bold floral dress for my stepdad's funeral because he loved nature and it made me feel best honoring him that way.
Related Post: 7 Stylish Outfits For Winter This Year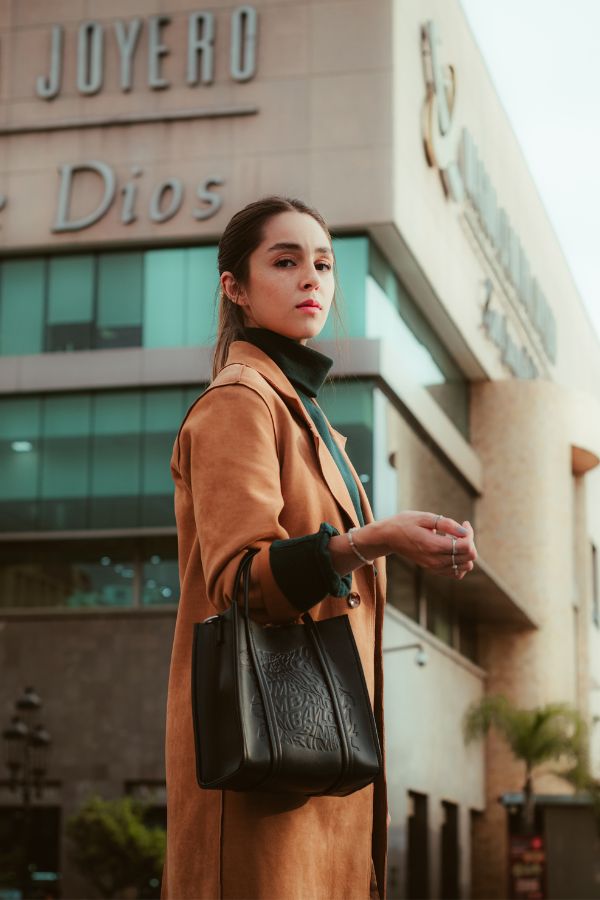 Perfect Choices For Funeral Attire
The following items are perfect choices for stylish funeral attire:
Pantsuits
Skirt suits
Dress pants or nice trousers; cropped is okay
Dresses that fall at the knee or longer
Skirts that fall at the knee or longer
Cardigans
Collared shirts
Knit tops
Blouses
Blazers
Upscale jackets (e.g. Tweed jacket)
Wool coats
Trench coats
Leather or suede boots (and vegan counterparts)
Pumps
Flats
Loafers
Oxfords
Derbys
Dressy mules
Watches
Pearls
Modest jewelry (high or low-end)
Handbags that aren't oversized
Clutches
Related Post: 11 Classic Wardrobe Essentials You Need in Your Life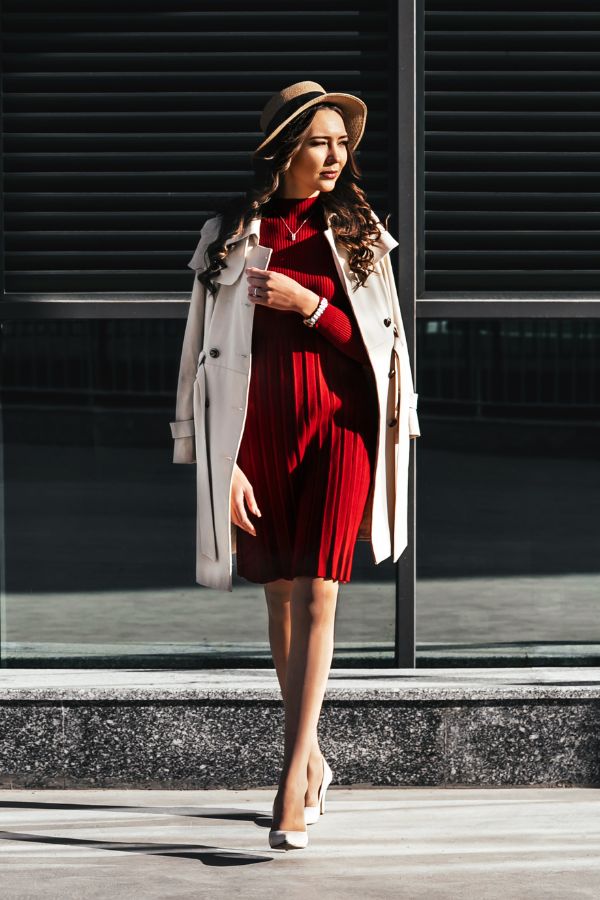 Pro-Tip: Sandals can go casual pretty easily. Opt for pointed-toe slingbacks or pointed-toe mules instead. Don't attempt to wear these if your heels are dry and calloused. Peep-toe shoes require an at-home pedicure and fresh nail polish (at the very least). My rule, but it's a good one.
Opt for clothing in the following fabrics and knits for chic funeral outfits:
Cotton Poplin
Cotton Twill
Linen (good for summer funerals, but clothing style must be dressy and iron/steaming is non-negotiable)
Wool
Cashmere
Tweed
Suede
Leather
Brocade
Silk
Satin
Chiffon
Crepe
Ponte knit
Lace
Engineered fabrics made to resemble any of the above (e.g. Tencel)
Acrylic
Polyester or poly blends
Pay attention to details when getting dressed. Ensure clothing fits correctly, is clean, ironed or steamed, and is in good shape. Check for deodorant stains. Do a lint roll before leaving the house. Take an umbrella if it's raining outside (and use it!).
Related Post: 11 Simple Style Tips To Always Look Good
What Not To Wear To A Funeral
Here is a long list of what not to wear to a funeral (funeral outfit don'ts):
Denim (some recommend dark denim, but I personally think any denim is too casual)
Tight leather pants
Moto jackets
Bomber jackets
Puffer vests
Leggings (opt for tights instead and definitely do not wear leggings as pants!)
Jersey or modal (too casual)
Fur and faux fur (except if it's lining the hood of a winter coat)
Skin-tight outfits
Provocative clothing
Short skirts and dresses
Corduroy
Neon
Fleece
T-shirts
Loungewear
Yoga pants
Athletic attire
Streetwear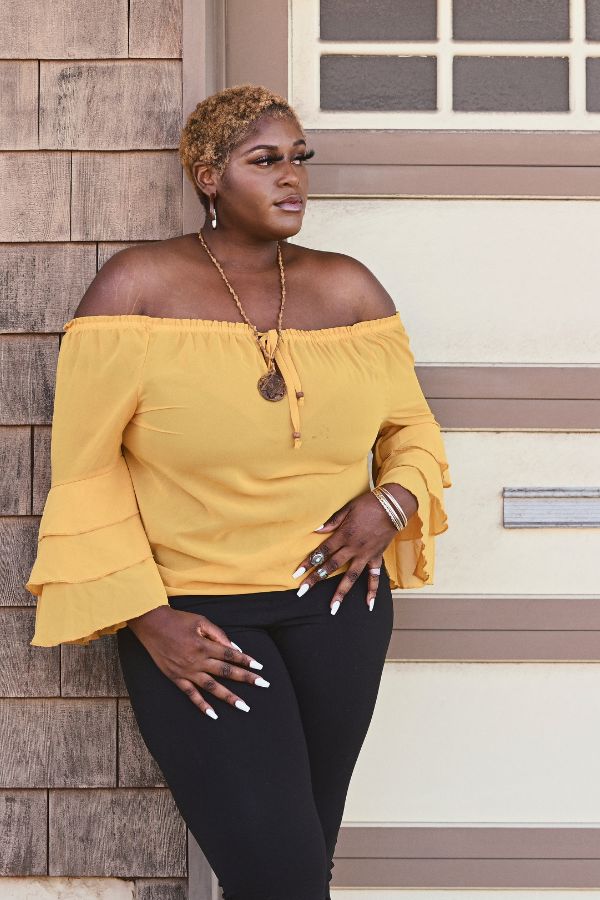 The list of funeral outfit don'ts continues with:
Embellishments that stand out (e.g. sequins)
Casual pants
Casual shirts and tops
Casual jackets
Baggy clothing
Logos all over (except on a handbag or scarf)
Wild prints and patterns that cause attention
Oversized, gaudy jewelry
Shoes you have trouble walking in (e.g. heels that are too high)
Sneakers
Moccasins
Crocs or similar
Shearling boots
Rugged combat boots
Casual sandals
Baseball caps
Casual hats
Backpacks
Large totes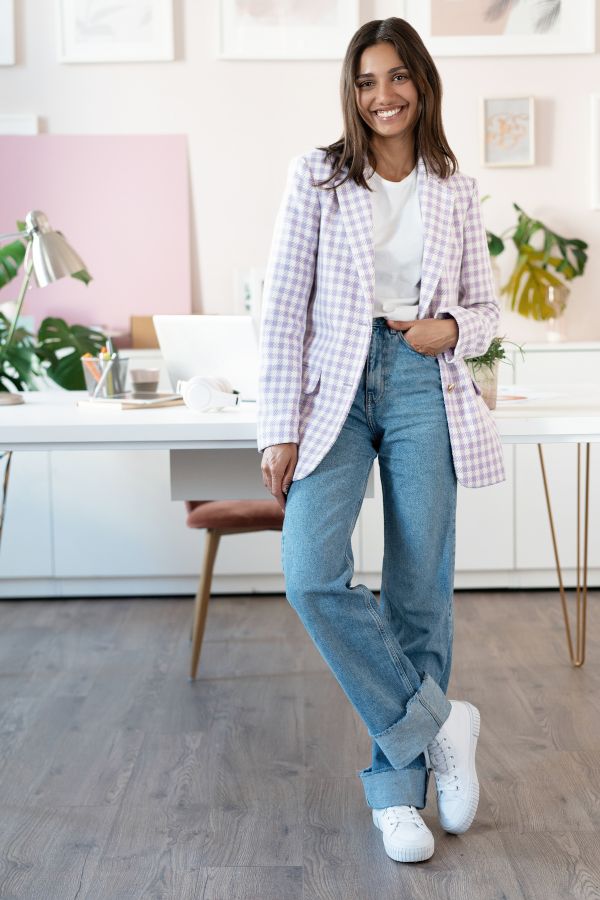 Dress To Impress Is Key
If you wouldn't wear it to a business dinner with a potential client, then avoid it. Don't wear clothing that's worn, stained, ripped, or missing buttons. If you're in doubt that something is borderline inappropriate for what to wear to a funeral, then put it back in the closet.
Related Post: The Secret To Elegant Classy Style
What Colors To Wear To A Funeral
While black attire is the tradition in western culture, you don't need to be limited to one color. If there is a specific dress code requested, abide by that. Otherwise, you are free to express your emotions through different colors.
Opt for dark colors as your main color:
Charcoal
Navy blue
Camel
Deep green
Dark purple
Maroon
Burgundy
Taupe
Brown
Black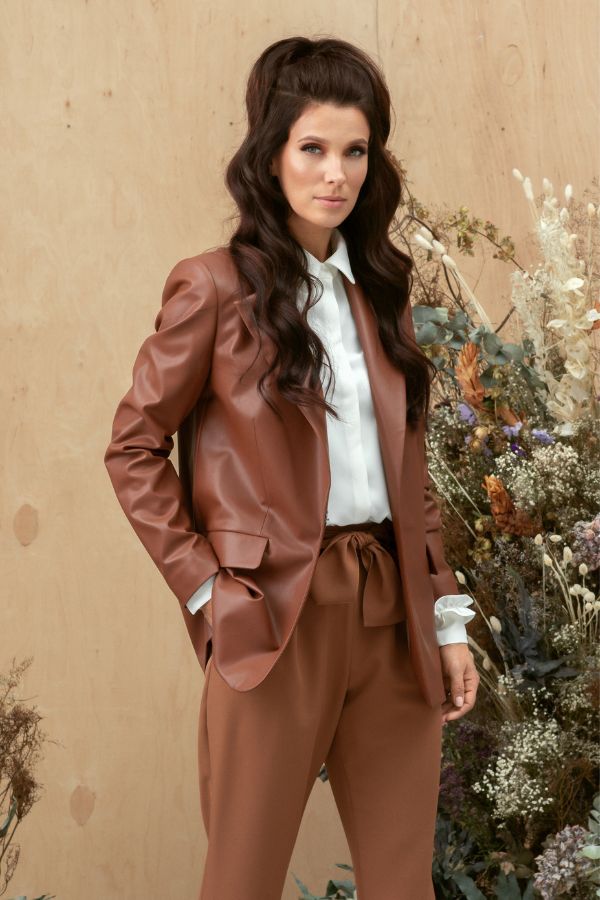 Mix and match dark colors or go for a tonal look in different shades or fabrics. If in doubt, remember that black goes with everything, so wear black as your main color and style with a different color.
Style your look with a lighter color in an accent piece like a cardigan, shoe, or accessory:
White
Ivory
Beige
Pastels
Slate blue
Sage green
Medium purple
Gray
The following patterns and prints are also good choices to wear to a funeral:
Black watch tartan (ensure the quality of the fabric is good)
Houndstooth
Florals (the design should be subtle and not busy; opt for larger patterns)
Minimalist plaids in subdued colors such as grey and taupe (e.g. Burberry check)
Pinstripe
Herringbone (as in trousers or jackets)
Patterns that are tonal (e.g. navy blue silk blouse with brushed silk polka dots in the same color)
Related Post: What To Wear With Navy Blue | 5 Gorgeous Color Pairings To Style With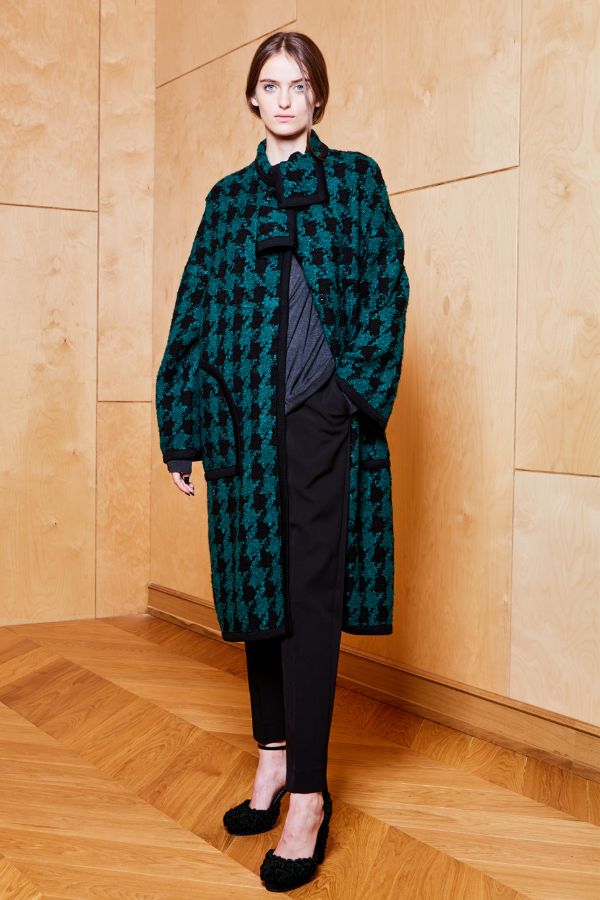 Funeral Outfit Ideas
Sheath Dress
Sheath dresses are perfect for what to wear to a funeral because they're so versatile. Pair a sheath dress with a blazer or cardigan and tall boots in the cooler months. Wear it with heels in the summer. This style of dress is flattering and appropriate for indoor and outdoor funerals, post-service luncheons, and viewings.
Related Post: What To Wear For 70 Degree Weather: 25 Chic Outfit Ideas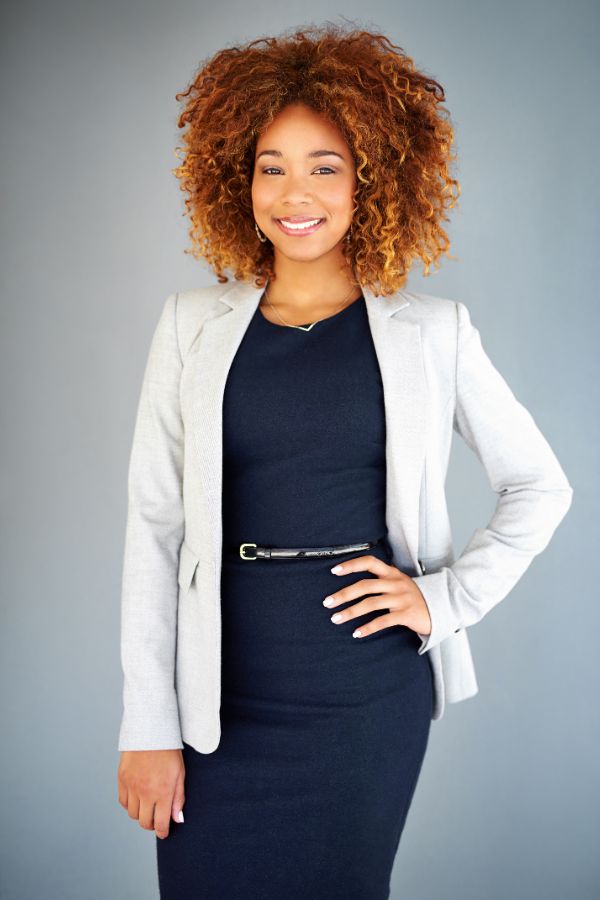 SHOP THE Style:
Modern Citizen Pilar Vegan Leather Tie-Front Dress – Very stylish sheath dress with a waist belt you can wrap and also layer underneath when it's cold!
Diane von Furstenberg Valerie Midi Dress – A silky jersey material in a sheath cut, but it's stretchy! Deep v-neckline and flowy wide sleeves for comfort. You can definitely wear this dress for a date night, girls' night, etc!
FREY Forte Dress – Talk about a classy lady! This sleeveless dress is everything you'd want for a feminine look that means business. Love how you can layer with a shirt or a sweater in the cooler weather too!
Cardigan With A Belted Skirt
This is a great funeral outfit for women for the fall and spring seasons when the weather is mild. Cardigans come in heavy and lightweight fabrics, so opt for seasonal comfort. Look for pencil skirts, flowy midi or maxi skirts, and A-line skirt styles.
Related Post: How To Dress Better In 2023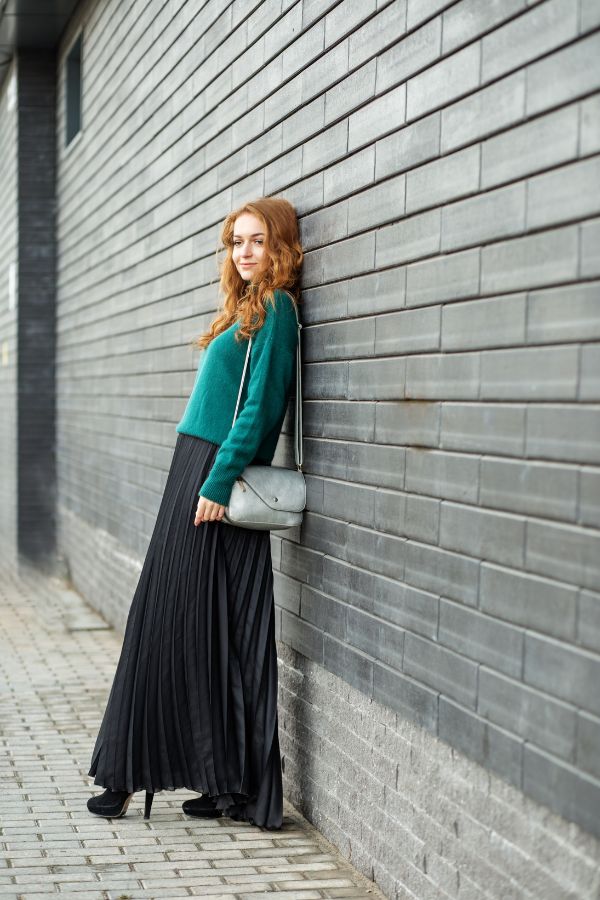 At a recent funeral I attended, I wore a vintage ivory cardigan with a black asymmetric pleated skirt, a black waist belt, and tall suede boots, also in black. This outfit was perfect for a daytime funeral and was comfortable for long periods of standing indoors and out.
SHOP THE Style:
Knit Top With Wide-Leg Pants
Knitwear is great because it comes in several fabrics geared toward different seasons. Silk, cotton, and linen are perfect for warmer months, while cashmere, wool, and synthetic blends will keep you warm in winter. A short sleeve silk-knit tee is very elegant, while a sleeveless turtleneck doesn't show too much skin, and finally, a long-sleeve v-neck looks tasteful in winter.
Related Post: 7 Stylish Outfits For Winter This Year
Wide-leg pants are one of those classic wardrobe essentials that will never go out of style. You should have at least one go-to pair ready for any type of dressy occasion. However, they easily dress up or down, so they would be a great option for a classy funeral outfit or a casual funeral outfit.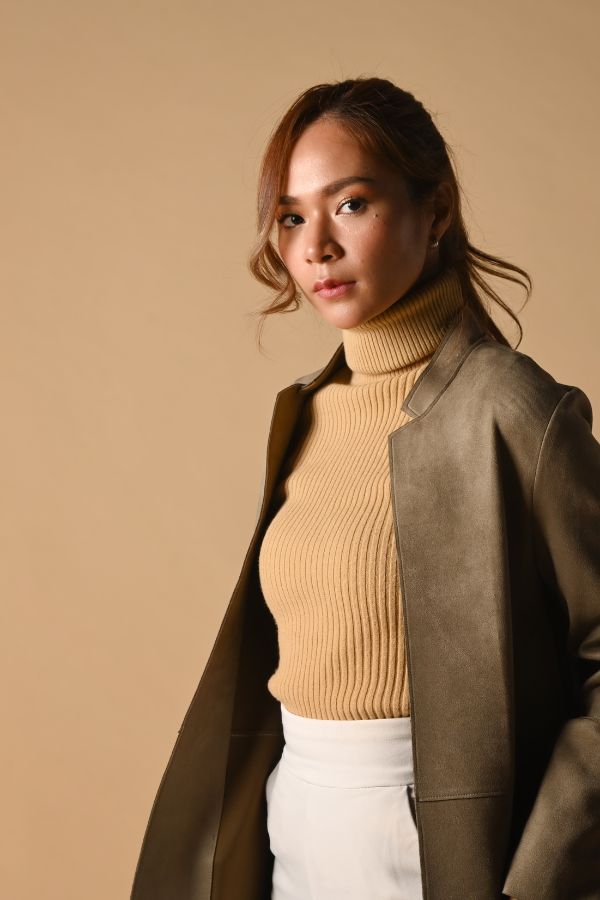 Dress this look up with a silk neck scarf. If wearing boots, ensure the boot shaft hits above or just at the hem of the pants, to ensure outfit fluidity (skin should be hidden). Cropped pants look best with a low heel. Add a blazer or nice jacket for the evening and you're set.
SHOP THE Style:
Silk Blouse With Trousers
At this point, I'm not sure what dressy occasion doesn't call for a silk blouse these days. This item looks so chic and classy because the fabric looks luxurious without being too tight or stretchy. Trousers come in so many styles and colors, if you don't have a favorite pair make that a goal for this year. Whether you decide to wear flats or high heels, make sure your pants aren't dragging on the floor.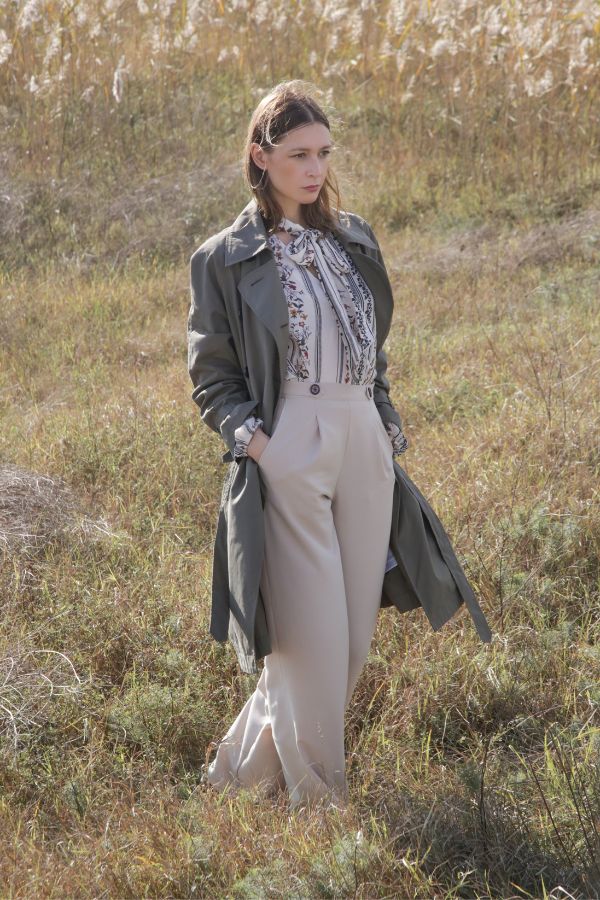 Bring your cardigan or blazer along if it's cold, or layer a cashmere thermal underneath. Lightweight trousers in cotton, twill, or polyester are perfect for summer.
SHOP THE Style:
The Classic Pantsuit
Last, but not least is a classic pantsuit for chic funeral looks. While a pantsuit already has the definitive seal of approval for what to wear to a funeral, the fun is pairing the perfect top underneath. Go for a lightweight silk top or cami, a timeless collared shirt, or a fitted ribbed turtleneck. Add a scarf, necklace, brooch, or waistcoat to style up your look.
Wool and wool blends are perfect for colder months while cotton, twill, polyester, and linen are great for summer.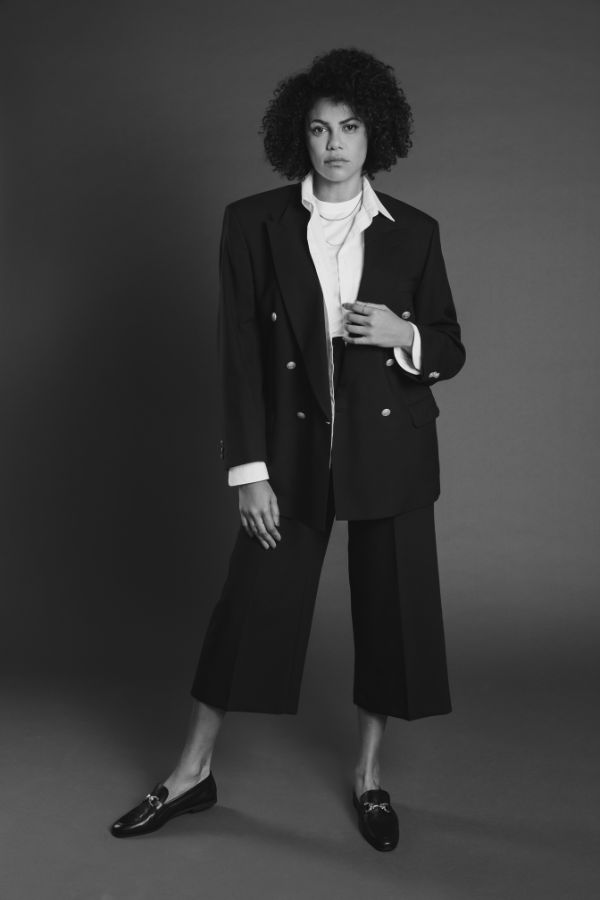 SHOP THE Style:
You may already own a lot of these pieces already. Knowing how to mix, match and style up for the perfect outfits to wear to a funeral is key. Check this post out for more ideas on how to shop your closet.
This post was all about what to wear to a funeral
Related Posts: