Do you want to know what to wear to the gym to look sporty and elegant? These simple tips will ensure you look as good during your workout as you feel after it!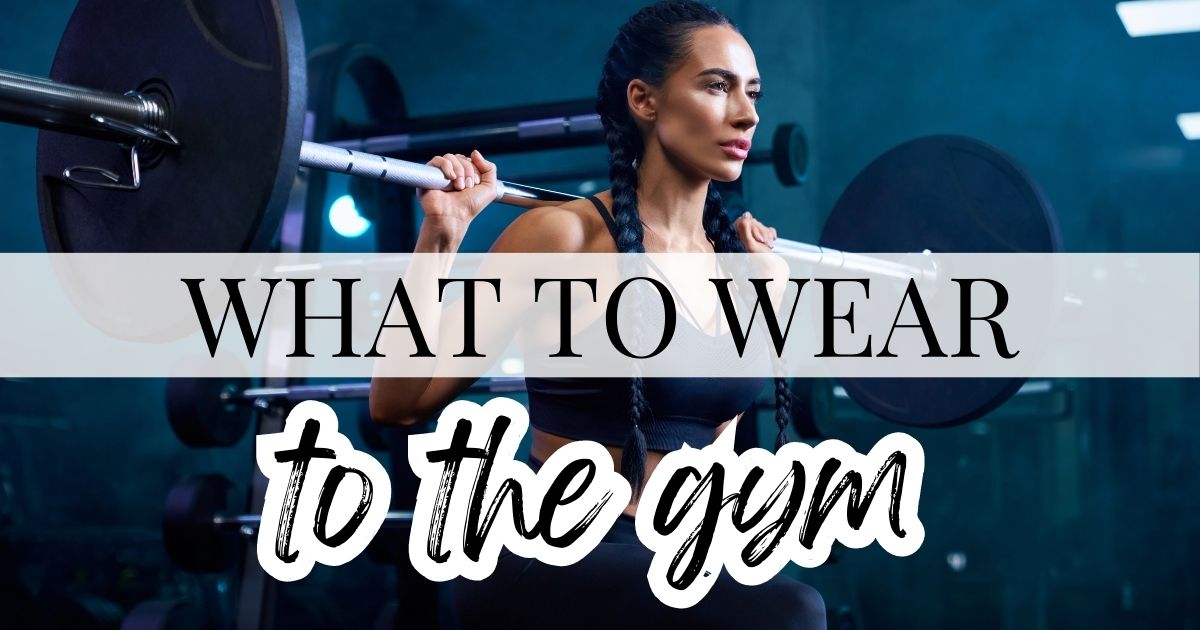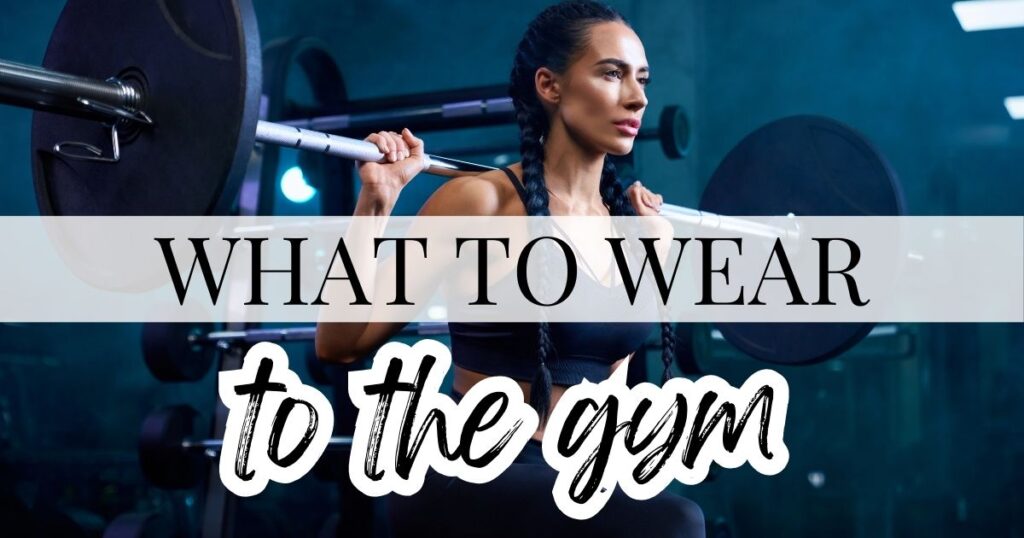 There are many reasons why 'what to wear to the gym' is important. For example, it might be your first time going to a gym and you want to avoid standing out. Maybe you've recently lost or gained weight and you aren't sure how to dress. Some of us want to meet a potential partner who enjoys fitness. Or, you just want to look good. The bottom line? We all just want to look good, basically.
I've rounded up the best style tips and examples for what to wear to the gym to look classy while working out. These suggestions will ensure you always have something (additional) to look forward to when lifting weights or taking a HIIT class.
This post is all about what to wear to the gym.
Best Styles To Wear To The Gym
What To Wear To The Gym For The First Time
This tip is great whether you're deciding what to wear to the gym for the first time or 1000th!
The easiest way to elevate your style for what to wear to the gym is with matching workout attire. Similar to the timeless monochromatic trend sweeping the rest of the fashion industry, a matching workout set looks more put-together than contrasting separates.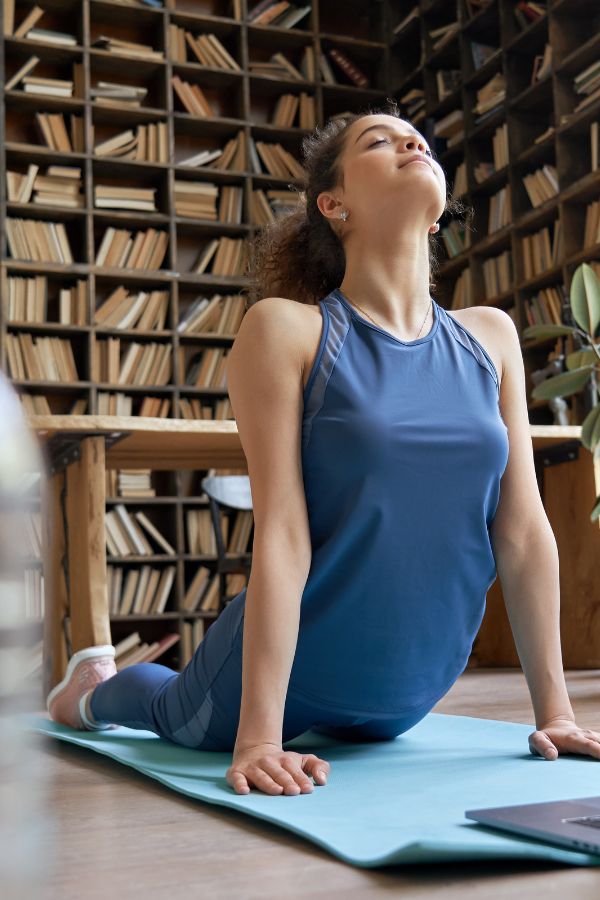 Dark colors will help you easily blend into the environment, like the Mirage Tank and Mirage Tight from ALALA. Bright colors and busy patterns will make you stand out, so choose what feels right for you.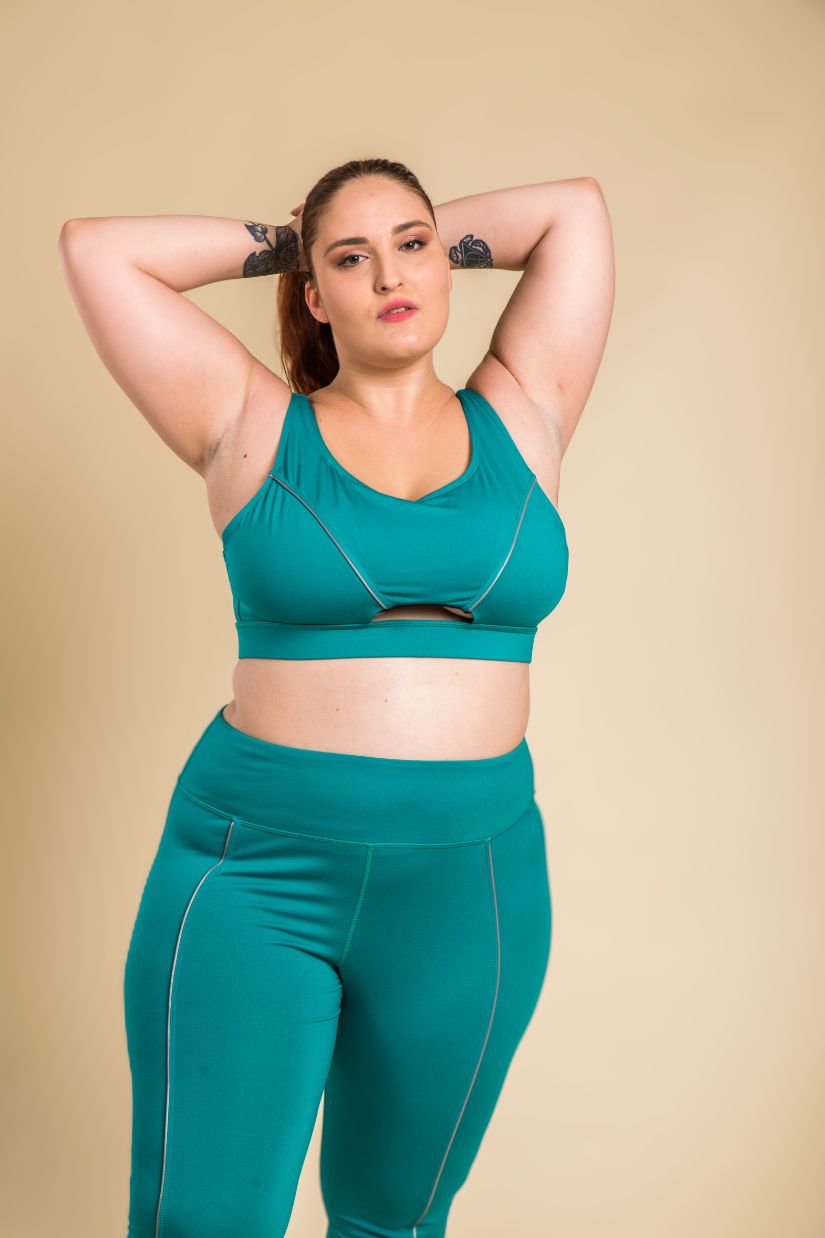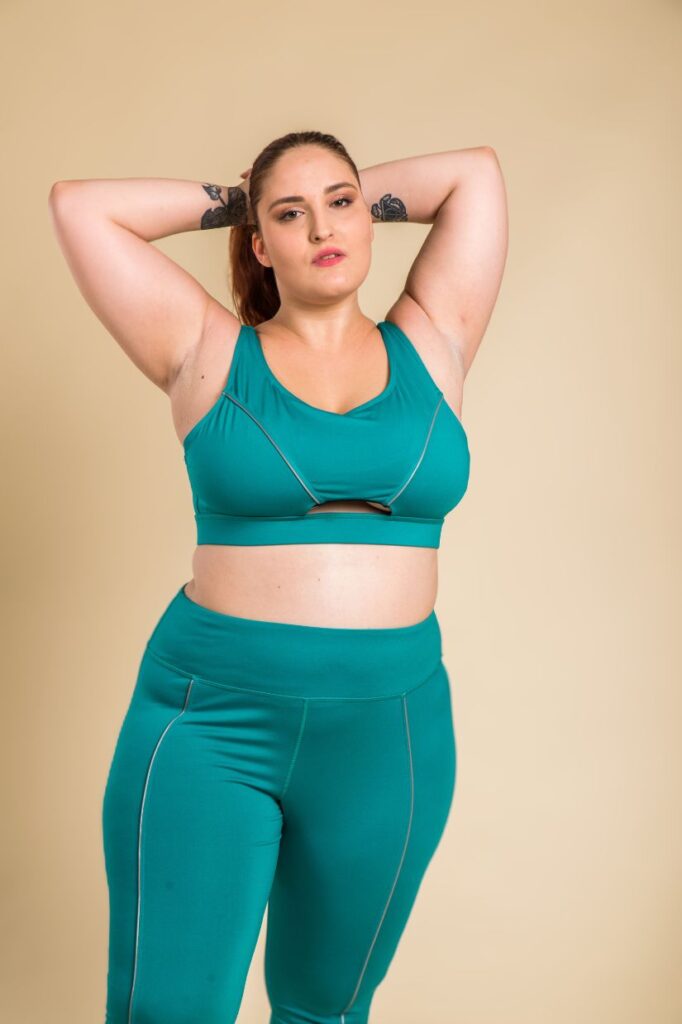 Muted colors such as French blue, taupe, and clay are clean and modern looking, like the low-impact Conscious Crop Bra and Salutation Stash Capri in Eucalyptus Olive by Athleta. The most elegant matching workout clothes are from the same brand, in the same color and fabric, and have minimal embellishments (if any).
Related Post: How To Dress Simple But Stylish | 7 Easy Tips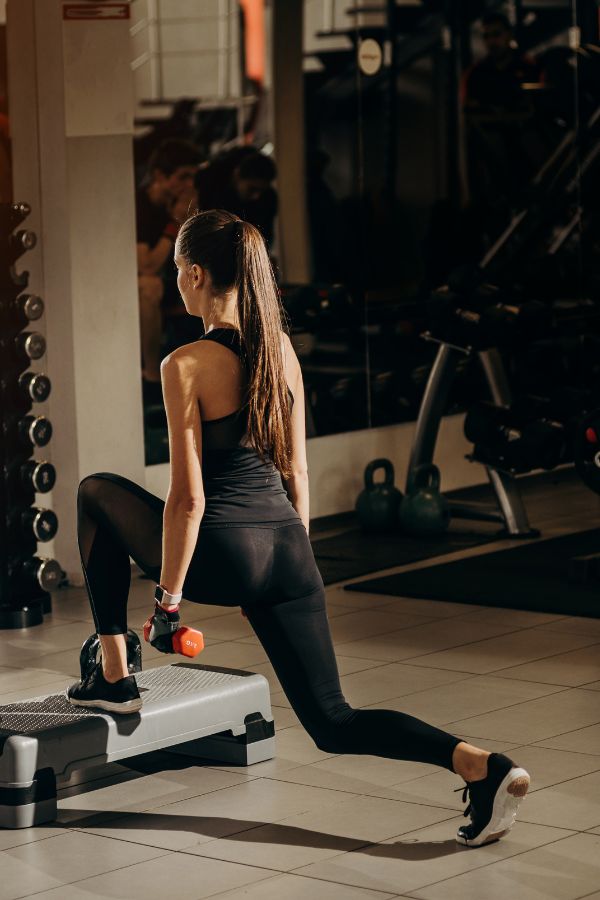 What To Wear To The Gym If You're Self Conscious
It's not fun being at the gym and feeling self-conscious. However, strategic workout attire can boost your confidence level so you can focus on the positive aspects of being at the gym. The most important point is that you feel good in the clothing you're wearing, so use these tips as a guide to your ideal gym aesthetic.
Try a fitted top with loose pants or fitted pants with a loose top, for balance. Casual pants with a tie waist are great for comfort if you don't feel good in leggings. A plain black pair is slimming and appropriate. Avoid swishy material and don't go too baggy if you'll be using a stationary bike. The Daily Wide Leg from Vuori is extremely flattering.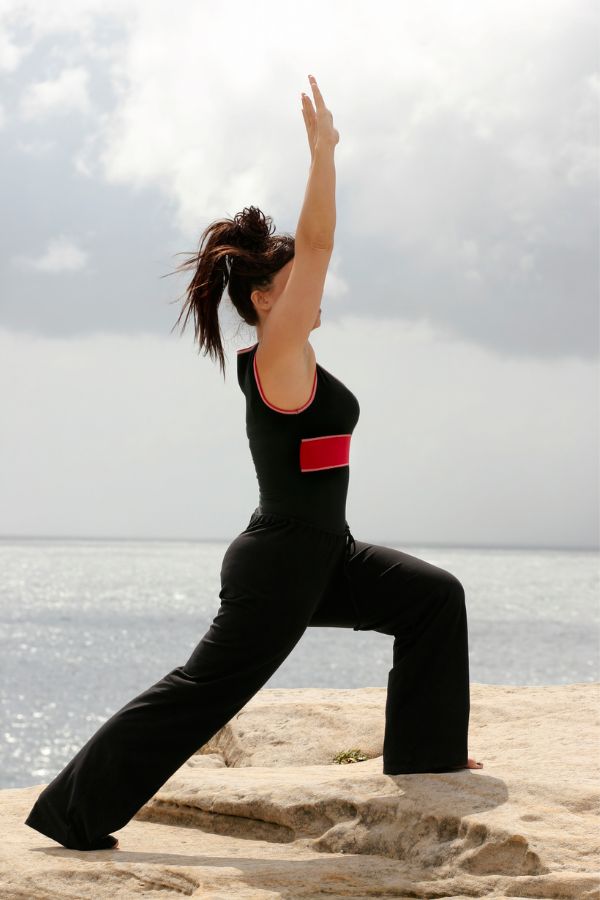 Avoid pairing a mismatched loose top and loose bottom together, which looks frumpy. The Alosoft Finesse Long Sleeve Top by Alo Yoga is comfortable and lightweight for a modest workout look.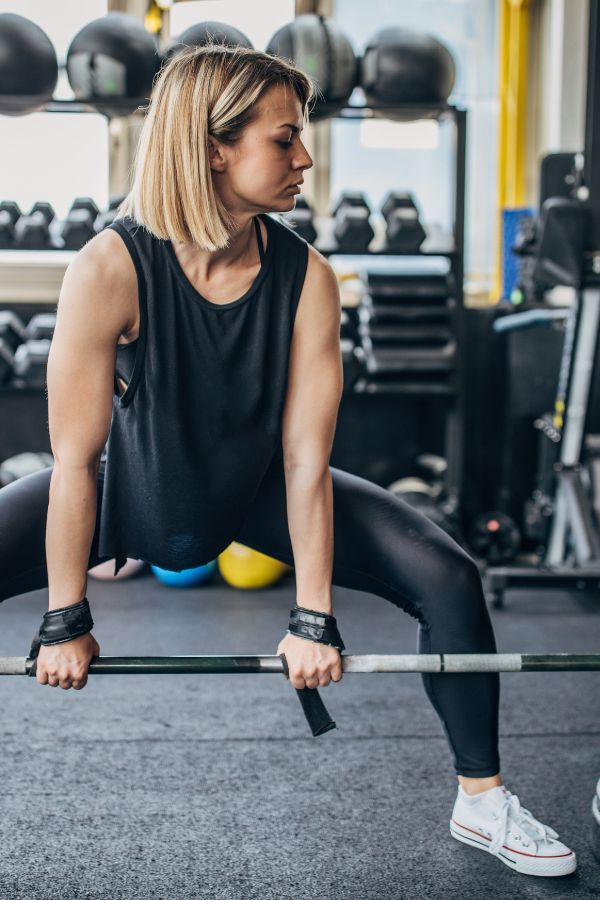 A slim hoodie or jacket also provides a modest, but appropriate look at an athletic club. Find one that matches the rest of your outfit for an overall chic workout look. Try this matching Army Rise set from Alala, perfectly appropriate to run errands in before or after the gym as well.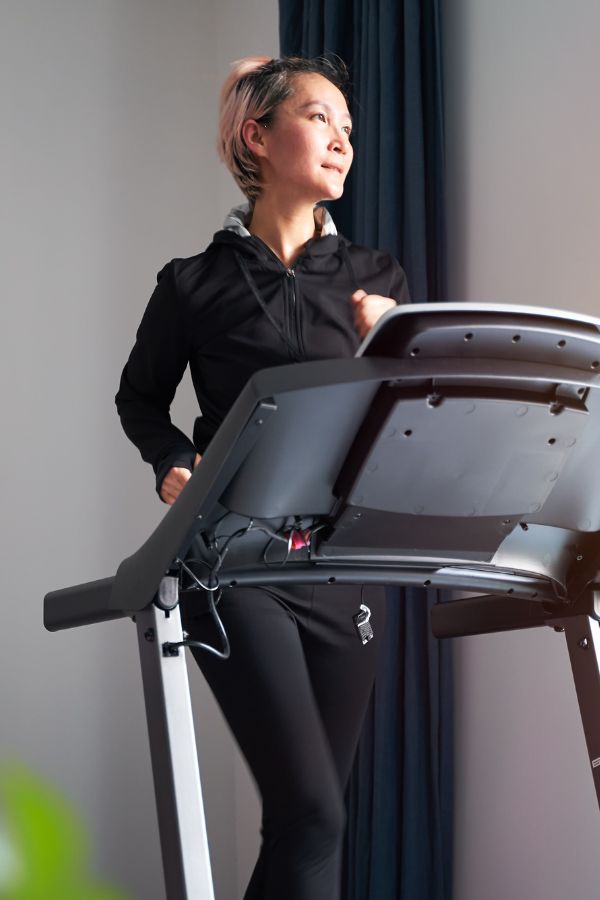 Dark colors hide problem areas as well as sweat marks, and that dreaded cellulite, which we all have. Thin geometric patterns on leggings can also hide problem areas, just make sure to wear a solid color on top so the outfit isn't attracting too much attention. Try the Power 7/8 Workout Legging in Black Floral Refract Print by Sweaty Betty.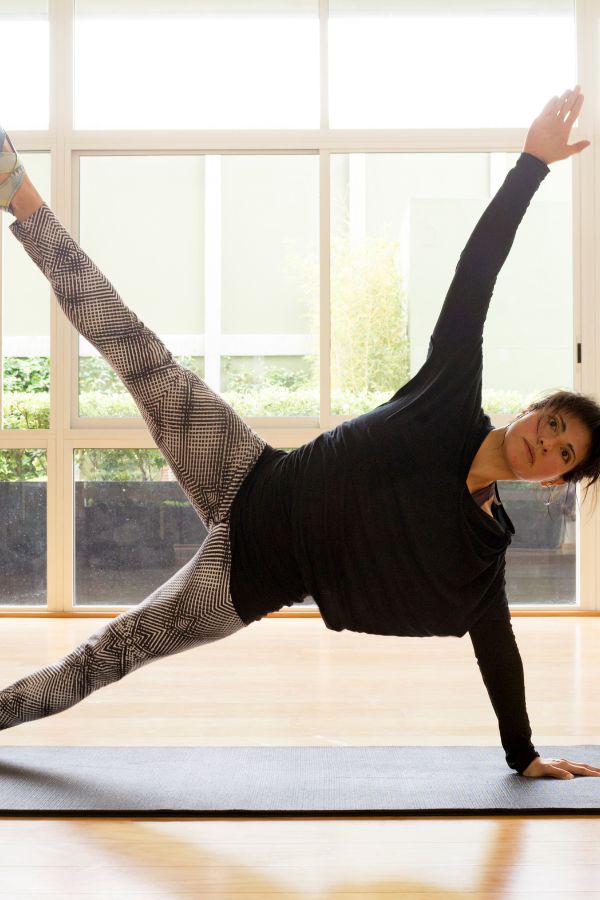 Activewear that doubles as shapewear is what to wear to the gym if you're self-conscious. Most of us have areas that jiggle and even sag some, so activewear with shaping technology provides the most flattering fit. There are leggings that will help lift your booty, like the Booty Boost® Active Leggings from Spanx. Shapewear tops like the 2-Way Shaping Tank, from Yummie are made for everyday wear. Shaping activewear is also helpful when doing active cardio or a high-impact workout.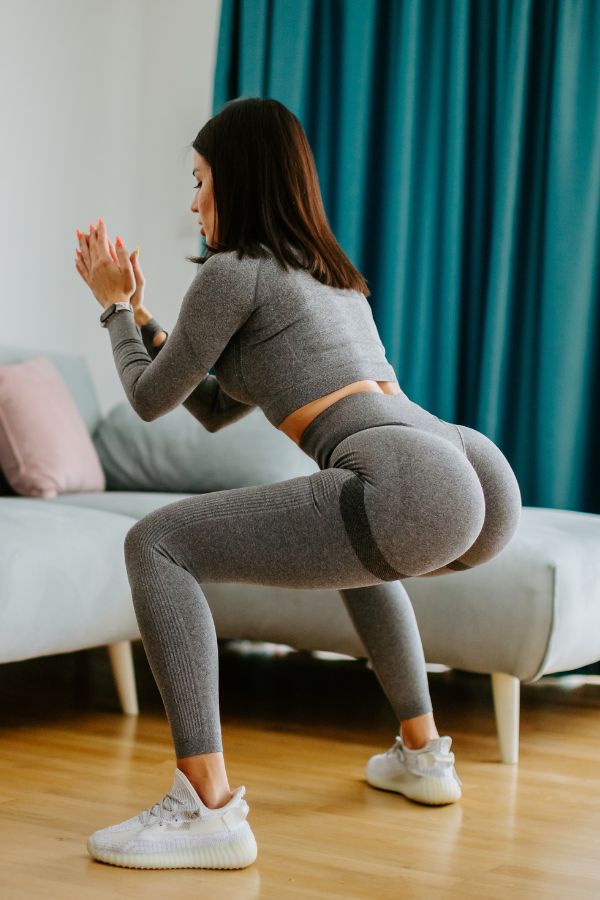 Ensure your workout attire fits you correctly. Avoid short shorts that often ride up during a workout and go for biker shorts instead, like this sleek pair from carbon38. Picking a wedgie or constantly readjusting your clothing is not attractive. Try the ALO Select Tank, made to stay in place during workouts.
If you wear something too small or too big, you can throw the rest of these tips out the door. Brand sizing is all over the place these days, so trust what the mirror (or a photo on your phone says) instead!
Related Post: I'm Loving These Styles For Pear Shaped Body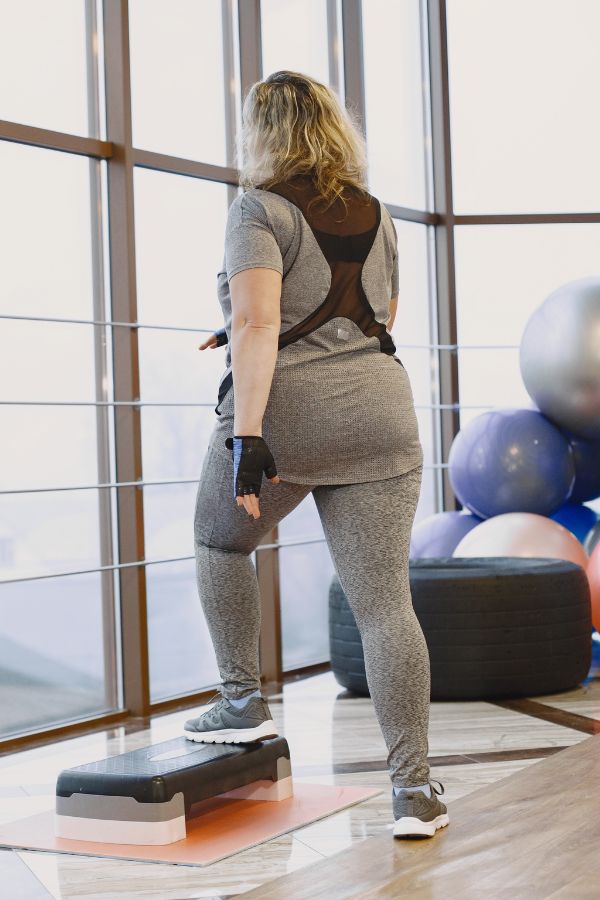 Pro-Tip: Apply deodorant after you're dressed to avoid marking up your clothes.
What To Wear To The Gym To Look Slimmer
Workout clothes in solid, dark colors are best to wear to the gym to look slimmer. Dark colors slim the body, help you blend into the environment, and hide problem areas. Avoid color-blocking, especially with light colors (e.g. light top, dark bottom, and/or vice-versa) as these will have the opposite effect.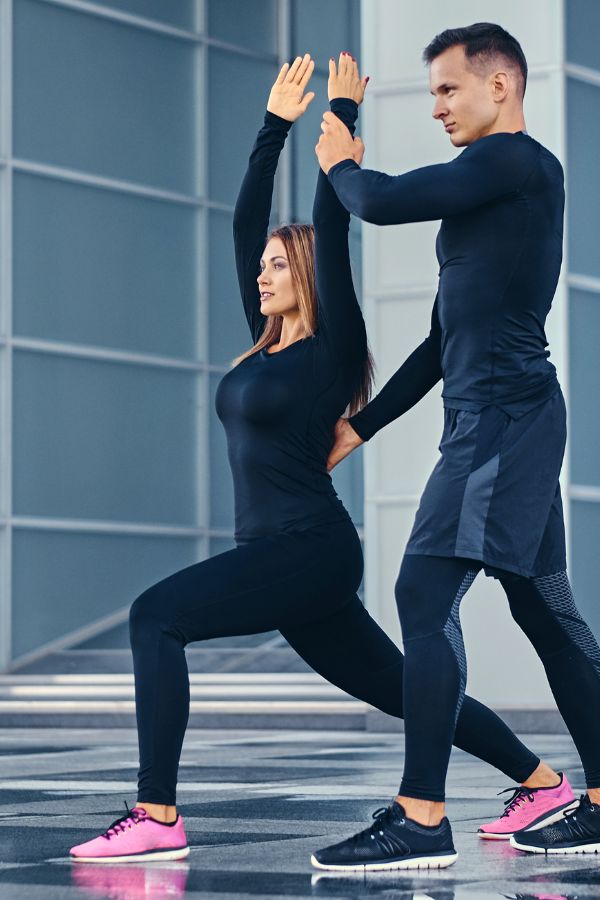 Aside from wearing monochromatic, dark colors, this next style tip is ensuring your outfit has fluidity. Outfit fluidity is how your outfit flows from top to bottom. For example, a crop top paired with leggings has a break in fluidity at the midsection. When an outfit has a break in it (meaning bare skin or a different color or pattern is showing between two items of clothing), it can shorten the body or give a chopped-off look to your figure. This is not necessarily a bad thing, but it depends on your body type.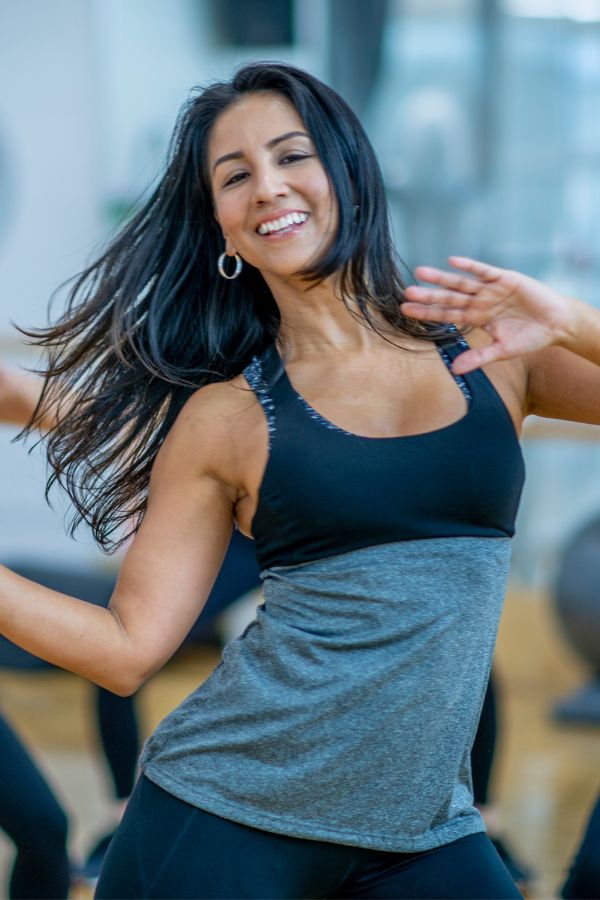 If you're trying to look slimmer, ensure your outfit maintains fluidity from top to bottom. Ensure the hem of your top meets or overlaps with the hem of your bottoms. This will elongate your midsection if you're wearing dark colors or a style with strategically-placed lines, like the 2000s-chic Raquel High-Waisted Flare Legging from Splits59. The post linked below discusses this topic in much greater detail.
Related Post: 7 Amazing Plus Size Style Tips To Look Your Best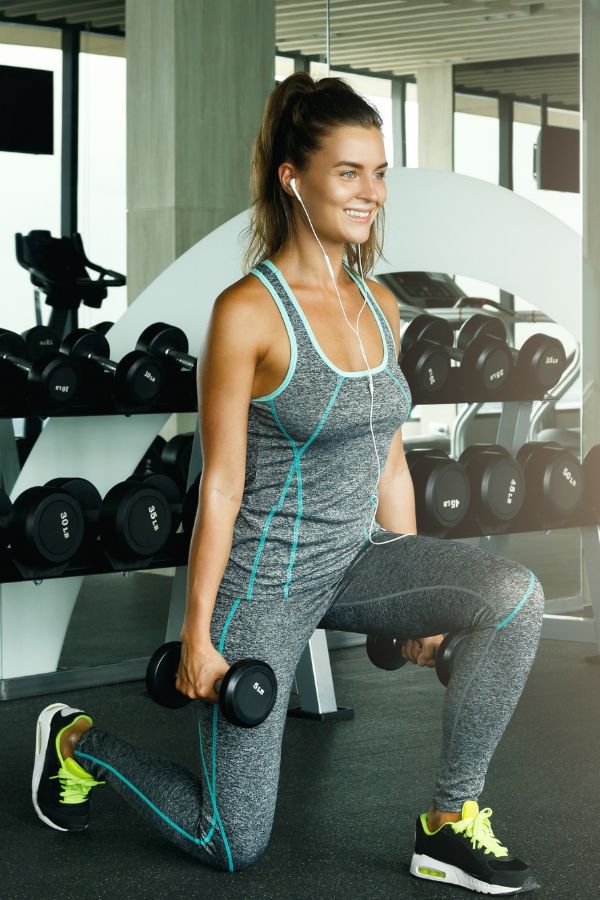 Avoid baggy clothing that adds weight to your body. Stick with fitted to semi-fitted pieces that help shape your figure. High-impact styles pull everything in and keep it that way, which is also great for HIIT workouts, running, and aerobics.
Look for waistbands that are cut in a "V" shape rather than straight across, especially if you're curvy, like the amazing Contour Leggings from Bombshell Sportswear. High-waisted leggings or flared pants help elongate the legs and slim your lower half.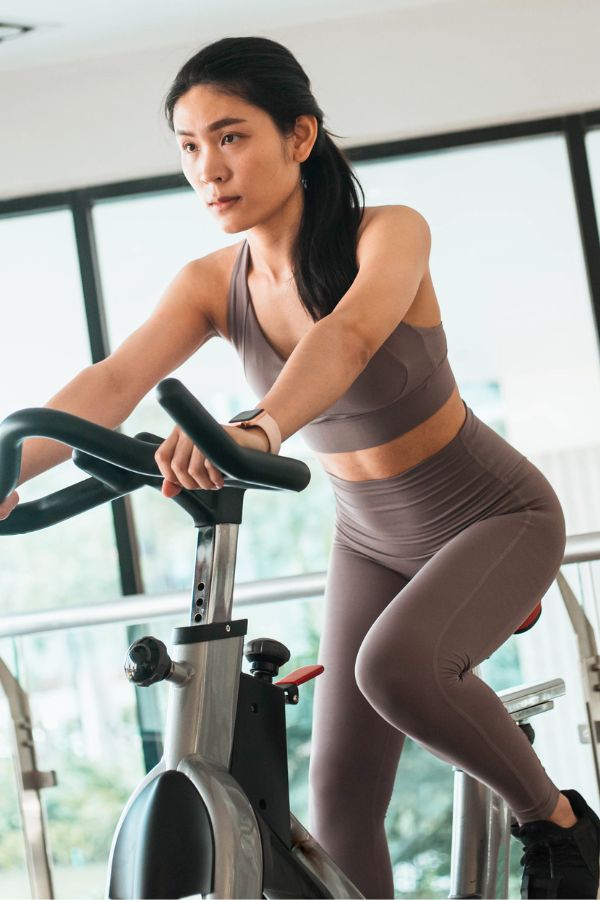 What To Wear TO The Gym If You're Skinny
If you're self-conscious about being thin, opt for light colors and muted patterns, such as the buttery soft Never Better Leggings and Never Better Square Neck Bra from FP Movement in the colors Nightshade or Moonrock. Soft fabrics add a yin element to the body, which helps balance the yang element of slim figures.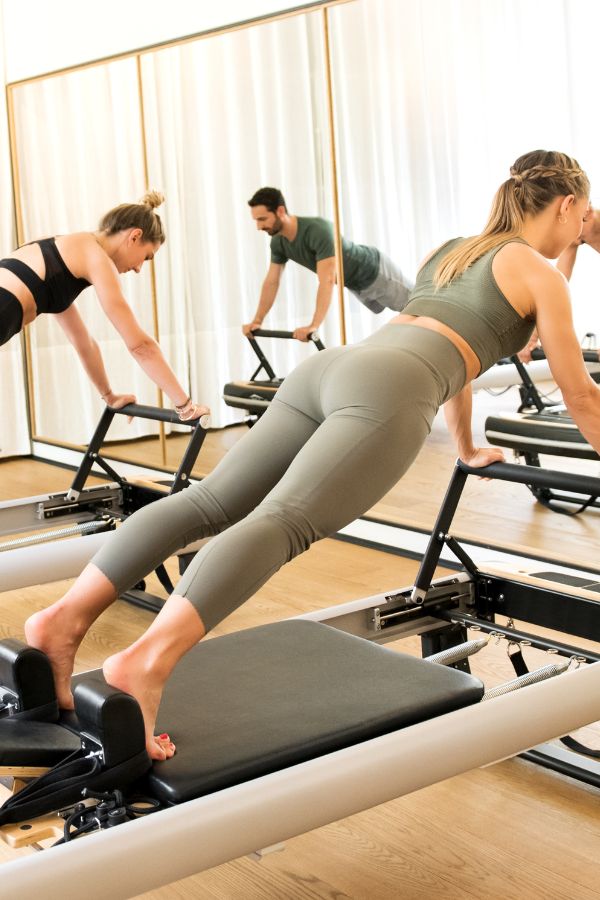 Long sleeves, cropped styles, mesh cut-outs, and other embellishments add interest and shape to the body too. This Cut Out Crop Tank from WeWoreWhat is a great piece to accentuate your top half.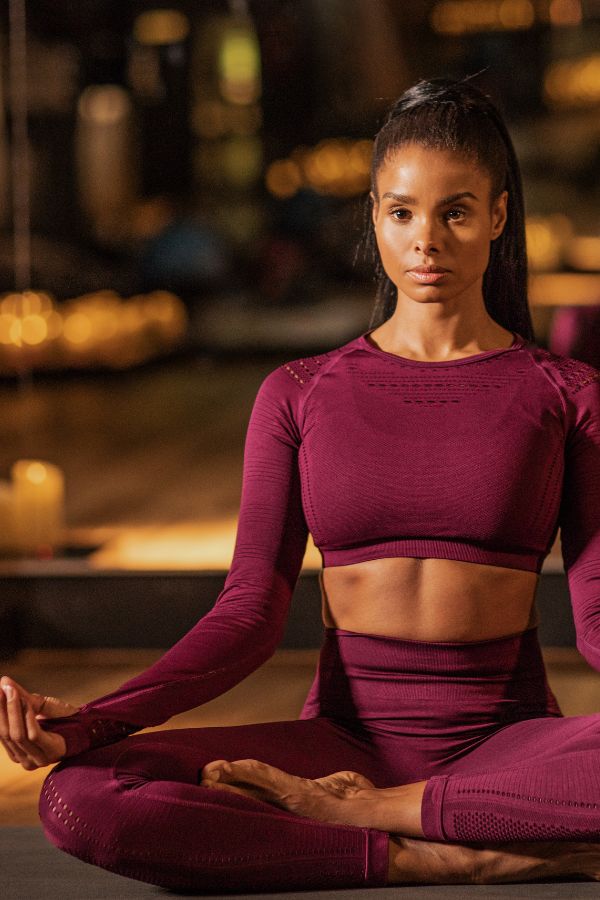 Colorblocked styles and pants with a color-blocked waistband help add volume to your waist, which works for ladies with a rectangle or inverted triangle body shape. Try the Z Supply Color Block Sports Bra and Contrast Crossover 7/8 Leggings.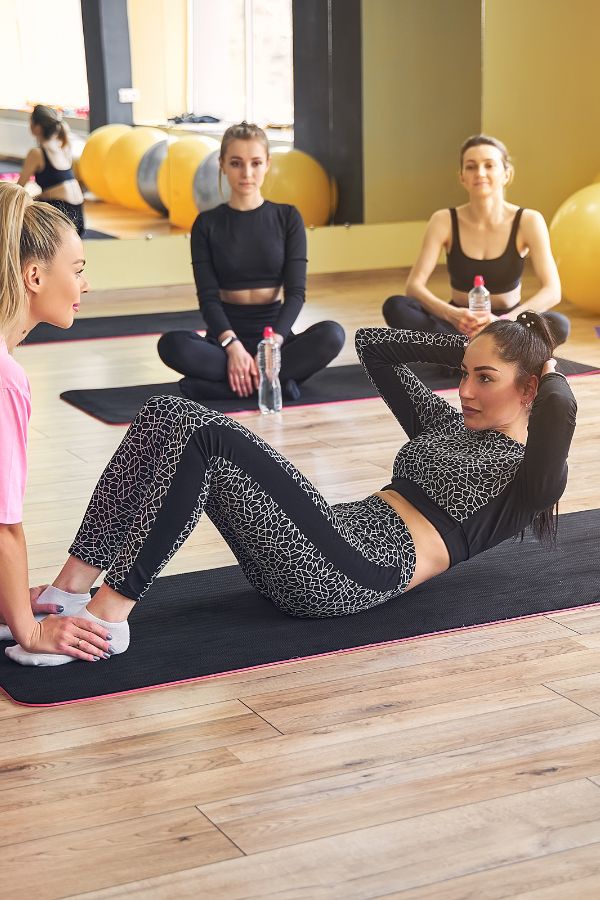 A boxy top over a sports bra and a pair of leggings is a great way to create shape and balance volume on your top half. Check out the Abrasion-Resistant Training T-Shirt, by Lululemon.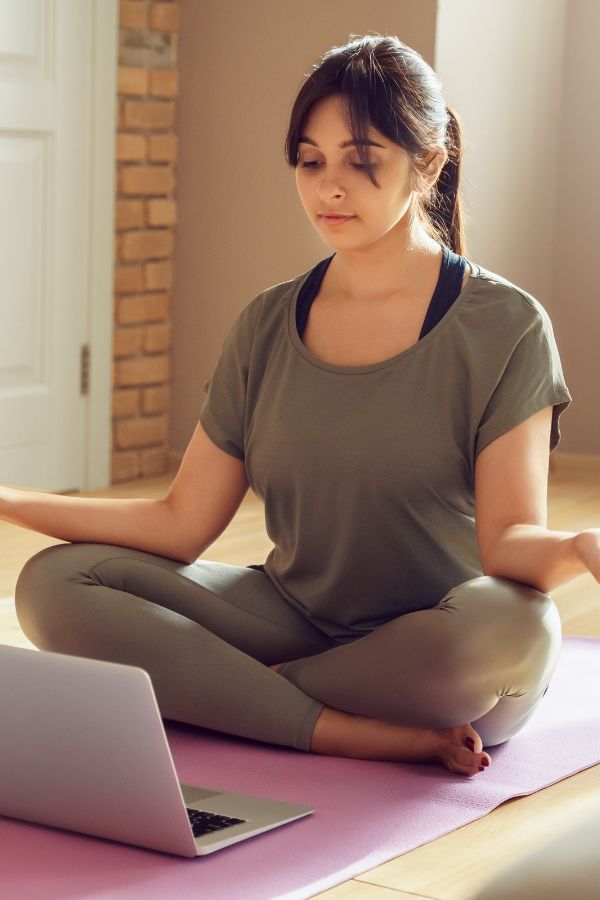 Style your workout clothes with a half-zip hoodie or long-sleeve t-shirt, especially for what to wear to the gym in winter. The Varley Vine Half-Zip Pullover comes in so many colors, a definite win for any workout look.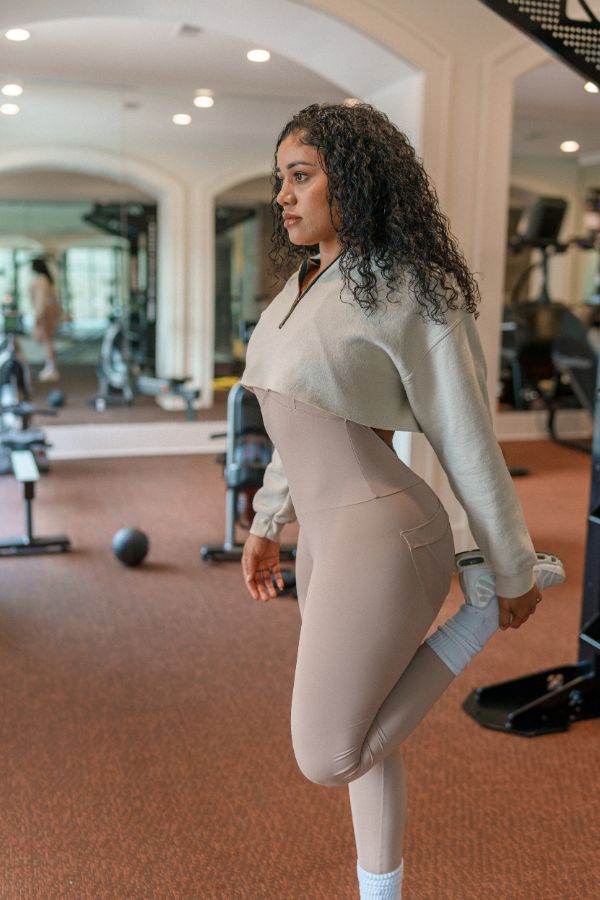 Joggers or flared pants, like the Elation Ribbed Crop Flare from Athleta, add shape and volume to your legs and look best with a fitted top or crop top.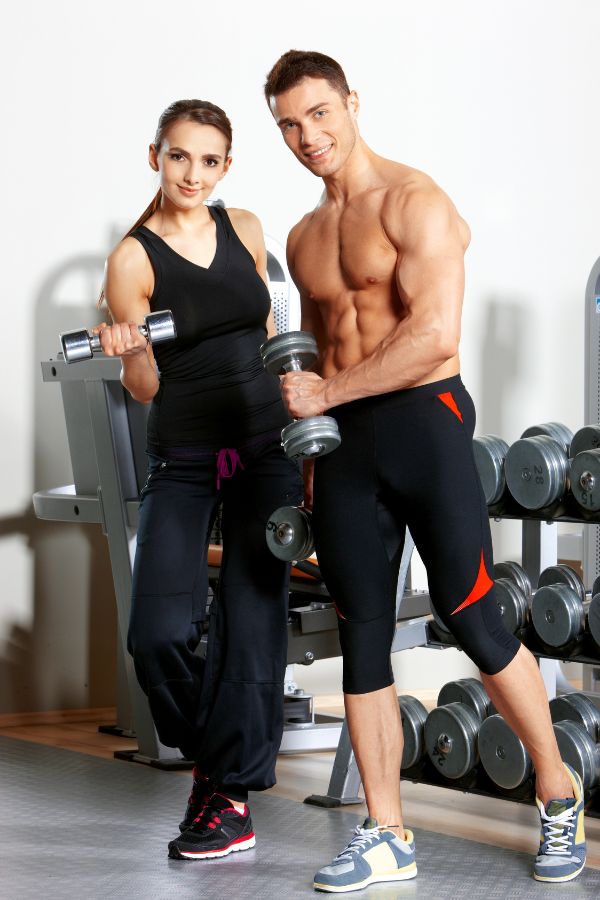 Avoid overly baggy clothes for what to wear to the gym if you're skinny as they can overwhelm your frame.
Related Post: These Styles For Rectangle Body Shape Are So Flattering
What Shoes To Wear To The Gym
The best shoes to wear to the gym to keep things classy and elegant are shoes that match your workout outfit. If your feet sweat a lot, a breathable material such as mesh is a fantastic option to ensure proper airflow. The Trainer+ from NOBULL comes in so many colorways and offers a minimalist design.
White sneakers lose their brightness quickly. An all-black sneaker is the most stylish option for the gym because it doesn't show dirt as easily and can be wiped clean.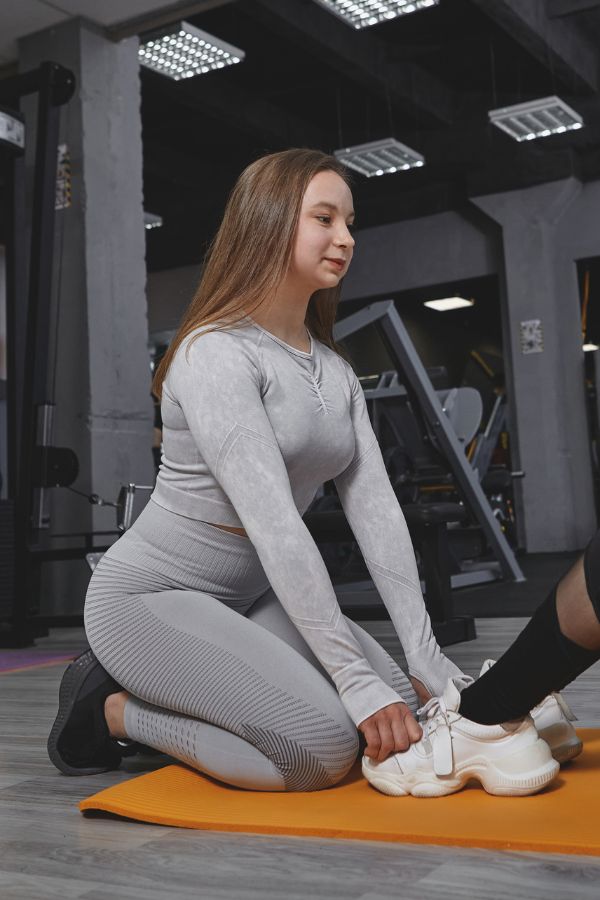 However, if the gym is where you exercise your right to wear color (pun obviously intended), then make sure those sneakers match!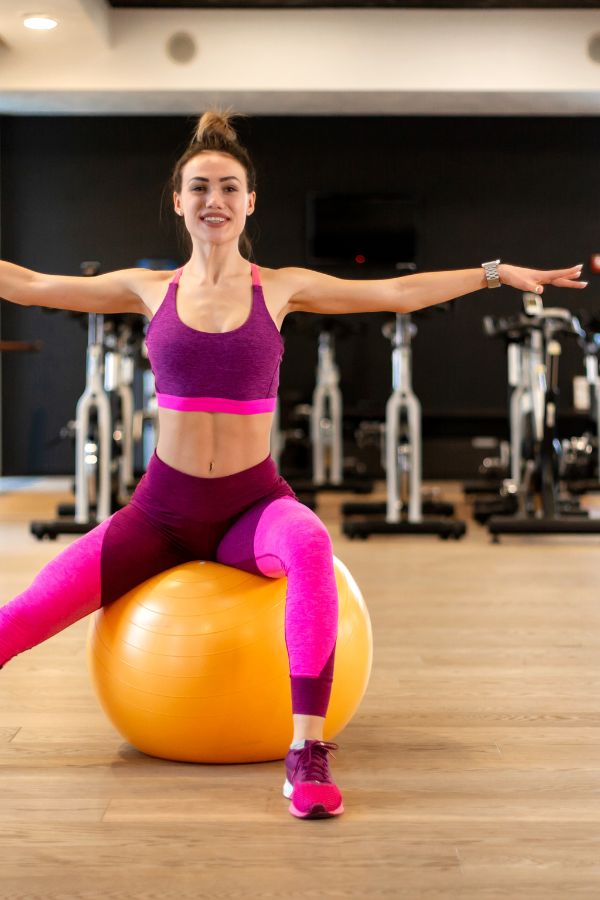 An overall monochromatic look is the most sophisticated style, even in white, like the Melt Convertible Bra and Biker Shorts from carbon38 styled with the APL Women's Techloom Pro sneakers.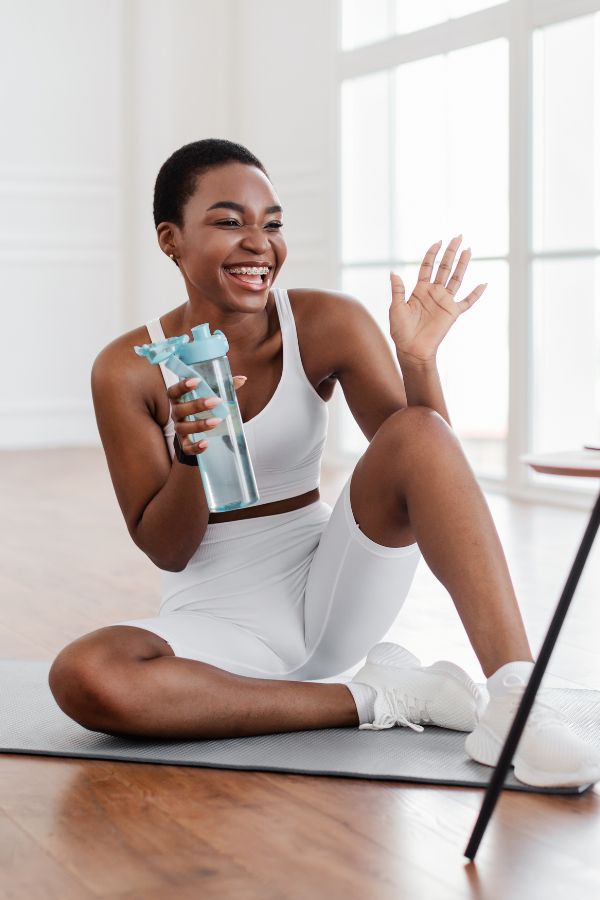 Always wear a pair of sports socks unless your shoes are specifically for going barefoot. Socks prevent hard-to-remove odor and bacteria from seeping into your sneakers. For the best-looking socks, choose an ankle sock in a color that matches your footwear, or else opt for a neutral-colored sock. Nothing compares to the technical design of Bombas Women's Running Ankle Socks. I can't be the only one who's willing to invest in high-quality socks the more trips around the sun I take.
Related Post: 11 French Wardrobe Essentials Every Stylish Woman Owns
What Clothes To Wear To The Gym
The best clothes to wear to the gym are ones that complement each other, such as matching sets, monochromatic separates, or a sleek unitard, like the Twist Unitard from Girlfriend Collective.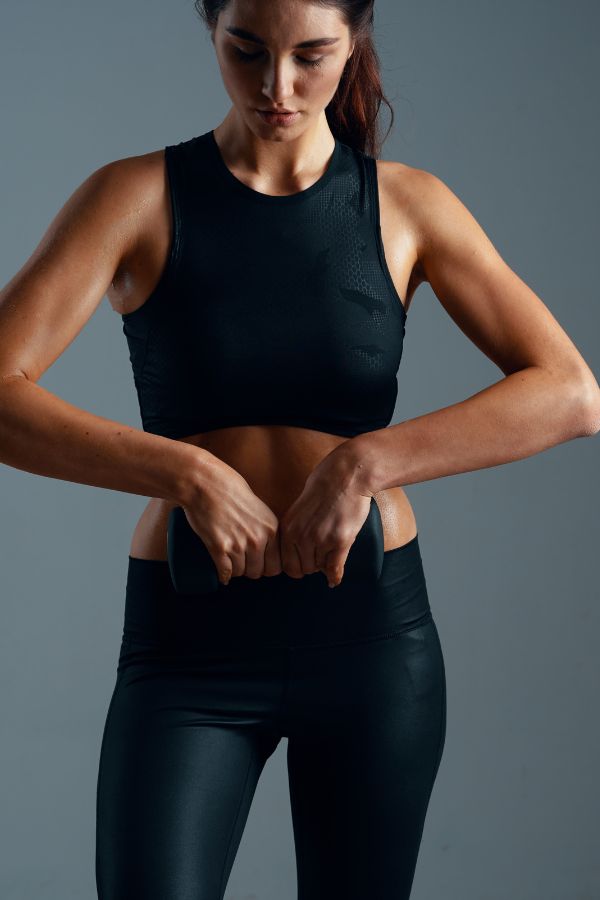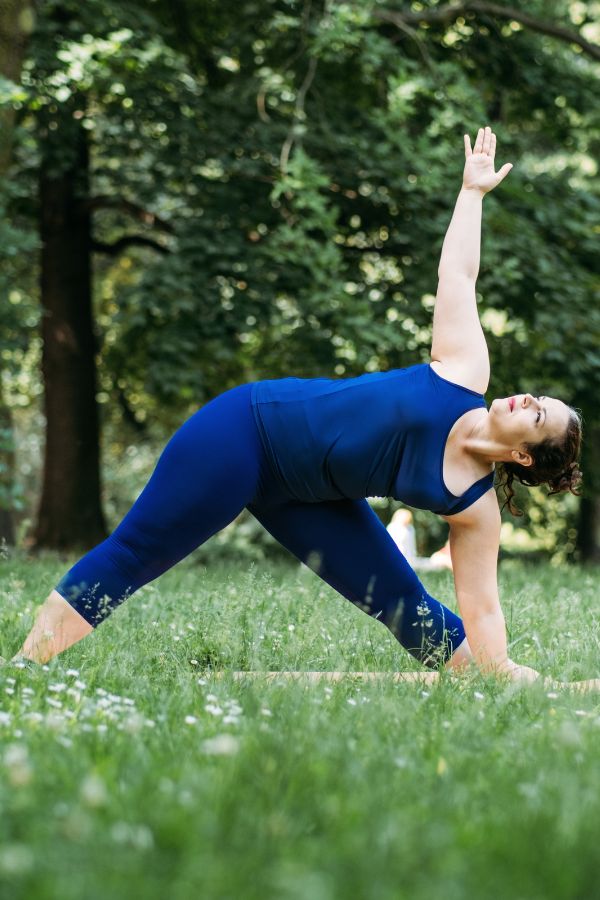 Score the most points on the elegant scale if you show up to the gym completely color-coordinated. That is your gym outfit, bag, shoes, water bottle, and other accessories match. That's easy to do when you're styling with black, but brownie points for other colors! The Go Getter Bag from Lululemon works as a gym bag, work bag, weekender, and travel bag in a super sleek design. Or try the plush Landon Carryall from Dagne Dover.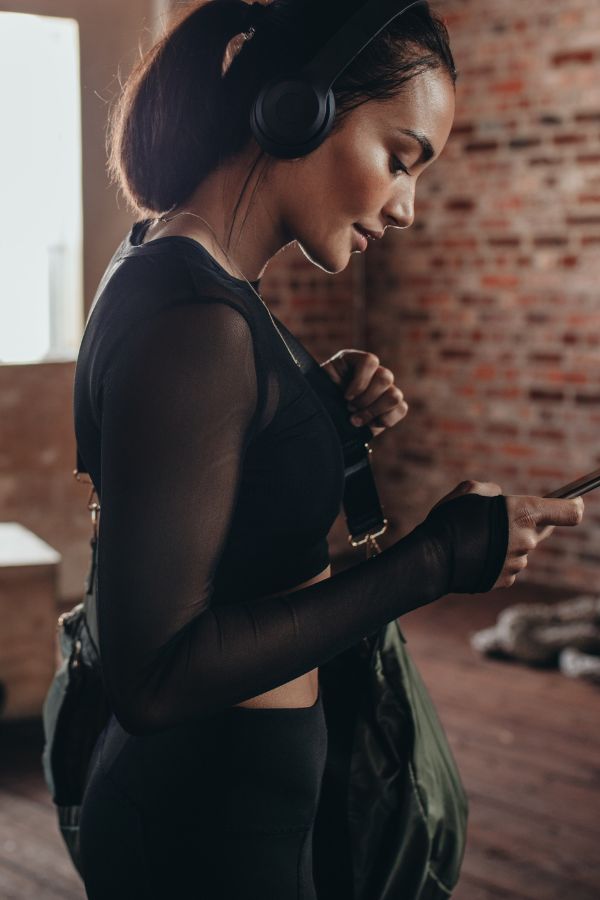 A clear water bottle is a perfect choice to match all your gym clothes, no matter what! Frosted glass also looks stylish and modern, like this water bottle from Opard. A copper water bottle like the one from Kitchen Science is sure to be an ice-breaker as well as naturally alkalize the water for your workout.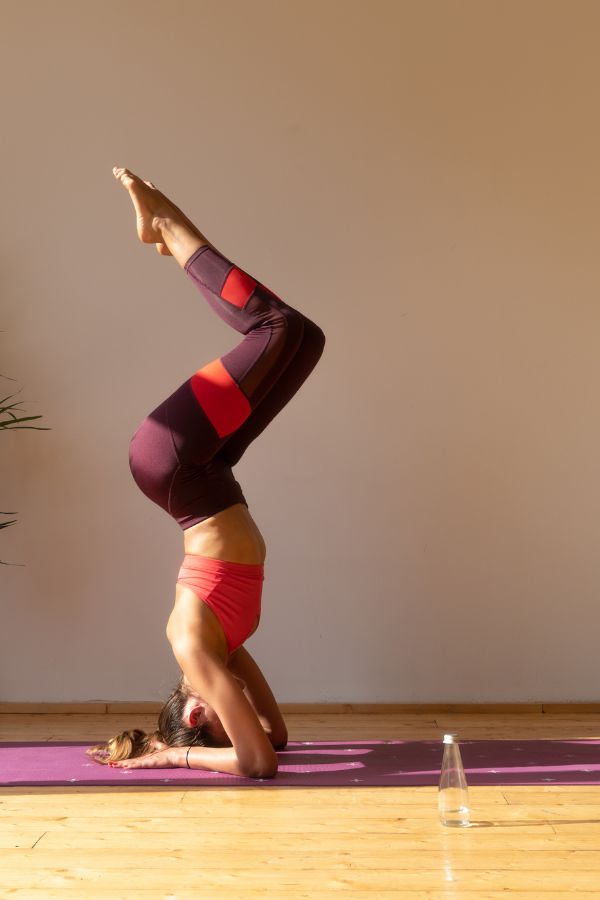 What's your favorite thing to do while at the gym? Comment below!
This post was all about what to wear to the gym
Related Posts: