Do you want to know the best fall wardrobe essentials this year? These timeless pieces are easy to add to your existing wardrobe rotation for the cooler weather!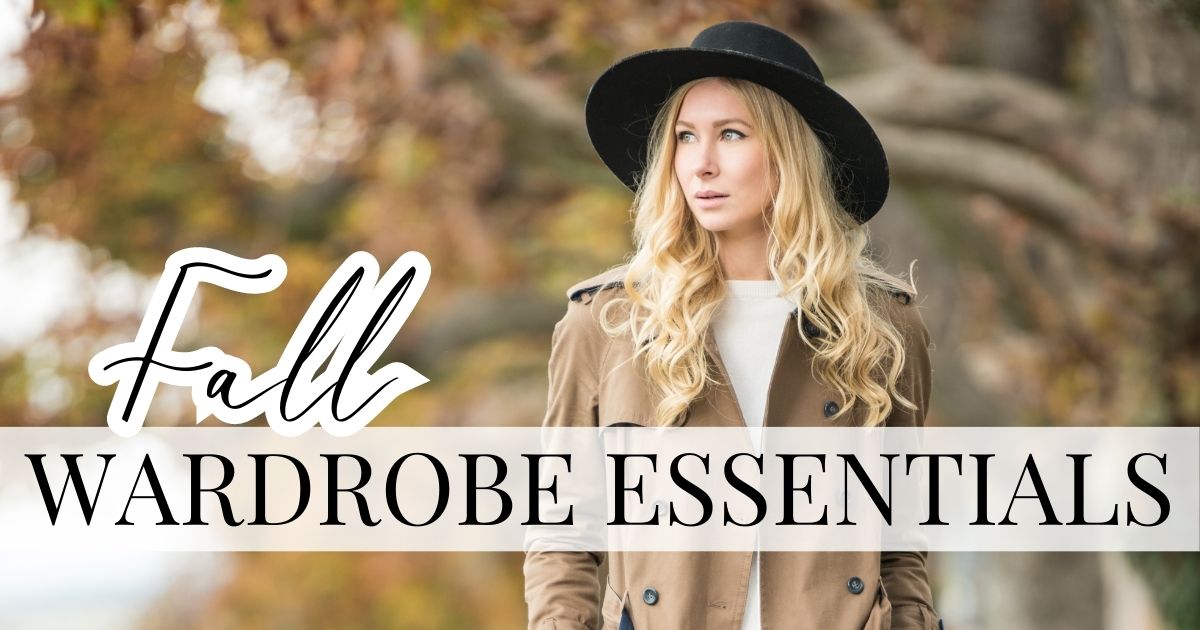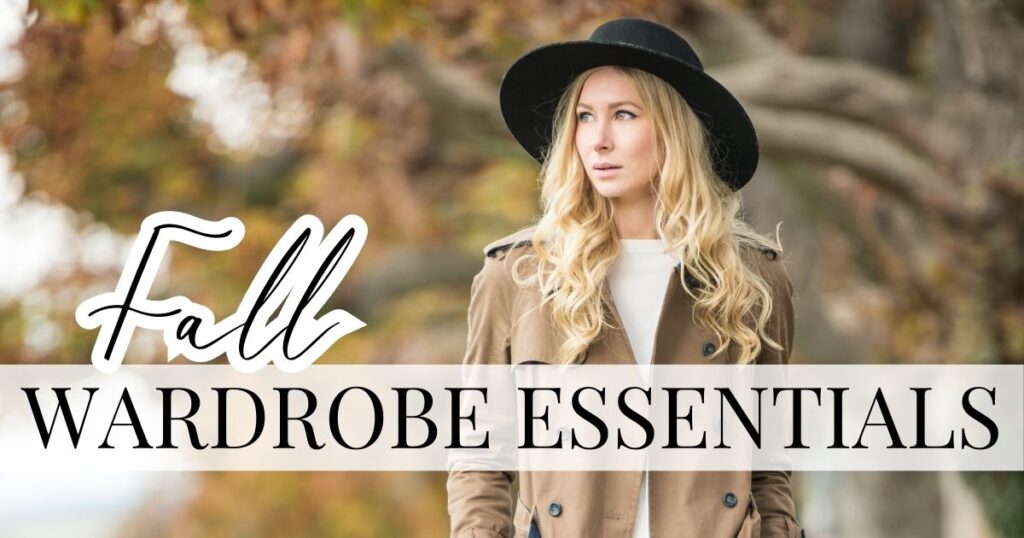 These fall wardrobe essentials are classic pieces you'll want to invest in and wear year after year. While it's fun to purchase a brand-new wardrobe each season, it's also expensive. Investing in timeless fall wardrobe essentials makes transitional dressing easy and cost-effective because you'll only need to purchase a few accent pieces after you've covered this list.
This list of fall wardrobe staples is suitable for all ladies whether you're looking to refresh a capsule wardrobe or a trendy wardrobe (and anything in between).
This post is all about fall wardrobe essentials.
Best Fall Wardrobe Essentials
1. Leather Jacket
While a leather jacket is versatile enough to be worn year-round, there's no better time of year than when the days are getting shorter. Style this over t-shirts and knit tops, skirts, dresses, and pants. A classic leather moto style is perfectly edgy for your fall wardrobe essentials, while suede adds softness to an outfit. Just be sure to avoid the rain.
Related Post: What To Wear To A Jazz Concert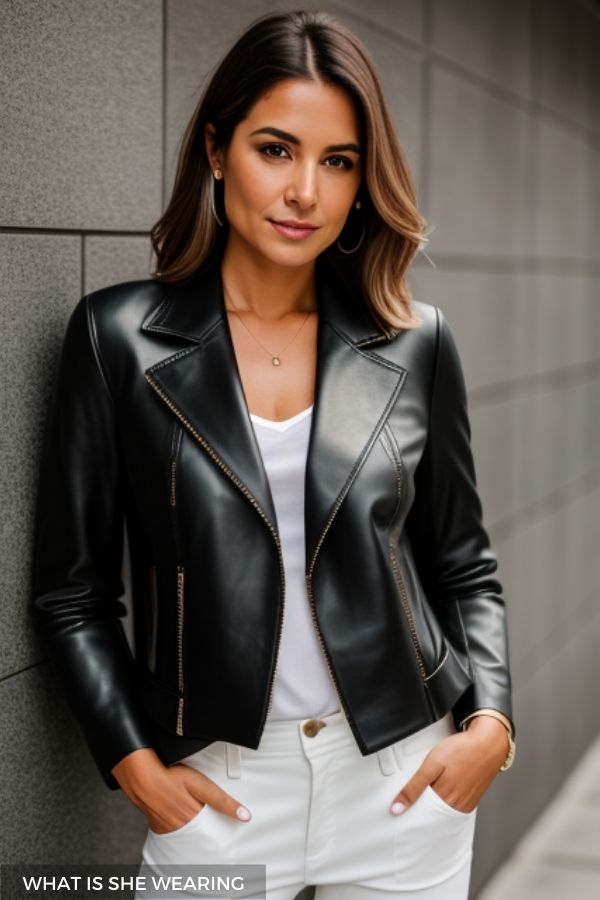 2. A Sweater Is The Epitome Of Fall Essentials
It's always good to have a stylish sweater ready when that first chill hits your skin. Cotton sweaters are fall essentials and breathable enough for that in-between weather. In other words, you won't get too hot as the temperature warms up throughout the day. Thin cashmere is an excellent choice for an elevated look. Tuck your sweater into trousers, or jeans, or belt it with a midi skirt.
Related Post: What To Wear In 50 Degree Weather | 6 Go-To Looks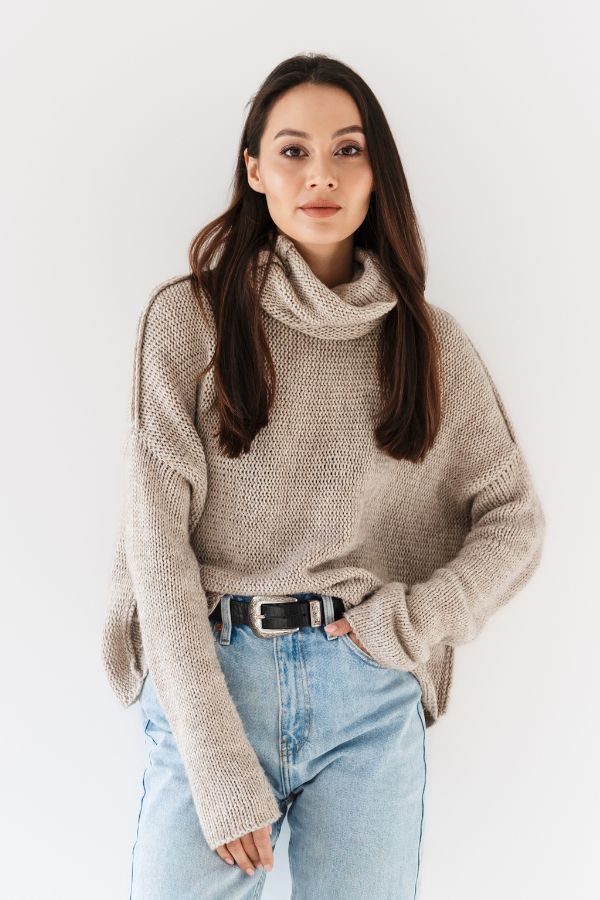 3. Neutral-Tone Trousers
Neutral-toned trousers are perfect for fall days as the leaves are changing color. Opt for a moody taupe, brown, camel, gray, navy, or classic black. A straight style gives you the most versatility to dress up for the office, or down with sneakers for fall wardrobe essentials.
Related Post: What To Wear In October | New York City Edition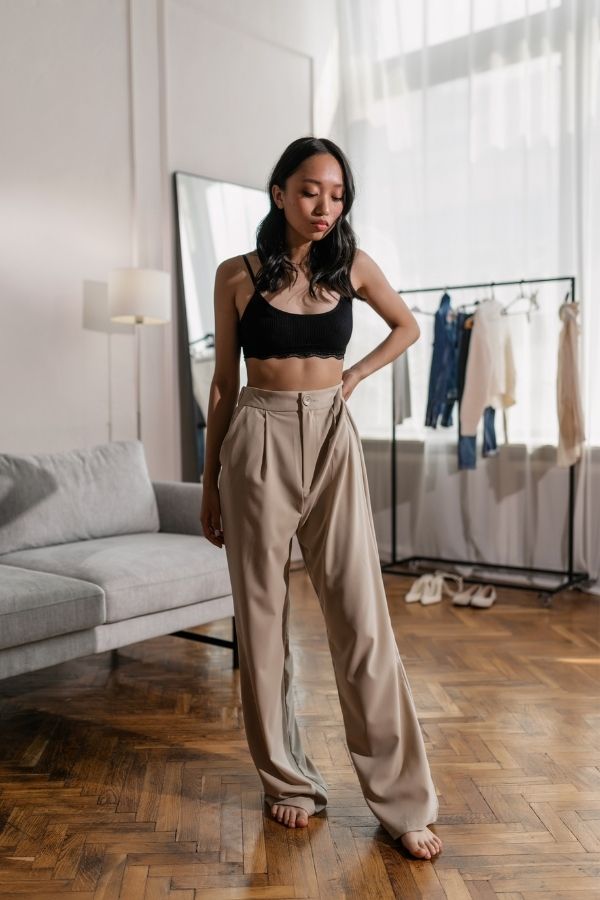 4. Loafers Should be On Your Wardrobe Basics Checklist
A covered foot is ideal when it's chilly outside, so make sure a pair of classic loafers are part of your fall capsule wardrobe essentials this year. Dressed up or down, this timeless shoe is a great replacement for ballet flats as it gets cooler.
Related Post: What To Wear To Work Casual | How to Dress Casual and Still Look Professional at Work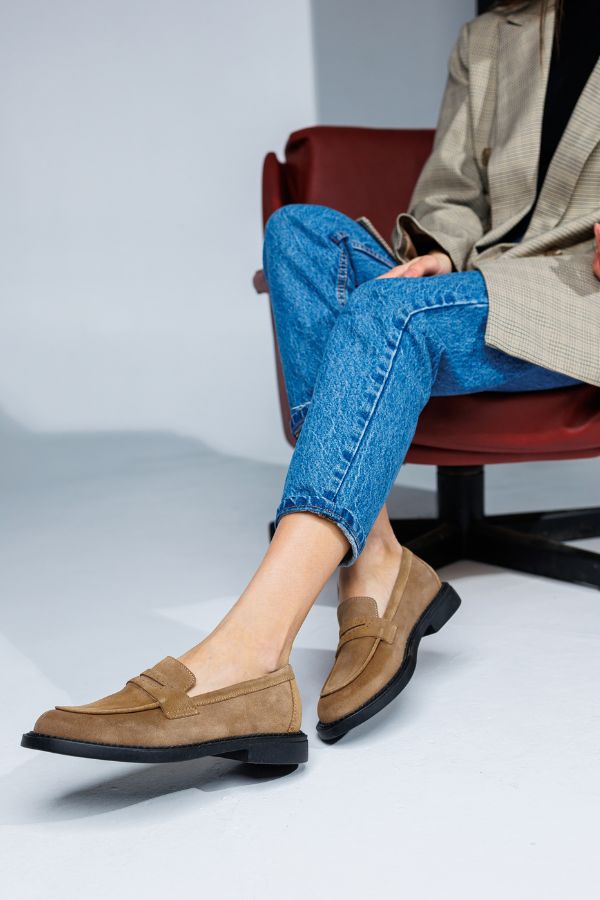 5. Dark Bootcut Jeans
Fall is the time to take your boots out of storage, and thus style them under bootcut jeans. Try a bootcut or flared style of jeans to elongate your legs with a pair of heeled ankle boots. Dark denim is the perfect shade to style with a collared shirt and the rest of your fall wardrobe essentials.
Related Post: How To Dress Simple But Stylish | 7 Easy Tips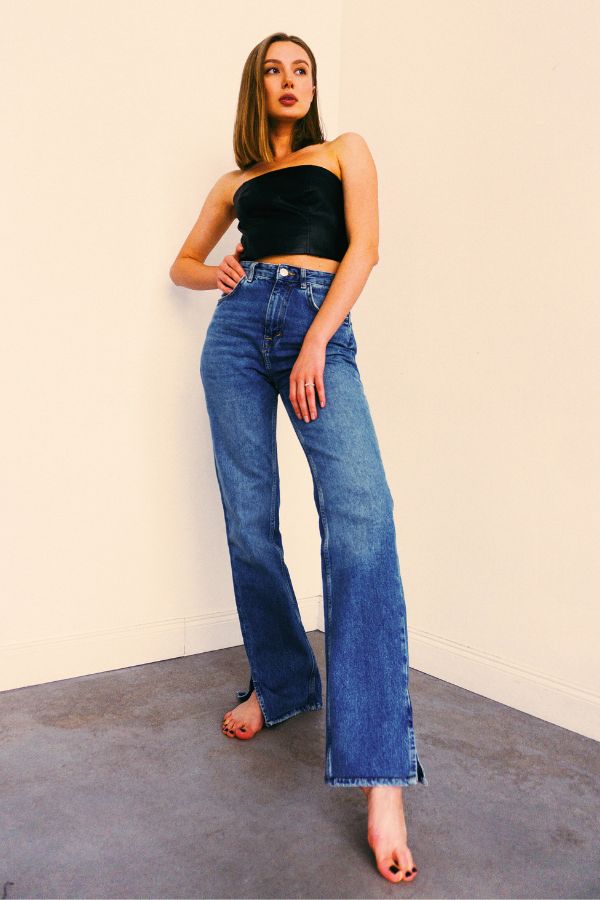 6. A Sweater Dress For Every Women's Fall Wardrobe Essentials
A sweater dress is a versatile piece to last you through winter and early spring. Fall is the time you can get away with just a sweater dress and a pair of tall boots without the whole winter coat, stockings, scarf, etc. getup. Add a lightweight knit to your list of fall wardrobe essentials for the perfect date look, or just because you feel like looking cute!
Related Post: What To Wear For Fall Engagement Photos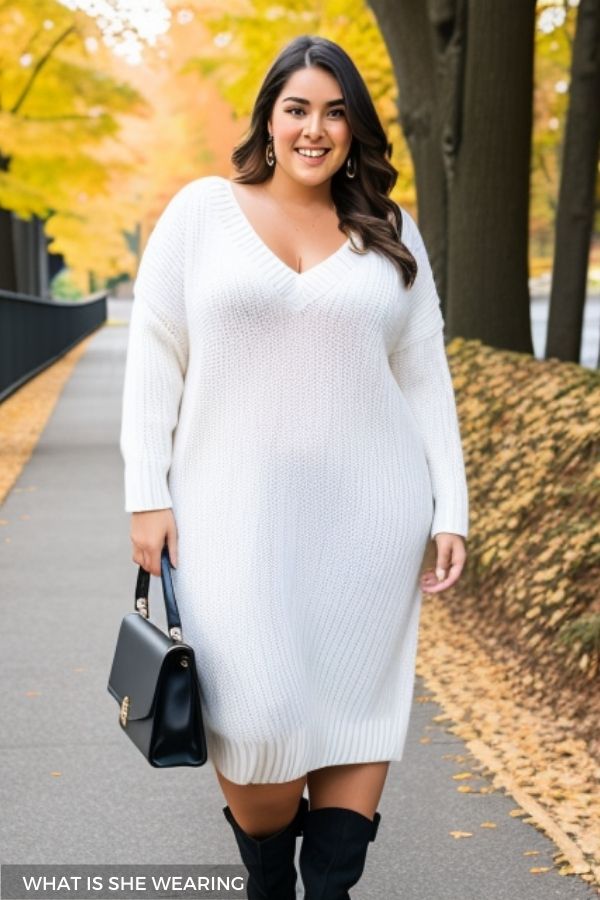 7. Tall Boots
Naturally, you need a pair of tall boots to go with your sweater dress, and any remaining skinny jeans you have (I hope you kept a pair, ladies!). Tall boots are seriously the best choice to style with dresses, skirts, and leggings when the air catches a chill. An elevated riding boot is perfect for fall outings to wineries, harvest festivals, and apple picking.
Related Post: What To Wear To A Pumpkin Patch (Besides Flannel)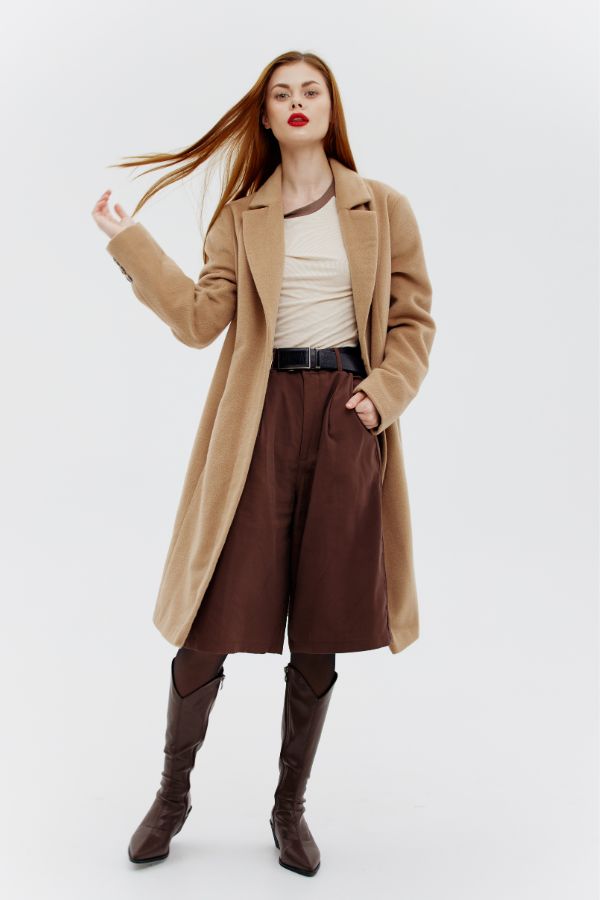 8. Add A Long Cardigan To your List Of Fall wardrobe Essentials
A long cardigan is the coziest of fall wardrobe essentials to wrap up in on cool mornings or around that campfire on early fall evenings. Style yours with leggings, tall boots, and an oversized button-down for a casual chic look.
Related Post: How To Look Stylish Everyday | Style Tips Every Woman Needs To Know
9. Black Faux Leather Leggings
Black faux leather leggings have become a timeless wardrobe staple recently due to their versatility. Style them up with a sweater dress or a tunic, and a pair of boots for a night out. Or go casual with a rib-knit tank, a long cardigan, and a pair of white sneakers. Either way, they're edgy and chic, and look more sophisticated than a basic pair of leggings.
Related Post: Wardrobe Timeless Essentials | 7 Chic Items You Need In Your Closet
10. Ankle Boots Are A Fall Capsule Wardrobe Must-Have
Ankle boots are definitely the quintessential footwear of fall wardrobe essentials. Opt for a heel to style with bootcut jeans, wide-leg pants, or maxi skirts.
Related Post: 5 Petite Style Tips You Might Be Missing Out On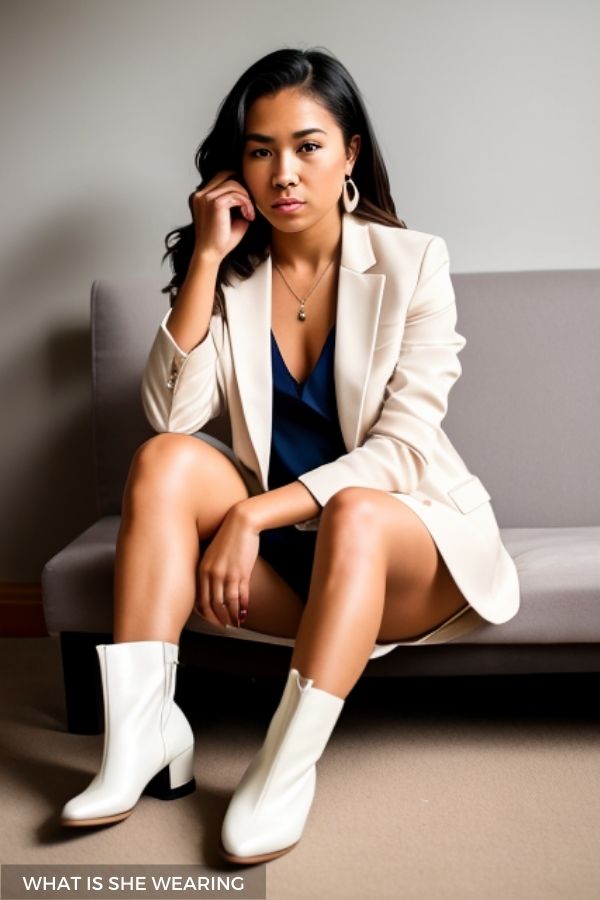 11. Trench Coat
A trench coat is definitely the coat of choice during the fall season. Styled open, buttoned, or belted, it's one of those pieces that elevates a casual outfit or pairs with a timeless capsule wardrobe.
Related Post: French Style Tips | 10 Essential Rules To Live By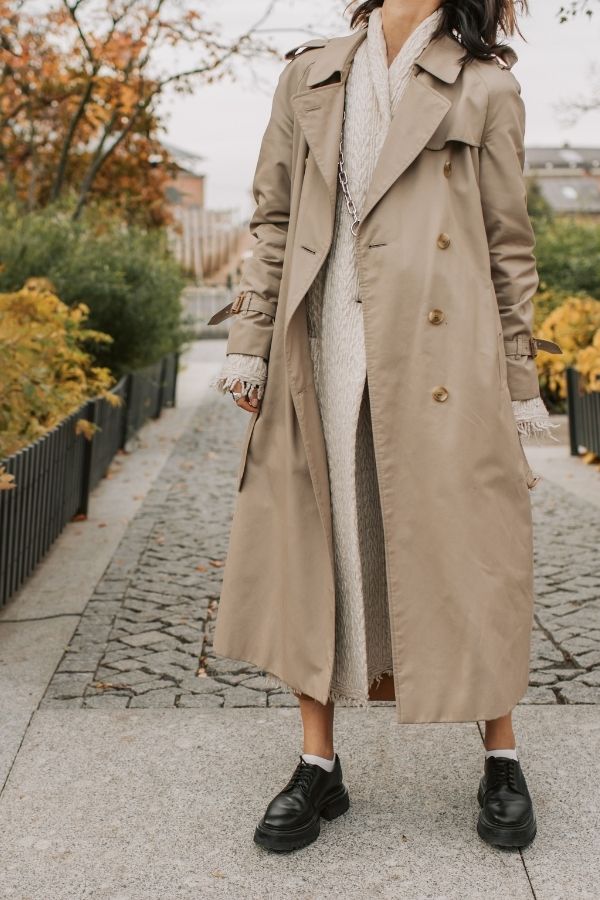 12. Wool Hat
If you're a hat lady, then you already know the most fun thing about changing seasons is the changing of hats! Add a stylish wool or felt hat to your fall wardrobe essentials for that extra bit of chic. They also effectively block the sun and add warmth to your head. Different styles include rancher, fedora, beret, and newsboy or cadet caps (my personal fave).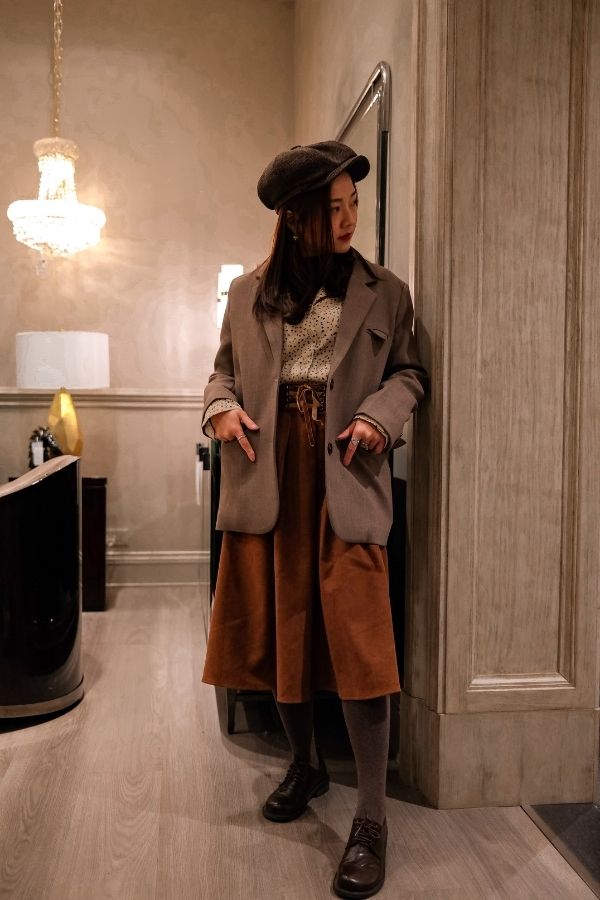 Don't forget to stock up on basic layering pieces to complement your women's fall wardrobe essentials! Check out this article for a list of the must-have items: 11 Basic Wardrobe Essentials You'll Always Need
This post was all about Fall Wardrobe Essentials
Related Posts: