Do you want to know how to shop for clothes on a budget? These pro tips will help you stop overspending, remain debt-free, and buy clothes you'll actually wear!
It's easy to get into financial trouble when you don't know how to shop for clothes on a budget. The shopping experience is practically pain-free these days, making a transaction with the simple tap of a finger. You may not even feel the effects of your bank account until the credit card bill hits. Or, if you're avoidant, when the debt collector starts calling.
I lived this experience when I relied heavily on retail therapy to deal with my unresolved trauma and negative self-worth. I'm not ashamed to say it was bad…embarrassingly bad. Even after healing emotionally, I still had to deal with poor spending habits and patterns. It was like muscle memory that I couldn't switch off.
Throughout the years, I developed different tools and behaviors that kept my spending at bay, and learned how to have a budget and stick to it. I paid off all my debt and shop for clothes within my means without the feeling that I'm missing out on things. I still use these techniques every day without fail.
In this post, you will learn my best tips for how to shop for clothes effectively that will leave both you and your bank account happy.
This post is all about how to shop for clothes on a budget.
How To Shop On A Budget
1. Create & Maintain A Budget For Clothes
First things first for how to shop for clothes on a budget: have a budget. For clothes specifically, but ideally, for everything you spend money on. Without a budget, you have no idea what your spending limit is. And typically, it's less than you assume.
How To Budget For Clothes?
Allocate a certain amount of your money to clothes and accessories each month. For example, you put $50 of your paycheck into a budget category called "Fashion". This happens each month. You can only spend from the money that's been allocated to your Fashion category. Whatever money isn't spent carries over into the next month. This is also a great way to save up for something more expensive. For example, if you allocated $50 to your Fashion budget each month for 3 months without spending, you'll have $150 to spend on clothes.
You can create a budget with a spreadsheet, but I highly recommend YNAB. This budget app literally changed my life, financially, and helps me stay on top of my budget. A little investment each year saves me thousands in the long run.
What Is A Good Budget For Clothing?
Honestly, this depends on your income and lifestyle. The only way to determine how much to budget for clothes is to create a budget for your entire life. Create categories for every expense in your life such as monthly, utilities, car, home maintenance, toiletries, groceries, etc. Allocate the funds you need in order to meet your basic living situation.
The Fashion category won't be at the top of the list in terms of your survival. It's probably towards the bottom of the list, rather. The money left over after your basic living needs are met is what's available to allocate to clothing and other non-survival things. Don't forget about dry cleaning if you have clothes that require special maintenance (or, only buy easy care items if you don't want to budget for that).
Related Post: Fashion Hacks Clothes | 11 Tips To Keep Your Clothes Looking New
Budgeting is amazing because it helps you identify what your true priorities are and what's worth spending money on. In turn, this will help curb your appetite for impulse purchases and retail therapy when you have a clear picture of your financial situation.
2. Stick To Your Wish List
The most important rule for how to shop on a budget is to only shop for items on your wish list. A wish list is a prioritized list of clothing items you need and/or want. By prioritized, I mean you've sorted the items based on what you need in the immediate future to accomplish the goals in your life. After your needs items, list your wants items or things you want just for fun.
Treat your wish list like a grocery list. When you go shopping you stick to the items on the list and only look for those items. Stay laser-focused on the list and don't get distracted by the "amazing sales" where you can get expensive clothes for cheap. The list is gold. Everything else is pyrite (that is, "fool's gold").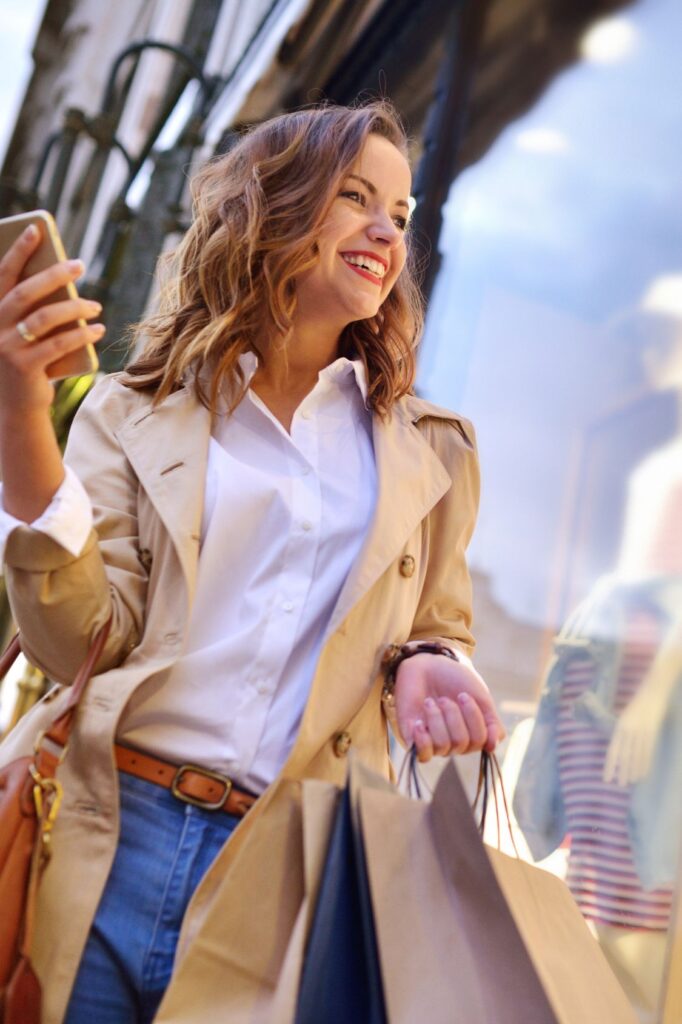 Always have your wish list up-to-date and handy because you may come upon a flash sale and are able to purchase a few items at once.
A capsule wardrobe is a great method for creating a prioritized wish list for clothing and accessories that support your lifestyle. Learn my easy step-by-step approach in the article below.
Related Post: How To Start A Capsule Wardrobe This Year
3. Purchase Items Off-Season
How to get expensive clothes for cheap? One of the best clothes shopping tips and tricks is to purchase items off-season. Big ticket pieces such as winter coats and leather boots are always discounted during the off season. Purchase winter clothes during the early spring and summer (and vice-versa) when retailers are trying to off-load merchandise. Having a wish list will help you prioritize and plan your purchases accordingly.
Related Post: Wardrobe Essentials Women: The Complete Style Guide
4. Create A Specific Budget For Special Items
You may want to break your Fashion budget up into special categories. Let's say you really want a leather jacket, but it's way out of your price range, plus it will take you months to save up, which means no budget to spend on any other clothes either. A better way to do this is to allocate a fraction of your clothing budget for the leather jacket (e.g. 25%) while the rest of your clothing budget (75%) remains for other items.
Sure, it'll take you longer to get that leather jacket, but it's so much more rewarding and you won't be starved of other things along the way. Plus, you won't have the credit card interest to deal with either.
Related Post: How to Shop for Clothes Online – A Beginner's Guide
5. Choose Quality Over Quantity
A great method of how to shop for clothes on a budget is to choose quality over quantity. Break up with the mindset of needing a specific item of clothing for each and every event, season, and day. What's four pairs of cheap black pants vs one premium pair that fits you exceptionally well? At the end of the day, you'll spend less when you have exactly what you need.
Wardrobe staples such as outerwear, footwear, leather goods, trousers, and knitwear are good pieces to invest in. Basics such as tanks, layering pieces, leggings, and t-shirts are good pieces to purchase cheap. White clothing has the risk of getting stained, so look for deals when purchasing button-down shirts and other items that can get pricey depending on the brand.
Related Post: How To Shop For Clothes Effectively
6. Shop Vintage Or Secondhand
Shopping vintage, secondhand, or consignment is a great way how to get expensive clothes for cheap. There's a multitude of options online such as Etsy, Poshmark, and thredUP. I prefer Etsy for amazing vintage finds such as a luxury wool coat from the '70s or an Emilio Pucci scarf. I found an amazing pair of Lululemon black trousers on Poshmark for 1/3 of the cost in-store. They were brand new.
Explore your area for thrift stores, flea markets and secondhand shops. There's a local chain in my area that donates a percentage of their sales to children's charities. I've found gorgeous suede jackets, riding boots, and hats from this store for pennies on the dollar. It's a win-win.
Related Post: Where To Shop For Clothes | Best Online Clothing For Women
7. Do A Product Comparison
We all want to know how to get expensive clothes for cheap, but how about not paying expensive amounts for cheap clothes? Learning to shop on a budget requires critical thinking and plain 'ol common sense.
As a fashion blogger, I do a lot of online window shopping; having the opportunity to compare similar products in terms of quality and cost. It amazes me how certain brands get away with pricing. Synthetic materials traditionally cost less than natural, but many times the price is up-marked. Always perform a price comparison with similar items from different level brands and in different materials (e.g. cashmere vs acrylic vs cashmere acrylic blend).
Heck, I'll even pull out my phone when I'm in the store to compare prices with similar items online to see if I'm really getting a good deal. Ever learn you've been duped into overspending on something you really wanted? It totally taints the way you feel about that item after.
Related Post: How To Shop For Clothes Like A Professional Buyer
8. Recycle, Reduce, Reuse
The three R's make their way into saving money on fashion.
Recycle. Rather than replacing a pair of shoes with worn soles, have them fixed at a shoe repair store. Can you turn that stained white t-shirt into a black t-shirt with fabric dye? Does that outdated pair of jeans look better cropped or as cut-off shorts instead?
Reduce. Some people say one item out, one item in. I say, one item in only if you're replacing another item. So, if it's a polka dot blouse as opposed to your only black leather belt, you probably don't need to purchase another blouse. Stick to your wishlist, right?
Reuse. Once an item is worn, can you recycle or repurpose it for something else such as sleepwear, workout clothes, or grunge clothes to paint or clean in?
Related Post: How To Start A Minimalist Wardrobe
9. Coupon Codes & Credit Card Deals
Search retailer's sites and social media accounts for coupon codes. Check your favorite influencers to see if they have special discount codes as well. Many retailers offer discounts when you sign up for their email list or make a first-time purchase from their app. This is such an easy how to shop for clothes on a budget. 15% off can go a long way.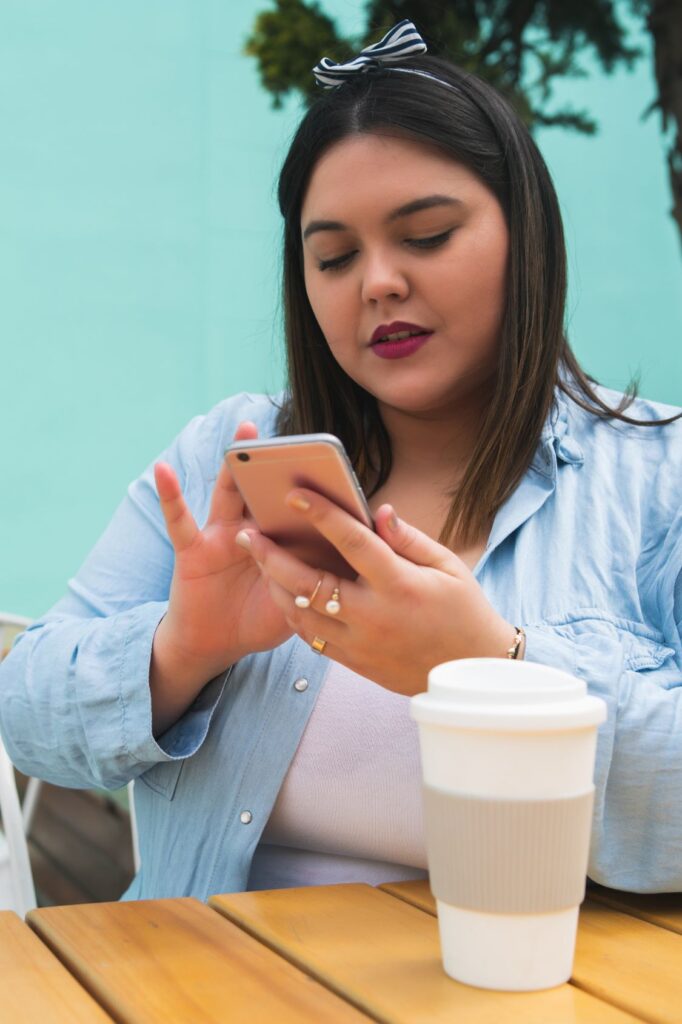 Certain credit cards have "deal" sites that offer discounts through a multitude of retailers. I've seen deals such as $100 off $450 when purchasing with a certain credit card. This requires you to add the deal to your account before purchasing and to make the purchase within a certain window. Add as many deals as you want to your card just in case you make a purchase and forget. It'll be a lovely surprise to you and your budget!
Lastly, is signing up for a store credit card to get an immediate discount on your purchase. This is best geared towards large purchases, so I'll share my experience. I've used this approach once when I was making a large purchase and received 30% off. My original order was $515, so it would have been stupid to miss out on saving almost $200. If you're trying to build your credit or have a bad relationship with credit cards, I don't recommend this approach. *This is not professional advice. Always consult a financial professional before making financial decisions.
Related Post: Best Places To Shop For Clothes Online
10. Exercise Patience
Last but not least on the list of tips for how to shop on a budget for clothes is patience. Ugh, patience? If you haven't gathered this from the other tips, there's a lot to do with researching, waiting, and putting in the work. Learning how to shop on a budget isn't just about having enough money for clothes or spending less. It's more so about living a lifestyle that's geared toward honoring your present status and your future goals.
Anything that's worth having is worth waiting for. It's powerful when you're able to fill up a virtual shopping cart and then walk away and forget about it for a few days until you no longer care to have those things. It's powerful when you're able to save up for a really nice handbag and pay it off in full the next month because you budgeted for it. When you're able to spend within your means and feel fulfilled is powerful.
This post was all about how to shop for clothes on a budget.
Related Posts: