Ready to start a minimalist wardrobe? This guide will help you easily transition your current wardrobe into a stylish capsule wardrobe that will seriously enhance your life!
Kudos to you for wanting to simplify your life and learn how to start a minimalist wardrobe!
Take it from me, I used to be the queen of an overflowing wardrobe, an empty wallet, a maxed-out credit card, and still felt like I had nothing to wear! Whether any of these ring a bell with you or not, there's so many benefits that arise when you start a minimalist wardrobe.
From the positive effects of owning less and getting more out of your closet or the personal growth that automatically comes with it, you'll be amazed at what a minimalist wardrobe does for your life! Continue reading to learn exactly how to embark on the journey of creating a minimalist wardrobe.
This post is all about how to start a minimalist wardrobe.
Minimalist Wardrobe Women
How To Have A Minimalist Wardrobe?
The idea behind a minimalist wardrobe is both form and function. This means clothing and accessories that mix and match together easily. Furthermore, these items can be dressed up or down and are versatile enough to wear throughout the year, or multiple seasons at least, and travel with. Clothing and accessories lean toward classic and timeless styles, as opposed to trendy, fast-fashion items that expire within a year or less.
The goal of a minimalist wardrobe is to focus on quality over quantity, wearability, and longevity of each clothing or accessory. The minimalist is aware of their lifestyle and has mindfully curated the items in their wardrobe to fit the needs of that lifestyle. Getting dressed becomes effortless and exciting because the wardrobe is "tried and true". Everything just works.
Because everything works, fits, matches, looks good, etc., the commonplace woes of the modern woman start to slip away such as not having anything to wear, needing a new outfit for every event, having to spend money on seasonal trends, and accidentally buying similar versions of the same item.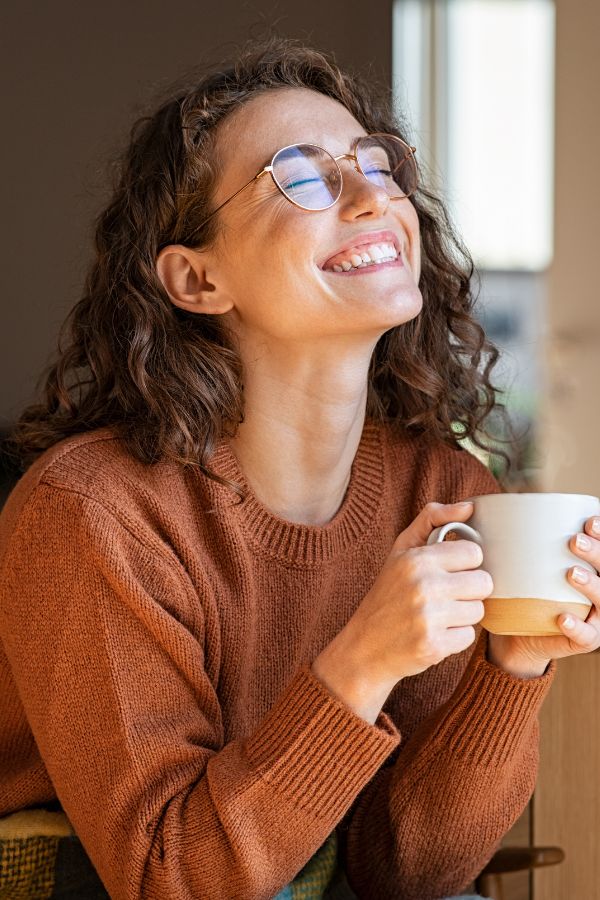 Change Your Mind, Change Your Life
Transitioning to a minimalist wardrobe isn't an overnight thing. Aside from the notion of paring back your wardrobe and owning less, it requires a change of mindset when it comes to spending habits and the way you think about your existing wardrobe:
| | |
| --- | --- |
| OLD MINDSET | NEW MINDSET |
| Not having enough | I have everything I need |
| Impulse buying | Well-thought-out purchases |
| Old is boring, new is exciting | Excited to style my existing (AMAZING) wardrobe |
| Instant gratification | Delayed satisfaction |
The ideas listed under old mindset are really false beliefs conditioned in us through society, relationships, and media. When you start a minimalist wardrobe, you break up with a scarcity mentality and adopt an abundance mentality. Yes, when minimalism is done correctly, it actually brings abundance and freedom into your life.
Related Post: How to Shop for Clothes Online – A Beginner's Guide
How Many Items In A Minimalist Wardrobe?
The question everyone wants to know is how many items should a minimalist own? The answer is subjective because a minimalist wardrobe consists of the essentials you need to live your life, plus a few supplementary items per your preference. Therefore, there is no magic number.
If you're a maximalist (i.e. you own a TON of clothes and accessories / you KNOW who you are ladies), you might want to start with a higher number of items before paring down to the bare minimum. Minimalism isn't about restriction, rather it's removing unnecessary clutter to free yourself and focus on what truly matters in your life.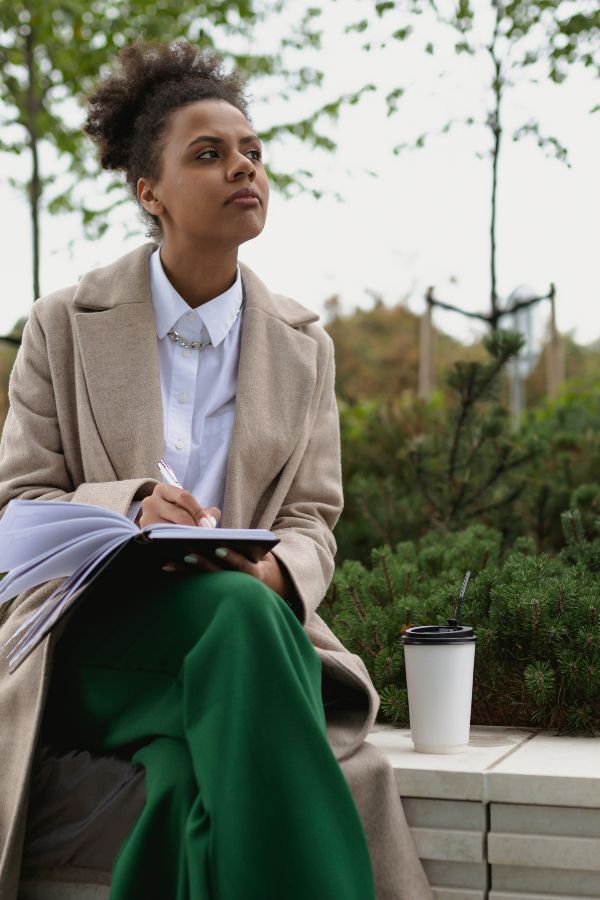 If you've never done any type of wardrobe planning or minimalism practices, I recommend creating a wardrobe plan. A wardrobe plan is an excercise where you map out your current and existing wardrobe needs based on your lifestyle, goals, and setting. From this, you come up with the exact number of items you need throughout the year and for which season. Learn exactly how to create a wardrobe plan in the article below.
Related Post: Wardrobe Planning: A Beginner's Guide To Your Dream Closet
A dedicated wardrobe plan is invaluable because it fills in all the gaps in your current wardrobe and ensures you have everything you need. Everyone should be doing this regardless of whether they want to start a minimalist wardrobe or not.
You still want a ballpark number of items in a minimalist wardrobe, right? Let's go there, next.
Minimalist Wardrobe Essentials
An ideal minimalist wardrobe can range from 20-70 pieces, depending on one's lifestyle. This includes clothing, shoes, and accessories. It's your decision whether this number includes non-everyday pieces such as an evening gown, pajamas, and athletic attire.
The best way to keep the number of pieces down is to purchase items in neutral colors, that easily mix and match with each other. Black, gray, white, ivory, beige, camel, navy, taupe, and brown are all great choices for wardrobe essentials. Be selective about adding a pop of color such as red or green so that it complements the rest of your color scheme.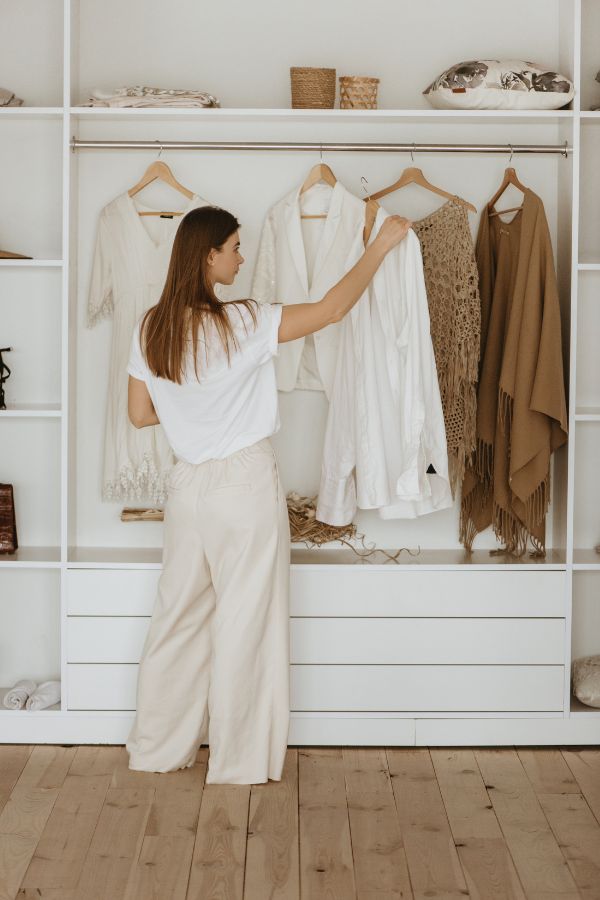 How Make A Minimalist Wardrobe?
1. Perform A Wardrobe Inventory & Discard Unwanted Items
There are many approaches for how to start a minimalist wardrobe. The best way to go about this is to first review your current wardrobe. Being a minimalist is about being neat and organized, so I recommend creating a wardrobe inventory that documents each and every item and it's current state in your wardrobe. Create your wardrobe inventory in a spreadsheet so it's organized and readily accessible whenever you need it.
Learn how to create a wardrobe inventory at the post below.
Related Post: How To Shop Your Closet The Right Way
One of the important steps of creating a wardrobe inventory is to discard old, unworn, and unliked items. Getting rid of the clutter is a major paradigm of minimalism.
2. Create your Wardrobe Plan
As discussed prior, this step is a fundamental part in ensuring your minimalist wardrobe aligns with your lifestyle and goals. If you skip this and just begin paring back your wardrobe, it could lead to unecessary frustration and confusion.
Related Post: Wardrobe Planning: A Beginner's Guide To Your Dream Closet
This step may be all you need to move forward with starting your minimalist wardrobe. However, if you're still left with a large number of items and want to further pare-back your closet, continue to the next step.
3. Adopt Minimalist Wardrobe Examples
Utilize one of the following real life minimalist wardrobe approaches in conjuction with your wardrobe plan. Each of these approaches have been used by countless people, showcased on many a minimalist wardrobe blog, and have resulted in greater happiness.
This is where things become fun because you're forced to get creative with styling your outfits (and you just may find your true style along the way!). I've found that once my lifestyle needs are fulfilled closet-wise, I don't feel the urge to go out and spend money on other items.
Just remember, less isn't always more for every person and lifestyle, nor do you need to suffer if you love purchasing a new trend each season. This is about what's right for you and you alone (press the mute button on all other opinions).
Minimalist Capsule Wardrobe
A tried and true method of starting a minimalist wardrobe is with a capsule wardrobe. Coined by London boutique owner, Susie Faux in the 1970s, who began selling a collection of versatile, high-quality pieces to make the lives of working women easier. Donna Karan took the idea and ran with it in the 1980s with her "7 Easy Pieces" collection and the capsule wardrobe continues to grow in popularity since.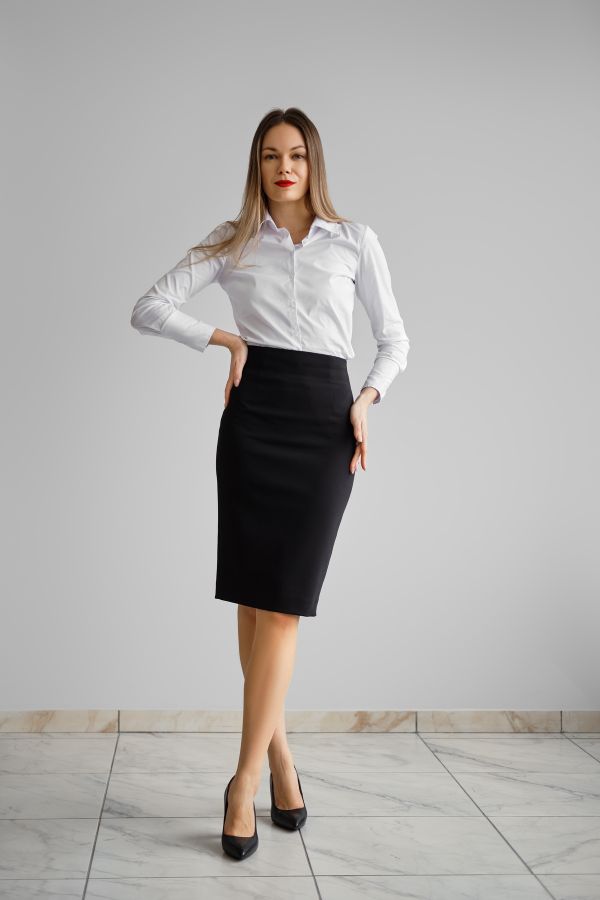 The traditional capsule wardrobe consists of 30-55 items, excluding pajamas, athletic clothes, and one-off items such as an evening gown. The capsule wardrobe starts with your basics such as layering pieces and core items such as jeans, tops, jackets, and shoes. Include seasonal items such as a cardigan or a sundress as necessary. Don't forget your basics, either!
Related Post: 12 Capsule Wardrobe Essentials To Jumpstart Your Style
Looking for the minimal wardrobe list? I've created the Ultimate Wardrobe Essentials List you can download for FREE. Save it, print it out, and keep it forever. Use the form below to get yours now.
What Is The 10 Piece Wardrobe?
The 10 piece wardrobe is a minimalist concept where you build your wardrobe around 10 core items each season. These core items are essential, must-have clothes like jeans, a collared shirt, a skirt, and a blazer. From that core set of 10, you create mix-and-match outfits all season. Add in any supplemental items such as winter coats, shoes, handbags, jewelry, and accessories to complete those outfits. You revist the core 10 each season and adjust as necessary (e.g. cold weather to hot weather).
Related Post: 12 Fall Wardrobe Essentials You Need This Season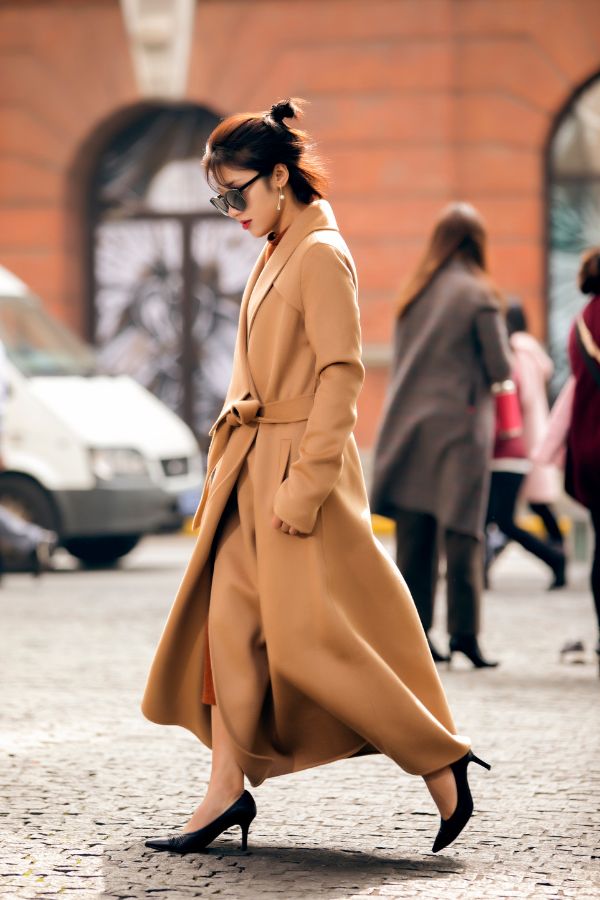 The 10 item wardrobe is focused on everyday wear, so it excludes additional items such as loungewear, sleepwear, athletic attire, and special eventwear. This method is also a great for those who travel often.
What Is The 33 Piece Wardrobe?
The 33 piece wardrobe actually refers to Project 333, the minimalist wardrobe challenge started by Courtney Carver. The idea is to pare your wardrobe back to 33 pieces each season. 33 pieces include clothing, outerwear, jewelry, accessories, and shoes. What's excluded from the 33 pieces are underwear, sleepwear, work out clothes (you actually work out in), in-home loungewear and sentimental jewelry you always wear like a wedding band.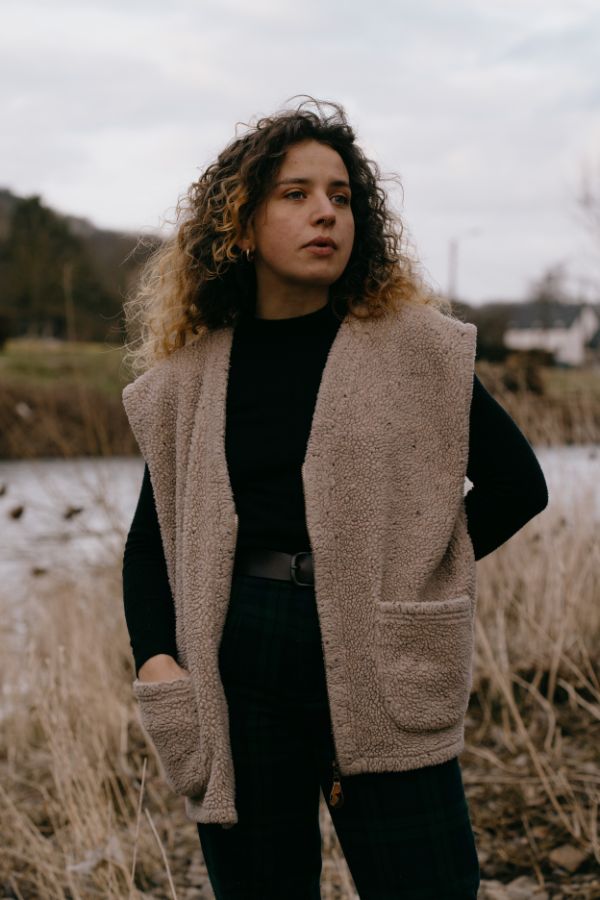 For the entire season you only wear those 33 items. Make sure these items are in good shape and fit you, else replace the ones that don't. Start fresh each season with 33 items and box everything else away until the next season where you reevaluate the next 33 items. Many items are reused season after season, which keeps things minimal.
Related Post: 11 Amazing Summer Wardrobe Essentials You'll Wear Year After Year
Extreme Minimalist Wardrobe
The last minimalist wardrobe method is the extreme minimalist wardrobe. This means editing your wardrobe down to the bare minimum, which could be 10, 20, or 30 items. This approach is certainly not for everyone, but it can be a valuable tool if you travel, have limited storage space, or live a simple lifestyle. An added focus on functional pieces that pack down, travel well, and wash easily is important.
How To Keep A Minimalist Wardrobe?
Half the battle is editing your wardrobe down. The other half is maintaining it. Remember I mentioned the transition involves getting rid of unhealthy patterns and beliefs? Welcome to the real work: the minimalist wardrobe mindset. These helpful tips and tricks will assist you with the journey.
Wardrobe Tips
Test different outfits and create a photo library or Pinterest board of go-to looks for all different occasions; keep this updated and reference it often
Focus your energy on creating a new look with your existing wardrobe rather than purchasing a new one when you have a special event
Keep your wardrobe inventory updated, tracking the state of all items so you know when something needs to be replaced
Add notes to your wardrobe inventory regarding things your liked or disliked about an item, and learn from it to make future purchases
Properly care for your clothes: Fashion Hacks Clothes | 11 Tips To Keep Your Clothes Looking New
Get your items tailored to fit you perfectly
Phone a friend: Try borrowing clothes if an event calls for an outfit you don't have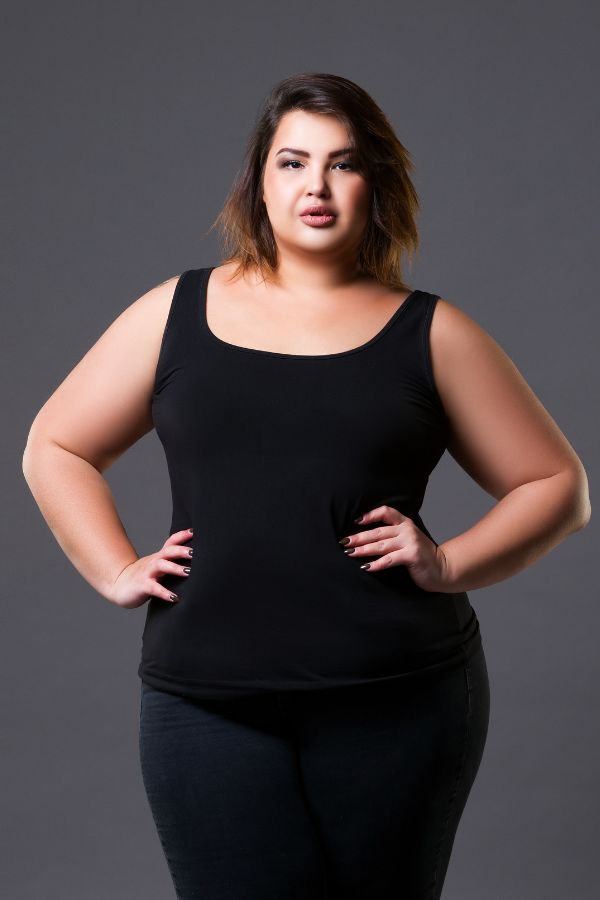 Savvy Shopping Tips
Create a shopping wishlist of items based on your wardrobe inventory spreadsheet and prioritize based on need and season
Stop impulse buying – I say the following words aloud to myself and it really works: "No, you're not getting that, Laura"
Avoid online shopping unless you actually need to shop for something from your wishlist (it's too easy to fall into a trap of a super cute dress or timely sale)
When purchasing items, focus on quality, at a price range you need to save up for. This will teach you patience and delayed satisfaction, and you'll have the reward of something absolutely stunning that you'll want to show off and wear often
One item in, one item out. The idea behind this is that you only purchase something new if you're getting rid of something old
Don't purchase multiple versions of the same item. Instead, search for the holy grail version of that item and don't purchase anything until you find it. No "that'll do for now" purchases!
Remember form and function when shopping. Does this item work for multiple seasons and mix-and-match with the rest of my wardrobe?
Budget for your wardrobe. Use a budget app or planner to allocate money to your wardrobe bucket each month (or each payday). Stick within your budget.
Good luck on your journey to start a minimalist wardrobe. You definitely won't regret it.
Have you tried a minimalist closet before? What was your experience? Comment below.
This post was all about how to start a minimalist wardrobe
Related Posts: