Do you want to learn how to dress nice everyday? Dressing nicely is certainly within everyone's reach and budget…and I'll show you exactly how to do it!
Today, we're diving into the philosophy of how to dress nice everyday. Nice clothes do not make the person. Mindful choices and authenticity empower you to dress to impress, regardless of the style or occasion.
I'll teach you exactly what to do to elevate your style, so that everyday dressing becomes easy without requiring a luxury wardrobe or hiring a stylist.
This post is all about how to dress nice everyday.
How To Dress Up Nice Everyday
1. Change Your Mindset
The first and most important key to how to dress nice everyday is to change your mindset. When researching for this post some popular Google searches included the following:
how to look nice but casual
how to dress nice casual
how to dress nice with jeans
how to dress simple but stylish
how to dress nicer
how to dress nice on a budget
This is one example, but similar questions like these are asked all over the internet, Pinterest, and social media. The phrases above indicate that most people associate the term "nice" as being different than, or greater than words such as casual, jeans, simple, budget, etc. These words are thought of as opposites, in fact. If we use that method of thinking, that nice cannot equal casual, and simple cannot equal stylish then we'll continue to have a hard time finding the right everyday outfit formula.
Instead, change your thoughts: casual means nice, jeans mean nice, simple means nice, nice means dressing fancy or dressing casually, budget means nice, etc. Remove these words from your vocabulary when it comes to your style and thoughts when getting dressed: not nice, frumpy, unstylish, boring, dated, or any negative phrase you've used before. If you happen to catch yourself using these words, correct yourself by saying something positive and move on. From this point, there is no outfit or look you can create that doesn't look nice (or stylish).
Related Post: How To Find My Style In 5 Easy Steps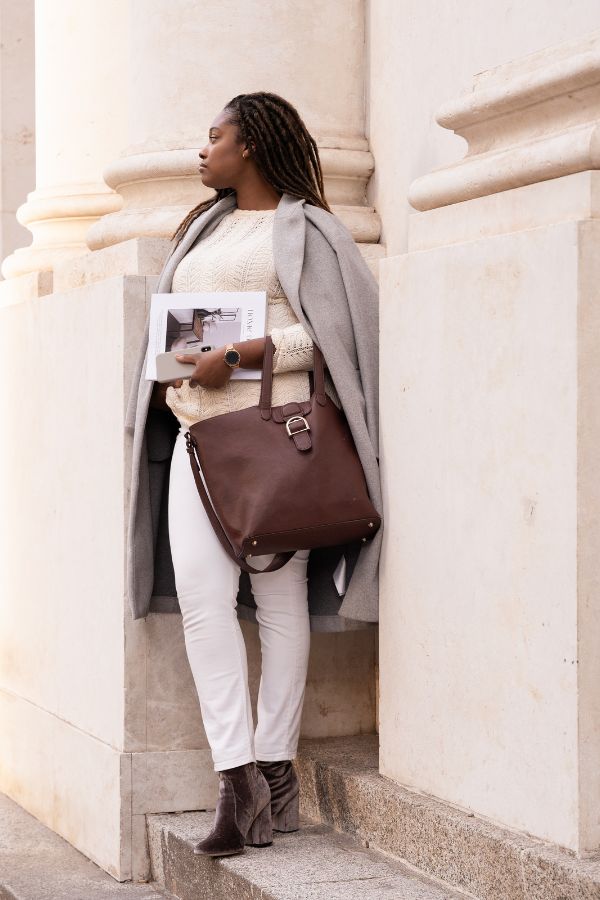 Thoughts and words have power behind them, so whatever words we use to think of ourselves, those ideas will manifest in all our choices, including our style. Mind over matter. My ethos when getting dressed is that I will always look nice no matter what style, aesthetic, budget, or occasion. This leads us to the next important style tip.
2. Only Purchase Nice Clothing & Accessories
If that phrase is a little triggering for you, that's okay. That means you're still associating the word "nice" with something that's beyond your reach. Nice things are attainable for everyone, in fact. But, if you only associate nice things with luxury and those who have a dispensable income, you're limiting yourself.
While nice things can mean luxury items and expensive purchases, it really means things that look good. Honestly, nice means something that looks great.
With this in mind, our mindset when we're shopping should be to only purchase items that look great and look great on. Let your intuition guide you. No more purchasing things just because they were on sale, or that's all you could find last minute, or "it's not perfect, but it'll do".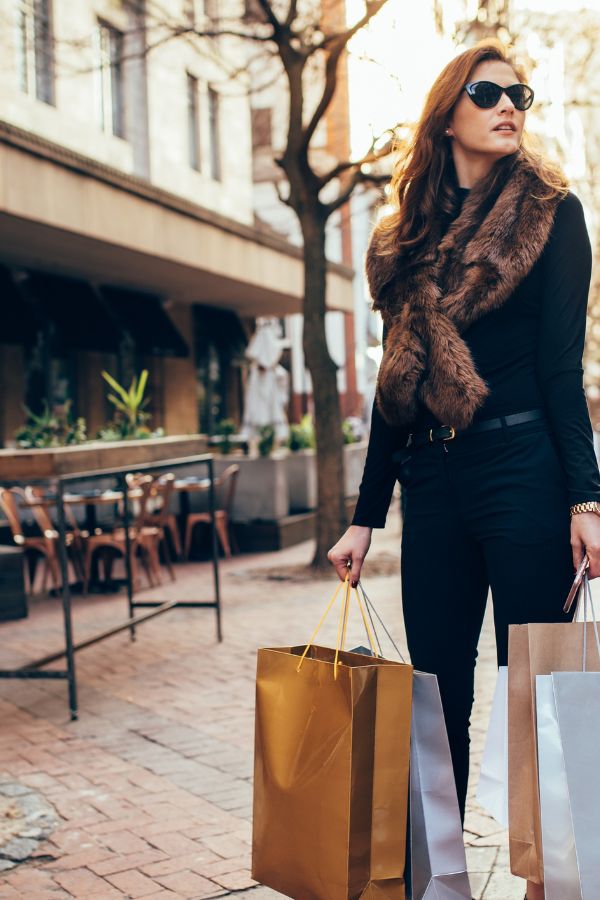 A wise lady I used to work with told me on her last day at work that she was leaving because she felt like she was being mediocre. She didn't want to be mediocre anymore, so she was moving on to something better. That conversation had such an impact on my life. Nice definitely doesn't mean mediocre. I don't want to live a mediocre life nor do I want to dress in clothes that are just mediocre.
Adopting this way of shopping will greatly help with how to look nice every day. It will also help your budget by making fewer wasteful purchases. Soon, your closet will only consist of nice clothes, which makes it a lot easier to put together a nice outfit.
Related Post: How To Buy Clothes You'll Actually Wear, Seriously
3. Remove "Not Nice" Items From your Wardrobe
Now that you have a definition of what is nice and what isn't nice, it's time to perform a wardrobe clear-out. Review your clothing and accessories and remove any item that isn't nice, meaning you don't look nice in it nor does it feel nice when you look at it or touch it. If an item gives you bad vibes, it's not nice either, so get rid of it. This is the same mindset used when purchasing items.
Take this exercise to the next level by performing a complete wardrobe inventory. Learn exactly how to do this in the post below.
Related Post: How To Shop Your Closet The Right Way
This exercise is more than a one-day affair. It can take months to edit your wardrobe down to what I call the greatest hits. We should only be wearing the items that look the best on us. This could mean that your entire wardrobe needs to be replaced, which you can do one item at a time. And trust me, taking your time is the best way to learn how to look nice everyday. With a wardrobe inventory, this process becomes organized, prioritized, and manageable.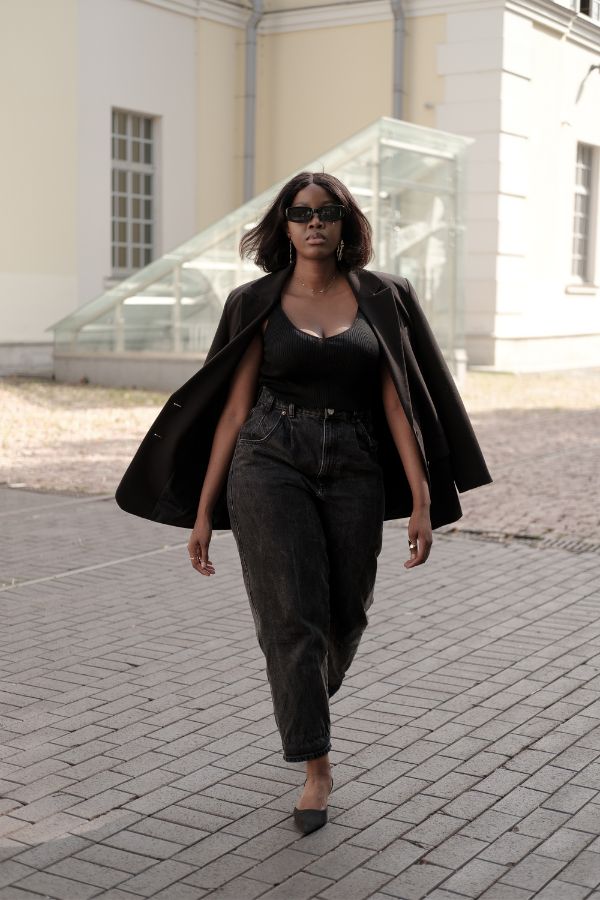 4. Identify Your "Greatest Hits" Collection
With your wardrobe inventory, you'll try on every single item in your wardrobe, including clothing and accessories. Ask yourself the following questions:
Do I look and feel amazing in this item?
Do I look and feel nice in this item?
The items you look and feel amazing in are your greatest hits. You can look and feel amazing in basics like a white T-shirt, just as much as you can look and feel amazing in an evening gown. You just need to find the right style of T-shirt that looks amazing on you. Move your greatest hits into their own place in your wardrobe, or identify them in your wardrobe inventory spreadsheet. Try to style with items from your greatest hits collection when you get dressed each day.
The items you look and feel nice in, but not amazing in are items you should keep, but may want to replace with something better at a later date. When you can't style with items from your greatest hits collection, use items from this group instead.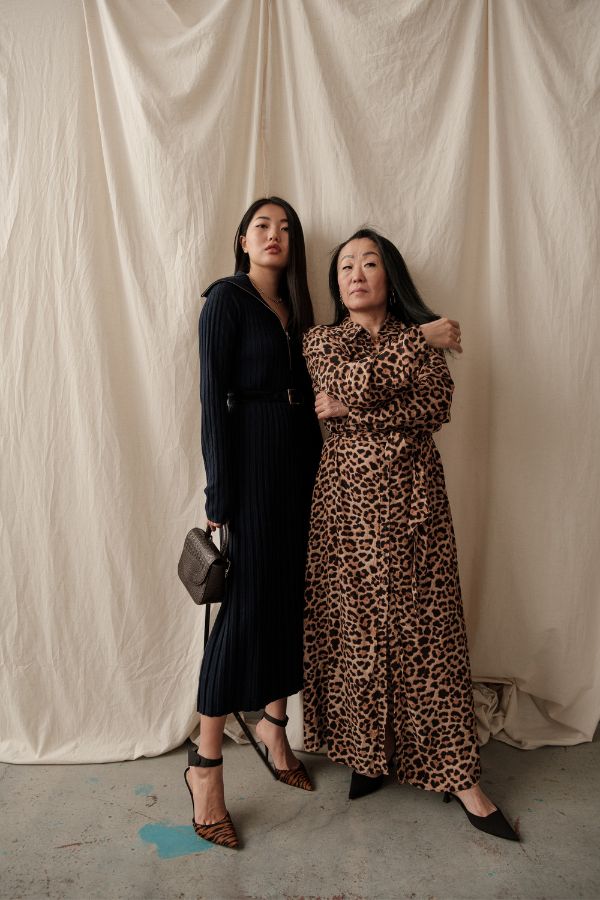 Lastly, all items that didn't classify as amazing or nice should be discarded and/or replaced. These items are "dragging you down" and will hinder your ability to dress nice everyday.
Related Post: 3 Personal Style Tips To Consider Every Day
5. Classify Your Basics And Capsule Items
Next is to go into your wardrobe and identify the most important and wearable pieces. These are everyday items such as layering tops, simple tanks and tees, and timeless items such as blazers, jeans, and trousers. Include shoes and accessories. Essentially, you want to shop your closet and identify a capsule wardrobe.
A capsule wardrobe is a great method of creating the backbone or lifeline of a wardrobe. Some people use it as a minimalist wardrobe, while others use it as a canvas to style other items. There is no right way to use it as long as it benefits your lifestyle.
Don't know what clothes make up a capsule wardrobe? I've created the Ultimate Wardrobe Essentials List to get you started. It's a free, downloadable PDF that you can use forever. Grab yours using the form, below.
While doing this exercise, you may find you're either missing items or some of your capsule items are in the "not amazing or nice" collection. This means you now have a priority list of what to purchase next.
Related Post: 12 Capsule Wardrobe Essentials To Jumpstart Your Style
6. Use your Capsule As Your Canvas
What do I mean by this? Like an artist begins every painting with a fresh canvas, you'll start styling outfits by selecting items from your capsule list. Then, add other unique items or accessories to your look to personalize it. Keep things simple with the "less is more" approach.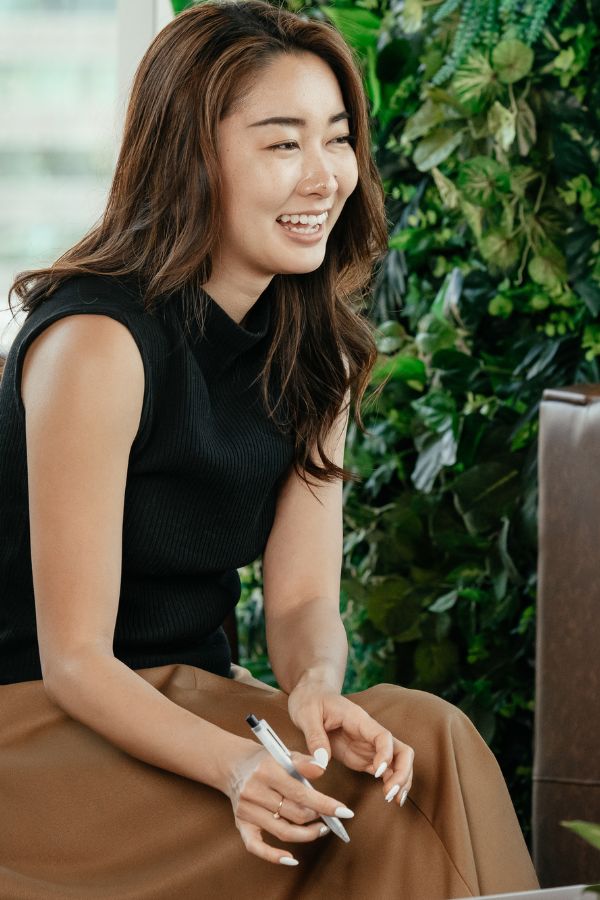 Every item you use should be from your "amazing" or "nice" collections if you can help it. Eventually, you'll only own amazing items so this will become effortless.
Related Post: 11 Simple Style Tips To Always Look Good
7. Create A Catalogue Of Go-To Looks
Here's the most fun part! Capture every nice look you create by taking a picture on your phone and storing them in a designated folder, or on a private Pinterest board. Try grouping the photos into categories such as casual, going out, workwear, home, summer, winter, etc. This will seriously help you out when you need to get ready fast.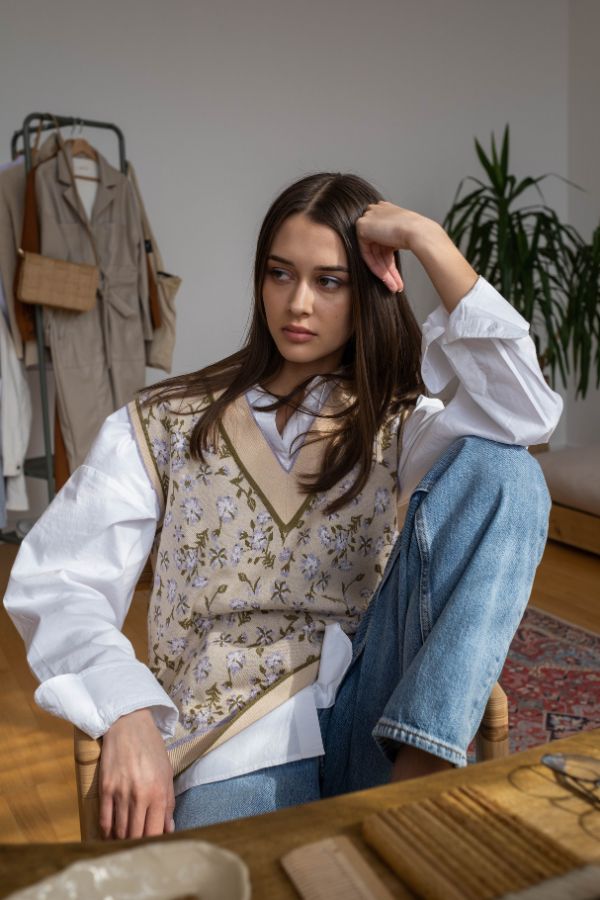 Best of all, you can use your outfit catalog to create other new and interesting looks. You'd be amazed what adding a belt or swapping out a t-shirt for a collared shirt will do to an outfit. It's the ultimate key to how to look nice everyday. This is my secret to updating my style with old pieces. See how many cute outfits you can come up with, without having to purchase anything new.
Happy styling, friends!
Who is your style icon? If you could emulate anyone's style or mindset, who would it be? Comment below!
This post was all about how to dress nice everyday
Related Posts: