Need some inspiration for what to wear to a winery? This style guide will help you choose the perfect outfit for your trip to wine country, the local winery, or a wine-tasting event.
Knowing what to wear to a winery is a big part of the experience. Not only will the perfect winery outfit keep you comfortable walking, standing, and drinking, but it will also prevent any fashion faux pas. Especially if you plan on getting a bit tipsy, which will most likely happen.
Here's a list of stylish wine tasting outfits to wear to a winery, whether you're visiting in the winter, spring, summer, or fall. And also, a few style tips on what not to wear to a winery as well.
This post is all about what to wear to winery.
Wine Tasting Attire Female
What Attire Should You Wear To A Winery?
The most important thing about what to wear to a winery is ensuring you're comfortable during your visit. Depending on the type and location of the winery you're visiting, you could be in for a few hours of walking and standing, either outside in the hot sun or inside a cool, damp cellar. Due to these potential differences in temperature, it's good to dress in layers, or at least bring a layer to put over your shoulders in the summer.
A casual chic aesthetic provides the best blend of stylish and comfort when it comes to winery outfits during the day. However, you'll want to dress up if you'll be going to a winery dinner or a fancy event. It's never an issue to call the vineyard and ask if there's a dress code beforehand. We'll cover the best winery outfits and how to style them later.
First, you must consider these unwritten rules when you plan to visit a winery, no matter what season.
What To Wear Wine Tasting: The Unwritten Rules
1. Sun Protection
We all know how important it is to protect our skin from too much sun exposure. If you're planning to be outside at a winery, such as in Napa Valley, you'll definitely want to bring along a good SPF. The rays of the sun can be strong, even in winter, and if you're going on a wine tour you don't want to kick things off with a sunburn to match the bottle of cabernet you just purchased.
My favorite facial SPF that also works as a makeup primer is Canmake Mermaid Skin Gel UV Clear. It's SPF50+, goes on clear, and won't take up much space in your handbag.
The best way to reapply sunscreen over makeup is to dab it on with a Beauty Blender rather than blending and smearing it all over your face.
2. Hat
A hat is a must for what to wear to a winery if you plan to be outside. Not only does it help protect your face and neck from the sun, but it's also a stylish addition to a winery outfit. Opt for a straw hat in the spring and summer and a felt or wool hat in the fall and winter.
Eric Javits is my favorite company for chic, travel-friendly hats year round.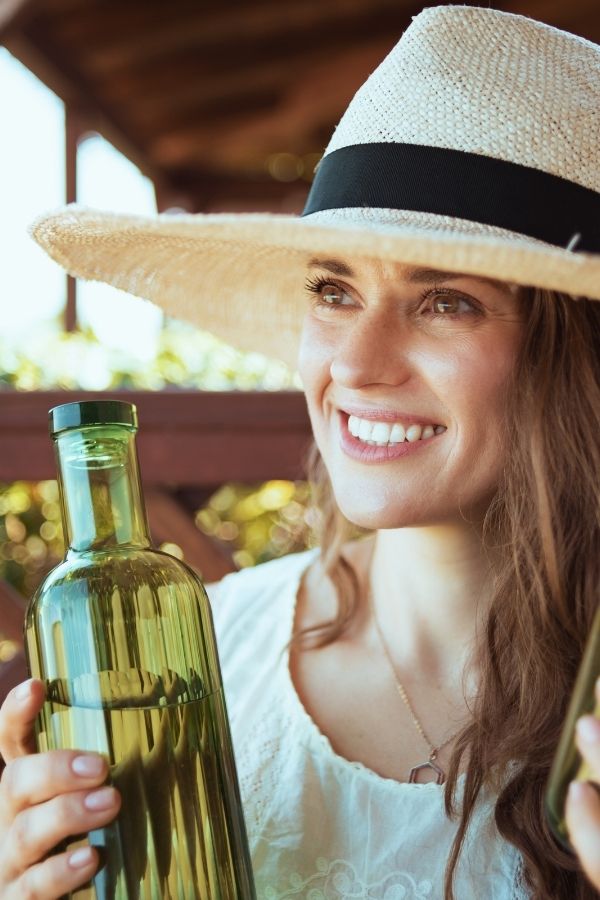 3. Tinted Lip Balm Or Waterproof Lipstick
If you've drank red wine before, you're familiar with the dreaded "wine lips". Some of us get it more than others it seems, but either way, it's not attractive. Prevent this by keeping your lips moist with a lip balm, such as the LipDrink from Jane Iredale. It's vegan, provides a light tint, and has SPF 25 for protection.
If you're a fan of color on your lips, I recommend a waterproof, liquid lipstick. You want something with staying power for all the drinking you'll be doing. My favorite liquid lipstick that has true staying power is Sigma Beauty's Liquid Lipstick. I wore it to dinner and drinks (yes, red wine drinks) and still had to wash it off when I came home that evening. To keep my lips from drying out, I first apply a layer of lip balm (like the Jane Iredale one above) before I apply liquid lipstick.
Pro-Tip: Proper etiquette when drinking from a wine or champagne glass is to always drink from the same spot. This avoids a ring of lipstick smudges around the glass.
4. Sunglasses
A pair of sunglasses is always necessary if you'll be outside at a wine tasting event. Large frames are perfect for protecting your eyes from the sun and also hiding any mid-day drinking daze that may occur if you're hopping from vineyard to vineyard.
I'm obsessed with my cat eye sunglasses from FREYRS, which are a steal for the same quality and style of rival designer pairs I've purchased.
5. Be Discerning With Light Colors
There are no rules for what colors to wear to a winery. However, if you're a heavy red wine drinker or notorious for spilling, it may be wise to avoid white, ivory, and other light colors in your winery outfit. If you think you'll be okay, then go for it. I love a beautiful neutral outfit for a wine tasting in the spring or summer.
Bring some Wine Away and leave it in the car or van just to be safe.
6. Crossbody Bag
A crossbody bag is the essential handbag to bring to a vineyard. Hands-free is the way to be when you're wine tasting.
7. Comfortable Shoes
Definitely avoid stilettos and high heels in your wine tasting outfit. These styles aren't very efficient for standing a long time or walking through a vineyard. Flat shoes or chunky soles are two good options for what shoes to wear to a winery. Try a small block heel if you want some height.
Brands like Vivaia and Birdies are known for their chic and comfortable shoes, made for standing, walking, and traveling.
8. Avoid Strong Perfumes
Scent and taste are a huge part of the experience at a wine tasting. If you wear a strong perfume, not only could this affect your ability to capture the scent and taste of the wine, but it could also affect others near you. Proper winery etiquette is to avoid strong perfumes. If you must, opt for a lightly scented body lotion instead.
What To Wear To A Winery In Fall?
Fall is my favorite time to go wine tasting. The haze from summer has dissipated and there's a crispness to the air. It's the perfect time for wine festivals.
I used to always visit a winery in my area for their annual Harvest Wine Festival which featured select wines from local vineyards, craft vendors, food trucks, and live music. You could tour the vineyard at your own leisure, bring a picnic blanket, and take a nice nap after sampling the area's best. Sadly, the festival became commercialized and lost a lot of the local vendors. I still love the winery and stop in and enjoy a relaxing glass or two with some tapas after a half-day of hiking.
Here are some cute winery outfits for what to wear to a winery in the fall.
Fall Wine Tasting Outfits
Equestrian Aesthetic
The equestrian aesthetic is hands-down my favorite style to wear to a winery, farm, apple picking, or even a pumpkin patch. A plaid blazer, knit top, slim pants, and a pair of riding boots (the most important piece) provide a classic and chic winery look for transitional weather.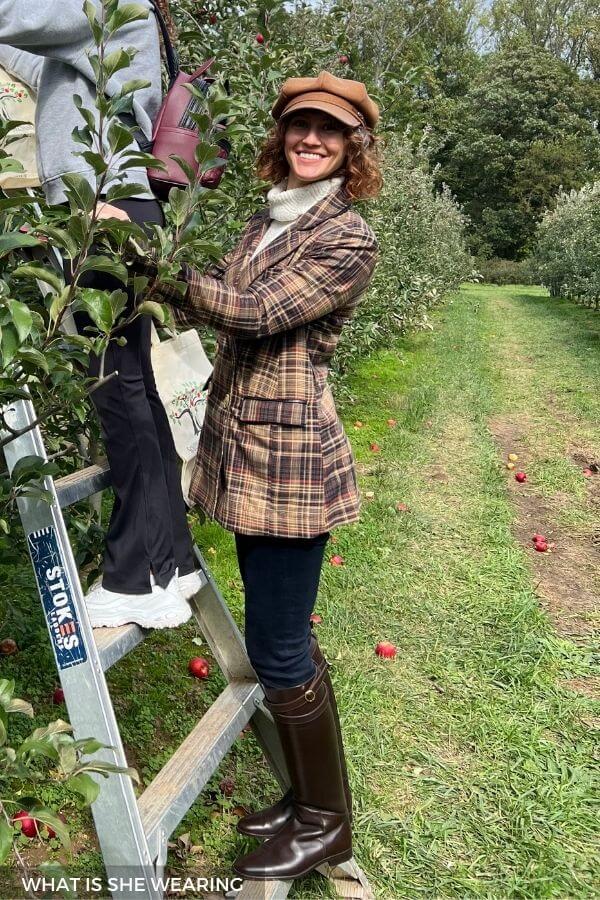 Bomber Jacket + Collared SHirt + Ankle Jeans + Ankle Boots
Wineries don't typically have a dress code, but you'll definitely experience better treatment if you dress nice. That's another unwritten rule for anywhere you'll be receiving service.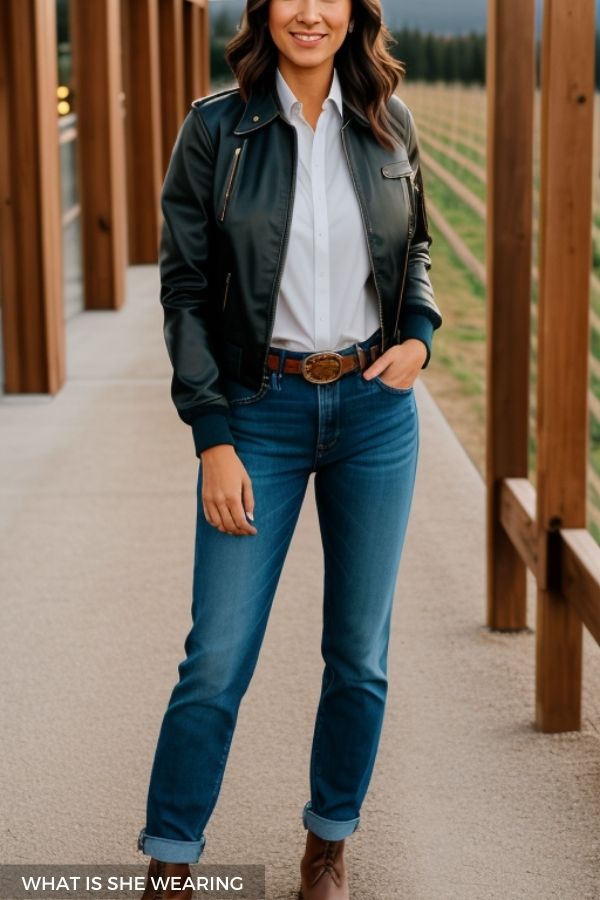 Casual Suit + White Sneakers
Here's how to wear those white sneakers without looking too casual. Matching suits are totally in style this season, not to mention a must for classic style.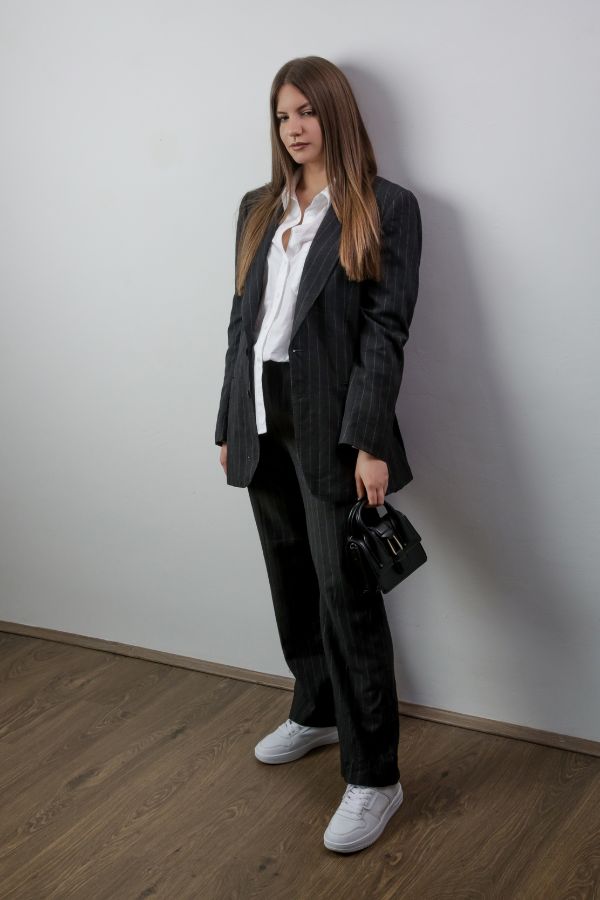 Shop Fall Winery Outfits:
What To Wear to A Winery In Winter?
Okay, so what to wear to a winery in the winter? While you might not be touring the vineyard if you're in a cold environment, you'll still want to dress warm if you enter an indoor wine cave or if it's windy outside. Knitwear, coats, and covered legs are a must during a winter wine tour.
Wine Tasting Outfit Ideas Winter
Sweater Dress + Tall Boots
This is a stylish winter outfit if you're attending a wine tasting dinner or a winery lunch in winter. Style with stud earrings during the day and go for statement earrings in the evening.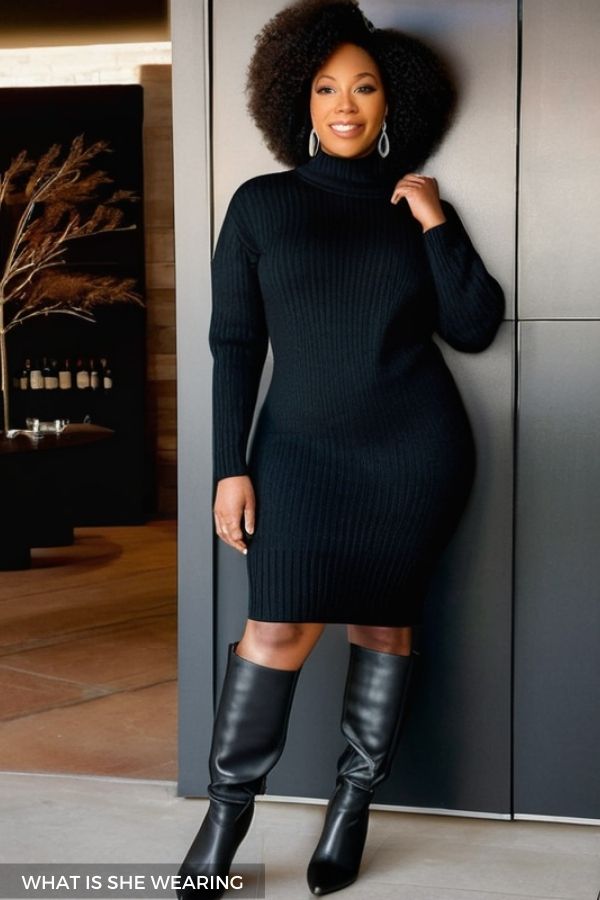 Fitted Turtleneck + Leather Pants
This is a great first date outfit or outfit for a wine outing with your partner or group of girlfriends when you want to look a bit edgy and sexy. Add a fitted blazer to take things up a notch.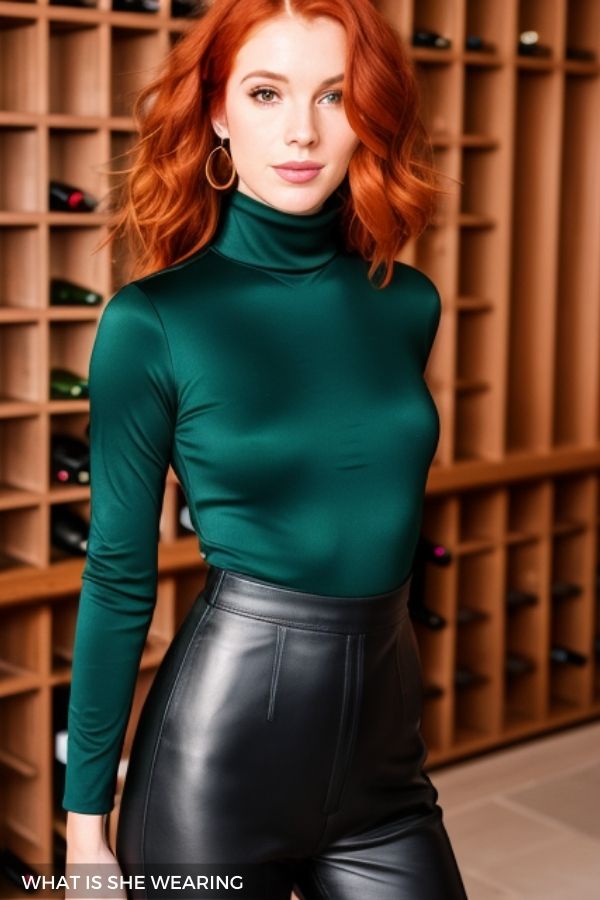 Oversized Knit + Slim Trousers
Sometimes, we just want to curl up in a blanket and drink a glass of Pinot. Well, you can do that at the winery too, with a pair of wool-blend trousers that are just as comfortable. The slim trousers contrast with the chunkiness of the knit creating a cohesive outfit to wear to a winery.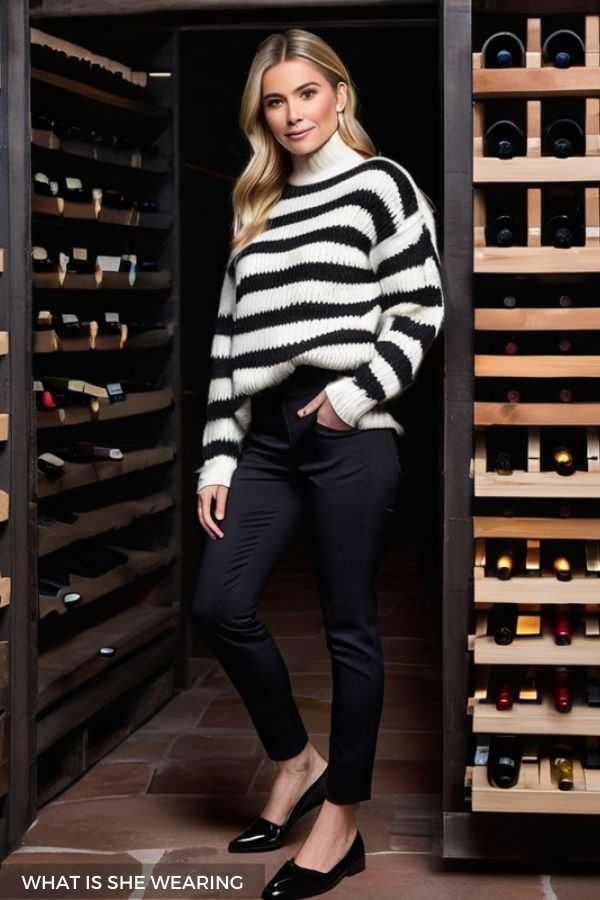 Shop Winter Winery Outfits:
What To Wear To A Winery In Spring?
Spring brings another transition season, which is great for outdoor wine tours and tastings. You may still need a warm coat depending on the climate (especially in Canada and the Northeastern United States, including Northern Virginia). Knit jackets help soften the mood with longer days and everything beginning to bloom.
Winery Outfits Spring
Knit Jacket + Denim + Loafers
Knit jackets and spring go hand in hand and they're great for layering over a shell and a pair of slim jeans for a casual elegant wine-tasting outfit.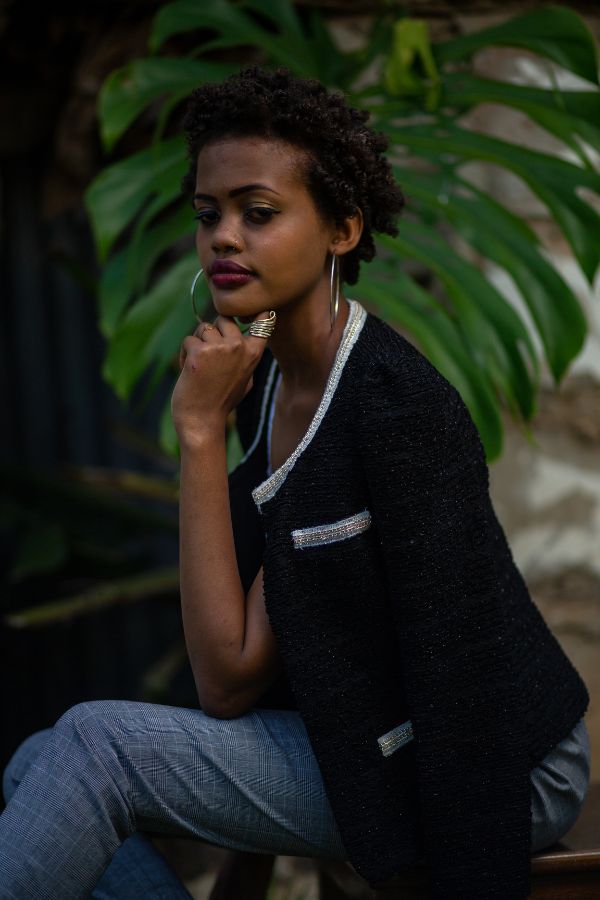 Shirt Dress + Sneakers
A shirt dress is a must-have wardrobe essential for what to wear to a winery in the spring. Plus, it looks good with all types of jackets and cardigans if you need an extra layer. Style with a suede or muted leather sneaker for something different.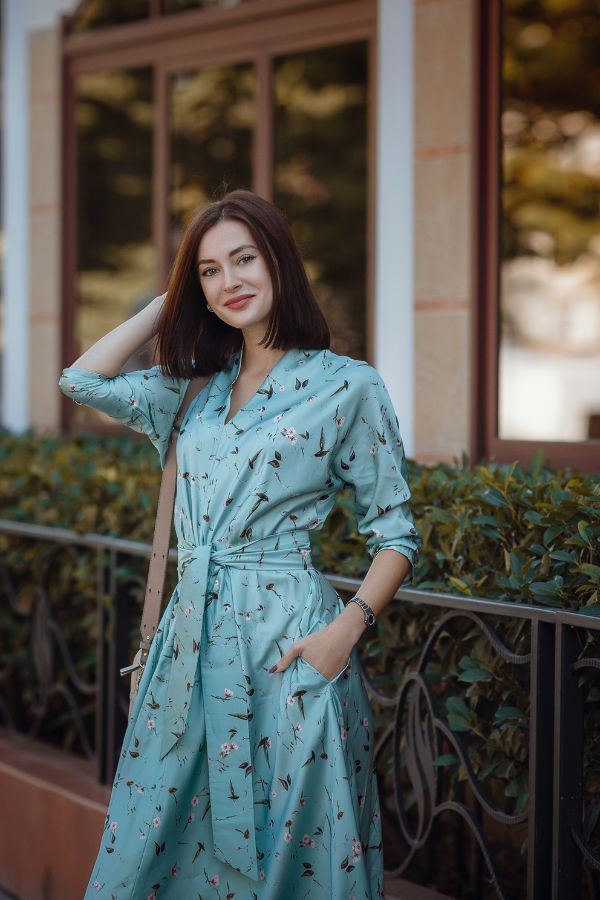 Blazer + Nice T-Shirt + Denim
You can never go wrong with this timeless and comfortable style for daytime winery attire.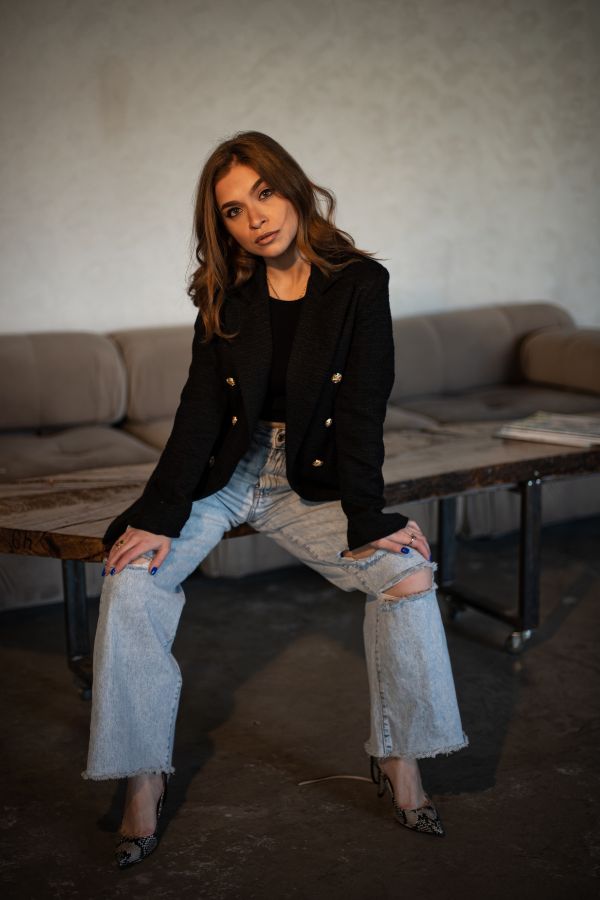 Shop Spring Winery Outfits:
What To Wear To A Winery In The Summer?
Summer brings the heat, outdoor wine festivals, summer strolls through the vineyard, and lots of sunshine. Make sure you show up with sun protection for your wine tasting if you'll be outside. Be sure to carry a lightweight cardigan or jacket with you for indoor tours if you get chilly.
Summer Wine Tasting Outfits
Blouse + Denim Skirt + Sandals
Try separates to create a chic summer outfit for what to wear to a winery. Add a jean jacket for touring the indoor facilities at the vineyard or in the evening.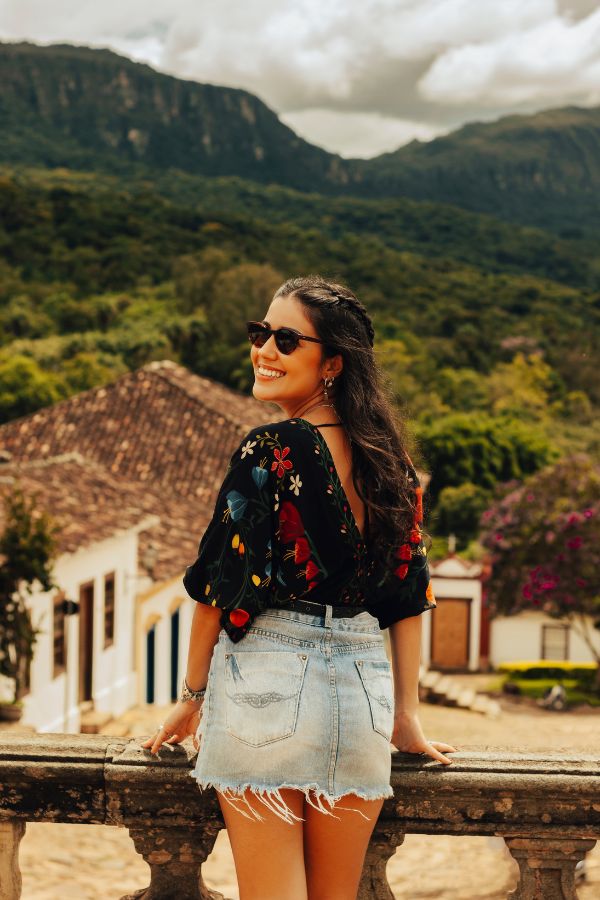 Sundress
Can you ever go wrong with a sundress in the summer? Breathable and stylish, this one of the best wine tasting outfits for your trip to Napa or any vineyard in the warm weather.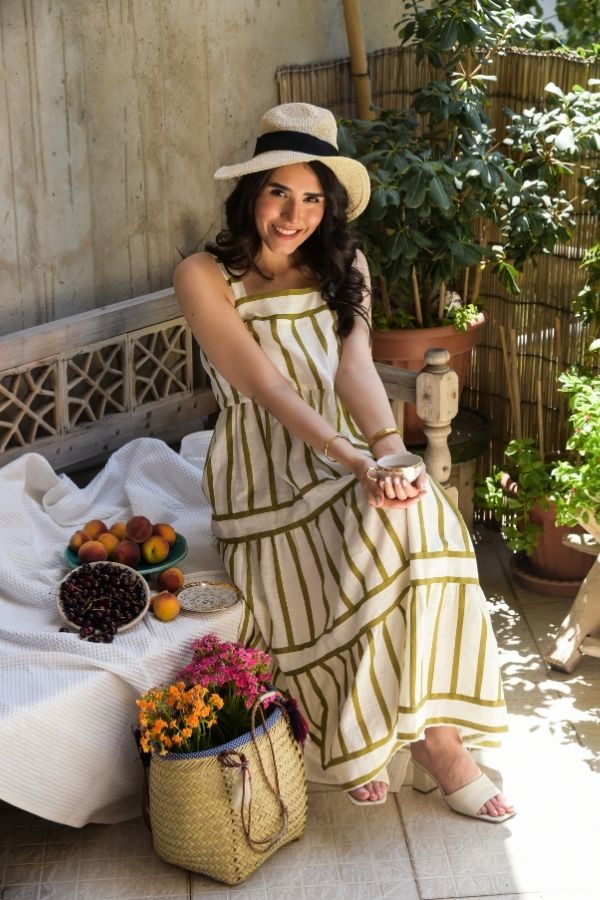 Linen Shirt + Lightweight Trousers
If you're more interested in covering up from the sun, a linen shirt is chic and breathable for a day out in Napa. Lightweight trousers will keep you protected and elevated for any day-to-night activities as well.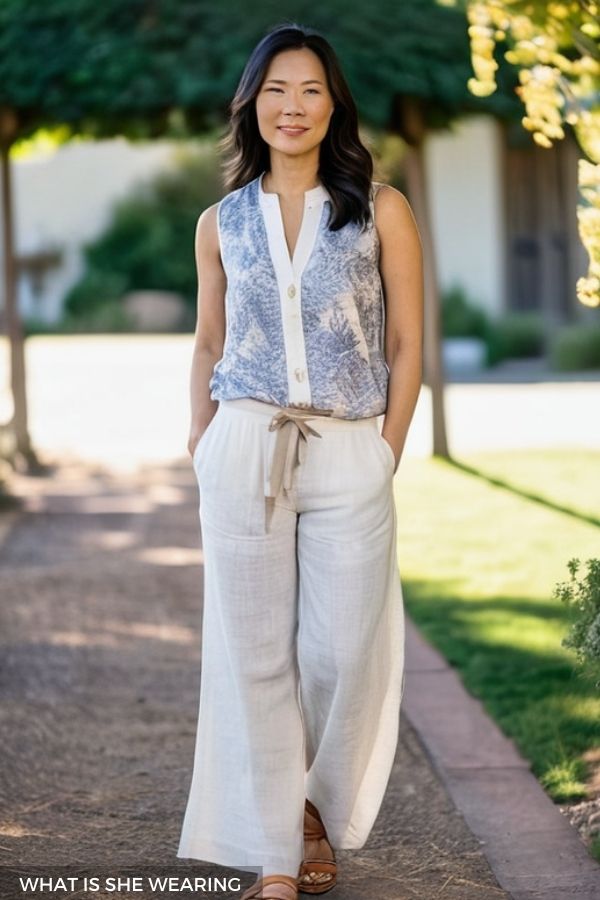 Shop Summer Winery Outfits:
Have you been to a winery before? If so, where did you go and do you recommend it? I love discovering new places to tour and taste! Comment below.
This post was all about what to wear to winery.
Related Posts: