Everyone wants to know: what shoes to wear with joggers? Read on to find out the best styles to wear with track pants, sweat pants, and any other casual pants in your wardrobe.
If you're struggling to find what shoes to wear with joggers and track pants other than sneakers, you've arrived at the right place. I'm not the hugest sneaker wearer, so styling different footwear with joggers is my thing.
Just because joggers and lounge pants fall on the side of casual wear, it doesn't mean they only pair with casual footwear. There are ways to dress these pants up, elevating your look into casual chic.
Here's a rundown of the best shoes to wear with joggers and other loungewear, so you never get bored. Read on for all the details.
This post is all about what shoes to wear with joggers.
Best Shoes To Wear With Joggers
1. Combat Boots
Combat boots are the ultimate shoes to wear with joggers and track pants year-round. The tapered hem of the pants tucks into the shaft of the boots exposing the shoe to create an edgy aesthetic, perfect for a casual night out or off-duty look.
Related Post: What To Wear In 50 Degree Weather | 6 Go-To Looks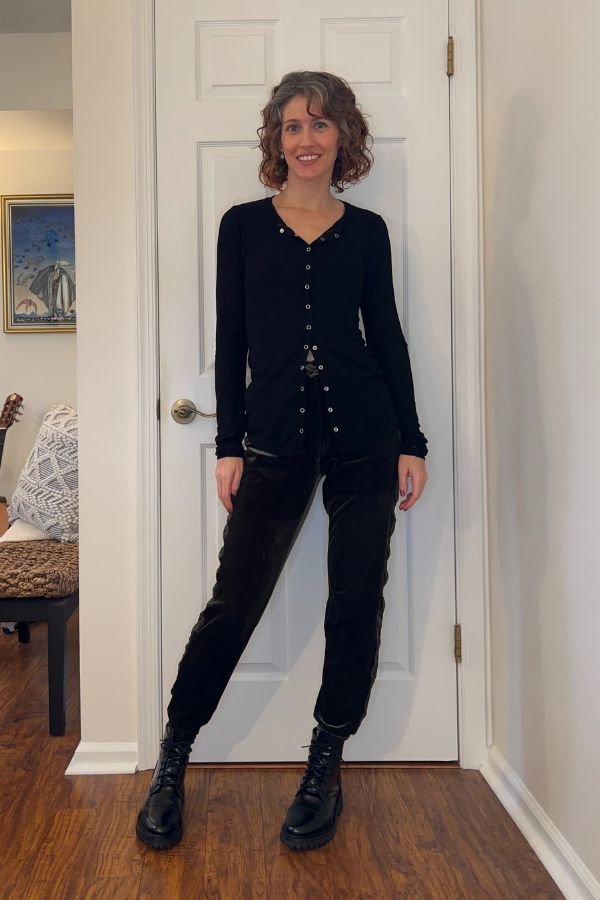 SHOP Combat Boots:
2. Loafers
Loafers are classic wardrobe essentials, and shoes for joggers that hit all the trend boxes. Take a pair of flattering joggers to the next level with a minimalist loafer, which is how to wear jogger pants to work at a smart casual or casual office. Or add a youthful twist to your joggers outfits with a chunky or platform-style loafer.
Related Post: 11 Classic Wardrobe Essentials You Need in Your Life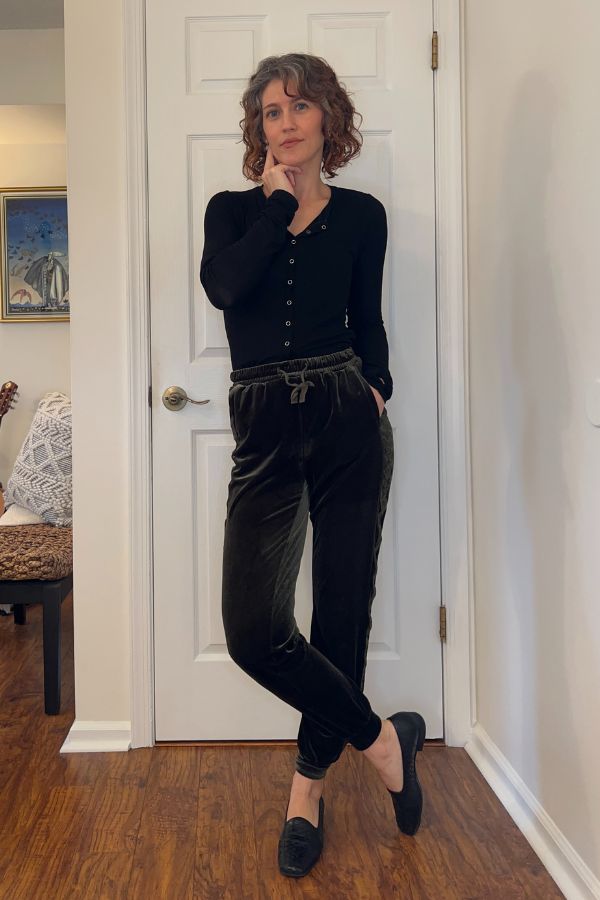 SHOP Loafers:
3. Dressy Mules
Joggers and track pants are essentially thought of as loungewear, but they don't always have to be. I love using contrasting pieces like a pair of dressy mules to elevate a pair of joggers to chic status. Style with a knit top and no one will realize you're sporting a glorified pair of sweatpants while you're out and about. Mules are also the perfect shoes to wear with dressy joggers in silk or satin, whether you go for a heel or not.
Related Post: My Formula for Everyday "Casual Chic"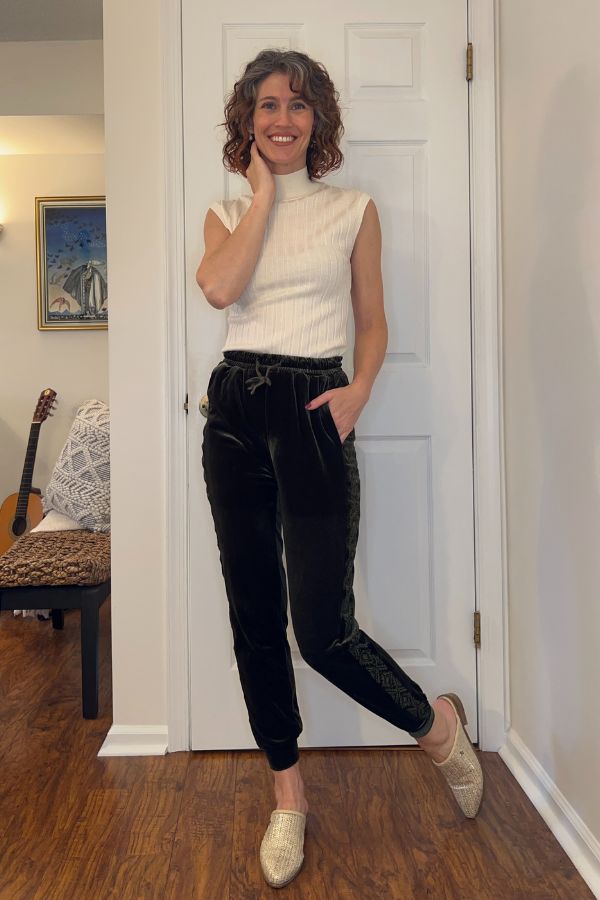 SHOP Dressy Mules:
4. Casual Boots
Can you wear boots with joggers? Absolutely. I do in the fall, winter, and early spring months. Joggers expose your ankles, which is something a summer-loving girl like me needs to cover up during the winter. Boots solve that problem, plus boots are amazing (like my logic there?). Joggers with ankle boots = a match made in heaven.
Related Post: How To Style Clothes You Already Have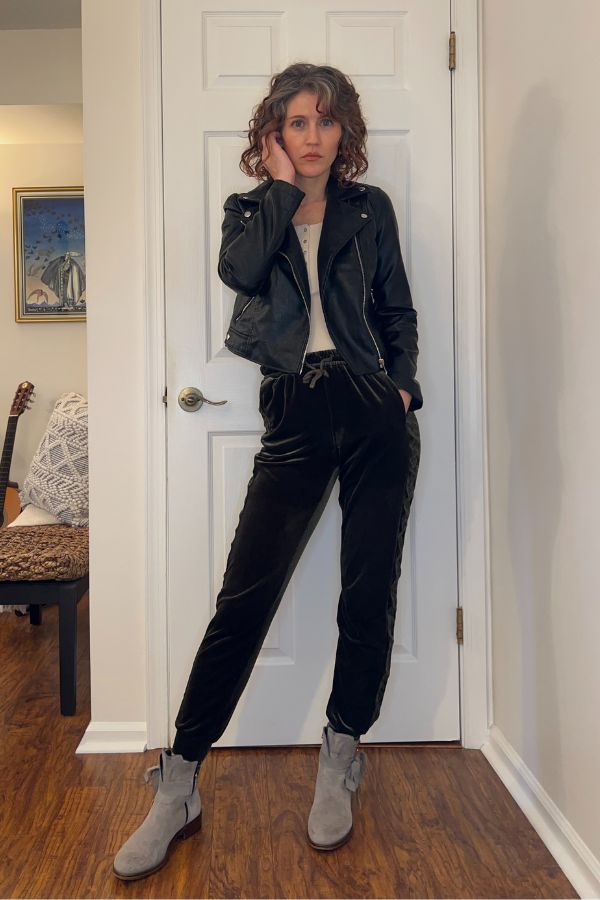 SHOP Ankle Boots:
5. Elevated Slides
Another idea for what shoes to wear joggers in the spring and summer is with a chic pair of slides. Slides are so easy and the right pair of shoes for jogger pants to create a cute summer outfit in a pinch.
Related Post: 5 Casual Summer Outfits You'll Wear On Repeat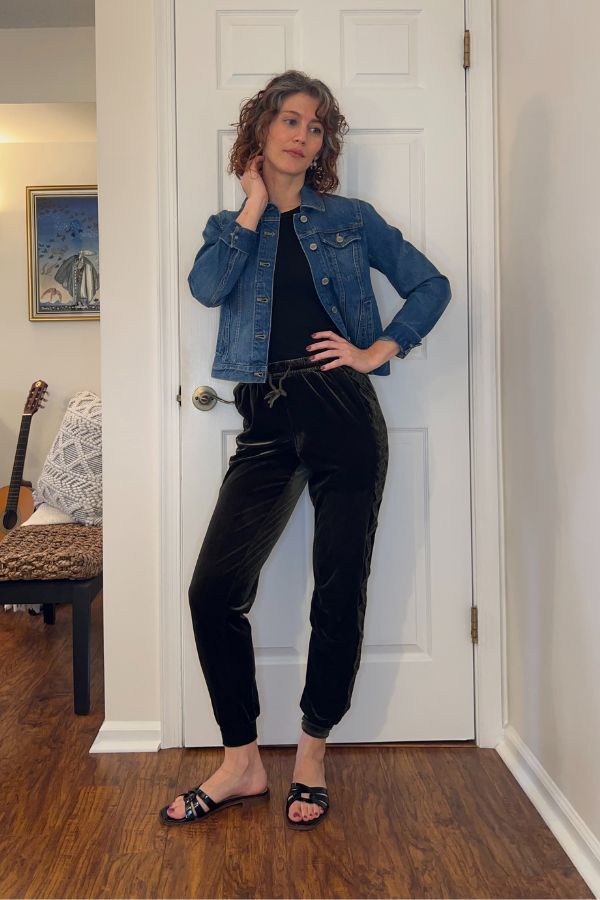 SHOP Slides:
6. Dressy Boots
Dressy boots are the key to wearing joggers to work in the cooler months. Especially with a sleek, leather ankle boot that covers up any skin, elongating your legs. Opt for a low-medium block heel, for that perfect smart casual office look, or for a casual dinner out on a first date.
Related Post: What To Wear On A First Date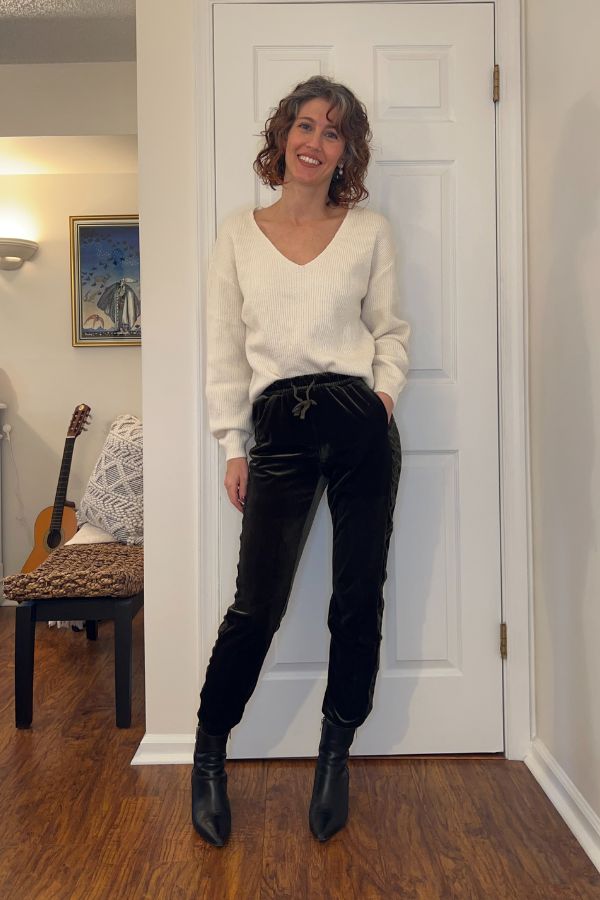 SHOP Dressy Boots:
7. Edgy Sandals
Joggers have a soft, rounded aesthetic to them, which creates a nice contrast against an edgy pair of sandals. Hard vs. soft contrast makes an outfit interesting, even the most basic of outfits for what shoes to wear with joggers.
Related Post: What To Wear For 70 Degree Weather: 25 Chic Outfit Ideas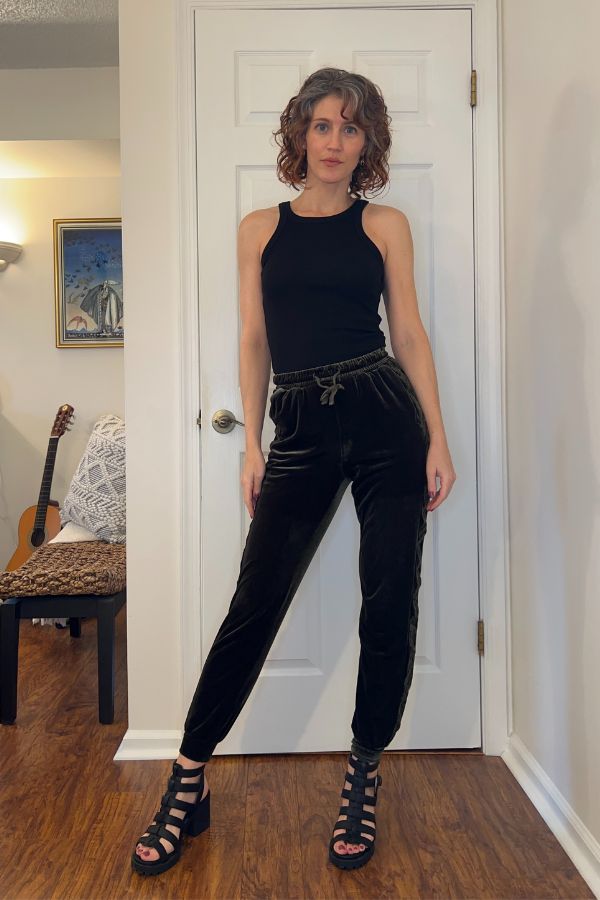 SHOP Edgy Sandals:
8. Derby Shoes
Everyone knows you can wear sneakers and super casual shoes with joggers and track pants, which is why I'm not discussing them at all in this post. Derby shoes, however, are one of my go-to's for styling effortlessly casual looks with joggers. Derby shoes give joggers a classy aesthetic that's often hard to come by with loungewear.
Related Post: What To Wear For Yoga (From A Yoga Teacher)
SHOP Derby Shoes:
9. Winter Boots
You didn't think I'd skip out on the chance to mention winter boots with joggers, did you? No way. Winter boots are necessary if you want to create a cozy chic look with joggers and track pants. Perfect for a trip to the movies, or soup night at a friend's house.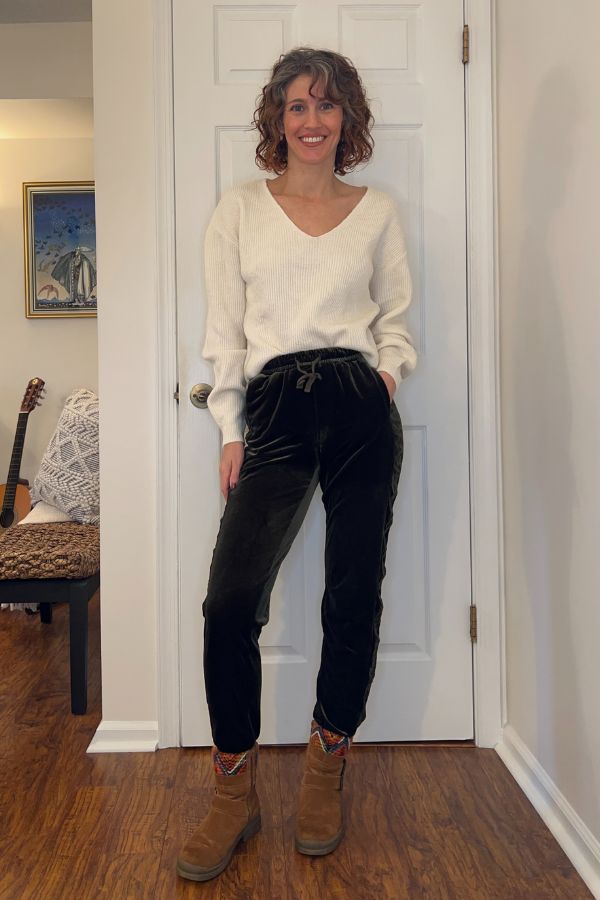 SHOP Winter Boots:
What are your favorite joggers outfits? I'm always looking for new ways to style mine. Comment below!
This post was all about what to wear with joggers.
Related Posts: