Do you want to look casual chic on the daily? Here are 5 essential tips to focus on every day to help you achieve the holy grail of fashion, known as "casual chic".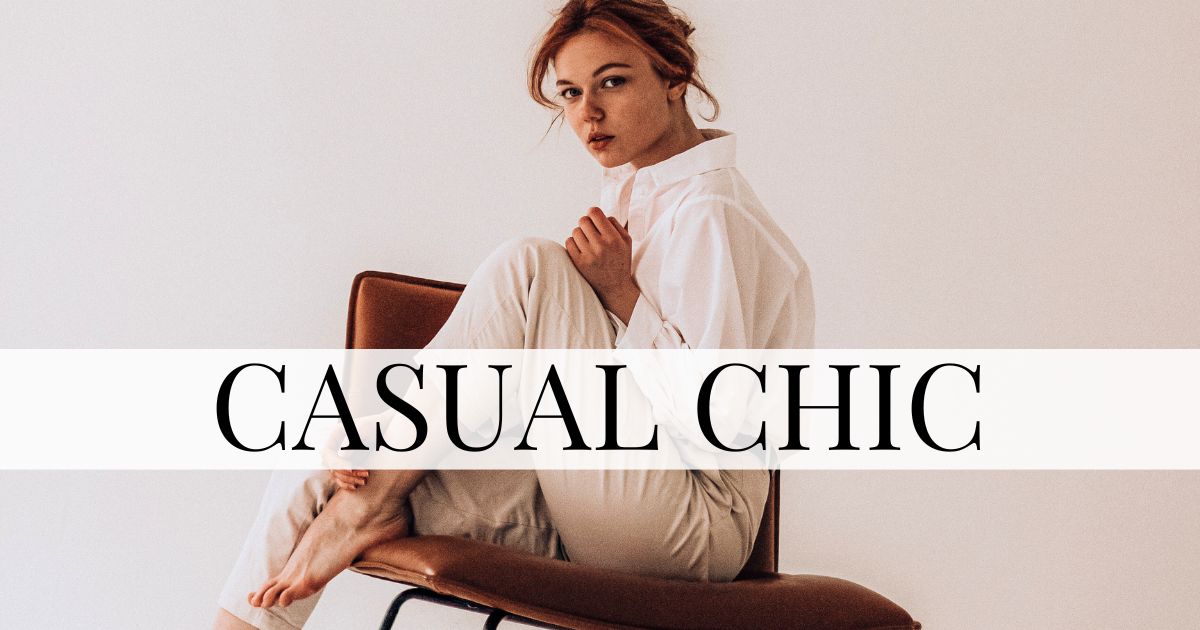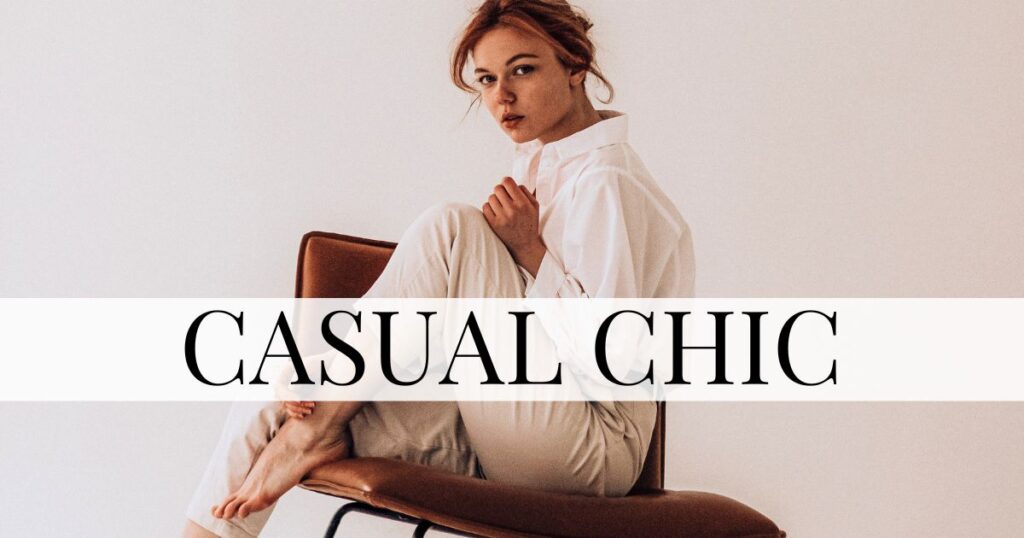 It's no surprise that casual chic is one of the most coveted styles around. A mashup of casual (how we all want to feel) and chic (how we all want to look) is a style recipe that appears effortless but remains elusive to the many who want to achieve it. And while it's fun to copy straight from stylish girl images on social media, it's better to know how to make those looks work for you, specifically.
Today, I'm revealing the top 5 secrets to obtaining a casual chic style that's all your own. These fashion tips and tricks will help you create outfits with clothes you already have while furthering your sense of style. Plus, we'll review some foolproof casual chic outfits to wear daily.
Ready to dial up your style?
This post is all about casual chic.
Casual Chic Style
What Is Casual Chic Dress Code?
Before we dig into the top 5 tips for casual chic style, let's define the casual chic dress code. Casual chic is somewhat of an oxymoron when you break its definitions down. Casual style is defined as relaxed, simple, and sometimes, maybe even a little boring. On the other hand, chic style is stylish, sophisticated, and flattering. Pretty much polar opposites, you'd say. But this is where opposites attract to form a perfect match.
In other words, casual chic is a creative blend of these two styles together. It's a mix of relaxed and flattering, simple and sophisticated…and boring made stylish. When you create casual chic outfits, your focus should be on finding the perfect balance between these two styles based on the type of clothing, how you style it, and the accessories you use to top it off.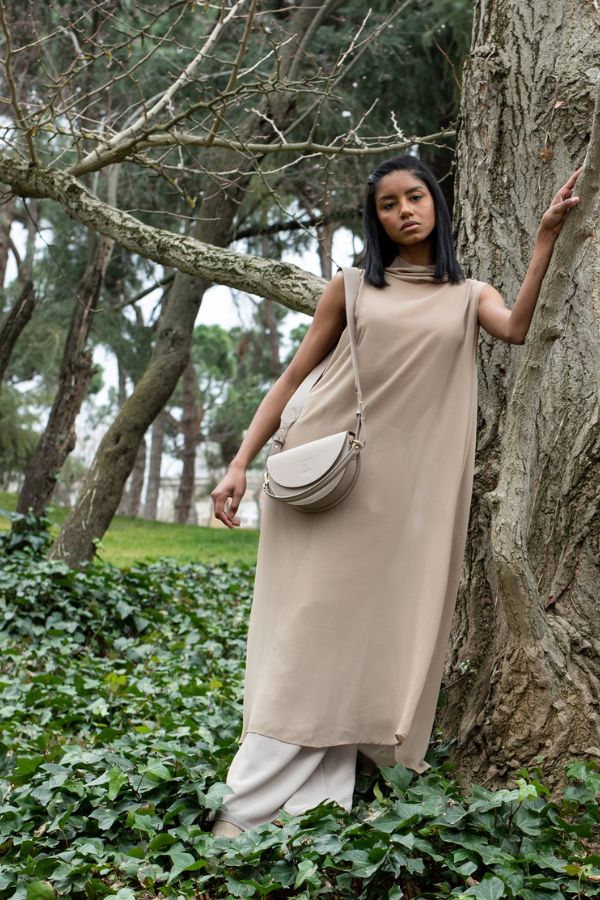 Balance is everything in fashion and I mention it often on What Is She Wearing because balanced looks are the most aesthetically pleasing. Balance doesn't necessarily mean 1:1–what's more important is that the scale doesn't tip over on one side. With styling, balance means you don't go overboard with one thing. It's a learning process that's only gleaned through experimentation.
Related Post: How To Choose An Outfit That Slays
Now, let's review my top tips for styling and creating casual chic outfits for women.
1. Casual Chic Attire Is Expensive-Looking
First and foremost, the word "chic" in the phrase "casual chic" tends to indicate high-end or expensive-looking. The keyword here is that it looks expensive, but it doesn't have to cost a small fortune. Instead, there is careful attention paid to the detail of the clothing such as no loose threads or buttons, seams are even, and wrinkles are steamed out.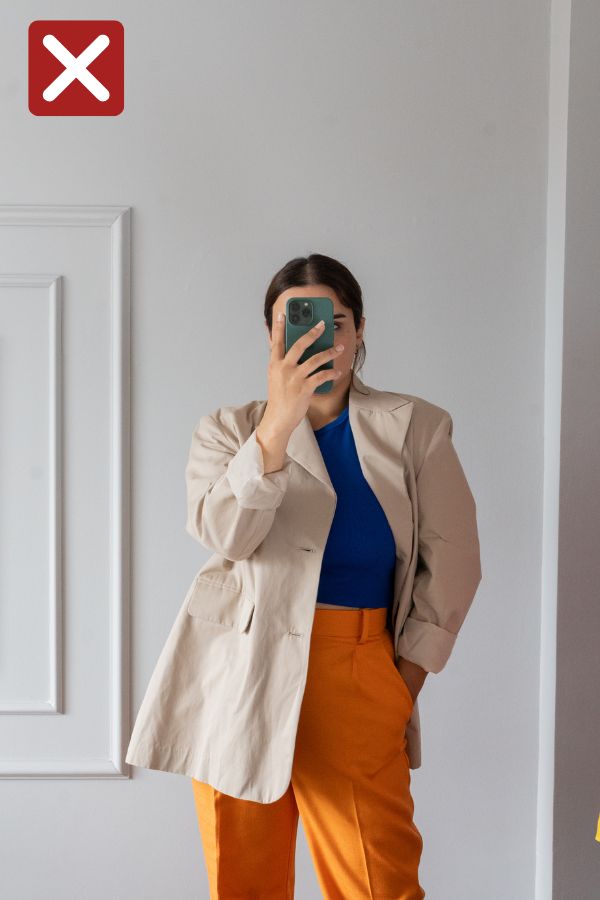 Solid Neutrals + Natural Fabrics
Solid neutrals work best, as does a classic stripe. Avoid branding, or at the very least, keep it to a minimal logo that blends into the clothing (e.g. tiny Ralph Lauren polo player).
The best way to look casual chic is by purchasing clothing in expensive-looking materials and natural fabrics. For example, a cotton ribbed tank is my go-to top for warm weather, but styling with a ribbed tank in a silk-knit or stretchy knit blend is even better for creating casual chic summer outfits.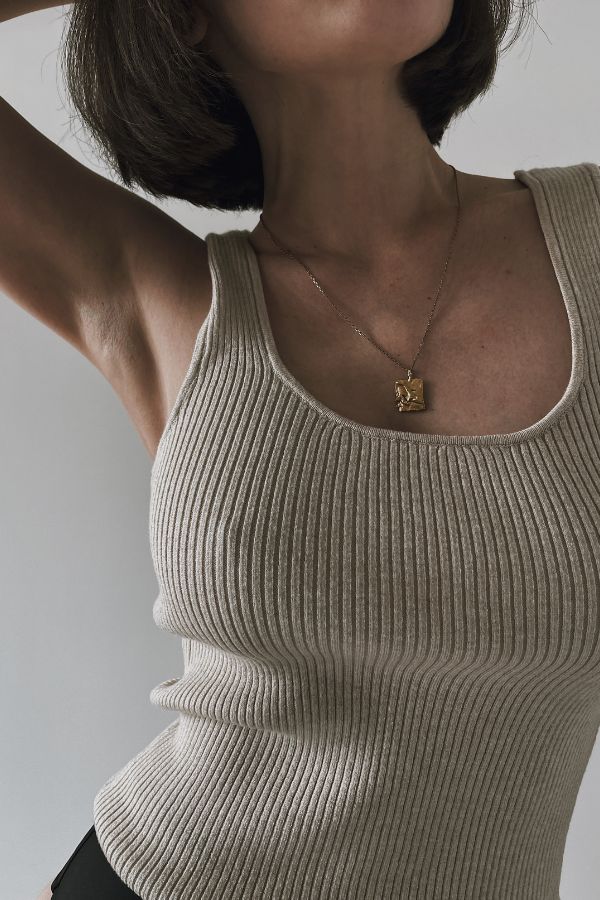 A pair of yoga pants or leggings are easy to run out the door in, but a relaxed pair of trousers is just as comfortable and much more elegant and expensive-looking. Plus, trousers are easy to layer underneath in winter, so it's a win-win in my book.
Related Post: 10 Elegant Style Tips To Look More Sophisticated
Keep this casual chic style tip at the forefront of your mind when getting dressed: Is my outfit expensive-looking? If not, what can I change to make it look more high quality?
2. Accessories Are Understated
Taking a nod from the quiet luxury aesthetic, casual chic style embodies simplicity when it comes to accessories. Your accessories should be understated without looking cheap or fussy. This not only means the type of accessories you style with, but also how many.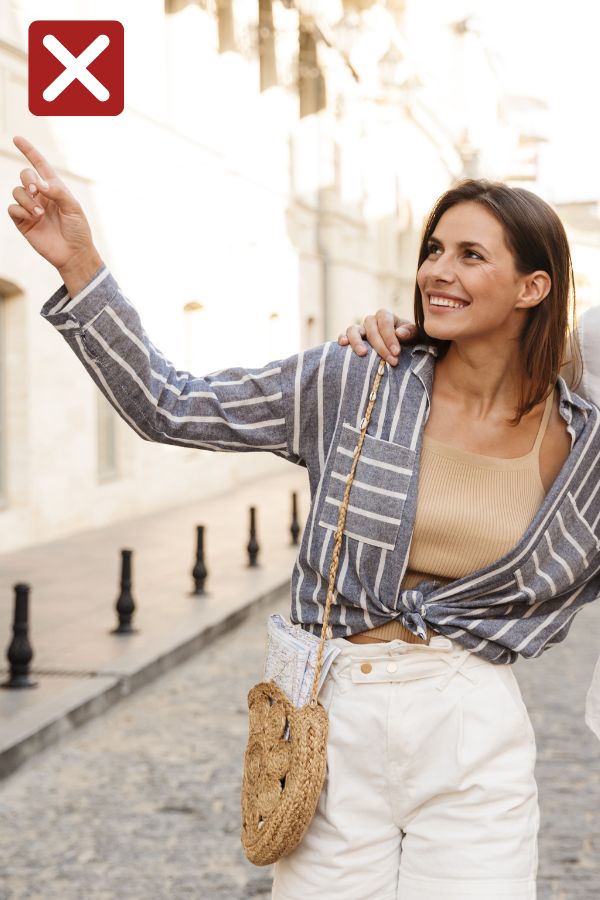 Casual chic means less is more, and I often find myself leaving the necklace in my jewelry drawer and just wearing a pair of earrings. Accessories can make or break an outfit. Adding too many can make the outfit look busy, which is the opposite of effortless.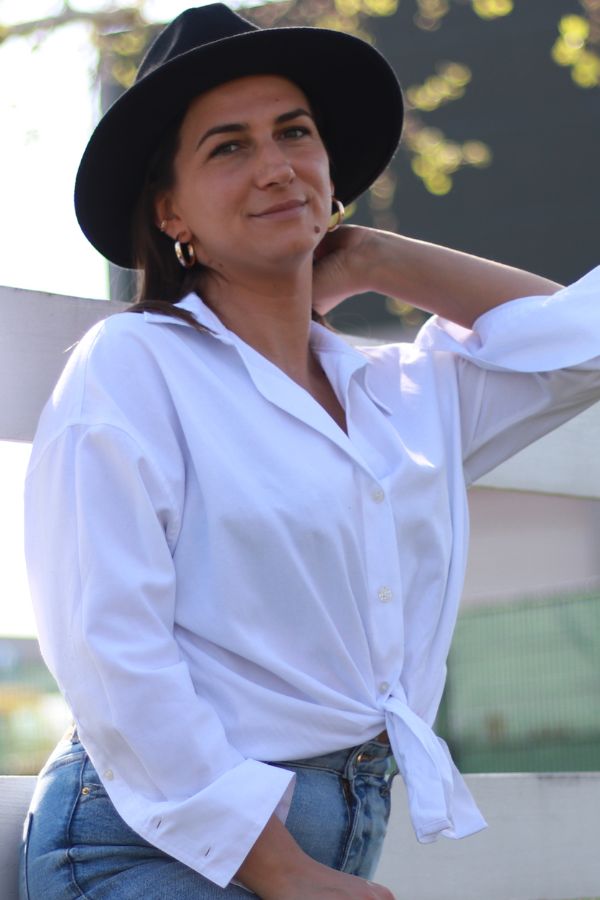 Accessories Should Match With Your Outfit
Another style tip when it comes to casual chic accessories is to either match them to your outfit or to each other. You're going for an understated look, which means the accessories should harmonize with the rest of your clothing (rather than looking random). This doesn't mean you can't style with a statement piece, just make sure it's cohesive with the rest of your look.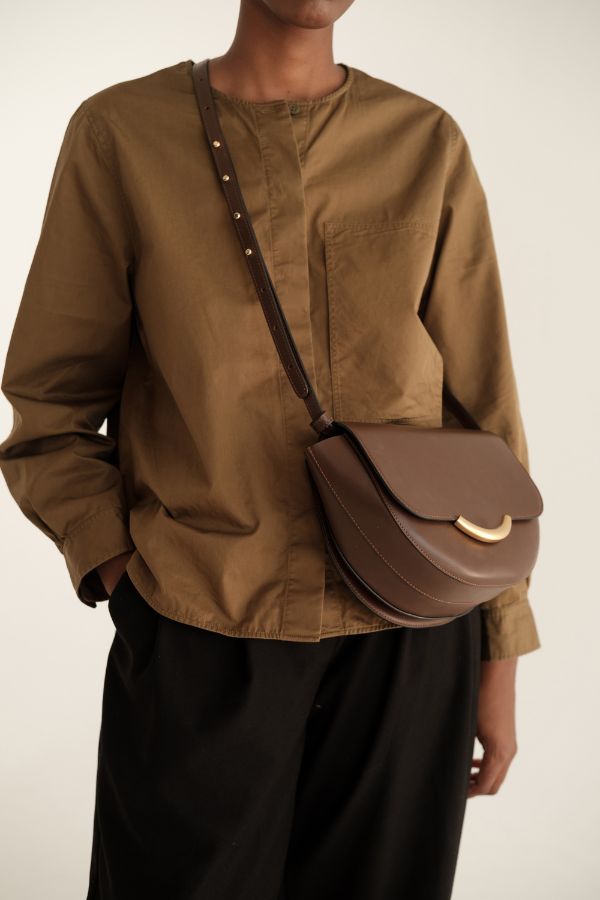 For example, a woman in a t-shirt dress, with a different colored hat, a different colored bag, and a pair of white sneakers just looks very plain and unstylish. There's no cohesion to her outfit. It's not harmonious. Simply changing the bag, hat, and shoes to match, creates an elevated, casual chic look.
If you have the patience and budget to purchase or save up for luxury items, definitely invest in accessories such as a leather belt, handbag, and quality footwear. It doesn't need to be designer. Many premium brands and independent designers offer amazing pieces for chic elegant style.
Related Post: The Secret To Elegant Classy Style
3. Casual Chic Style Plays With Contrast
Casual chic women do the unexpected with styling. Chic outfits are interesting, which is why an effective method is to play with contrast when styling, also known as juxtaposition. By contrast or juxtaposition, I mean using opposites in terms of styles, fits, colors, textures, and brands to create a balanced look. Similar to yin and yang, but not necessarily 1:1 or 50/50.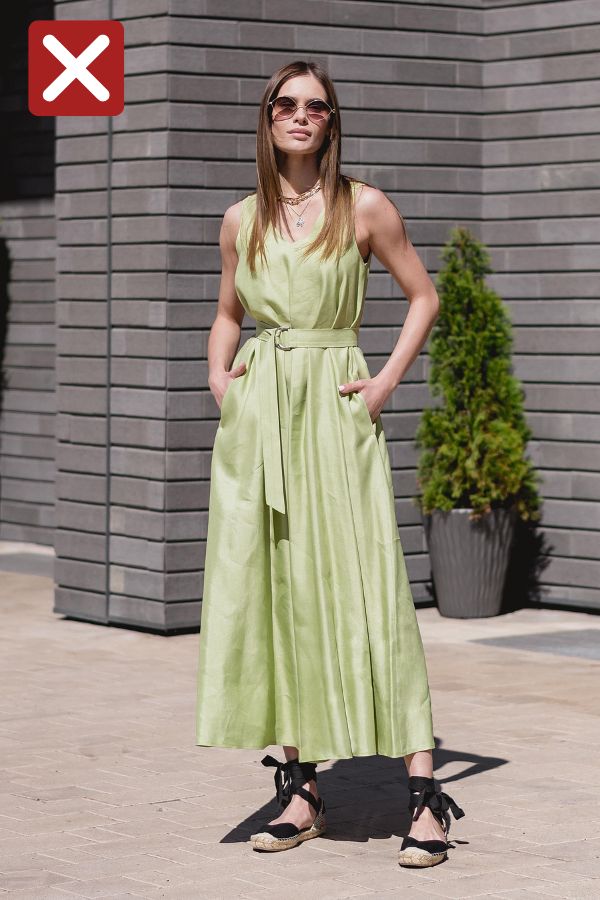 For example, with color and fit, the rule of thirds works really well. So, styling a black and white outfit with 1/3 of the outfit in white and 2/3 of it in black (or vice-versa). You can also do this with fit to create balance such as a fitted top tucked into a pair of wide-leg jeans. If your entire outfit was loose and baggy, there'd be no balance (and no shape), so creating that balance ensures a more casual chic look.
Other Examples Of Contrasting Styles
High/low (high-end pieces mixed with high street and budget items)
Old/new (vintage pieces mixed with modern pieces)
Texture (Slinky separates mixed with structured leather accessories and boots)
Masculine/Feminine (menswear blazer mixed with jeans and ballet flats)
Dressy/Casual (casual sneakers paired with a nice dress)
Another way to create a juxtaposition is to pair two unexpected pieces together.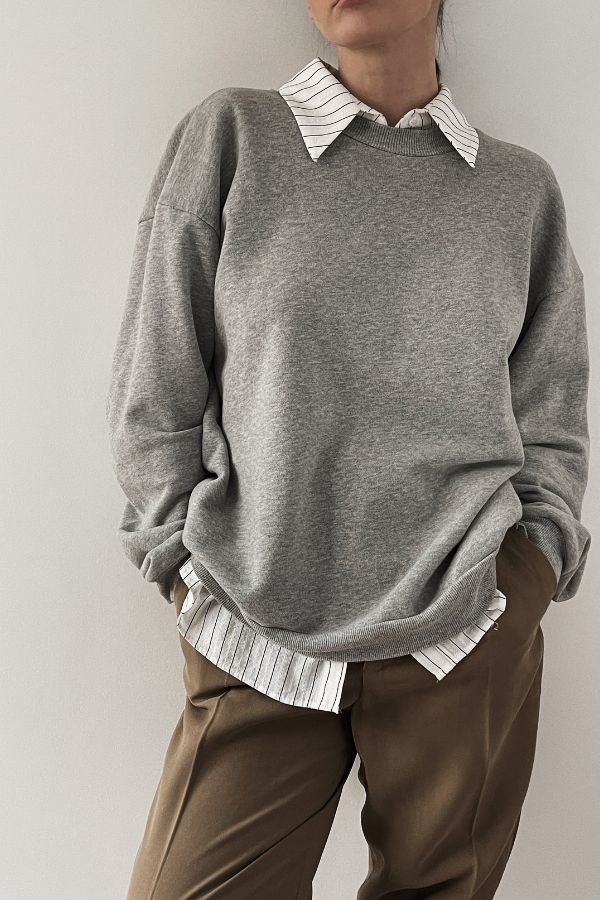 Or you can alter the traditional way of wearing an item, as simply as rolling the sleeves up on a blazer or using a button-down shirt as a lightweight jacket instead of an actual jacket.
Related Post: How To Style Clothes You Already Have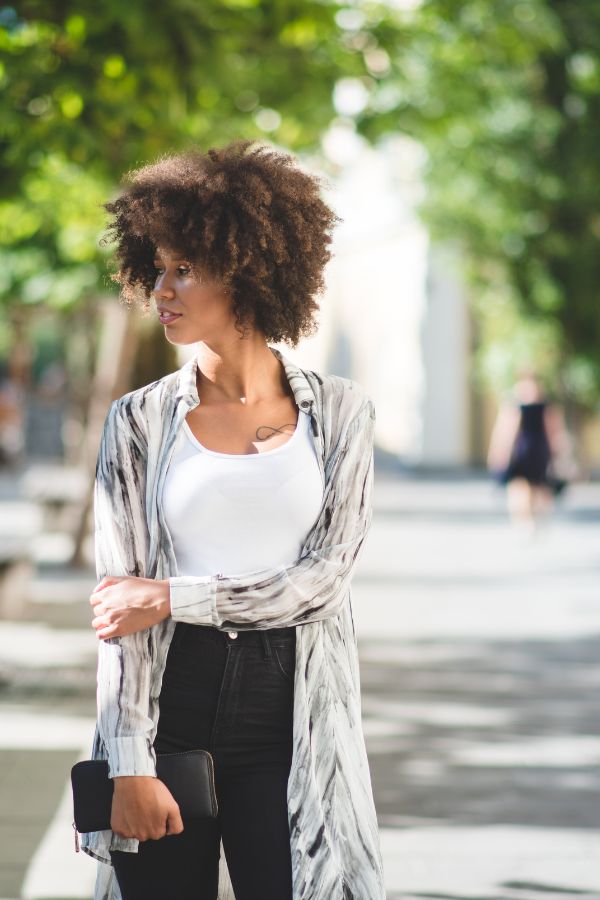 4. Dress For Your Body Type
This should come as no surprise, but there is so much value in learning to dress for your body type. When you become familiar with the type of fits, cuts, fabrics, and styles that flatter your figure, fashion becomes less restricted and more fun.
This is not to say that you should only dress for your body type, but understanding your body as it related to fashion better equips you to achieve chic looks.
Check out these in-depth guides for how to dress for your body type:
5. Casual Chic Outfits Are Timeless
Timeless dressing means that one is able to seamlessly incorporate trends into their outfits. This may be as easy as an oversized blazer that's on-trend but also can be belted, layered, or used as a jacket after the trend wears out. Instead of styling looks with every current trend, choose one to highlight or lowlight. Take for example a jersey maxi dress, which may be on trend right now, but I personally never stopped wearing maxi dresses when they weren't on the trends list.
A capsule wardrobe is a great approach to a casual chic dress code because the items embody versatility and simplicity while keeping up with modern aesthetics.
Related Post: The Travel Wardrobe Capsule You've Been Waiting For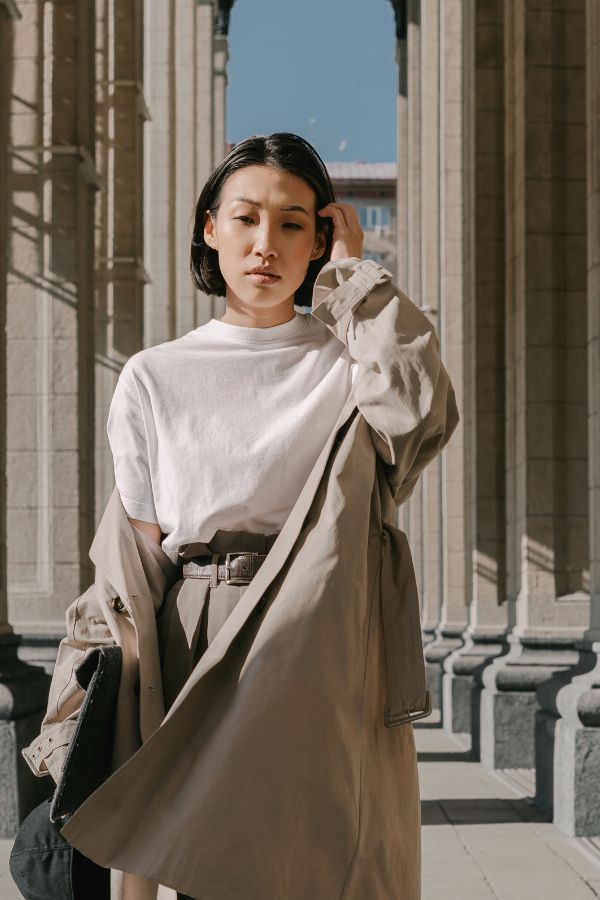 Refresh Your Denim
Lastly, if you're going to refresh any of the clothing in your wardrobe keep your denim updated. The emphasis here is not so much on the cut and fit of the denim, as different styles flatter different body shapes. Certain colors and washes of denim can become dated, which can completely downgrade an outfit. It's best to shop for timeless styles and washes of denim that will stand the test of time. Whisking, distressed, and embellished styles tend to age poorly while straight cuts and medium blue rinses are more geared toward wardrobe essentials.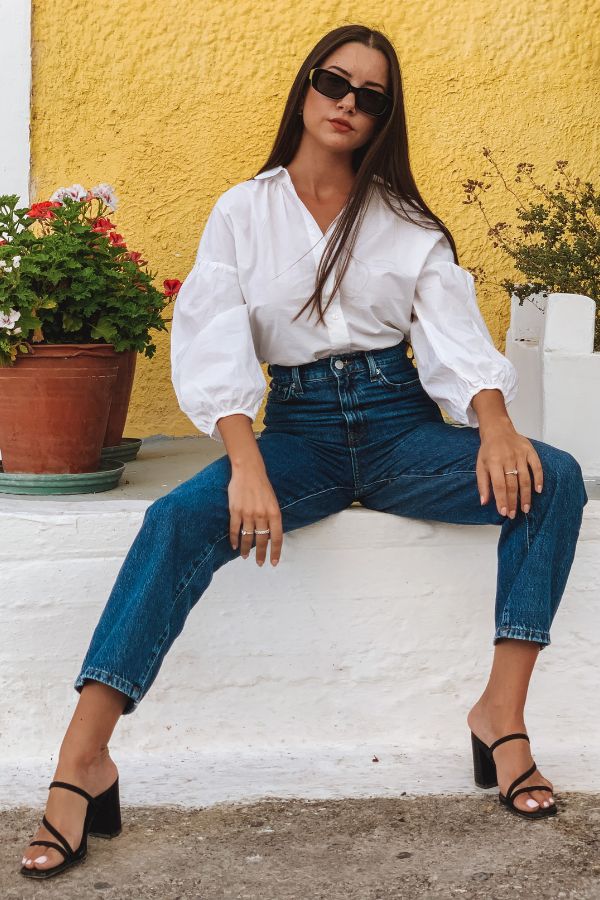 Casual Chic Outfits For Women
Here are some of my favorite casual chic outfits for women. A lot of these outfits reuse items from the same capsule, which cuts down on your budget for clothing. Make them your own with your favorite brands, styles, and colors.
Suit Separates + T-shirt + SNeakers
The business suit has become more mainstream in recent years, including date night outfits and streetwear. Try a basic white sneaker for a classic look or a statement sneaker to add some flare.
Shop ThE Look:
Simple Top + Wide-Leg Pants + Elevated Accessories
Mix your finest accessories with a simple top and pants to upgrade your look. A cute ankle boot will also dial up the laidback feel of wide-leg pants.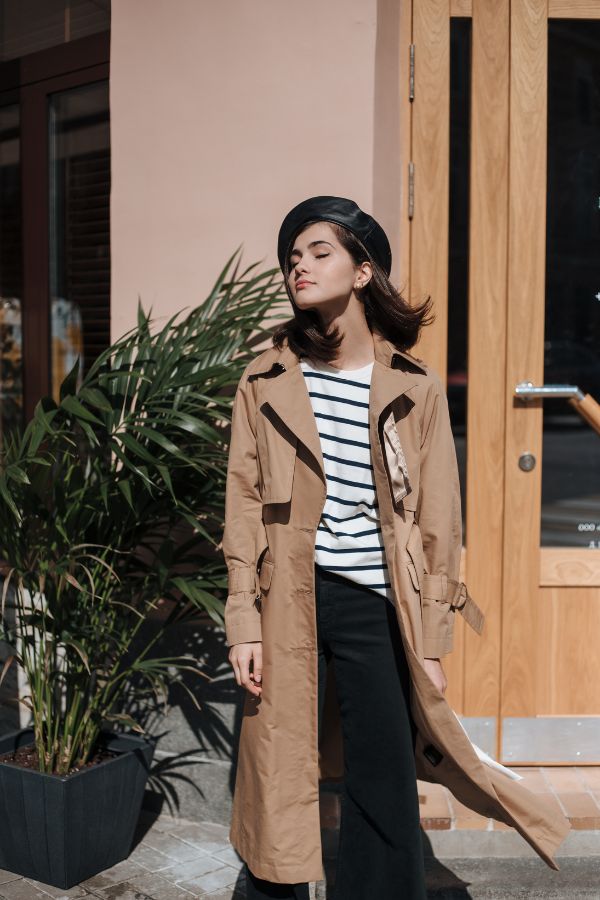 SHOP THE LOOK:
Jersey Dress + Blazer
This is how you wear that cute summer dress into the supermarket without freezing your butt off.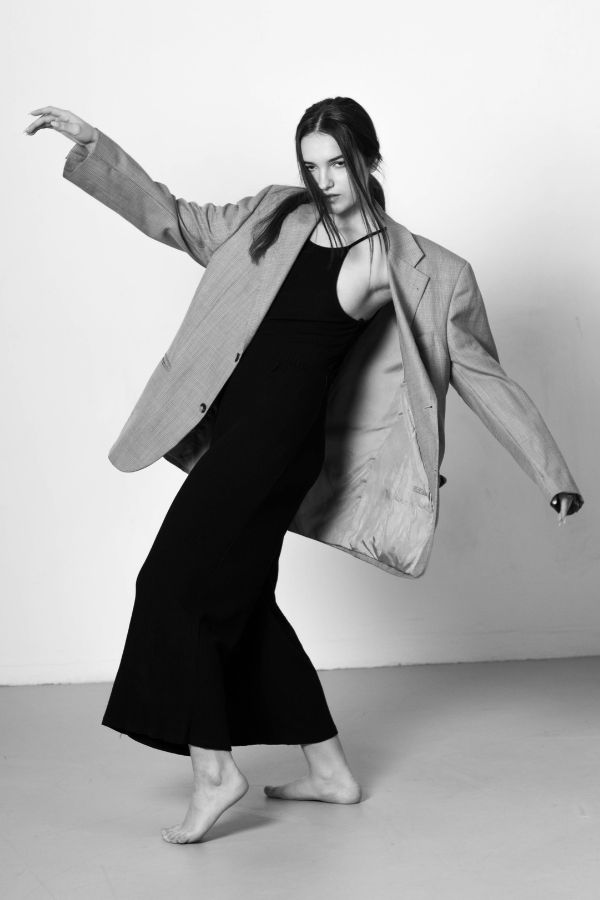 SHOP THE LOOK:
Knit Top + Denim + Boots + Statement Coat
If you'll be outside, a statement coat and a nice pair of boots are all that's needed to elevate a casual outfit. Leave the coat open so it's truly a part of your look.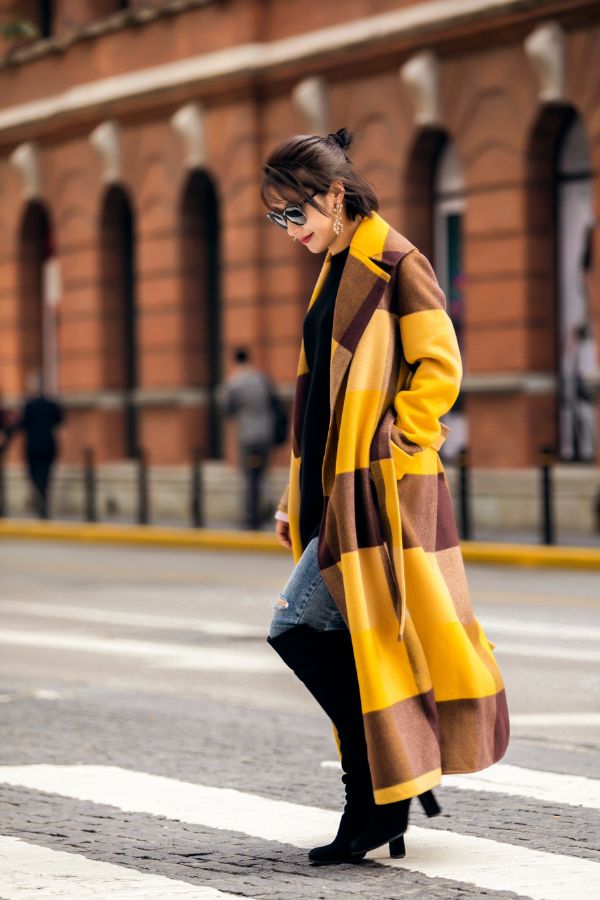 Shop The Look:
Satin Blouse + Linen Shorts
Swap the linen with a tweed or wool short, add tights, and a chunky boot for fall.
SHOP THE LOOK:
Chambray Shirt + Relaxed Trousers
A chambray shirt is the best friend to the casual chic wardrobe. Avoid the Western style of chambray shirt for something more versatile and modern.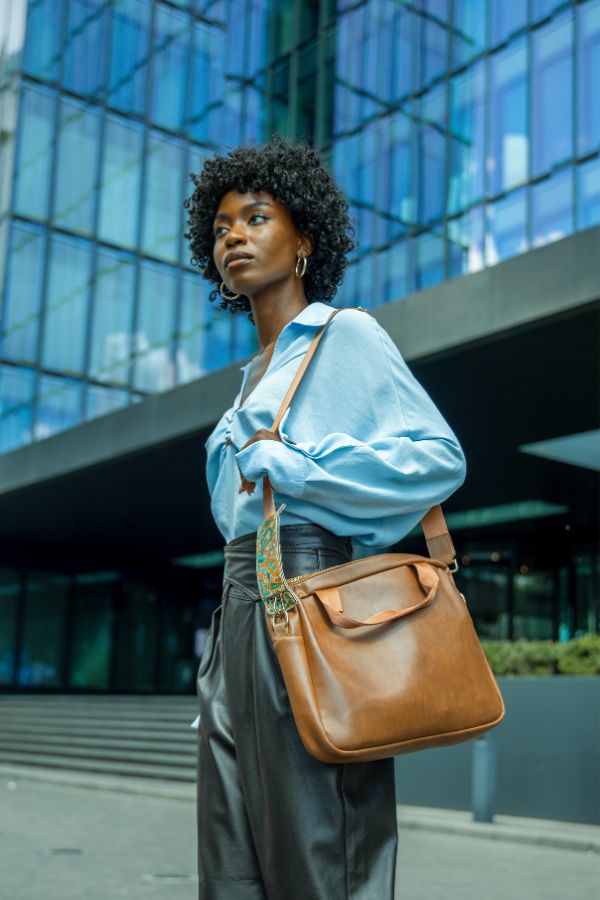 SHOP THE LOOK:
Nice Jacket + Simple Top + Denim
This look is truly timeless and bends with the trends. Another variation of this would be a cropped jacket, blouse, and high-waisted denim. The jacket is the elevated item in this outfit.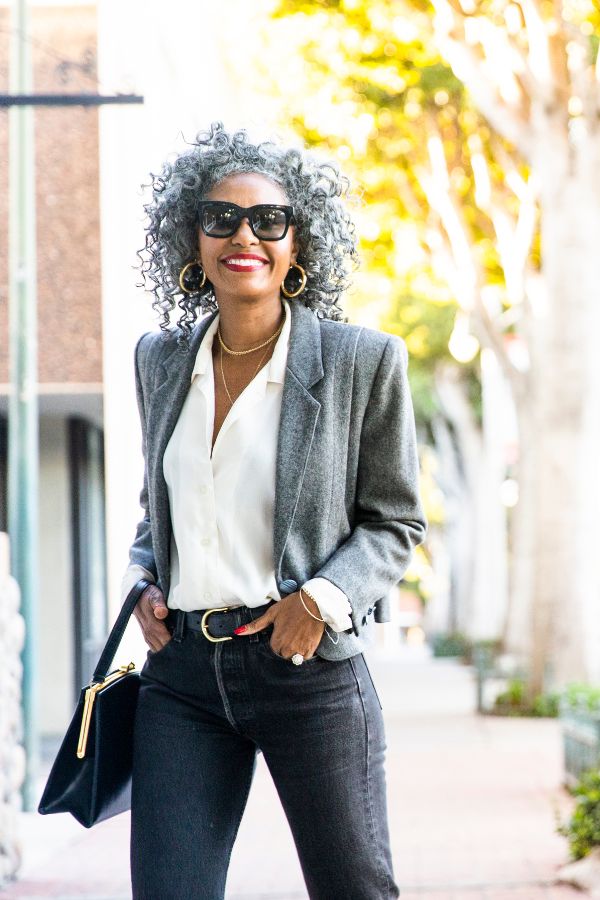 SHOP THE LOOK:
Dressy Shirt + Relaxed Jeans
Find a button-down that elevated in a nice fabric, or something you'd wear on a night out and juxtapose it with a laidback style of jeans such as wide-leg, barrel leg, boyfriend, girlfriend, or mom jeans.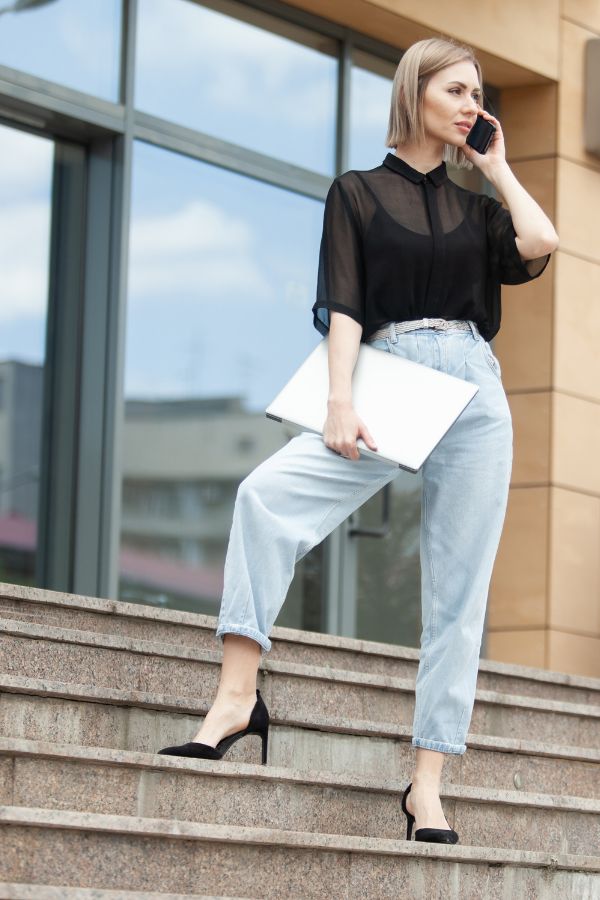 SHOP THE LOOK:
Blanket Cardigan + Business Casual Separates
With this look, we go the opposite way and dress down a business casual outfit with a blanket cardigan or cape.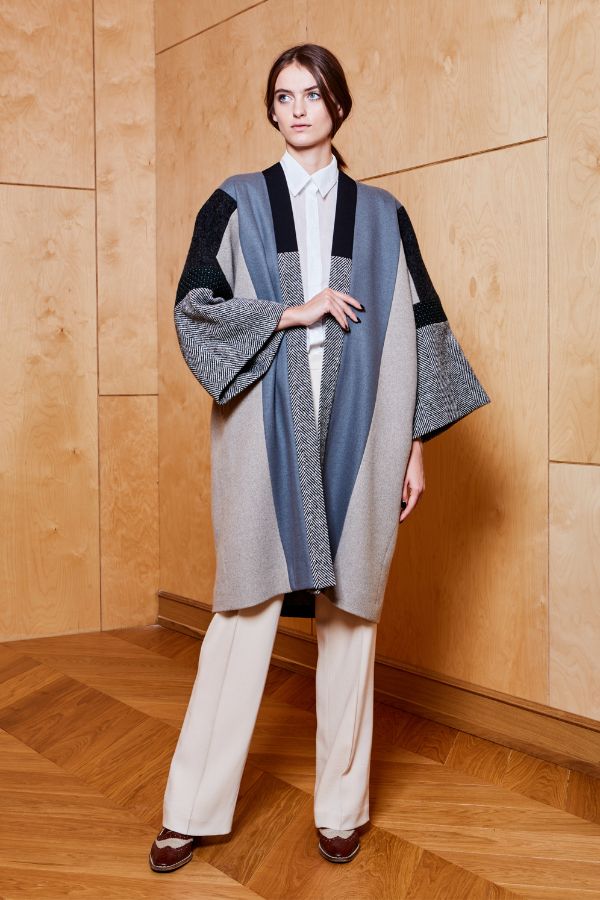 SHOP THE LOOK:
Bonus Tip: Shop For The Best You Can Find
I'm closing out this post with a bonus tip that's been very effective in my life for elevating my style to casual chic. Shop for the best and nicest quality items you can find in your price range. I always shop with this question in my mind:
Does this look high-end and expensive? Is it chic? Can I find something even better than this?
If the answer to any of those is no (or I'm not sure) it's a hard pass, and I continue with the search. The last question is important and will help you ditch the "that'll do mindset" of settling. Eventually, your entire wardrobe will be full of items that look high-end and expensive, which will make styling even easier.
This post was all about casual chic
Related Posts: