Ready to create the perfect travel wardrobe capsule for your next trip? These simple pieces are stylish, comfortable, and practical for your next trip or 50!
I love traveling just as much as I love styling outfits, including a travel wardrobe capsule! To me, there's nothing more exciting than exploring a new place, meeting new people, and entrenching oneself in another culture…all while looking good. Hehe.
With all the traveling I've done, I know one thing's for certain: packing the wrong clothing can hinder the comfort and peace of your trip. I've made those mistakes in the past, learned from them, and now know exactly what to pack so I look and feel my best on every journey.
I've put together the perfect travel wardrobe capsule that's simple, chic, and completely travel-appropriate, making one (significantly) less thing to worry about during your trip.
Read on to learn the best travel wardrobe essentials and how to make a capsule wardrobe for vacation.
This post is all about a travel wardrobe capsule.
Best Travel Wardrobe Capsule
Capsule Wardrobe Travel
A travel wardrobe capsule is a type of capsule wardrobe meant for the purpose of traveling. The underlying premise of the travel capsule embodies simplicity, versatility, style, and the ability to effortlessly mix and match. While a traditional capsule wardrobe averages around 30-50 pieces, a travel capsule is much more compact because it needs to fit in a suitcase.
There are many benefits to using a travel wardrobe capsule. It takes the guesswork out of packing the right outfits for your trip because all items in the capsule blend together seamlessly, making outfit creation a breeze. A capsule relies on a neutral color palette as the base, which is versatile, chic, and helpful for those wishing to look less touristy in Europe (i.e. blend in with the locals).
Related Post: 10 Essential French Style Tips To Live By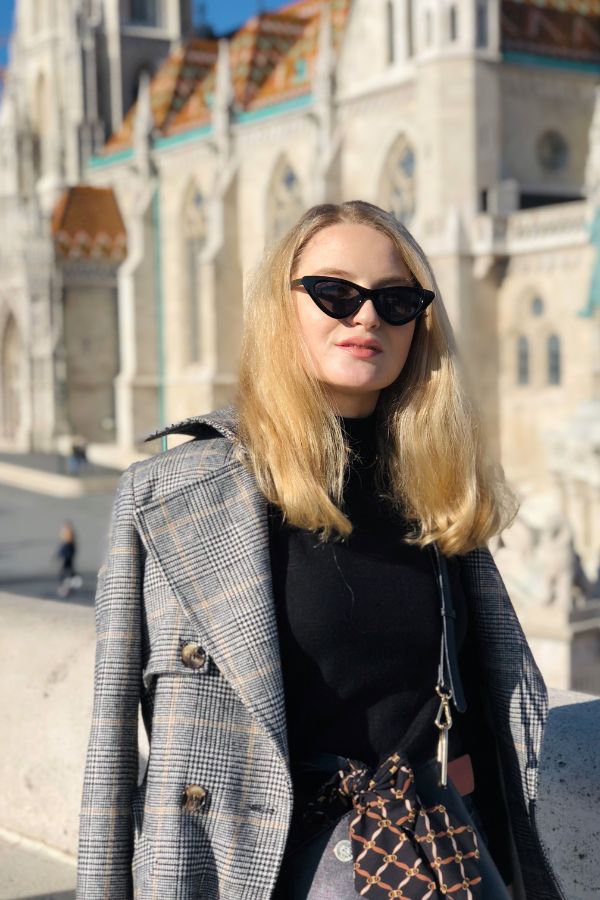 My favorite benefit of a travel wardrobe is that it packs down easily, leaving plenty of room for souvenirs and other items purchased on the trip. If you're not a fan of checking luggage, a travel capsule is a wise choice for packing into a carry-on. The versatility of the capsule enables you to wear repetitive pieces during your trip, and shamelessly, might I add, because of their simplicity.
Packing A Capsule Wardrobe For Traveling
There are a few things to consider when packing a capsule wardrobe for traveling.
Research the climate and weather of your destination. I can't emphasize how important this is, especially when you're traveling to a region with a climate different than your home. Ninety degrees Fahrenheit feels much different in dry heat than it does in 100% humidity. In some places, temperatures can drop 40 degrees in the evening. Wind makes a serious difference when it's already cold outside.
Read online travel guides for your location, message boards on TripAdvisor, follow jet setters on social media and phone a friend who's already been to your destination.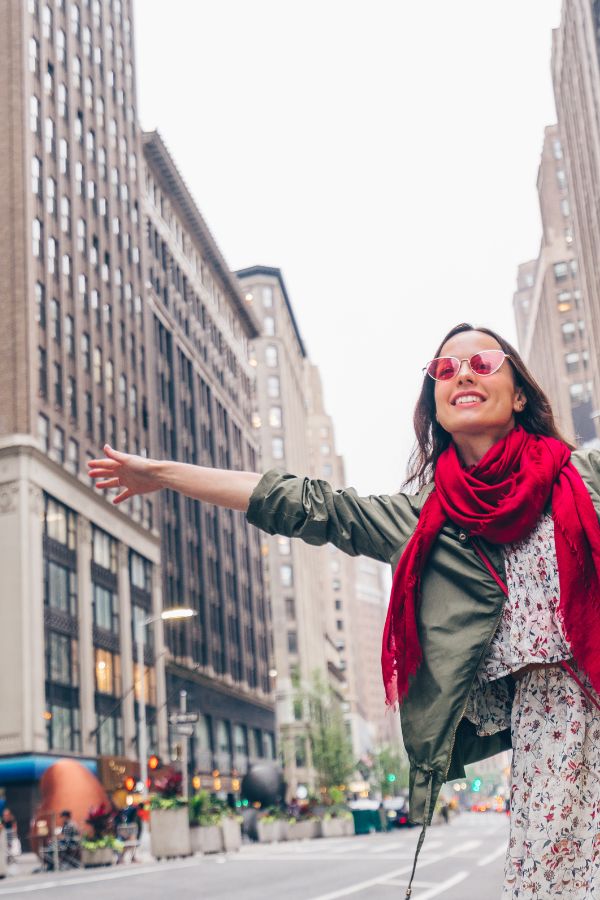 Cold weather will require heavier clothing for a winter travel wardrobe capsule. I recommend layering pieces, knitwear, and pants that have a percentage of wool in their fabric for insulation. Thin, wool socks are great for keeping your feet warm without getting sweaty. A long coat that covers your backside is necessary when you're walking around a damp city or a windy hillside.
Warm weather requires lightweight clothing that also provides sun protection. Linen, cotton, hemp, and Tencel are great choices for their breathability, quick-dry features, and are easy to wash in the sink and hang in your hotel room.
Related Post: 12 Capsule Wardrobe Essentials To Jumpstart Your Style
No matter where I travel I always pack the following items: a hat, sunglasses, a scarf, and a bathing suit.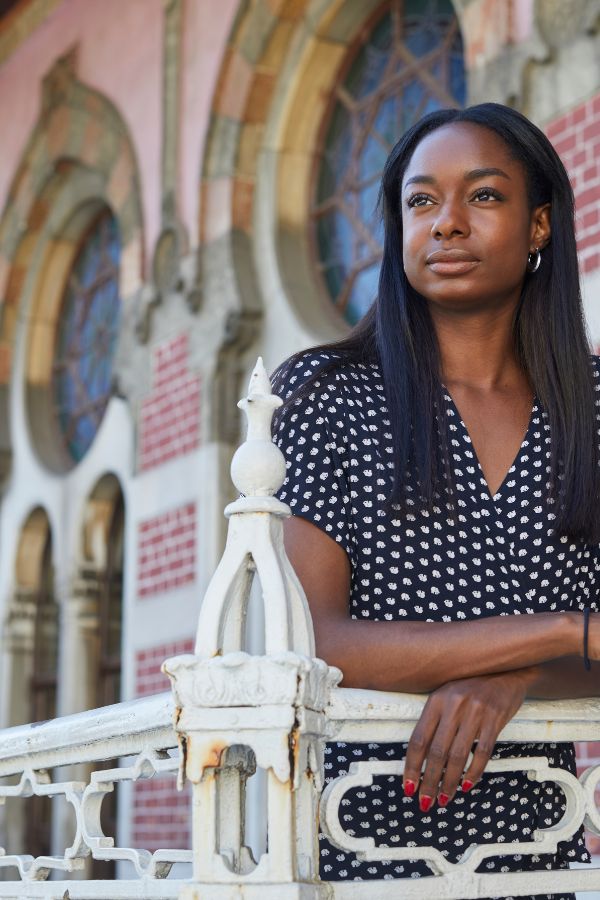 What Is The 5 4 3 2 1 Travel Capsule?
The 5 4 3 2 1 travel capsule is a packing method that breaks down each clothing and accessory category by number. There are different approaches based on season and style preferences (e.g. if you wear dresses or not), but the main idea is that the list is small enough to fit into a carry-on for stress-free travel.
Example:
5 tops (inclusive of sweaters, cardigans, jackets, or coats)
4 bottoms
3 dresses/rompers
3 pairs of shoes
2 bags
2 bathing suits
1 hat
1 scarf
1 pair sunglasses
This list is fluid because you need to pack what works for you, based on the season. You probably don't need two bathing suits if you're traveling in winter, but you should always bring one bathing suit in case there's a hot tub (my rule). If you're going to be on a beach for most of the trip you may want 4 bathing suits, 4 dresses, 4 tops, and 2 bottoms.
Additional to the list are socks, underwear, pajamas, and jewelry with the assumption that you'll be doing some type of laundry in your Airbnb, hotel, or hostel (yes, I've washed items while staying at a hostel) if you're traveling longer than a week. Always research your laundry options before you go and bring a travel detergent if necessary.
Related Post: How To Start A Minimalist Wardrobe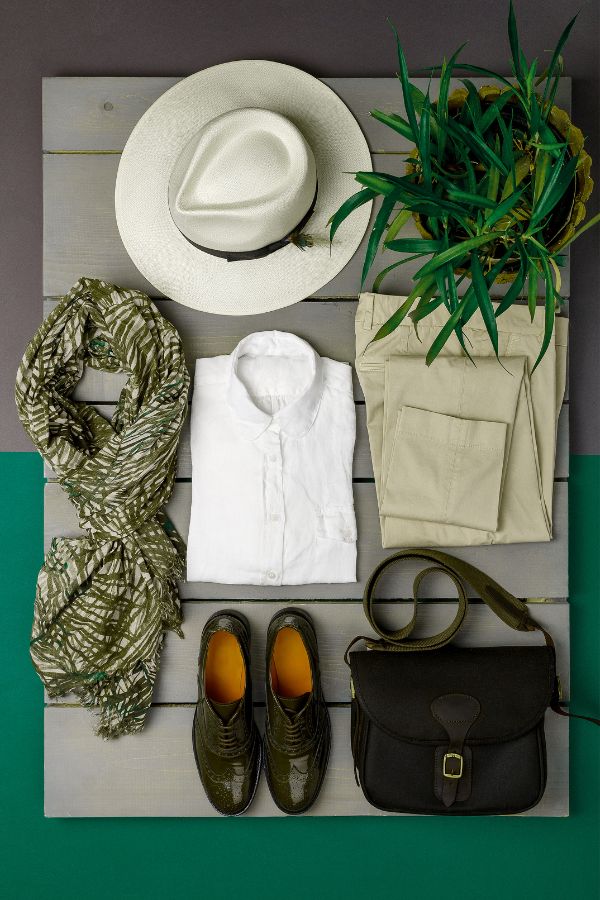 Classy Travel Wardrobe
Here are 16 items I use for my travel wardrobe capsule. This capsule packing checklist will work for a sightseeing trip that includes walking, eating, drinking, going out at night, and activities you can do in a city or on a day trip. This list doesn't include activewear for sports and adventure activities. This list excludes jewelry, underwear, hosiery, leggings, socks, and my non-negotiable items (sunglasses, hat, scarf, and bathing suit).
2 layering tops (tanks or camis in warm weather; long-sleeve tops or turtlenecks in cold weather)
1 button-down shirt
1 cardigan
1 jacket
1 pair of shorts in summer only
1 maxi skirt in spring/summer only
1 pair of pants in summer; 2 pairs of pants in fall/winter
1 pair of jeans in spring/fall/winter
1 day-to-night dress
1 dress for the evening
1 pair of day shoes (cute and comfortable)
1 pair of sneakers
1 pair of evening shoes
1 day bag
1 evening bag
Use this list as your travel wardrobe essentials for your capsule. Add to it or swap items as needed, and don't feel bad about it. I'm not a big T-shirt person, so my list never includes them, but you might want a T-shirt instead of a second tank.
Related Post: What To Wear For 70 Degree Weather: 25 Chic Outfit Ideas
I also added one bonus item at the end because I'm extra like that…but you'll have to read on to find out!
1. & 2. Layering Tops – 1 Light, 1 Dark
A layering top is the perfect piece item for traveling because you can layer it or wear it alone. Tanks and camis are lightweight for warm weather and double as going-out tops paired with a skirt or a pair of jeans. I just bought the Silky Classic Camisole from Banana Republic in ivory and black to replace my worn-out camis and I'm obsessed.
Related Post: 11 Basic Wardrobe Essentials You'll Always Need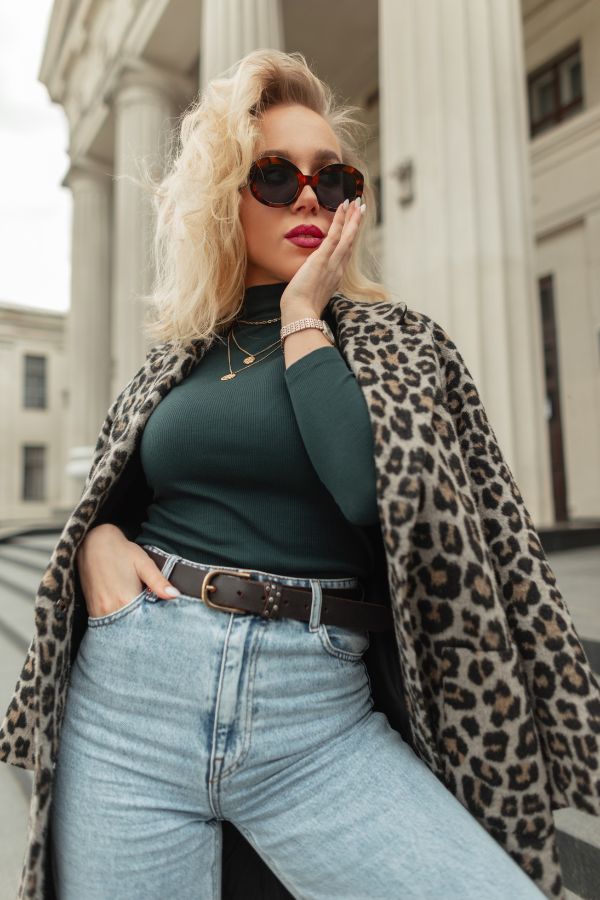 In the winter, opt for a knit long-sleeve top, like BERLOOK's Turtleneck Long Sleeve Knit Top in an affordable wool and cashmere blend. I just might change my mind about tees after seeing the Battery Tee from Marcella, which would look amazing dressed up or down. These comfortable base layers are perfect when flying overseas on an airplane.
3. Button-down Shirt
A button-down shirt should definitely be on your capsule packing checklist. Opt for a relaxed fit that's comfortable to layer with on the plane, wear alone to a casual dinner, and protect from the sun on a walking tour. I've found linen shirts provide enough warmth to function as a lightweight jacket, allowing me to pack less on a summer trip.
Check out the Pure Linen Oversized Shirt by Marks & Spencer, which comes in eight different colorways, or The Signature Poplin Oversized Shirt by Madewell, which comes in seven different colorways.
4. Cardigan
Cardigans are amazing, especially since I discovered that they can be worn on their own, buttoned-up as a sweater. More outfit combinations! This is a must for a chilly plane ride (or an additional pajama layer in a cold hotel room, IMO). Also, another item that can replace a jacket on a hot summer vacation.
Related Post: 12 Fall Wardrobe Essentials You Need This Season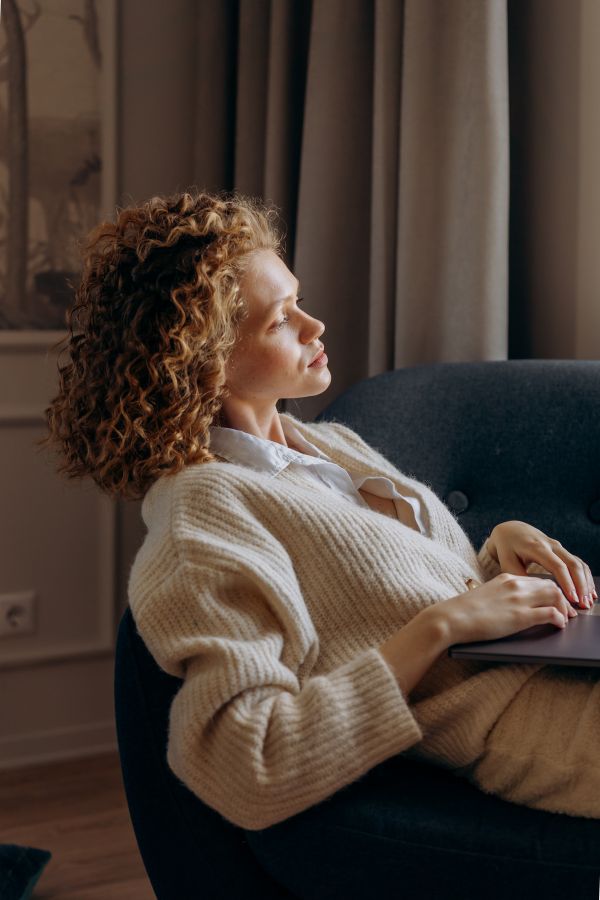 The Pleated Cardigan from Current Air is slouchy, slinky, and sexy with dropped shoulders and blouson sleeves. I'm gushing over the classic Button Up Wool Striped Cardigan by Goelia with the gold buttons.
5. Jacket
A jacket is essential to a travel wardrobe capsule for many destinations and seasons. From a versatility standpoint, a blazer is the best day-to-night option that styles well with a capsule wardrobe (and anything else for that matter). A lightweight linen or cotton blazer is ideal for warm weather, such as the Vincent Linen Boyfriend Jacket by French Mauve. while a polyester or a wool blend will carry you through the rest of the season.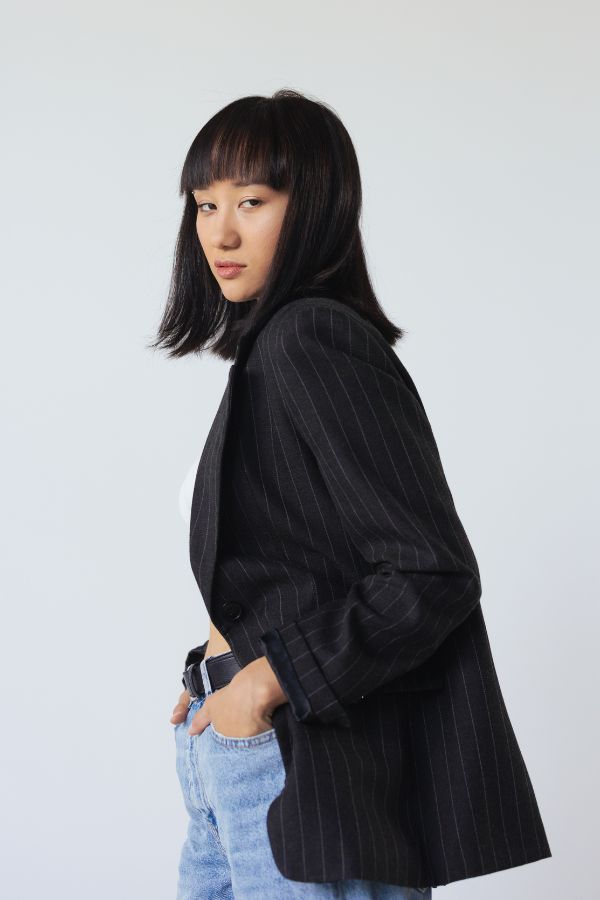 Avoid weather-dependent materials like suede and leather. And, you can never go wrong with a parka if you know it will be rainy. If it's very cold, you may opt for a long, wool coat instead (or in addition to a blazer or other jacket).
Blazers aside, I love how chic the Puffer Robe Jacket from Sophie Rue is with an open lapel collar that also ties at the waist to give you shape. Brace the elements without the heaviness in the Travel City Slick Jacket from Anatomie, a wardrobe staple for the avid traveler or commuter.
6. Shorts
Shorts are definitely a seasonal item, and very necessary for your travel wardrobe capsule in the heat. Trouser shorts are the perfect style for day-to-evening activities.
Related Post: What To Wear To The US Open To Look Chic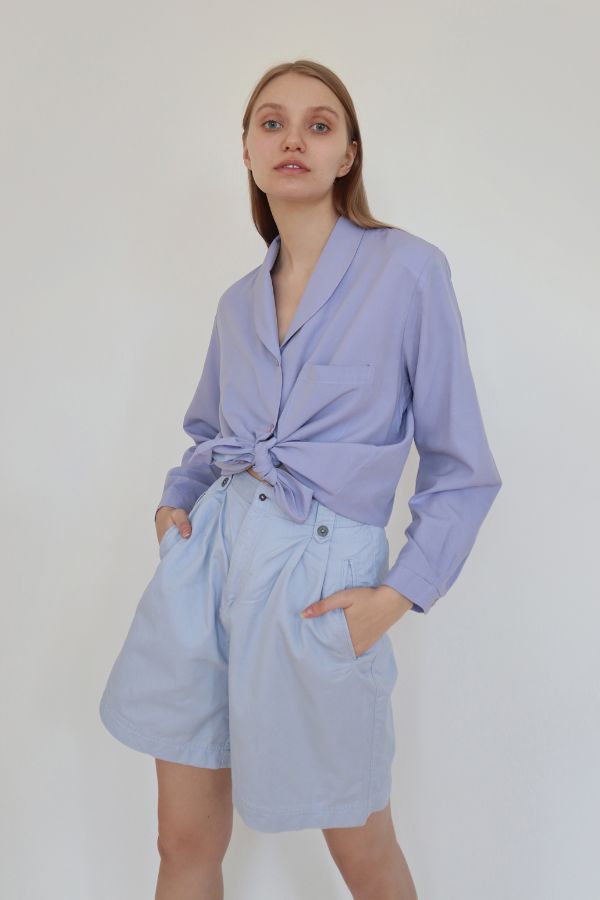 The Belted Woven Shorts by Ganni come in a classic Bermuda length with a cinched waist while the Avery Pleated Shorts by Maeve offer a shorter, but very chic look.
7. Maxi Skirt
I don't see skirts on a lot of packing lists, and I can't understand why. A simple black maxi skirt is seriously "THE BEST" piece to style outfits with–from casual day outings to a Vegas nightclub. You can layer leggings underneath for warmth. It's modest enough for cathedrals and mosques. Also one of my favorite items to wear on a plane ride. I seriously don't know where I would be without a stretchy maxi skirt.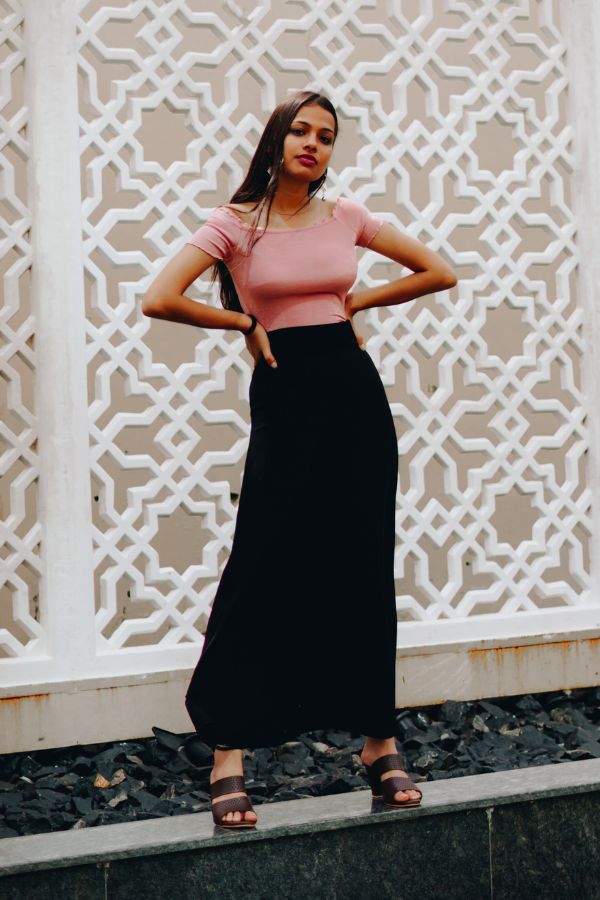 Try the simple Dream Maxi Skirt from Everlane with a back slit or this longer version from NA-KD.
8. Pants
I mean, can we forget pants?! I'd opt for a chic pair of trousers for summer, something washable and lightweight. Double up with two pairs of pants for fall and winter. If you're a wide-leg pants fanatic (guilty here), just remember that slim pants take up less room in your suitcase.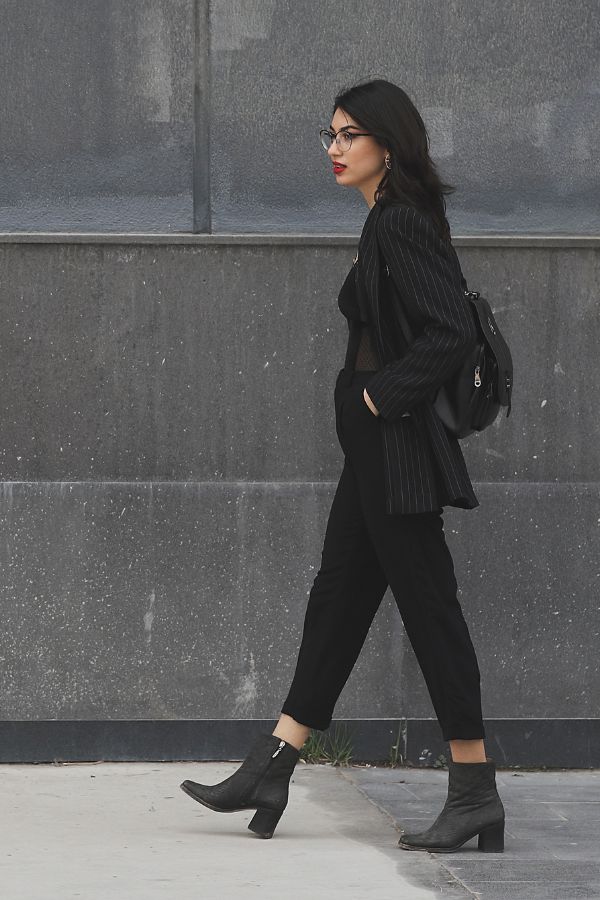 Try the classic Women's Port Trouser from KOTN in a breathable Lyocell twill blend or the Easy Days Pants from Aday that tie at the waist in stretch crepe for warm weather. The Shane Pant by MM.LaFleur has a drawstring waist but still passes for a polished cold-weather look, while The Dream Pant by Everlane has a classic pintuck down the front.
9. Jeans
I put jeans in a separate category because they're not something I take on a summer trip as I prefer to wear lighter clothes. However, definitely necessary for the rest of the three seasons. Take a style you can dress up or down.
Related Post: Style Trends | The Best Jeans For Your Body Type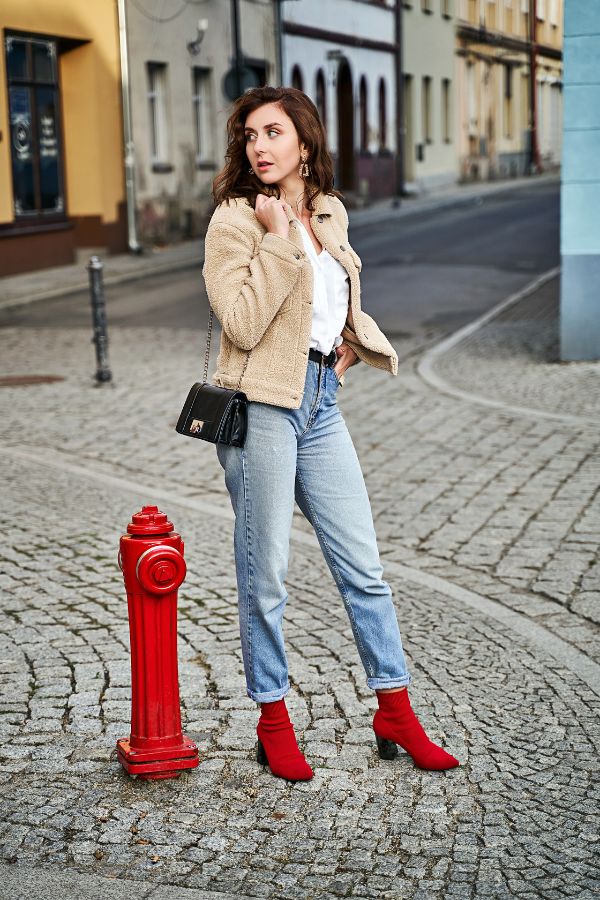 Try the Good American Good Curve Straight Light Compression Jeans designed to fit like a glove. The Toteme Navy Tapered Jeans tuck into boots without being skinny jeans. The rag & bone Alex High-Rise Straight jeans are perfect for day-to-night dressing.
10. Day-To-Night Dress
This travel wardrobe is all about versatility, so a dress that works for both day and evening activities is a must! I love skirts and dresses, so I have to have them when I travel. A casual LBD, shirt dress, or wrap dress are great choices for warm weather (and double as beach coverups).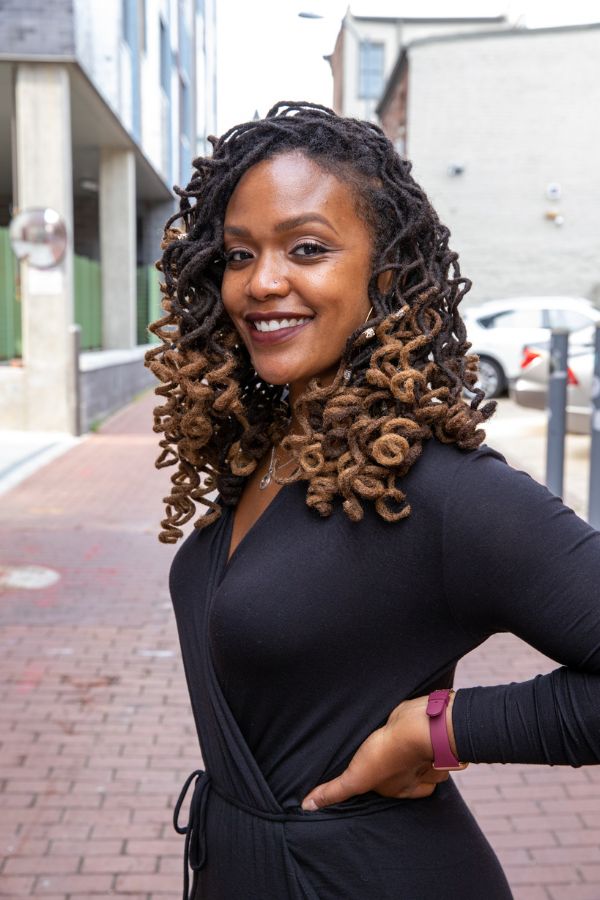 Try the ribbed-knit Metro Tank Dress from AYR that's easily layered with a shirt, cardigan, or jacket. I love the versatility of the Capri Dress from Heidi Merrick in a stunning iris print. The Maaza Dress from MM.LaFleur is great for a business capsule wardrobe, or an elevated travel aesthetic. A sweater dress like the Belted Ribbed Wool and Cotton Blend Maxi Dress by Nicholas is perfect for fall and winter.
11. Dress For Evening
I always anticipate one special night out during my trip, including dinner at an upscale restaurant, a show, or other fancy events. If this is every night during your trip, that's amazing too, and there's no reason why you can't wear your dress on repeat (I definitely do when I travel). The bottom line is I always choose one night to "go all out", which justifies the need to pack a good dress.
I'm always reminded of my favorite chic flick, Only You, where Marisa Tomei's character, Faith meets her soulmate, Robert Downey Jr.'s character, Peter, in a jaw-dropping red dress amidst a summer evening in Rome.
The Saul Dress from Diane von Furstenberg is a modern take on Marisa Tomei's dress. Or try the Pleated Halter Midi Dress from Skies Are Blue in a showstopping red or a sultry navy. The Long Sleeve Fishtail Dress by Norma Kamali is dark and sensual for a chilly evening out.
12. Day Shoes
Whether it's a pair of combat boots or flat sandals, you need a pair of shoes for the daytime. I prefer a pair that also works for casual nights out as well.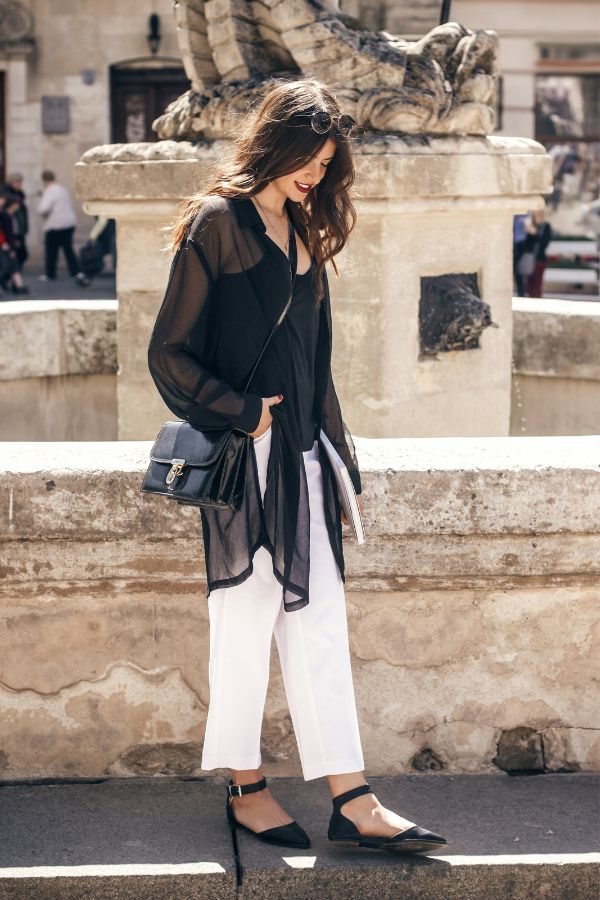 I can attest to the comfort and ease of the Milano Big Buckle Sandles from Birkenstock as the ultimate travel sandals that last and last, and last. The Driver from Rothy's is a timeless and chic loafer for spring, summer, or early fall. The Carisa Boot from Aquatalia is the perfect weatherproof Chelsea boot with a low heel that's stylish and comfortable.
13. Sneakers
If you like to do excursions, sports events, hiking, use the hotel gym, or just want to be comfortable on the airplane, a pair of sneakers is a must. A minimal leather sneaker styles with anything and doesn't look too casual if you're going for a classy travel wardrobe.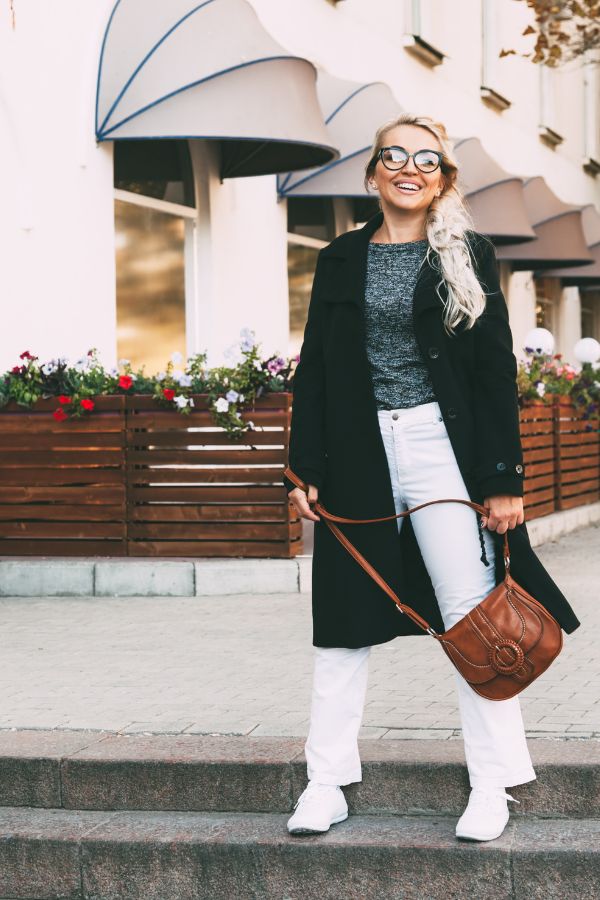 The Ivy Low Lace Sneaker by Frye is a simple, leather sneaker that goes with everything. The Pacific from Ponto is definitely designed for comfort but elevated in a minimalist leather design.
Want the comfort of a sneaker, but something more chic and classic? Try The Swift by Birdies, a slip-on style in gold that will look amazing with a neutral capsule palette.
14. Evening Shoes
Counter to the day shoes are your evening shoes, that will go with your evening dress and any other dressy look you style up. A block heel is best for those cobbly, European streets and stairs.
Related Post: What To Wear To A Jazz Concert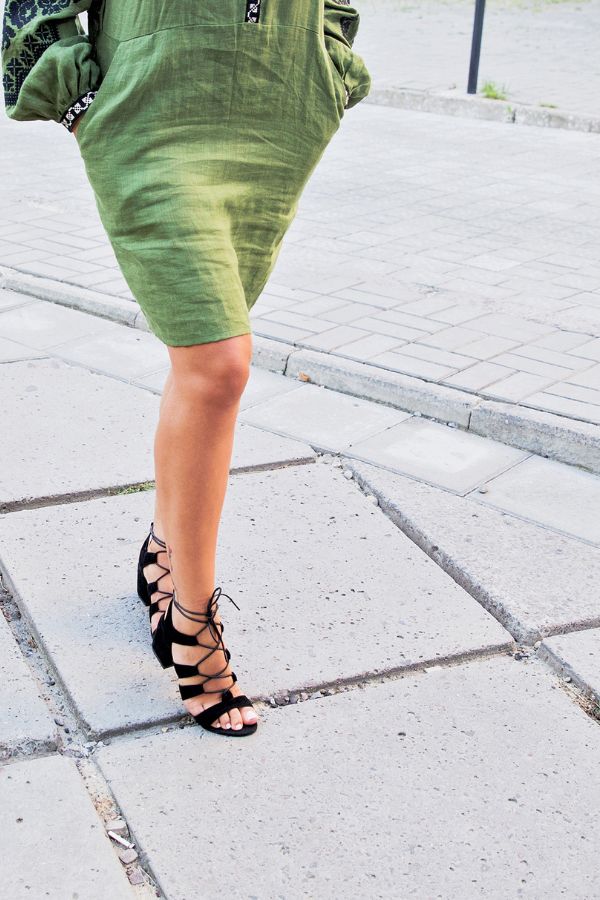 I love the structural Canela Slingback from Fortress for evenings with a pair of jeans, a skirt, or a dress for an effortlessly chic look. The Stella Go-To Block Heel Sandals from Nisolo are definitely cute and will always be in style. There are so many great styles from Vivaia, but the Tara 2.0 Knee-High Water Repellent Boots are perfect for cold days and nights without sacrificing style (and they pack down).
15. Day Bag
A bag to hold your belongings during the day is a must for your travel wardrobe capsule. A crossbody bag that zips and holds a water bottle, sunscreen, sunglasses, etc. is my go-to for sightseeing and lounging by the pool or beach!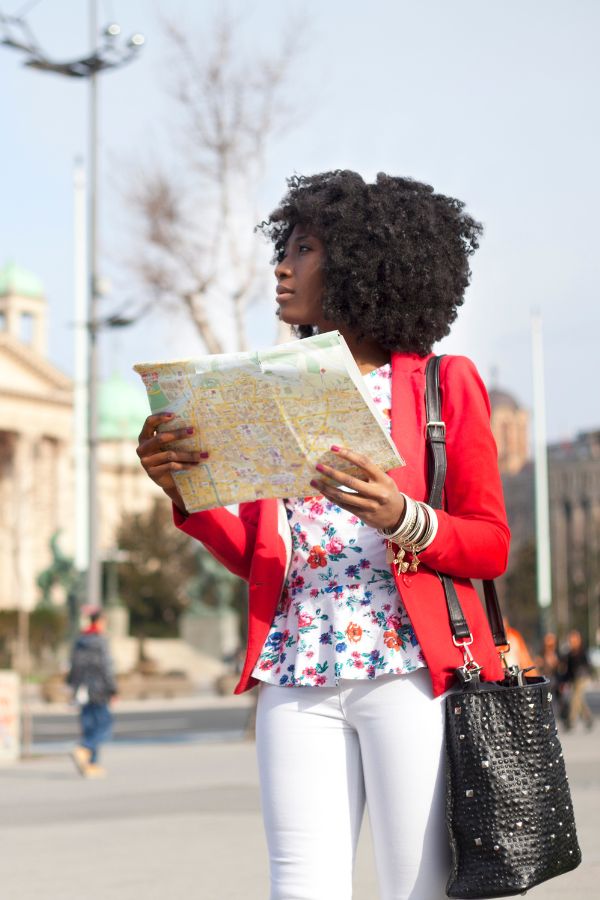 I swear by the Lil Cote D'Azure Tote Bag from Eric Javits for spring and summer travel. I brought it on my two-week Southern Spain trip and used it every day whether sightseeing, hiking, or going to the beach. It also packs down into a suitcase. Those who like a simple leather crossbody will like the Avondale Small Leather Bag by Fossil. For an easy day bag, the Nouvelle by Lo & Sons is durable and compact.
16. Evening Bag
Last, but not least is the evening bag. While this doesn't need to be super dressy like an "evening bag", it needs to work for going out to nice places. A clutch, mini bag, or wristlet that's large enough to hold your phone, hotel room key, and money is sufficient.
If you're looking for a pop of color you'll love the woven Baby Bella Vegan Mini Crossbody Bag from LaBante London. The Italian Saffiano Leather Crossbody Wallet from Quince is the perfect year-round solution that's compact and hands-free. The Triangle Beaded Handbag from Never Fully Dressed is the cutest going-out bag I've seen in a while!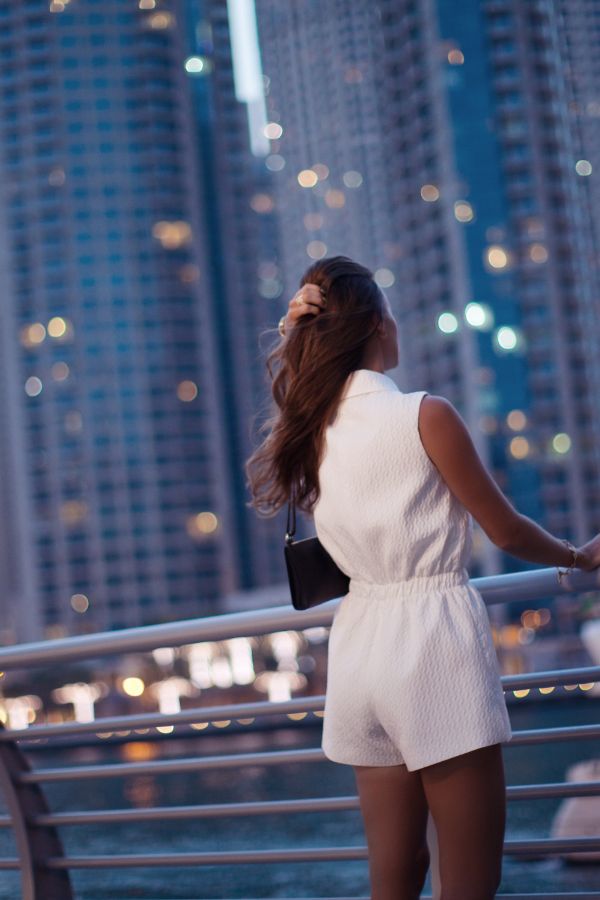 17. Skinny Waist Belt (Bonus)
A skinny waist belt isn't necessary for everyone, which is why I've added it as a bonus item to the travel wardrobe essentials. If your body shape looks most flattering with a cinched waist, a belt will give you more options and versatility with the rest of my capsule. Try the Skinny Italian Leather Belt from J. Crew or the 3-Pack of Narrow Belts from H&M (vegan & budget option).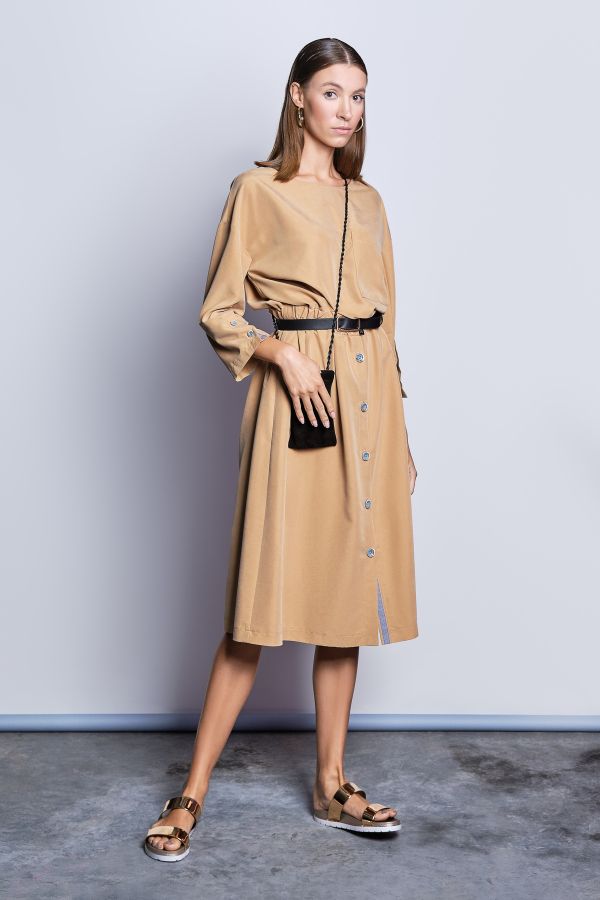 Do you have a trip planned and if so, where are you going? I love learning from others about new places to explore! Comment below.
This post was all about a travel wardrobe capsule
Related Posts: