Are you letting outdated style rules and fashion advice dictate your life? Here are 10 fashion rules you need to break up with this year.
Most of us have been affected by "bad" fashion advice at some point in our lives. Whether it was passed down through the family, imprinted on us by media and the Internet, or invented in our own minds, we've all dealt with these little restrictions when it comes to style.
I'm not talking about good fashion advice–the stuff that lifts us up and allows us to embrace our bodies and authentic style. Bad fashion advice is the stuff that robs our joy and stifles our creativity. It keeps us from exploring and experimenting, which is what style is all about. Bad fashion advice keeps us stuck in the boring, the mundane…and dare I say, the unstylish.
It's time to break up with this type of fashion advice, once and for all. It's time to be free.
I'll take you through a rundown of the worst fashion advice I've ever heard, and what to do instead. Trust me, ditching these silly fashion rules and outdated mindsets will set you up to have the style of your dreams.
This post is all about fashion advice.
Best Fashion Advice
1. Don't wear white after Labor Day or before Easter
I think you knew this outdated fashion advice was coming in at number one, but if you're still living by this one, please stop now. Sometimes Easter is swapped for Memorial Day, which is no better IMO.
This rule is rumored to have originated at the turn of the 20th century as a way for the "old money" class to distinguish themselves from the "nouveau riche" or "new money" class. While the working class couldn't afford nice, white garments or have the means to keep them clean, the new-money folks were often showy with their money and thus this rule helped "raise the bar" on the standards for acceptance into "proper society". Julian Fellowes' The Gilded Age on HBO demonstrates these attitudes well.
White garments have long signified purity, elegance, and status as indicated in ancient texts and cultures. There's something beautiful and refined about an all-white ensemble, any time of year. If you're trying to elevate your style, look rich, or dress elegantly, white outfits (or white pants) are definitely a strategy.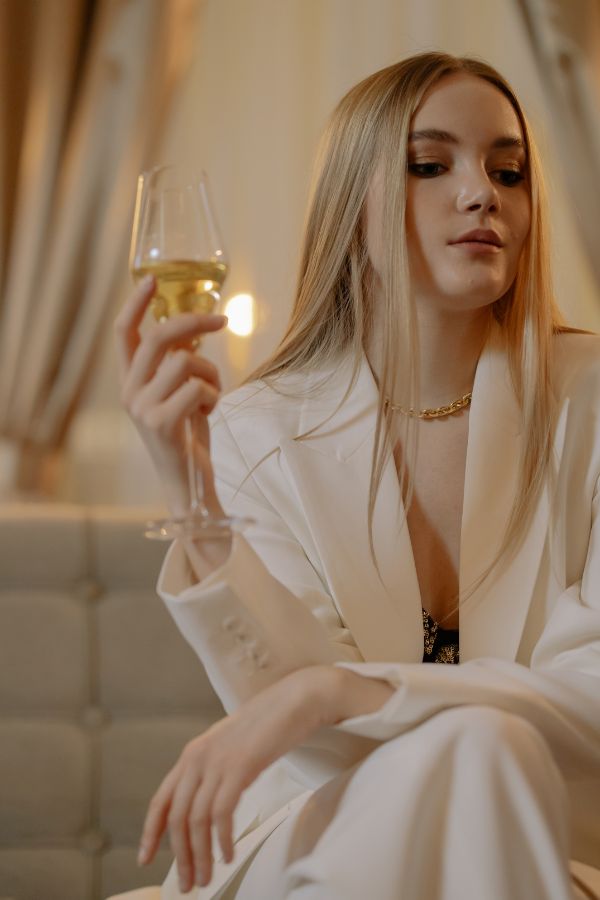 And you don't need new money or old money to dress in all white; you just need to be careful. 😋
Related Post: The Secret To Elegant Classy Style
2. Don't mix navy blue with black
Ugh, I allowed this fashion rule to dictate my life throughout my twenties as a young professional. I'm not sure where this bit of fashion advice for ladies came from, but it's dead wrong. Have you ever placed a navy blue item beside a black item? They look good together. Really good. Power good.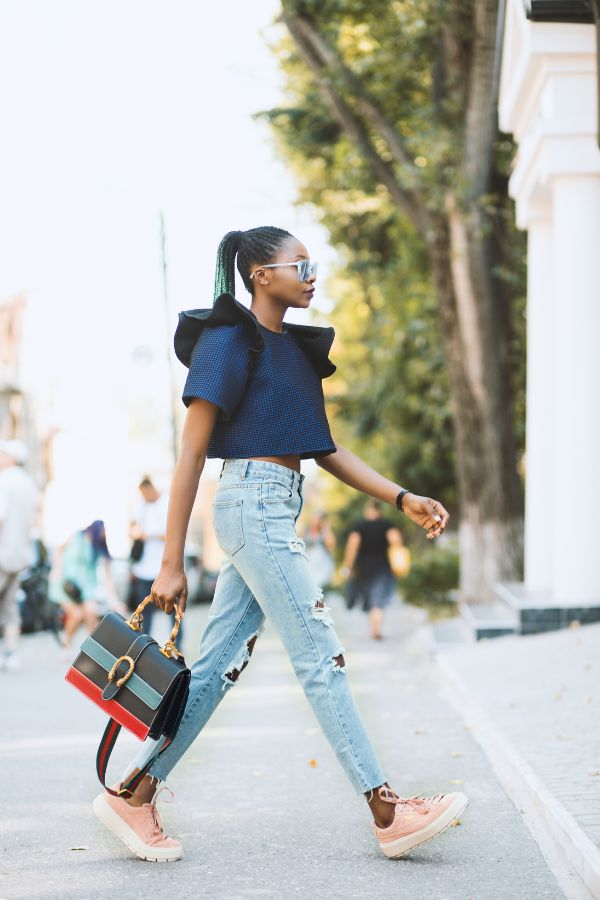 In fact, I consider navy blue one of those "non-neutral neutrals" meaning it matches many different colors. But most definitely, it matches with black. For more tips on how to style navy blue, check out the article below.
Related Post: What To Wear With Navy Blue | 5 Gorgeous Color Pairings To Style With
3. Don't mix brown with black
Another silly color rule that scared me for a good bit of my life. This fashion rule fell off my radar after I styled dark brown accessories with black clothes one day and realized it looked amazing. Yes, dark brown + black, tan + black, medium brown + black…they all look good together!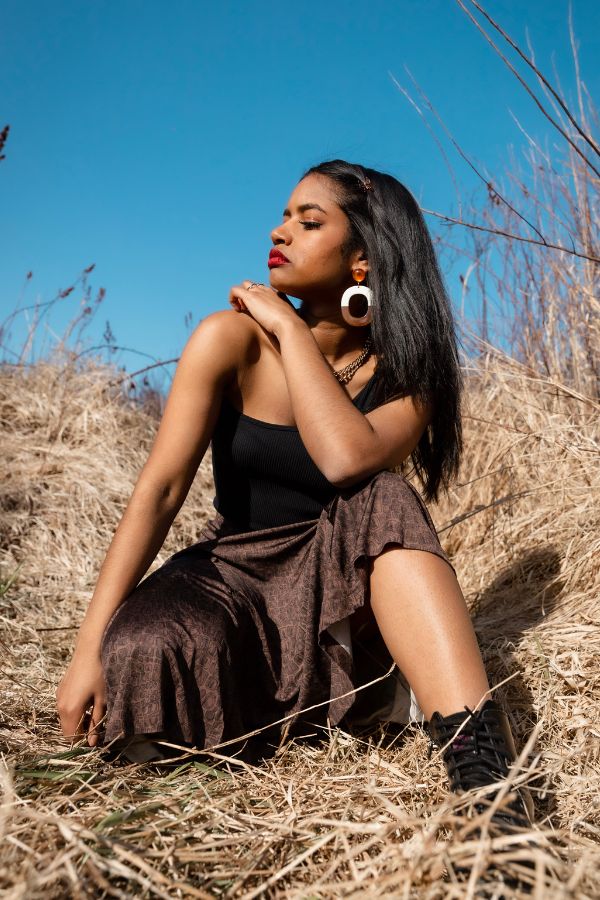 How about an all-brown outfit with black accessories? How mysterious and chic of you, rebel!
Related Post: I'm Loving These Styles For Pear Shaped Body
4. Don't mix metals
Who hates this piece of fashion advice? You can't wear gold with silver, or really any variation of metals. If you follow this rule, it makes getting dressed really hard because you have your jewelry, belt, shoes, handbag, jacket hardware…OMG let's just throw on sweats and call it a day.
Honestly, when I get all my hardware matching (or when I see someone else that does), I applaud. It looks good for sure. But, you know what else does? Mixed metals done on purpose. How eclectic and cool, right? Mixed metals look really good with tonal, monochromatic, and neutral outfits because it gives additional interest. Seriously, just go for it and BREAK THE RULES.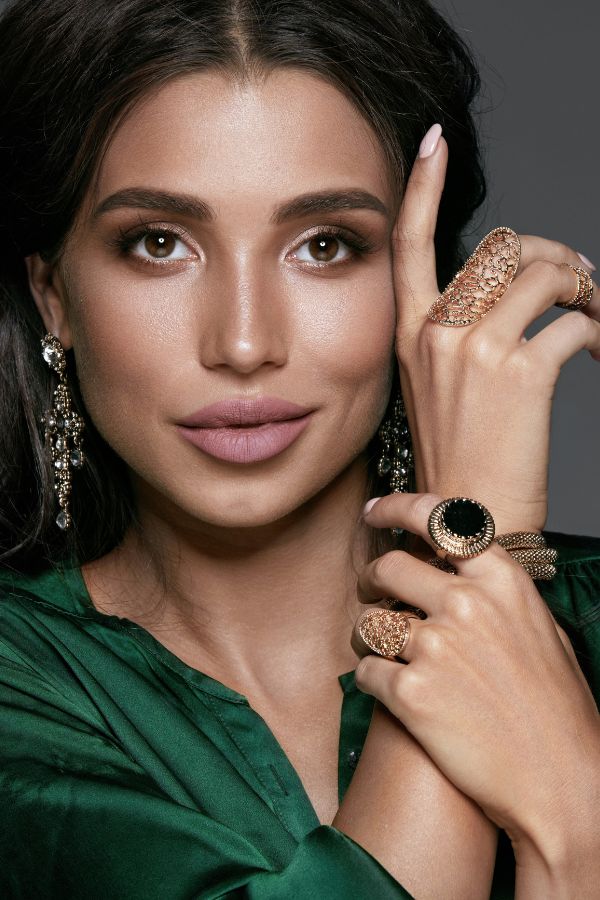 Also, if you can't get that tiny little buckle on your sandal to match your earrings, necklace, and ring just let it go. I won't care if you don't.
Related Post: How To Choose An Outfit That Slays
5. Accessories must match
Matching your accessories (i.e. belt, bag, shoes) is one of the best fashion tips for styling a cohesive outfit, or an outfit that looks good together. I've recommended it before and will continue to recommend it as a hack for simple style. However, it's not a fashion commandment that you must follow or else.
When developing our personal style, it's important to go against the grain and try new things. Try matching your belt to your trousers and your bag to one color in your printed top. Or try an all-black outfit with different pops of color in your accessories. How cute would that be? I'm definitely trying that one.
Related Post: Top 3 Secrets To Improve My Fashion Style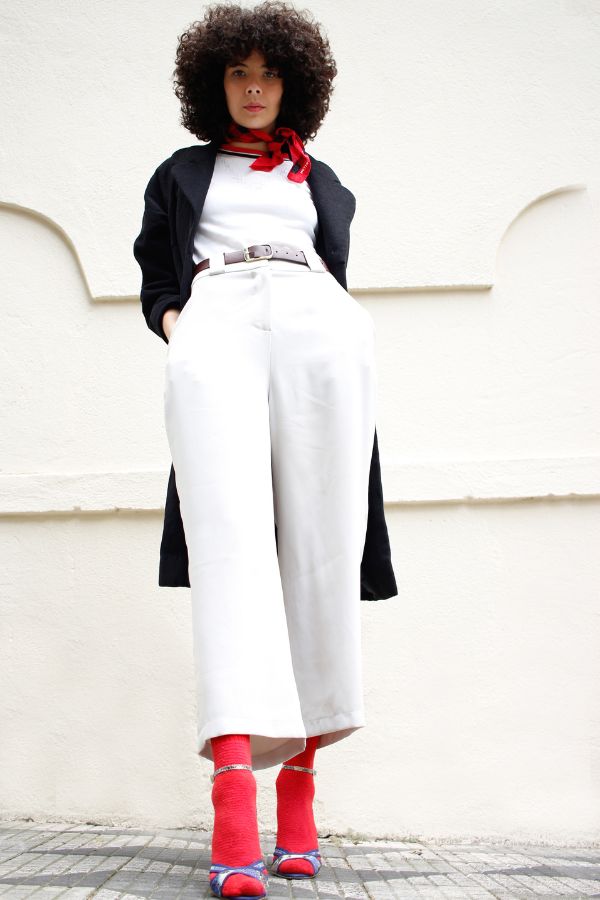 6. Don't wear denim with denim
This rule never got to me because I grew up wearing denim jackets with jeans as a child of the '90s and '00s. Denim on denim was cool. And it still is.
I remember someone trying to pull this rule on me in my late twenties and I just shook my head because I knew better. I've also heard that the only way you can wear denim on denim is if one piece is darker than the other, to create contrast. A great option, but definitely not a hard-and-fast fashion rule.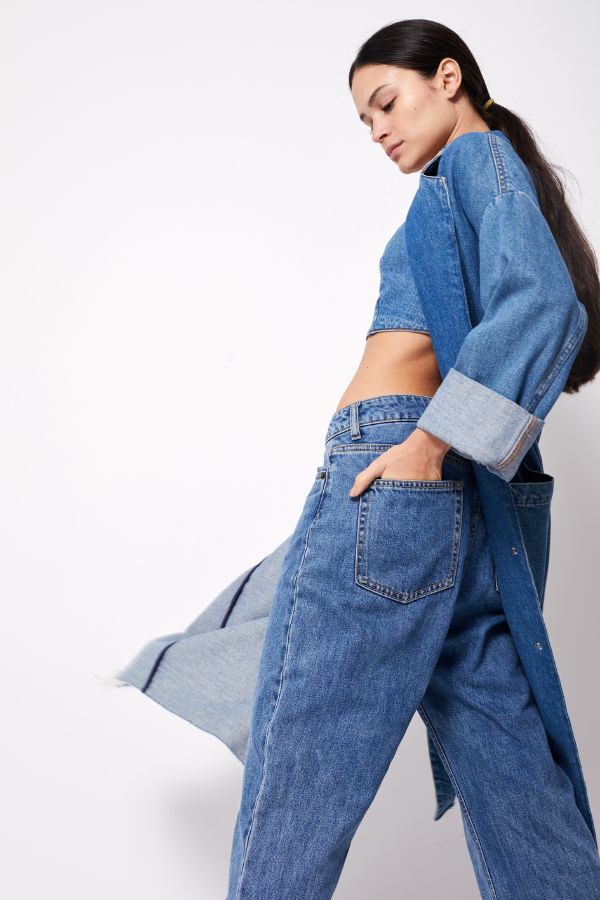 Whether you choose to match your denim, contrast your denim, or style head-to-toe in denim, do so on your terms and no one else's.
Related Post: How To Style Clothes You Already Have
7. Don't mix prints
I still hear this everyday fashion advice often, and honestly, I get it. Mixing prints can make you look busy and it might not be appropriate for all settings and environments. But, that goes for so many different styles anyway, so why are we discriminating?
While it might not be easy to mix prints and come up with a good-looking outfit, it's something that should be experimented with, if you wish to do so. A safe place to start is with one item of clothing that has a print and one accessory (such as a scarf or handbag) with a different print. Choose a large print and mix it with a small print for contrast.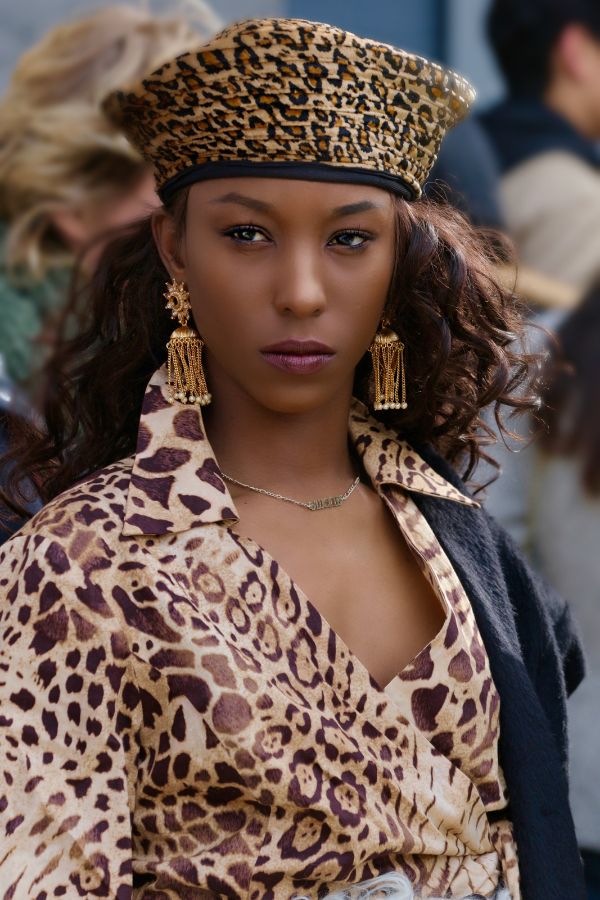 Another option is to style a printed item of clothing with another item that has a design, but not a full pattern on it. For example, you have a colorful pair of patterned pants and style a white top that has an embroidered design with the same colors as the pants. The top doesn't have a full pattern but still has more going on than a plain top.
Related Post: Style Types Fashion | What's Your Style Personality?
8. Redheads can't wear red or pink
My heart goes out to all the redheads who've been told this nonsensical fashion rule. While we all have our good shades and bad shades, ruling out an entire spectrum of colors based on a person's hair is just wrong.
Let's look to our redhead sisters on the red carpet (Jessica Chastain anyone?) who've brilliantly rocked red and pink time and again.
Think your hair color or skin tone limits your range of wearable colors? While it's true every person has colors that flatter their complexion and colors that dull their complexion, it's more related to the undertones of the color against a person's skin undertone. Some people look better in warm colors while others look best in cool colors. And of course, some people can go both ways.
Before ruling out every red under the sun, experiment with cool reds that have a bluish tint, such as magenta or cherry. Also try warm reds that have a yellowish tint, such as coral, paprika, or rust. A true red is in-between, so try that as well. Find the shade of red that brightens your complexion and rock it!
Related Post: What To Wear For Fall Engagement Photos
9. Always dress your age
This agist fashion rule is so boring and it reminds me of living a pre-planned life where you do just as everyone expects you to do…and are absolutely miserable in the process.
As we mature we become more accepting of ourselves and our bodies, so all the more reason to expand our choices when it comes to style. At the very least, this means making better choices with regard to spending and learning how to buy clothes you'll actually wear.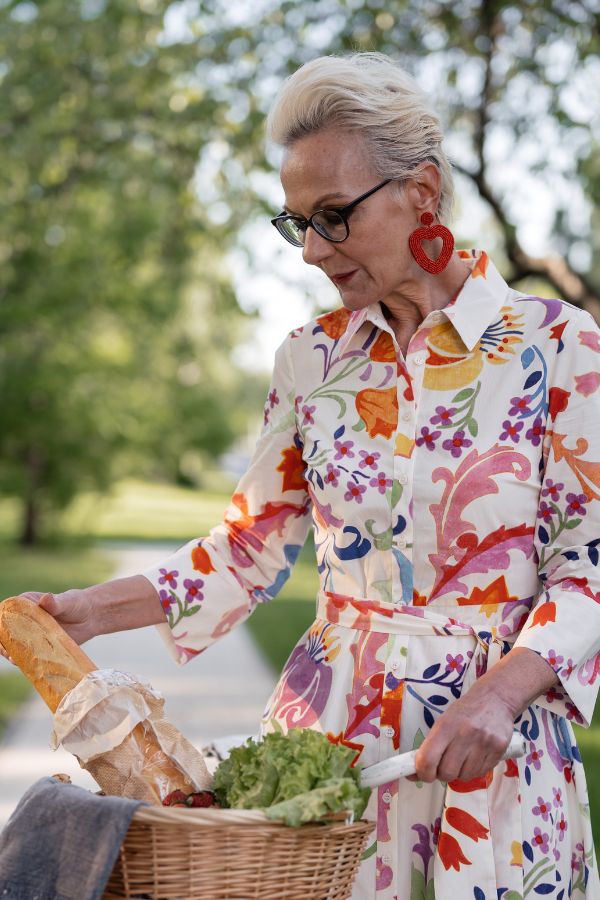 Style is about how you feel, not how young or old you are! Stop caring about what others think and what you should or shouldn't do. Focus on representing your authentic self and return to your inner child, who dreams, dances, and explores happily.
Related Post: How To Buy Clothes You'll Actually Wear, Seriously
10. Don't wear trends that are considered out
It's certain that fashion and sustainability are becoming friendlier with each passing year. Thus the dying urge to run out and purchase every latest trend because your current wardrobe is out-of-style. My goodness, that's a lot of money, a lot of headaches, and a lot of waste. And, what if you still love that puff-sleeve dress that you got deeply discounted on The Outnet?
The best fashion advice I have for you in this post is to just do you and make your own trends. That's why so much of the content on What Is She Wearing is teaching you how to style outfits on your terms. The most stylish clothes are the ones that you feel the best in and that make you look your best. Often this includes different styles, aesthetics, and trends since we're all beautifully different. When you wear something that you feel confident in and look amazing in, you'll never look out of style.
"I don't do fashion. I am fashion."

Coco Chanel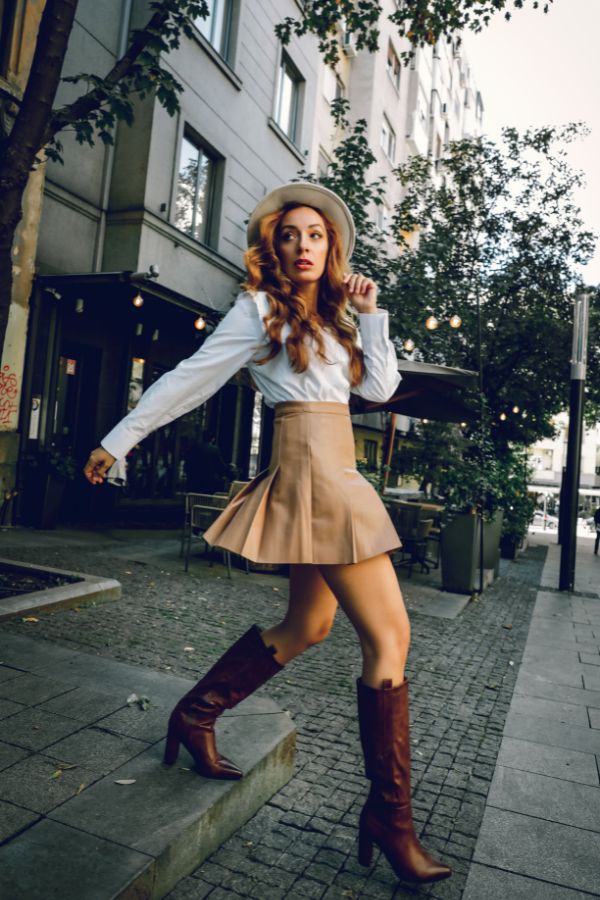 Well, that wraps up my list of bad fashion advice that needs to be put to the grave. I hope this empowers you to do the same and free your style. I might just head to my closet and pair a Chambray shirt with my new denim jacket after finishing this post.
What so-called fashion rule can you not stand? Comment below!
This post was all about fashion advice
Related Posts: