Looking for inspiration for what to wear for engagement photos this winter? This style guide has everything you need for fabulous engagement pictures!
Winter is a wonderful season for what to wear for engagement photos. The snow on the ground, a chill in the air, Evergreen trees, and holiday cheer all make the perfect backdrop for an engagement photo shoot. There are also plenty of romantic indoor themes for engagement pictures too.
This women's style guide for what to wear for engagement photos will teach you what color to wear for engagement photos, what to wear for engagement photos outdoors, outfit ideas for couples, and what not to wear for engagement photos.
This post is all about what to wear for engagement photos.
Best Outfits To Wear For Engagement Photos
What Color To Wear For Engagement Photos
The cool tones and colors of the winter season inspire what to wear for engagement photos. Whether you're going for icy neutrals or a holiday theme, there are plenty of options for a wintry and romantic photo shoot. Picture the backdrop of your photo shoot and work with your photographer to determine the most flattering color scheme for your outfits.
Here are some ideas for colors to wear in your engagement photo outfits:
Cool neutrals such as gray, cream, beige, taupe, or white
Contrasting colors against a muted winter background (if there's snow or it's a gray day) include black, charcoal, navy, brown, cranberry, dark purple, and dark green
Black and white or black and cream
Jewel tones
Different shades of blue
Different shades of gray
Different shades of green
Different shades of brown
Khaki or camel with white or ivory
Classic neutrals such as black, white, ivory, navy, camel, or red
The most cohesive outfits are styled with one to three colors. Try different variations of color with your partner to create something that's harmonious, but not too matchy. A potential fourth color or pattern can be an accent such as a hat or scarf.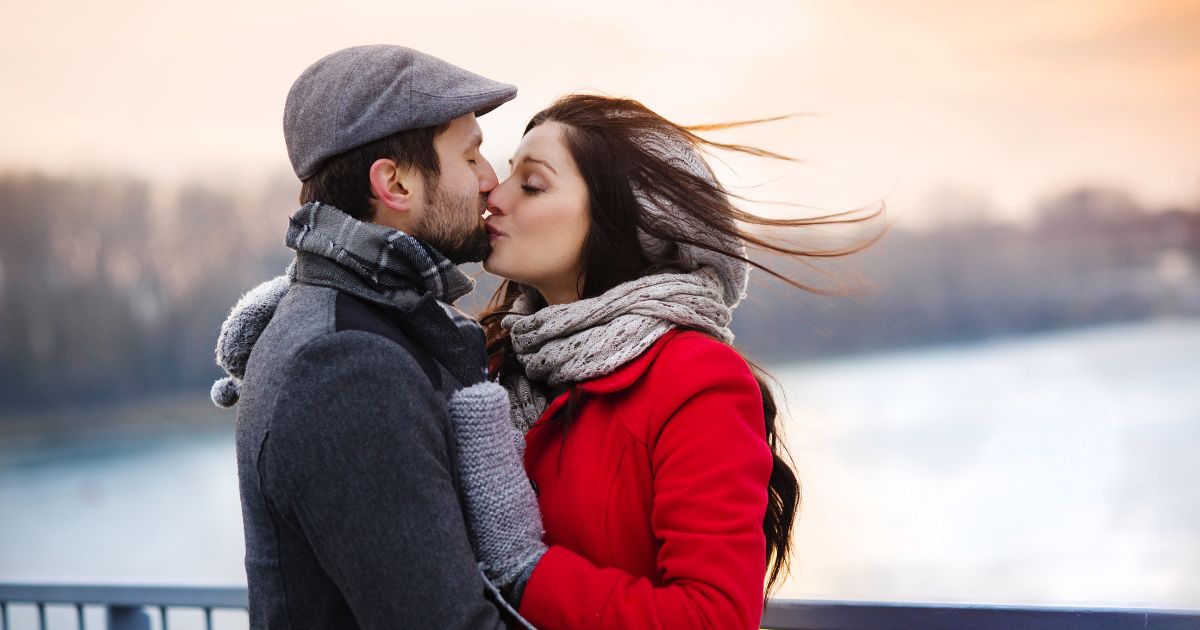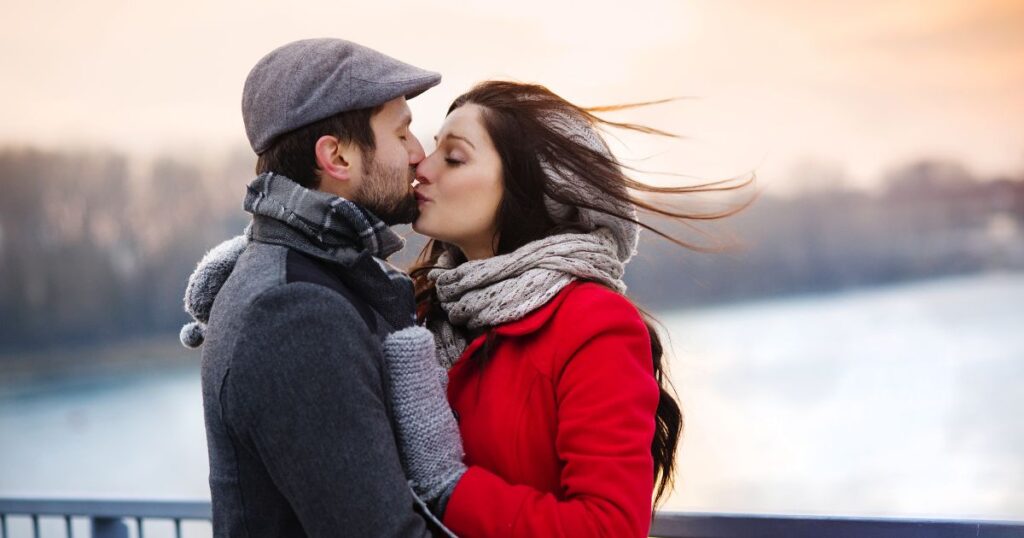 Monochromatic or tonal colors in the same color family (such as different shades of blue) can create a cohesive outfit, plus a vertical line down the body which helps slim the silhouette. Dark colors can also help slim the body while light colors can add volume. You may be wearing bulkier clothes in the cold, so opting for a tailored wool coat that cinches at the waist or is slim-fitting may be the most flattering for winter engagement photos.
Related Post: How To Dress Nice Everyday: 7 Seriously-Good Tips
Engagement Pictures Ideas
These winter engagement picture ideas are the perfect inspiration for your photo shoot. Deciding on a location will help you determine the best engagement outfits for you and your partner.
Outdoor Engagement Photos
Snowy, winter scene
Forest scene with evergreen and pine trees
Forest scene with bare trees
Winter scene in a big city
Winter scene by your favorite monument
Doing winter activites such as ice skating or sledding, or building a snowman
At a Christmas tree farm
In a sled
At a farm or near an old barn
In a scenic park
At a beach, lake, pond, or river
Renting a classic car and parking it somewhere beautiful
On a footbridge over water
At a horse farm
At a town square decorated for the holidays
At a winery
At a chateau or historic estate
In an open field
At a National Park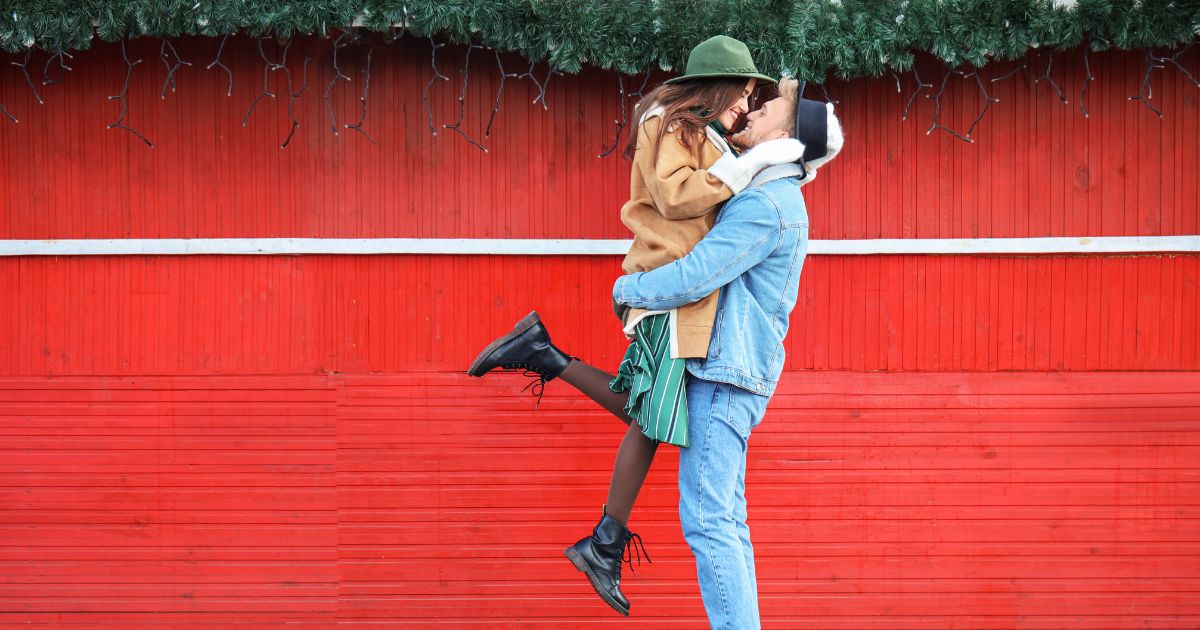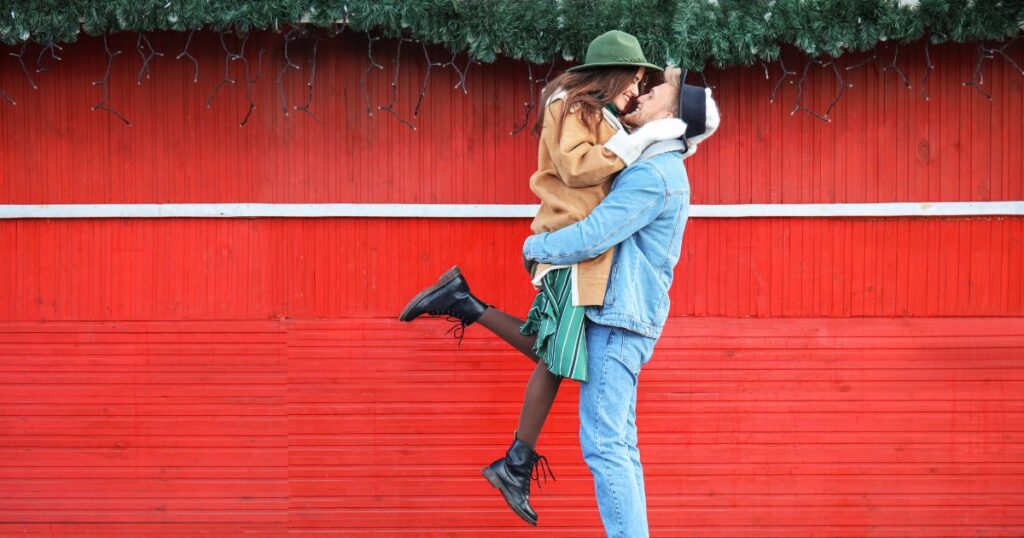 Indoor Engagement Photos
In front of the fireplace
In a historic estate or chateau
At a casino
In an old library
At a beautiful hotel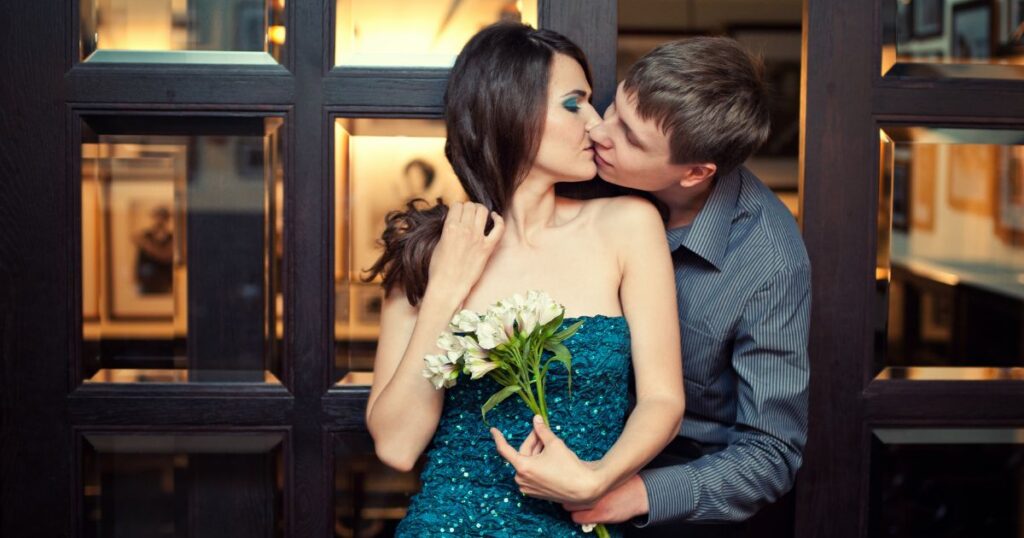 Engagement Outfit Ideas For Couples
The best engagement outfit ideas for couples look cohesive, but not overly matchy. A great way to narrow down your options is to decide upon a theme for your outfits. The theme can be anywhere from a color scheme to a vibe or POV (point of view) to even something dramatic. The more your theme aligns with the unique dynamic of your relationship, the better your pictures will turn out.
The use of contrasting elements in coordinating engagement outfits ensures you won't look too cutesy (unless that's what you're going for). I do believe it's important for each partner to represent themselves as and individual while harmoniously coordinating their outfit with their partners to represent their union.
Related Post: How To Style Your Clothes Using Juxtaposition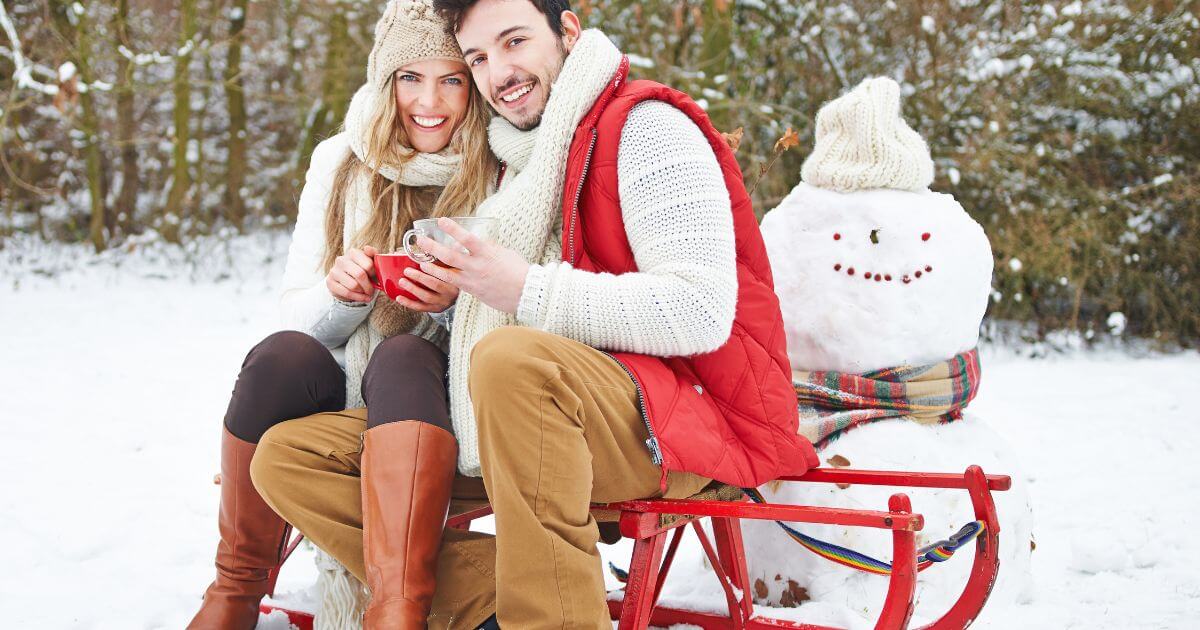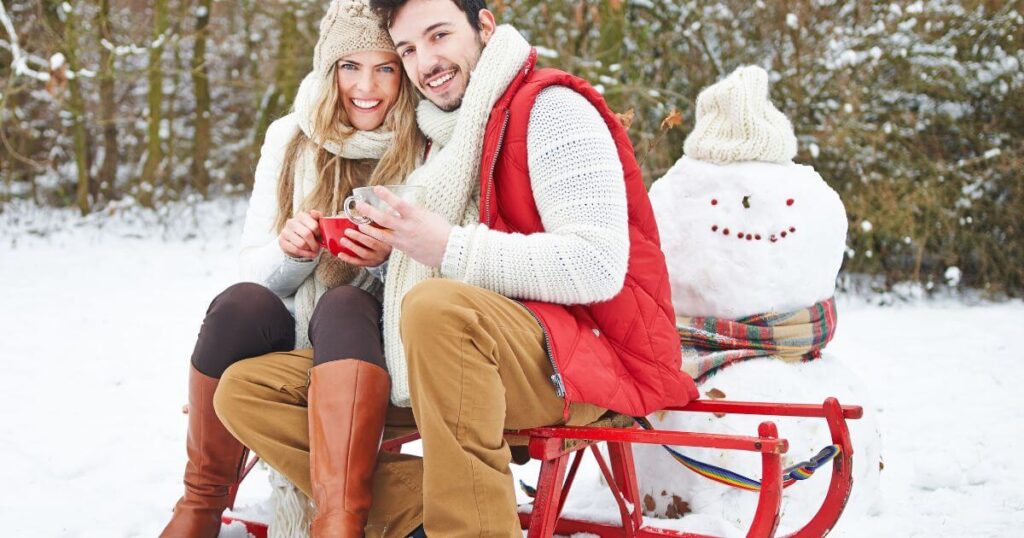 Here are some theme ideas for what to wear for engagement pictures:
First Date
Was there something special or unique about your first date that you both are still talking about? Maybe it makes for the perfect backdrop for your engagement pictures. Or the outfits you both wore were entirely in sync with each other. Or you did something fun and want to recapture the playfulness of that moment now that you're deeply in love.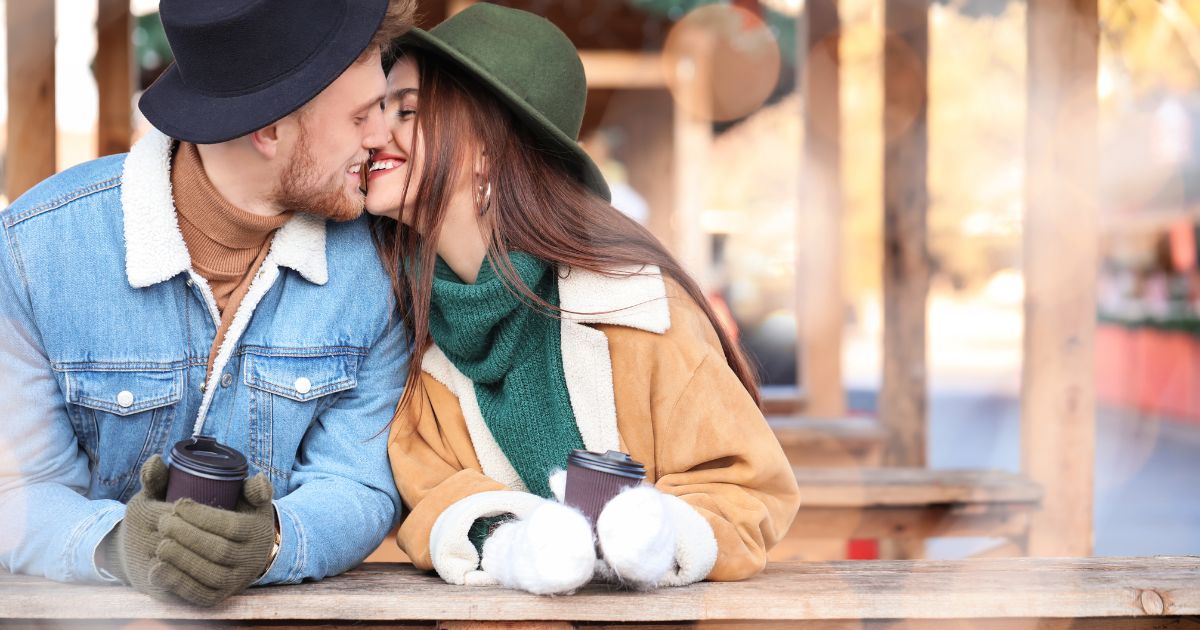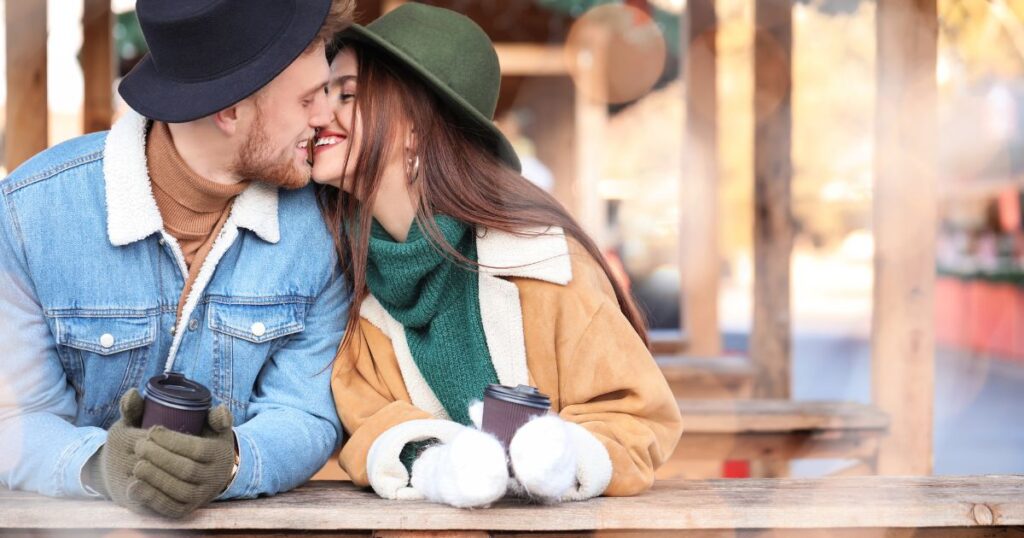 Just The Two Of Us
This theme can also be called quality time, as it embodies a special place or a special activity that you both love to do together, whether it's cozying up, hiking, or taking long Sunday drives. This is a great theme for casual engagement photo outfits.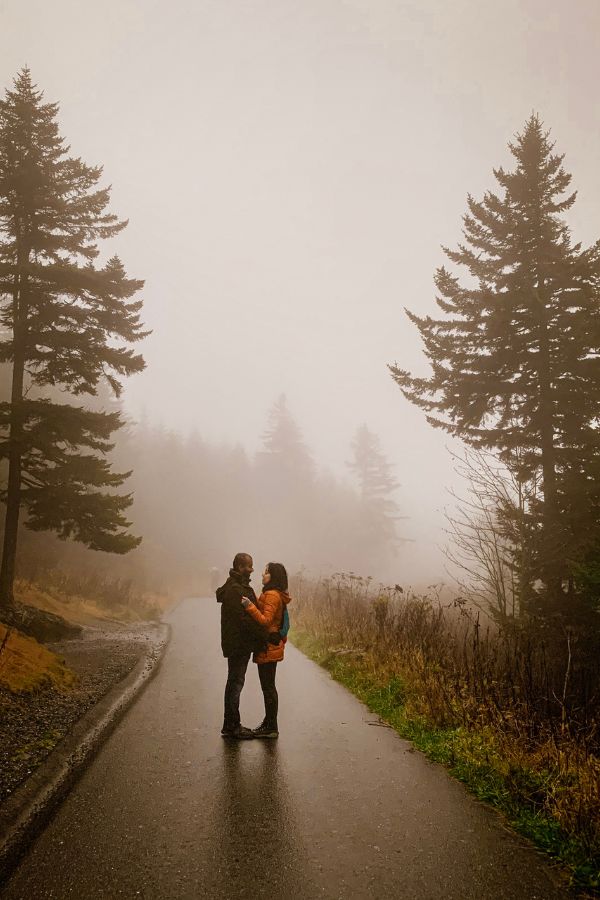 Classy Neutrals
Soft muted neutrals are complementary colors for engagement photos they give off an elegant chic vibe, regardless of the setting. When both you and your partner are dressed in them you'll look classy and cozy against any wintry background.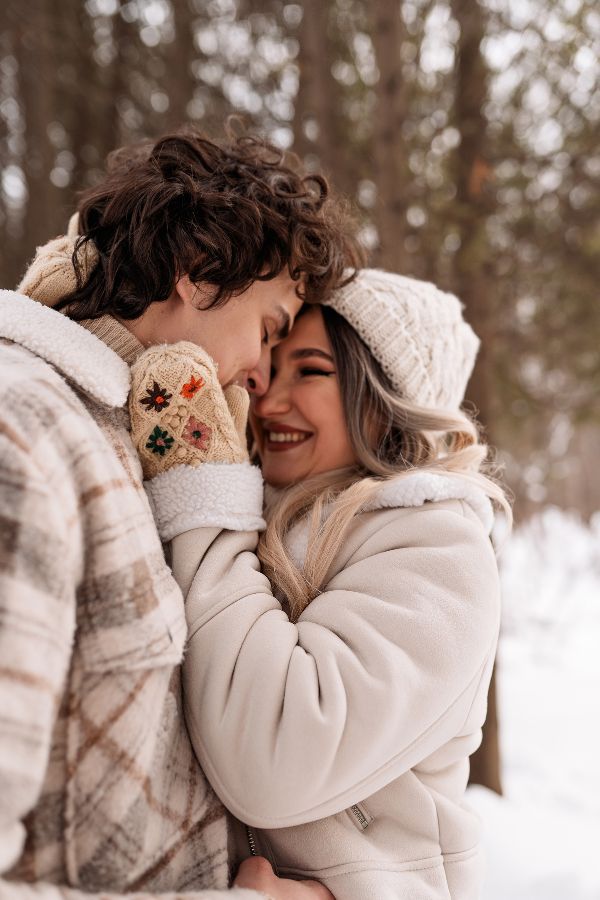 Editorial
Not willing to brace the cold for your engagement photos? Try an indoor photoshoot at a studio and even go for black and white photos to bring the drama further.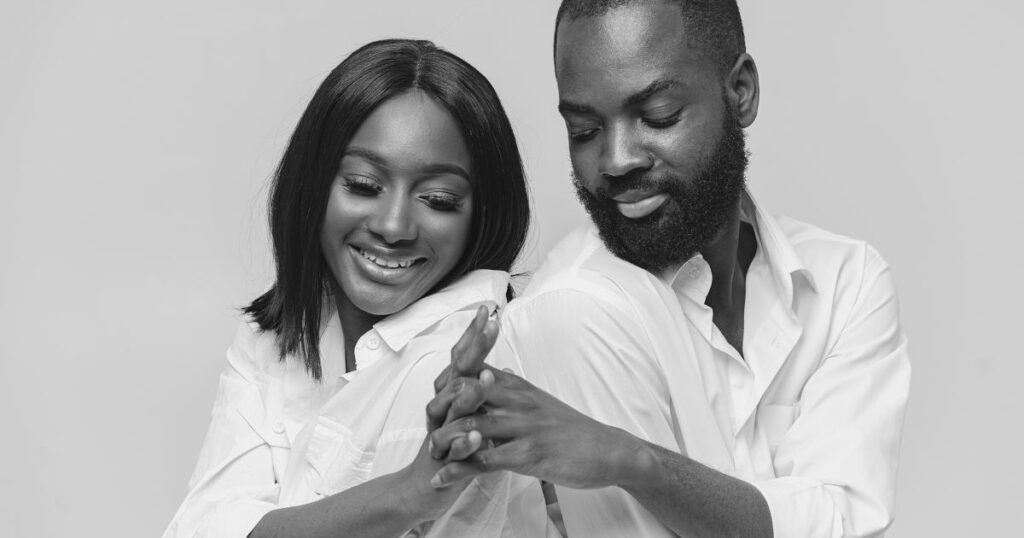 An Elegant Day Out
Just because it's winter doesn't mean you need to wear matching puffer coats for your engagement photo shoot outfits. Step up your game by dressing up and having an elegant day in the snow.
Related Post: The Secret To Elegant Classy Style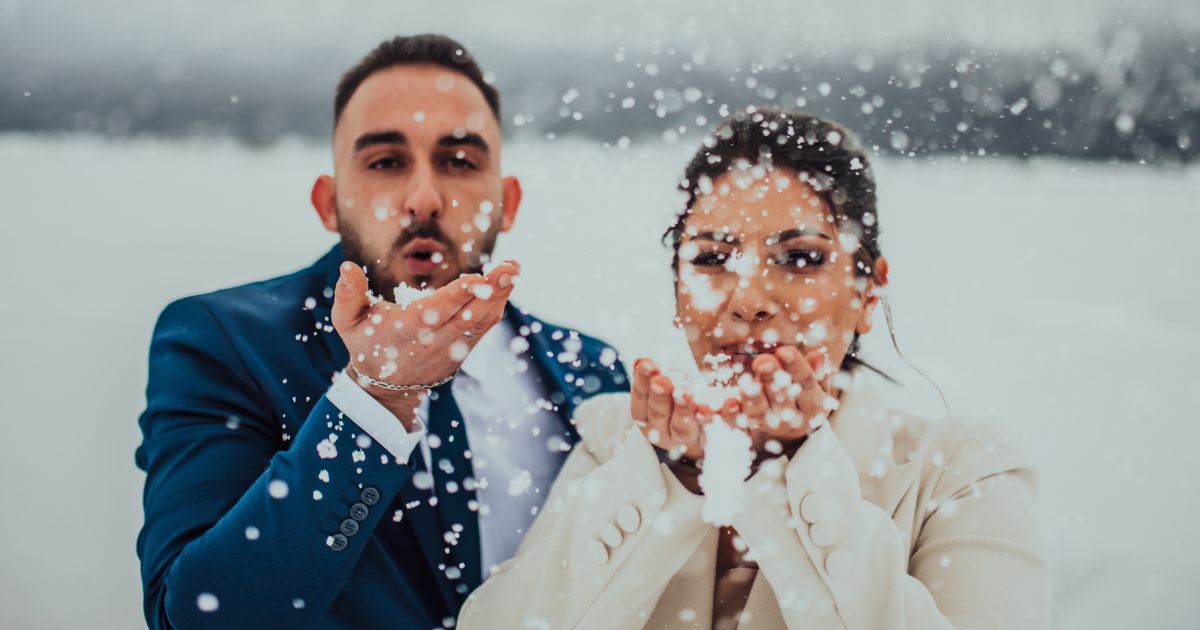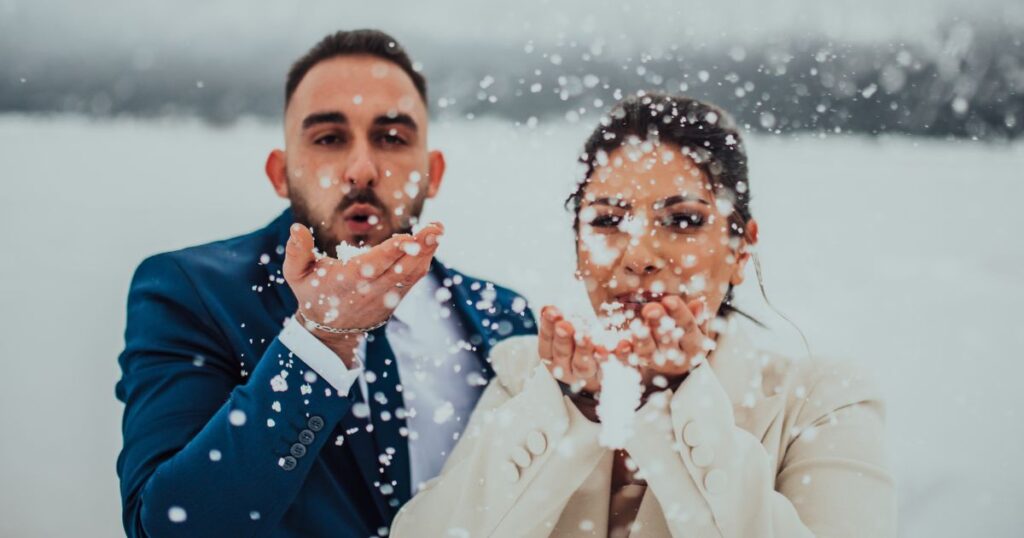 Monochrome Twins
Whether you prefer the term soul mates or twin flames, coordinating engagement outfits in tonal colors make for a stunning photo shoot.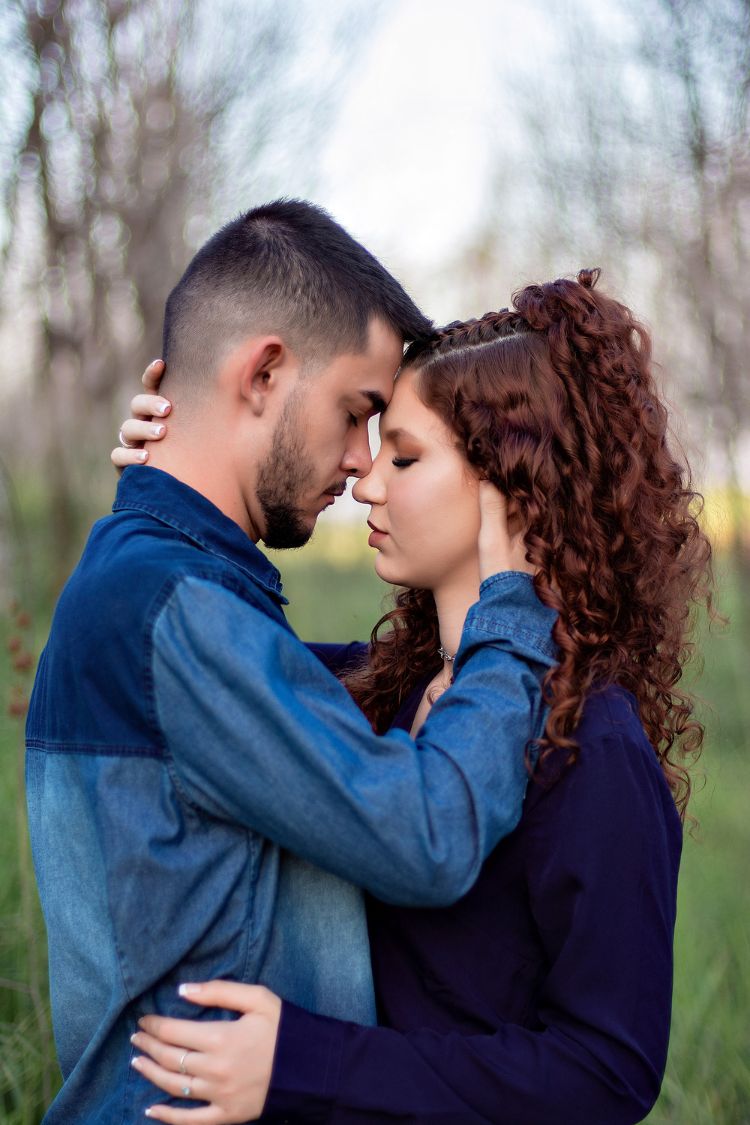 Santa Baby
The holiday season can be just as romantic when you incorporate a touch of it into your winter engagement pictures.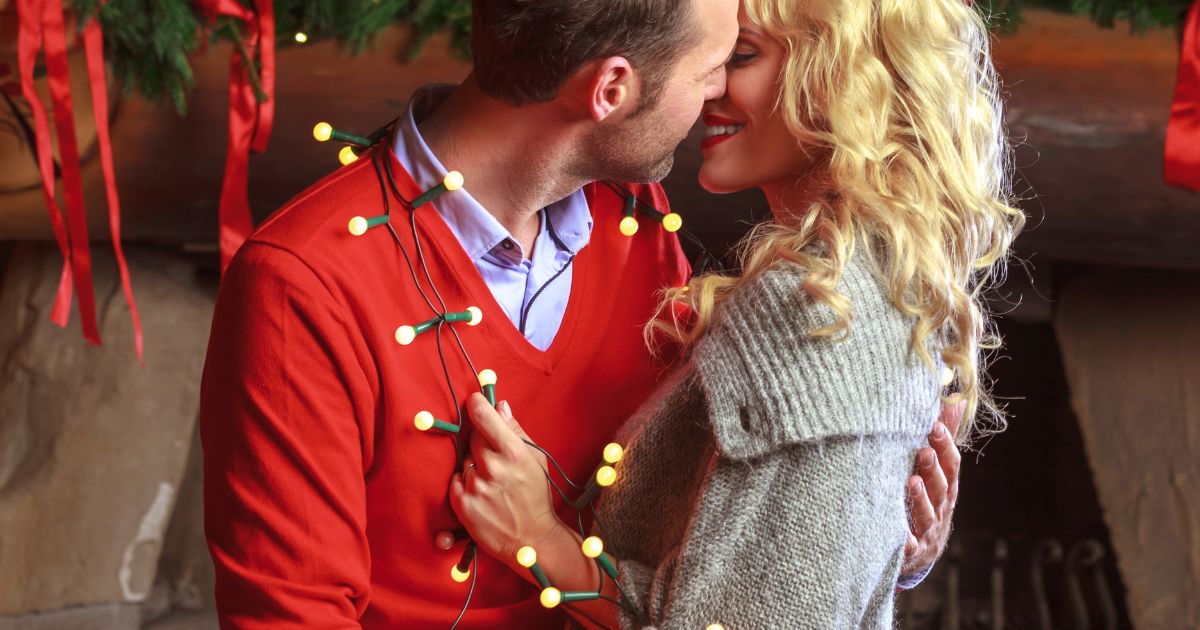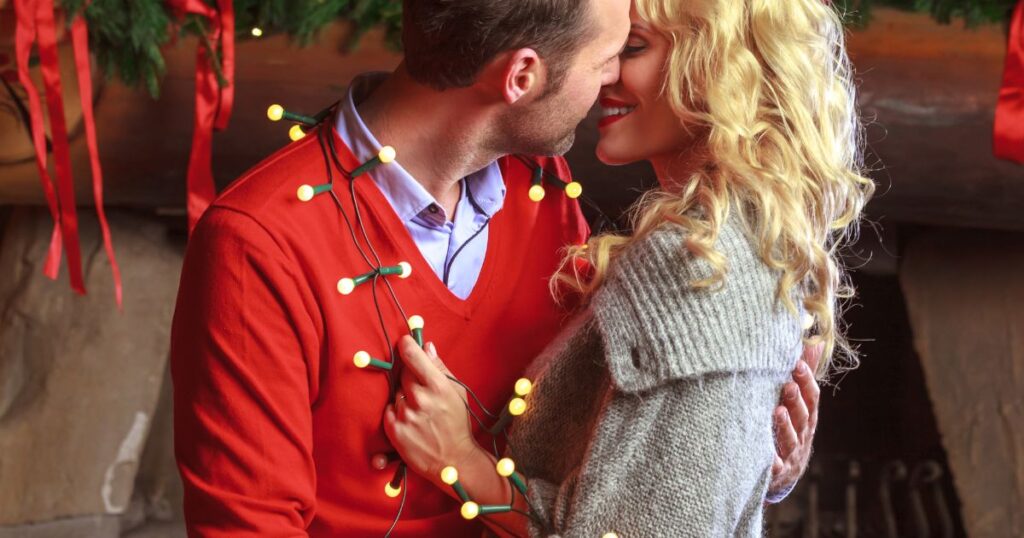 Engagement Photo Outfits Winter
Here are some chic outfit ideas for what to wear for engagement photos.
Related Post: 7 Stylish Outfits For Winter This Year
Gray Wool Coat + Ivory Scarf
Gray is a great color to wear in a photoshoot because it won't wash you out like a dark black and it looks great against a winter backdrop. Brighten things up with an ivory or cream scarf, black leggings, and tall boots for a simple, but chic engagement photo outfit.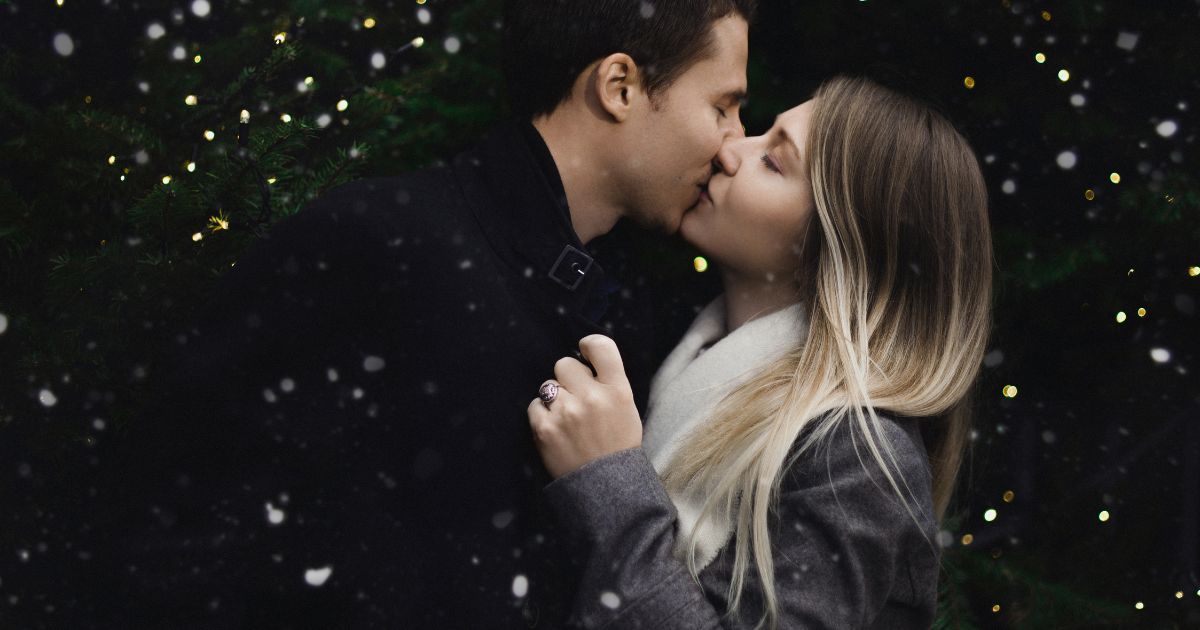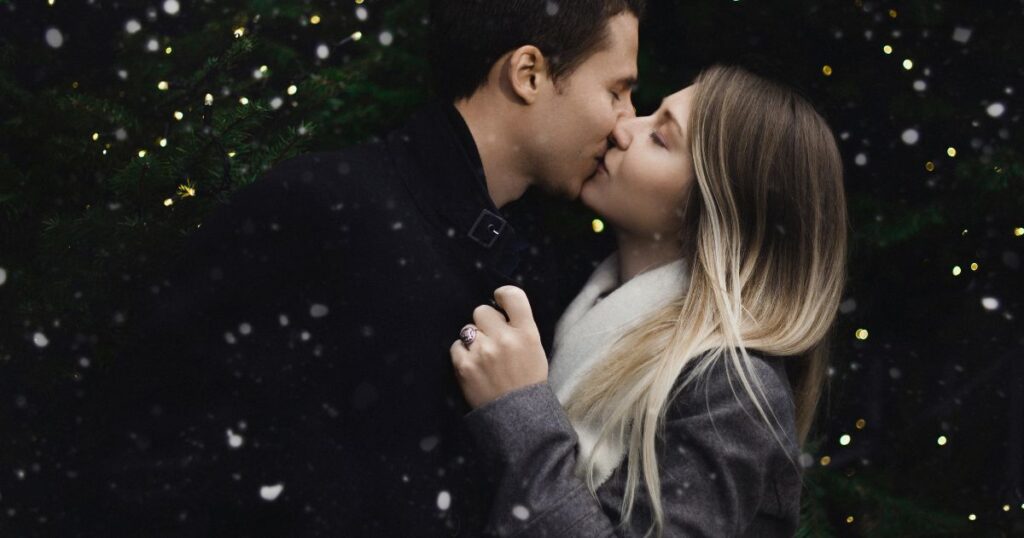 Maxi Dress
There's nothing more feminine than a dramatic maxi dress in the winter. Try an elegant style in satin with moody colors or go for a dark velvet.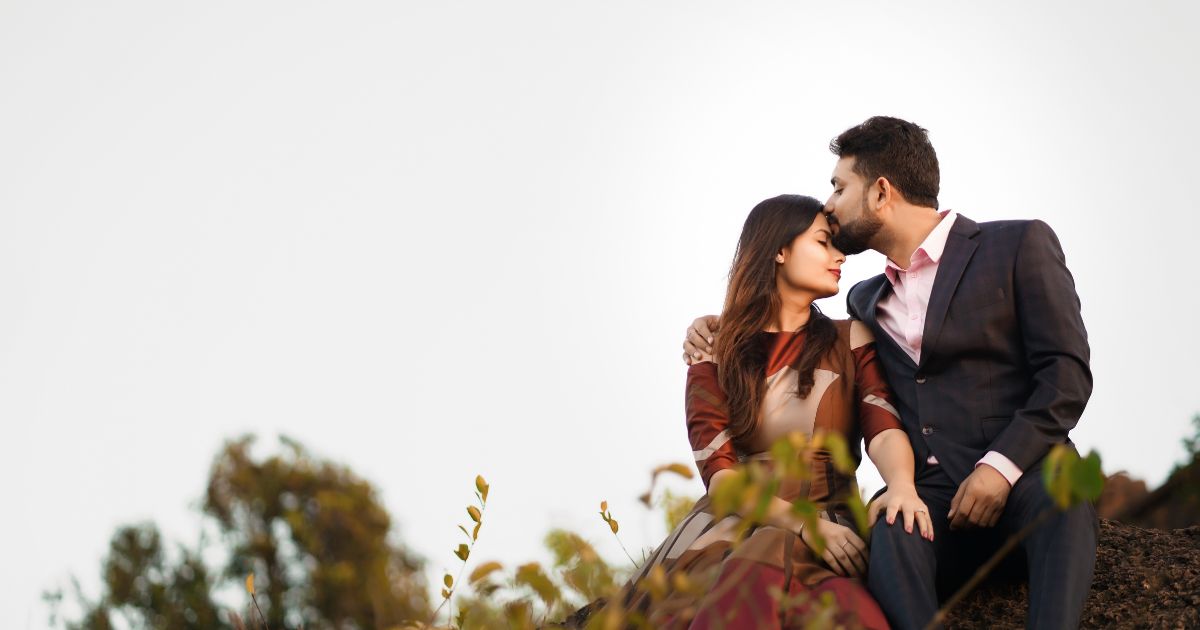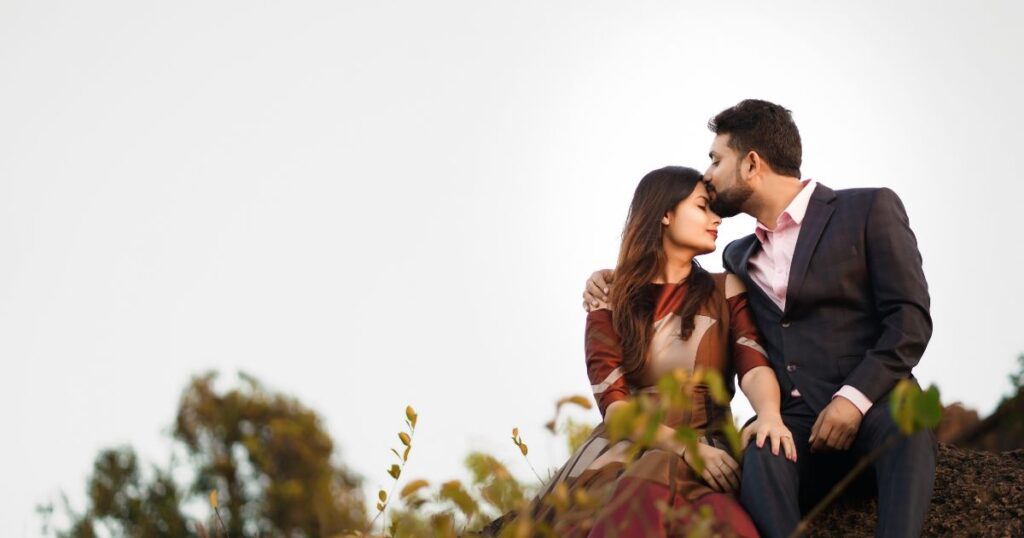 Lady In Red
What's sexier than a lady in red for your engagement photo shoot? Even if it's in a down jacket.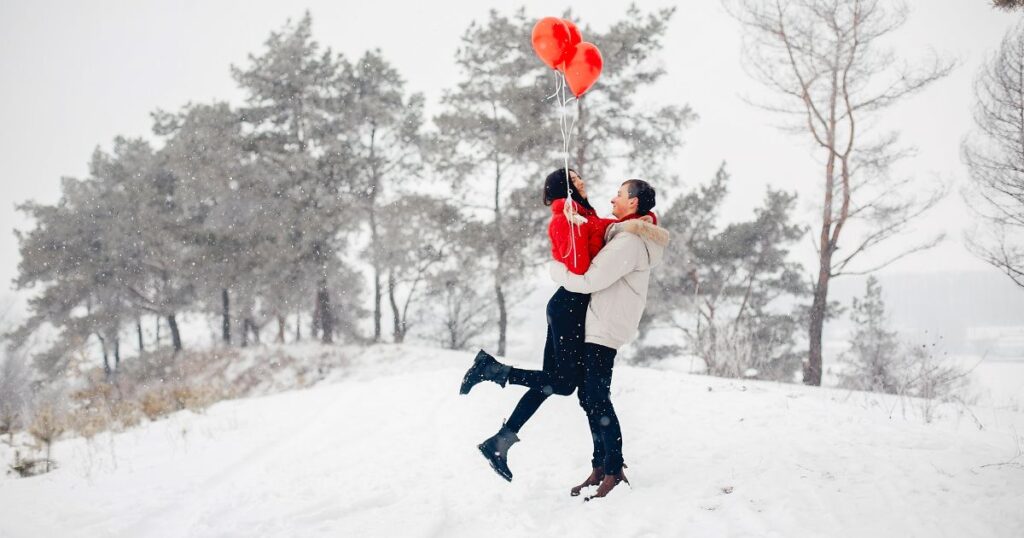 Forest Green Wool Coat + Plaid Scarf
Whether you're into the holiday theme or not there's no denying that a forest green wool coat looks beautiful against a winter backdrop.
Related Post: Winter Wardrobe Essentials: 7 Key Items That Will Keep You Warm and In Style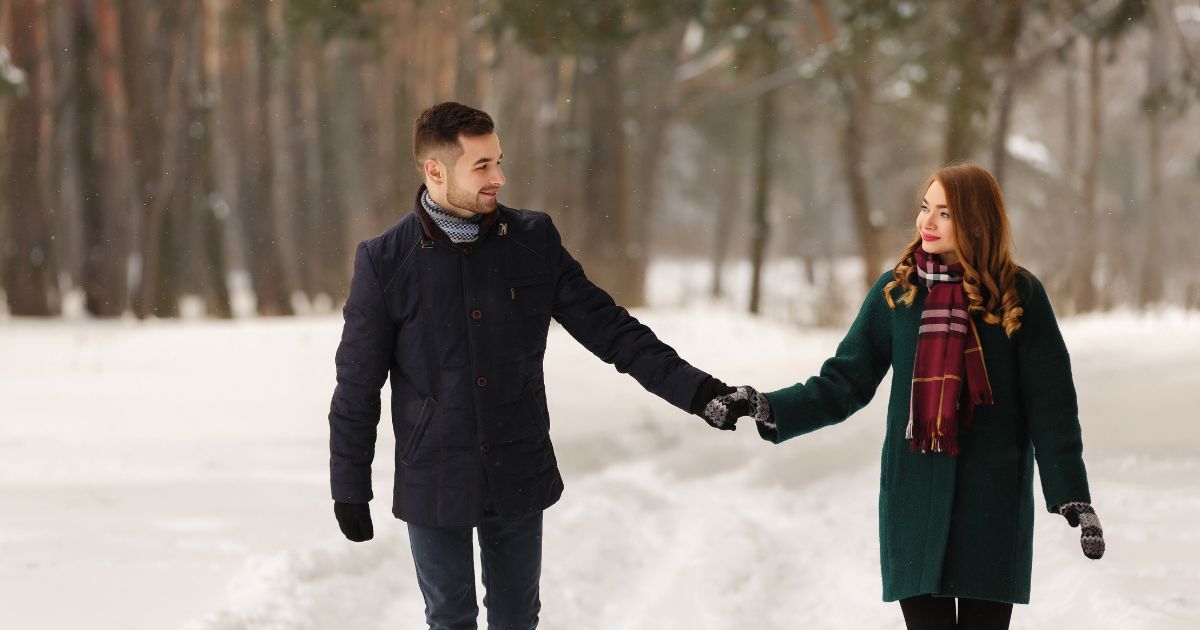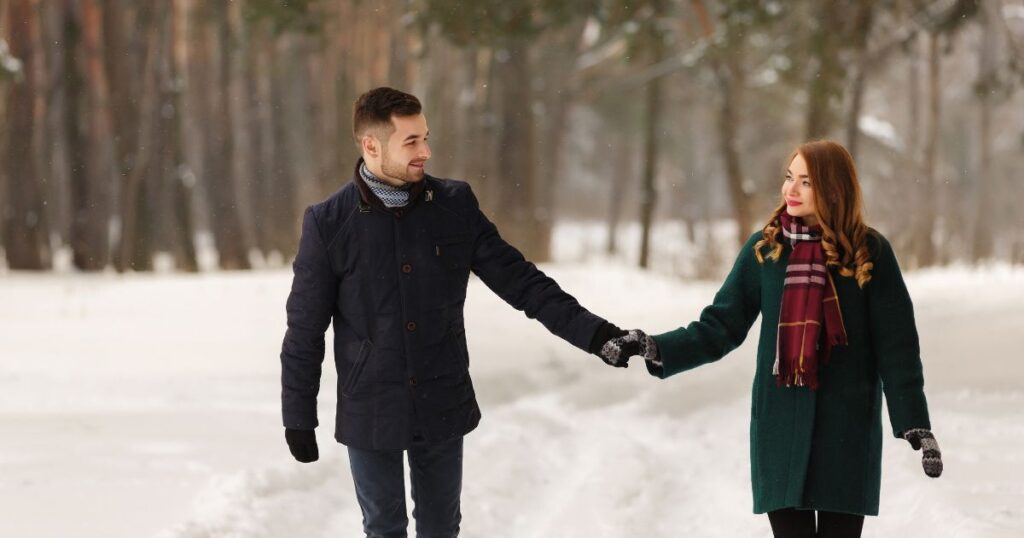 Gatsby Girl
For those ladies who like to dress in costume, how about a 1920s or Gatsby-themed dress for your engagement pictures? Take this look indoors in a boutique hotel or outdoors in front of a classic car.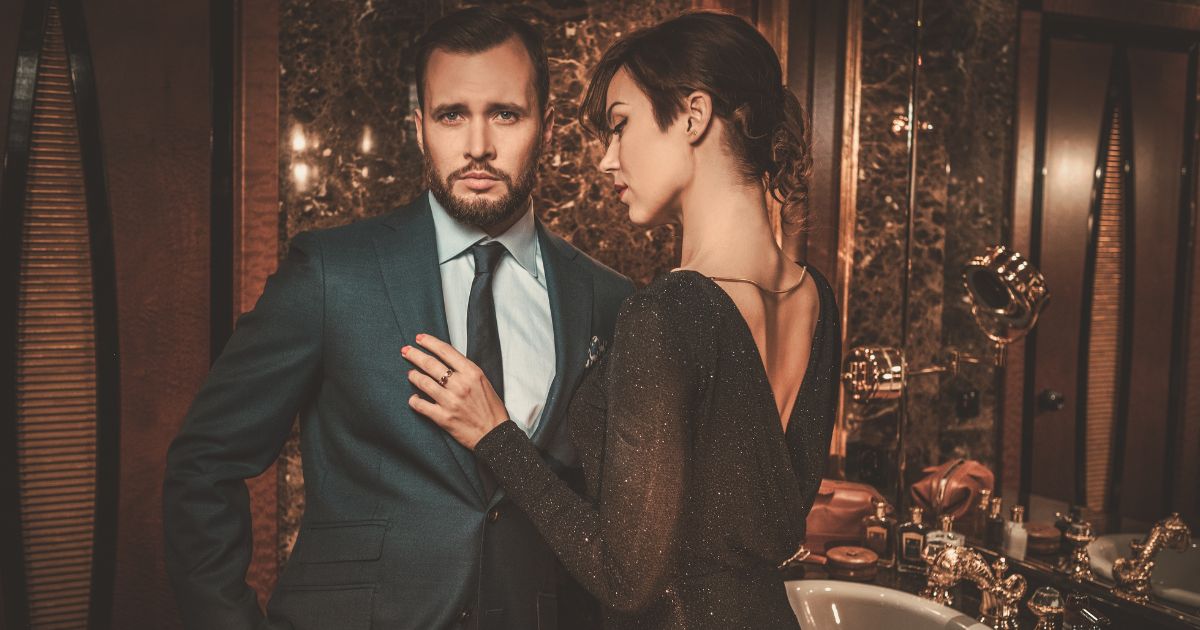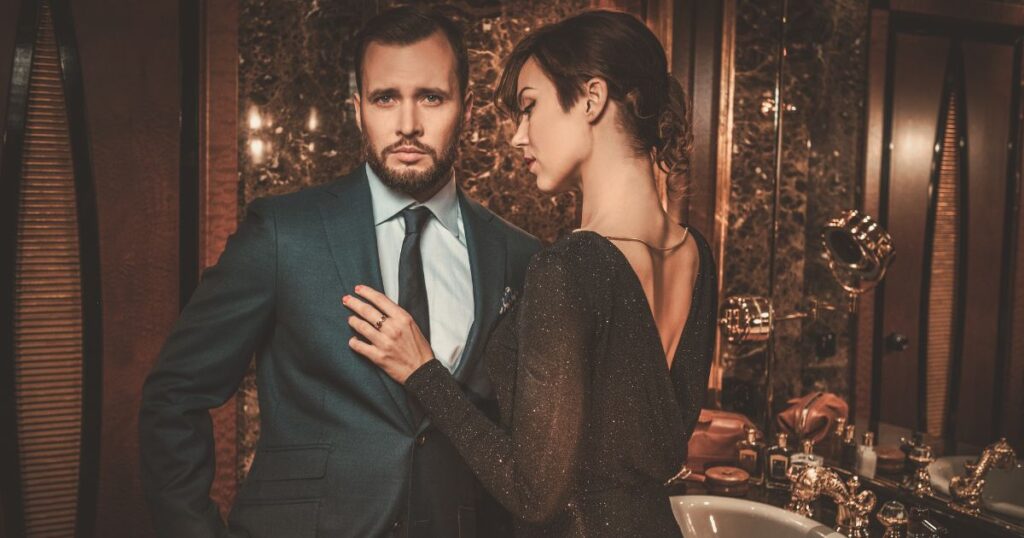 White Shirt + Denim
Keep things casual with a classic white shirt and denim jeans.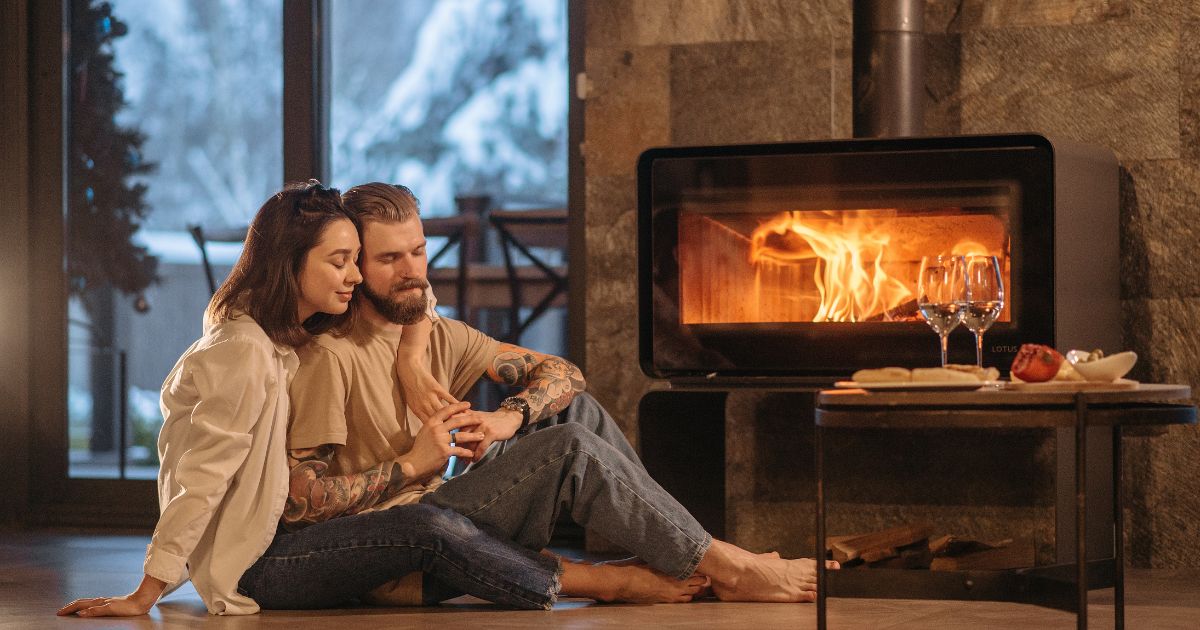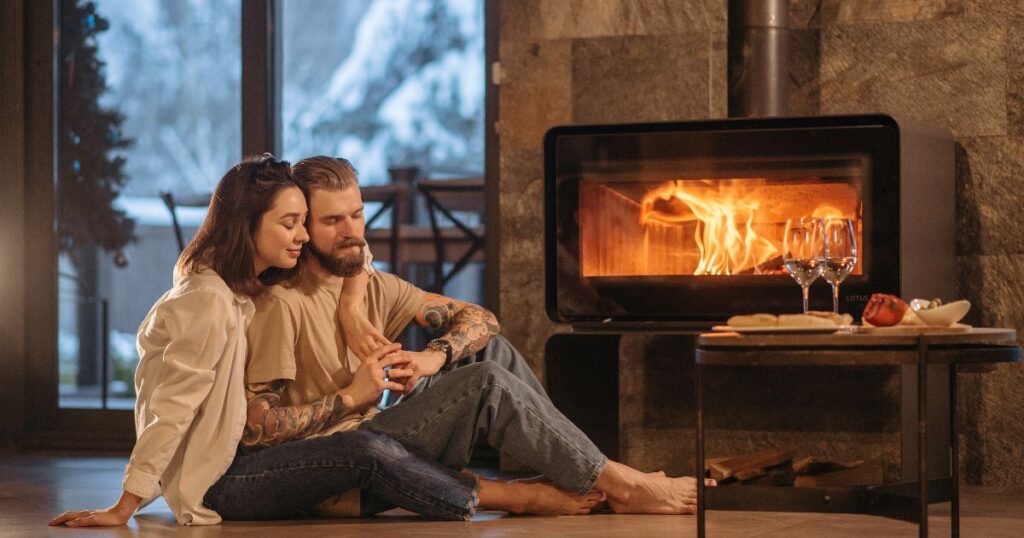 Shearling Coat + Beige Neutrals
A shearling coat is a classic winter wardrobe essential. Style it for the snowy weather with a beige sweater, pants, and boots for a complementary look.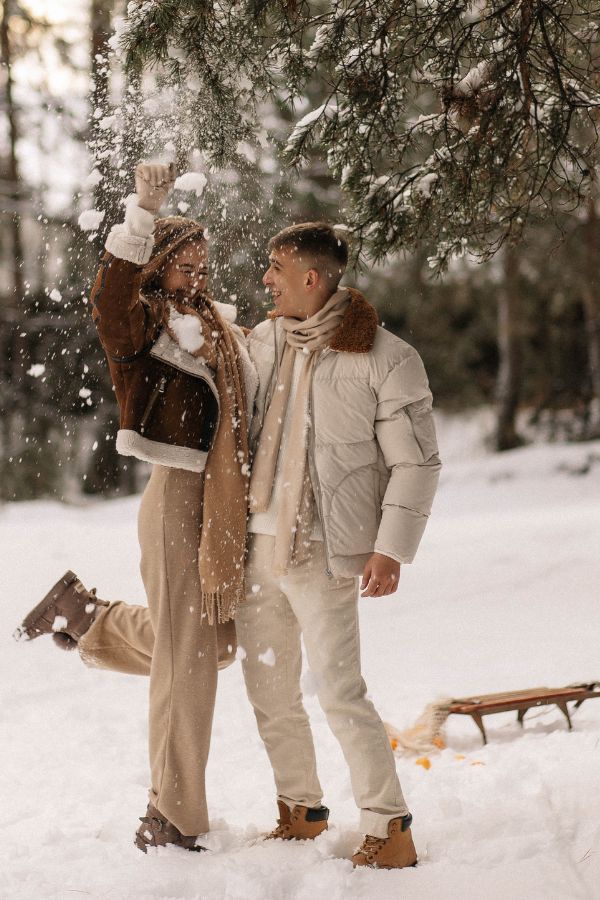 What Not To Wear For Engagement Photos
Use the following tips as guidelines for what not to wear for engagement photos to ensure you have the best possible outcome with your outfits.
Clothing that's not seasonal-appropriate will look awkward against a winter backdrop
Colors that don't align with your theme or setting (e.g. neons against a snow-covered forest)
Busy prints and more than one print or pattern (to distracting)
Outfits that match exactly (gives a very tacky look; opt for matching accents instead)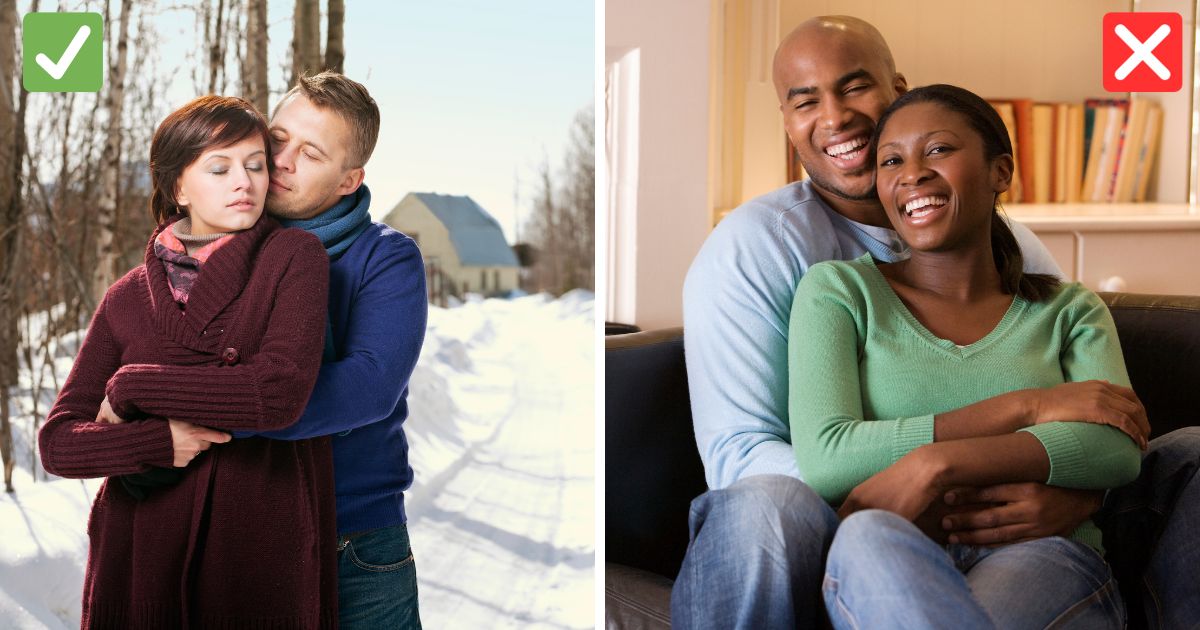 Clothing with words, labels, or logos (distracting)
Outfits that don't have anything in common (there should be one element that ties your outfits together whether it's color, style, aesthetic, an accessory, or texture)
Oversized or undersized clothing (unflattering in person means unflattering in photos too)
Clothing that isn't in near-perfect condition (purchase a new outfit instead)
Grungy shoes (have them polished and repaired, or purchase new)
Clothes that aren't ironed or steamed
Related Post: How To Dress Better In 2023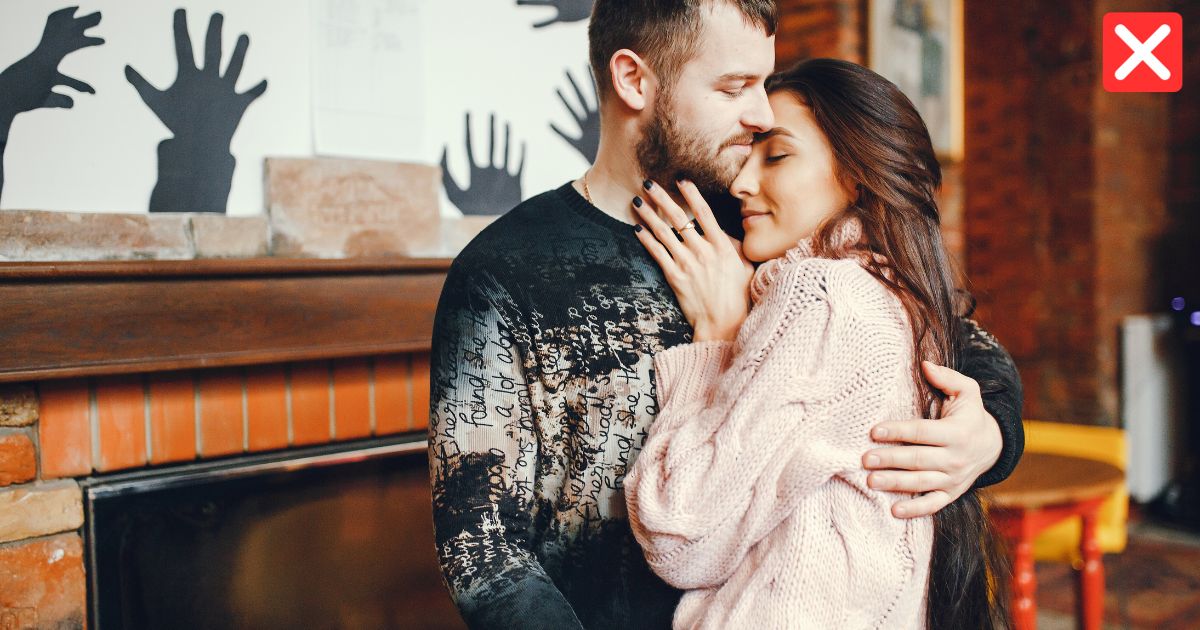 What are your plans for your winter engagement photos? I'm always interested in new and creative ideas. Comment below!
This post was all about what to wear for engagement photos.
Related Posts: